China announced that it is opening its border and resuming all types of visas for foreigners, starting 15 March 2023. However, not all visa-exemptions have resumed yet.
If this is your first time applying for visa to China, it may feel daunting, but fret not.
In this article, I hope to shed the light regarding China Visa application procedures for people residing in Singapore.
This article was originally written based on my own experience applying for Tourism Visa (L Visa) in March 2023. However, several things have changed, especially regarding appointment. So, I try my best to update this article to reflect the latest situation.
Before May 2023, you can queue early at Visa Center to apply for visa via walk-in route. However, from 8 May 2023, walk-in is no longer accepted. So, you need to secure an appointment; there are several ways to secure appointments, I'll describe more in Step 4.
Does Singaporean need visa to enter China?
As of June 2023, in general, Singaporeans NEED to apply visa to enter China, because the visa-exemption policy was suspended in 2020 and has not been reinstated yet (source).
However, there are some exceptions for certain ports:
HAINAN: If you're visiting Hainan, you can do so without visa, BUT you have to engage a travel agent in Hainan to organize your trip and register to authority before your arrival (source).
SHANGHAI: If you're visiting Shanghai by cruise, you need not apply visa. Check with your cruise company for details.
GUANGDONG: If you're visiting Guangdong via Hong Kong or Macau, you can do so without visa, BUT you need to join organized tour group from HK/Macau Travel Agents.
GUILIN in GUANGXI: Tourist groups from the ASEAN regional grouping can enter Guilin in Guangxi without a visa.
If you're visiting any of the 20 cities that implement 144-hr visa-free transit, you don't need to apply visa as long as you fulfil all the following requirements:

Your nationality/passport is from one of the 53 approved countries
You visit and stay in that region for less than 144 hours (i.e. 6 days)

You must hold an onward ticket to a different country (eg: Singapore -> Beijing -> Hong Kong, or Malaysia -> Shanghai -> Singapore)
Who needs visa to enter China?
You need to check with your own consulate/embassy or China Embassy in your country whether you need to apply visa to enter China.
Which China Visa should I apply?
There are many different kinds of China visas. For tourists intending to visit China for tourism, you should apply L Visa.
Here are all types visas for various purposes:
L Visa: Tourism
F Visa: Exchanges, visits, study tours or other relevant activities
M Visa: Commercial trade activities
Q1 & Q2 Visa: Family member or relative of Chinese citizen(s) or foreigner(s) with permanent residence status in China
S1 & S2 Visa: Family member of foreigner(s) staying or residing in China or person who needs to come to China for personal matters
Z Visa: Work
X1 & X2 Visa: Study
J1 & J2 Visa: Journalist
C Visa: Crew member
G Visa: Transit
D Visa: Permanent residence
R Visa: Foreigner of high talent or specialist
Can I apply visa to China on my own without an agent?
Yes, you definitely can apply visa to China on your own without an agent. It's much cheaper to do it on your own. I paid less than S$200 application fee. But do note that the available individual appointments are more than 1 months out, if you can wait, that's the best case scenario.
You can also engage an agent to apply on your behalf. Agents may be able to get you earlier appointment dates than individuals. However, you still need to go down to the visa application center to capture your fingerprints, on the submission day. During collection, the agent can collect on your behalf.
There are many travel agents who offer visa application service at People's Park Complex. If you want to engage an agent, you should compare prices because the price varies A LOT between different agents. Some charge S$100 agent fee, some charge an insanely high amount of S$430 all-in.
Here's the list of authorized travel agents.
Who can apply China Visa in Singapore?
Singapore citizens and Singapore residents with valid pass can apply for China Visa in Singapore. Visitors/tourists in Singapore should apply for a Chinese visa in their own country. (Source)
Where to go to apply China Visa in Singapore?
The China Visa application in Singapore is handled by Chinese Visa Application Service Center located at 80 Robinson Rd, #16-01/02 02A, Singapore 068898 (location).
It is NOT handled by the Embassy of China in Singapore.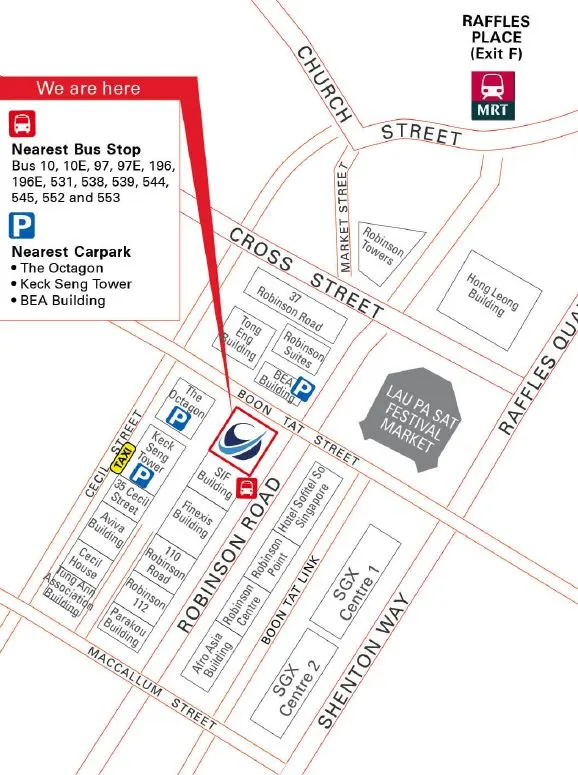 How long does it take to process the Visa Application?
If you choose Normal, it takes 4 working days. If you choose Express, it takes 3 working days. If you need a visa urgently, choose Rush/Urgent which takes 2 working days. (Source)
Usually, the submission day counts as Day 1. For Normal service, you will collect on Day 4 (not calendar days, but working days). Eg: You submit on Friday (Day 1), you can collect on Wednesday (Day 4) provided there is no public holiday in between. If there is 1 public holiday in between, you just add 1 extra day.
How to Apply China Tourist Visa (L Visa) in Singapore
1. Book your flights and accommodation
Before applying for visa, you should book your flights and accommodation during the entire length of your stay.
If you're staying in friend's house, you'll need to get the invitation letter from your friend. The invitation letter should contain:
Information of the applicant: Name, gender, date of birth, passport number and etc.
Details of planned visit: arrival & departure date, tourism destination, expenditure arrangement and etc.
Information of inviter: Inviter's name, contact number, address, inviter's signature and etc.
Given the high demand of visa application in Singapore, I recommend that you book a trip that's at least 2 months in advance, so that you'll have ample time to get your visa sorted out.
2. Prepare the softcopy of the necessary documents
Before submitting your application, you should prepare the softcopy of the following documents:
Colored passport-sized photo taken within the last 6 months. After uploading to the system, you can crop and re-position your photo according to the requirements (photo requirements here).
Make sure your passport has at least 6 months of validity
Details of previous Chinese passports or previous Chinese visas
3. Submit Application Online
To submit your visa application online, head to Visa for China then choose the country you're applying at. If you're applying in Singapore, here's the shortcut link to Visa for China (Singapore).
Under Quick Access, click on "Visa". Once inside, scroll down and click on "New Application Form"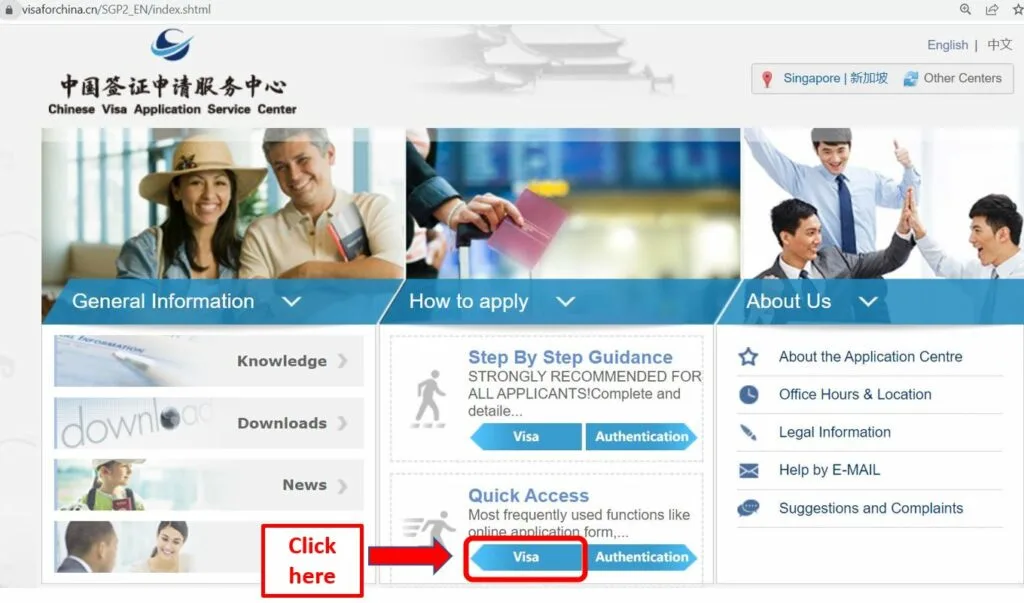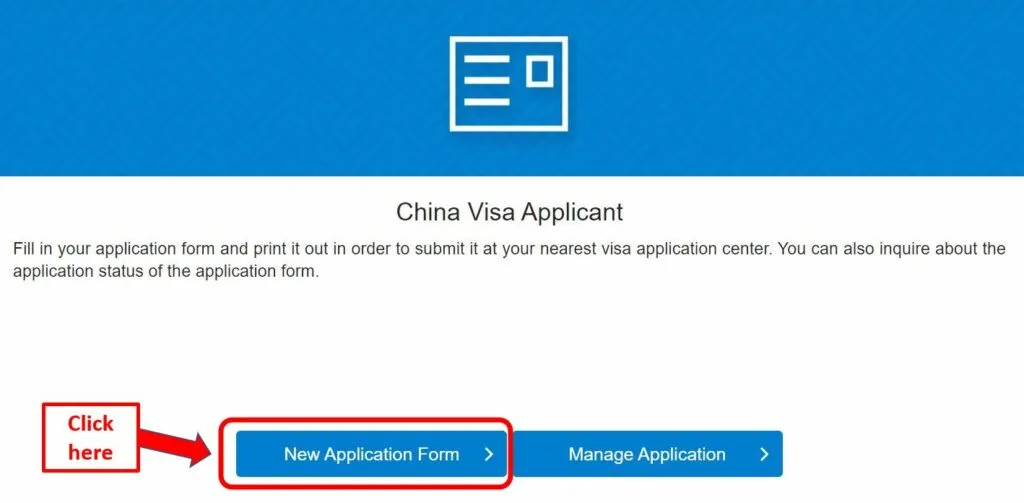 Fill out all the necessary fields. The entire process took me around 1 hour to complete.
I highly recommend that you copy your application number in your computer AND save your process frequently along the way, in case your browser gets buggy while you're in the middle of application and you need to retrieve your form.
After completing your application, download your application form.
4. Make appointment
Method 1: Normal appointment
After completing the online submission in step 3 above, you will see a link to make appointment. Alternatively, you can also go to homepage, under Quick Access, click on "Visa". Once inside, scroll down and click on "Appointment (Application)"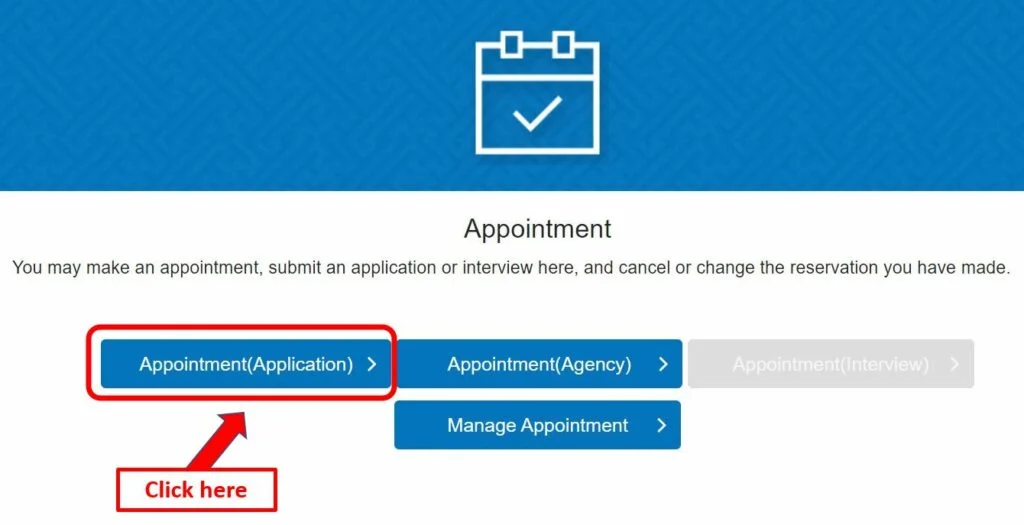 Key in your application number and particulars, and complete the captcha at the bottom of the page, then you will be able to see a calendar of available dates. Choose your preferred date and time. Then, download the appointment confirmation form.
If your trip is earlier than the available appointment dates, you're doomed and you have to cancel your trip. Just kidding!! No worries, you can walk-in to the Visa Center without any appointment! This is what happened to me, the available appointment date that I got was 1 day after my departure, so I had to go via walk-in route.
As of Jun 2023, the available appointment for individual application is about 5 weeks out. If your flight departs in less than 5 weeks, you can't apply via this route. Instead, you need to go via Method 2 or 3 below.
Method 2: Emergency appointment
As reported by Straits Times, from 8 May 2023, between 4pm to 6pm on each working day, the Visa Center will release 200 to 250 appointment numbers for emergency visa applications for the following day.
That means, if you need to do emergency visa via walk-in because you can't get appointment, you no longer need to queue outside the Visa Center. Instead, you need to queue online between 4pm-6pm to get appointment number for emergency visa for the next day.
This method is difficult because it requires a lot of time, patience and luck. Reader Hui has shared about how he managed to get appointment slot using this method in the comment section.
To summarize, he did so by going to the appointment page (Homepage > Quick Access, > Visa > Appointment (Application)) between 4pm to 6pm, complete the captcha without filling the details (to save time).
If there's no next-day slot, he keeps on refreshing every half minute until he sees a slot. When he sees a slot, he clicks on the timeslot, fills up his details and secures that appointment slot.
If you do not have the luxury of time and patience to hunt for these rare emergency slots, your last option would be method 3 below.
Method 3: Engage an Agent
If you can't cancel your trip because your tickets are non-refundable, and you can't secure a slot using the above 2 methods, my advice to you is to go through a travel agency. It looks like agencies have earlier available appointment date than individuals.
They may be expensive, you'll probably end up paying S$100-200 agent fee on top of visa fee. But they're worth every penny for people who needs to travel urgently and can't cancel the trip. Here's the list of authorized travel agents.
5. Print out the hardcopy of the necessary documents
Each person need to prepare the following hardcopy documents:
A set of application form printed from your application
Appointment confirmation (if any)
Round-trip flight tickets
Accommodation booking for the entire stay (if you're staying in hotels)
Invitation letter (if you're staying in friend's house)
Photocopy of passport
Photocopy of Singapore valid pass (if you're not Singapore citizens), eg: SPR IC, Re-entry permit, WP, EP, STP, DP or SVP
Photocopy of previous Chinese passports or previous Chinese visas
Even if you share accommodation with another person and you submit the visa together, each of you need to have a copy of the accommodation booking.
I didn't submit the hard copy of my photo because I have uploaded the soft copy of my photo during online submission. They didn't request for the hard copy photo when I submitted physical hard copy documents.
FYI, there's a Photo Booth at Visa Center in case you need to take passport-sized photos.
6. Head to Visa Center
On your appointment day, head to Chinese Visa Application Service Center located at 80 Robinson Rd, #16-01/02 02A, Singapore 068898 (location).
For submission: operating hours are from 9am to 2pm, Monday to Friday (closed on Saturday, Sunday and Public Holidays).
For collection: operating hours are from 9am to 3pm, Monday to Friday (closed on Saturday, Sunday and Public Holidays).
Do note that the Visa Center observe BOTH Public Holidays in China AND Singapore. So, before heading down, do check the public holiday calendar for both countries.
Upon arriving at Visa Center, take the lift up to Level 16. At Level 16, take a queue number from the receptionist. Then, wait patiently for your number to be called.
(For me, I applied in late March 2023, just 2 weeks after China announced reopening and not many people were keen to visit China yet. That time, I applied via walk-in route (which is now no longer accepted). That time, the walk-in queue wasn't insane at all, I arrived at the Visa Center at 10am, and was able to complete everything by 11.30am.)
Data Points from my readers:
– Reader Danny reported that he arrived at Visa Center at 8.30am and the officer issued him a paper that stated the 10.30am, and asked him to come back during the designated time slot. When he came back later, he was allowed to go up to Level 16 to take a queue number. This was in mid April 2023.
– Unnamed reader reported he/she couldn't get a queue number despite started queueing from 6.30am, in late April 2023, on the day just before long weekend.
7. Head to counter to submit documents and take fingerprints
Once your number is called, head to the designated counter and submit your hardcopy documents. Your fingerprints will be taken at this stage. You'll also be asked questions about your trip.
If you miss out any documents, the officer will ask you to print it out or get it photocopied from the in-house shop. The cost of printing is S$1/page, and the cost of photocopy is S$0.50/page.
After all documents are in order, you'll be given a paper that states the your application number and the amount you need to pay.
8. Make payment by Cash or PayNow
Head to the payment counter and make payment using cash or PayNow. I paid around S$160 for walk-in submission without appointment.
After completing the payment, you will be given a paper that states the date of collection. Now, you can head home.
9. Collect your Visa and Passport
On the day of collection, bring the collection slip to the Visa Center and collect your passport and your shiny new visa. Congratulations!
Your next step is to plan for your trip to China! Read my guide on what to prepare before going to China.
PS: If you have any data points to share, please comment below and share your experience. It will greatly help people who are planning to get a China Visa in Singapore. Thank you!
Featured image: Depositphotos
If you like my work, you can buy me a coffee! Your support will help me to keep going!