There are 2 sections in Dover Forest: Dover Forest West and Dover Forest East. While Dover Forest East will become history come 2022, the Dover Forest West will remain until at least 2030.
This article is about Dover Forest West.
Dover Forest West is bigger and richer in biodiversity compared to its sibling, Dover Forest East. In other words, it is much harder to hike compared to the East section.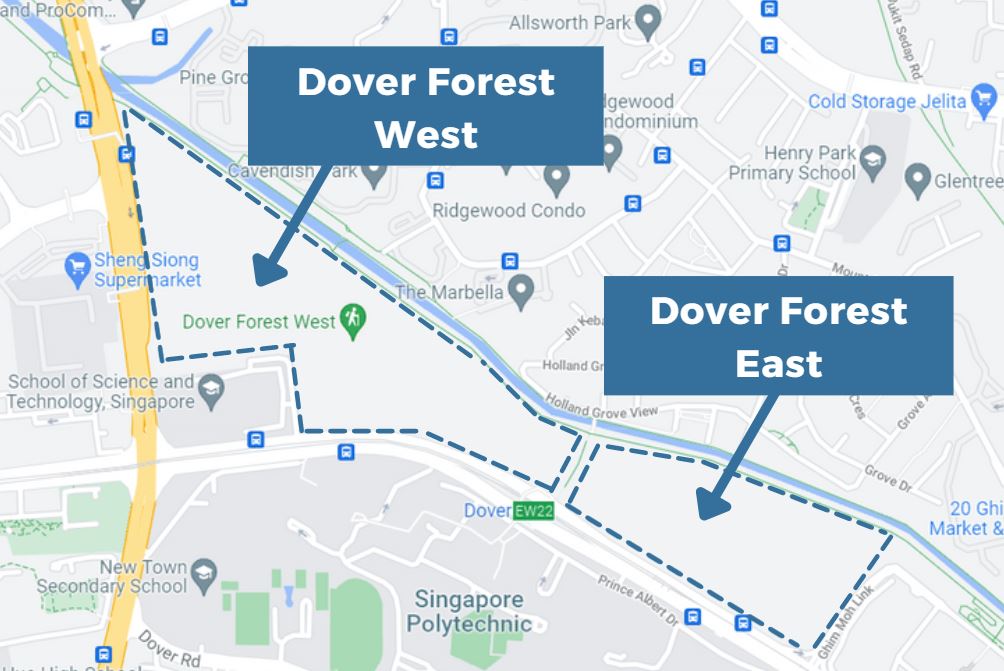 The truth about Dover Forest West
1. There is no clearly marked trails
Dover Forest West is currently a forest, not a public park, so there is no clearly marked trails, and there are no written signs. There are ribbons tied by previous hikers but you still need to rely on your phone's GPS/compass and Google Maps to find your way.
2. Be prepared to bash overgrown tall grass
Depending on the season you visit, you may face overgrown tall grass or dried grass. I visited during the rainy season, thus the grass was so overgrown that I got scratches from walking through the tall grass. It may be useful to bring hiking pole or long umbrella to bash the tall grass.
3. This is a tough trail, don't go alone and empty-handed
It is tough, especially for casual hikers. Some paths are covered by overgrown tall grass, you can't really go through the trail without getting scratches. We didn't meet any big animal inside the forest, but we did see a monitor lizard outside the forest.
4. Be prepared to lose your way
Confession: we got lost in the forest! There were quite many ribbons so we just followed all of them. Guess what? We made a loop and we were back to near the entrance without realizing it. If you really want to go from one end to the other end successfully, you really need to check your maps frequently to make sure you're on track.
5. Allow at least 2 hours hiking time
The distance from the west boundary to the east boundary is approximately 1.6km. An experience hiker could probably get through it in 1 hour or less, but for casual hikers, I'd recommend allowing at least 2 hours of hiking time. Do bring the necessary snack and water.
How to go
There are 2 entrance/exit points to Dover Forest West.
1. The first one is near Dover MRT. From Dover MRT, walk across the green field, cross the small stream and you will see an opening with a caution sign.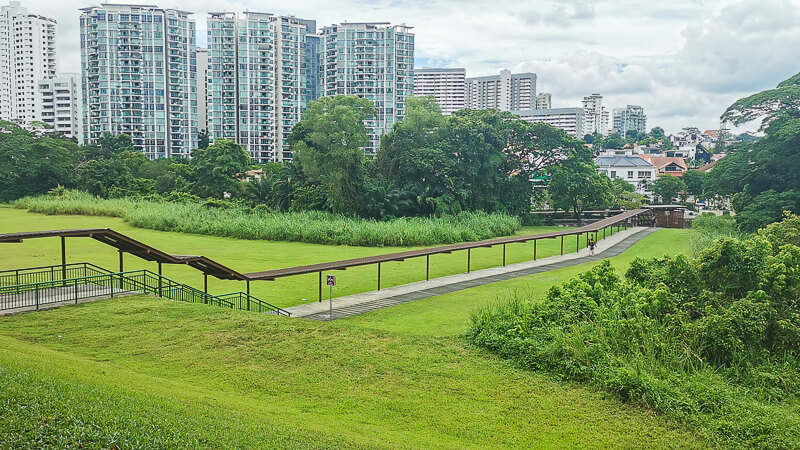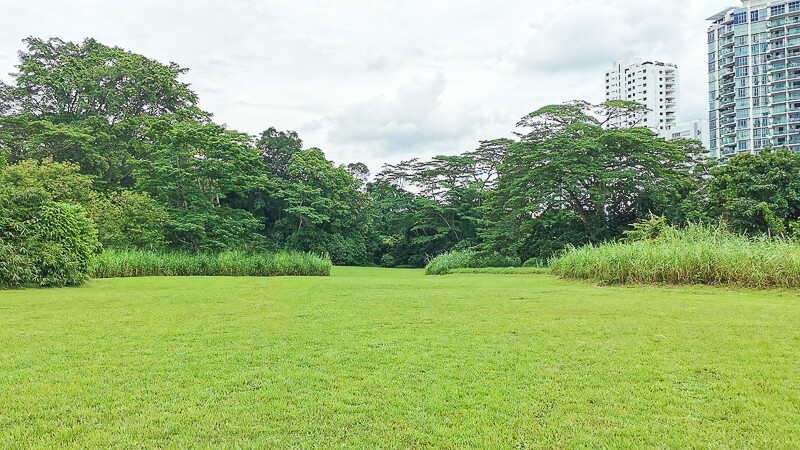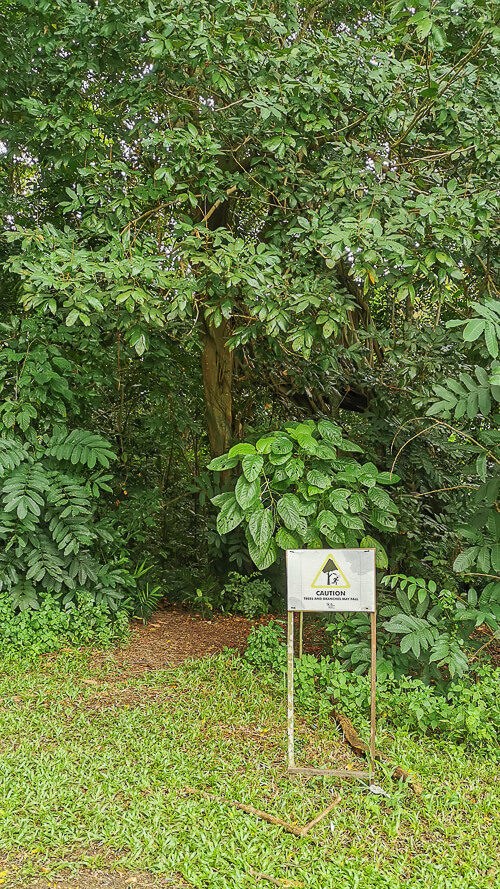 2. The second one is at Ulu Pandan Park Connector near Clementi Road. Look for a small canal that's perpendicular to Ulu Pandan River, then walk along the left side of the canal, through the tall grass. Because the grass is really tall, it takes time to find the correct path.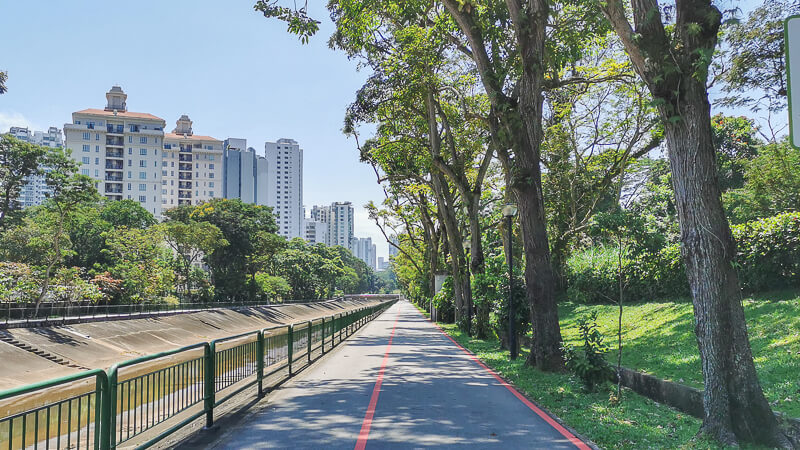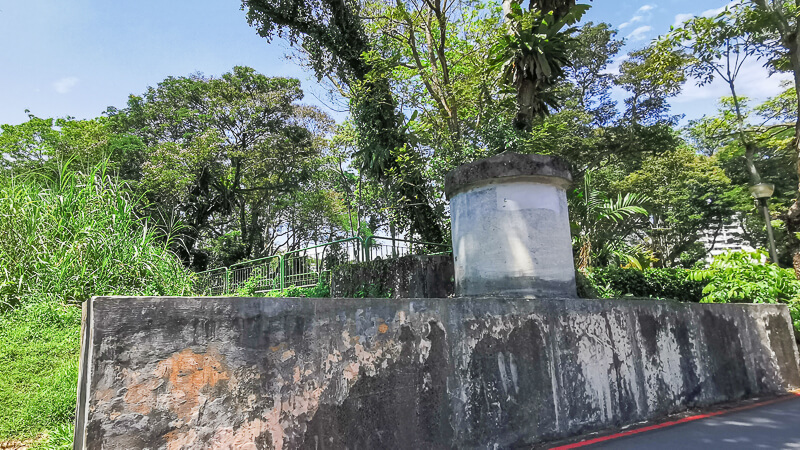 What to bring
Umbrella or raincoat, in case it rains when you are inside the forest.
Water. There's no water point inside the forest.
Mosquito/insect repellant
Extra clothes (optional)
Trekking pole or something long and sturdy (optional) to bash tall grass or creeper plants.
Possible Routes
Because there is no clearly-demarcated trails, finding your way can be quite difficult. Before you go on your hike, it's good to be familiar with the routes that other hikers have taken. Below are some possible routes that I found on Alltrails, as well as the route that I took.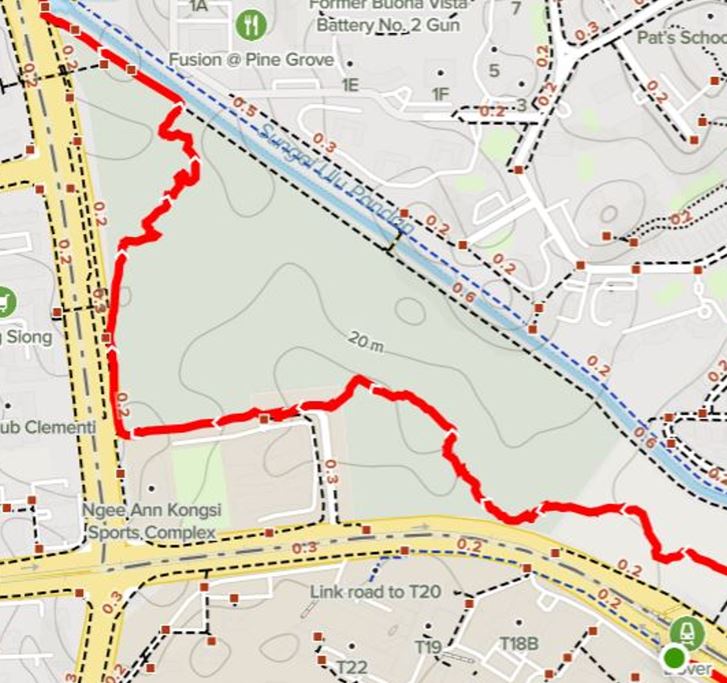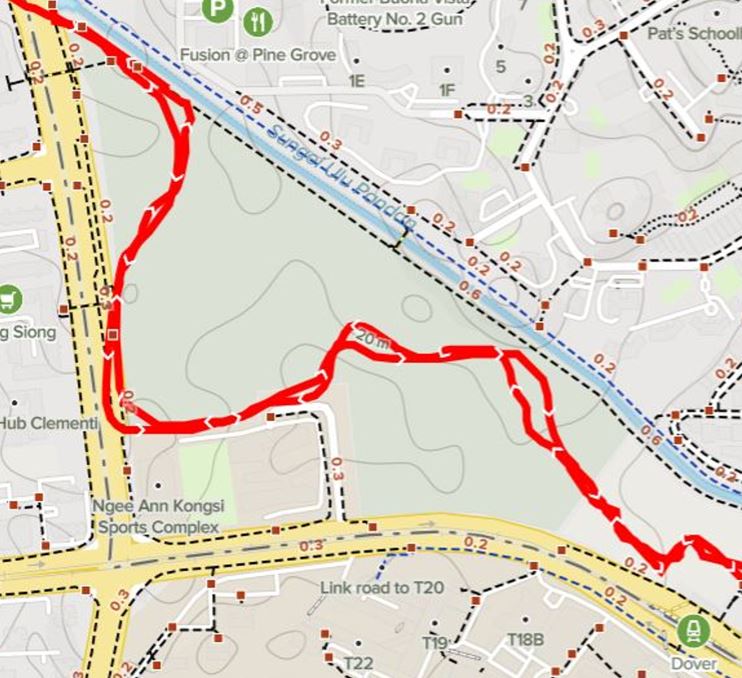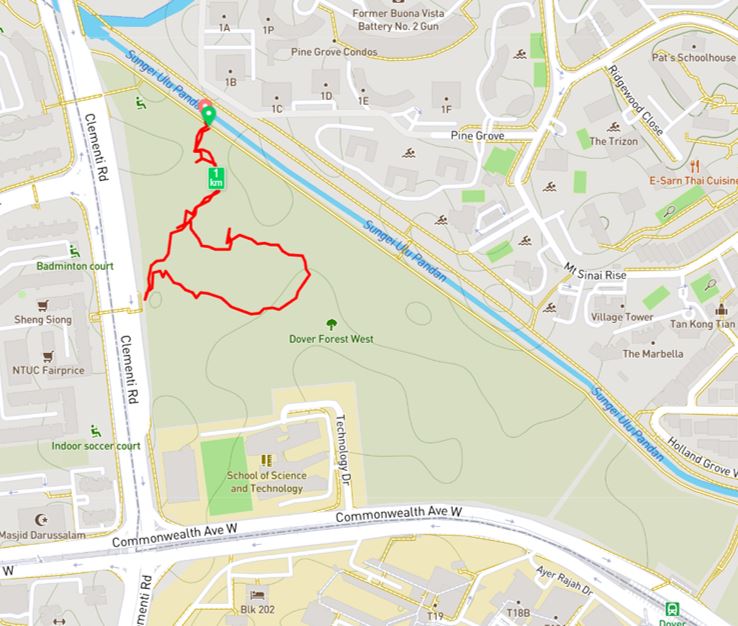 In the Route 3 map above, you can see that I entered via Ulu Pandan Park Connector. And you can also see that I didn't go through the entire length of the forest until to Dover MRT. That was because we faced tall overgrown grass along Clementi Road which we couldn't pass through, so we decided to walk inside the forest to find another way. We ended up making a loop and went back to near entrance without realizing it. So, we decided to call it a day.
Inside Dover Forest West
The following photos are taken during my hike (refer to Route 3 above). They are arranged in chronological order, starting from Ulu Pandan Park Connector, towards Clementi Road, then we unintentionally made a counter-clockwise loop and back at near our entry point.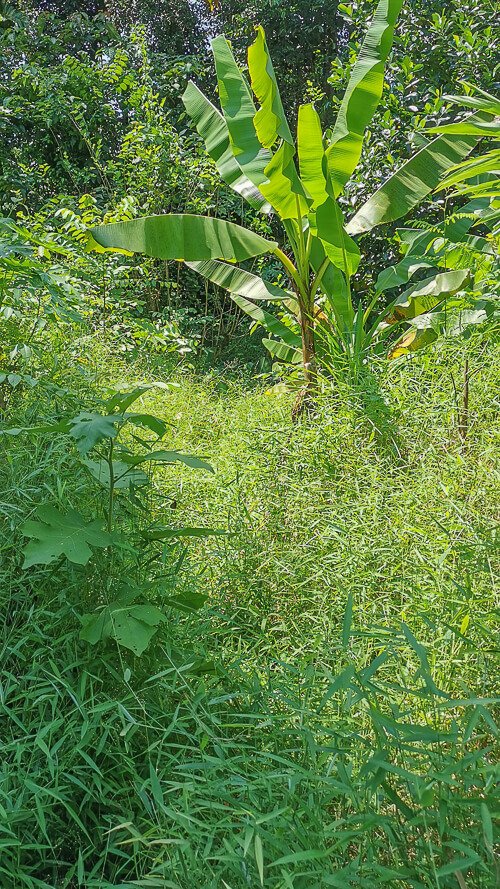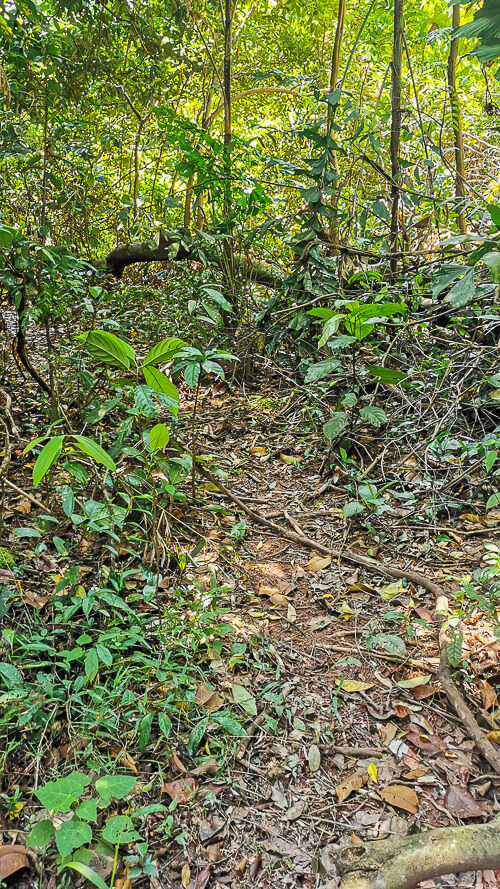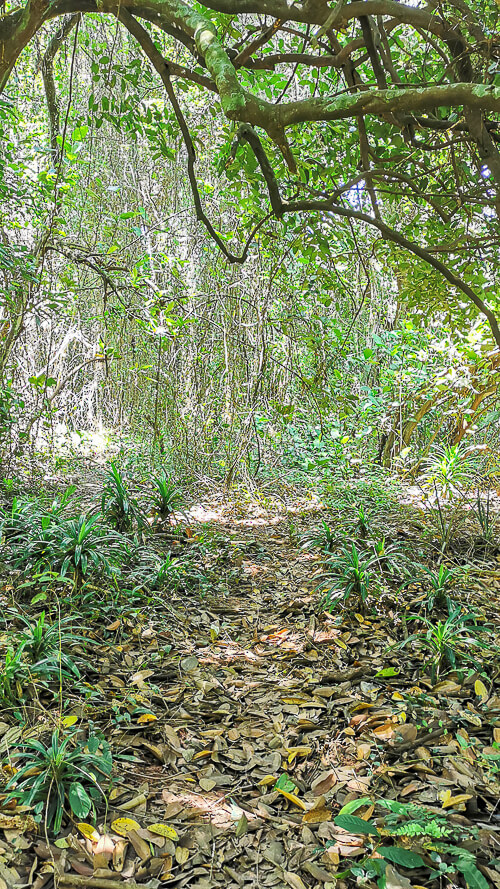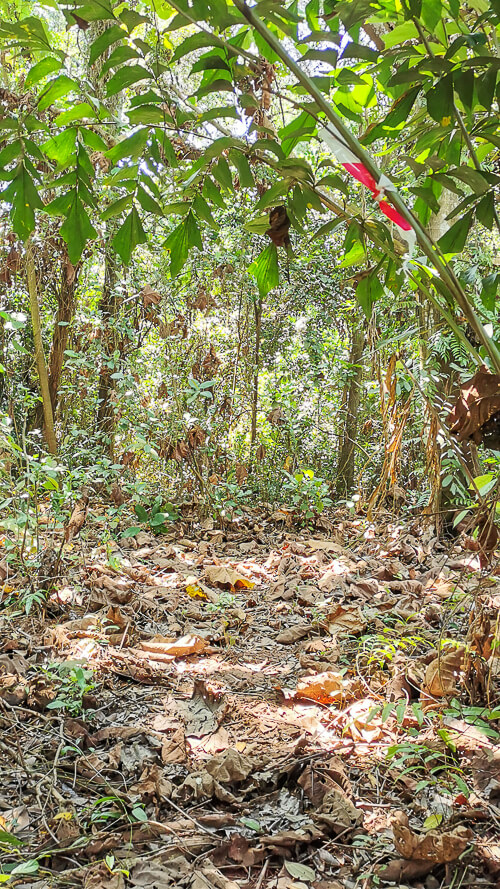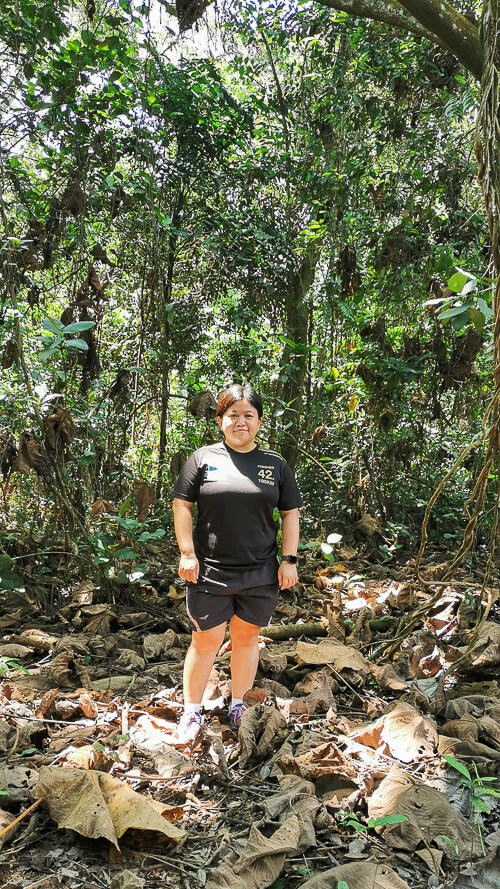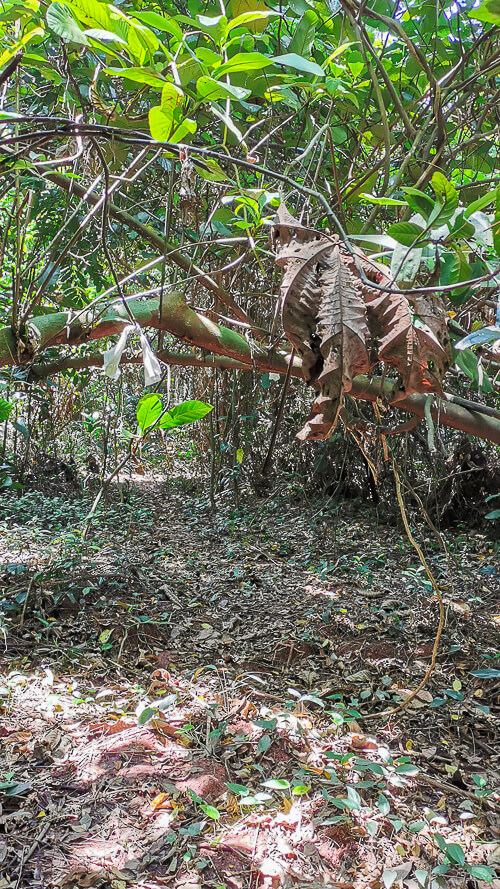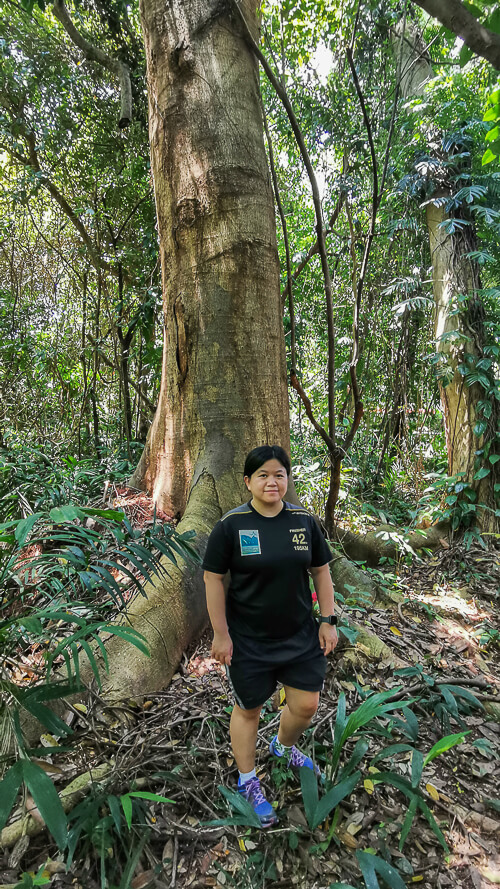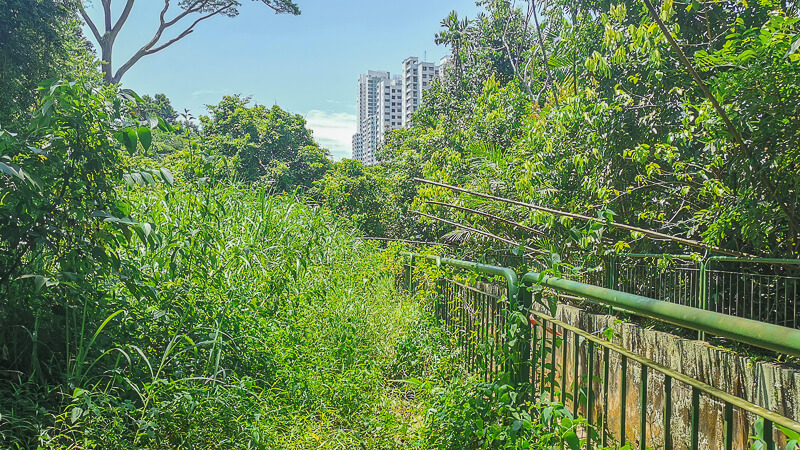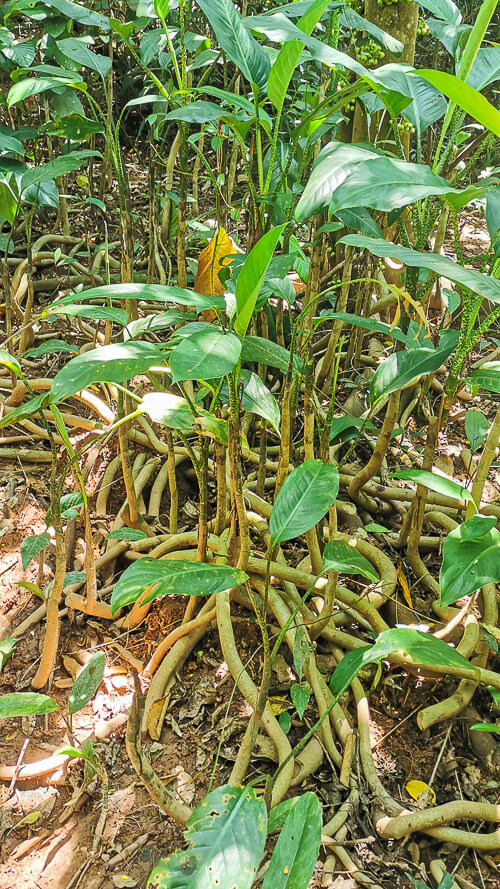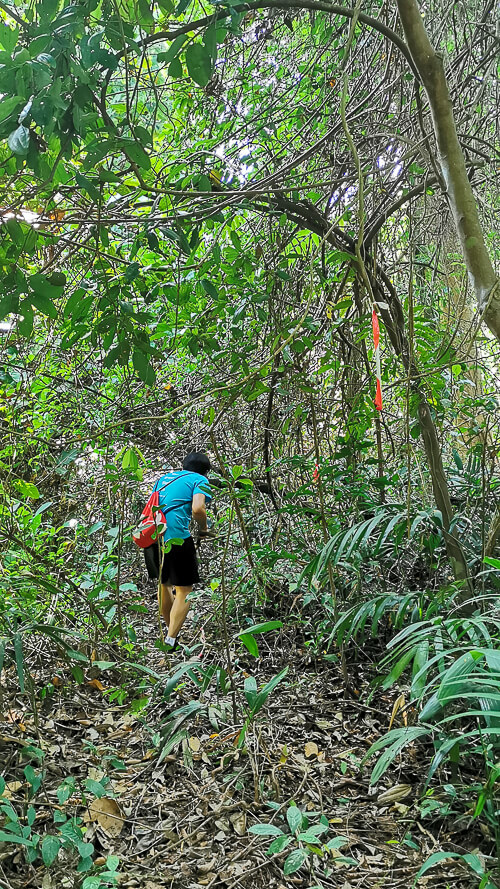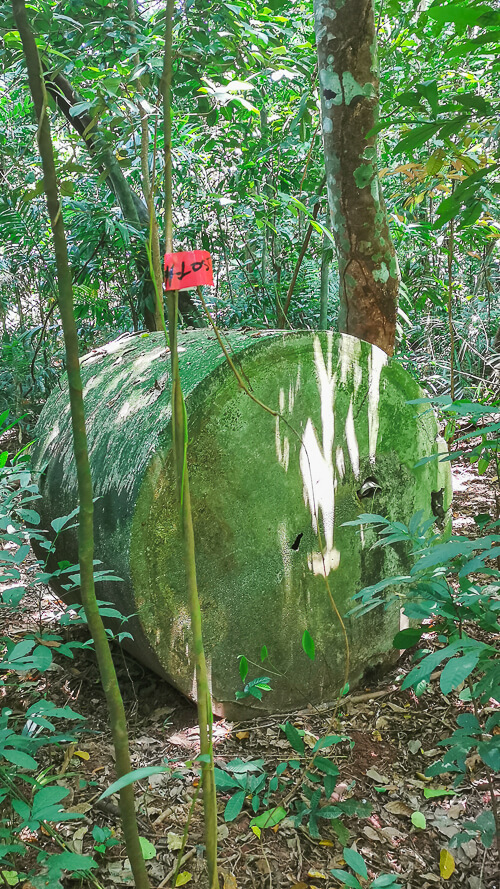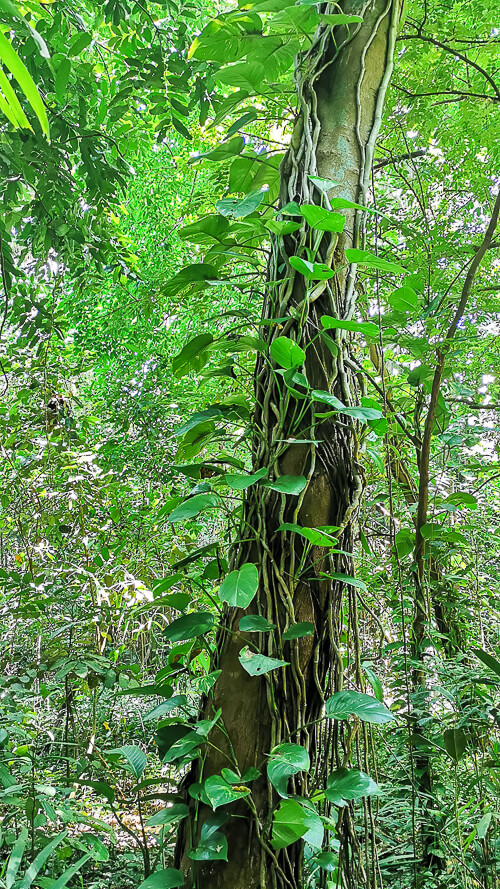 Conclusion
I've said it before and I'm going to say it again. This is a very tough and demanding trail. It's not suitable for people who want an easy walk in the park; because this is a forest, not a park. If you're keen to hike, be well-prepared.