Located just next to Dover MRT, Dover Forest consists of 2 sections: Dover Forest East and Dover Forest West.
Dover Forest came into spotlight when the authority decided to deforest the Dover Forest to build new housing. It sparked outcry from the locals. After months of discussion, the final decision was made in late July 2021: Dover Forest East will be developed into public housing in 2022, while Dover Forest West will be retained at least until 2030.
This article is about Dover Forest East. Before it becomes history, I decided to explore the forest and document what I found in this article.
I have a separate article about Dover Forest West.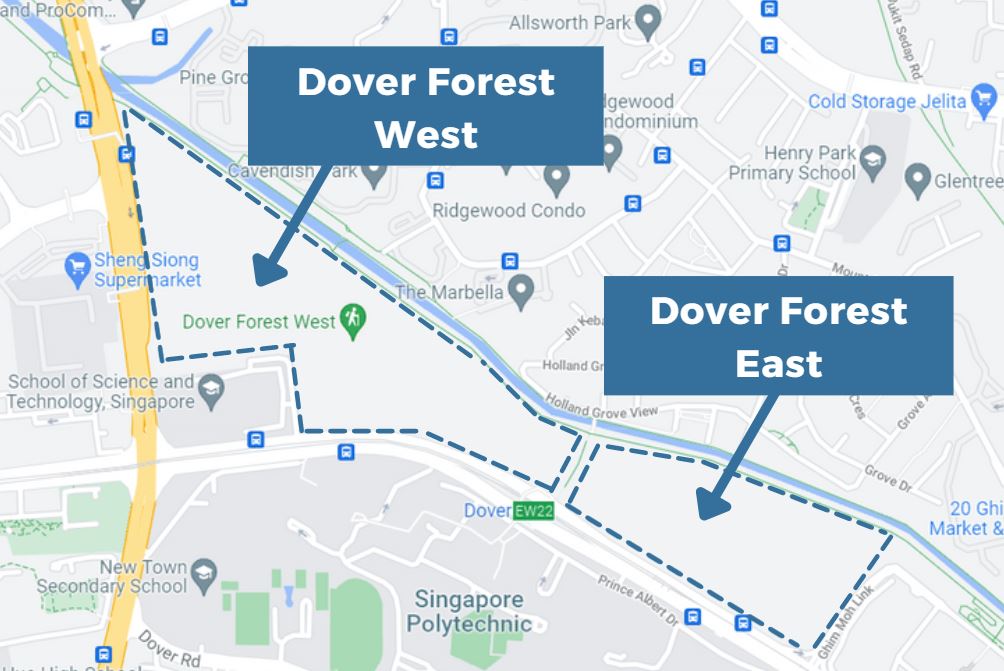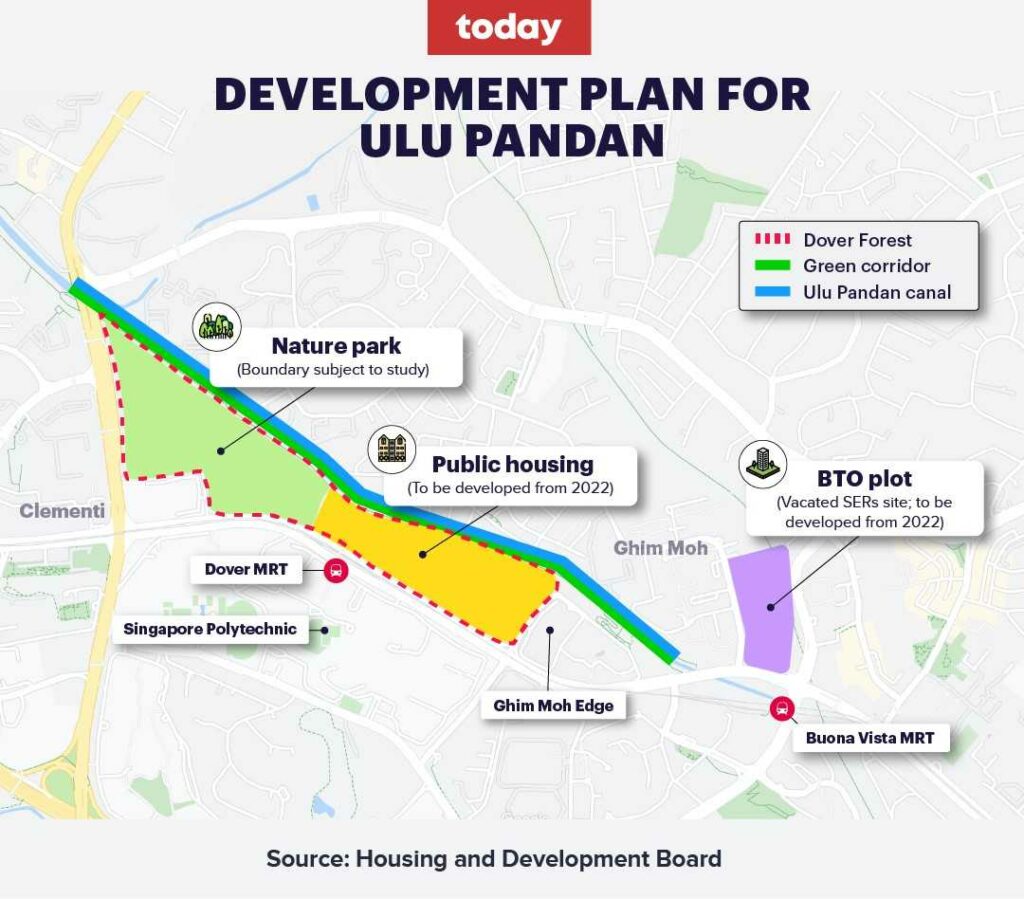 The truth about Dover Forest East
1. There is no clearly marked trails
As the name suggests, this is a forest and not a public park. Therefore, the trails are unmarked and there are no signage to guide hikers. However, there are ribbons that were tied on the tree branches by trailblazers that you can follow. Also, phone signal is quite good inside the forest, so you can make use of phone signal to find your way.
2. This is a tough trail and not suitable for beginners
I'd recommend that you DO NOT go alone because it's a tough trail. Furthermore, we don't know what animals are inside the forest. We didn't meet any big animals during our hike, fortunately.
3. There are soooooooooo many ants
The ants love to crawl on your feet if you stand still just for a couple of seconds. Wearing covered shoes with long socks allowed me to spot the ants before they reached my leg.
4. The trails get really muddy after rain
I would avoid going to Dover Forest East right after rain for safety reason.
5. Allow at least 1 hour of hiking time
W spent about 1 hour and 10 minutes inside the forest because we got lost several times and we also made a couple of detours to avoid wet area and places with tall grass (lalang) due to our fear of snake. The entire distance is only 1km but man it was such a difficult hike.
How to go
Most people enter Dover Forest East from Ghim Moh Link. Refer to the photos below. At the turning, turn left and you can see a small path at the entrance.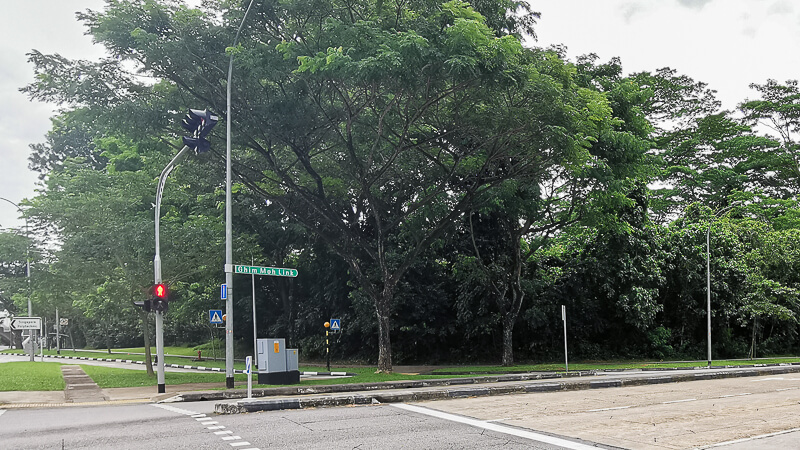 What to bring
Umbrella or raincoat, in case it rains when you are inside the forest.
Water. There's no water point inside the forest. The nearest place you can buy mineral water is Dover MRT.
Mosquito/insect repellant
Extra clothes (optional)
Trekking pole (optional) to bash tall grass or creeper plants.
Possible Routes
Because there is no clearly-demarcated trails, finding your way can be quite difficult. Before you go on your hike, it's good to be familiar with the routes that other hikers have taken. Below are some possible routes that I found on Alltrails, as well as the route that I took.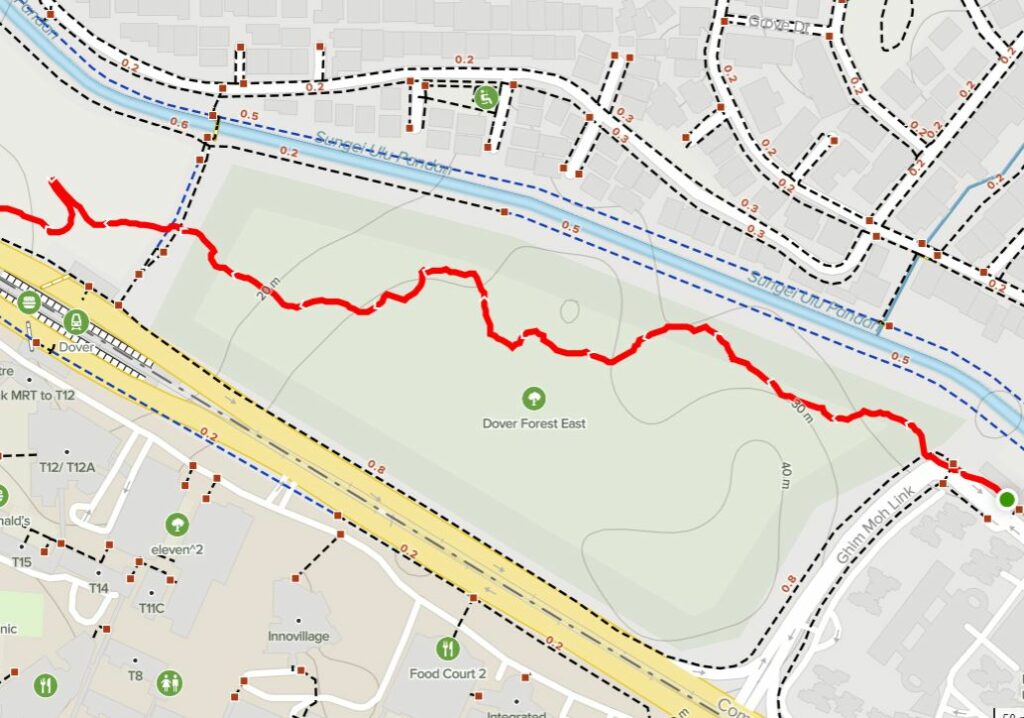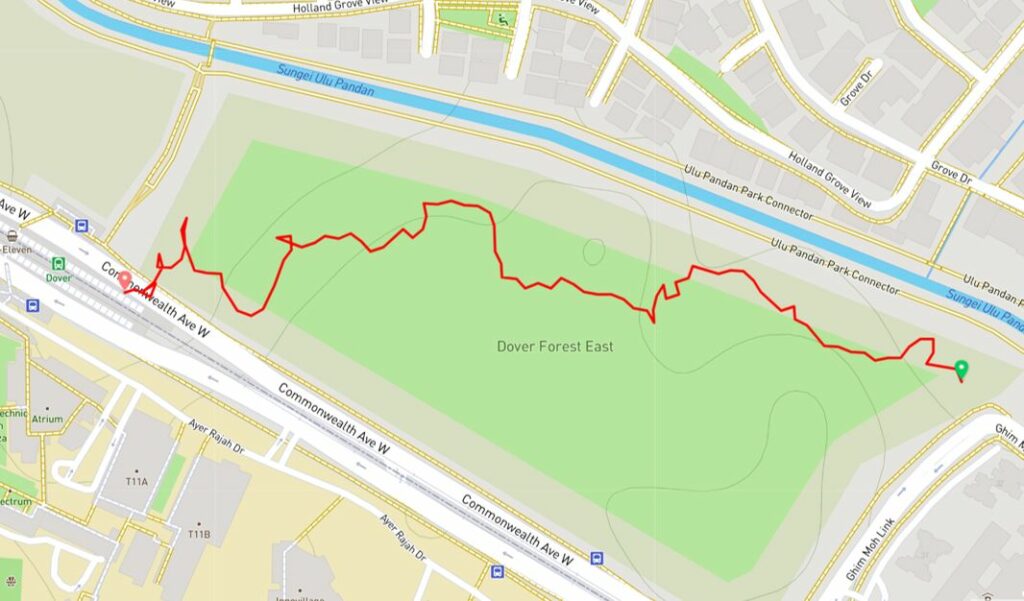 In the above map, you can see that we exited at the southwest corner instead of at the west exit like other hikers do. The reason was because we were scared of the tall grass at the west exit so we decided to take the less travelled path.
Inside Dover Forest East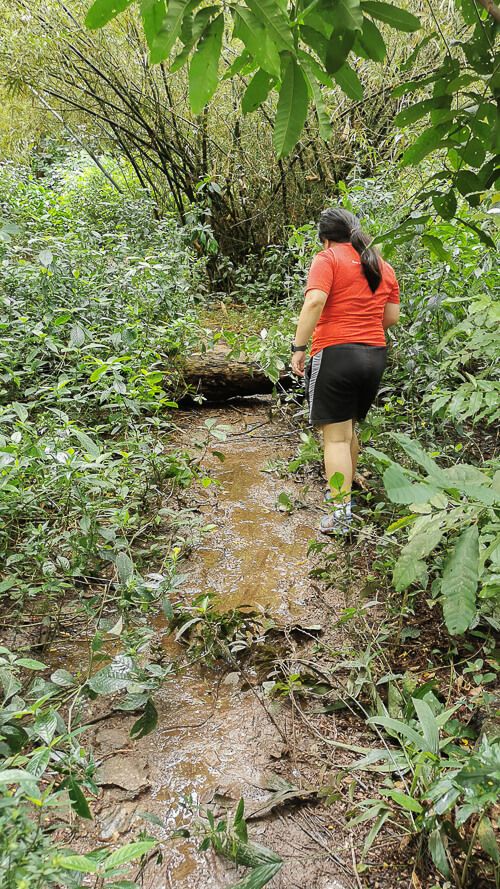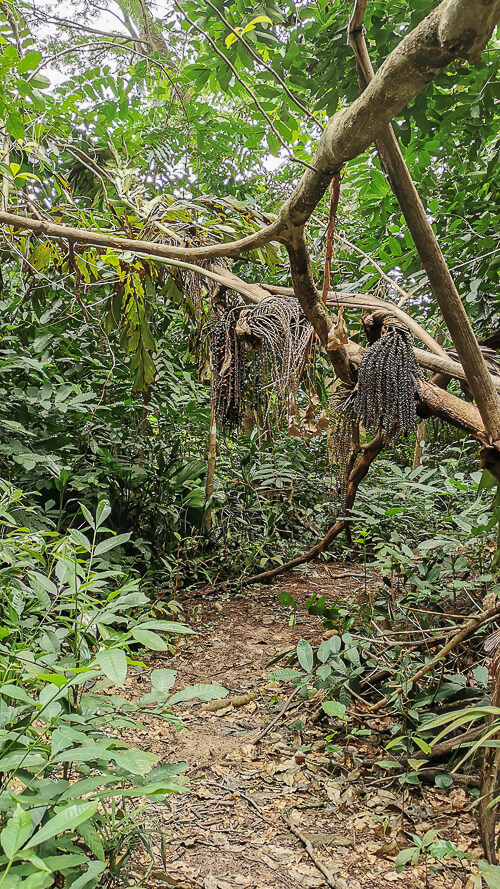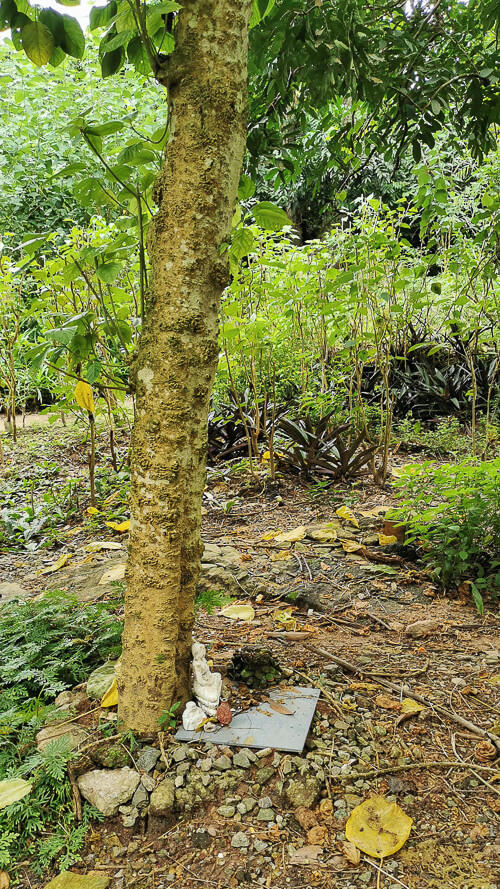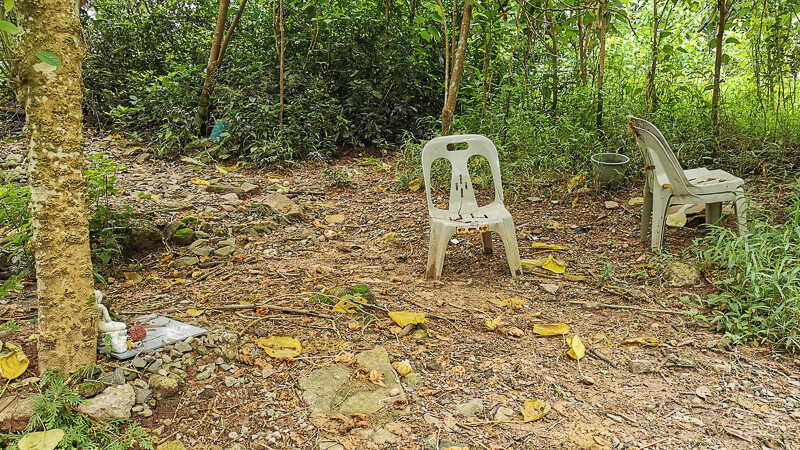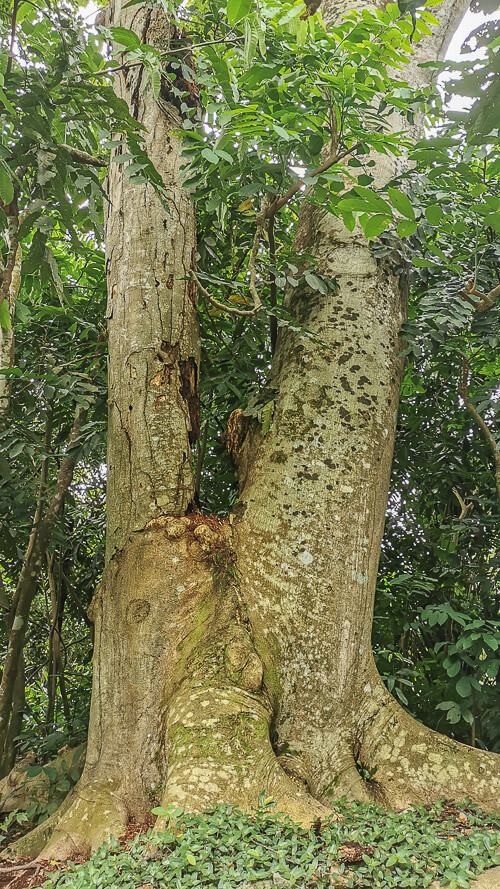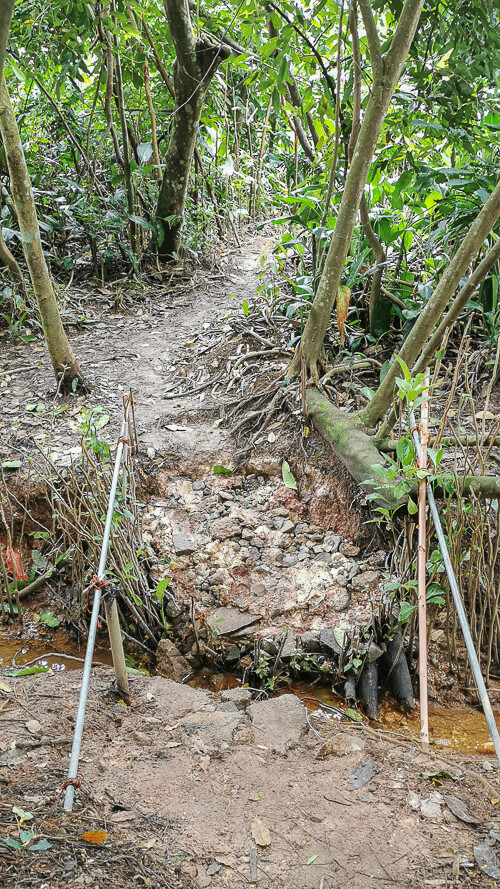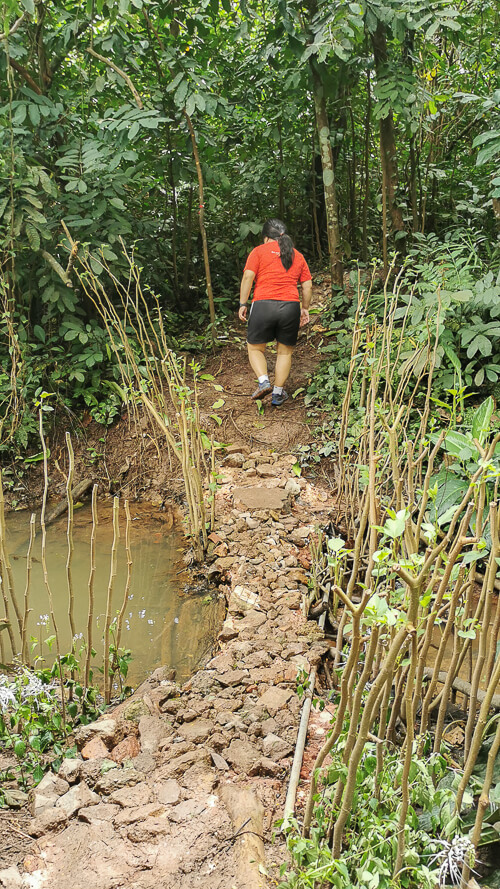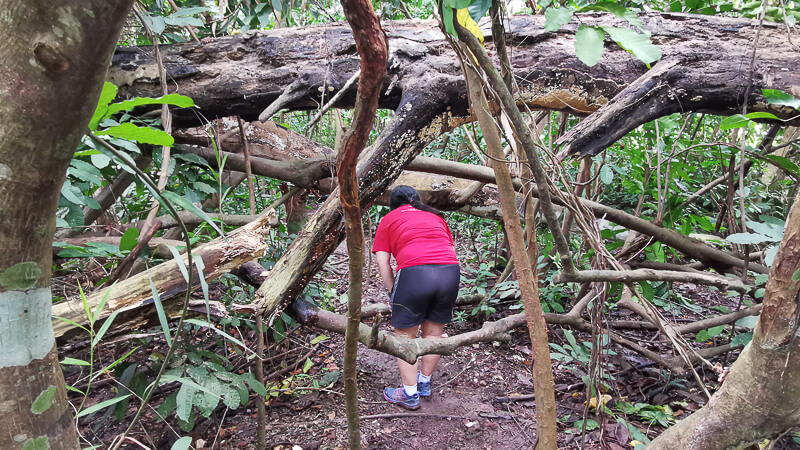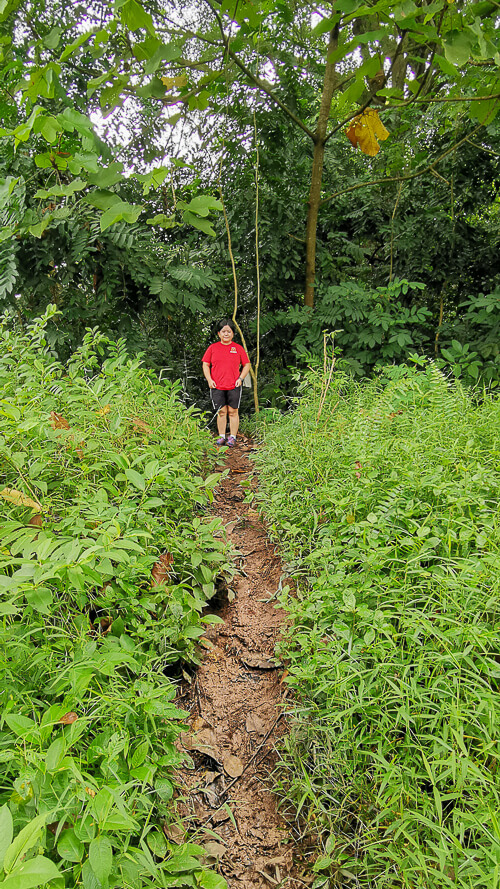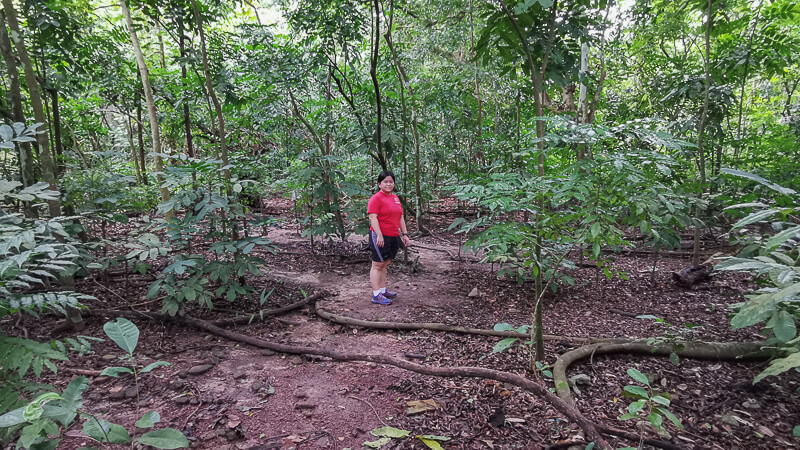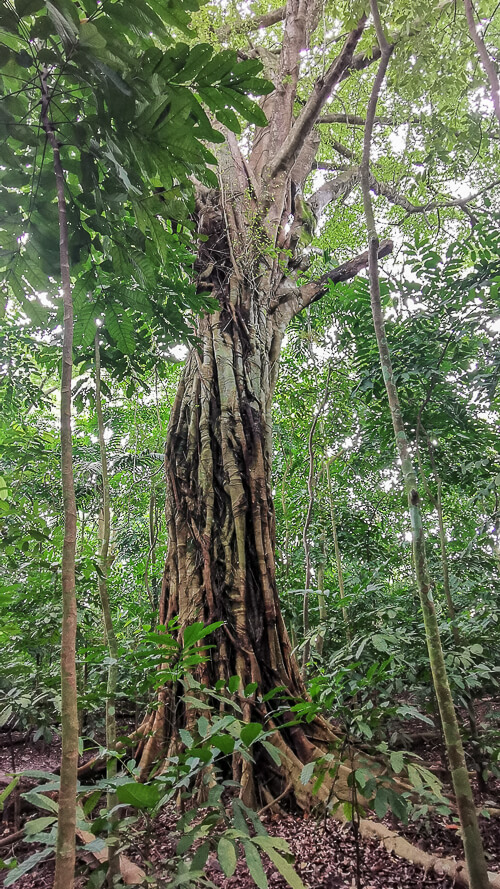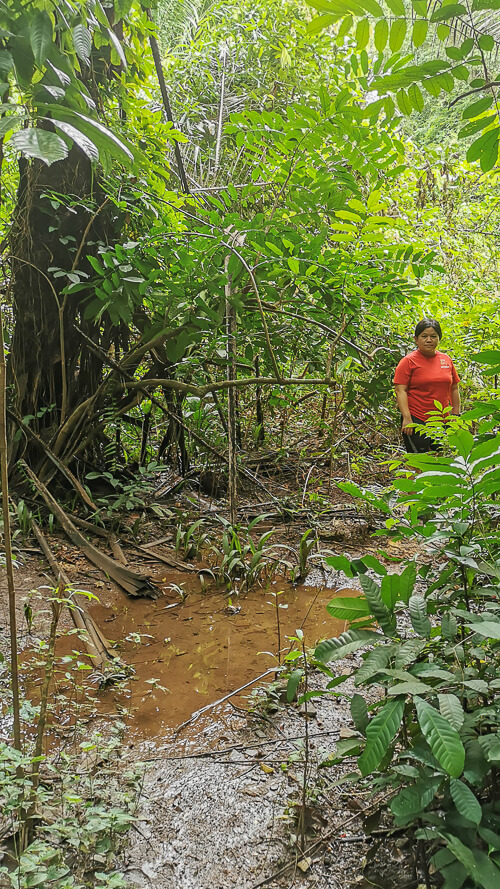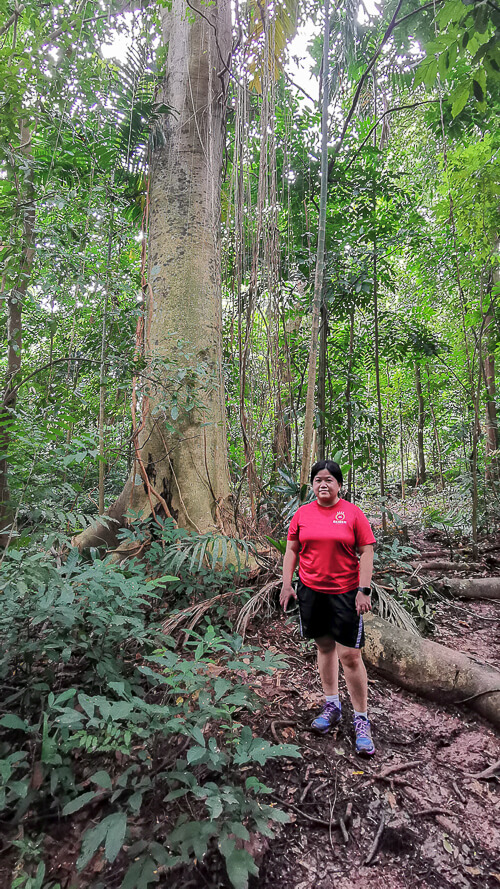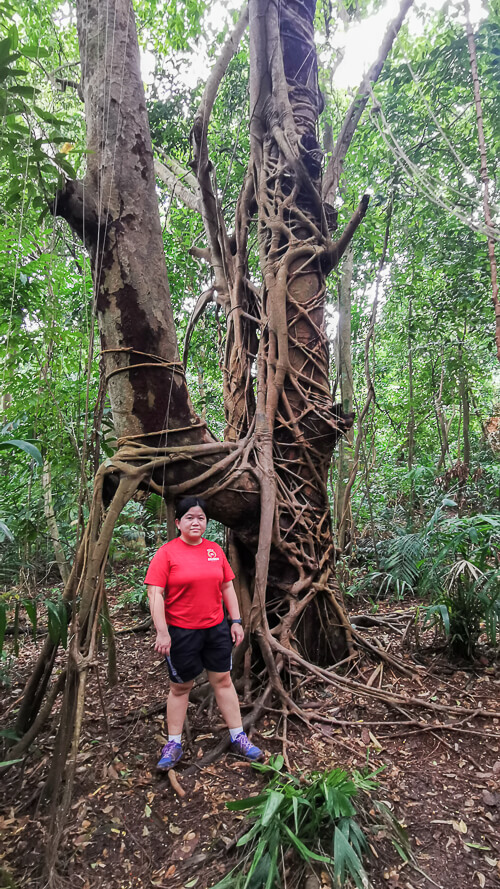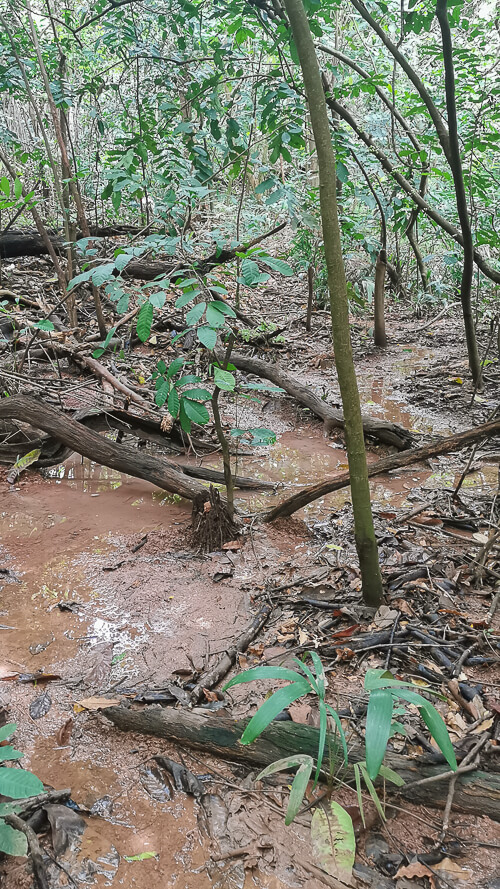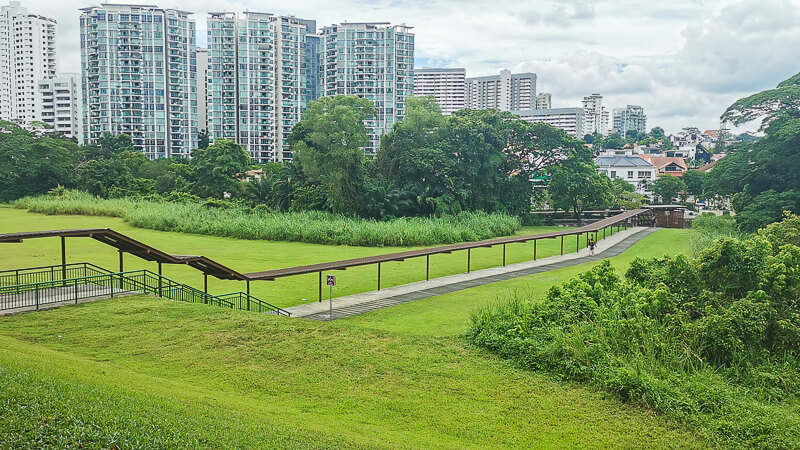 We exited at southwest corner (near taxi stand) so the above is what we saw. Most people exited from the west boundary of the forest, so when they come out, they immediately see the sheltered walkway.
Conclusion
This hike is not for everyone. If you have FOMO because this forest will be gone in 2022 and you want to explore it before it's too late, I won't tell you not to go. But I wish to tell you to be extra careful when exploring this forest and go with at least 1 friend on a bright sunny day.
Other Hiking Places