Bukit Batok Hillside Park is an abandoned park located at Bukit Batok West Ave 2 and Bukit Batok West Ave 5. The history of the abandoned remains unclear, some sources said that the former park was called Greenwood Park.
Bukit Batok Hillside Park is well-known for the abandoned Torii Gates. Finding the Torii Gates is like the holy grail of hiking at this place. You don't declare you've hiked Bukit Batok Hillside Park if you do not have a photo with the Torii Gates.
Thanks to experienced hikers who have paved the way for new hikers, and those who created a location pin at Google Maps, finding the Torii Gates is not difficult now. I'll write about how to find the Torii Gates in this article.
Entrance
There are 2 possible entrances: the easy one at Bukit Batok West Ave 2 (recommended) and the difficult one at Bukit Batok West Ave 5.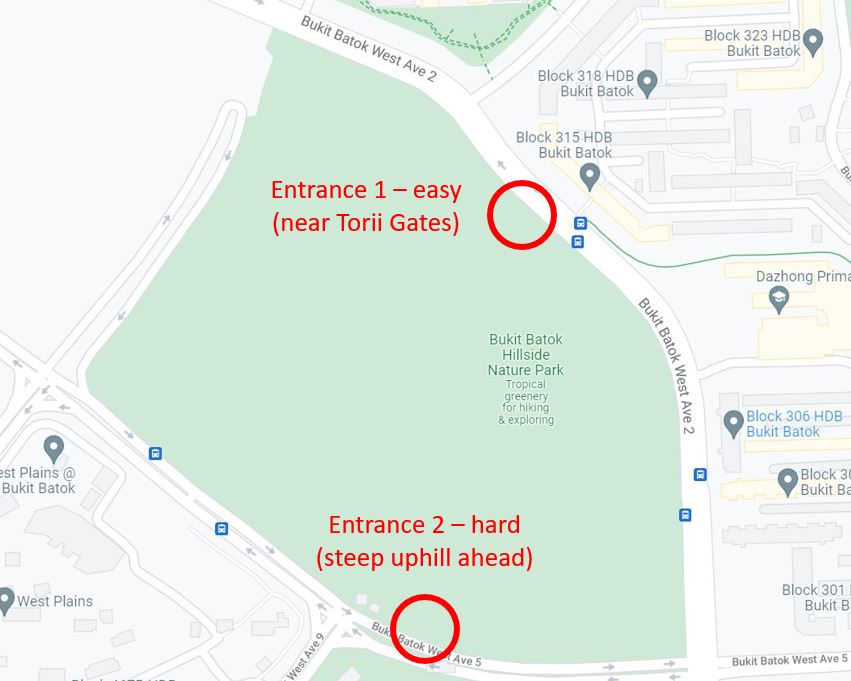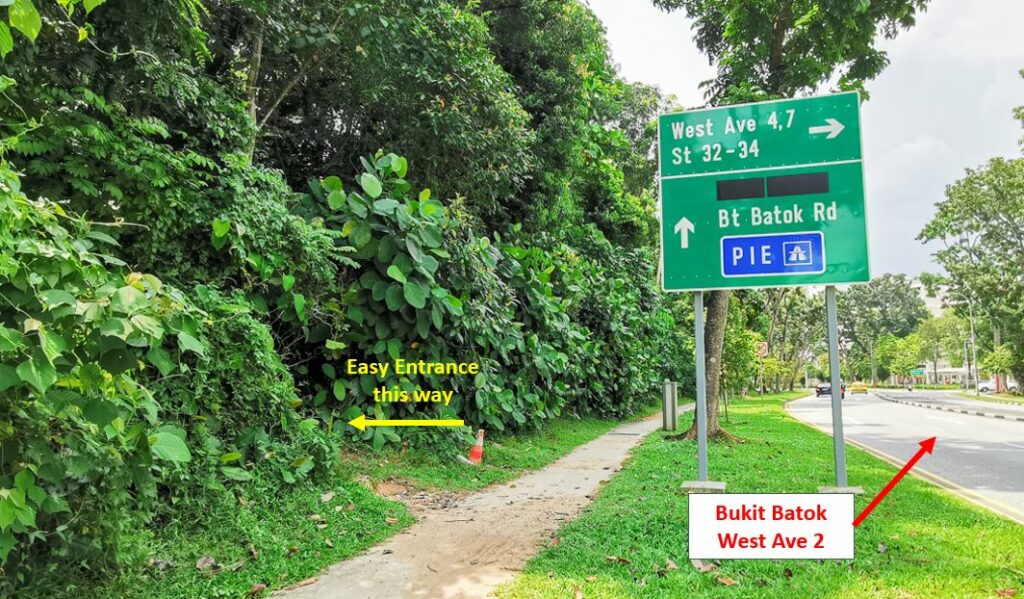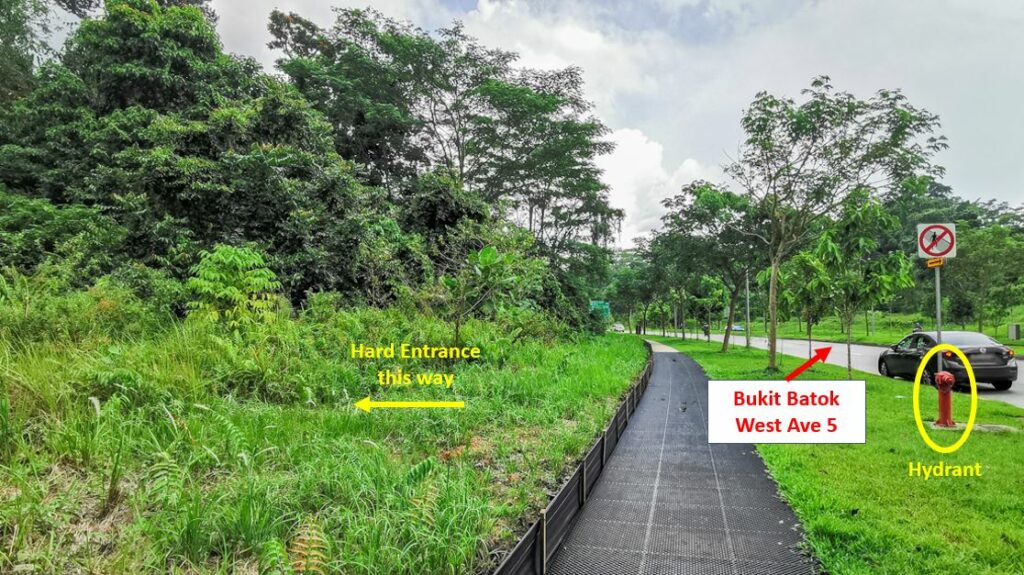 How to Go
By MRT+bus: Take MRT to Bukit Batok Station. From there, walk to Aft Bukit Batok Stn/Blk 628 bus stop. Take bus 187 / 947 / 985 for 3 stops. Alight at Opp Blk 315 bus stop. The easy entrance is near this bus stop.
By Bus: Take bus 187 / 188 / 947 / 985 and alight at Opp Blk 315 bus stop.
By MRT+Walk: Take MRT to Bukit Gombak Station. Walk along Bukit Batok Street 31 and Bukit Batok St 32 until you reach Blk 315. Then cross the road and you'll reach the easy entrance at Bukit Batok West Ave 2. The entire walking distance is about 800m.
By Car: There's no carpark at Bukit Batok Hillside Park. If you're driving, you can consider parking at one of the many HDB carparks around the area. Eg: MSCP at Blk 367 or Blk 303, both are at Bukit Batok Street 31.
Trail Route
I decided to start my hike via the easy entrance at Bukit Batok West Ave 2. This is the trail map that was created based on my actual visit in October 2021. It's not necessary to follow my route, you can use it as a general guide for direction. You can save my route in your Google Map, so that you can refer to it when you're there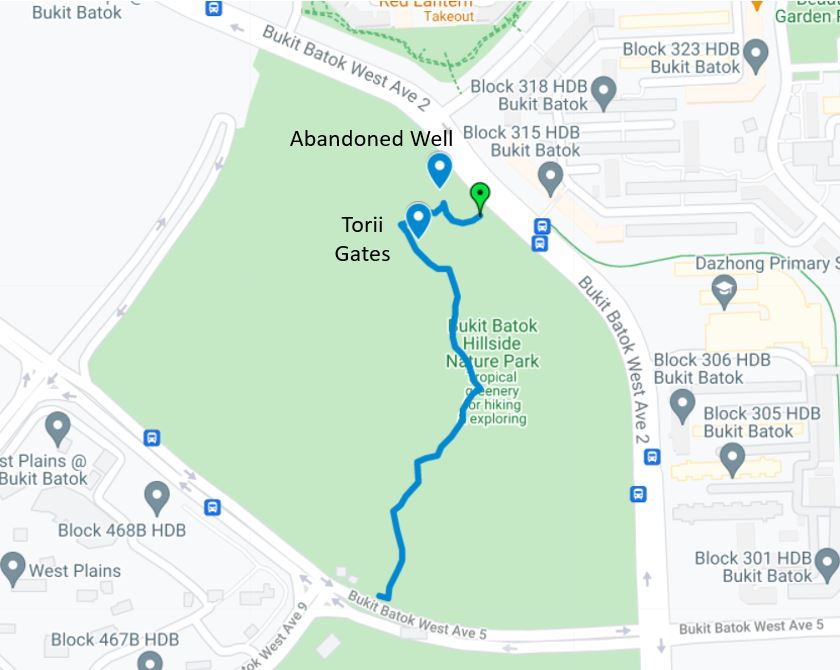 Here's how to save Bukit Batok Hillside Park trail route to your Google Map:
1. Click on this link using your phone to open the map: https://www.google.com/maps/d/u/1/edit?mid=1QV433emLxYo0Kda_7q9xAqe2aWv75nhp&usp=sharing
2. You will be directed to Google Map and you will see the following.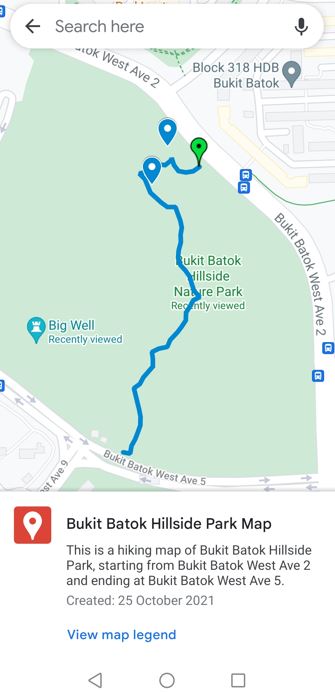 3. Tap the "Back" button on your top left. You will then see the default mode of Google Map, as follow.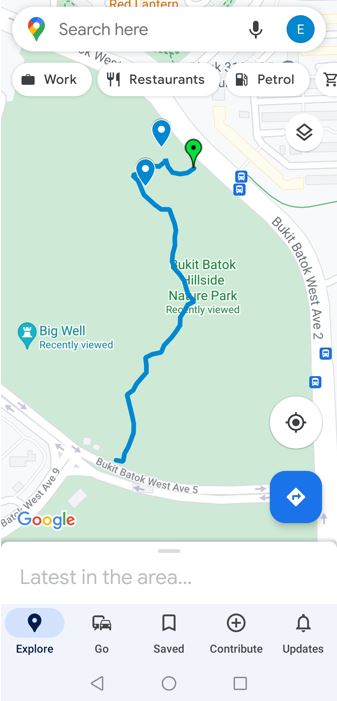 4. To turn off this route, click on the layer button located below your profile picture. Under "Explore", you can see "Bukit Batok Hillside Park Map" is active. Tap on it to turn off.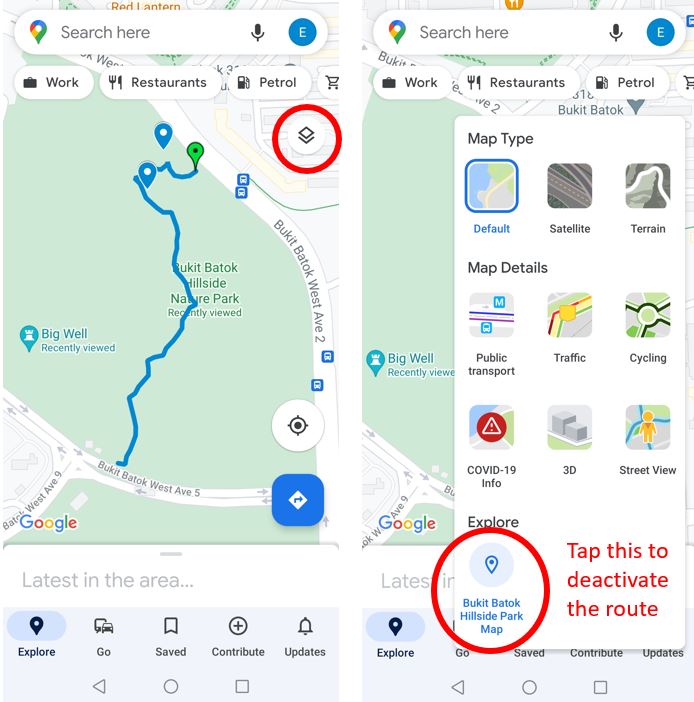 5. If you want to turn on the route again, simply go to "Saved" tab at middle bottom, then scroll down and click on "Maps" then click on "Bukit Batok Hillside Park Map" and tap "Back" button, then tap "Back" "Back" then click "Explore" tap on the left bottom.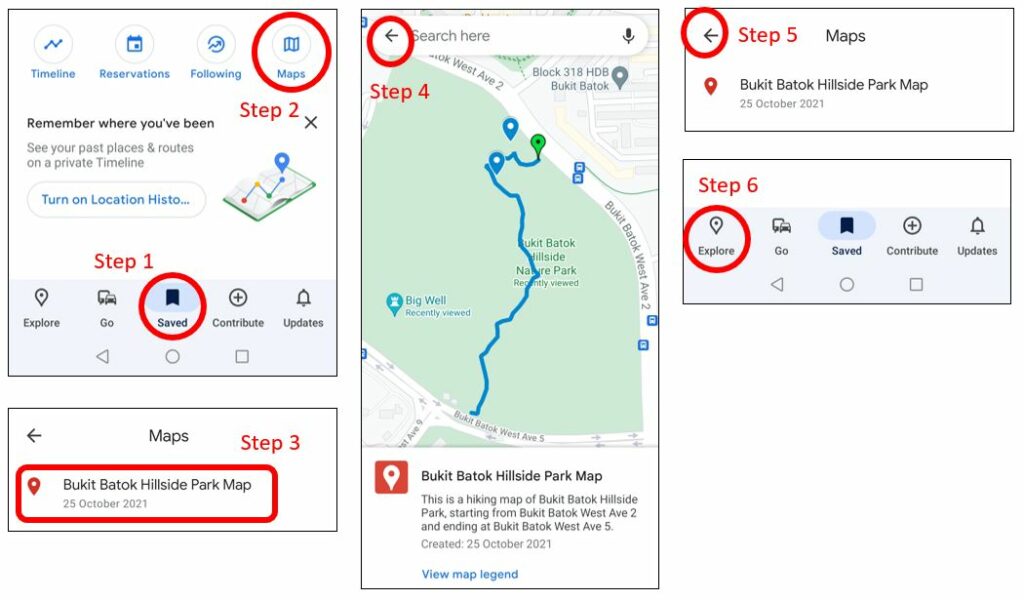 How long does it take to complete the trail?
We took 50 minutes to complete the trail. We spent quite some time taking photos along the way and figuring out the route. (because we didn't have any map to refer to). If you're using my map as a guide and you don't spend too much time taking photos, I think you can complete it within 35 mins.
What to Bring
Umbrella or raincoat, in case it rains when you are inside the forest.
Water. 1 bottle of 600ml water/pax is enough for me. There's no water point inside the forest. The nearest place you can buy mineral water is at Le Quest Shopping Mall.
Mosquito/insect repellant. There are lots mosquitos and ants in the forest. Even after applying the repellant, I still get mozzie bites on places that are well covered by clothes, I wonder how they managed to bite me.
Extra clothes (optional)
Trekking pole (optional) to bash tall grass. The stretch that has tall grass is a very short stretch, so I'm in the opinion that trekking pole is not necessary.
What to Wear
Shoes: I recommend a proper hiking shoes with good grip because there are plenty of steep slopes. Also, if you happen to visit after a heavy rain, the stone steps near the entrance (Bukit Batok West Ave 2) may be slippery.
Bottoms: The recommended bottom is long pants because it protects your legs from getting scratches or animal bites. For me, shorts is good enough (I'm willing to risk getting scratches and animal bites).
Tops: Anything lightweight. Short-sleeves are good enough for me.
How to get to Torii Gate
The nearest starting point to get to Torii Gate is the one along Bukit Batok West Ave 2. From the entrance, climb the rock steps until you see the abandoned well.
But.. before reaching the well, turn left to a small path marked by the red-and-white tape as seen in the below photo. Follow the trail and walk for about 2 mins, and you'll reach the infamous Torii Gates.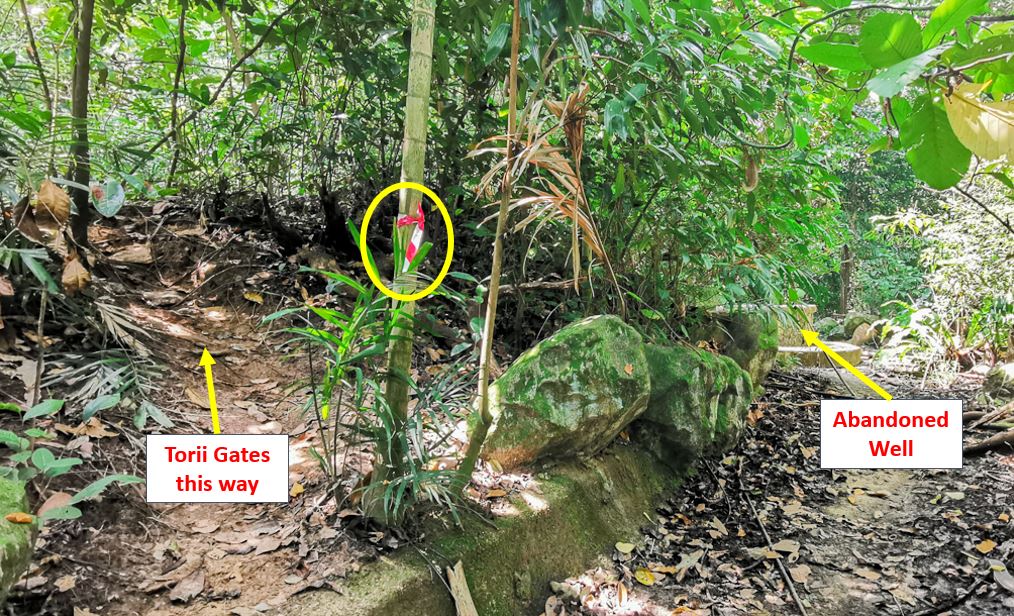 What's inside Bukit Batok Hillside Park? A step-by-step Photo Guide (starting from Bukit Batok West Ave 2)
Here are the photos that I captured along the route, arranged in chronological order.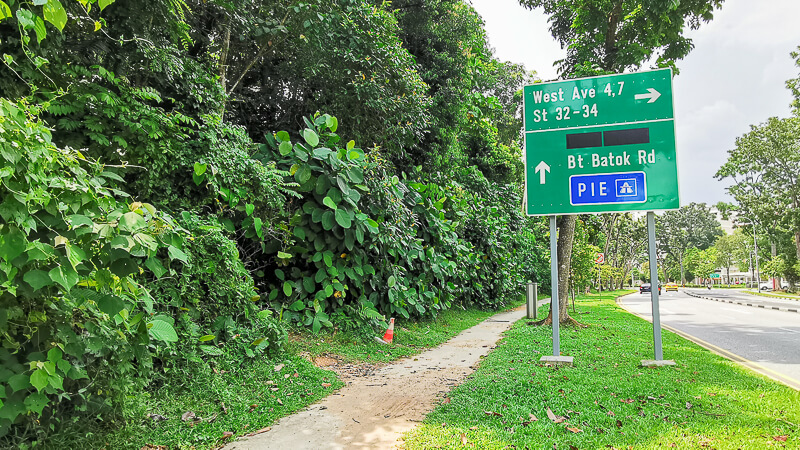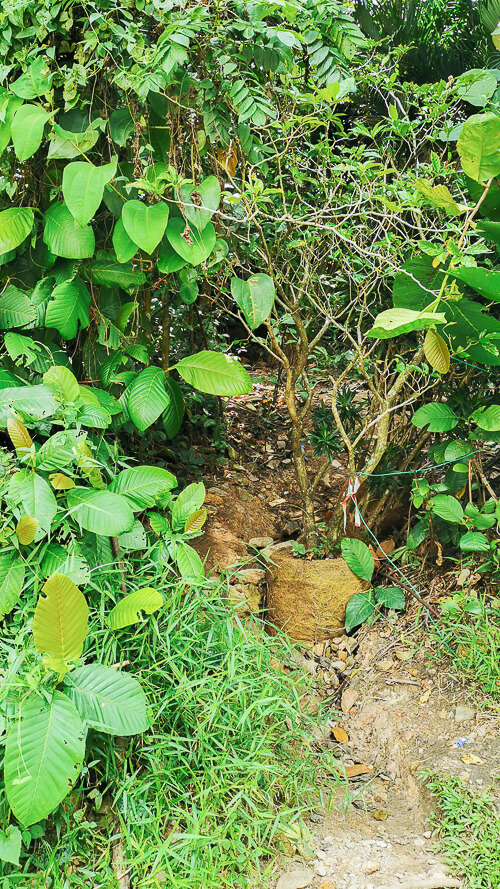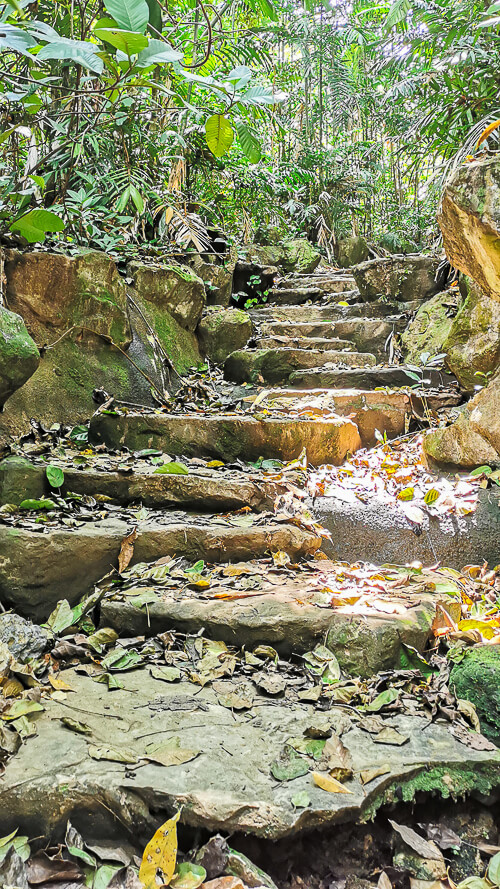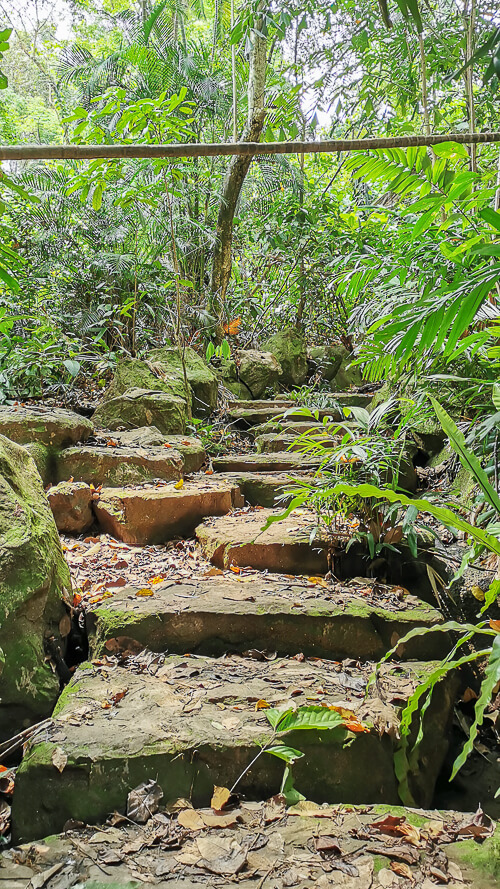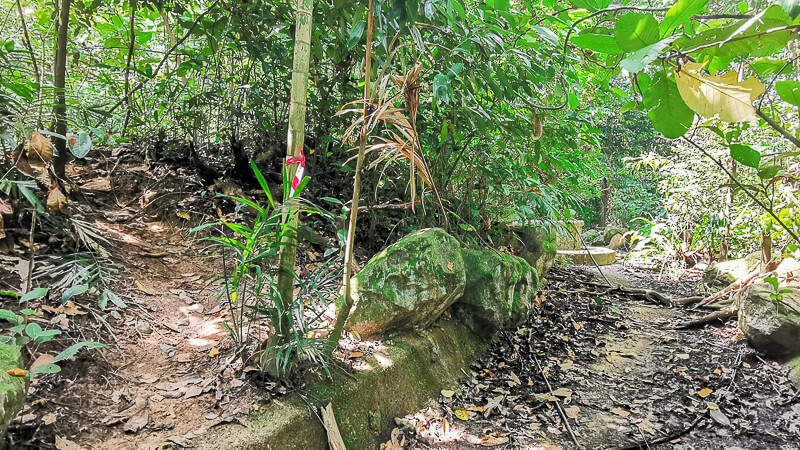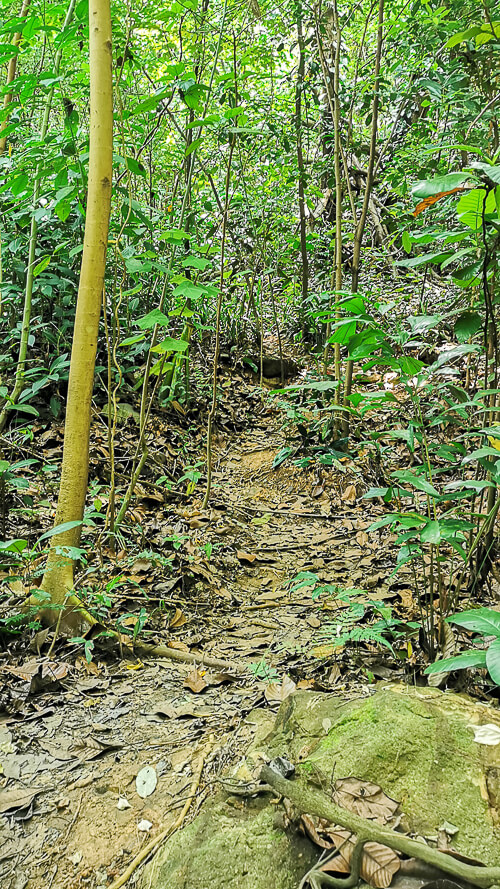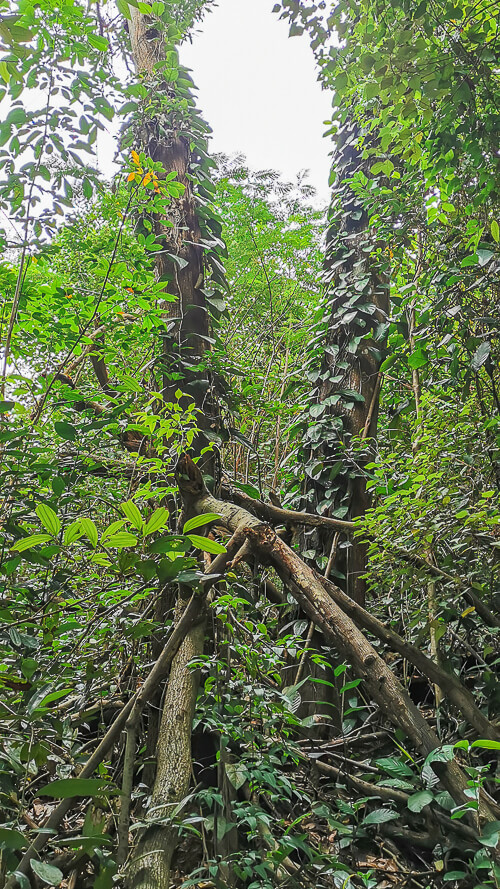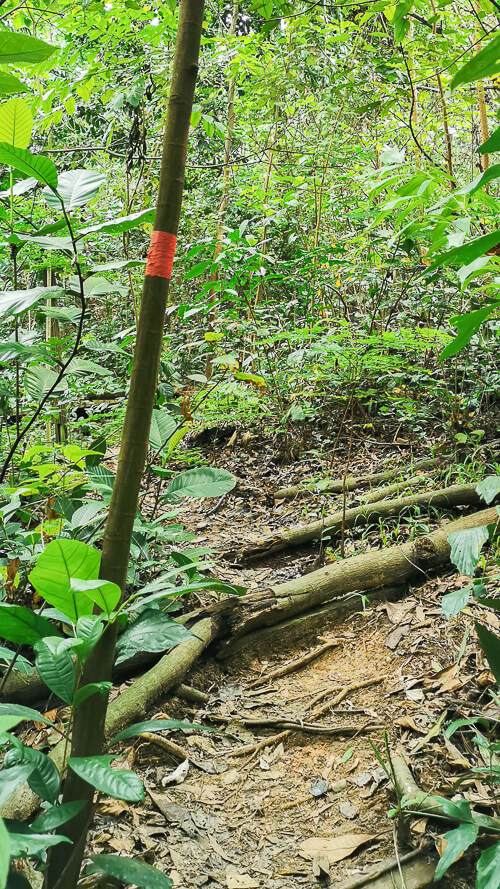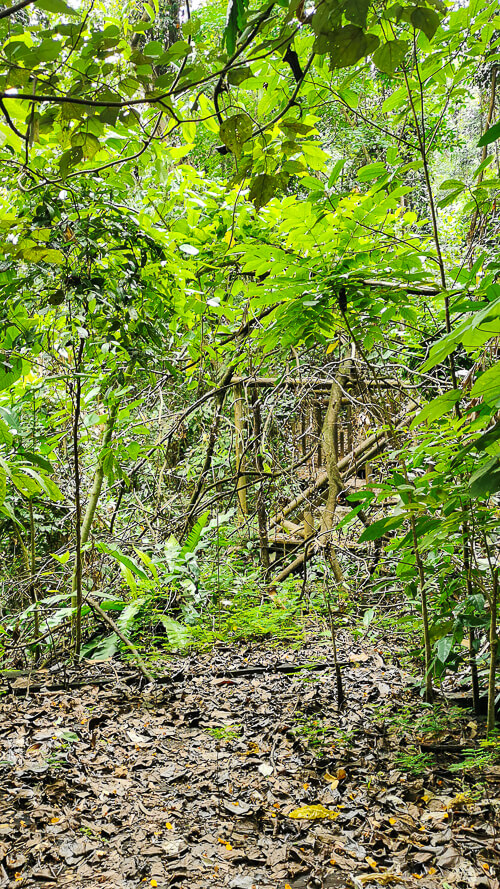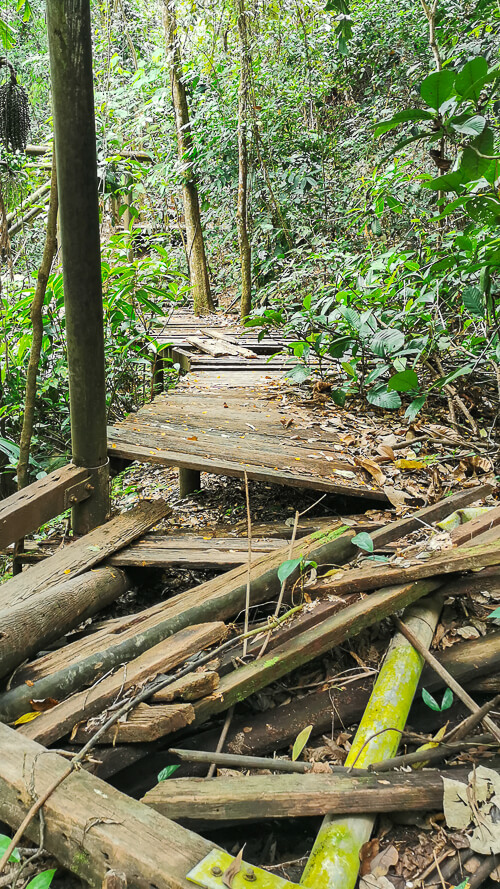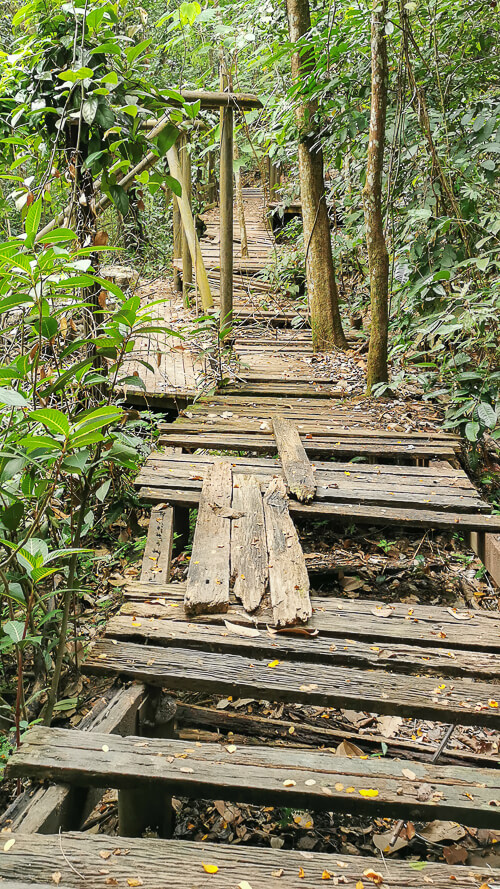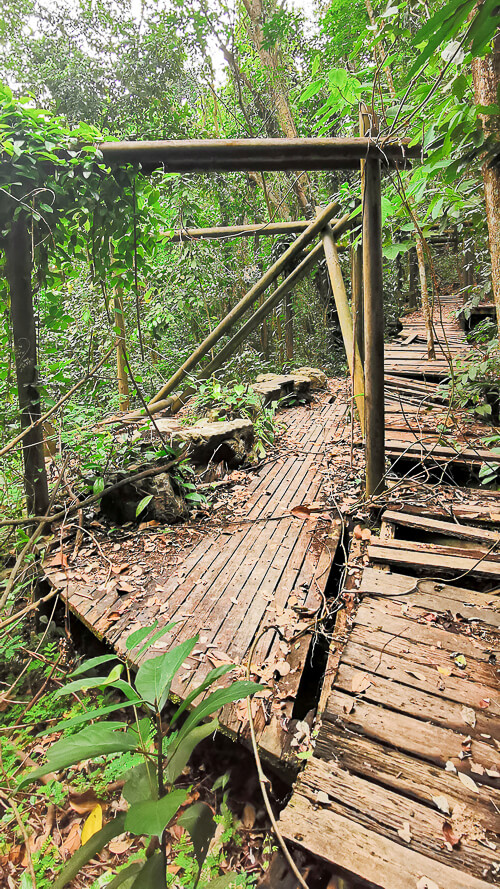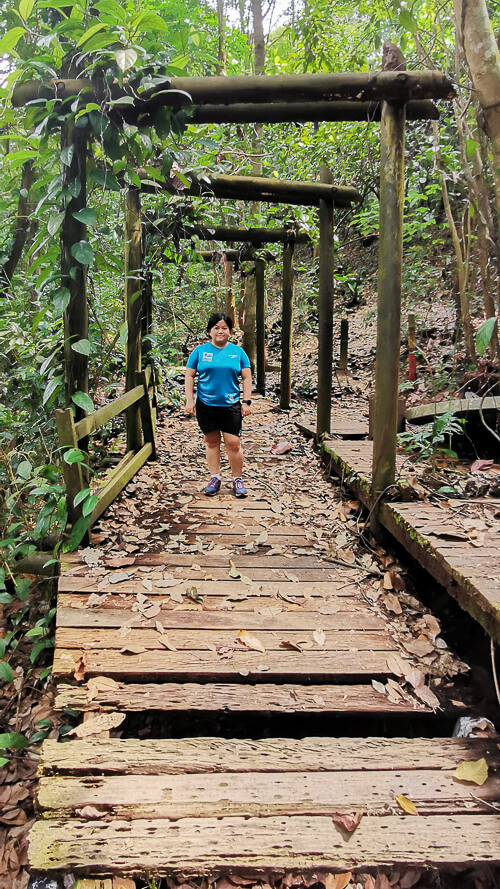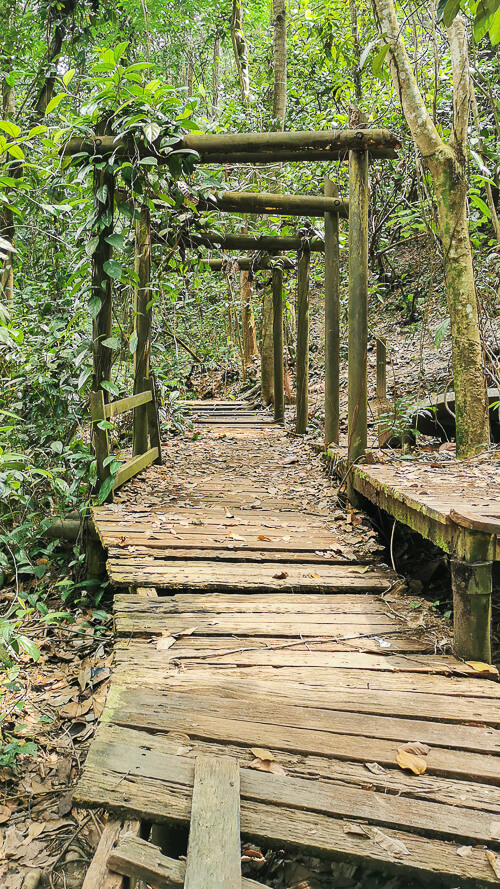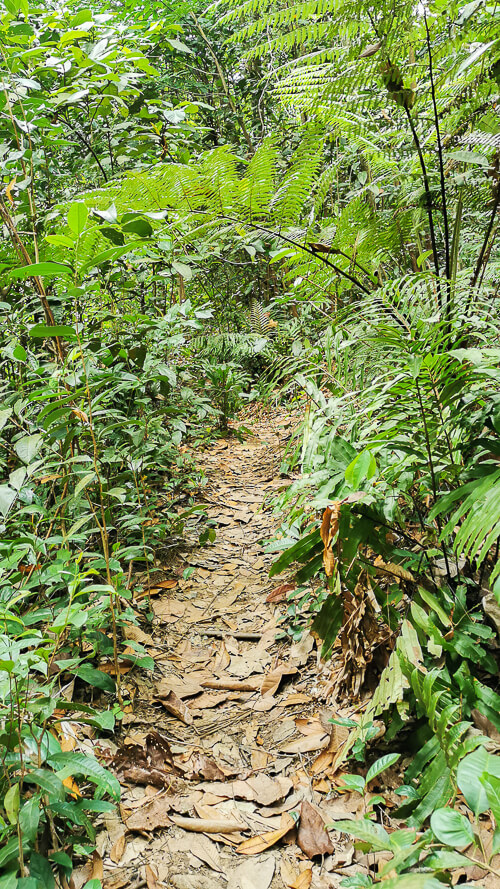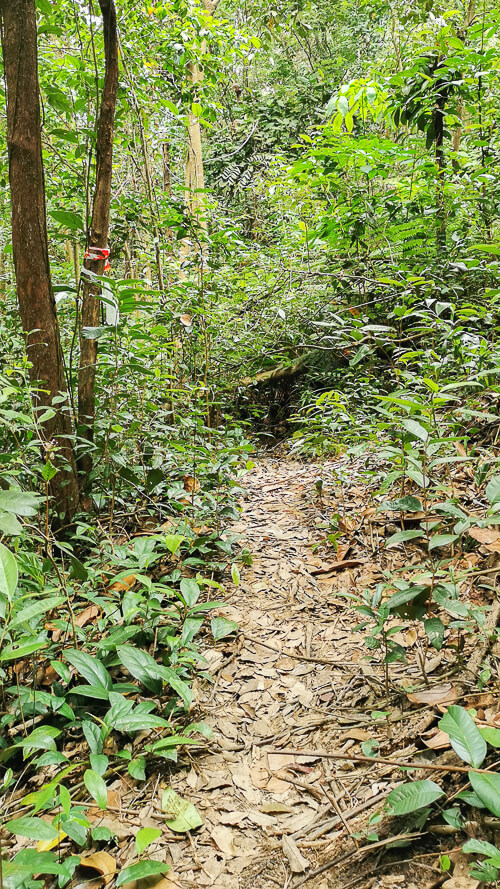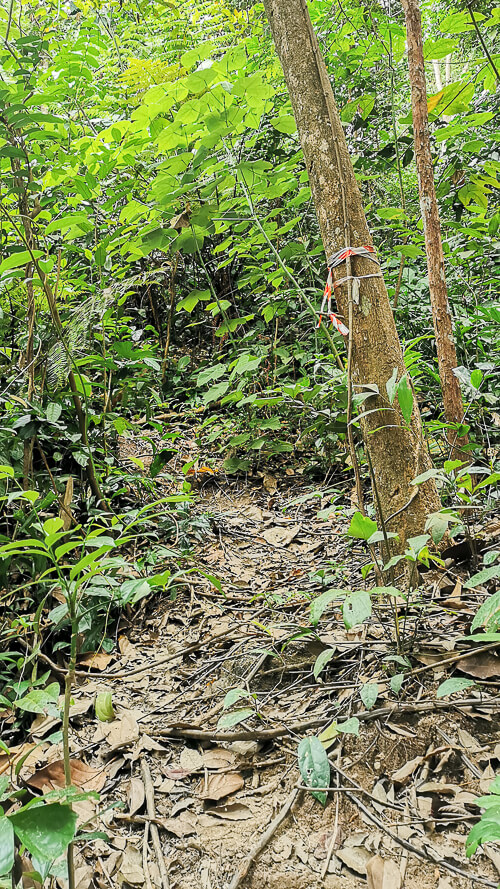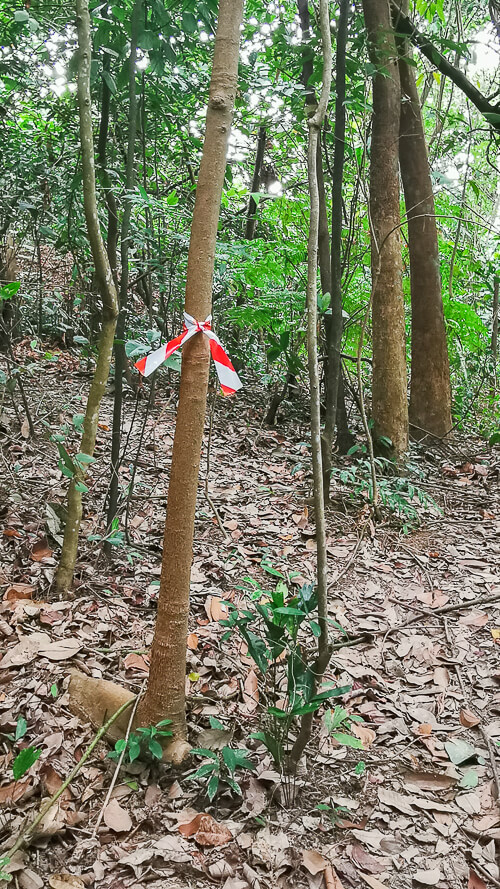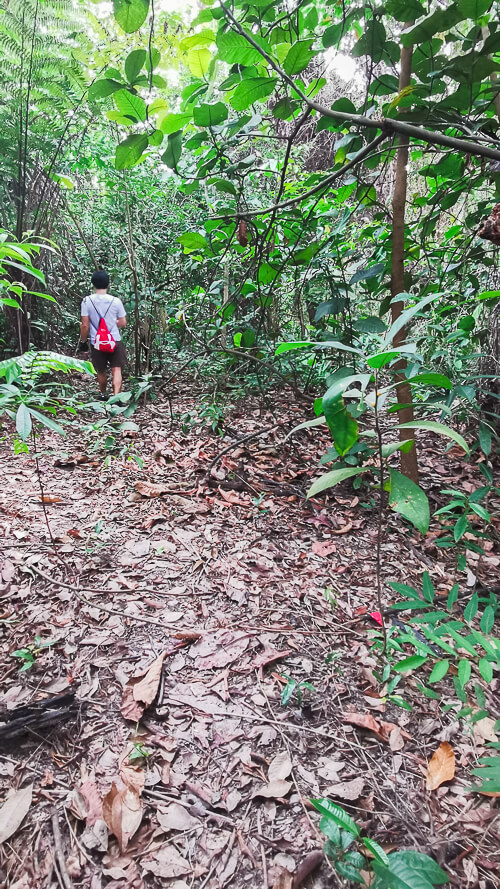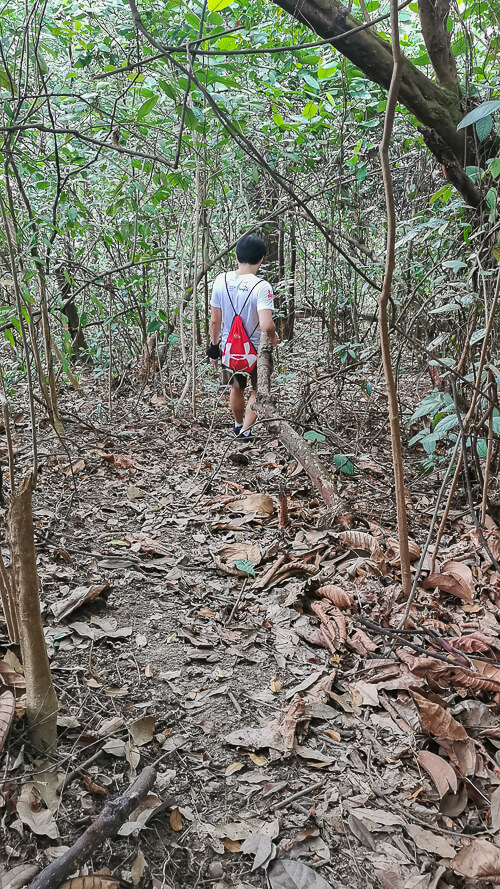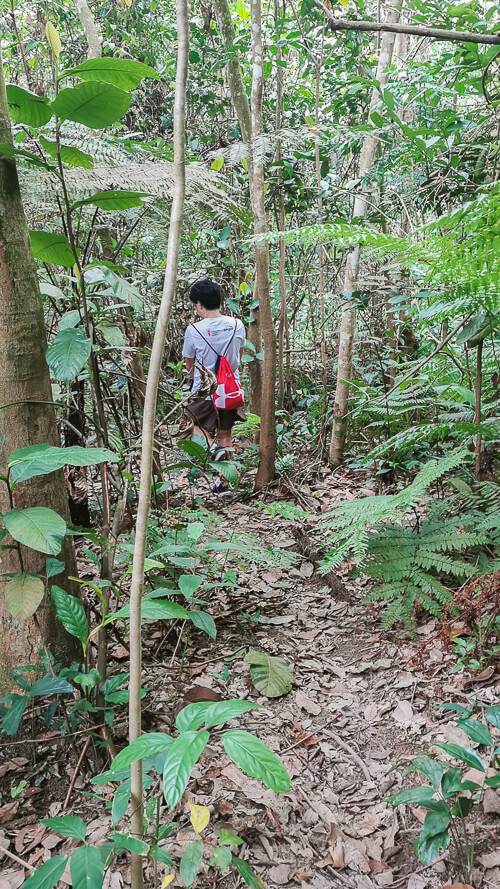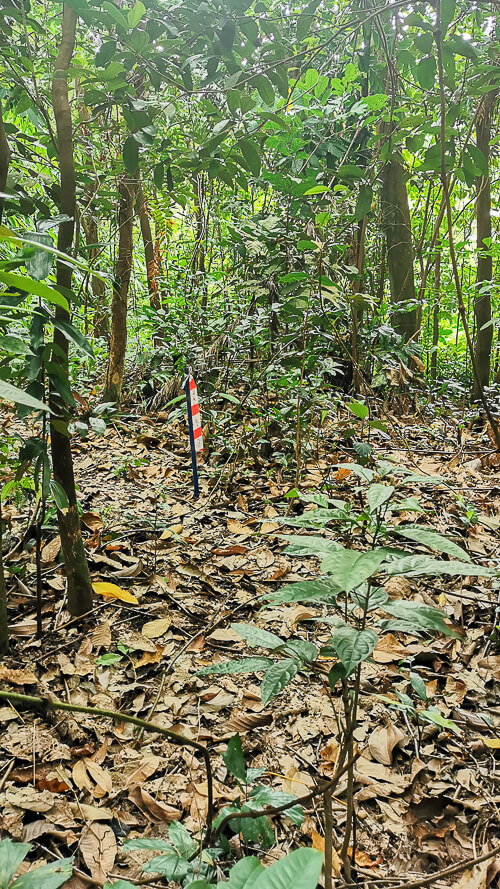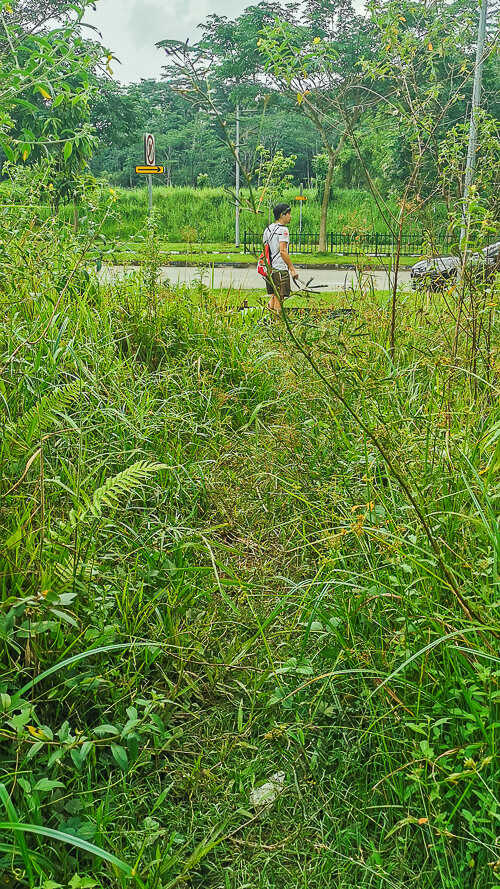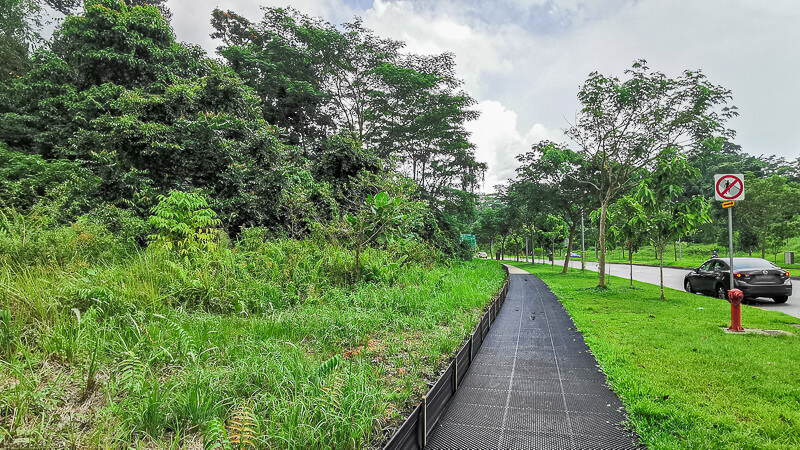 Conclusion
If this is your first time hiking in a forest without proper trails, you may find this hike difficult. But, if you're a seasoned hiker in rugged terrains, you'll find it quite easy. Personally, I've done the incredibly difficult Dover Forest East and Dover Forest West, and I find this Bukit Batok Hillside Park to be quite a stroll in the park.
I think the biggest challenge hiking at Bukit Batok Hillside Park would be the rain, because the rock steps would get wet and slippery, the steep slopes would get muddy and slippery, and the damaged boardwalk at Torii Gates would be difficult to tackle when it rains due to poor visibility. I'd recommend not to hike during or after a heavy rain.
Want to be the first to know whenever I post new articles and videos? Join my Telegram Channel and you'll get new post alerts sent directly to your phone.