Seminyak certainly has so much to offer. We spent 2 days exploring Seminyak and it was barely enough. Seminyak is located at north of Legian. And Legian is located at north of Kuta. If you stay at Kuta/Legian, it is technically possible to walk to Seminyak, the distance is approximately 4 to 7 km, depending on your actual starting point and destination. We hired a driver on the day we explored Seminyak, so it was easy to get around. We started our day with a brunch at Nook Bali (FB page & IG page).
I was having difficulties placing my order. How could I not? The menu at Nook Bali was so nicely designed, there were western food and Indonesian food. I checked into their IG and found that a lot of people ordered smoothie bowl. But I was hungry, so I decided to order a rice dish. Yup, I ordered Nasi Campur (mixed rice). And, ohh it was heaven!! Except green vegetable and eggplants that I gave my friends, I finished ALL the things on my plate! The satay, egg, tofu, long beans, meat, chili, fritters, tempe, and even the rice! IT WAS SO GOOD! This might be just my personal preference, but if you like nasi campur, you should give it a try at Nook.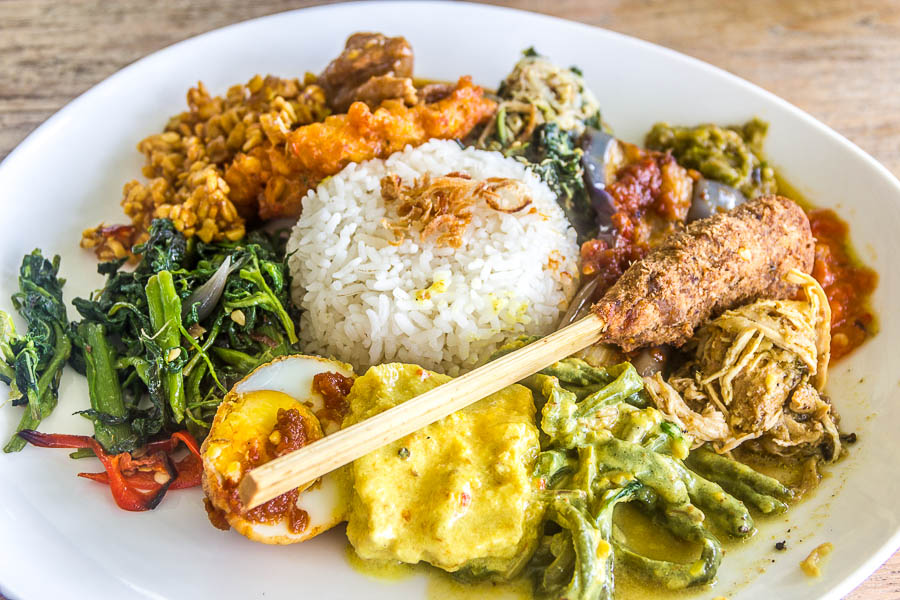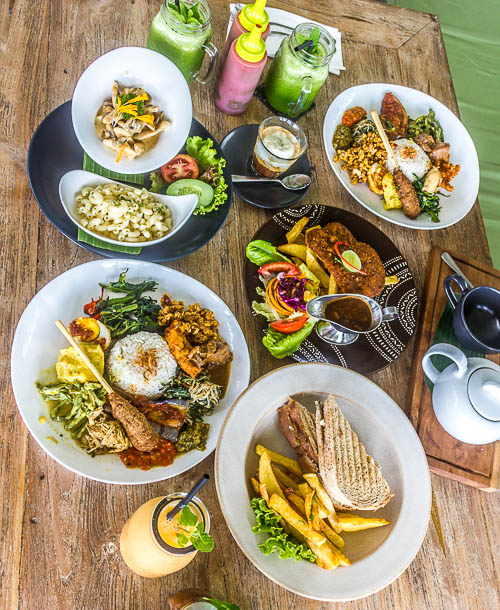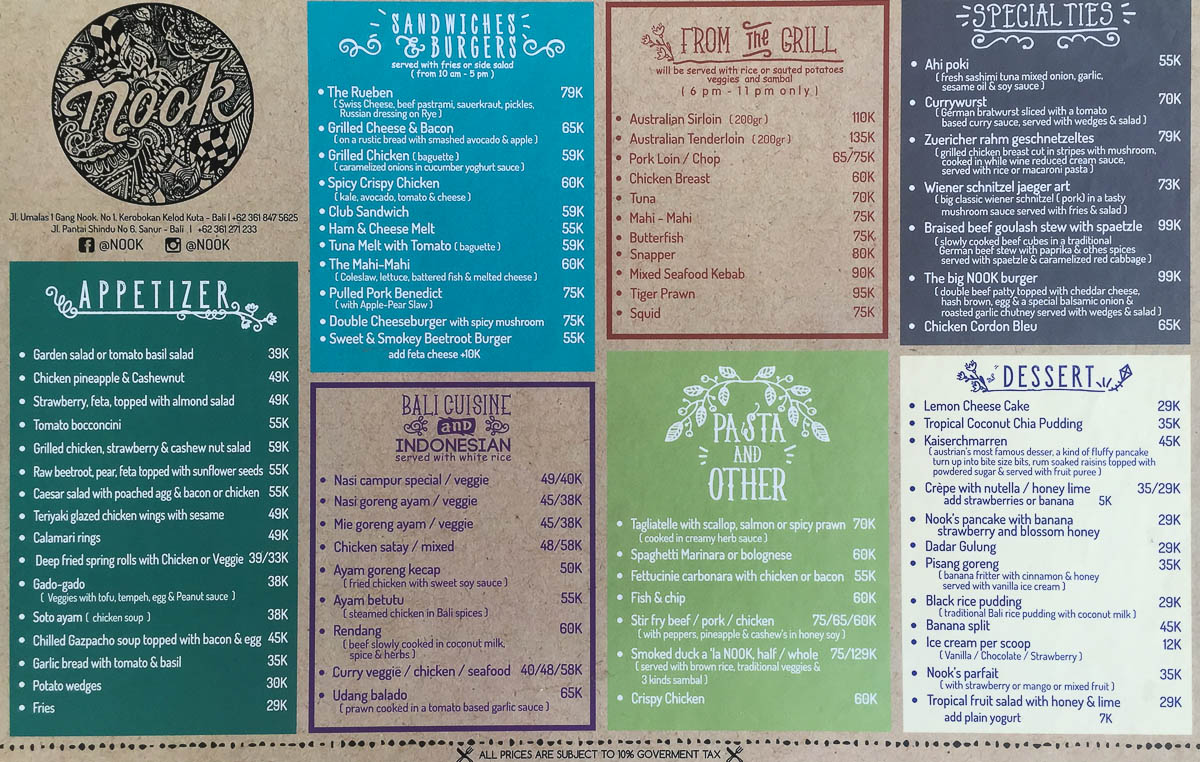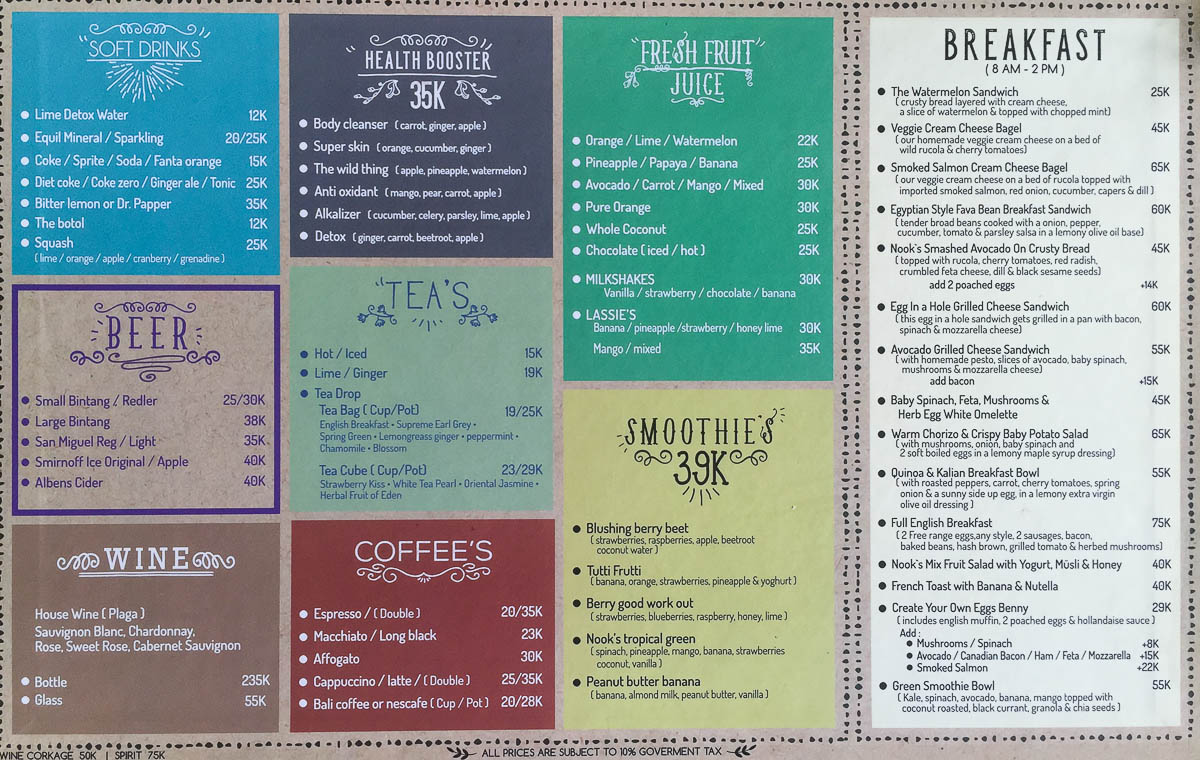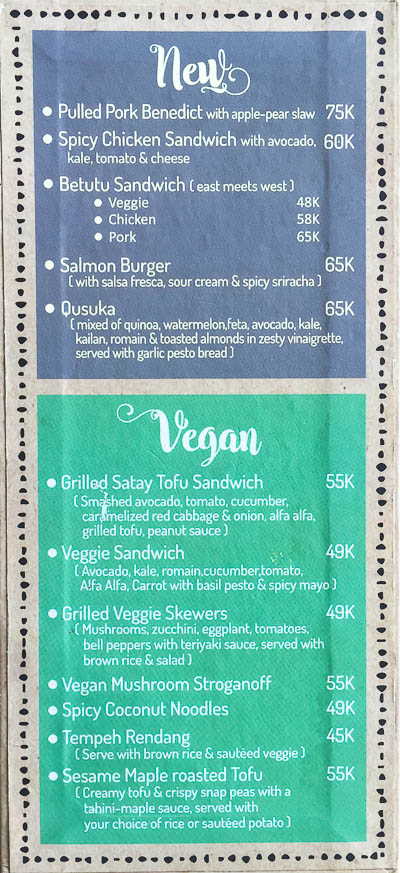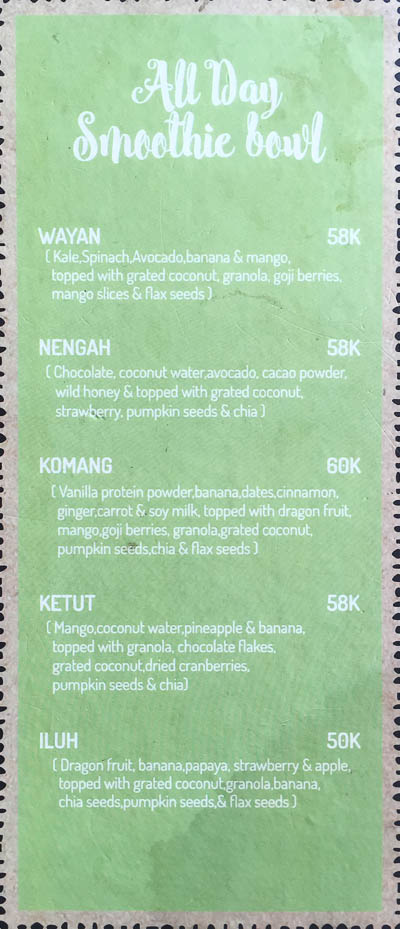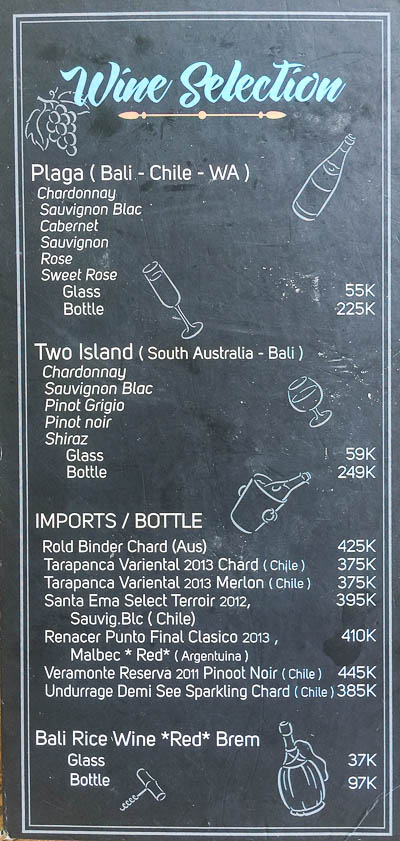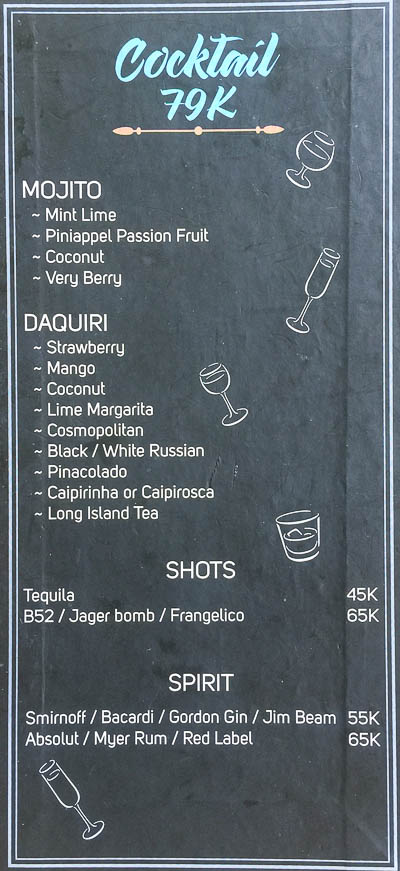 Nook Bali provides breakfast specials from 8am-2pm. They have vegan food as well. And free wifi is available. Other than food, they also sell flower seeds! On a side note, the scenery is really worth the journey. The cafe is surrounded by the green field, however, the crops were not yet grown when we went there, nevertheless, the view was still great. I think Nook will always be on my list when I return to Bali. I'm hoping to try other menus!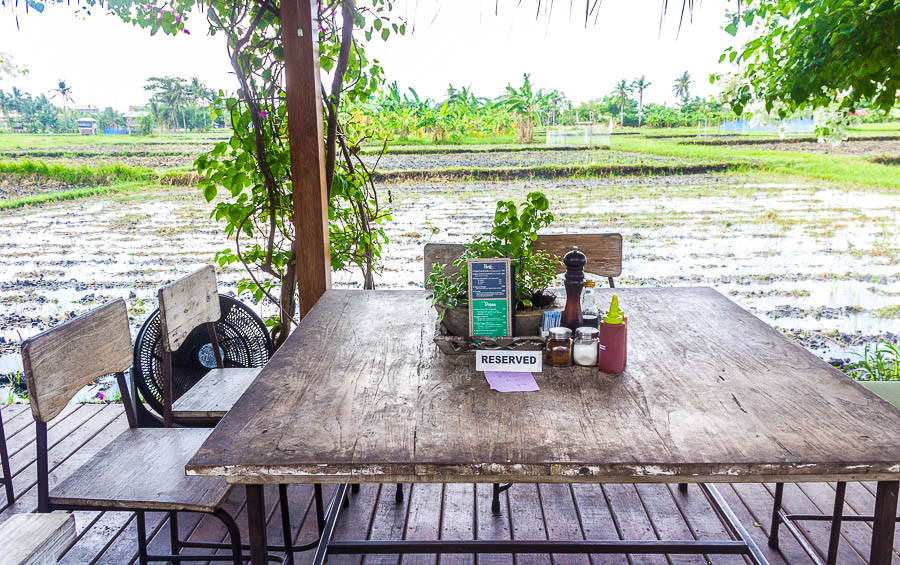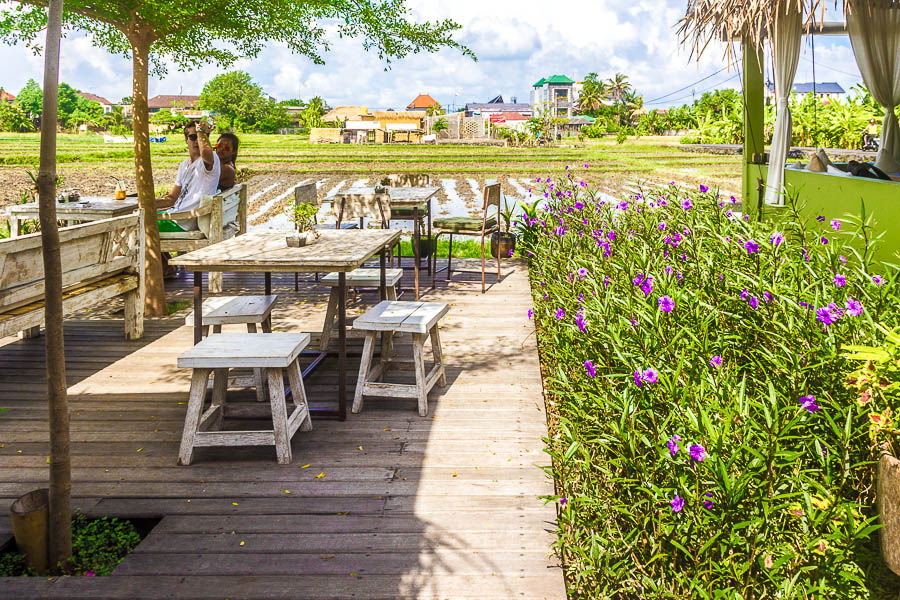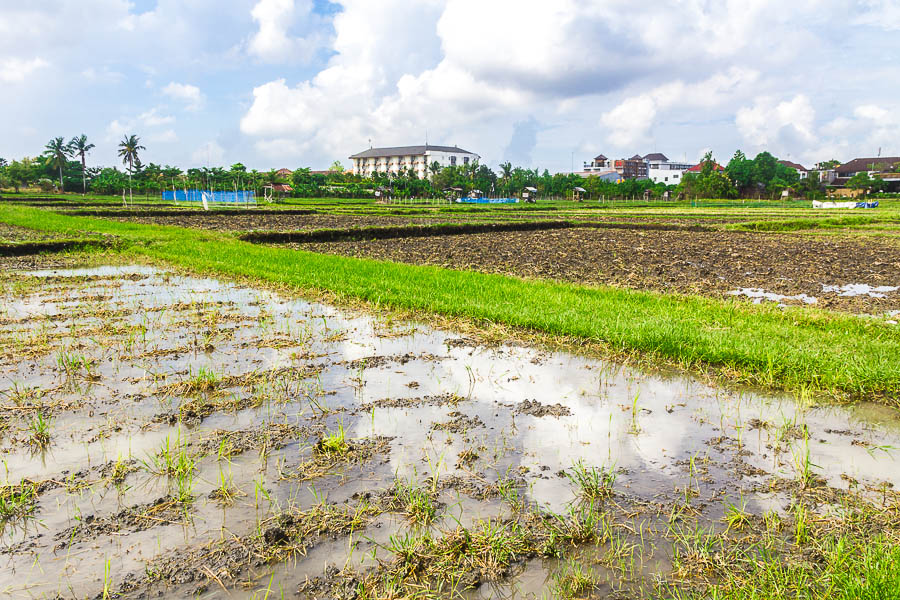 Done with brunch, we explored Seminyak on foot. Our driver dropped us at Seminyak Village, and we walked east, along Jalan Kayu Aya. We stumbled upon Earth Cafe & Market on our way, and stopped for a drink. The drink menu is pretty extensive, from workout, smoothies, antioxidants, boosters, tonics, lassies, and many more. They also serve vegetarian organic food, some are gluten free; the menu can be found from website or here. If you wish to refill your water bottle, you can do so here, at a small fee (Rp 15k).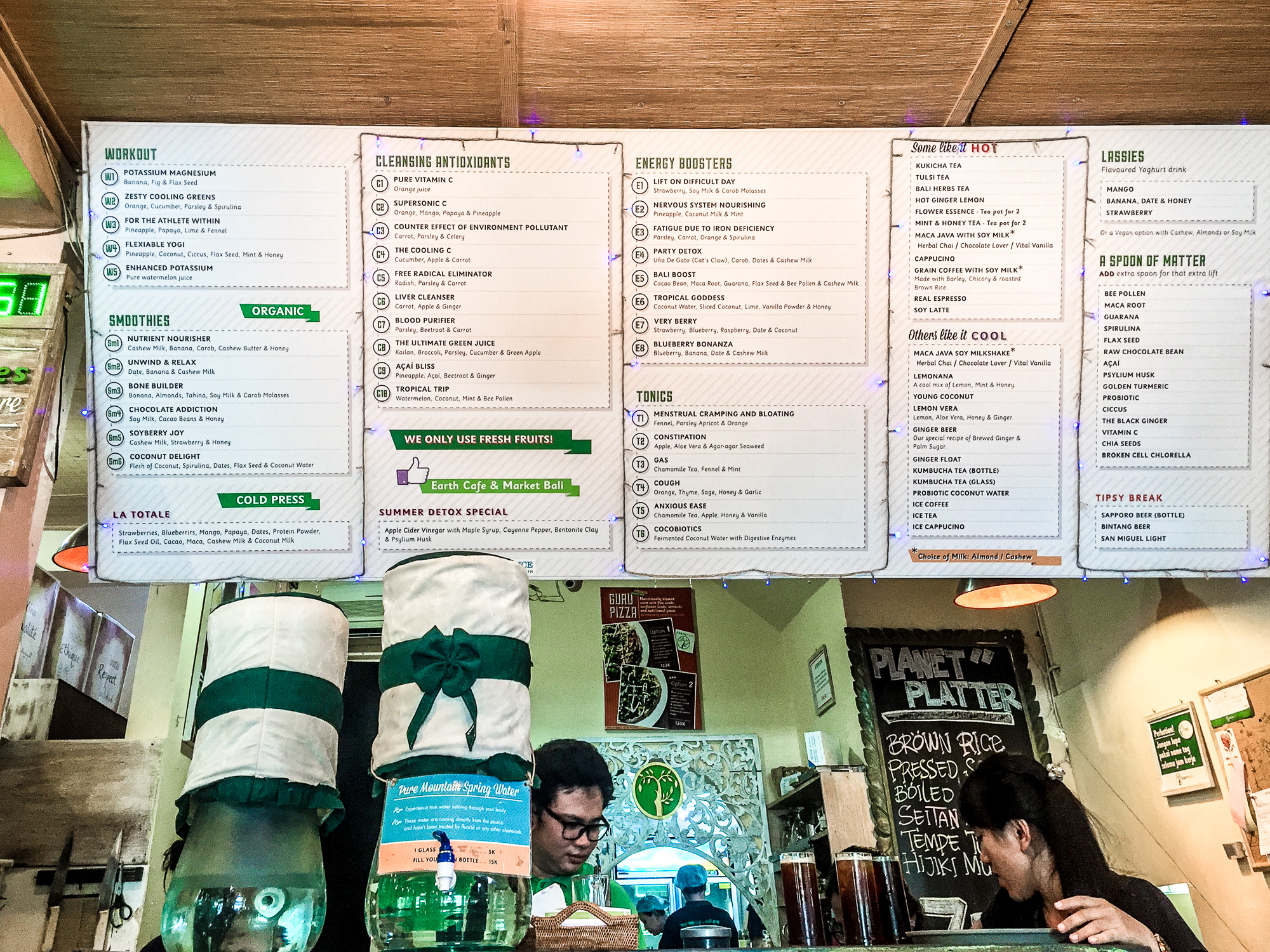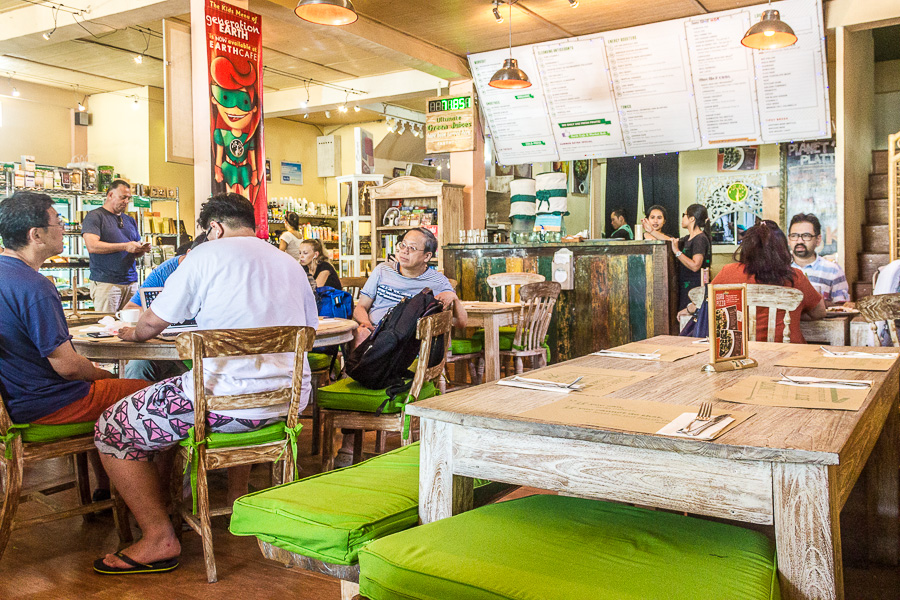 If you drink-in, the juice comes in a glass, with bamboo straw, which is pretty awesome. On the table, the paper covers are printed with inspiring quotes and their IG account username. Beside the cafe, it is a store selling organic products. If you are in Seminyak, it's worth to drop by this place!