Jimbaran is the area at the south of Bali's Ngurah Rai Airport. The westernmost part of Jimbaran is Jimbaran Beach, which is a pretty long coast line forming the shape of a flipped "C", thus it's often referred as Jimbaran bay. Dinner at Jimbaran beach is a good experience for first-timer, however, the price is not quite in the budget traveler's range.
There are a few clusters of seafood restaurants at Jimbaran beach. The one that we visited is located in the southern part of Jimbaran Beach, called "Jalan Four Seasons, Pantai Muaya."
Other clusters are: "Jalan Pemelisan Agung" at central part of the beach, "Jalan Pantai Kedonganan" at the northern part of the beach, and "Kelan Beach" at the north of Jalan Pantai Kedonganan. If you are unsure on which restaurant to go, Tripadvisor has pretty exhaustive list of top restaurants in Jimbaran.
Every cluster has plenty of restaurants for you to choose from. At Pantai Muaya, we chose Menega Cafe. Following our driver's recommendation, we went there early, before sunset, to avoid the crowd. We didn't have any prior reservation, therefore the first thing we did upon arrival was to find the manager and told him we need a table for 6 pax. The manager then wrote down our name and told us to wait for a while.
The staffs were still setting up the tables when we arrived. We waited for a while before eventually being given an outdoor table. Once we got a table, some of us went to the front of Menega Cafe to choose the seafood and place an order. We told the staff our name, so that they know which table to send the food to.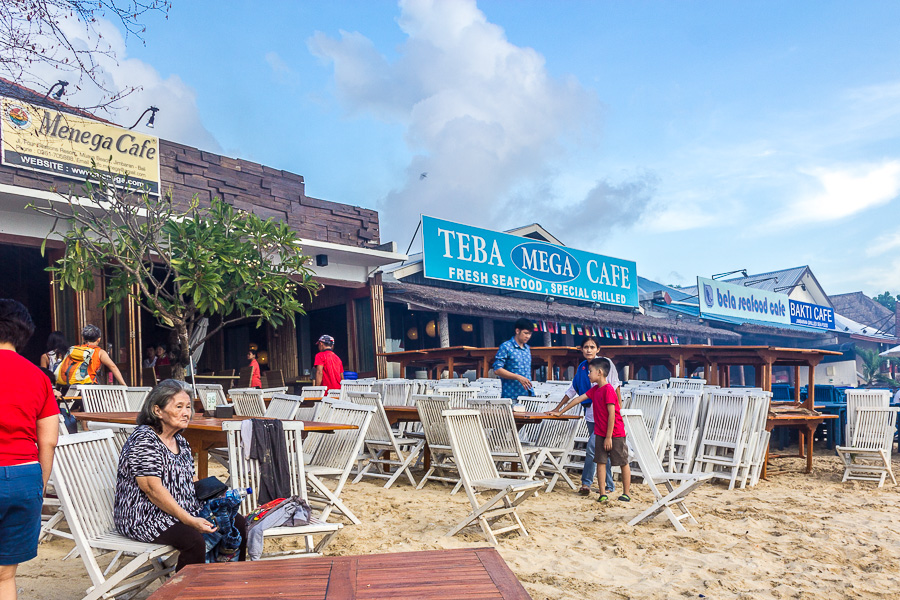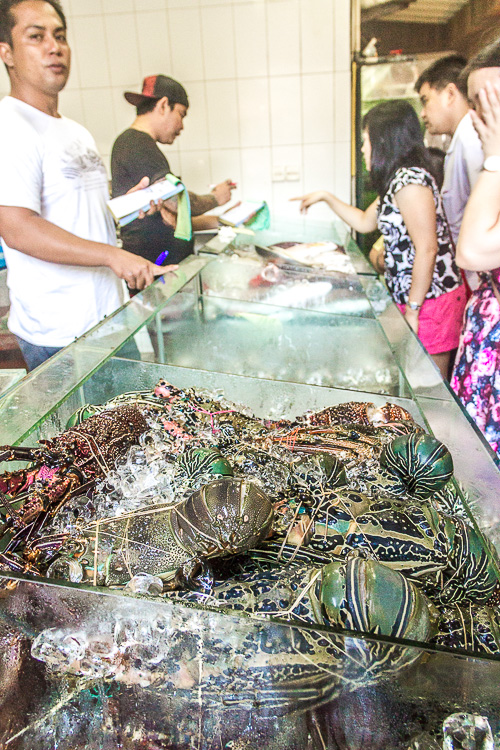 The cooking took some time. If you got hungry from waiting, or just wanted to try street food, I recommend you to buy the grilled corn from one of the pushcarts at the beach. The corn was so good. It was spicy and tasty. After I finished eating the corn, I returned the corn cob to the seller, because I couldn't find any rubbish bin. And the seller accepted it with smile. There was no sunset for us on that day, it was cloudy!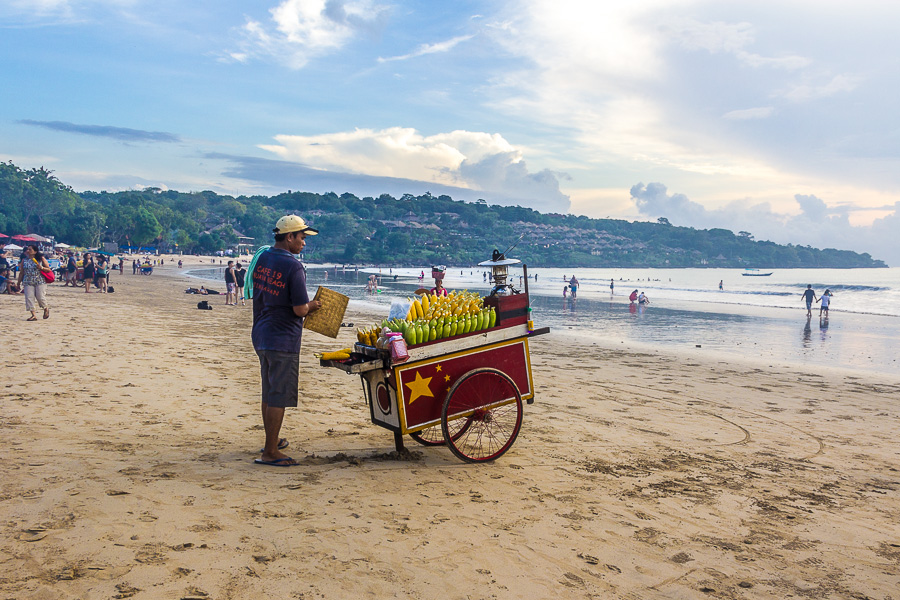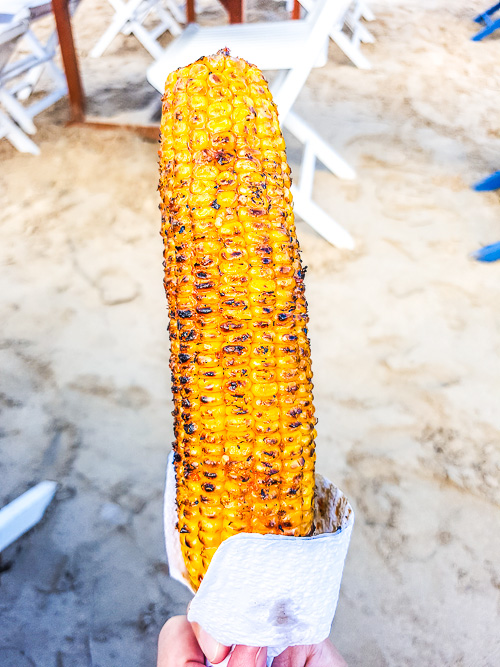 Menega Cafe is a very busy restaurant compared to others in the same cluster. It got to full house quite early. Eventually, our food came. A basket of rice with four dishes: grilled prawn, grilled fish, calamari and kangkung. The total bill came to around Rp 600k, it's not cheap but also not so expensive. It deserves a try.