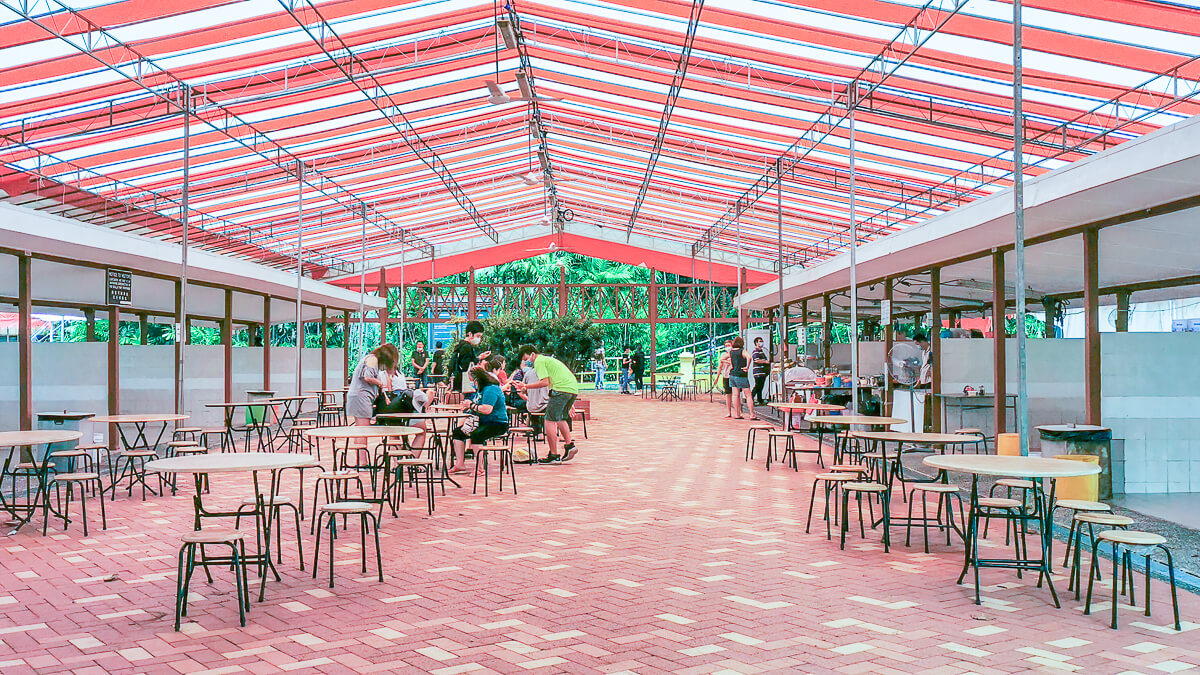 Kusu Island Pilgrimage is an annual event that is held during the ninth month of the Lunar calendar. In 2020, the event starts from 17 October 2020 and ends on 14 November 2020.
I've never taken part in the Pilgrimage before and I really wanted to experience it at least once in my life. So, hubby and I decided to attend the Pilgrimage on the first weekend.
If you have also never taken part in the Pilgrimage and you wish to do so this year, I hope this article can be helpful for you.
PS: If you're looking for ideas on what to do on Kusu Island during normal times (not Pilgrimage season), check out my Kusu Island guide.
PPS: Watch my visit to Kusu Island Pilgrimage 2020 on YouTube.
Before you go: Reserve a timeslot online
In the past, Kusu Island is extremely crowded during the Pilgrimage season. This year, to prevent overcrowding and to maintain safe distancing, only 500 people are allowed to visit the island each day, and everyone has to reserve a time slot online.
Weekend slots are very popular and run out quickly, so if you want to visit on weekends, book your slot early!
During registration, you need to choose the ferry timing that you want. Ferry departs every hour, from 7am to 7pm. Ferry departs on time, I recommend that you arrive at the pier 30 minutes before the scheduled departure.
You can register for up to 5 people. After registration, you will receive the confirmation email, which you need to show to the crew on the day of your departure. Printing out of confirmation email is NOT required.
The detailed instruction by SLA can be found here.
Do note that these Pilgrimage ferries will be bringing you to Kusu Island ONLY. It will not stop at St John's or Sisters Islands. Similarly, ferries that goes to St John's and Sisters Islands WILL NOT stop at Kusu.
After the Pilgrimage season is over, from 15 November 2020 onwards, normal ferries will be allowed to stop at Kusu again, and island hopping activities can resume 🙂
Before you go to Kusu Island, ensure that your phone's data roaming is turned off to avoid roaming charges, because the phone network at the island is not too good. Many times, my phone thought I was in Indonesia.
What to bring to Kusu Island Pilgrimage
Cash (about $50 per person) to pay for the ferry ticket, to purchase praying sets in Kusu Island, to buyfood and drinks at Kusu Island hawker center, and for the optional cash donation.
Sunscreen
Mosquito repellant
Optional things to bring:
Food. You can buy food at the hawker center but the choices are quite limited. I didn't see halal or vegetarian food. If you have special dietary requirement, it's best to bring your own food.
Drink. Drinks are sold at the hawker center as well.
Umbrella. There are temporary shelters being set up that connect the jetty and the Chinese temple. However, there's no shelter to Kusu Kramats.
On the day: Buy ticket at Marina South Pier
On the day of your scheduled visit, make your way to Marina South Pier. If you're using public transport, the easiest way is to ride the MRT to Marina south Pier and take the Exit B.
If you're driving, you can park your car at MBCC (Marina Bay Cruise Center), then take the shuttle bus to Marina South Pier.
At Marina South Pier, look for "Kusu Pilgrimage" counter. There, show them your confirmation email and pay for the ferry ticket.
If you need food or water, there are stalls selling food, snacks and drinks. For us, we planned to eat at the island, so we didn't stock our supplies.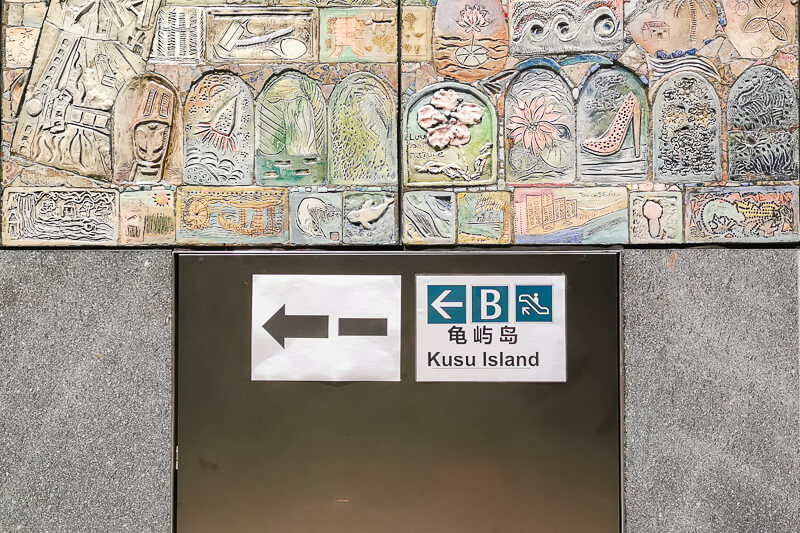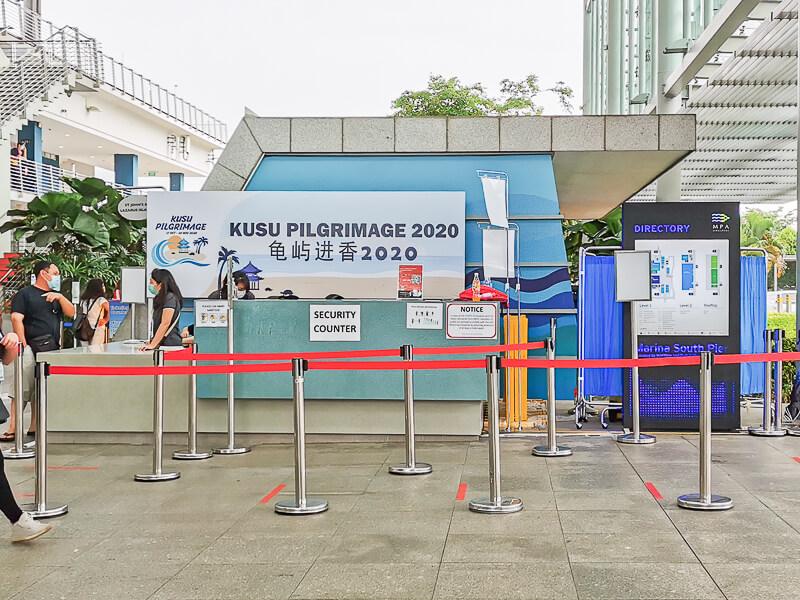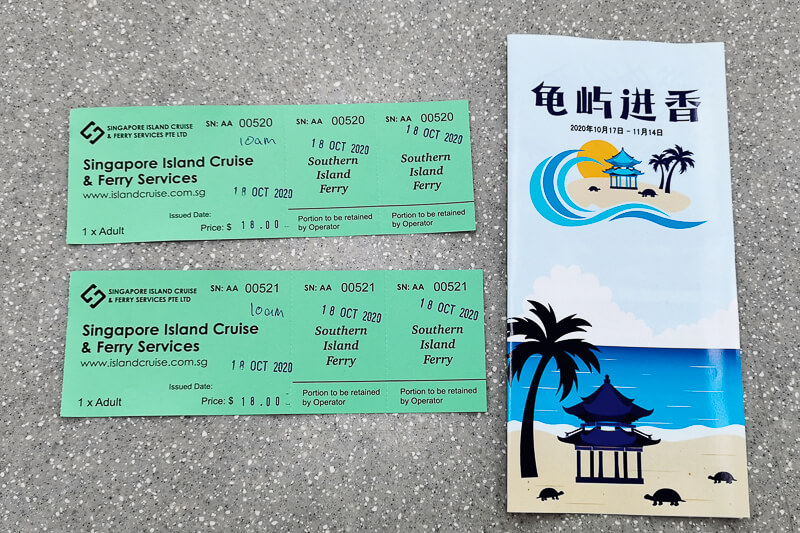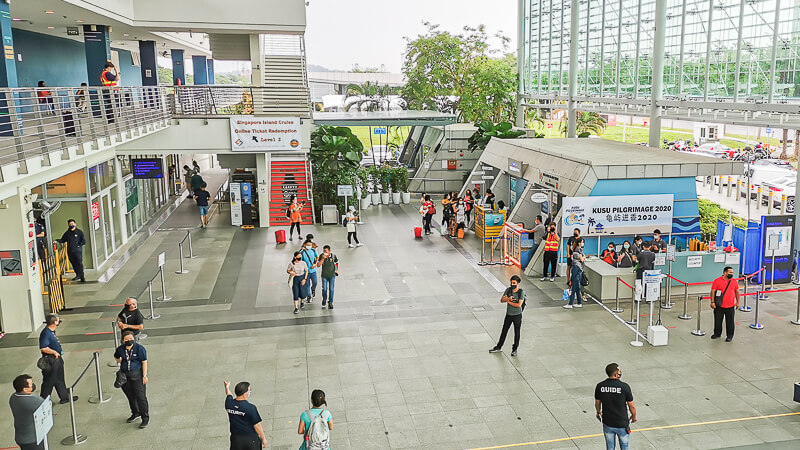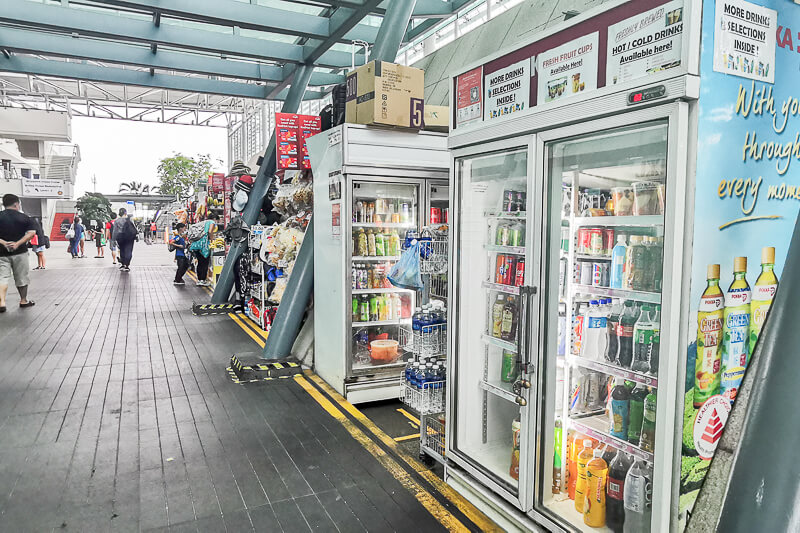 Board the designated ferry to Kusu Island
The boarding gate for Pilgrimage ferry is different from the usual boarding gate for island hopping ferry. The signage for this Pilgrimage ferry is pretty clear. There are also plenty of staffs who'd politely direct people to the correct gate.
We had to scan the Safe Entry and get our temperature taken before being allowed to the boarding gate.
Our ferry, which was scheduled to depart at 10am, left the pier at about 10.05am. The journey took about 25 mins and we arrived at Kusu Island at 10.30am.
It was a rainy morning when we visited. Fortunately there were sheltered walkways from the jetty to the Chinese temple.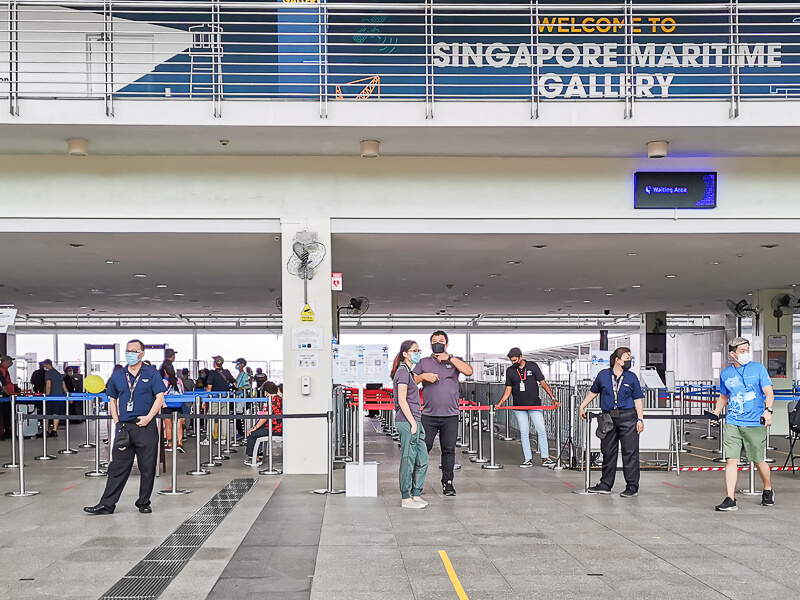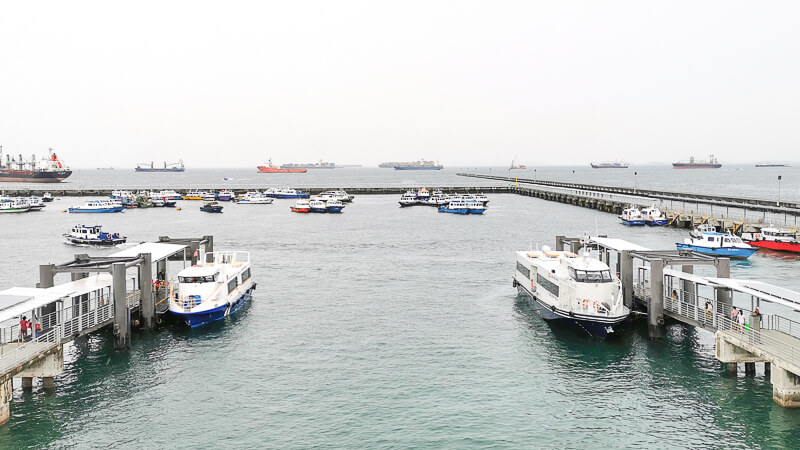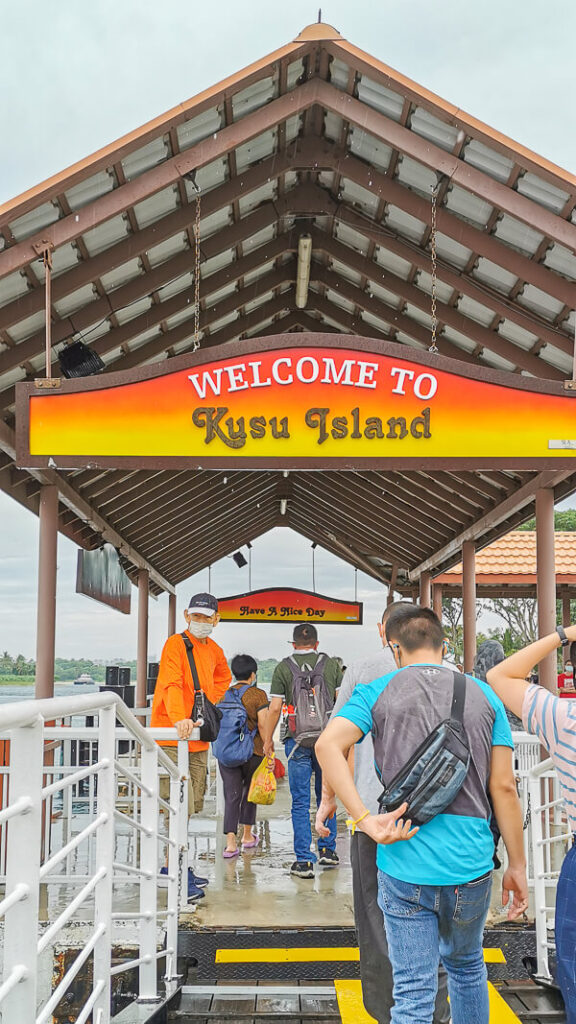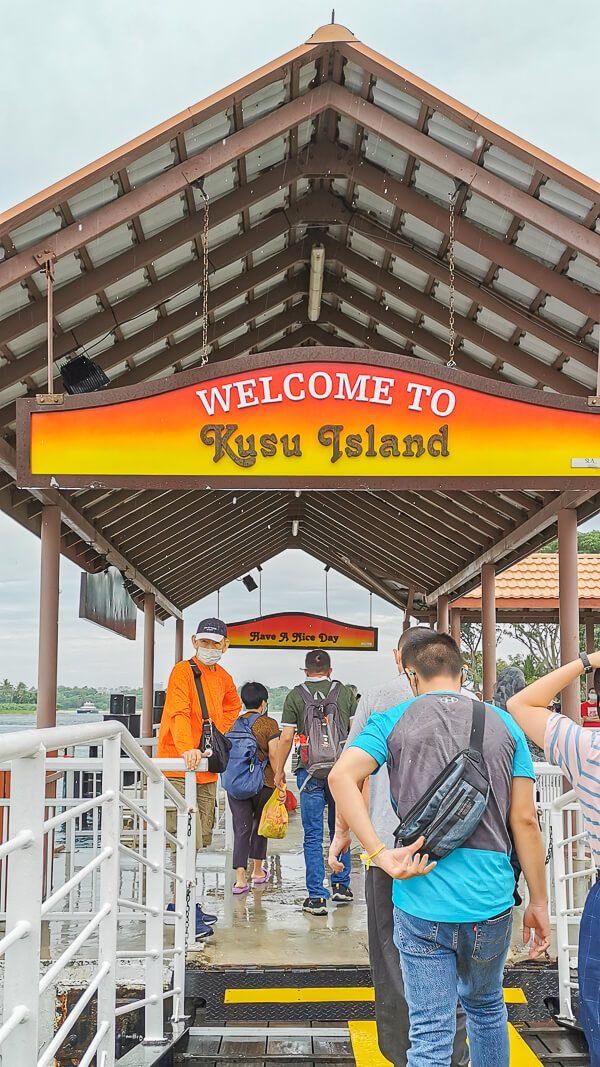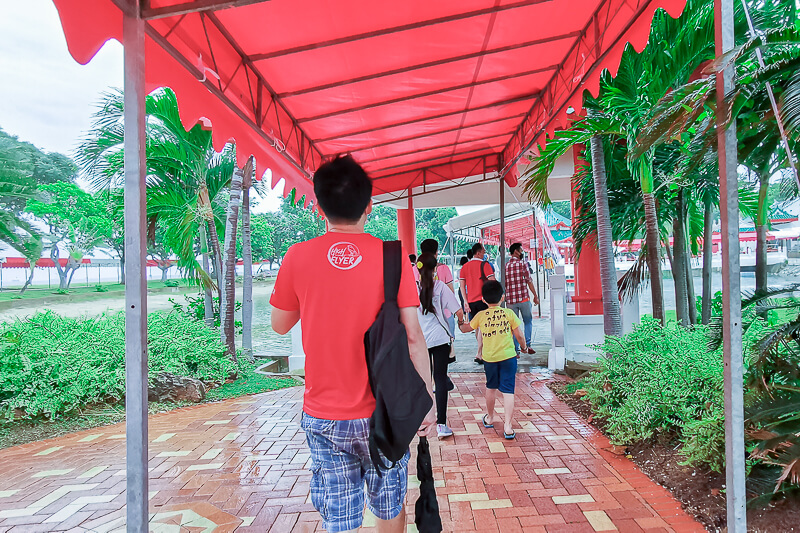 Praying at Da Bo Gong (Tua Pek Kong)
Our first destination for the Pilgrimage was the Da Bo Gong, or Tua Pek Kong in Hokkien dialect. A praying set, which costs $3, consists of joss sticks, joss papers and snacks offerings.
As someone who's not familiar with praying sequence, I was relieved when I saw that the praying sequence is properly demarcated at the altar. Most of the stations require 3 number of joss sticks, except the final one (the tortoise statue) which requires only 1 joss stick.
The snacks offering must be placed on a plate and offered at the main altar. Meanwhile, the joss papers must be given to a staff in charge of burning joss papers.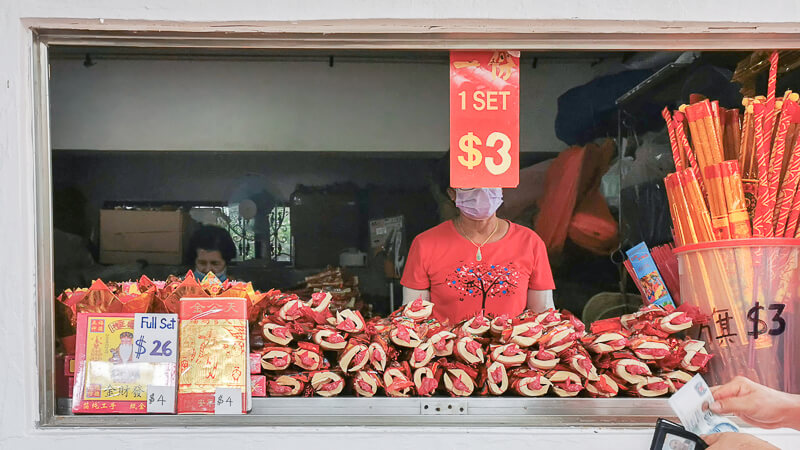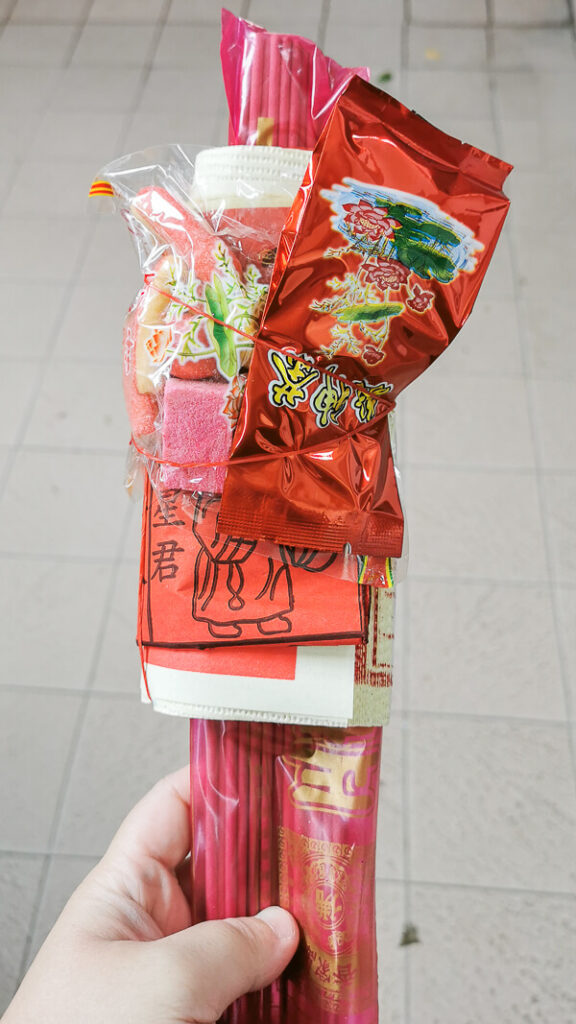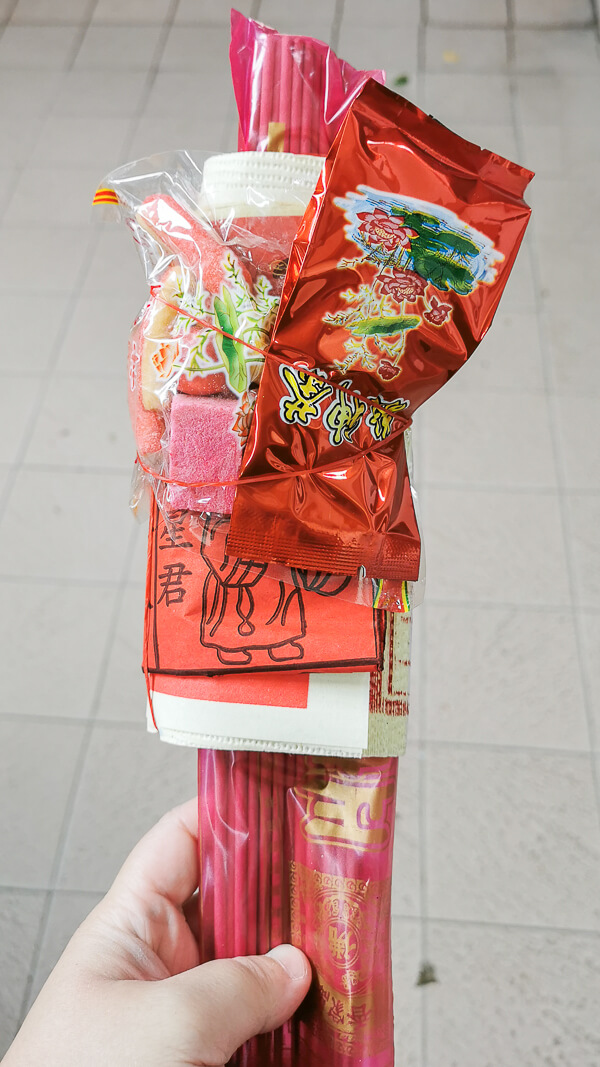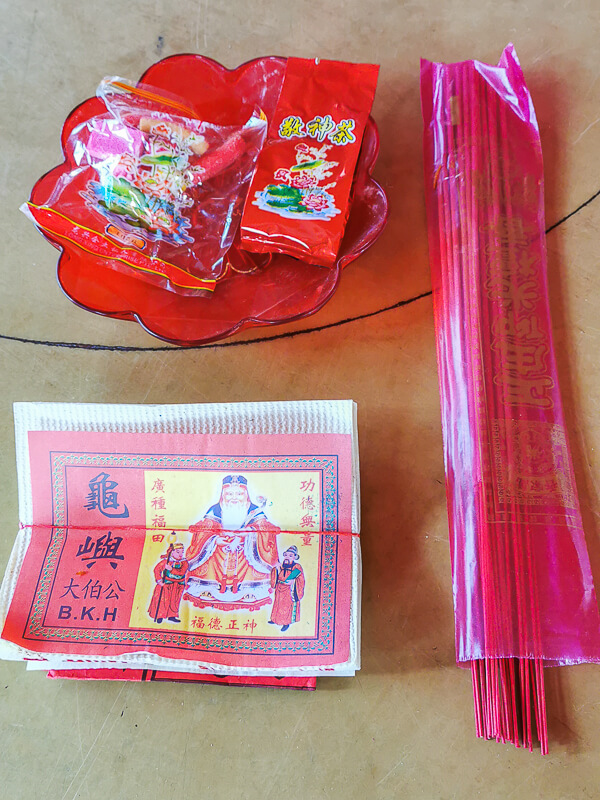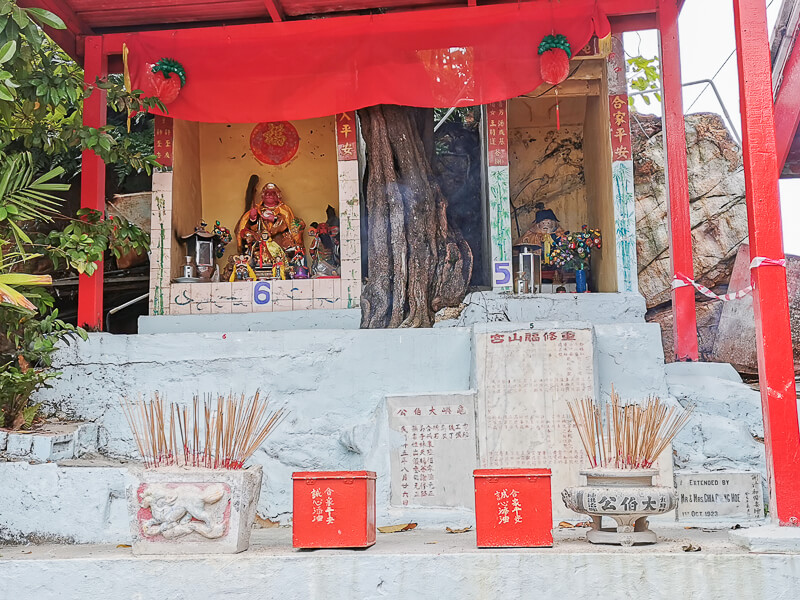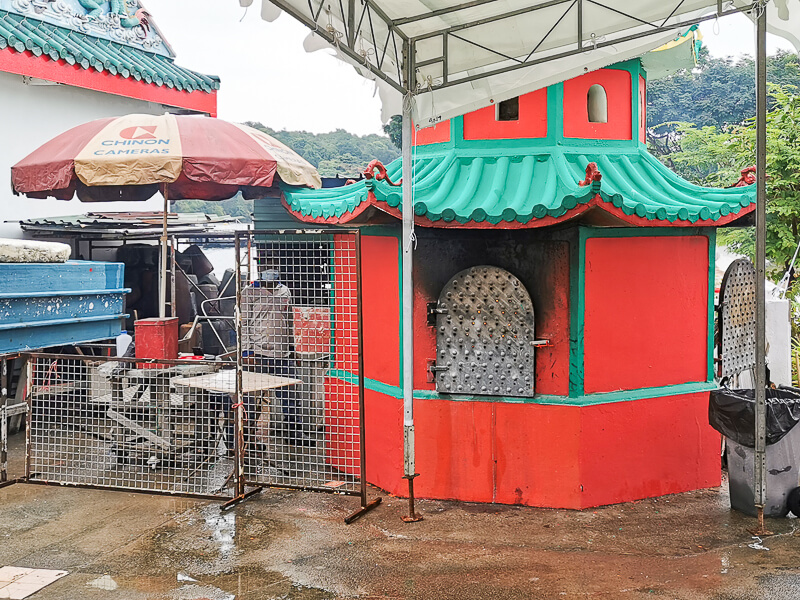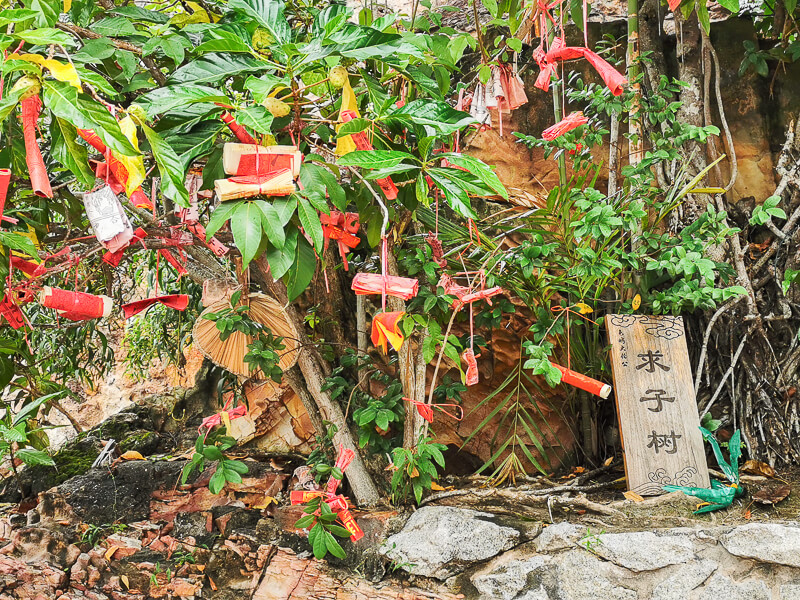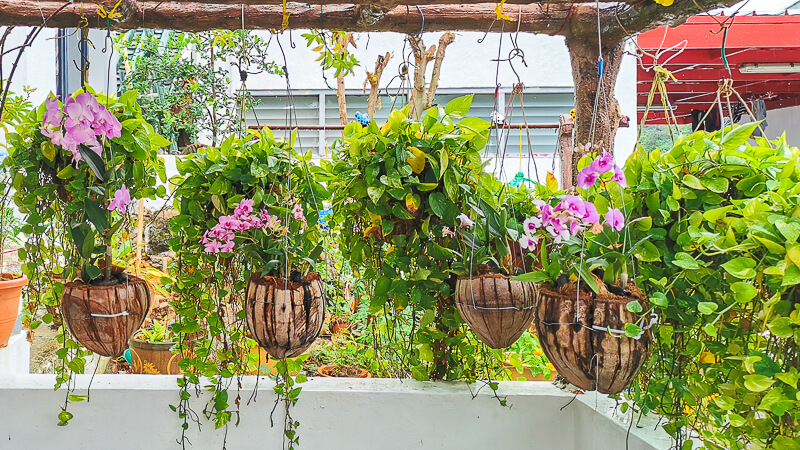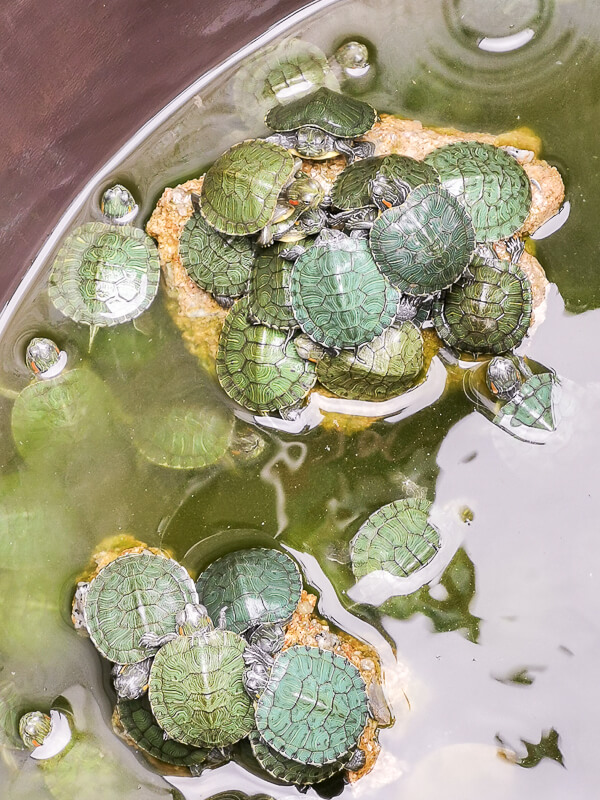 Eat at Hawker Center
After praying at Tua Pek Kong, I started to feel hungry. Since the Hawker Center is just beside the temple, we decided to go for our early lunch.
Compared to the photos I saw on the internet, the hawker center looks quite deserted this year. There were only 3 stalls: Fried Kway Teow, Laksa and Drink stall.
We ordered one from each stall because I have FOMO. We had a large char kway teow ($4.50), a small laksa ($4) with fried fish cake ($2), and a coconut ($3.80).
The verdict? Forget laksa and fish cake, the winner is clearly Char Kway Teow. The coconut juice is not chilled, so they added ice in the coconut water. The coconut flesh is thick yet hard. The coconut juice is a good respite from the hot weather.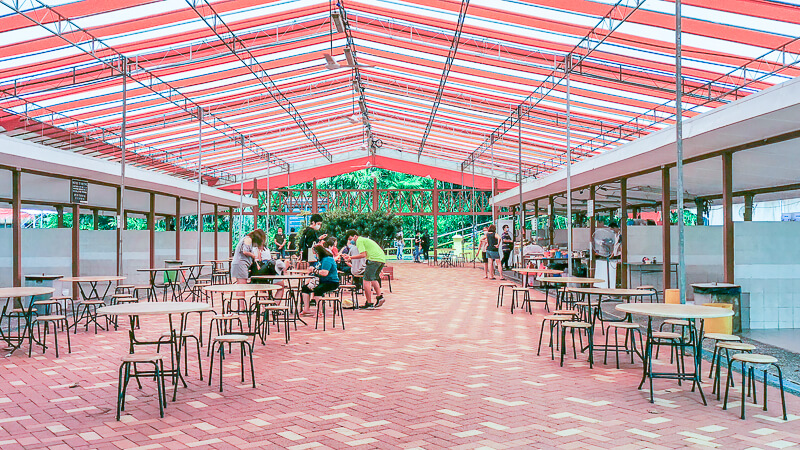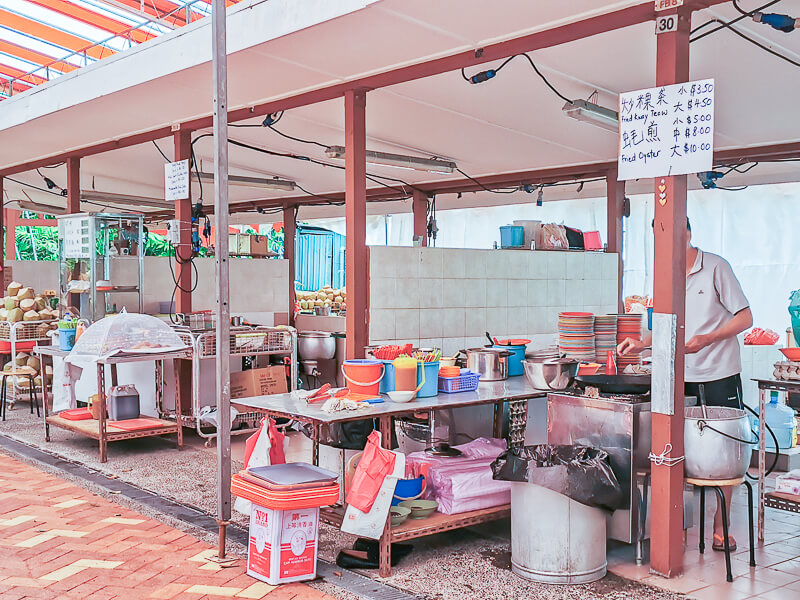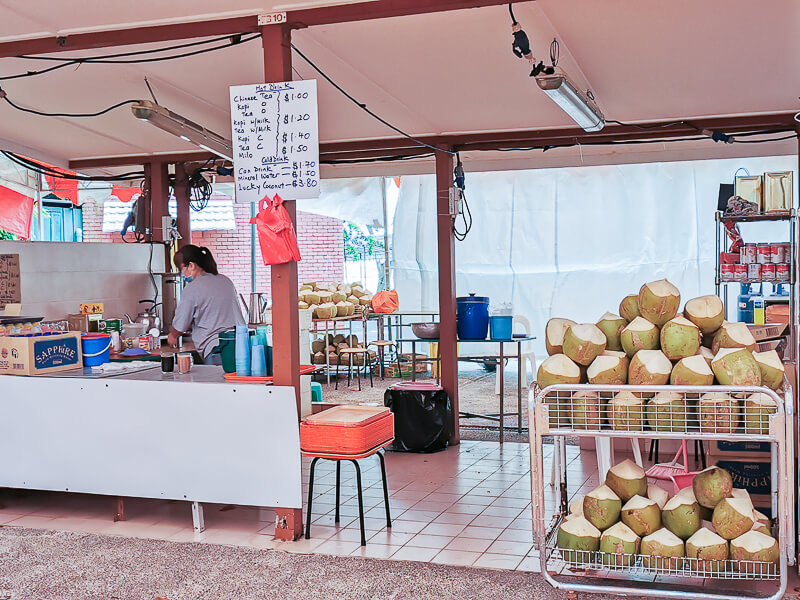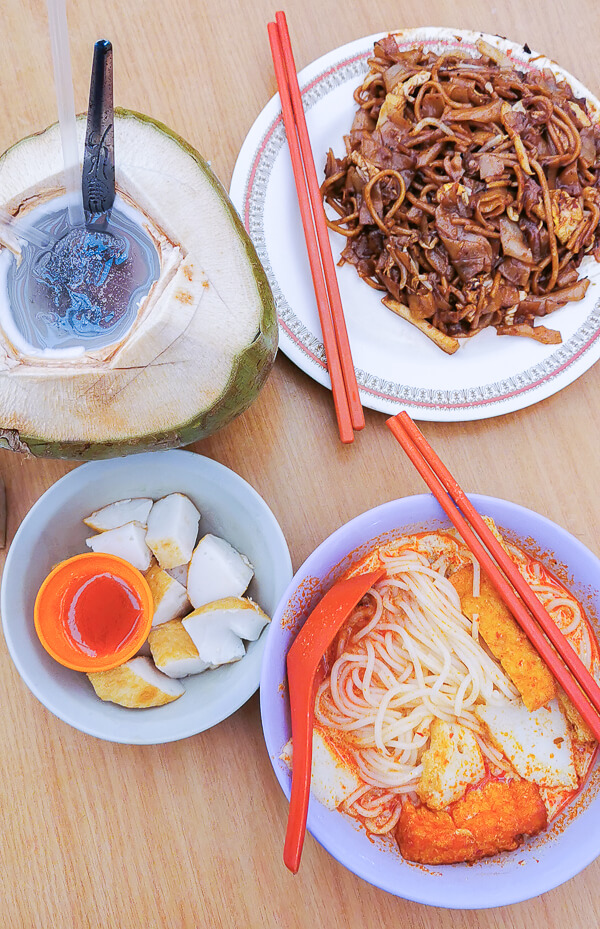 Praying at Kusu Kramats
After satisfying our tummy, we went to the foot of Kusu Kramats' staircase. There was a staff who told us to wait for a while because there were quite many people at the shrine.
After waiting for a couple of minutes, we were then allowed to climb up the 152 steps to Kusu Kramats.
There, we purchased a praying set again for $3. It consists of candles, joss sticks and joss papers. Similar to Da Bo Gong, we prayed according to the demarcated sequence. The sequence got confusing for me at number 3 and 4, but fortunately there were several guides who directed me where to go next.
After all of the joss sticks are done, the final step was burning the joss papers. Here, we got to burn the papers ourselves.
Before we left the shrine, a staff showed us a container full of small folded papers. "4D number, it's your luck, take one," he told us. So hubby grab a paper and purchased a 4D that day.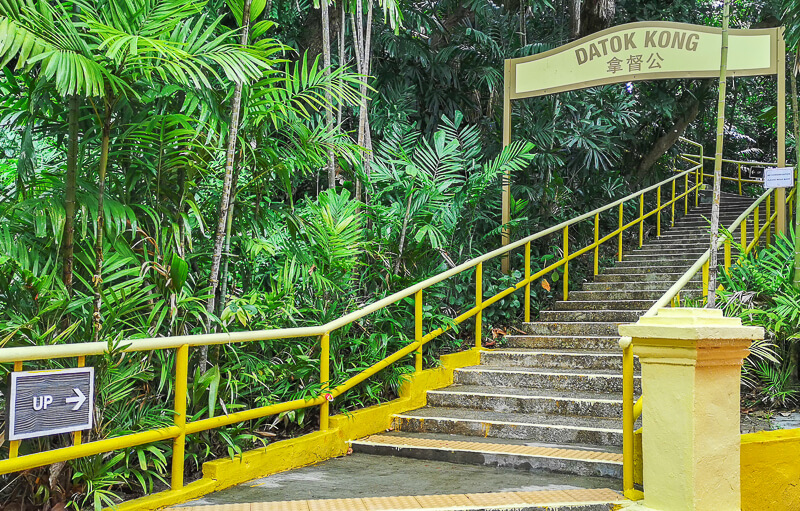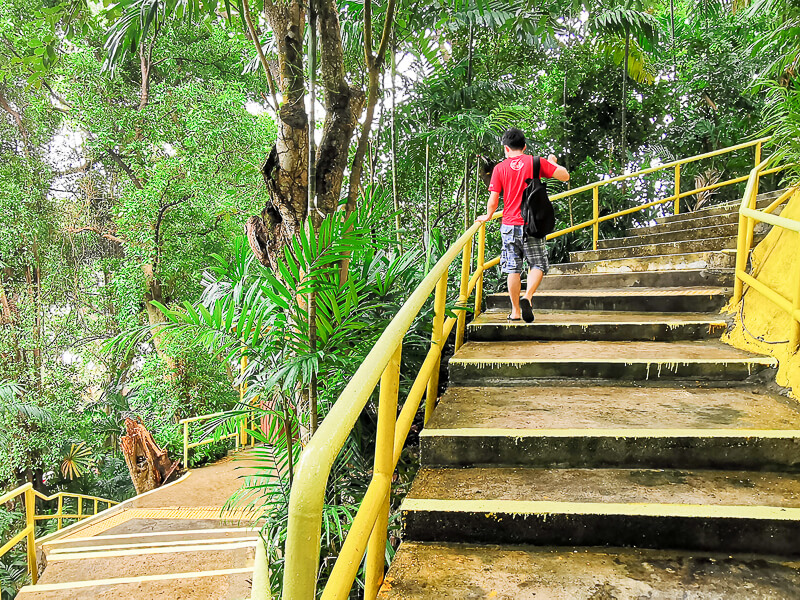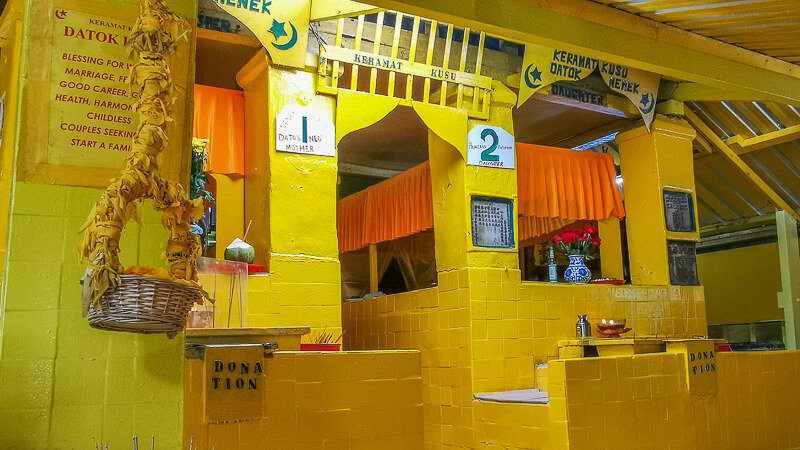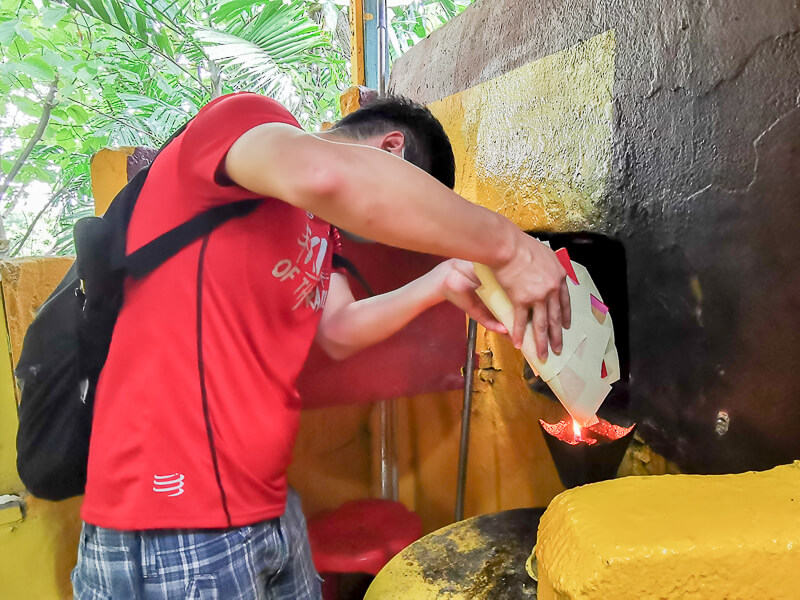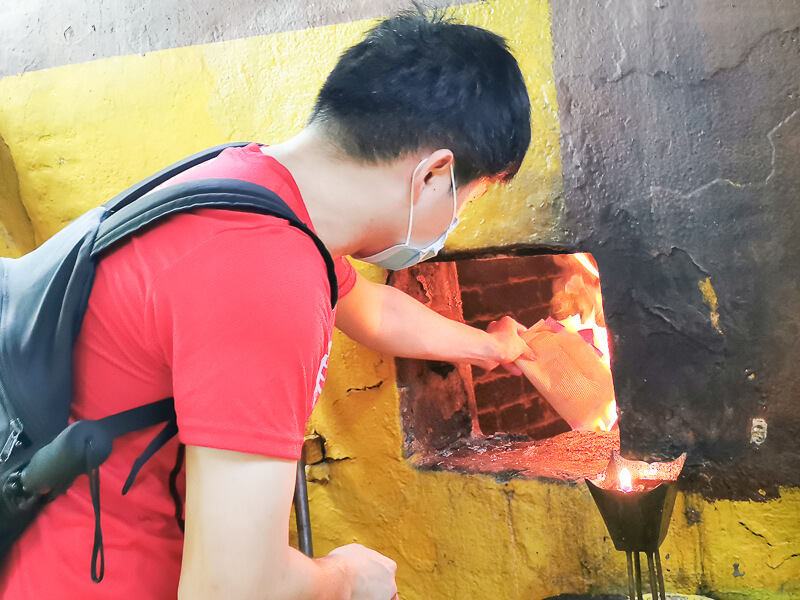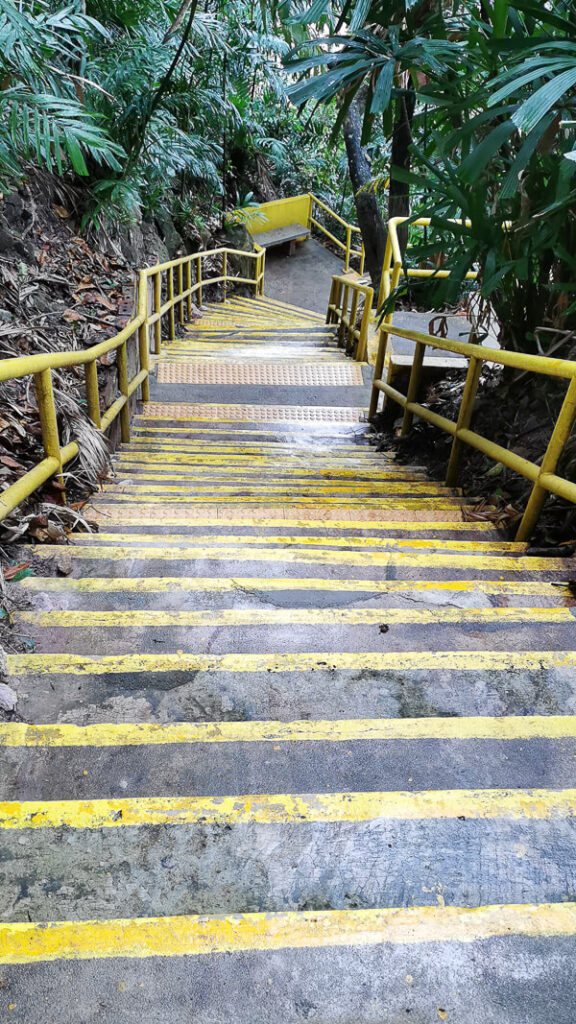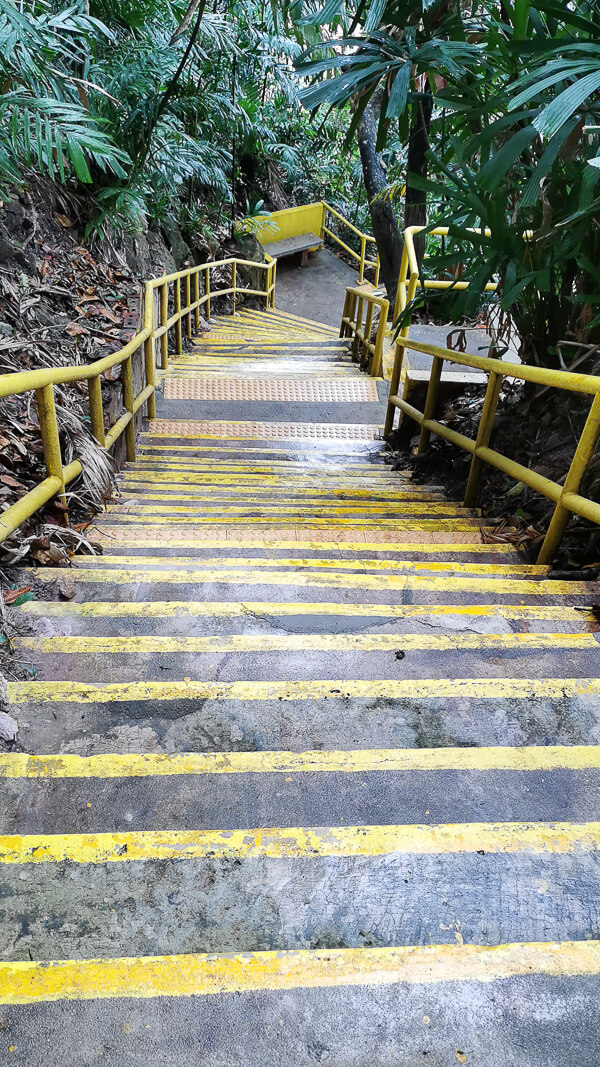 Explore Kusu Island
Done with praying, it was time to explore the island. Even though we've both been there a couple of times before, it's still a nice feeling to watch the waves, soak in the scenery and admire the tortoises.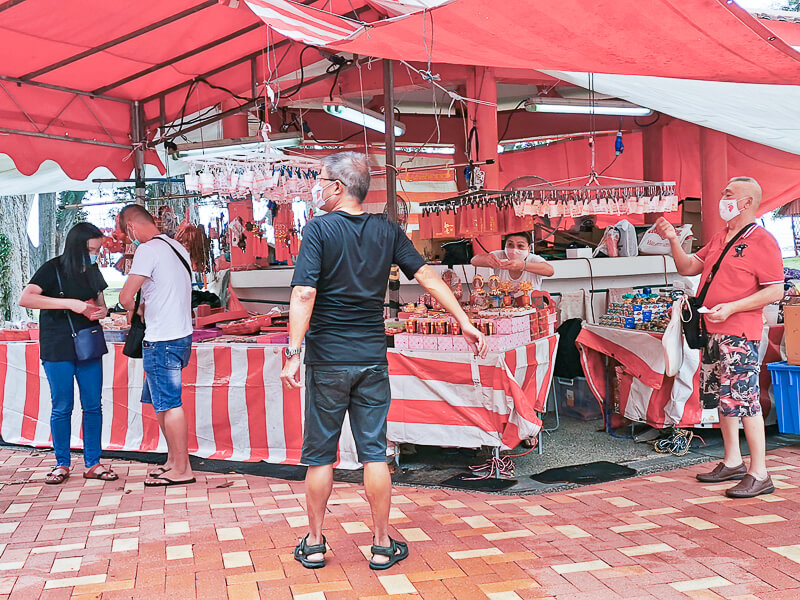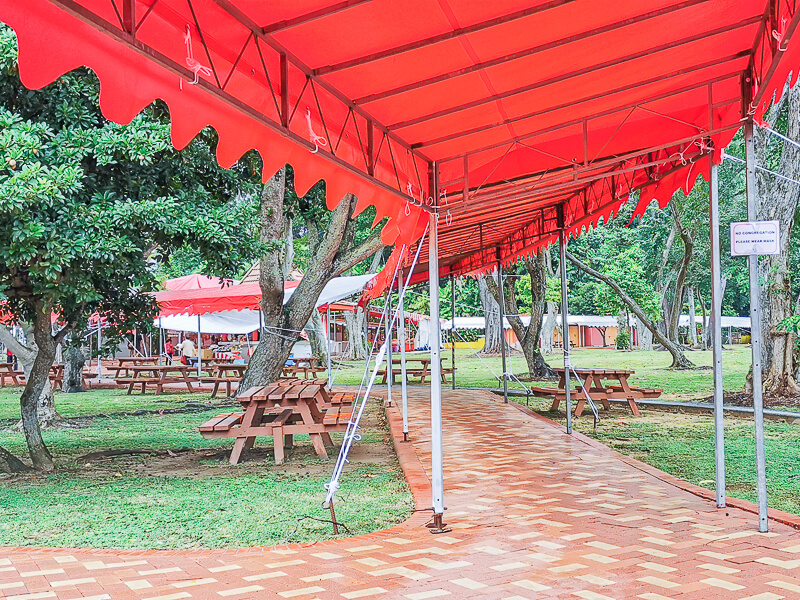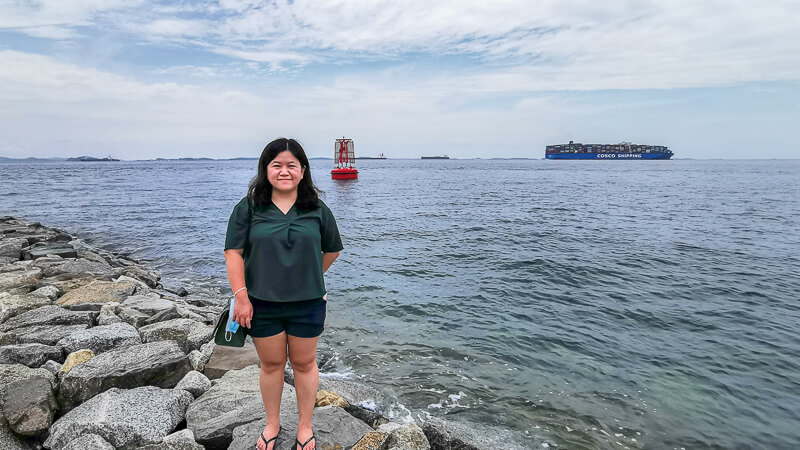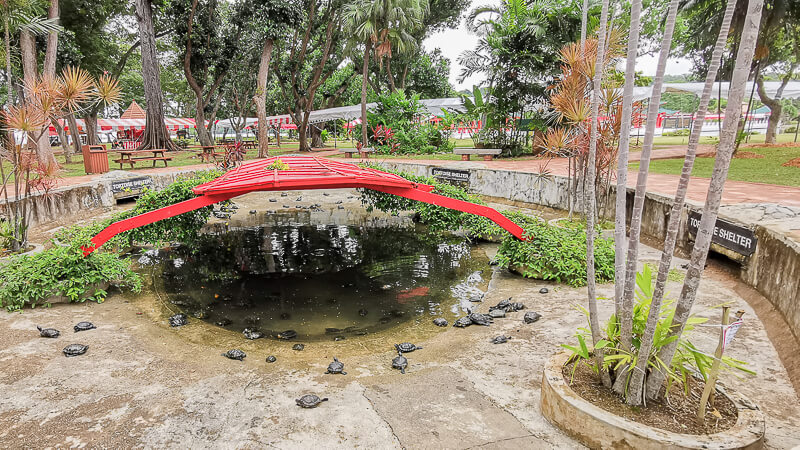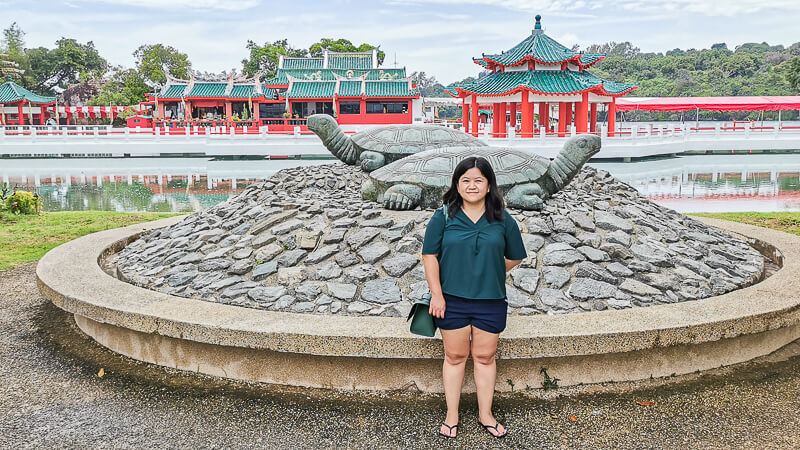 Finally, board the ferry back to Marina South Pier
There's no restrictions on how long you can stay in Kusu Island during the Pilgrimage season, so when you're ready to go back, just head to the jetty to wait for the next ferry.
There were staffs at the pier, you can ask them for the timing of the next ferry. We took the 1.30pm ferry back to Marina South Pier. That means, we spent 3 hours on the island.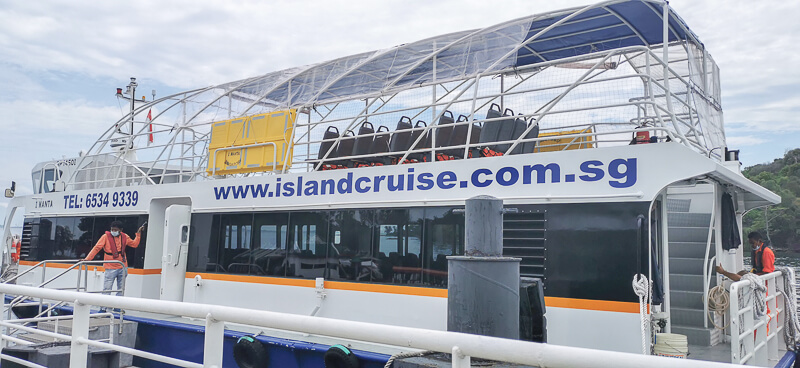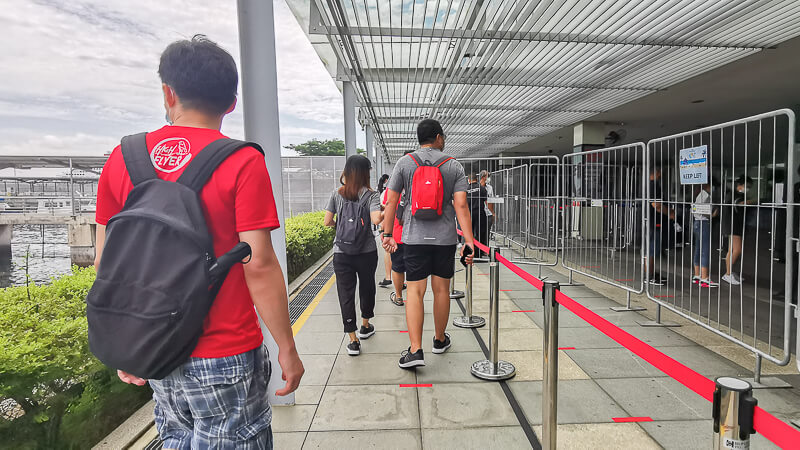 Want to be the first to know whenever I post new articles and videos? Join my Telegram Channel and you'll get new post alerts sent directly to your phone.