Mid Autumn Festival is one of the festivals celebrated by the Chinese community in Singapore. During this festival, mooncakes can be found all around the country and children will be busy decorating and carrying lanterns. Mid Autumn Festival is quite a happening festival in Singapore and many places will be decorated with giant and colorful lanterns.
During the corona period, the lantern decorations around Singapore are not as elaborate as the normal years, but nonetheless, they're still worth a visit if you ask me. Here are the places where you can see beautiful lanterns and celebrate Mid Autumn Festival in Singapore.
---
Chinatown
Every year, Chinatown is lighted up with colorful and sculptured lanterns during the Mid Autumn Festival. The main light-up is usually located at the junction of Upper Cross Street and Eu Tong Sen St/New Bridge Road; if the road names confuse you, this junction is where the Chinatown Point, People's Park Center & People's Park Complex are located.
When to visit? 7 September to 5 October 2021. Lanterns are lighted up at 7pm – 12 midnight daily.
How much does it cost? Free.
More information: https://chinatownfestivals.sg/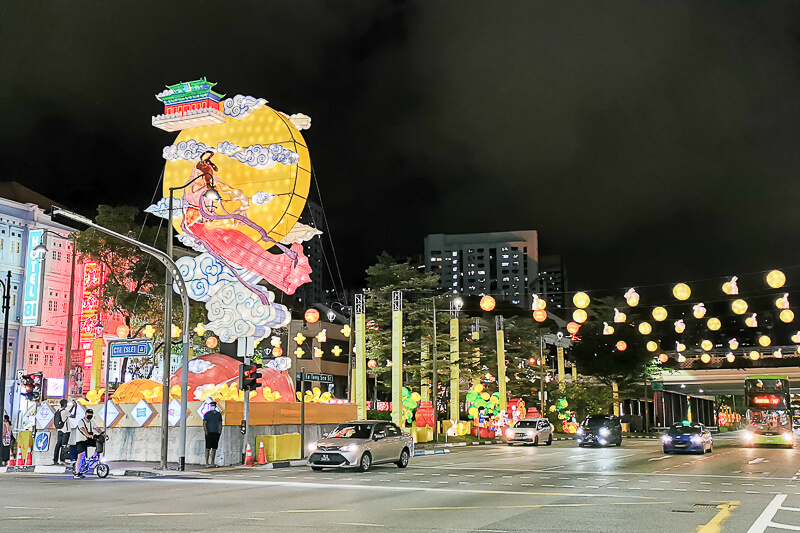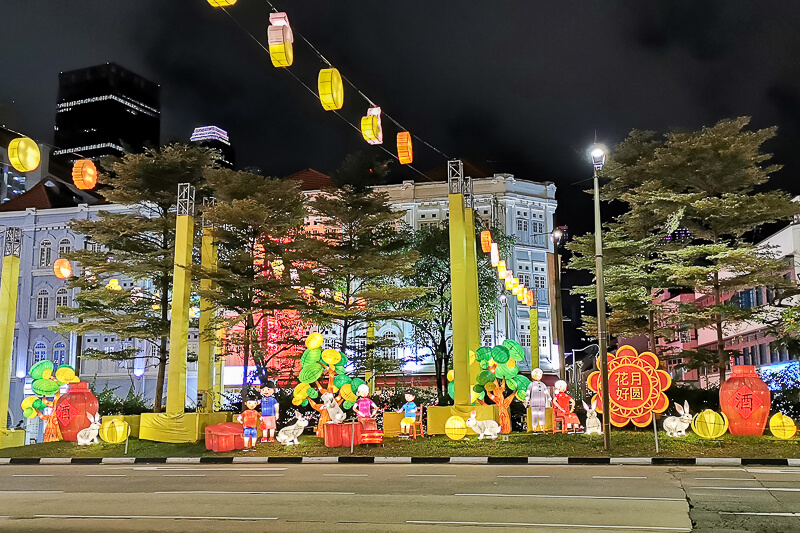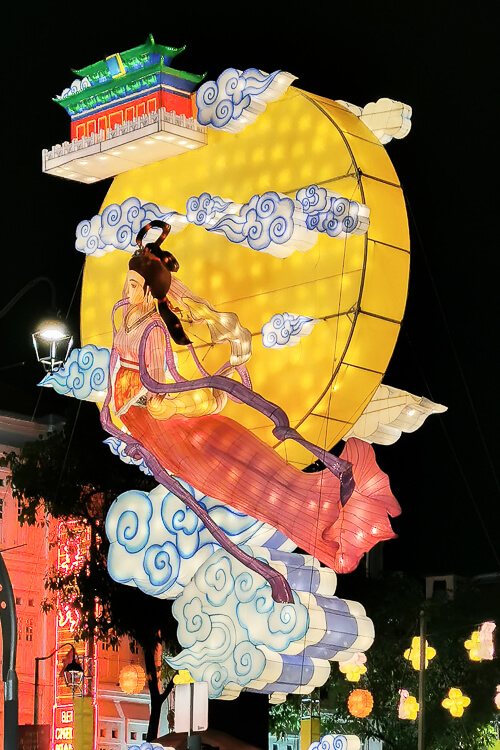 ---
Gardens by the Bay
Besides Chinatown, Gardens by the Bay is one of the most happening places in Singapore during the Mid Autumn Festival. There are plenty of beautiful sculptured lanterns as well as activities both indoor and outdoor.
When to visit? 15 September to 3 October 2021. Flower Dome is open from 9am to 9pm. Outdoor Gardens are open from 6pm – 10pm.How much does it cost? Admission to Outdoor Gardens is free. Admission to Flower Dome is chargeable for adults and free for kids.
Here are what you don't want to miss at Gardens by the Bay.
Rabbits' Forest
Rabbits' Forest is located at Flower Dome's The Baobabs (which is the section at upper deck near the cactus). It features a rabbit inside a pavilion under the Osmanthus tree and various rabbit lanterns.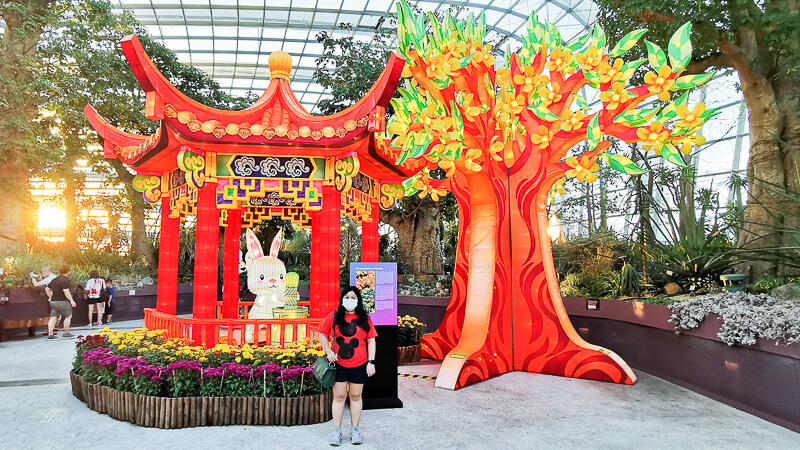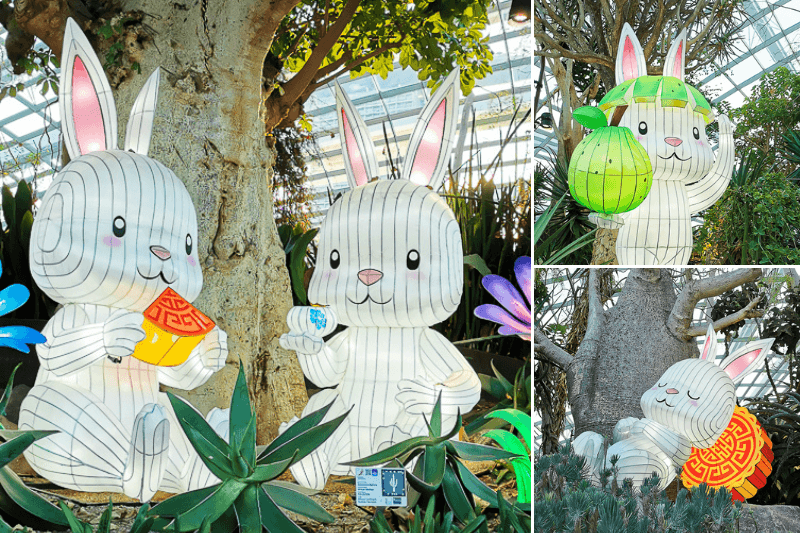 Miffy Gardens
Also inside Flower Dome is the Miffy Gardens, which features various Miffy lanterns scattered around 3 gardens, namely Australian Garden, South American Garden and Mediterranean Garden.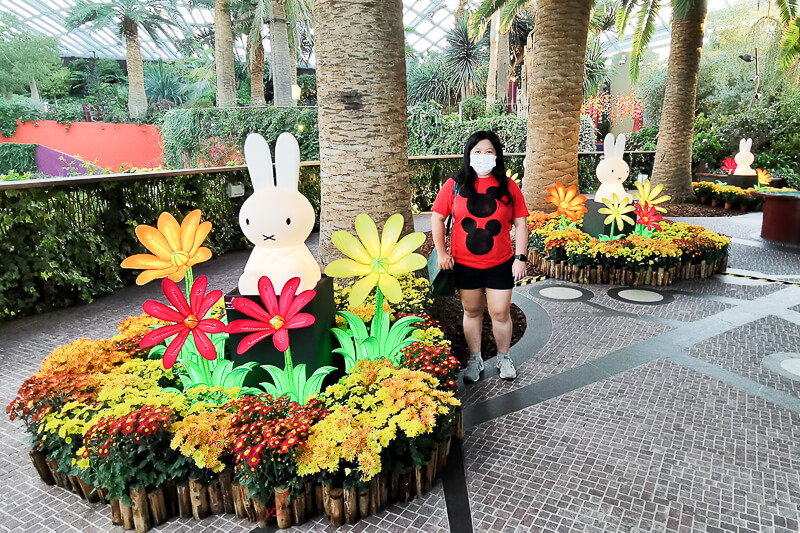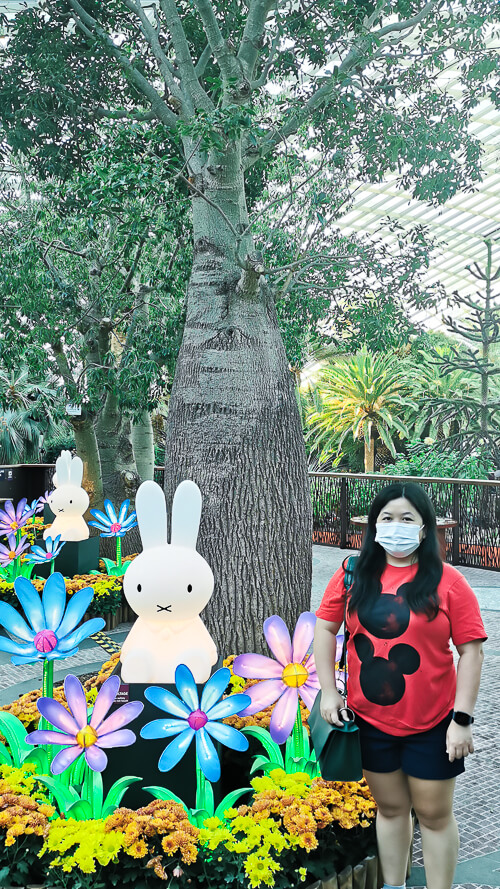 Origami Crane Trees
Origami Crane Trees is community project that consists of 2,000 colorful paper cranes. Each paper crane has words of blessings written by the community. It is located inside Flower Dome.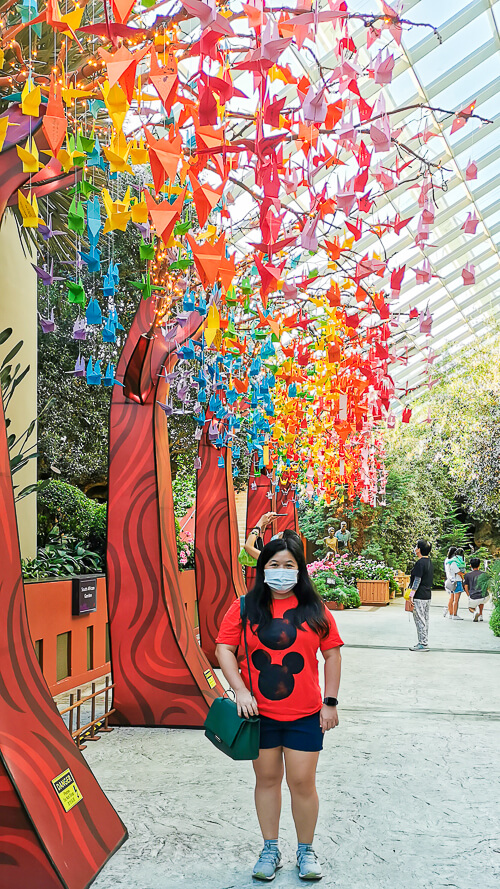 Korean Genre Painting
Korean Genre Painting is located near Golden Garden. There are two traditional Korean-house-shaped lantern structures that display paintings by Korean traditional artists, Kim Hong-do and Kim Jun-geun.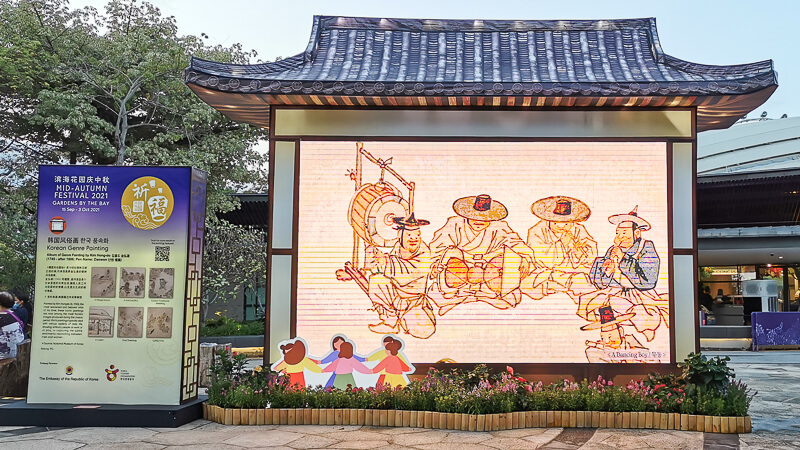 Sky Lanterns
Located at Golden Garden, Sky Lantern is the highlight of this year's Mid Autumn Festival at Gardens by the Bay. It is a group of lanterns crawling around the Supertree, and features a pair of rabbits releasing a sky lantern marked with the Chinese character 福 ("fu"), which means prosperity.
Do note that Golden Garden is different from Supertree Grove. Golden Garden is a smaller garden with 3 number of Supertrees. Meanwhile, Supertree Grove is a bigger garden with more than 5 supertrees and a skyway, and it's currently the venue for Children's Festival.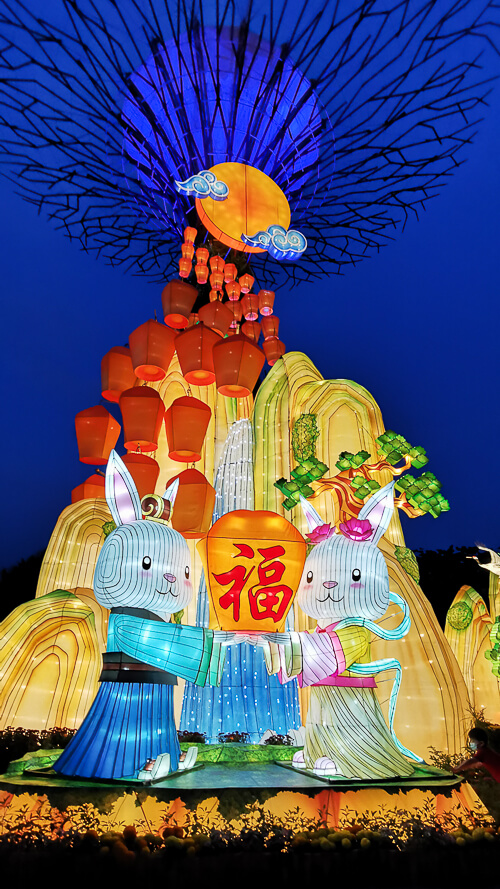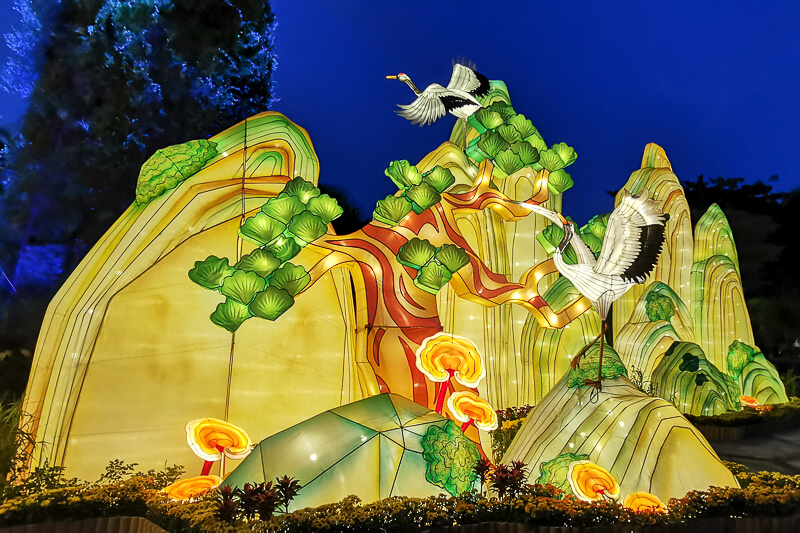 Rabbits Trail
Located between Floral Clock and Golden Garden, Rabbits trail features rabbit lanterns in various poses celebrating the Mid-Autumn festival.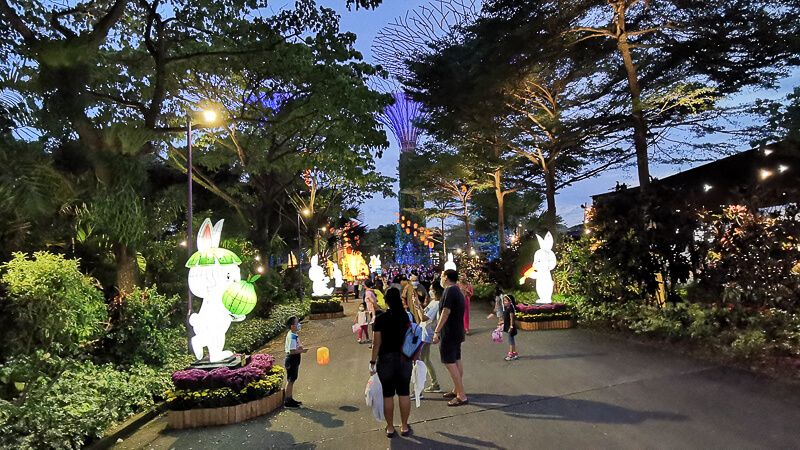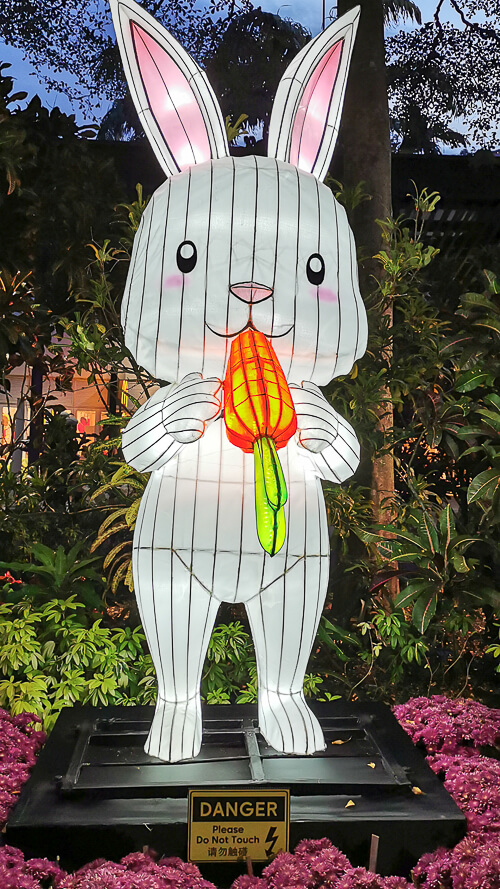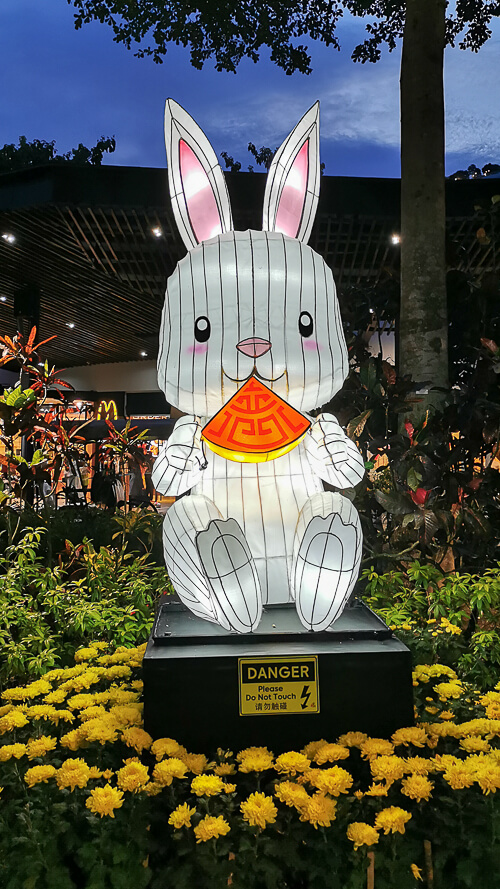 Colonnade of Lights
Colonnade of Lights is a community lantern project that consists of 1,000 beautiful paper lanterns created by people from various walks of life. It is located at North Colonnade, near Supertree Grove and the conservatories.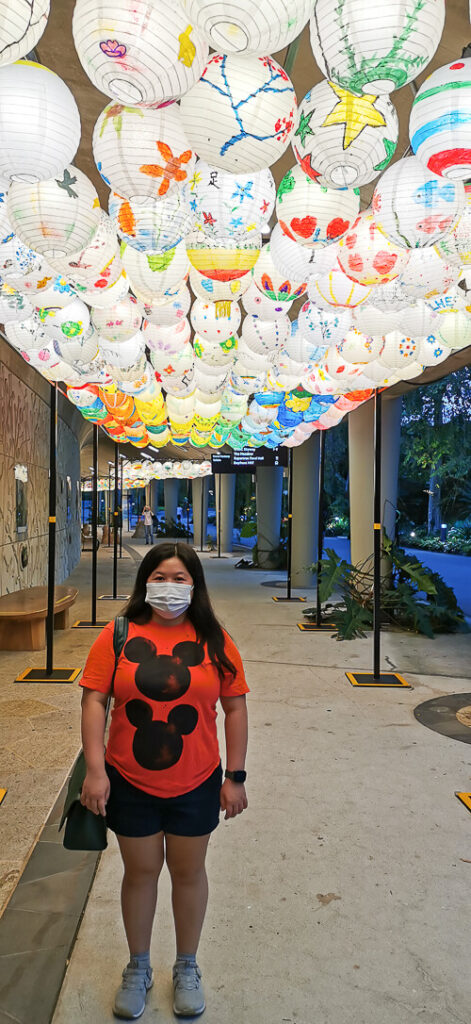 More information: https://www.gardensbythebay.com.sg/en/things-to-do/calendar-of-events/mid-autumn-festival-2021.html
---
Jewel Changi Airport
To celebrate Mid Autumn Festival, beautiful lanterns are displayed at Shiseido Forest Valley in Jewel. In addition to that, the animals at the Topiary Walk (inside Canopy Park) are also dressed for the festival,.
When to visit? Now til 3 October 2021.
How much does it cost? Free.
More information: https://www.jewelchangiairport.com/en/Zodiac20211.html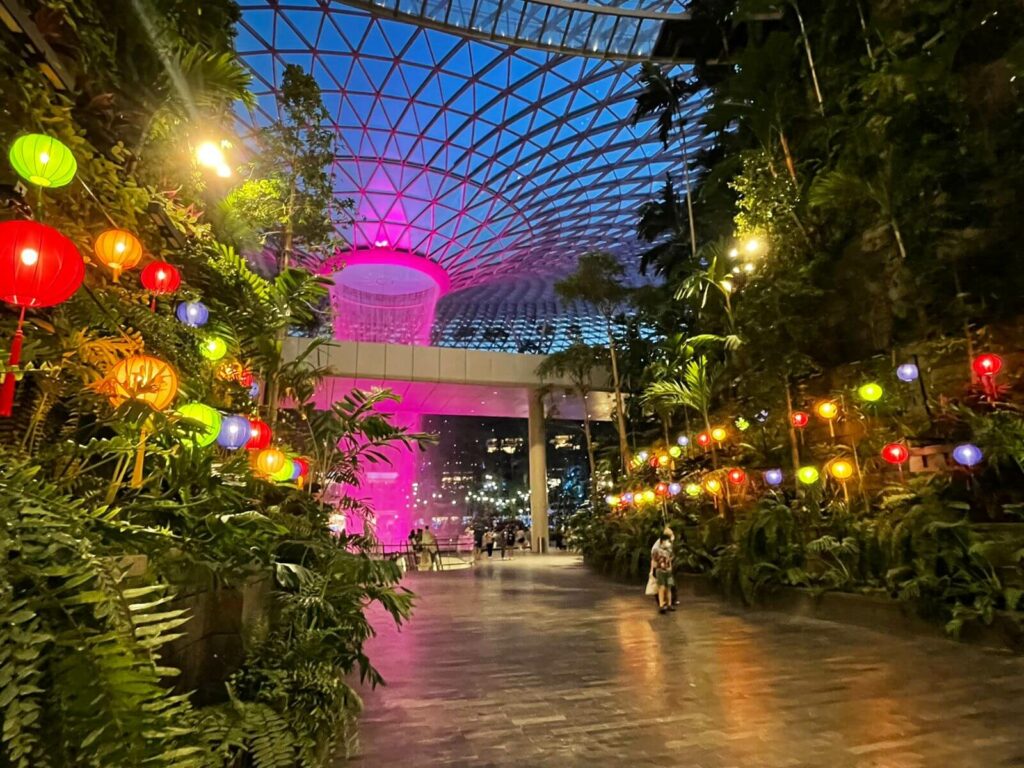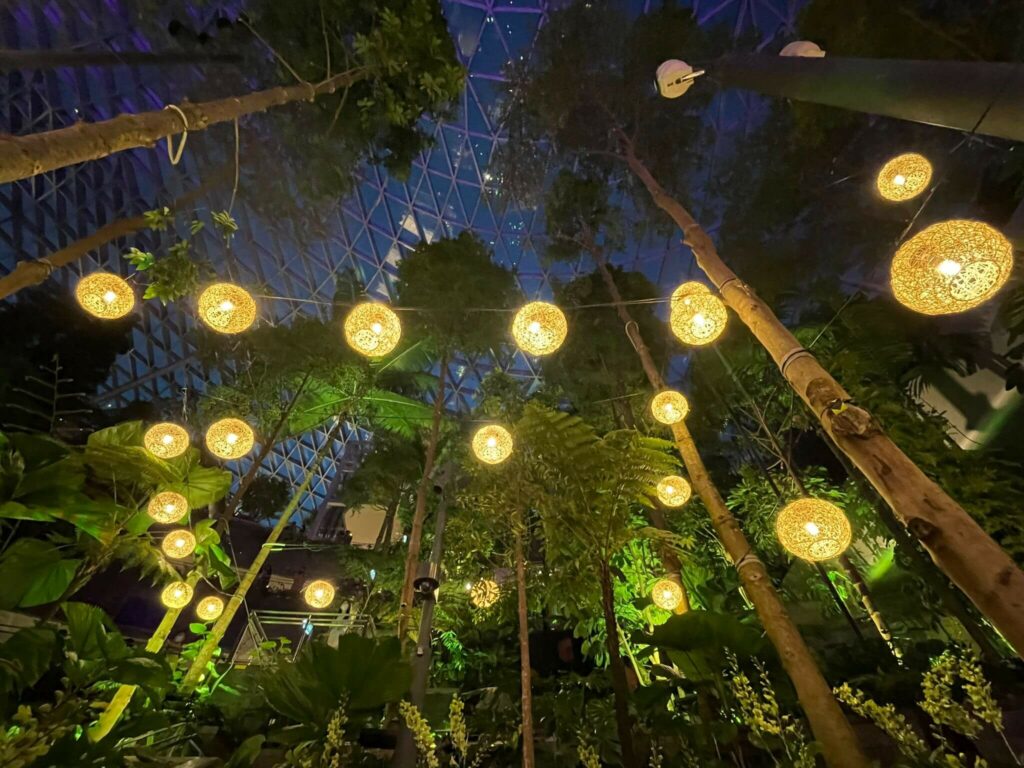 Want to be the first to know whenever I post new articles and videos? Join my Telegram Channel and you'll get new post alerts sent directly to your phone.