Marhaba Lounge at Terminal 3 Singapore is one of the 3 contract lounges in T3. The other two are SATS Premier Lounge and Ambassador Transit Lounge.
Marhaba Lounge at T3 was opened in mid 2019, around the same time its sister-brand dnata Lounge closed down in 2019.
The lounge is located at Level 3, right by the glass panel facing the tarmac. Hence, during day time, you can expect plenty of natural light, as well as a view of planes at the gates.
We visited during breakfast hours and here's our first impressions.
Lounge Access
Marhaba Lounge at T3 can be accessed:
By Business Class passengers of the following airlines: China Airlines, Garuda Indonesia, Myanmar National Airlines, Sri Lankan Airlines
Via lounge memberships such as:

Priority Pass
LoungeKey
DragonPass

Via credit cards that give Marhaba Lounge access, such as Diners card
By paying:
Want to get free lounge access? Read: Which Singapore Credit Cards Have Free Lounge Access
Opening Hours
Marhaba Lounge at T3 opening hours are as follow:
For lounge membership holders: daily from 6am to 1am
For passengers on airline partners: daily from 4.20am to 2am
To check the latest opening hours, I use PP's website here. I found the official website to be pretty unhelpful because it doesn't provide any information about Singapore's Marhaba lounges at the time of writing.
How to get there
Getting to Marhaba Lounge at T3 is a little bit difficult for us because the lounge is quite hidden and there isn't enough signage.
There are 2 ways to get to Marhaba Lounge:
Option 1: via escalator beside Louis Vuitton.
From immigration, walk towards Louis Vuitton and you will see an escalator on LV's right
Take the escalator up to Level 3 and turn right, you will see Marhaba Lounge
Option 2: visa escalator/lift between Lotte Duty Free and MyEureka Popcorn.
From immigration, turn right and walk towards Lotte Duty Free and MyEureka Popcorn
Take the escalator/lift up to Level 3
At Level 3, you will see Singapore Food Street. Don't go towards the Food Street.
Instead, turn left and walk through the small narrow alley and you will arrive at Marhaba Lounge.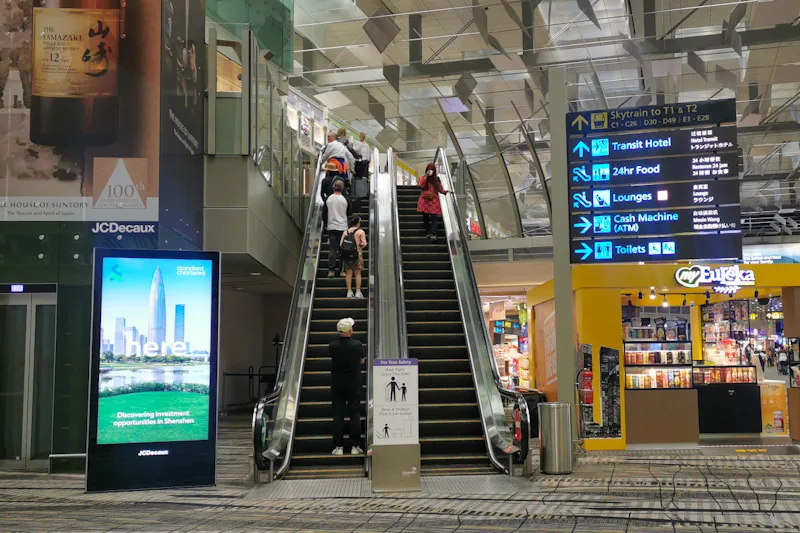 Have any questions about traveling in Singapore? Join All About Singapore Travel FB group, I'll be there to answer your questions!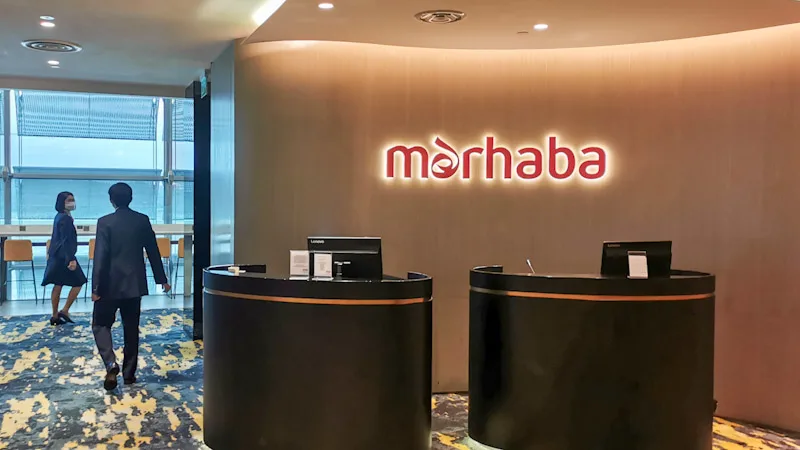 Seating
The seats at Marhaba Lounge consists of 4 main types: dining chairs around the dining table, armchairs with coffee tables, tall chairs at the high table, and reclined lounge seats.
During my visit, the lounge was pretty empty; it was quite easy to find a seat.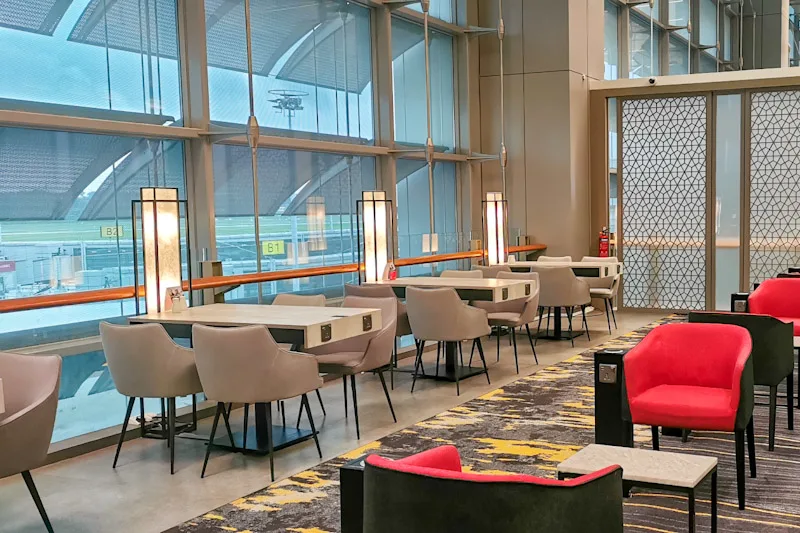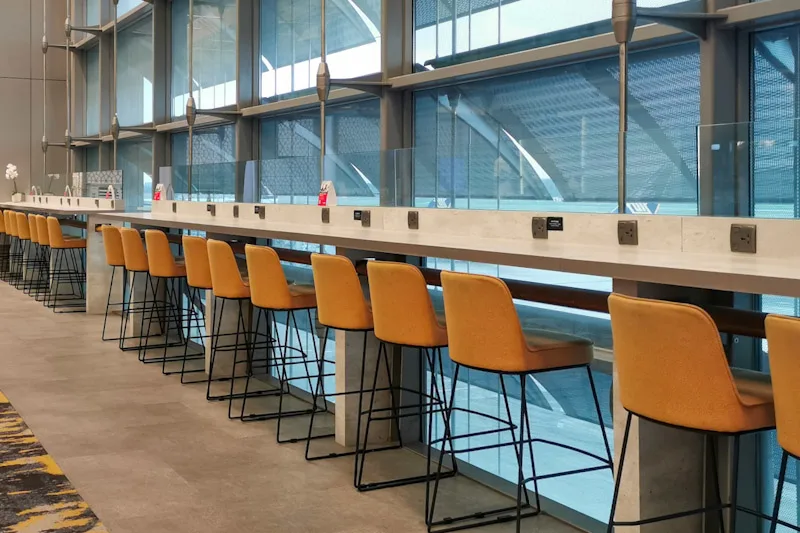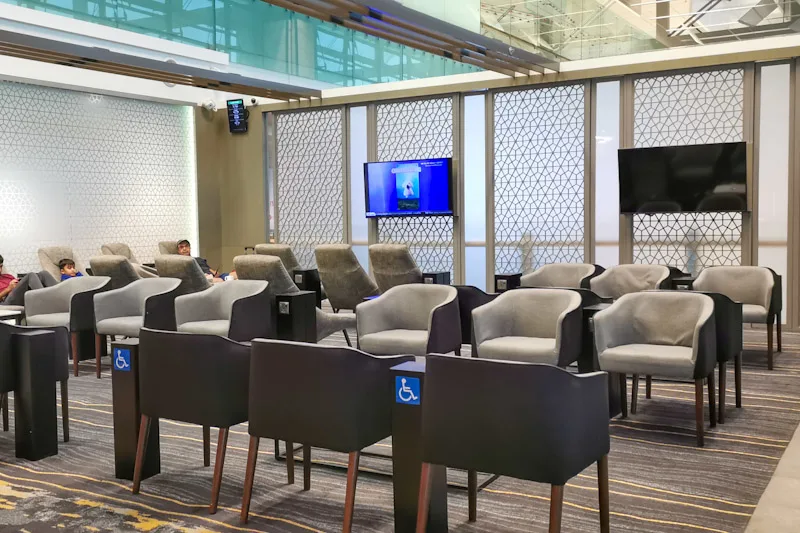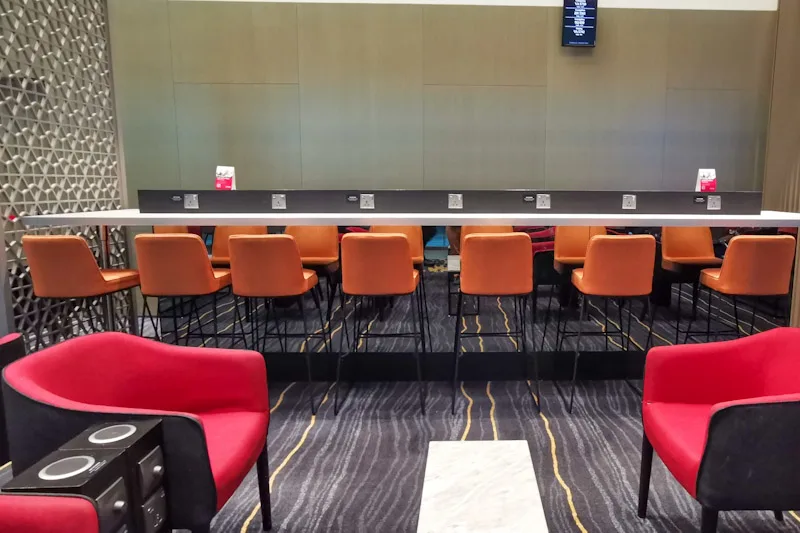 Food
During my visit, they were serving breakfast. At the buffet line, there were curry, fried noodle, sausage, potato and nasi lemak. The nasi lemak is my favorite!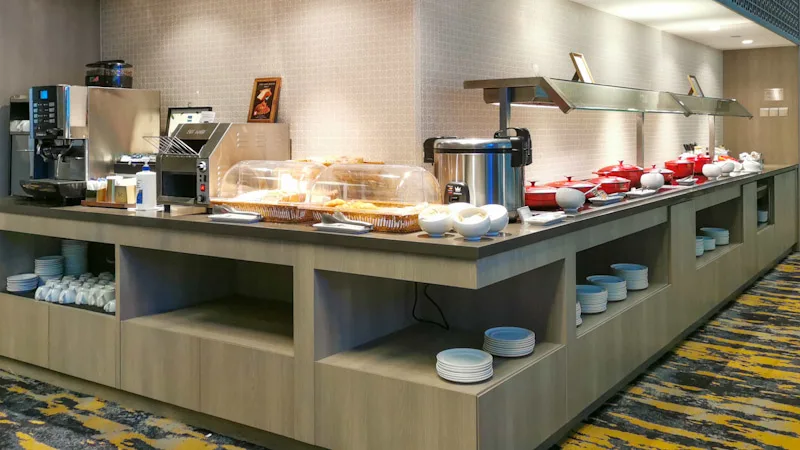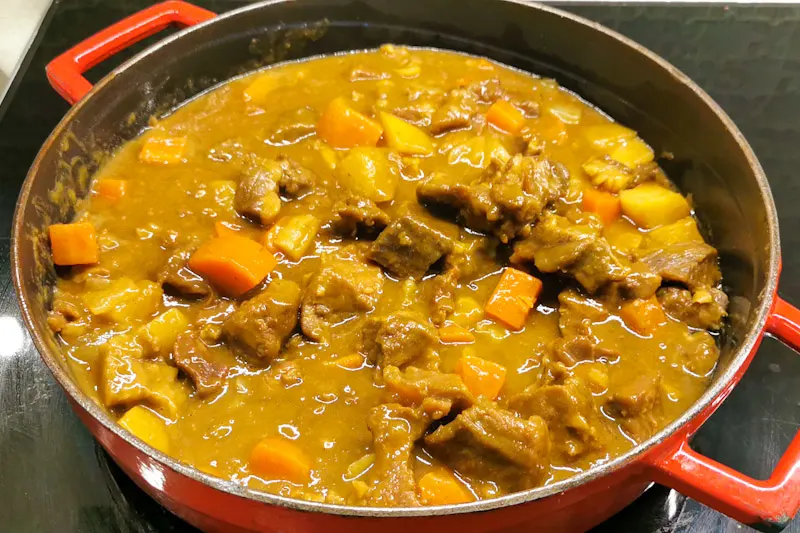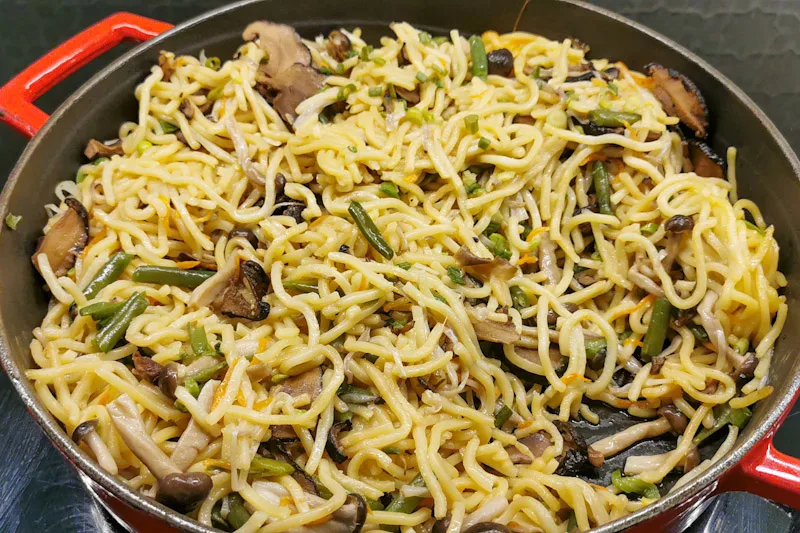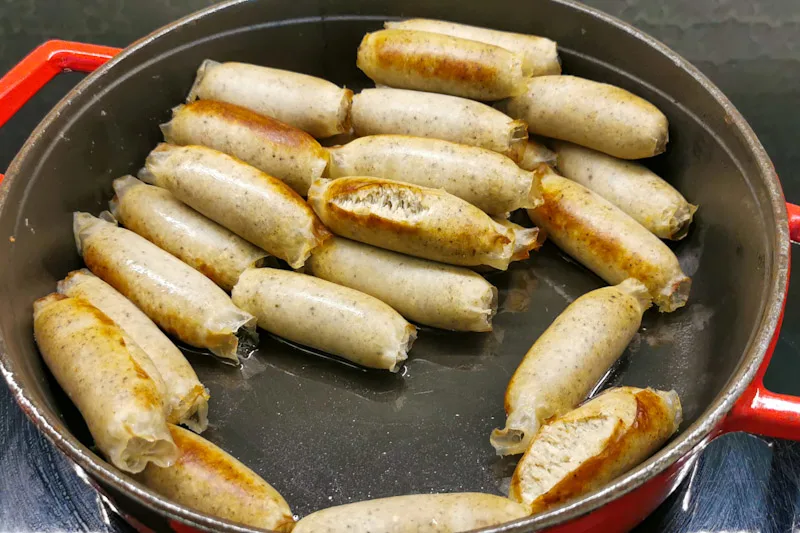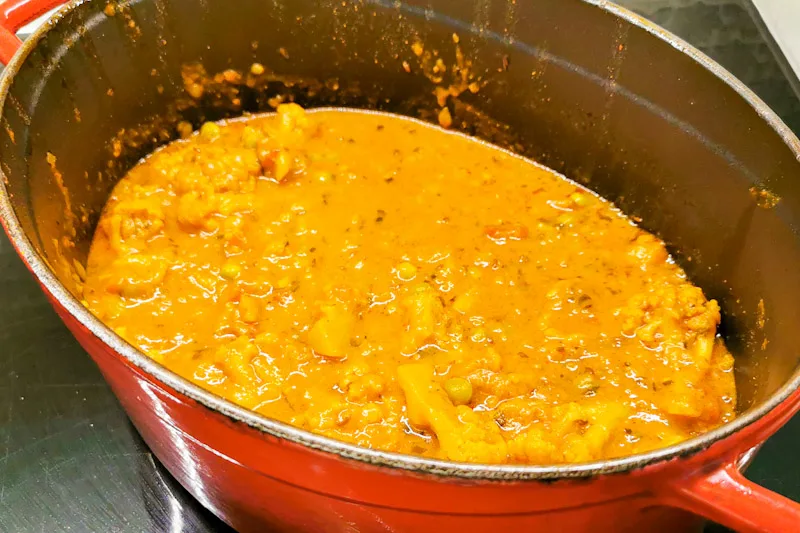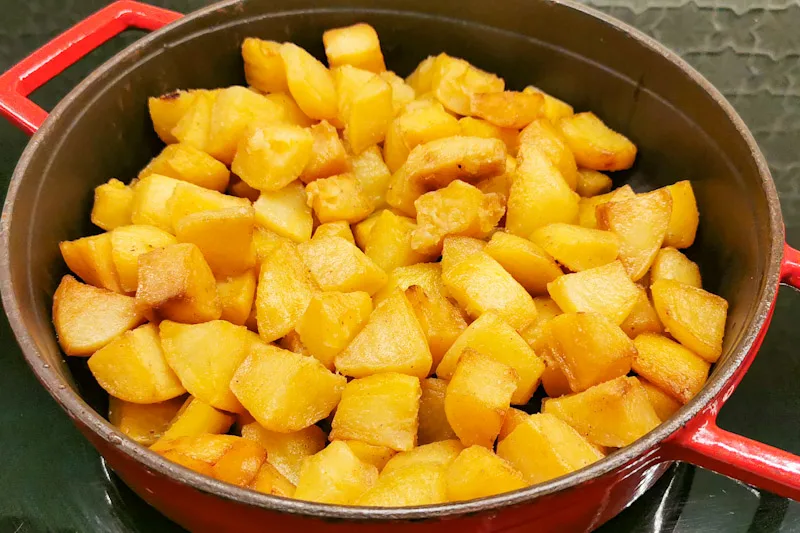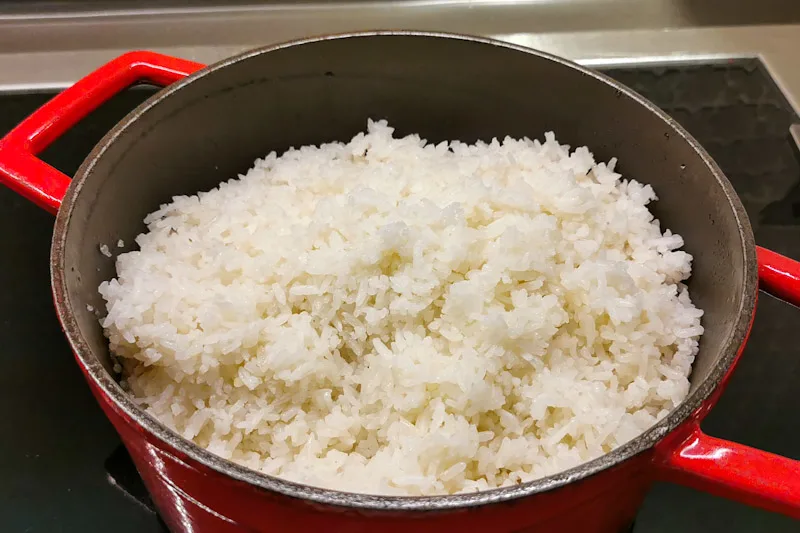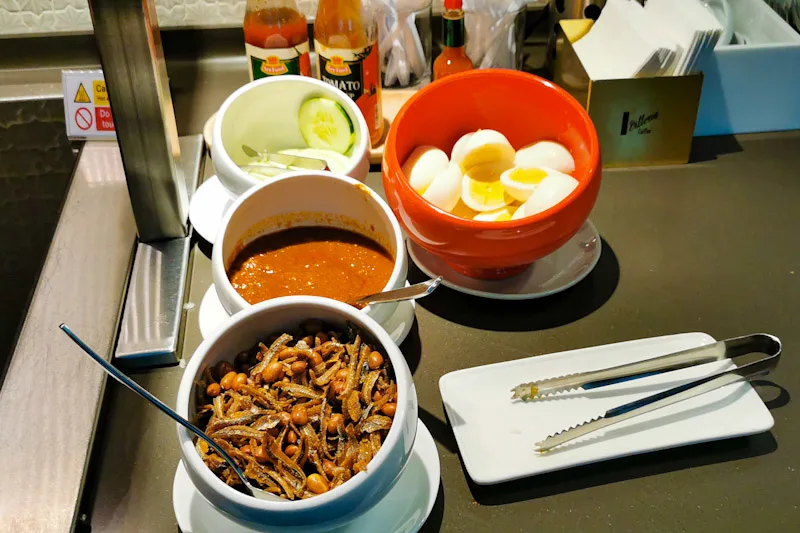 At the soup section, there were vegetable soup and porridge with condiments.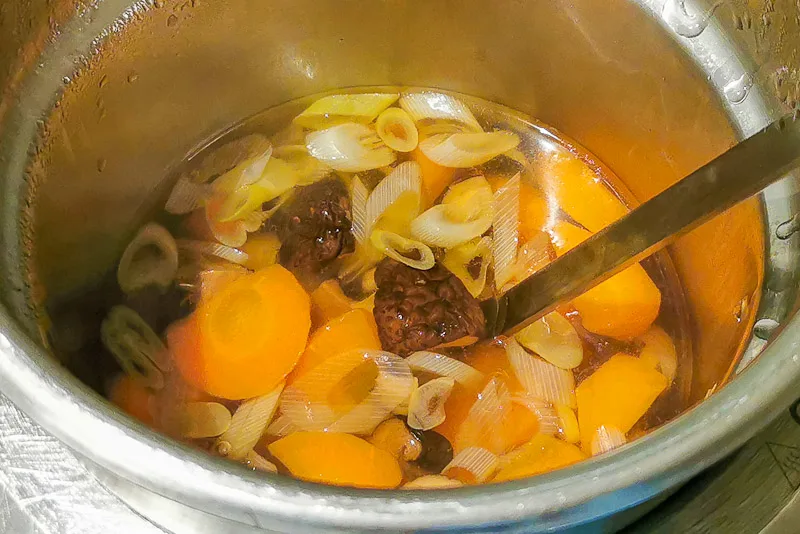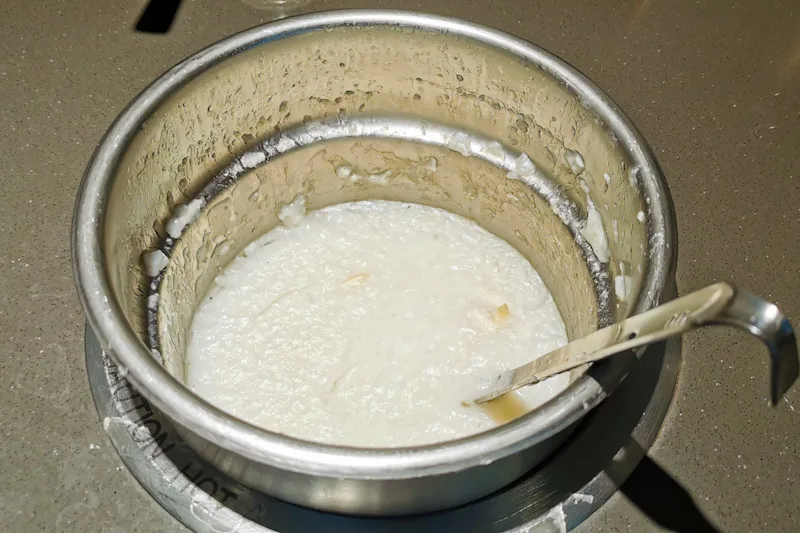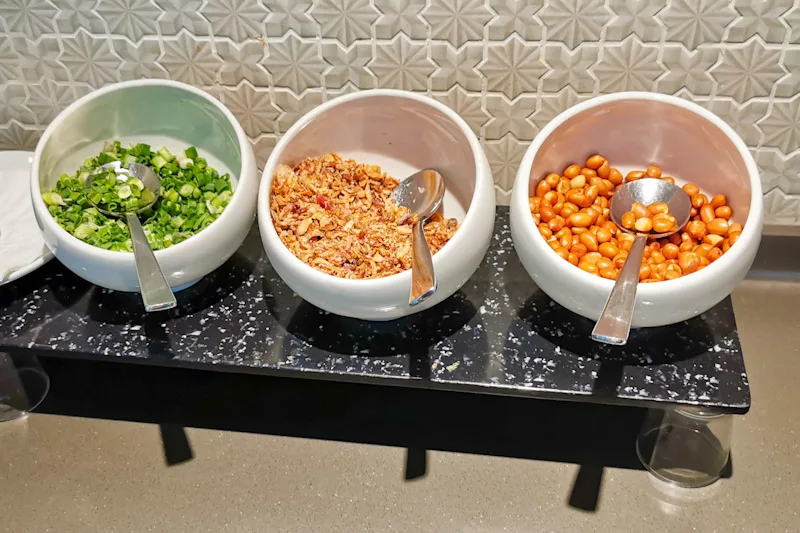 The salad station and fruit station were pretty minimalistic.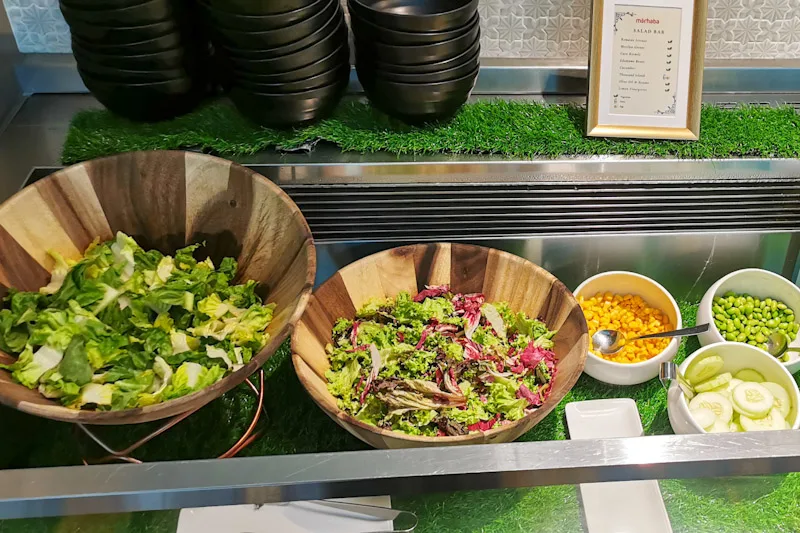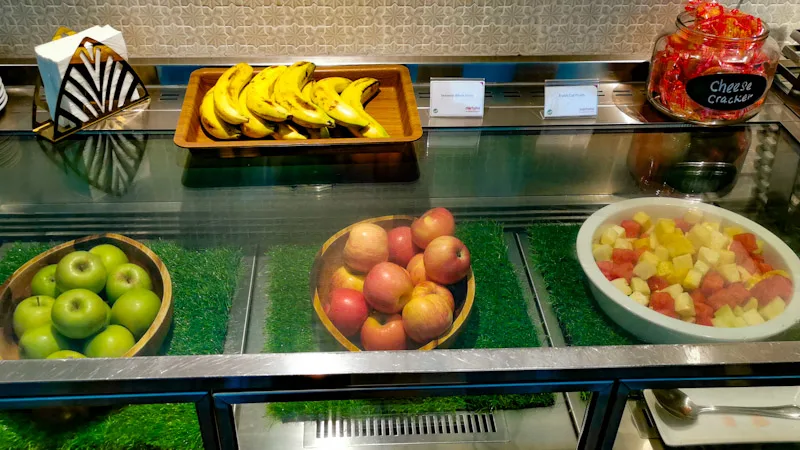 At the bakery section, there was a toast machine, sliced bread, muffin, croissant, pastries and sandwich.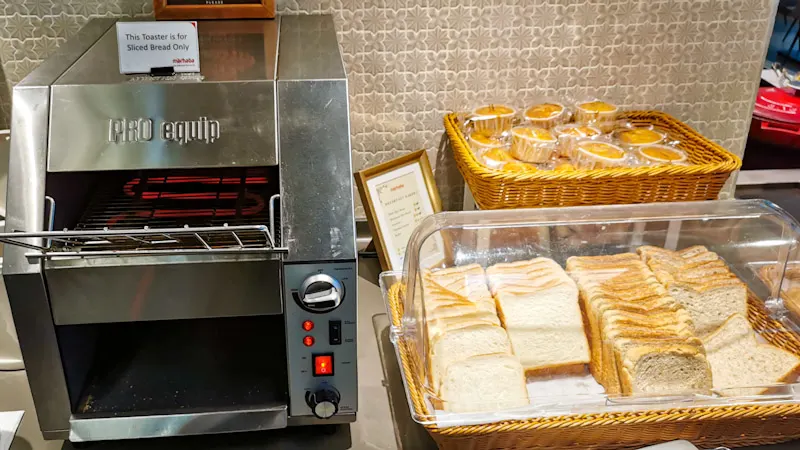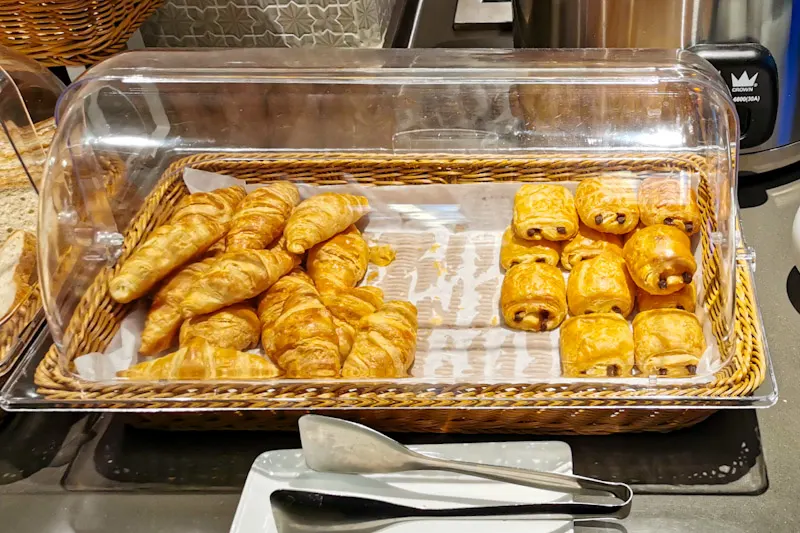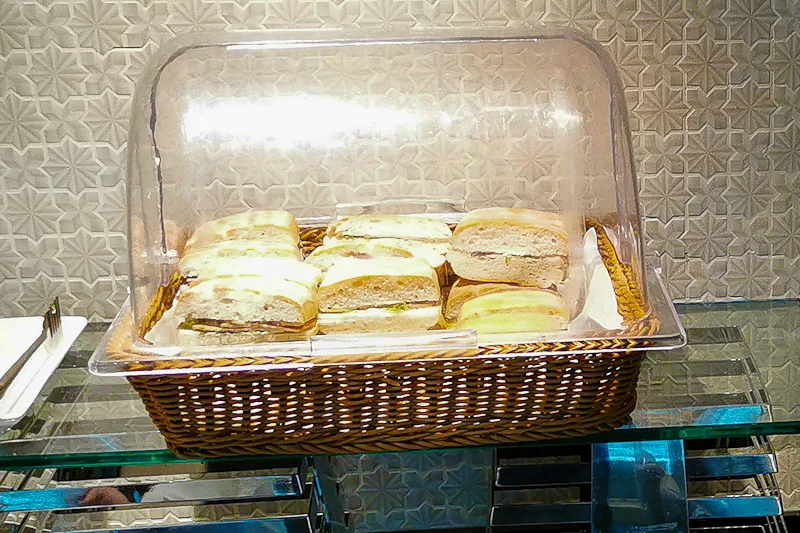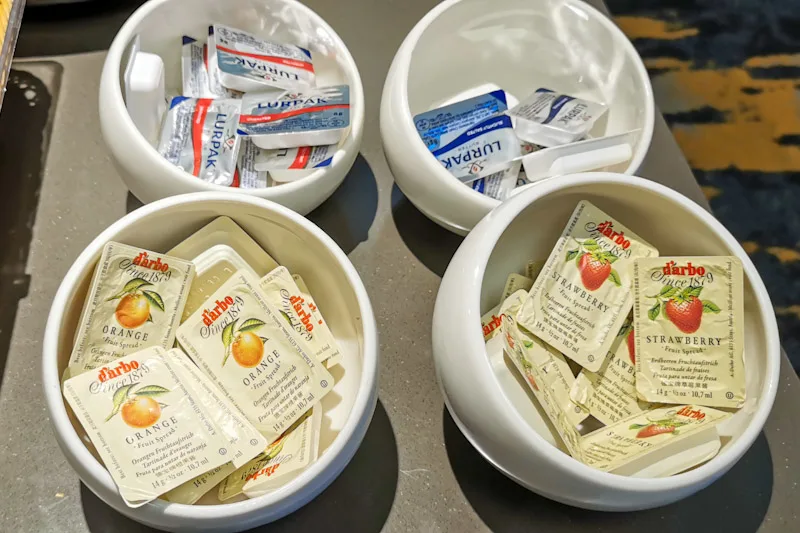 Drink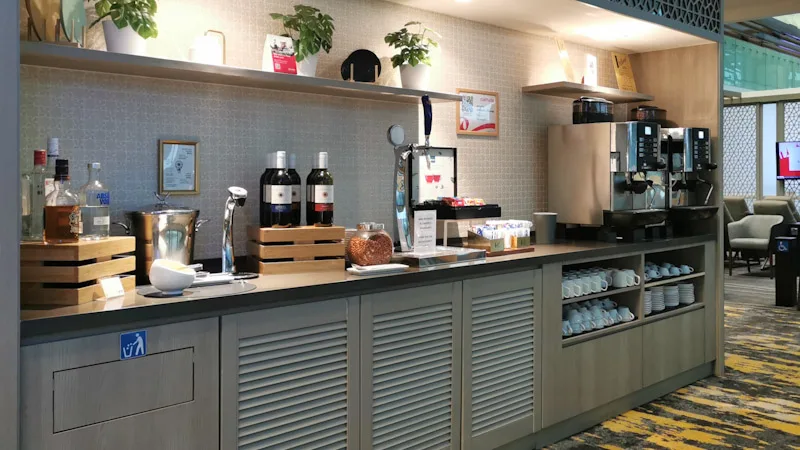 At the hot drink section, there were coffee machines and selection of Dilmah teas.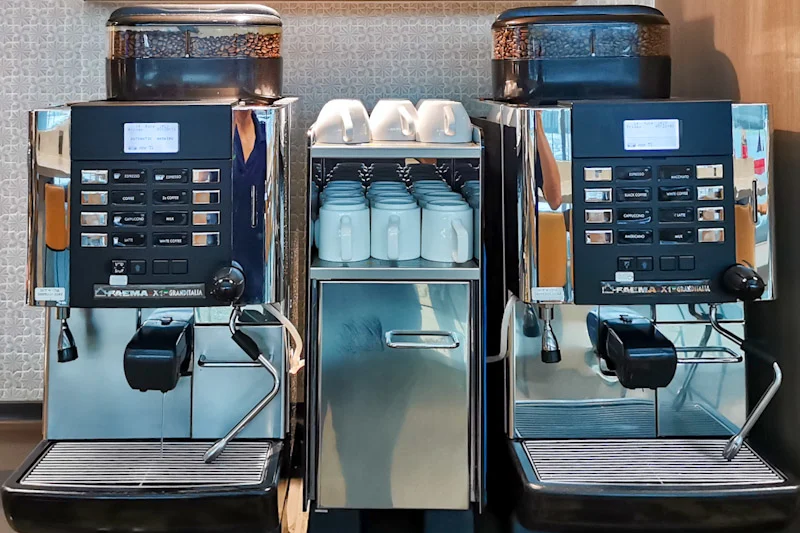 The bar tap was unavailable during my visit.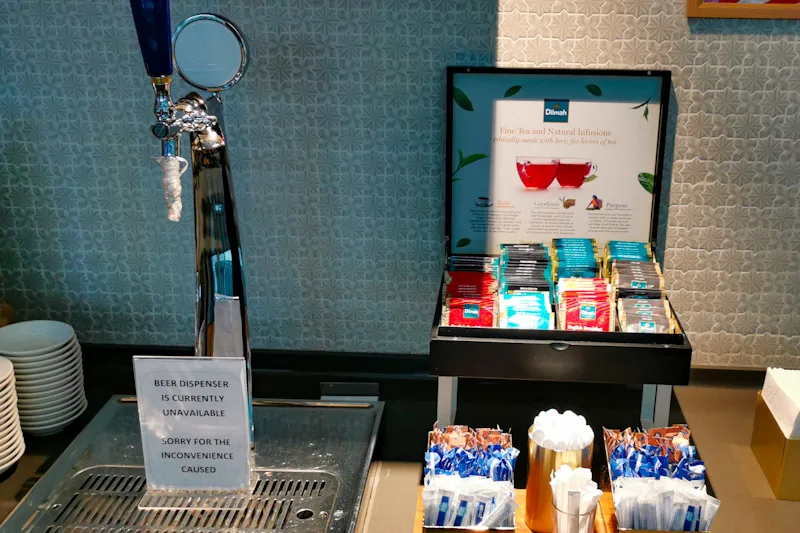 Inside the fridge, there were fruit juices, milk, soda waster, soft drinks, as well as Tiger Beer in cans.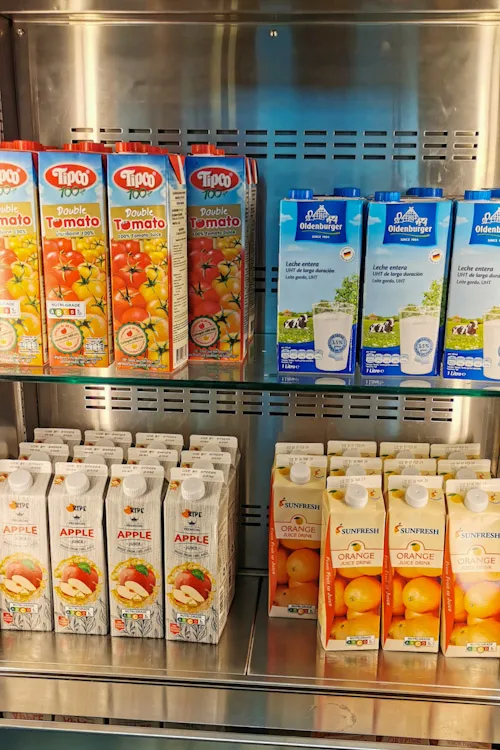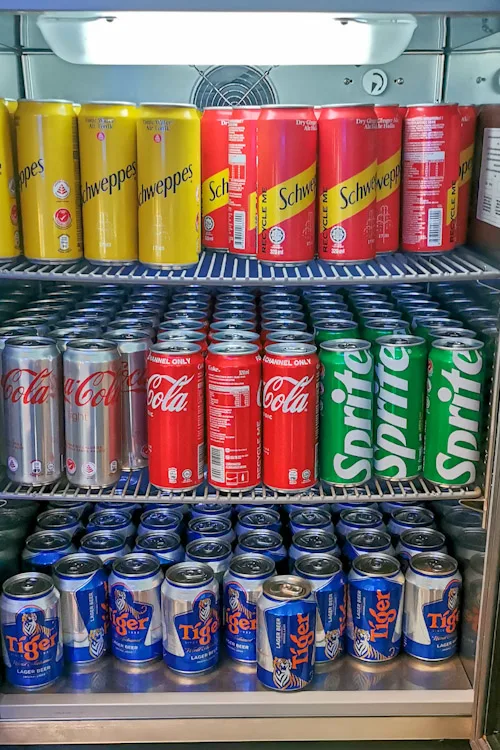 In the alcohol section, there were Somerton wines (both chilled and unchilled), Absolut Vodka, Chivas Regal Whisky, Beefeater London Dry Gin, and Bacardi Rum.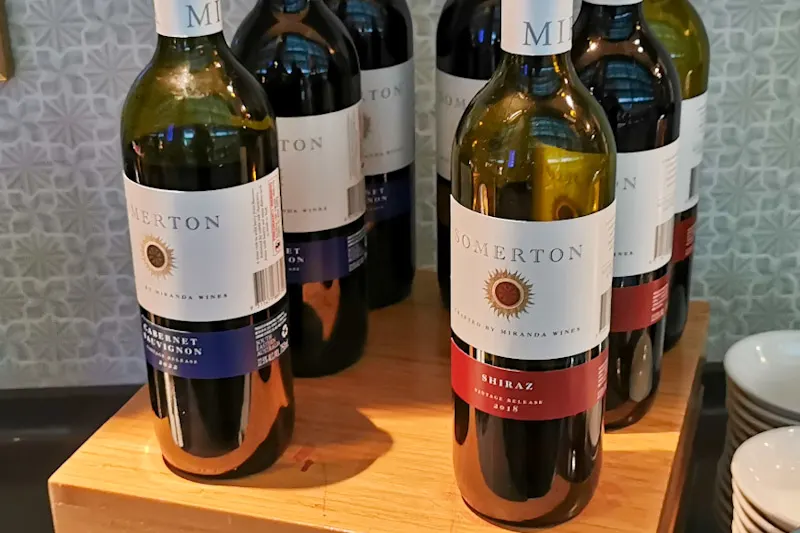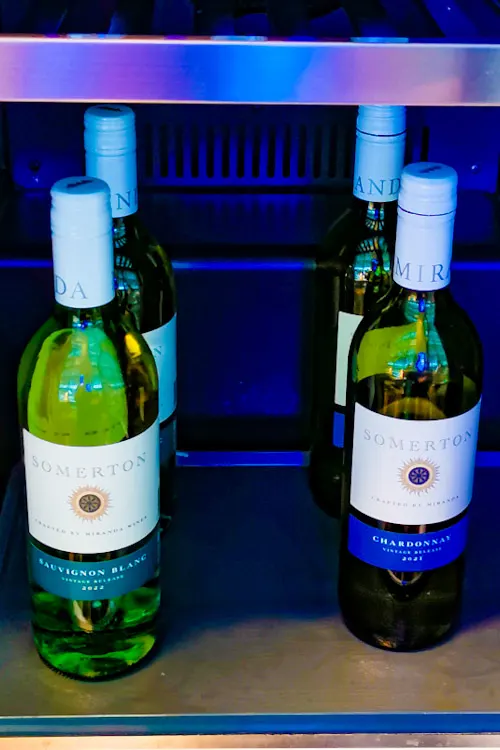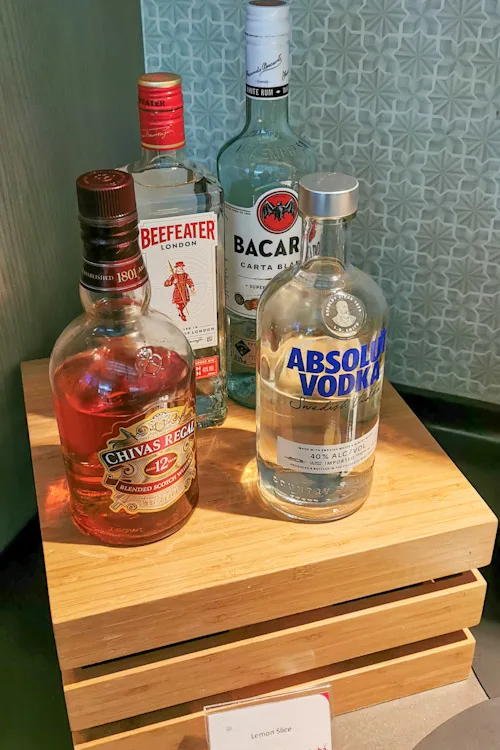 Shower & Toilet
Marhaba Lounge at T3 has 3 shower suites and 1 toilet. Each shower suite come with a shower as well as toilet bowl and sink.
Personally, I dislike lounge that has limited toilet. During my visit, the occupancy but low, however, the toilet was not clean. I couldn't stand it and decided to use the public toilet outside the lounge.
My judgement was right; the outside toilet was much cleaner and more comfortable than the one in Marhaba Lounge.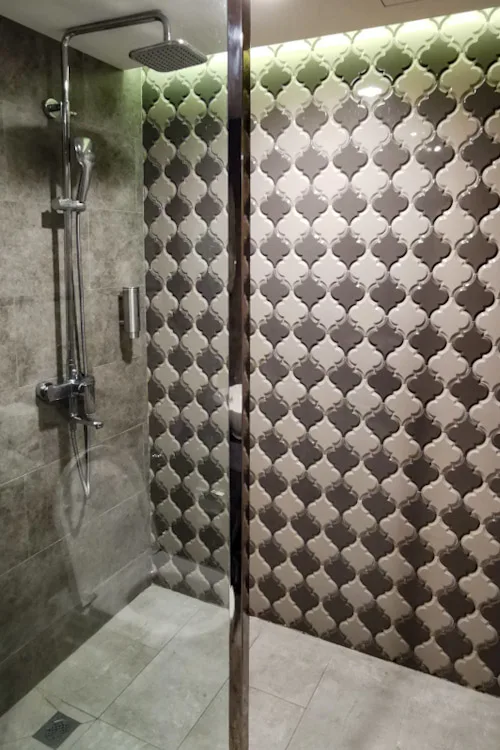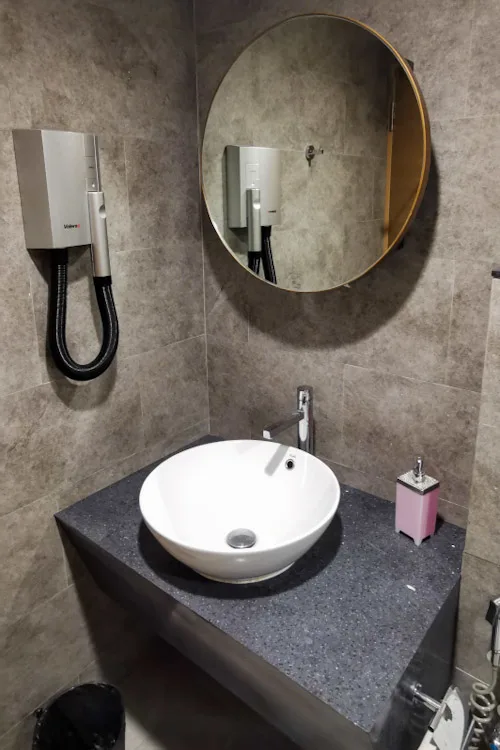 Others
There was a monitor showing flight information, as well as several magazines on the shelf.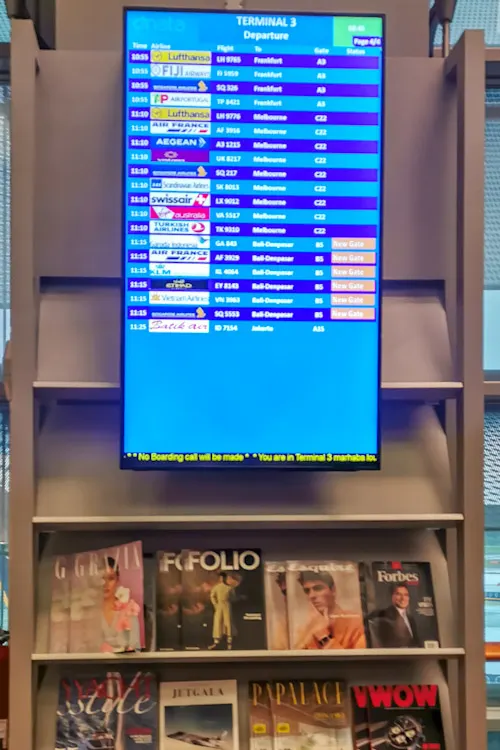 Final Thoughts
Marhaba Lounge at T3 is not a big lounge but it has all the essential facilities/amenities. The interior is nicely decorated. The furniture is modern and functional.
The food and drink selection is alright. The nasi lemak is delicious. There were free-flow alcohol even in the morning.
The shower is spacious and nicely decorated. However, I wasn't satisfied with the toilet room (there was only 1 toilet and it wasn't clean). But at least you can always use the pubic toilet outside the lounge.
If you like my work, you can buy me a coffee! Your support will help me to keep going!