Paddy Gallery is a gallery/museum/factory where visitors can learn about the life cycle of paddy from seeds to rice. There's a free guided tour that you can join, and you will also get to have a peek into the factory.
Sekinchan Paddy Gallery is also called as Sekinchan Rice Factory, Sekinchan Rice Museum, Sekinchan Paddy Museum, Sekinchan Paddy Factory, Rice Mill Factory, Rice Processing Factory. They're all referring to Paddy Gallery.
Since Sekinchan is known as one of the main rice producers in Malaysia, a trip to Sekinchan is not complete without visiting the paddy fields and Paddy Gallery.
I visited Sekinchan in mid May and in this article, I'll share my experience at Paddy Gallery, as well as my tips for first-time visitor to Paddy Gallery.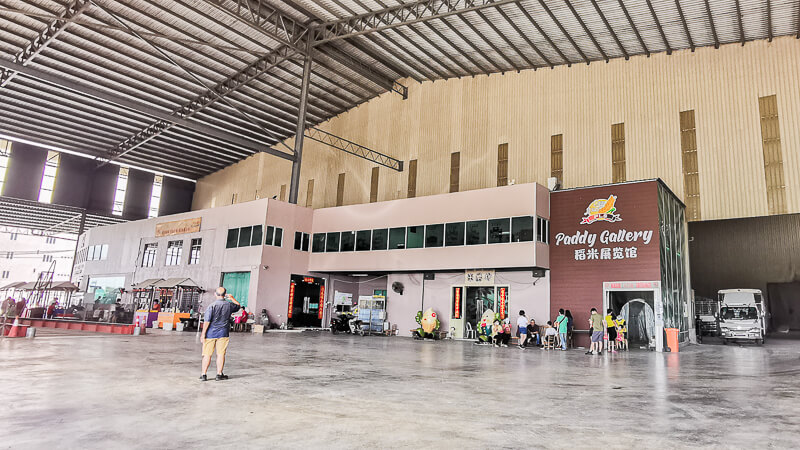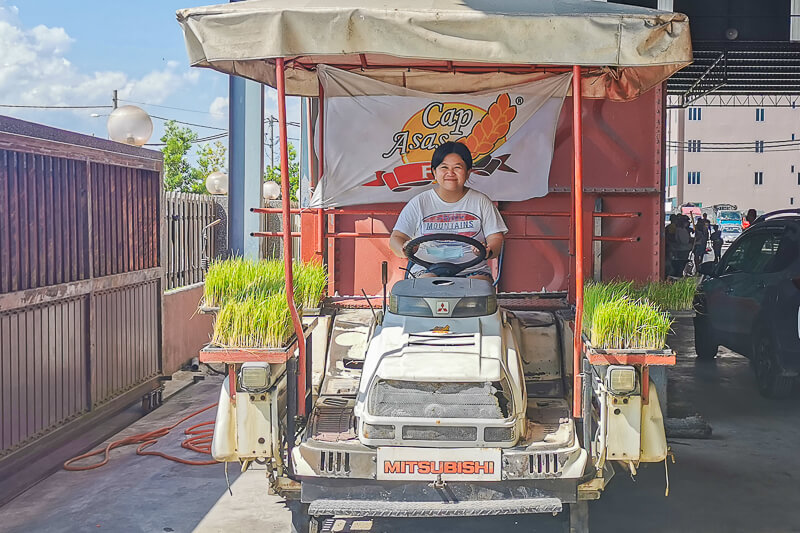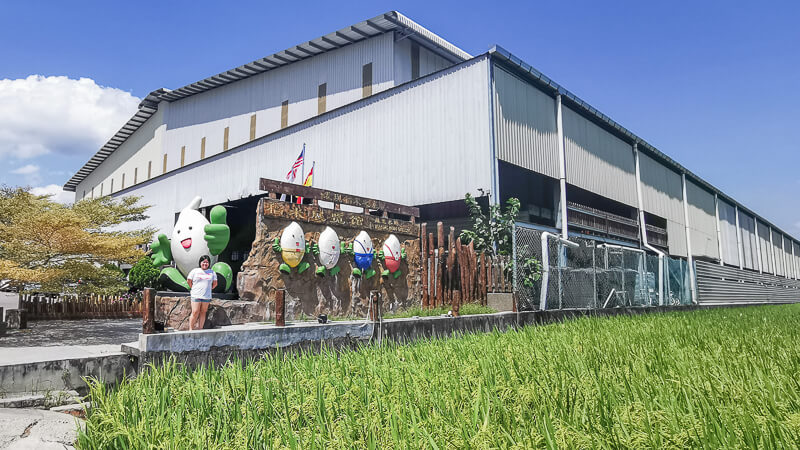 Address & Opening Hours
Address of Paddy Gallery is: Lot No, Ban 2, 9990, Jalan Tali Air 5, 45400 Sekinchan, Selangor, Malaysia (Location on map)
The easiest way to get to Paddy Gallery is by driving, as there's no public transport serving this area. You can also rent a bicycle, tandem bike or quadracycles from town center, but do consider the weather.
The opening hours of Paddy Gallery is 9am to 5.30pm daily, including Public Holiday. Lunch break is 12.30pm to 1.50pm.
Although it's open all year long, personally I think the best time to visit Paddy Gallery is when the paddy fields around the gallery are in lush greenery, which is between mid-March to mid-May, and between mid-September to mid- November.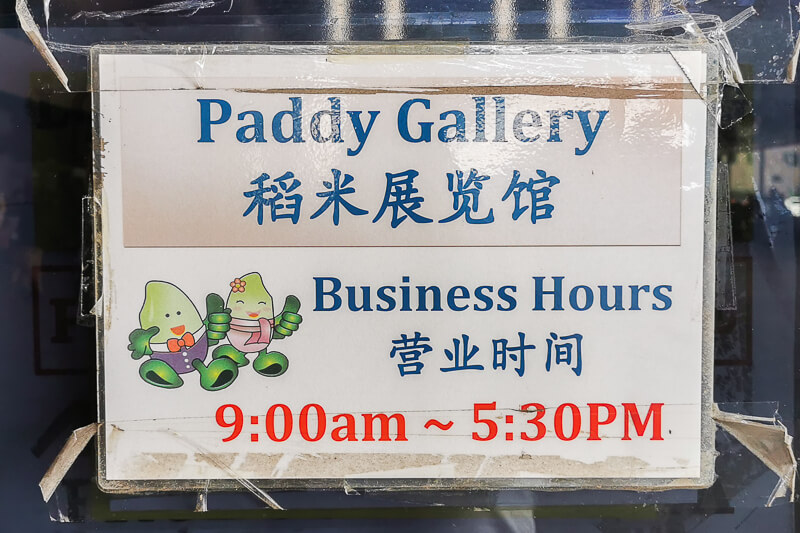 Admission Fee
The admission fee is RM 5 per person. Free admission for children below 95cm.
Visitors will get a souvenir pack of rice (280gr in weight) for every ticket purchased.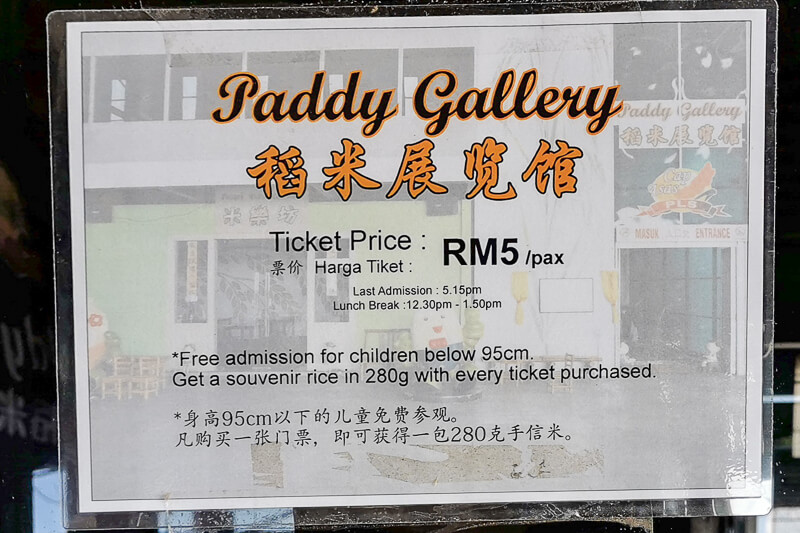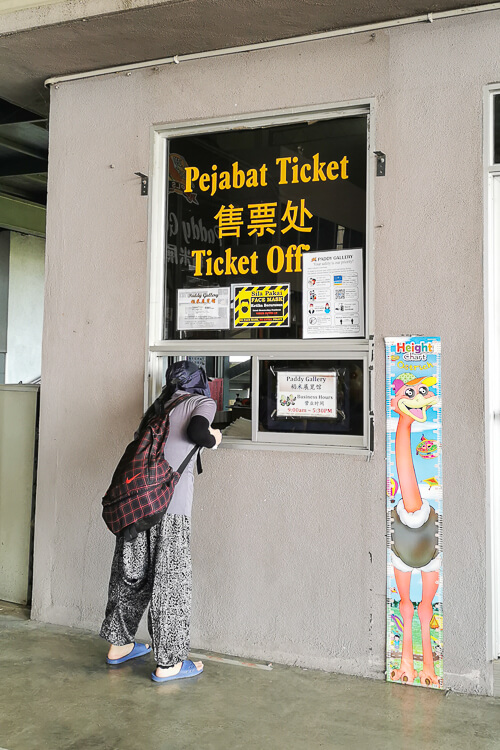 Do check the rice thoroughly before cooking. I did not have a pleasant experience with the souvenir rice, as I found whitish rice worm inside my rice. This might be an isolated incident because I did not find any online reviews mentioning about this, so do take this with a pinch of salt!
Factory Tour
After getting our tickets, we went up to the second level to join a guided tour. There were English and Mandarin tours. The available tour during our time of visit happened to be English-speaking tour. Great for me, as I don't understand Mandarin.
First, we were invited to watch videos about rice production. Then, we were introduced to various types of rice that the company produces. If you're interested to buy some, you can do so at the shop at Level 1, which you will pass through at the end of the tour.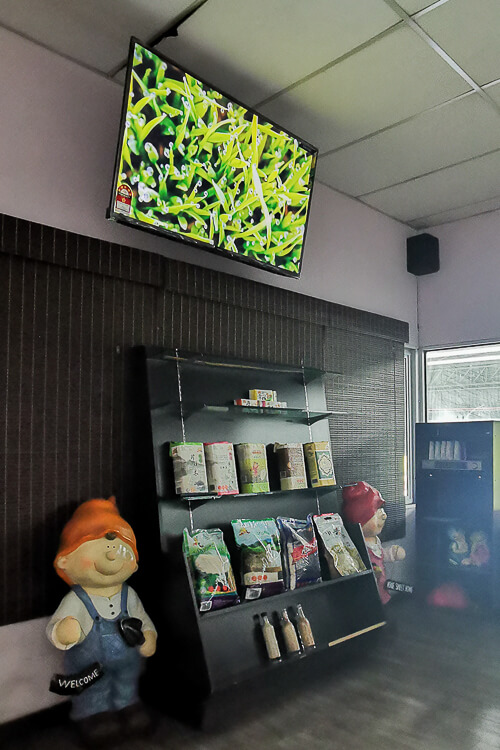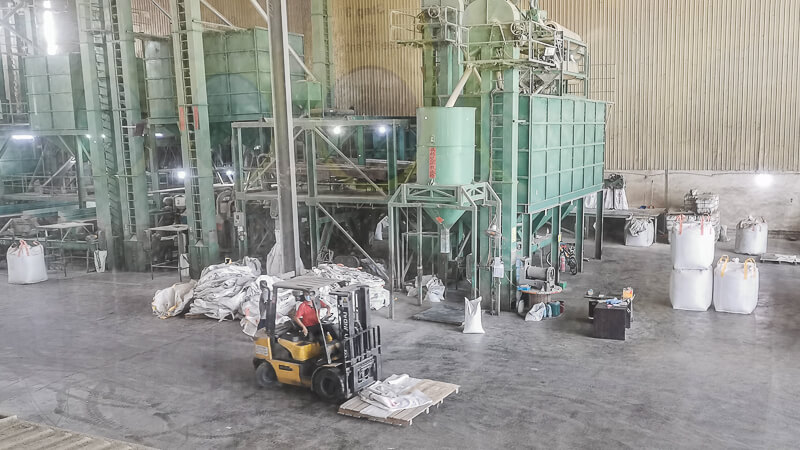 Next, we were ushered to a corridor with large panel window overlooking the rice milling factory. The tour guide explained to us the process of rice production, from seedlings to the final rice product.
There are photos and descriptions on the wall if you prefer to read.
Step 1: Seed selection
Step 2: Seed soaking
Step 3: Seed planting
Step 4: Rice Nursery Raising
Step 5: Land Preparing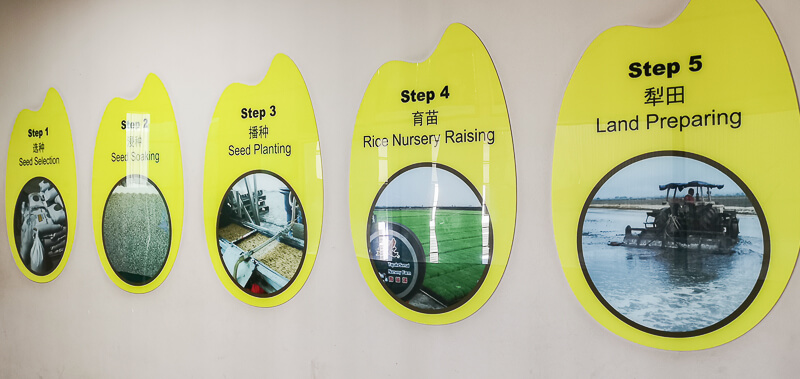 Step 6: Nursery implanting
Step 7: Weeding
Step 8: Fertilizing
Step 9: Land flooding
Step 10: Harvesting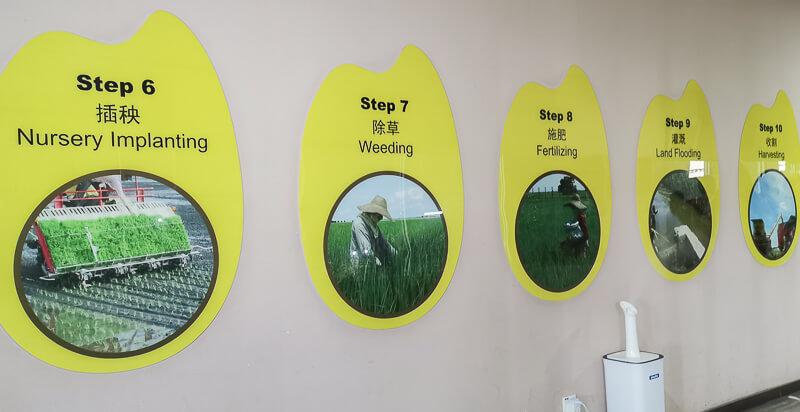 Process 1: Boiler
Process 2: Blower
Process 3: Storage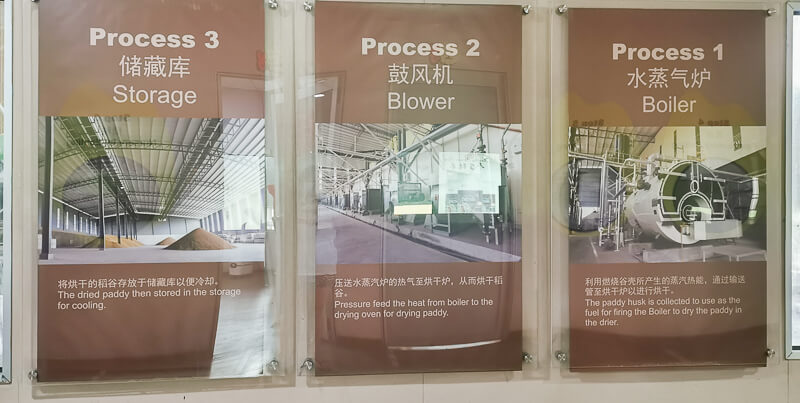 Process 4: Rice Huller Machine
Process 5: Paddy Separator
Process 6: Rice Polisher Machine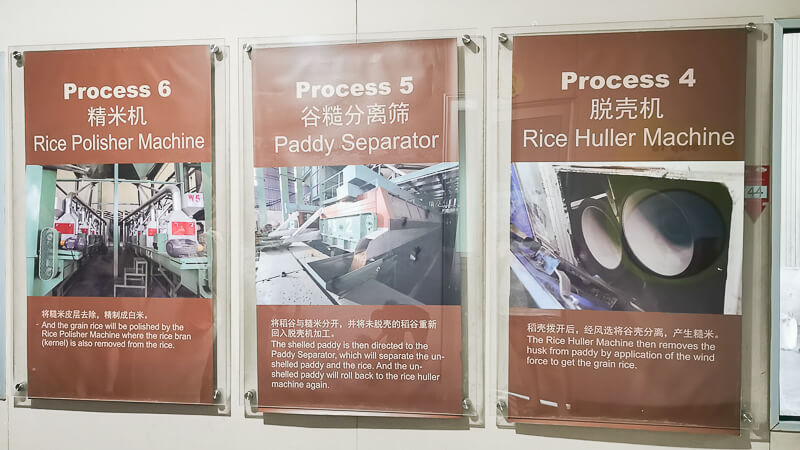 Process 7: Rice Grading Machine
Process 8: Destoner Machine
Process 9: Color Sorter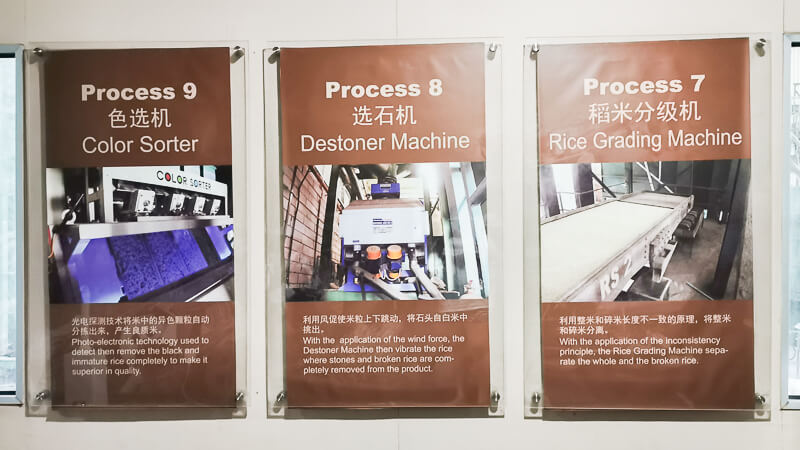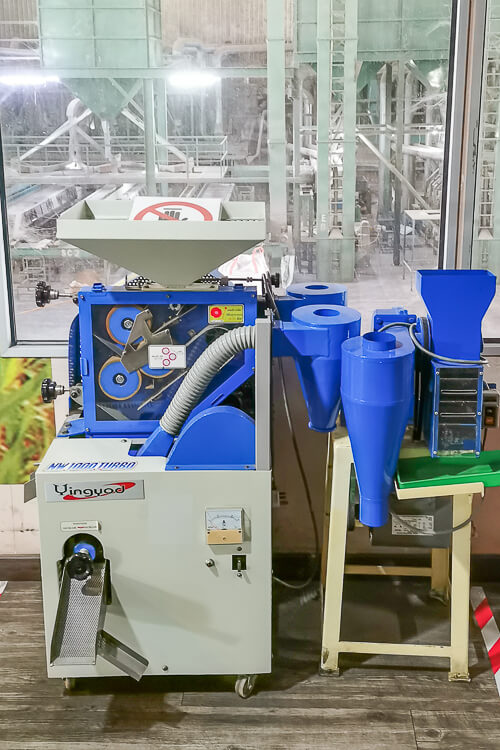 And yeah, we got to learn about the anatomy of a rice too!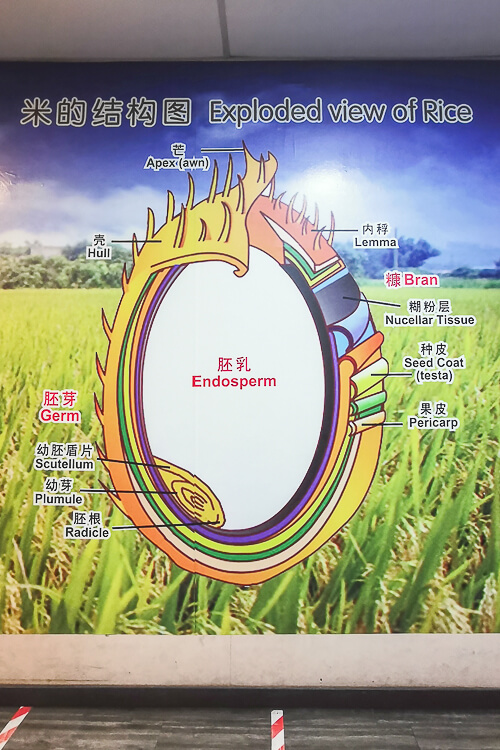 Gallery
Then, we moved on to the second part of the tour, which is more like a museum and less like a factory. Here, you can read the history of Sekinchan town, reminisce about the traditional kitchen wares and dining room set up. If you're Asian born in before Year 2000, I'm sure you can recall your family using some of these items; if you're not, this will give you a glimpse of Asian life in the past.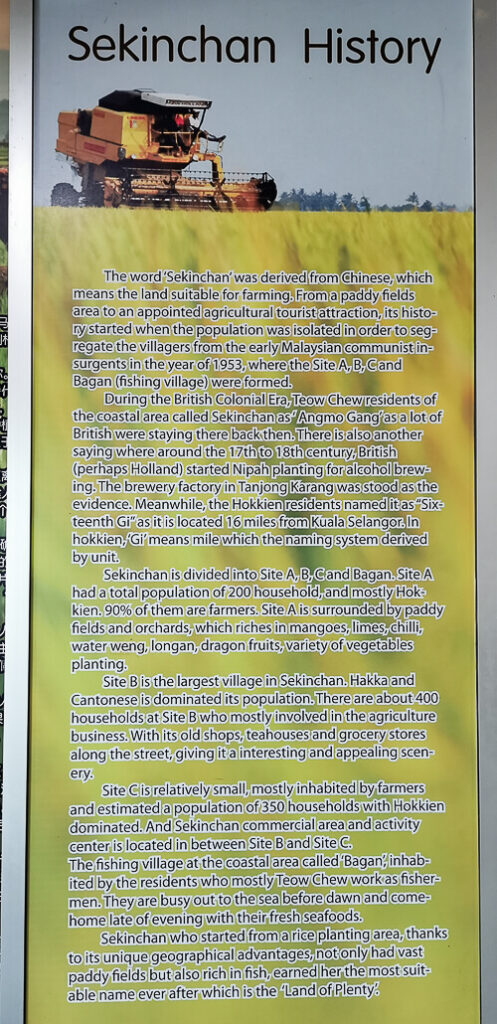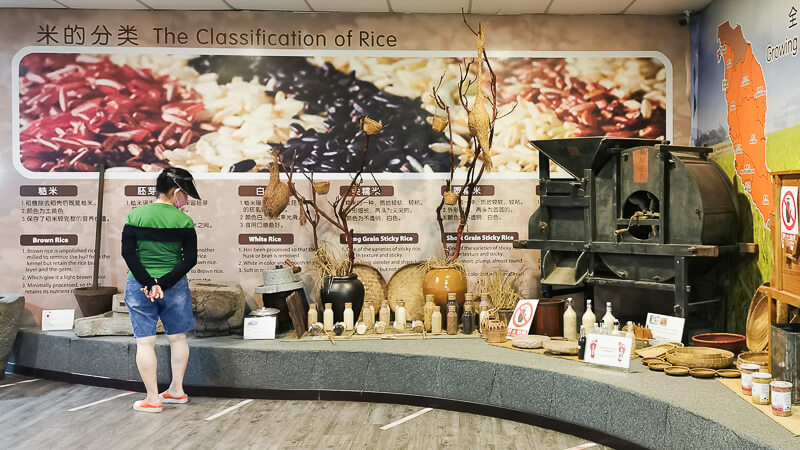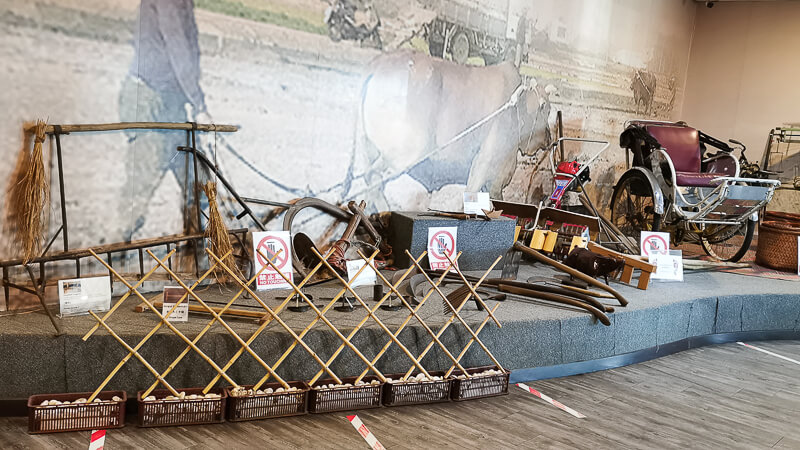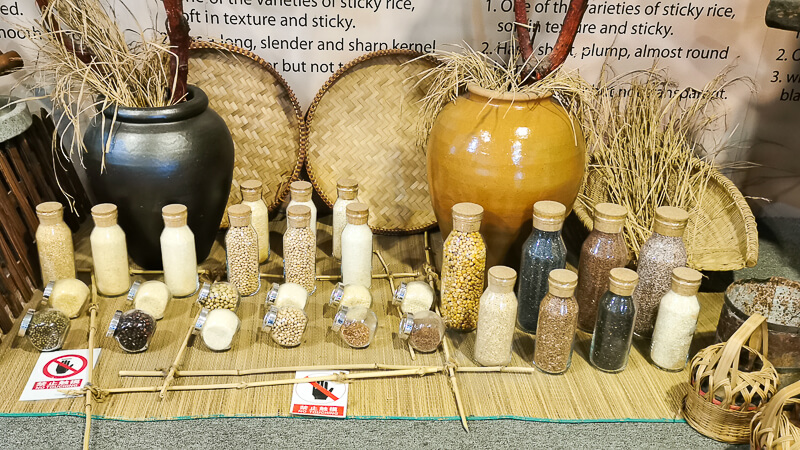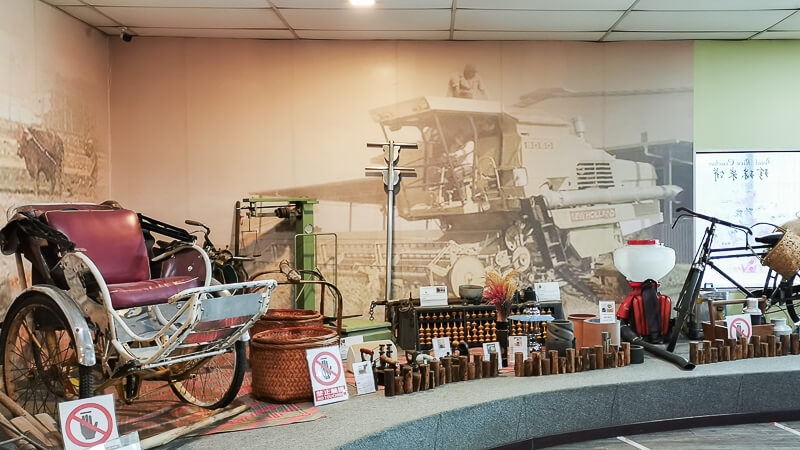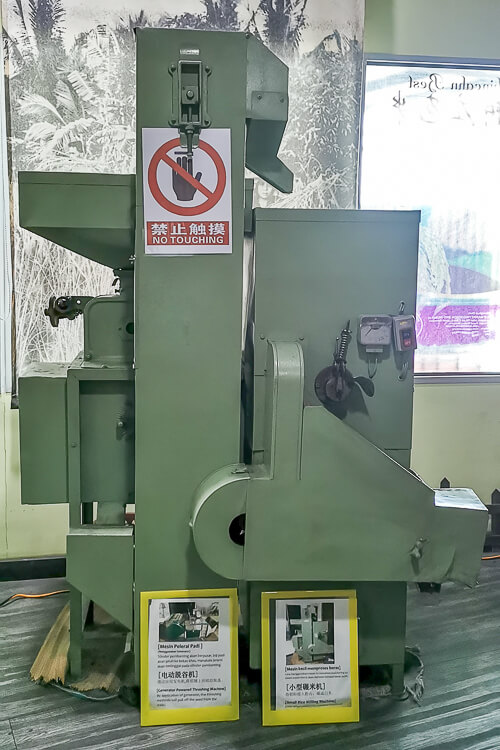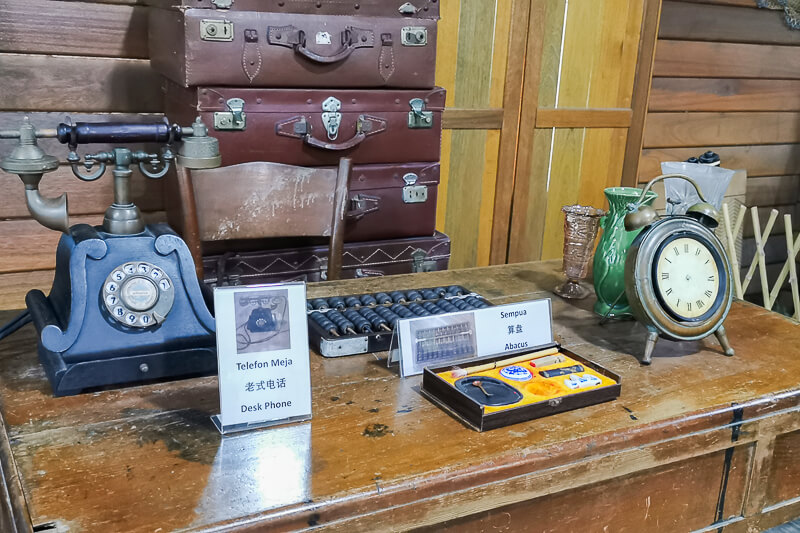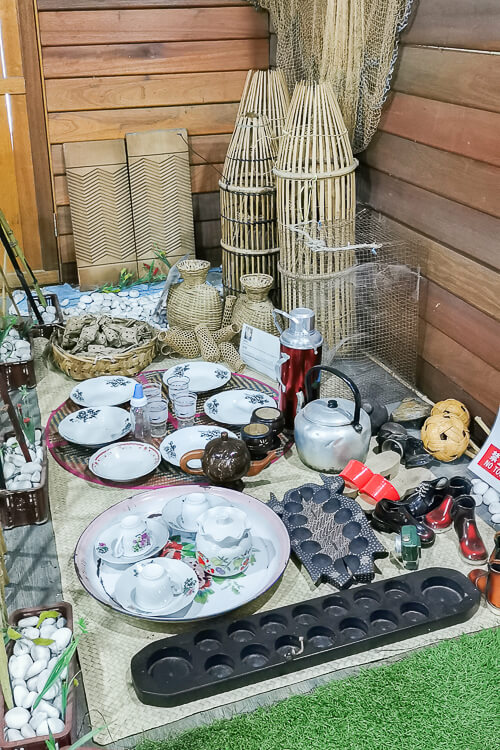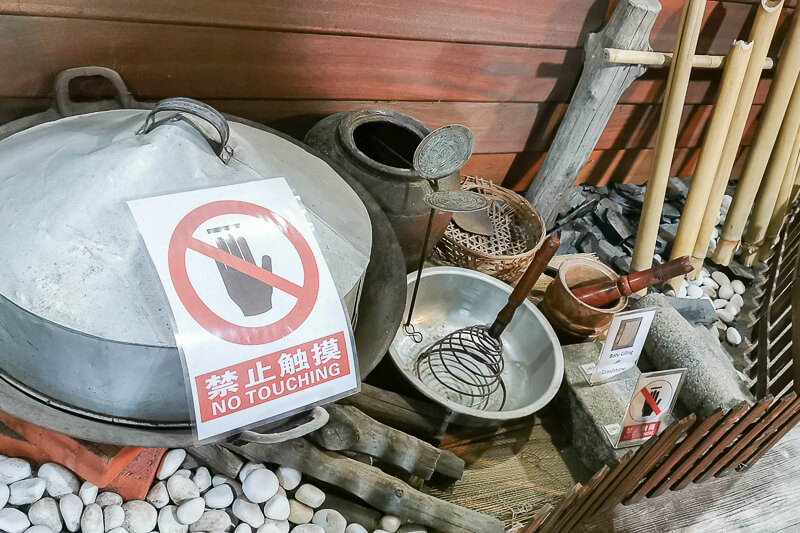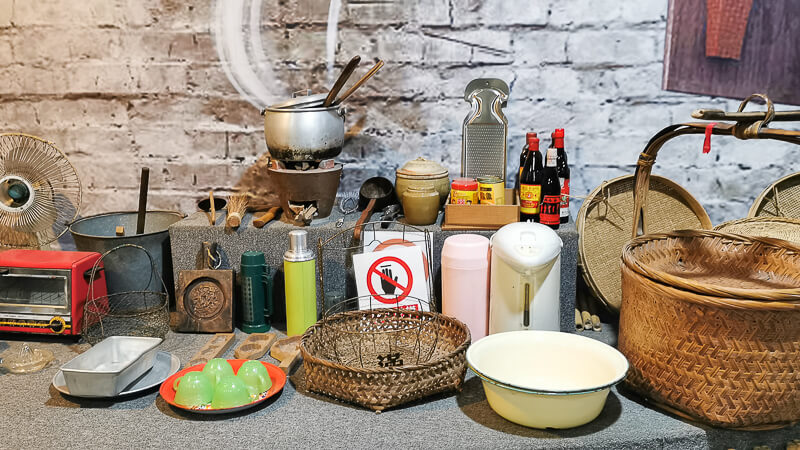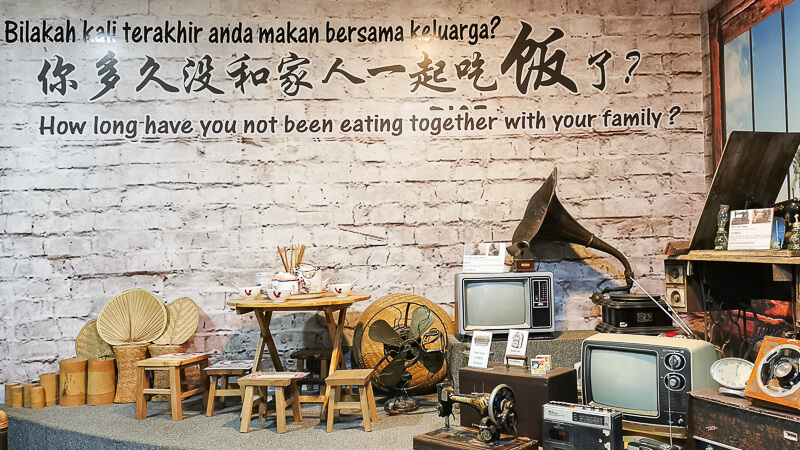 Shops
At the end of the tour, we made our way to Level 1's retail shop. Here, there are various rice bags being sold, along with rice-related products and snacks. We tried the crackers (keropok) in the following photo, and we really like it.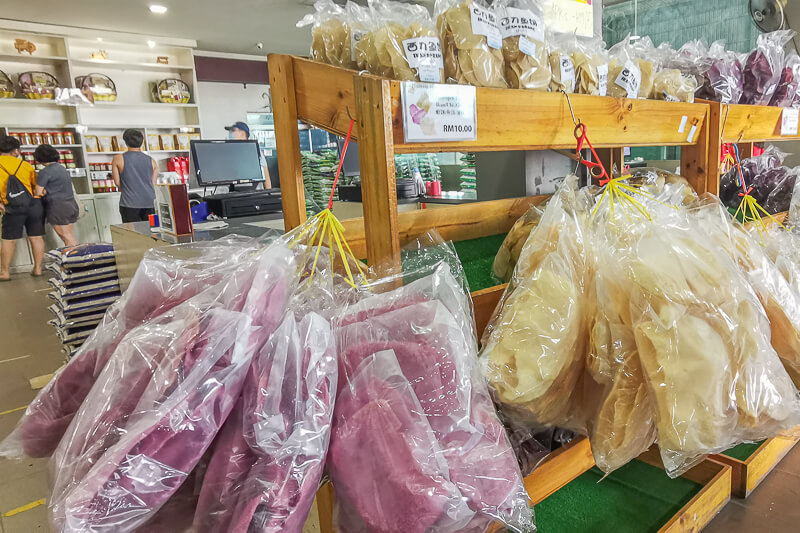 Outside the retail shop, there are plenty of stalls selling various food and drinks, such as boiled corn, coconut juice, deserts, etc. There are several (not many) tables and benches.
Nearby Attractions
Along the same road as Paddy Gallery, there are several tourist attractions that you can consider visiting, such as Mango King and Ah Ma House.
Also, there are soooo many paddy fields around the Gallery, so I encouraged you to visit during green paddy season, which is usually between mid-March to mid-May, and between mid-September to mid- November.
If you're planning for a day trip to Sekinchan, stay tuned as I'll be writing a travelogue of my day trip soon!
If you like my work, you can buy me a coffee! Your support will help me to keep going!