October is the shoulder season before the year-end festivities kicks off in November. Despite that, there are quite a number of festivities this month.
Even though Deepavali falls on 12 November 2023 this year, the festivities kickstart early this October. The Deepavali Light-Up takes place at Little India for the entire month of October and November.
Although not an official holiday, Halloween is also widely celebrated in many venues and attractions. There are events specially dedicated for Halloween, such as Halloween Horror Nights at Universal Studios.
If you love beers, several European (or Germany) restaurants will be offering Oktoberfest deals.
Let's get into the details!
Singapore's Weather in October
October is the start of inter-monsoon period, which lasts from October to November. During this month, the wind is light and brings with it sea breeze.
Based on historical data between 1991 to 2020, October is the fourth wettest month in Singapore in terms of rainfall. On average, it rains 15 days out of 31 days, but the rain is mostly of short duration.
Rain occurs occasionally in the afternoon and early evening. It's best to bring an umbrella if you're planning for outdoor activities.
I recommend that you bookmark Singapore's weather website, which is a very useful website to see current rain area & intensity, and to check the rain forecast for the next 4 days.
October's temperature hovers between 24 to 31 degrees Celsius (75 to 88 degrees Fahrenheit). Generally, the temperature in Singapore doesn't differ much from month to month.
In October, the sun rises between 6.46am (31 Oct) to 6.51am (1 Oct), and sunset occurs between 6.50pm (31 Oct) to 6.57pm (1 Oct).
Travel Advisories
Haze
The haze caused by the forest fire in Sumatera is making its way to Singapore. It remains to be seen whether the haze will be here for a short stint or it will stay for long.
If you're coming to Singapore in October 2023, I recommend that you pack extra face masks and plan indoor activities as backup in case the haze gets worse. You can check the real-time haze reading and advisory from haze.gov.sg.
Merlion Temporary Closure
The Merlion will be undergoing repair works for 11 weeks, from 25 Sep 2023 to 13 Dec 2023. During the closure, photo-taking is not possible because the statue will be covered in scaffolding.
If you really want to take photo with Merlion, there's a "Merlion Cub" nearby the main Merlion. And there's also another Merlion at Mount Faber!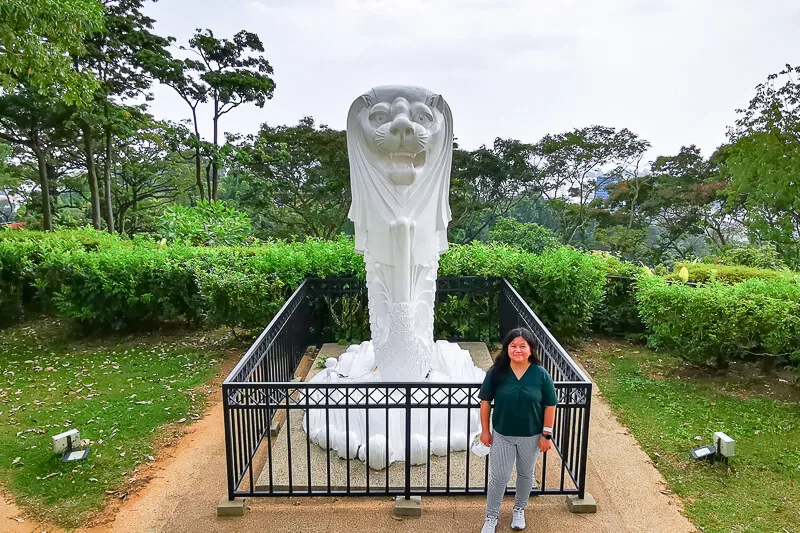 Have any questions about traveling in Singapore? Join All About Singapore Travel FB group, I'll be there to answer your questions!
Cable Car Temporary Closure
The cable car will be undergoing scheduled maintenance during the below dates:
Sentosa Line Closure: 27 Sep – 11 Oct 2023
Mount Faber Line Closure: 12 Oct – 23 Oct 2023
If you want to visit Mount Faber during these dates, you can take shuttle bus from Harbourfront, or take a taxi.
If you want to visit Sentosa, you can take Sentosa Express from VivoCity, take bus or walk from VivoCity.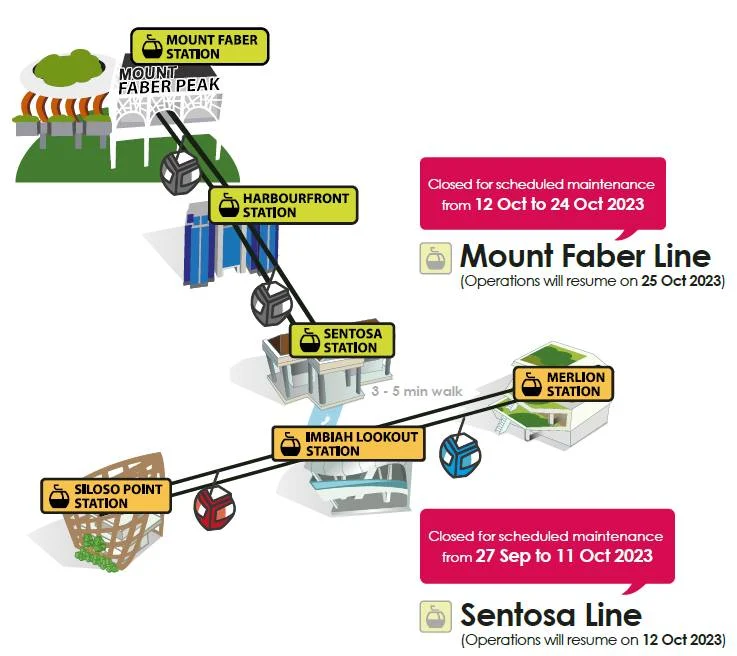 Things to do in Singapore in October 2023
1. Deepavali Light Up
On 12 November 2023, Singapore will be celebrating Deepavali (or Diwali), the festival of lights. It is a public holiday. However, the festivities start as early as 30 Sept 2023!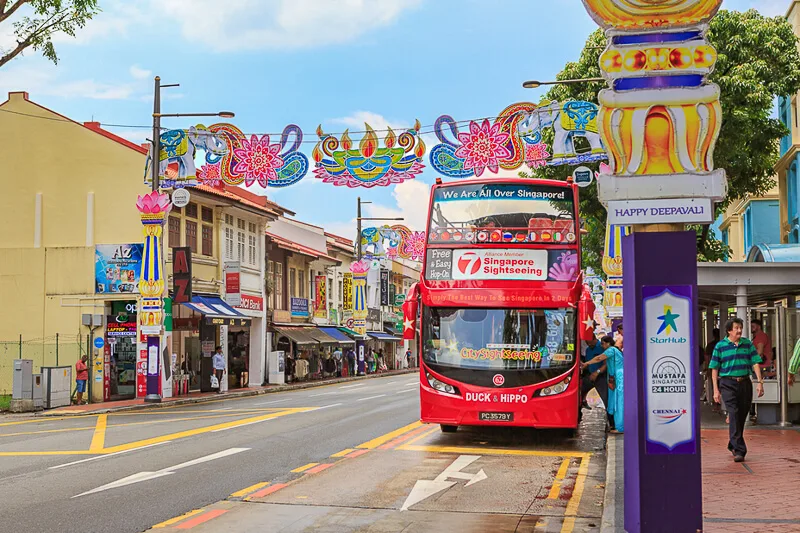 The streets at Little India are decorated with colorful arches and bright lights. The Deepavali Light-Up will take place from 30 September 2023 until 3 December 2023, along Serangoon Road and Racecourse Road.
At the Deepavali Festive Village (located on Campbell Lane), you can shop for colorful decorations, traditional snacks and deserts, bright apparels among many other festive items.
On 27 October 2023, from 6.30pm to 8pm, Deepavali Street Show presents song and dance performances that pay tribute to the magic of this festive season at Indian Heritage Center (5 Campbell Lane, Singapore 209924).
Feeling hungry after exploring Little India during Deepavali season? Head to Deepavali Food Bazaar located at Poli@Clive Street where you can find delectable Indian cuisines. The bazaar is open at 2-10pm daily, from 25 September to 11 November 2023.
The two most popular temples to visit for Deepavali are Sri Veeramakaliamman Temple and Sri Mariamman Temple.
There will be a wide array of events and activities being organized (such as Tamil rap competition and treasure hunt). You can check Deepavali official website to find details of the activities.
2. Chrysanthemum Charm Display at Flower Dome, Gardens by the Bay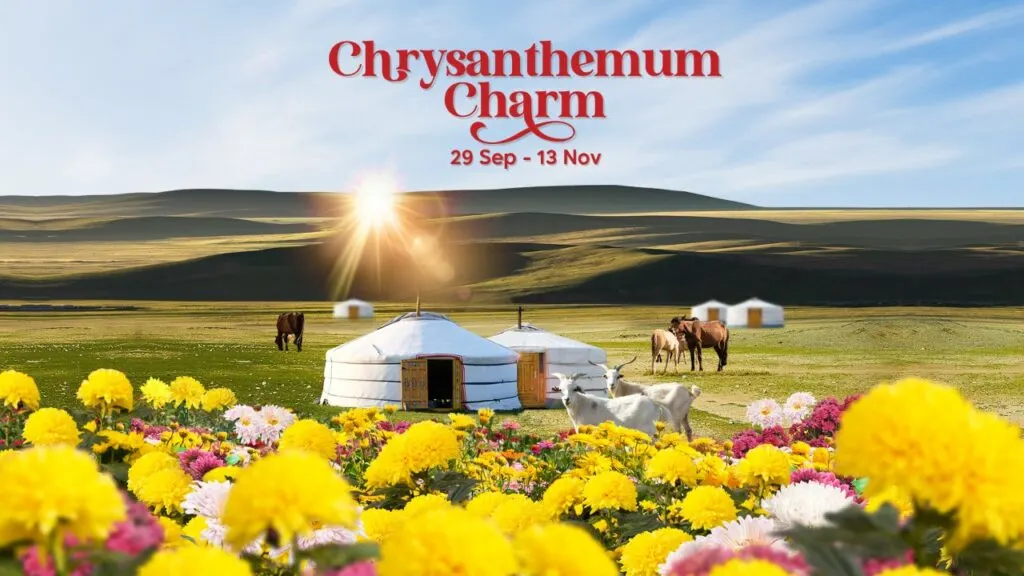 From 29 September to 13 November 2023, the Chrysanthemum Charm floral display at Flower Dome will showcase over 80 diverse chrysanthemum varieties, including 10 new ones debuting in Southeast Asia, set in a landscape reminiscent of Mongolia's lush grasslands.
This exhibit, presented in collaboration with the Embassy of Mongolia in Singapore, also features elements of Mongolian culture, including a life-sized Mongolian ger (aka a 'yurt' in English), offering a glimpse into the traditional nomadic lifestyle of Mongolians.
Date: 29 Sep 2023 to 13 Nov 2023
Admission: From S$20 onwards (include Supertree)
Venue: Flower Dome at Gardens by the Bay
Address: 18 Marina Gardens Drive, Singapore 018953
3. Halloween
In the weeks leading to Halloween, there are many Halloween-themed events to celebrate the occasion. Some of the noteworthy ones are:
(i) Halloween Horror Nights at Universal Studios Singapore
When: Selected nights from 29 Sep to 4 Nov 2023 (7.30pm to 12.30am/1.30am)
Where: Universal Studios Singapore
Ticket: From SGD 79 (Get ticket here)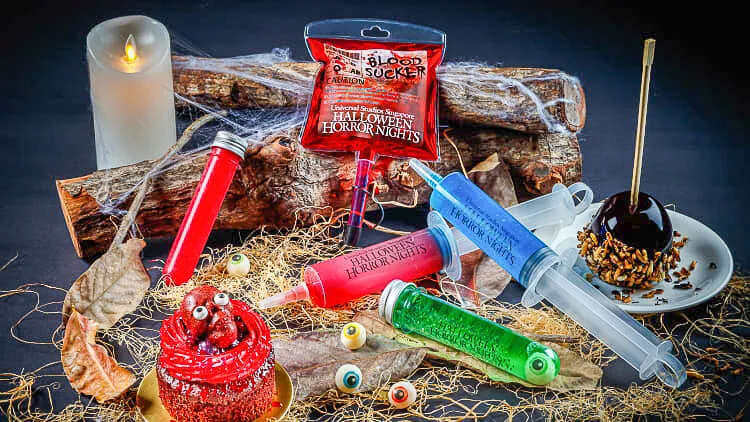 (ii) Ghost Ship Cruise
When: 24-31 October 2023 (6.30pm)
Where: Royal Albatross Berth at Resort World Sentosa
Ticket: From SGD 225
Website: here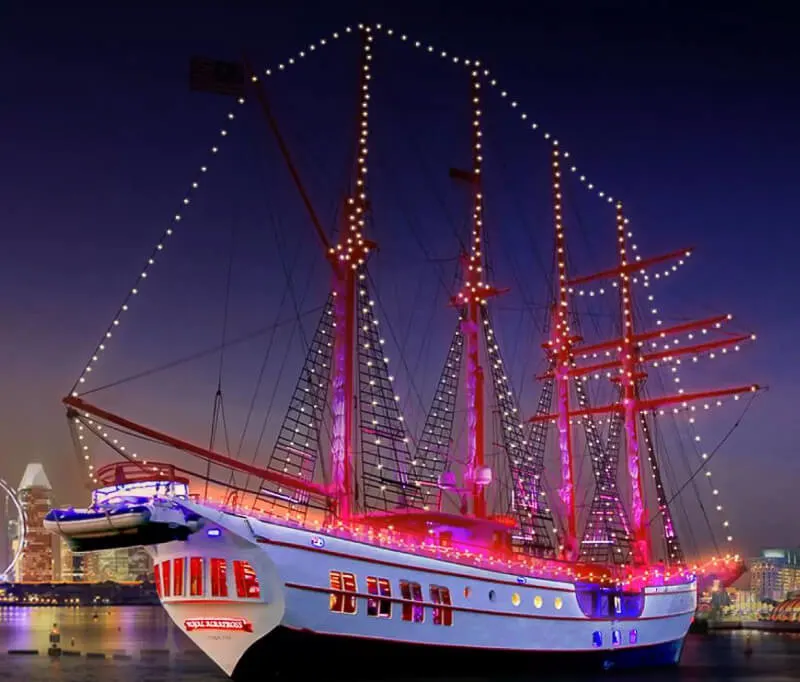 4. Oktoberfest
Beer lovers, yes you can celebrate Oktoberfest in Singapore! Here are some of the venues that offer Oktoberfest deals:
(i) PAULANER Bräuhaus
When: 15 Oct, 22 Oct 2023
Where: 9 Raffles Boulevard
Website: here
Promotions:
– Oktoberfest Brunch Buffet at S$89++ (free flow soft drinks) or S$119++ (free flow beers, wines, soft drinks)
(ii) Brotzeit
When: 31 Aug to 29 Oct 2023
Where: Brotzeit outlets
Website: here
Promotions:
– Oktoberfest platter for S$145
– Free flow beer and wine at closing party for $68
(iii) Raffles Town Club
When: 20 October 2023
Where: 1 Plymouth Avenue
Website: here
Promotions:
– Buffet dinner and 1 Erdinger beer for S$88
What else to do in Singapore
If you haven't yet, I highly recommend that you read my guide on the best things to do in Singapore. In that article, you'll find 60+ ideas to make your trip to Singapore a memorable one.
If you have any questions about traveling in Singapore, join All About Singapore Travel Facebook group and post your questions there to get a faster response from me and other members.
If you like my work, you can buy me a coffee! Your support will help me to keep going!