Ambassador Transit Lounge at Terminal 2 Singapore is one of the 2 contract lounges in T2. The other one is SATS Premier Lounge T2.
We visited this lounge during late afternoon and in the morning. We were staying overnight at Ambassador Transit Hotel at Terminal 2, so we were entitled to free meals at this lounge.
If you're accessing the lounge with Priority Pass, your entitlement will differ from those of hotel guests.
Lounge Access
Ambassador Transit Lounge at T2 can be accessed:
Via lounge memberships such as:

Priority Pass
LoungeKey
DragonPass

Via credit cards that give Ambassador Transit Lounge access, such as Diners card
By paying:

walk-in rate: S$55 (3-hour without shower), S$68 (3-hour with shower)
online booking: S$50 (3-hour without shower), S$60 (3-hour with shower)
Want to get free lounge access? Read: Which Singapore Credit Cards Have Free Lounge Access
Lounge Entitlement
As a guest of Ambassador Transit Hotel, these are our entitlement at the lounge:
45 minutes Lounge use for meals
Alcoholic beverages are not included, subjected to payment
Must be used during hours of Hotel T2 stay
Additional meal SGD 20 nett
Child between 2 to 6 years old additional SGD 10 nett
Other lounge facilities subjected to payment (i.e. no free shower and gym)
If you are holding a Priority Pass or equivalent, here are your entitlements:
3 hours Lounge access
Free shower
Free alcoholic drinks (limited amount)
Free gym
Opening Hours
Ambassador Transit Lounge at T2 is open 24 hours daily.
How to get there
Ambassador Transit Lounge at T2 is an airside lounge. It is located at Level 3, next to Sunflower Garden.
From immigration, turn right and walk for a short distance until you see Discover Singapore. Then, take the escalator near Discover Singapore to Level 3 and you will arrive at Ambassador Transit Hotel.
From the hotel, walk towards Sunflower Garden and you will see Ambassador Transit Lounge.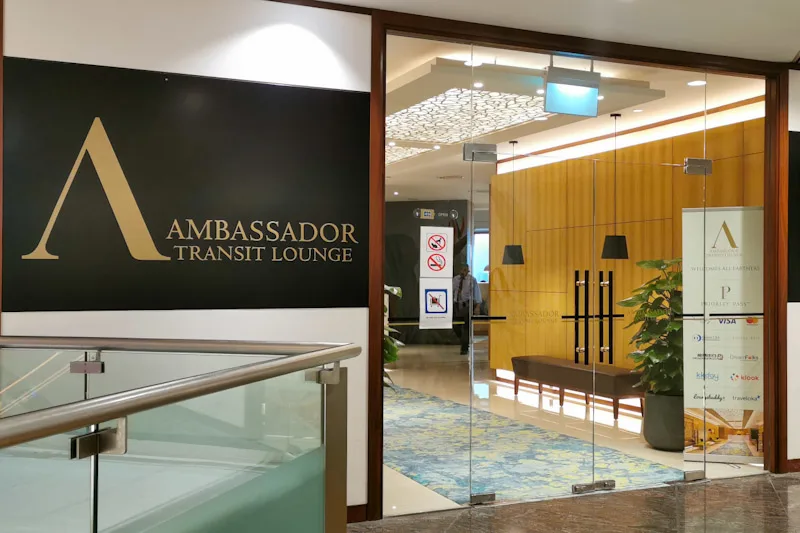 Have any questions about traveling in Singapore? Join All About Singapore Travel FB group, I'll be there to answer your questions!
Seating
There are various types of seats at Ambassador Transit Lounge. At the buffet area, you can find dining tables with a pair of chairs.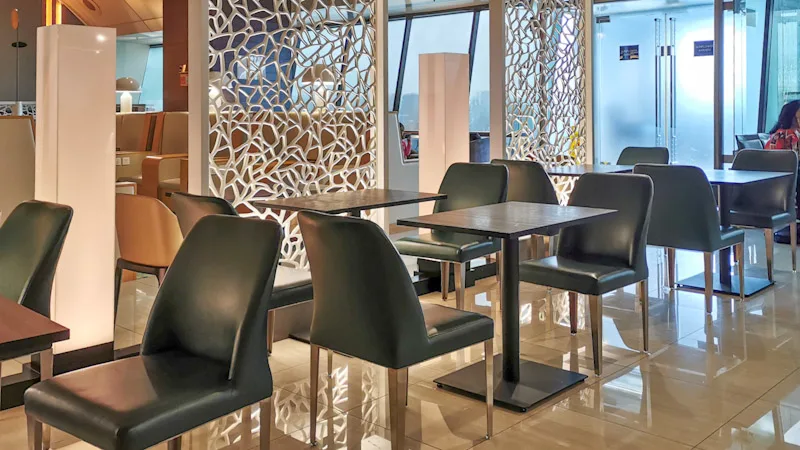 At the center of the lounge, there are comfy armchairs with power outlets right below the tall ceilings.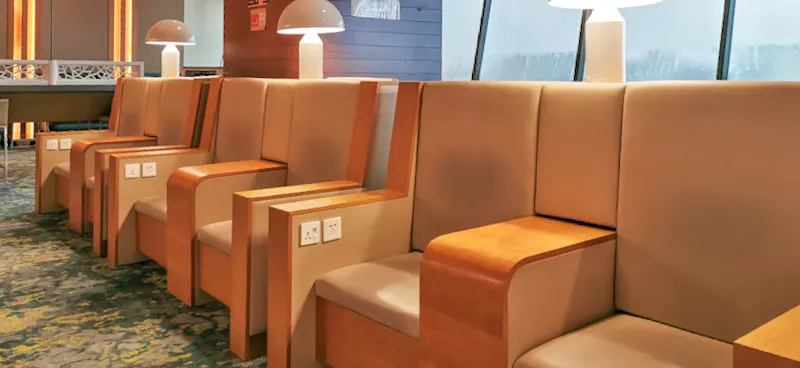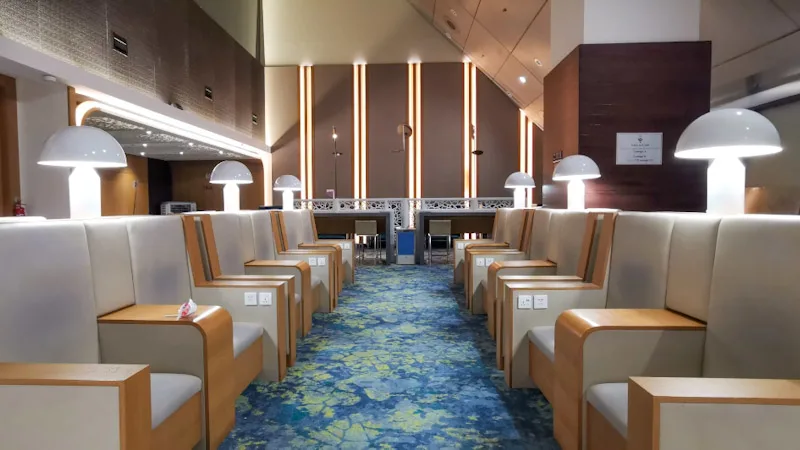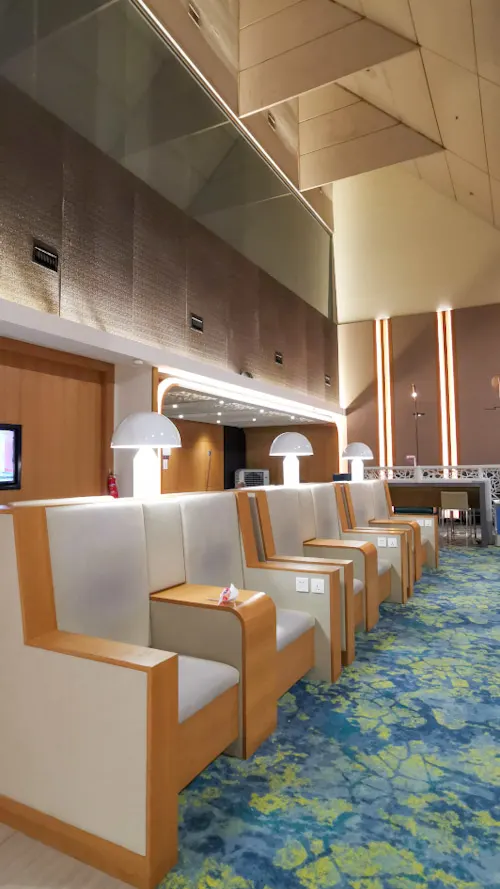 For those who need privacy, there are sofa benches with 3-sided tall enclosure.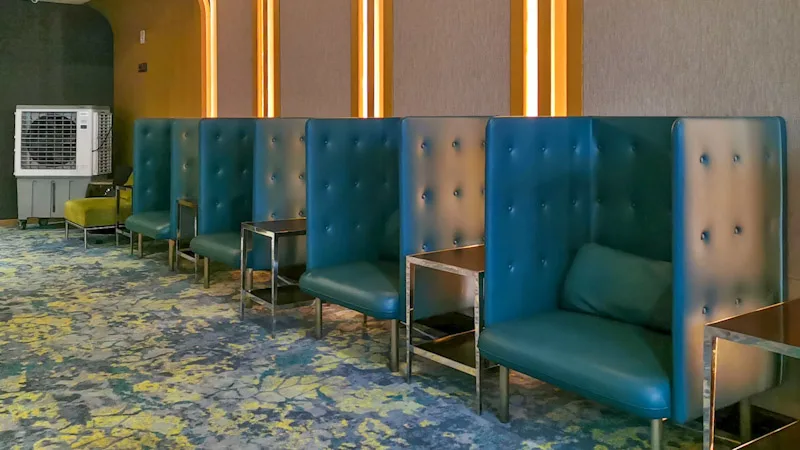 There are also high chairs with narrow working desk for those who prefer a co-working ambience.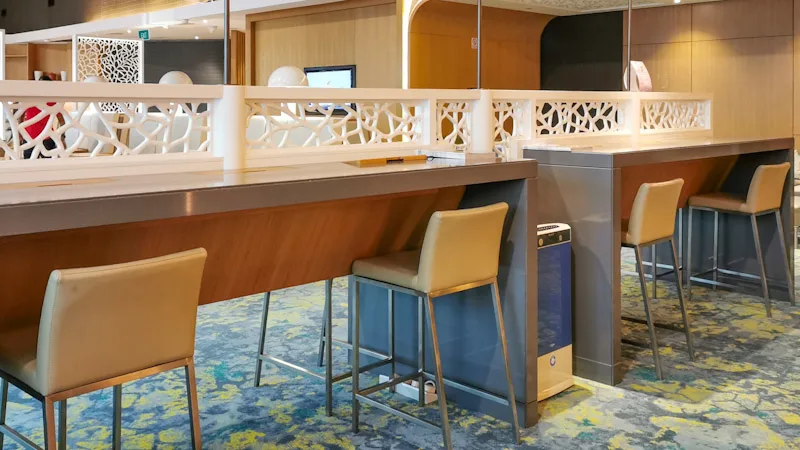 Lastly, for groups who want to interact, there is a section with lounge chairs facing each other.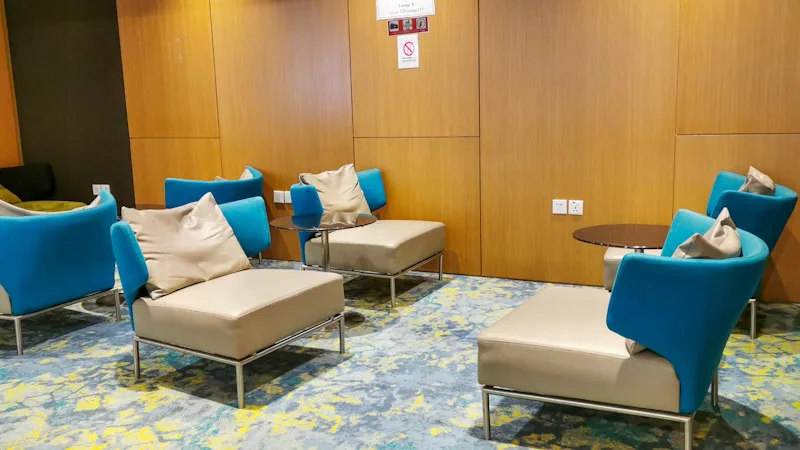 There is also an outdoor seating area but that's for people who need to smoke. The smoking are is facing Sunflower Garden but there is no access to the garden from the lounge.
Food
The food and drink selection in Ambassador Transit Lounge T2 is average. There isn't a wide variety of selection compared to the other lounge at T2. But despite the limited selection of food, the taste was actually quite decent (to be fair, we were starving when we visited, thanks to our flight delay chaos).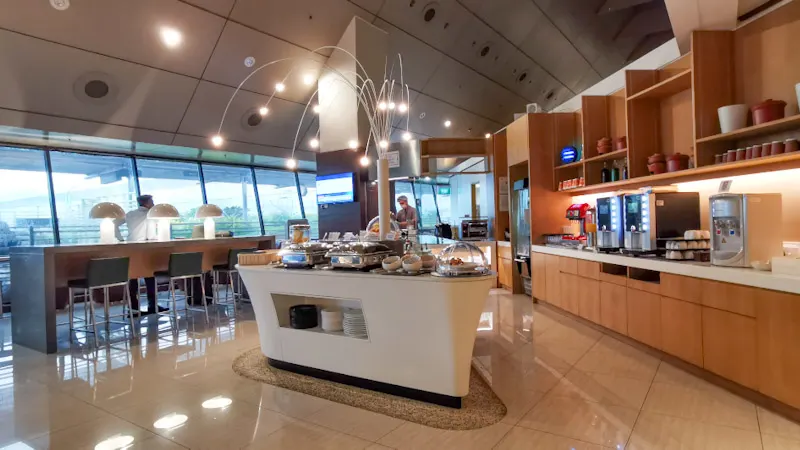 Inside the hot food tray, I counted 7 different dishes. For our late lunch/early dinner, the hot food in the tray were: steamed fish, chicken, vegetable, curry chicken, pasta, mixed vegetable, and vegetable curry.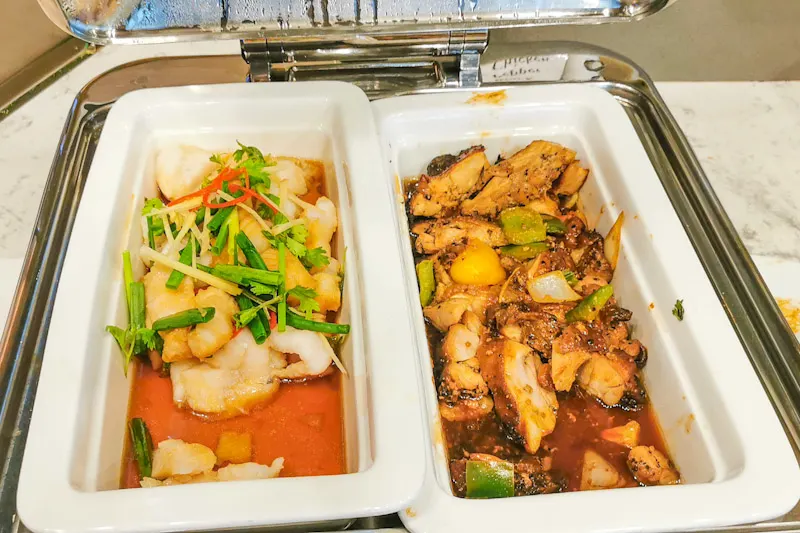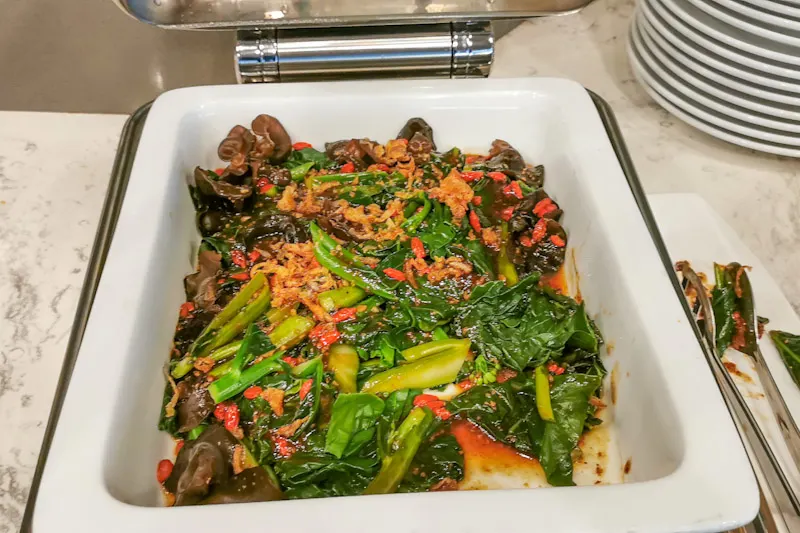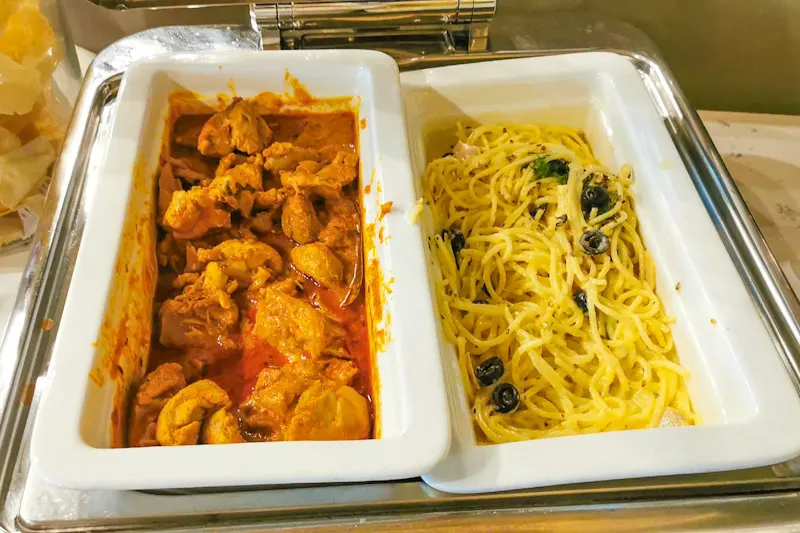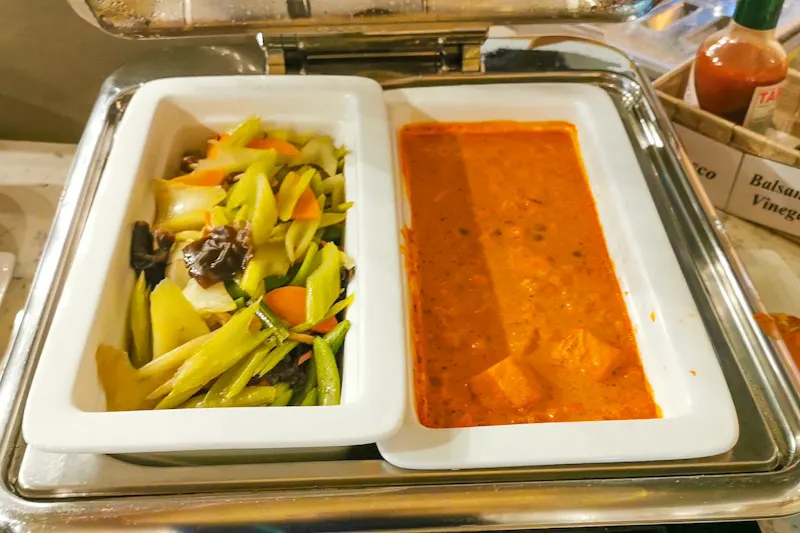 The soup during the day was chicken soup. There's also a toast for visitors to toast the bread.
The pastry selection consisted of sliced bread and croissant.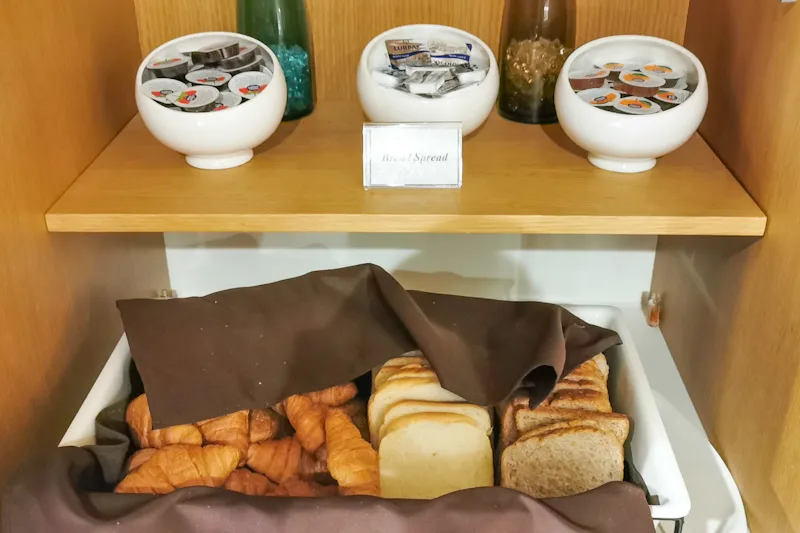 The Punjabi curry chicken is best served with a papadam, so I'm glad they have papadam in a jar!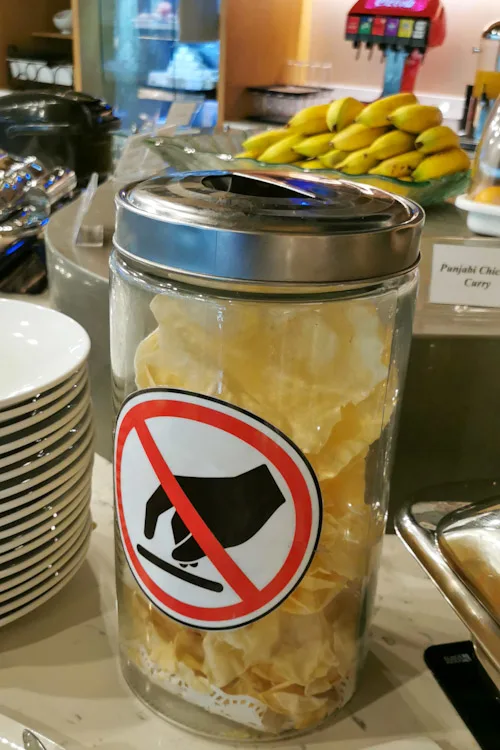 At the salad bar, there were mixed leafy vegetables, cucumber, cherry tomato, potato salad, black olive, kimchi, corn and salad dressing.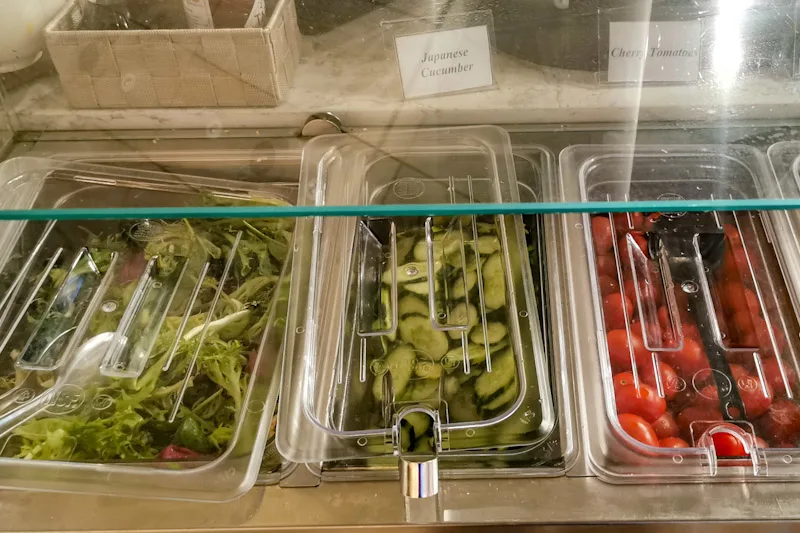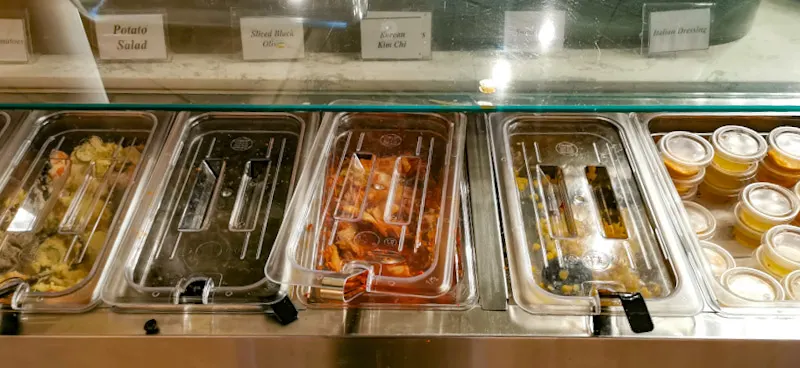 At the dessert section, there were eclairs as well as fruits (banana, orange, apple).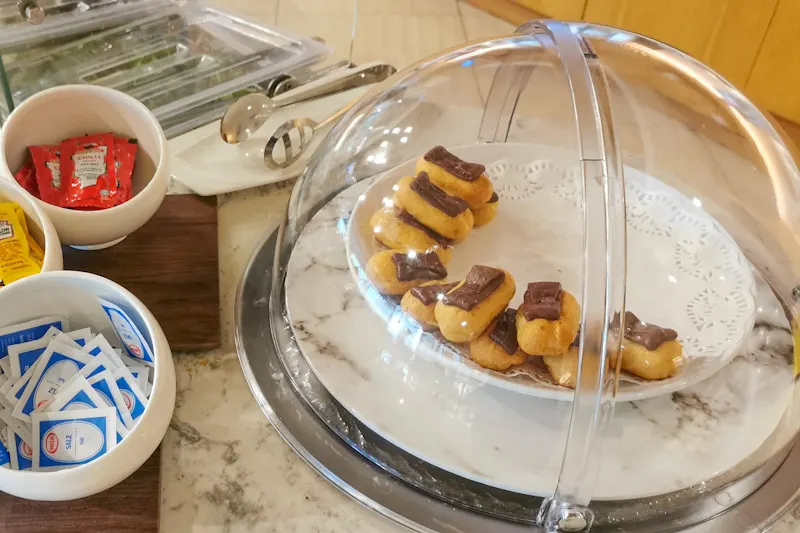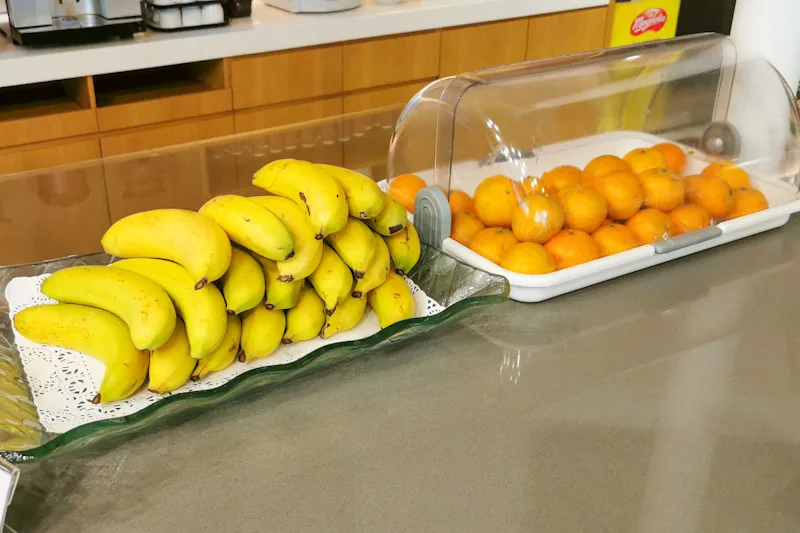 Apples were stored in a chiller together with cheese sandwich and fresh milk.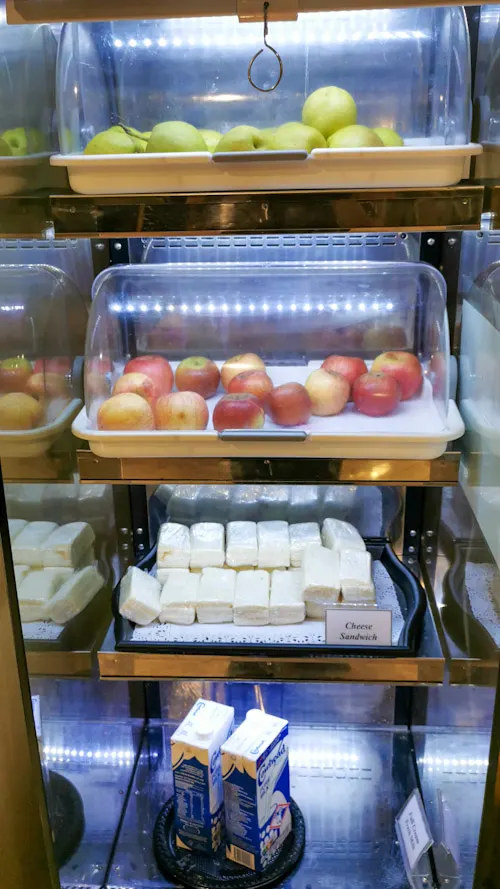 The highlight of the food for us would be the Fried Kway Teow from the Live Cooking Station. At first, we ordered just a plate to share because we don't have high expectation that a char kway teow from lounge could taste good.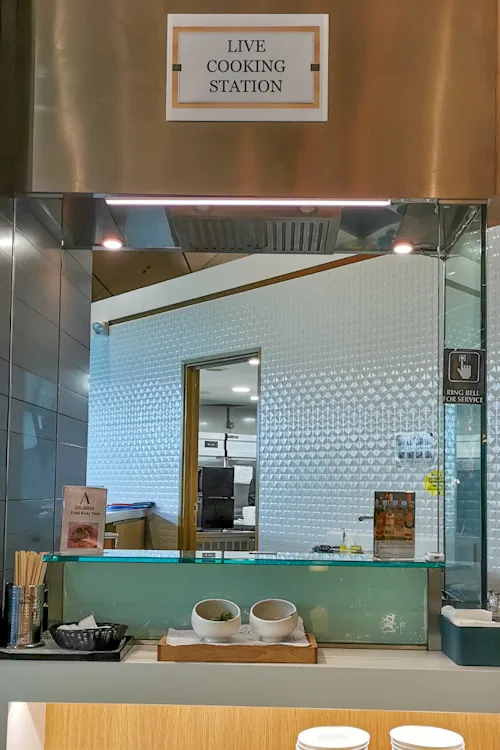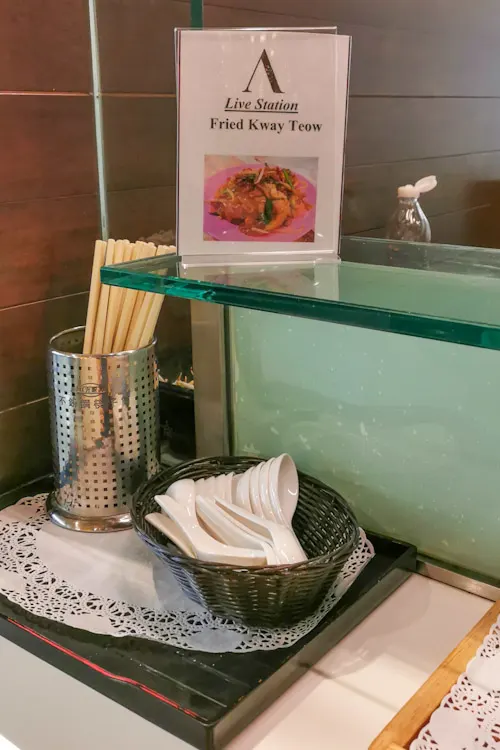 After waiting for a good 15 minutes, our kway teow was finally done. To our surprise, the kway teow smelled and tasted so good! We quickly ordered another plate.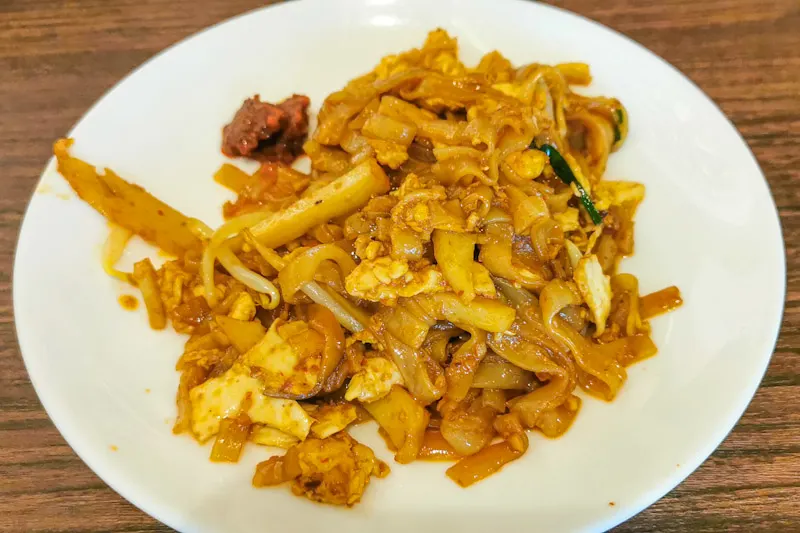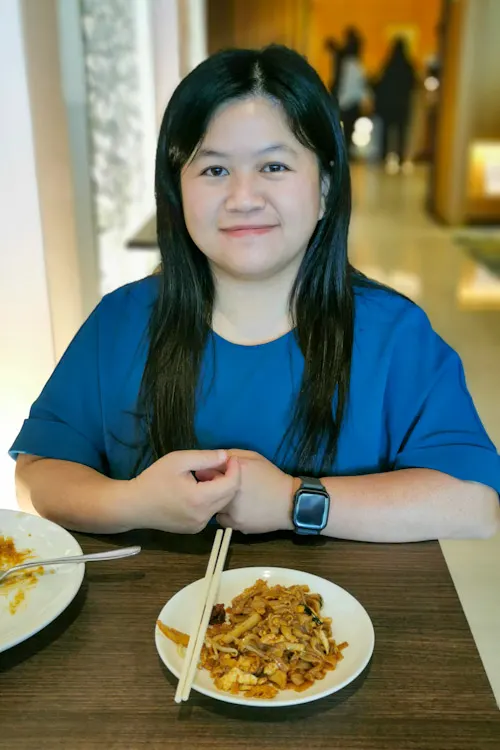 After all the feast, if you need to cool down, head to the ice cream freezer. The Magnolia ice creams were available in 3 flavors: chocolate, strawberry & lemon lime, and vanilla with chocolate chips.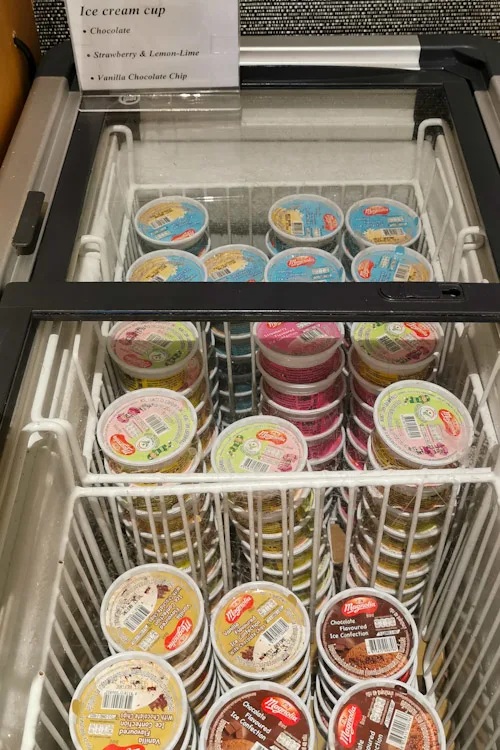 During breakfast, the salad, fruit and pastry sections offered similar items as the previous late afternoon. The only noticeable difference were the items in the hot food tray, and the lack of live cooking station. The live cooking station only starts from 12 noon.
Inside the hot food tray, there were baked beans, roasted potato, scrambled eggs, fried noodles, sausages, roti prata and dhal.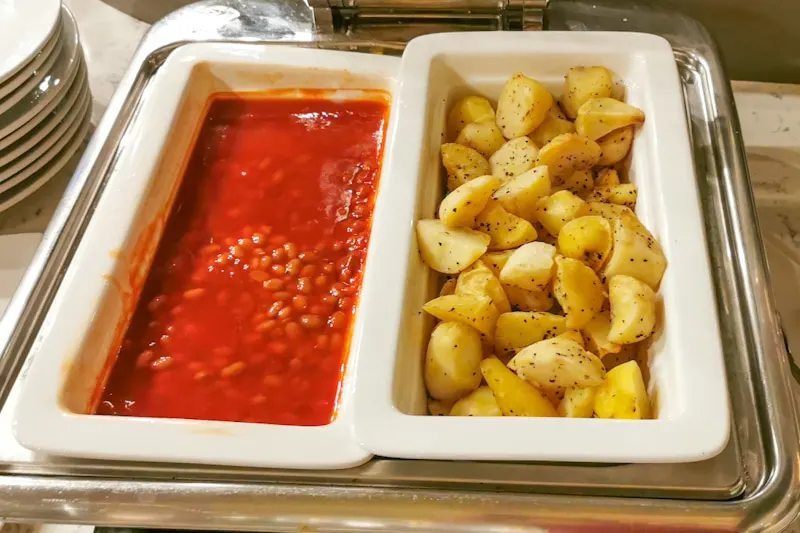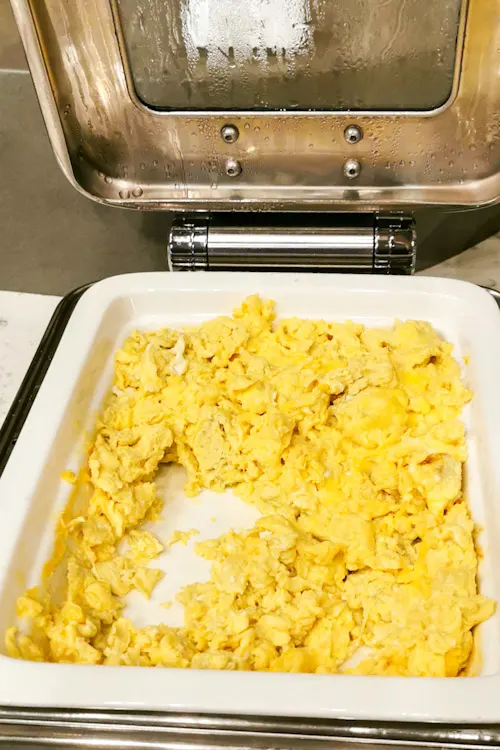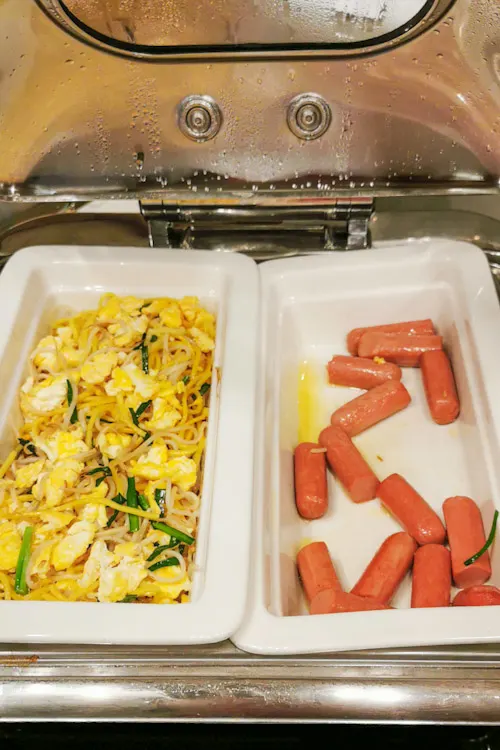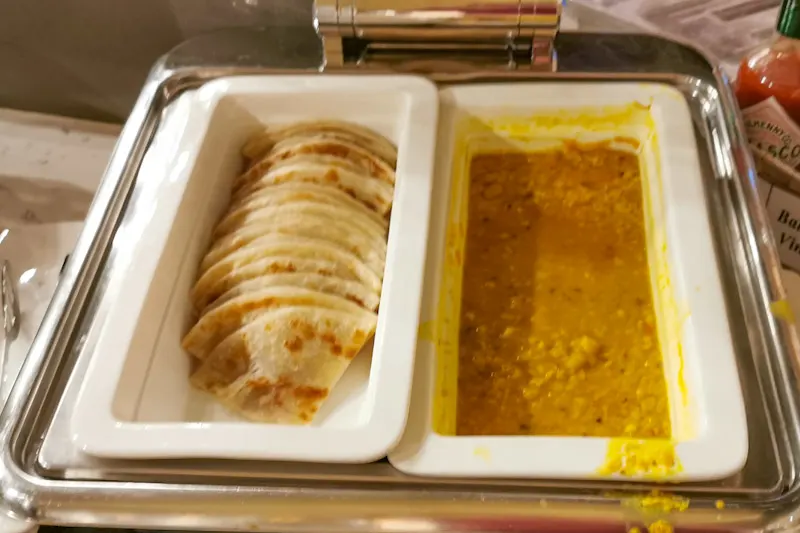 There were also cereals, congee/porridge and its condiments.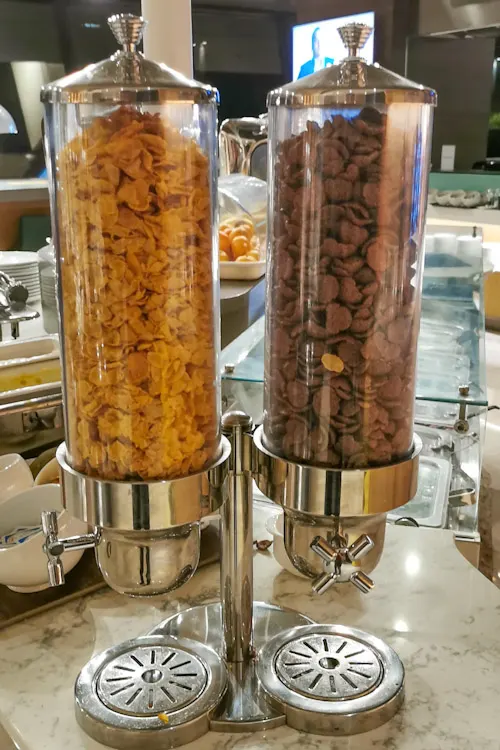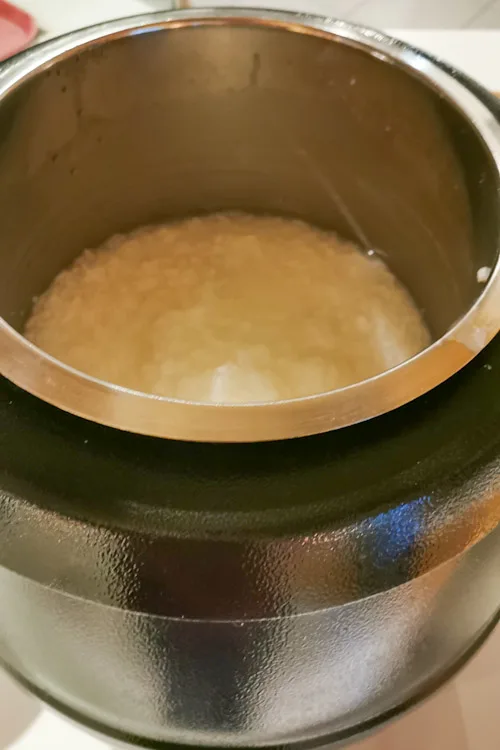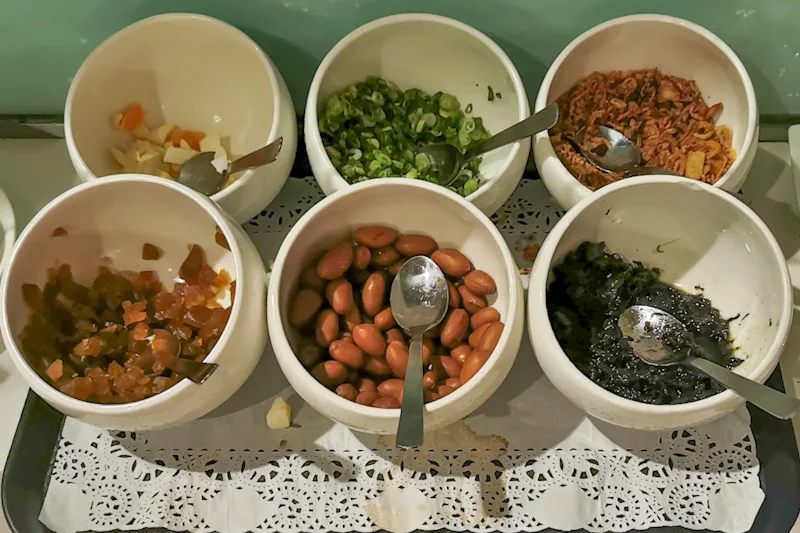 To be honest, I felt the breakfast was underwhelming.
Drink
At the hot drink section, there were two Nescafe beverage machines that serve coffees, teas and chocolate.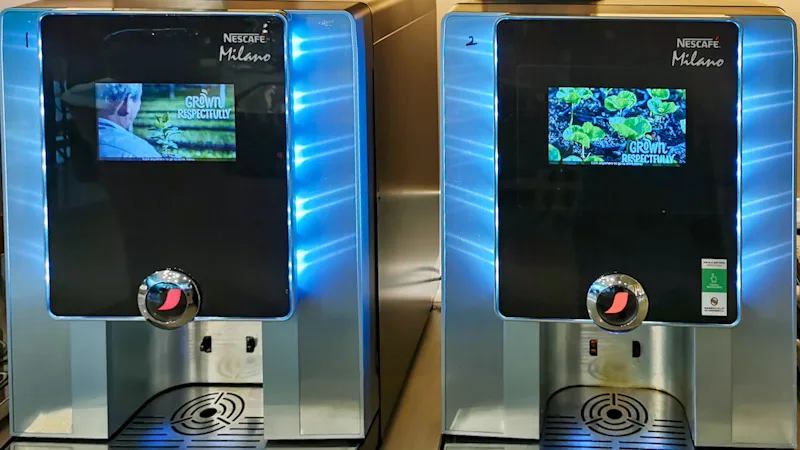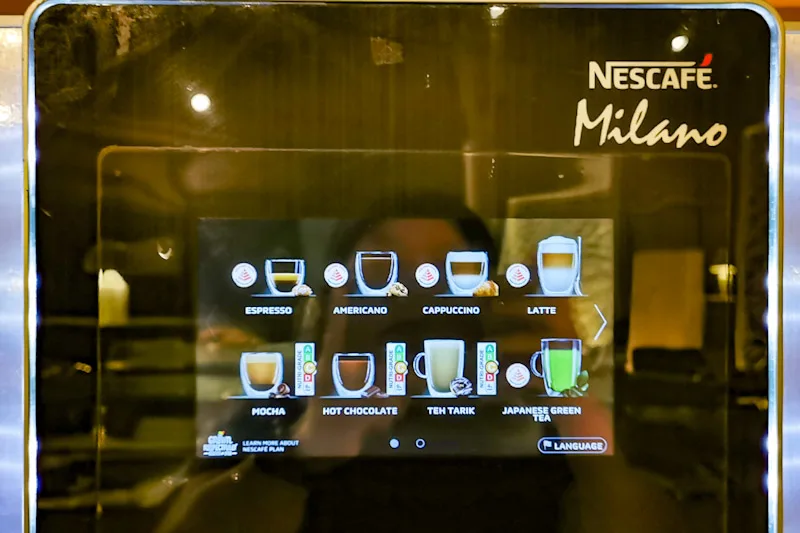 There were also teabags from Sir Thomas Lipton and OSK New Family, as well as mixed nuts.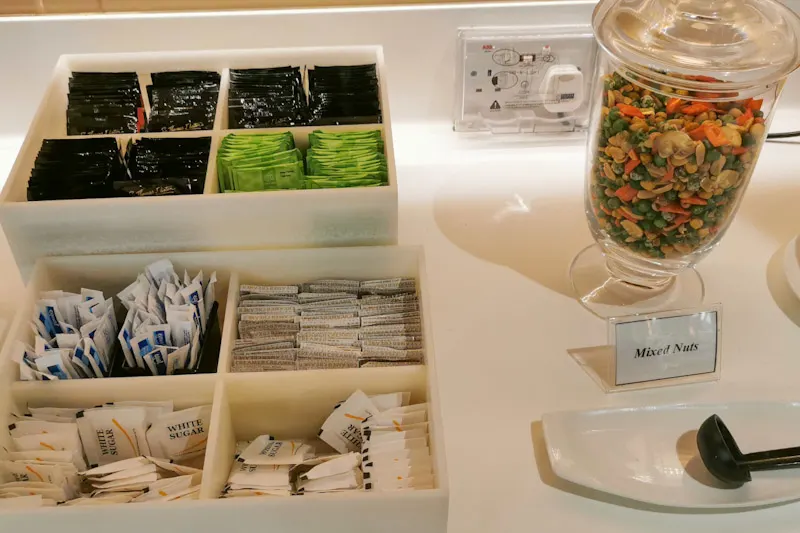 At the cold drink section, there were orange juice, apple juice, as well as soft drinks from the dispenser. Surprisingly, there wasn't any canned drinks.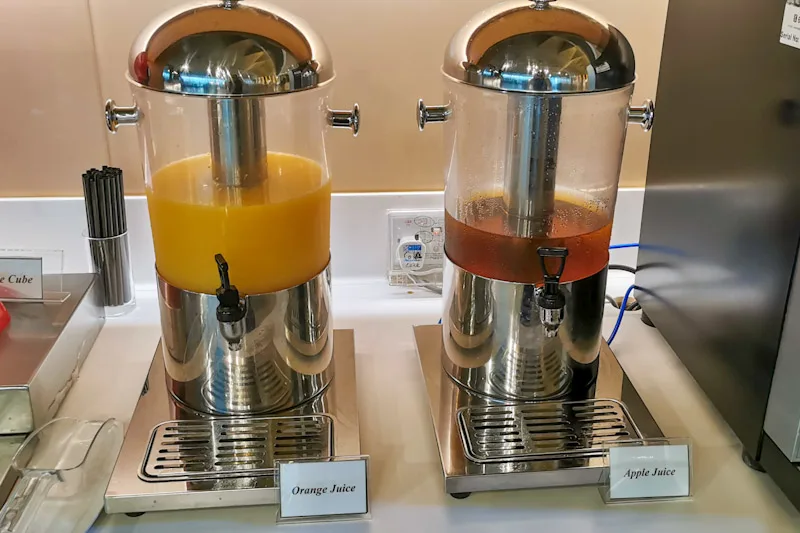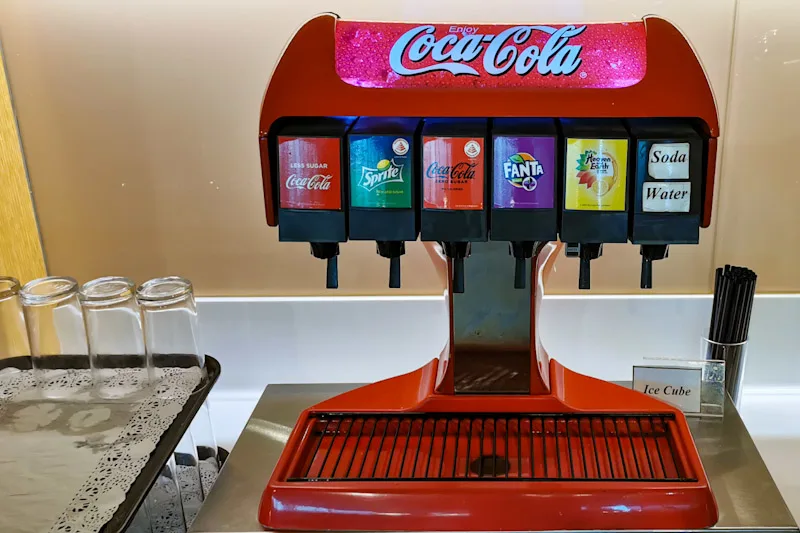 Alcohol available from 6am to 12 midnight. There were 6 choices of alcoholic drinks:
Tiger beer (320ml)
House wines red/white (120ml)
Gin Wembley (30ml)
Whisky Grants (30ml)
Vodka Stalinskaya (30ml)
Rum Bacardi (30ml)
As the hotel guest, we were not entitled to free alcohol. Priority Pass visitors do get a limited amount of alcoholic drinks, but the exact amount of alcohol entitlement is inconsistent. Some people reported they get 2 drinks, some said they get 4 drinks, and others said they get 0 drinks.
Ambassador clearly loses to SATS in terms of alcoholic drinks entitlement, because SATS offers unlimited amount of booze. So, if alcoholic drinks are important for you, Ambassador may not be the lounge for you.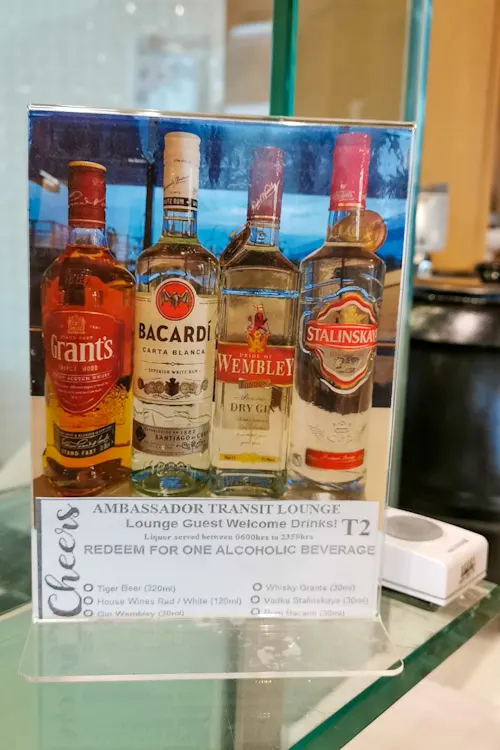 Shower & Toilet
Showers and toilets are located near the receptionist.
The shower rooms at Ambassador Transit Lounge T2 are pretty clean and well-kept. There are basic amenities such as body wash, shampoo, body lotion as well as hair dryer. Some showers come with toilet, and some don't.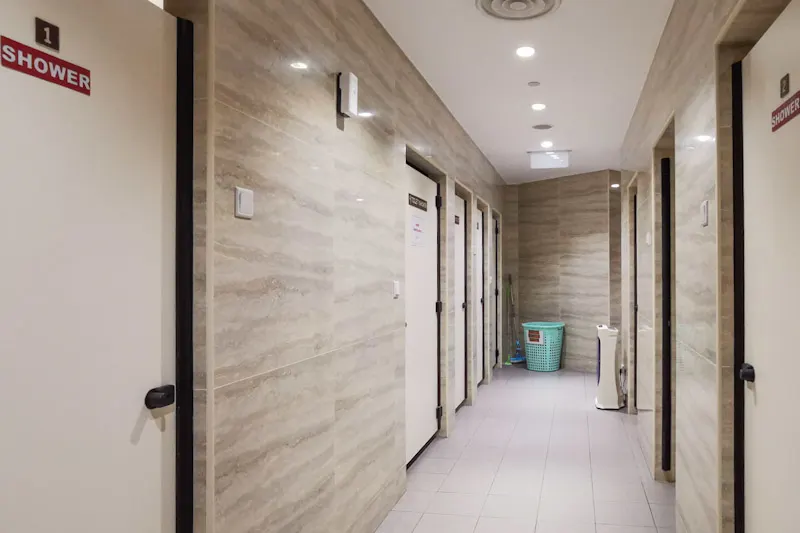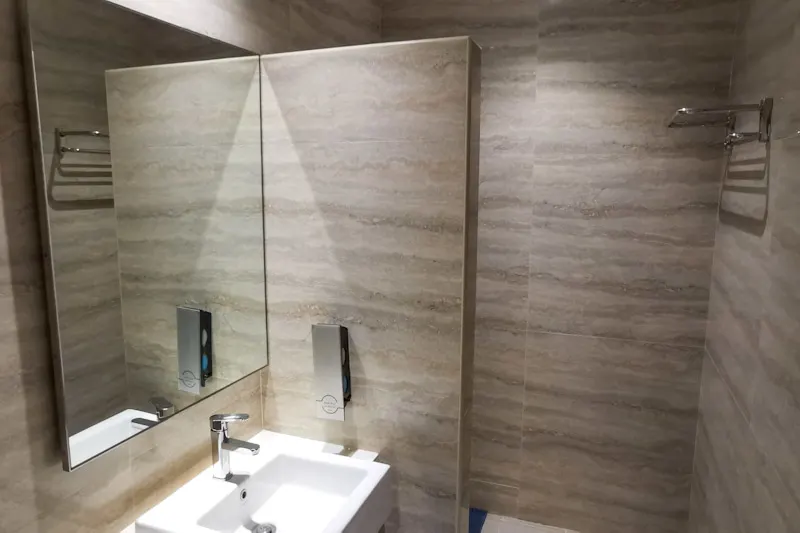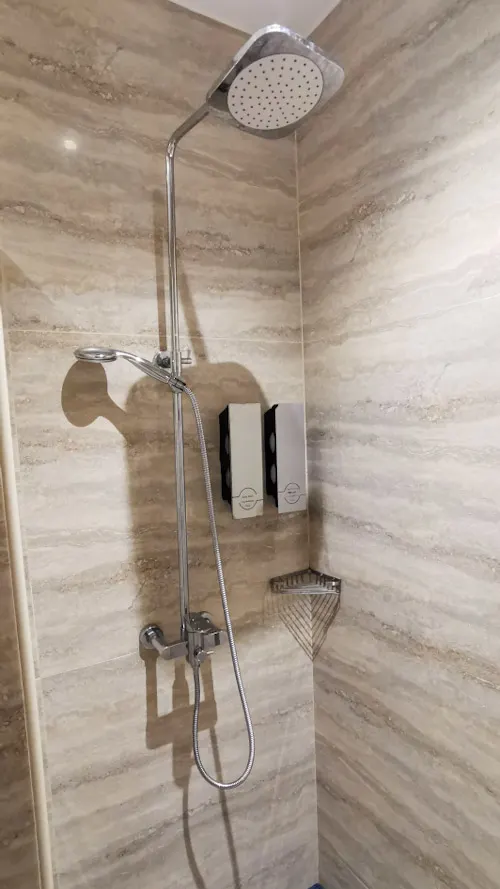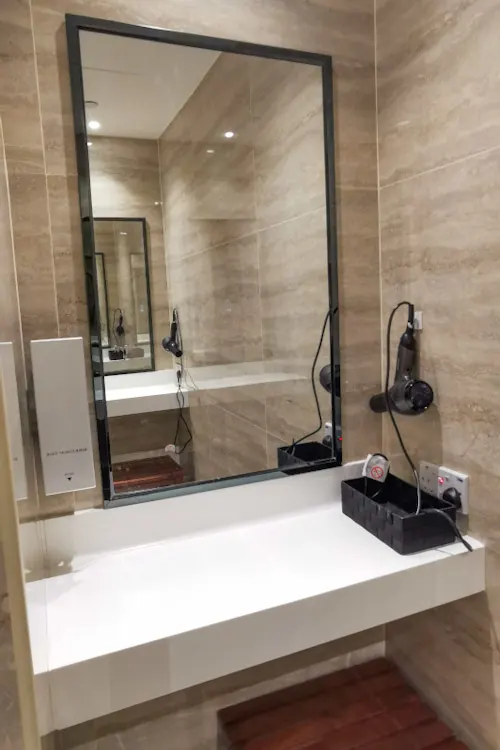 View
Ambassador Transit Lounge T2 is located next to Sunflower Garden, so we were able to have a peek into the garden from the lounge. However, there is no direct access to Sunflower Garden from Ambassador Lounge.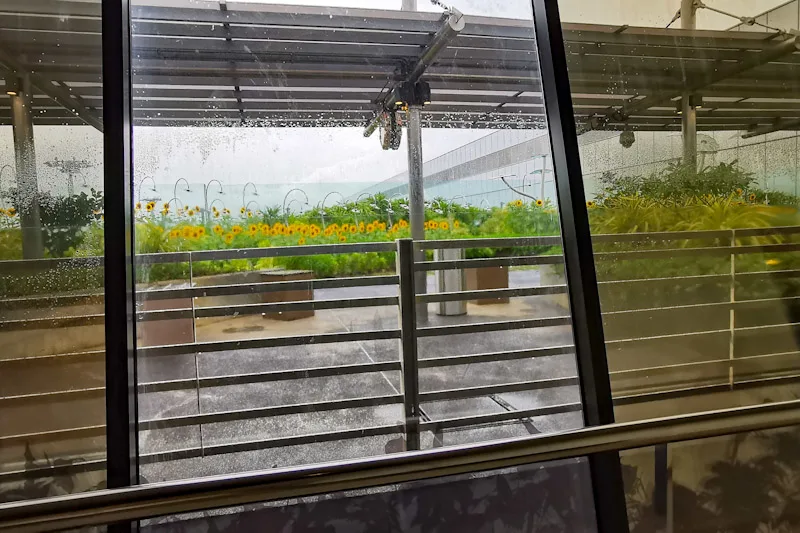 Others
There is a business center which consists of two cubicles with office chairs and power outlets, but there's no workstation, so you can only use a laptop here.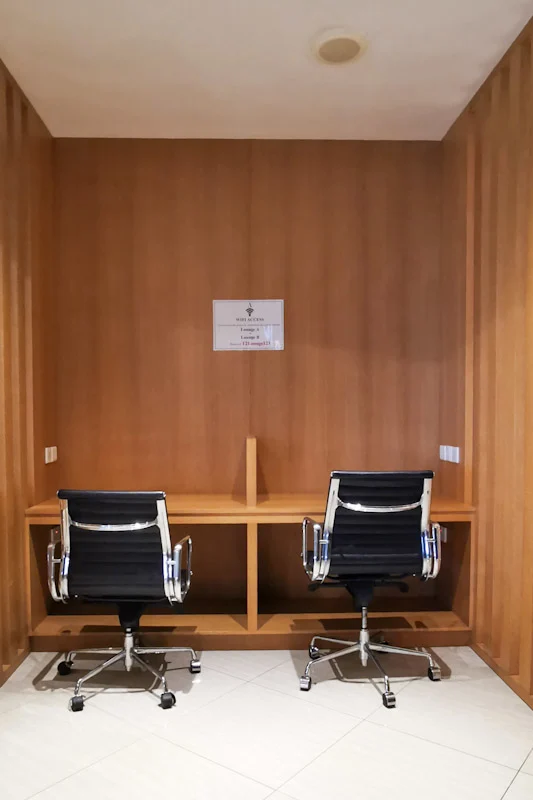 There are also magazines and TV in the lounge. However, there is no flight information screen! We had to use our phone to find the status of our flight.
Final Thoughts
What I like about Ambassador Transit Lounge T2: yummy fried kway teow, quiet lounge with not much crowd (at least it wasn't crowded when I visited).
What I don't like about Ambassador Transit Lounge T2: limited alcohol, not much food variety, no live cooking station in the morning (it starts only from 12pm).
Will I come back? Only if I have too many Priority Pass accesses.
If you like my work, you can buy me a coffee! Your support will help me to keep going!