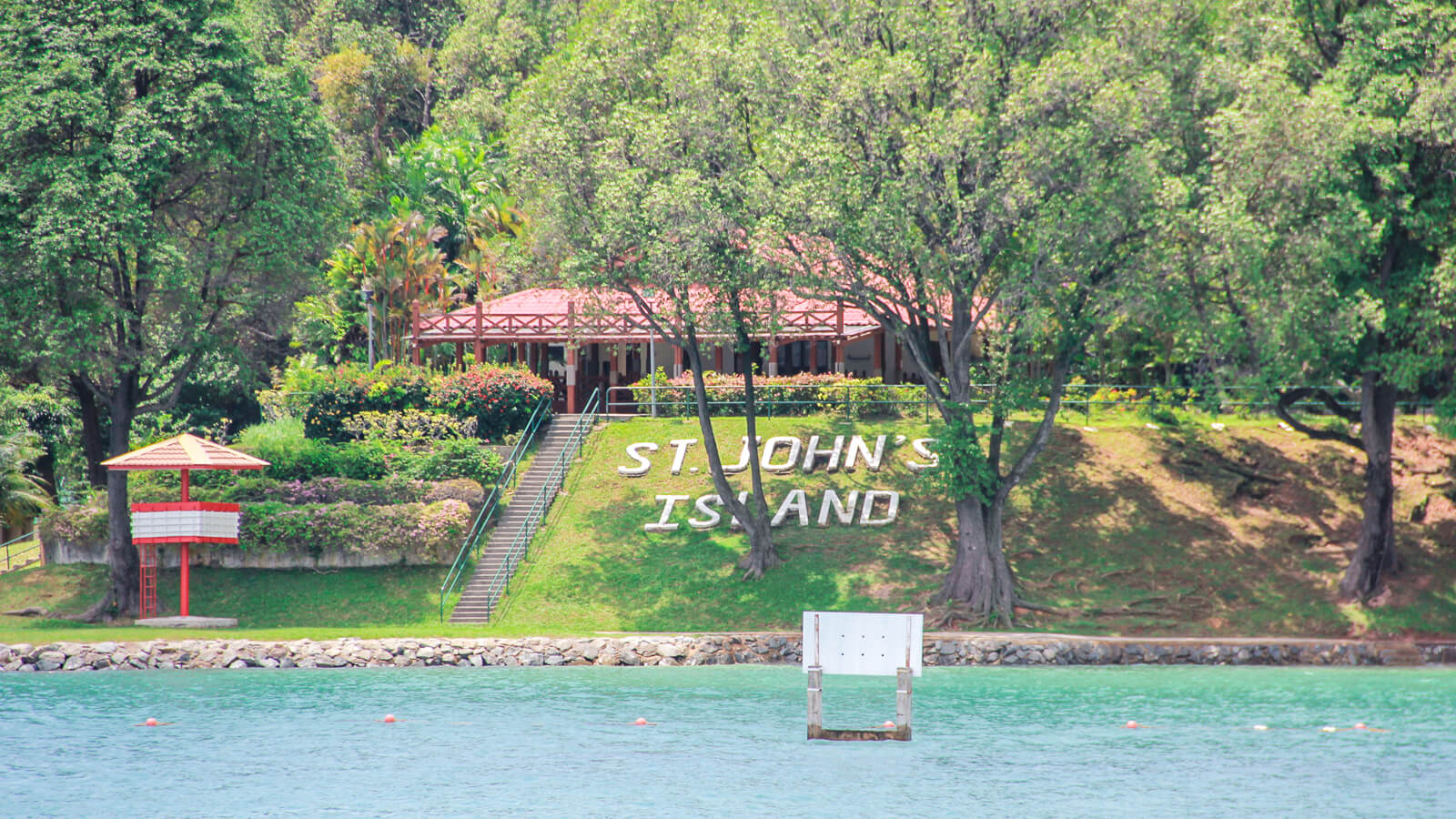 In the distant past, St. John's Island used to be the quarantine island for infectious disease and drug rehabilitation center. Today, it is a respite for Singapore residents who need a quick day trip to escape the city life.
St. John's island is bigger than its neighbors, Kusu Island and Sisters' Islands. However, a large portion of the island is used for research and another large portion is reserved for a holiday lodge, so only about 35% of the island is accessible by the public.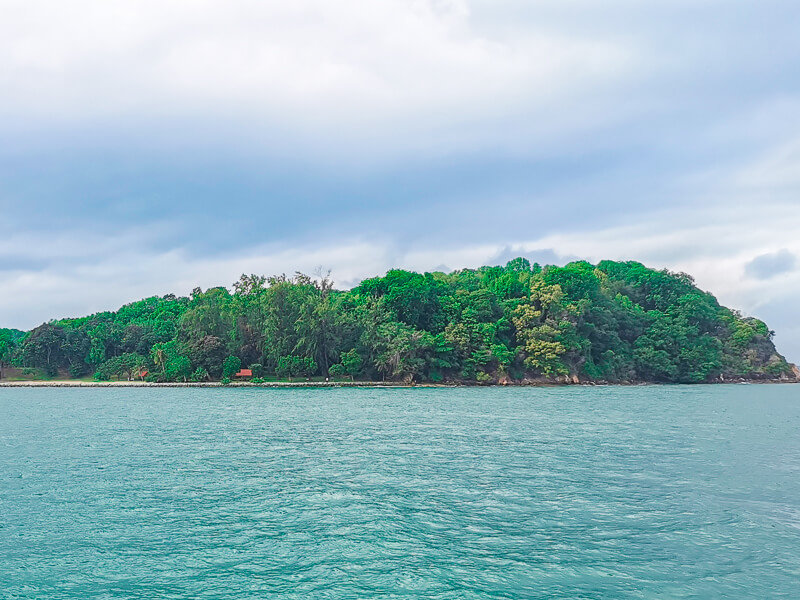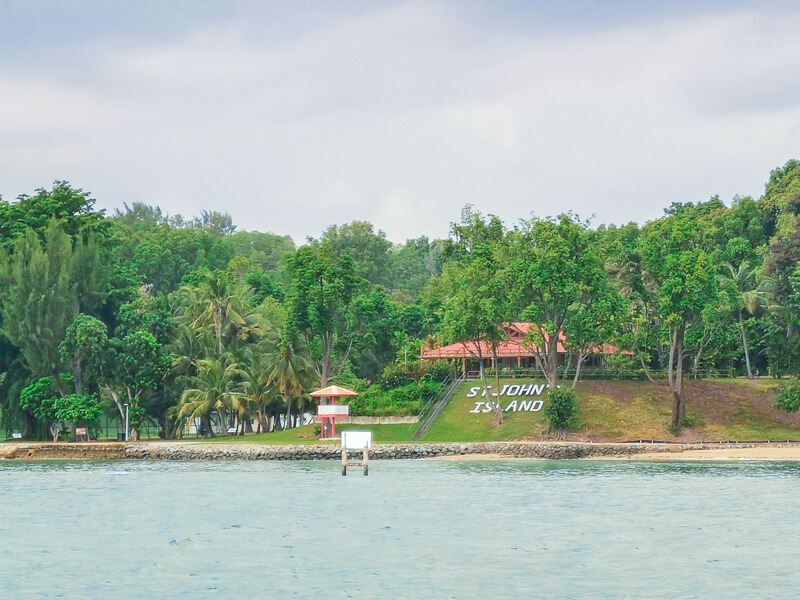 But, don't fret about the lack of spaces to explore, because St. John is connected to Lazarus via a causeway, and Lazarus is connected to Seringat island via reclaimed land.
In fact, I think you need an entire day to explore all 3 islands on foot. When I say entire day, I mean from 9am to 6pm, because that's the schedule of the first and last ferry on weekends and Public Holidays.
However, if you're ambitious and want to embark on a day full of island-hopping between St. John, Kusu and Sisters islands, it's definitely possible. But, you'll probably not able to see every places on each island.
Important:
Please bring your own food and drinks because you can't buy any on the islands, no matter how much money you have!
How to go to St. John's Island?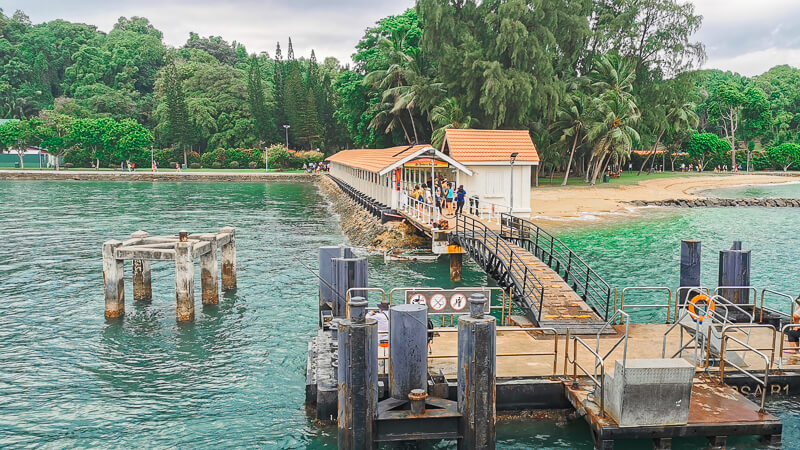 The most popular way to go to St, John's Island is by taking a ferry from Marina South Pier. There are 2 companies that provide ferry services on fixed schedules to St John's Island, namely Marina South Ferries and Island Cruise.
The ticket costs SGD 15 and it includes stop at Kusu Island without additional costs. MSF's ferry ticket also include stop on Sisters' Islands if you visit on weekends or Public Holiday.
Before you go to the St. John's Island, I recommend that you read my detailed guide for how to visit Southern Islands. It has a comparison between Marina South Ferries and Island Cruise; how to book a private boat or tour; a packing list; and recommended itineraries to help you to plan your visit to multiple islands effectively.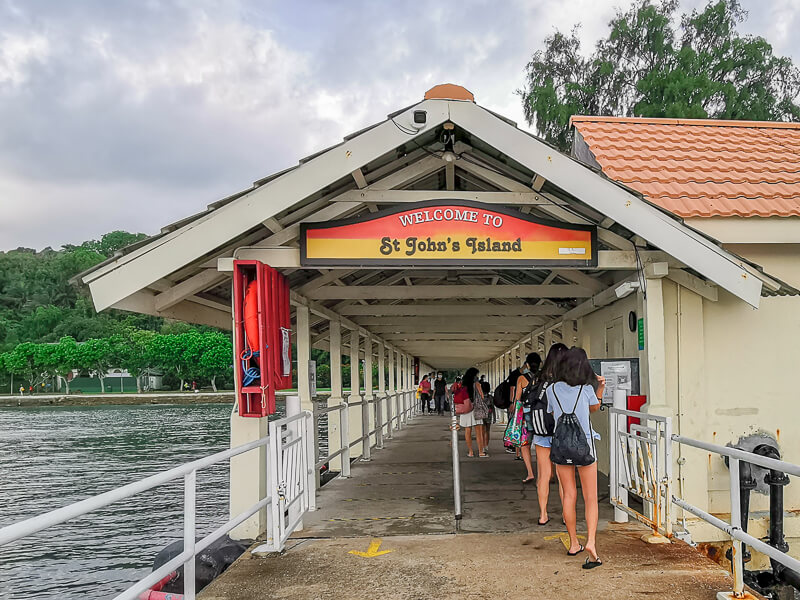 What to do on St. John's Island?
1. St. John's Island National Marine Laboratory
The National Marine Laboratory houses the Public Gallery that showcases marina biodiversity and conservation in Singapore's waters.
The Gallery provides an overview of the Marine Park, including a 3D miniature model of its dive trails, a timeline of conservation effort in Singapore, a viewing pool and aquariums.
Admission to the Public Gallery is free. There is toilet facility at the gallery. The walk from the jetty to the gallery takes about 15 to 20 mins. The path is uphill and there are not much shade; it might be challenging for the physically unfit people.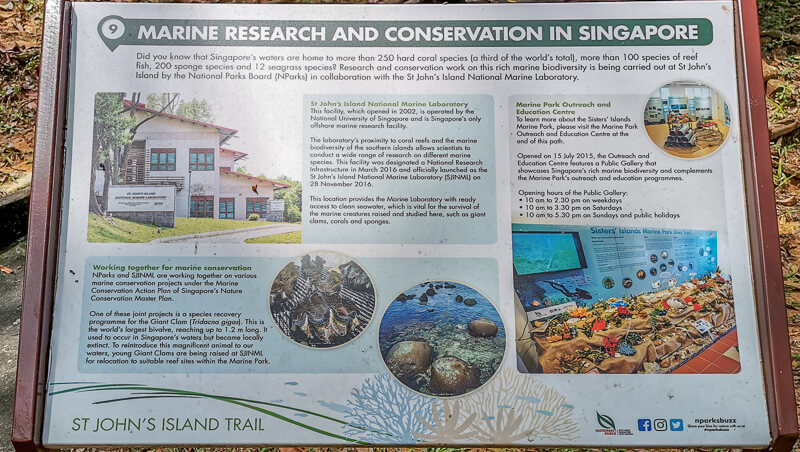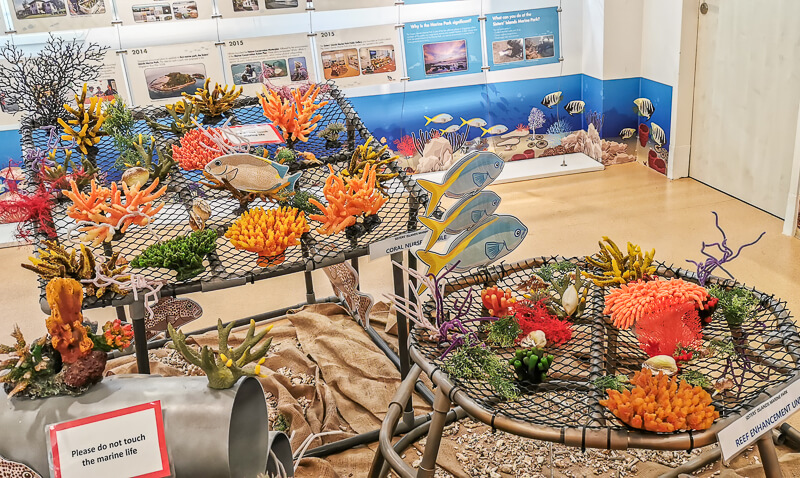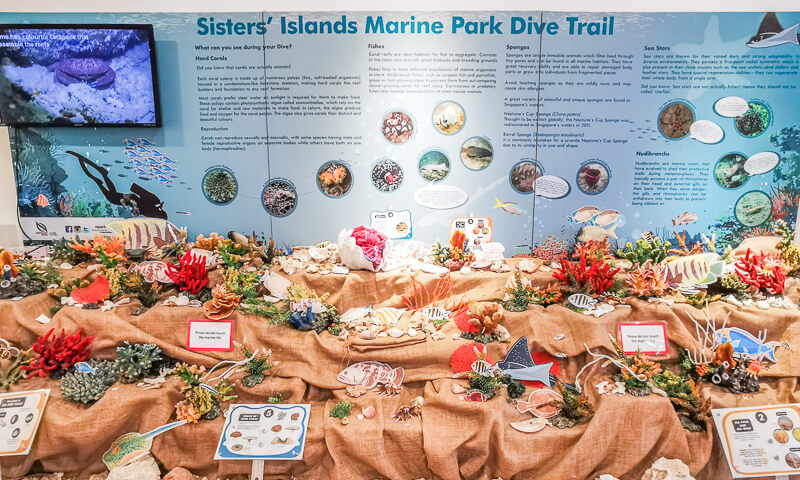 The opening hours of the Public Gallery (as of 2020) are as follow.
Weekdays: 10am to 2.30pm
Saturdays: 10am to 3.30pm
Sundays and Public Holidays: 10am to 5.30pm
2. St John's Island Beach
There is only 1 beach at St. John island, so it's the go-to beach for people who want to swim, sunbathe or just relax on the beach. The beach is a safe lagoon protected with sea barrier rocks.
It's possible to see Singapore's skyline on this beach. And there's a toilet near the beach with basic shower facilities.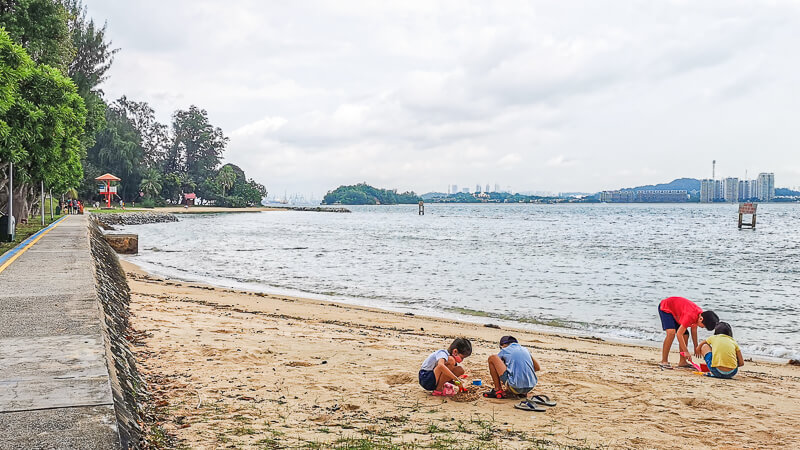 3. Picnic
There are so many sheltered benches and open-air picnic tables with benches for you to enjoy your picnic. Alternatively, you can bring your picnic mat for a picnic on the lawn.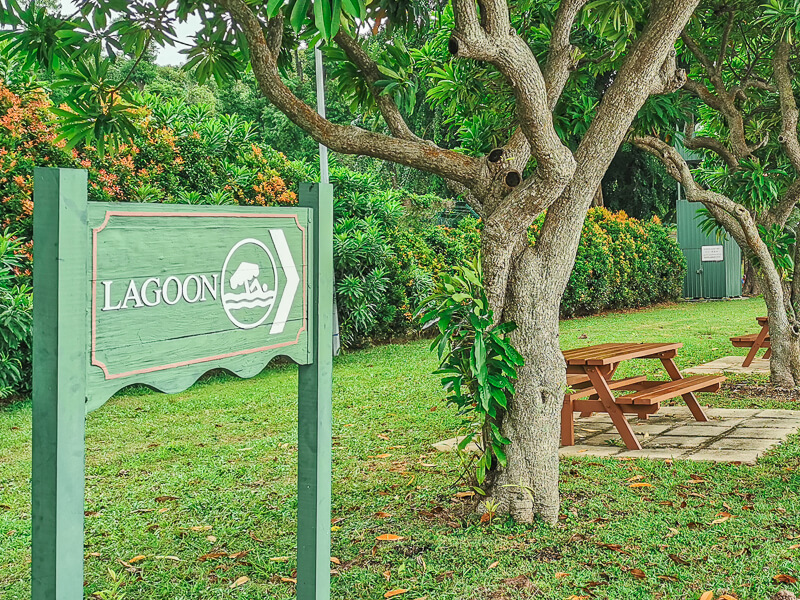 4. Intertidal Zone
The lagoon at the beach is also the intertidal zone. It means that during low tide, there is very minimal water in the lagoon, hence you can walk on the lagoon and see sea animals and plants, such as seagrasses, sea stars, fiddler crabs, sea cucumbers and hermit crabs. Do wear covered shoes to protect your feet.
Since it's quite difficult to know the tide timing at St. John Island, you can use this forecast tide schedule on NEA website as your rough guide to predict low tide timings. But, do note that this is a general forecast of the tide in Singapore, not specific to St. John Island.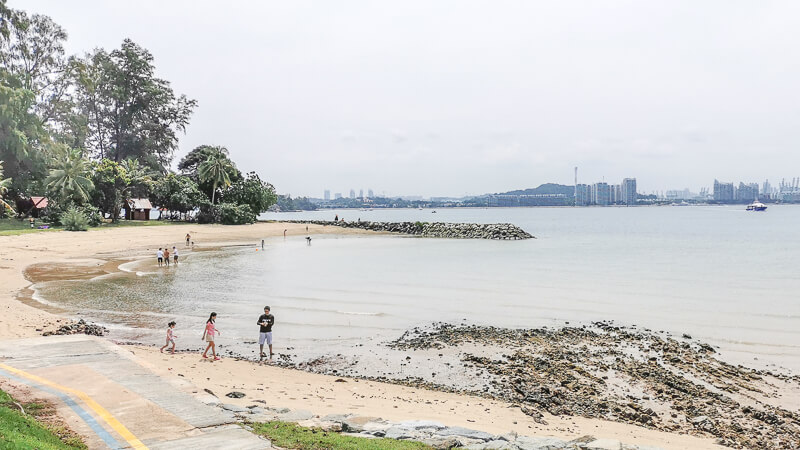 5. Overnight Stay at St. John's Island Lodge
Unlike Sisters' Islands and Kusu Island which don't allow overnight stays, St. John Island has a lodge that you can book if you want to stay overnight on the island. You don't need to bring your own camping tent, you can actually sleep on a bed!
A bungalow (max 10 pax) costs SGD 21.4/night on weekdays and SGD 42.8/night on weekends. Meanwhile the rate for a campsite (for 50 pax or more) starts from SGD 90.95 onwards.
It is really cheap considering that it comes with a kitchen where you can cook your own food. There are also BBQ pits if you prefer grill. But don't expect the quality is similar to a hotel. You can see the pictures of the lodge and book on SLA's website.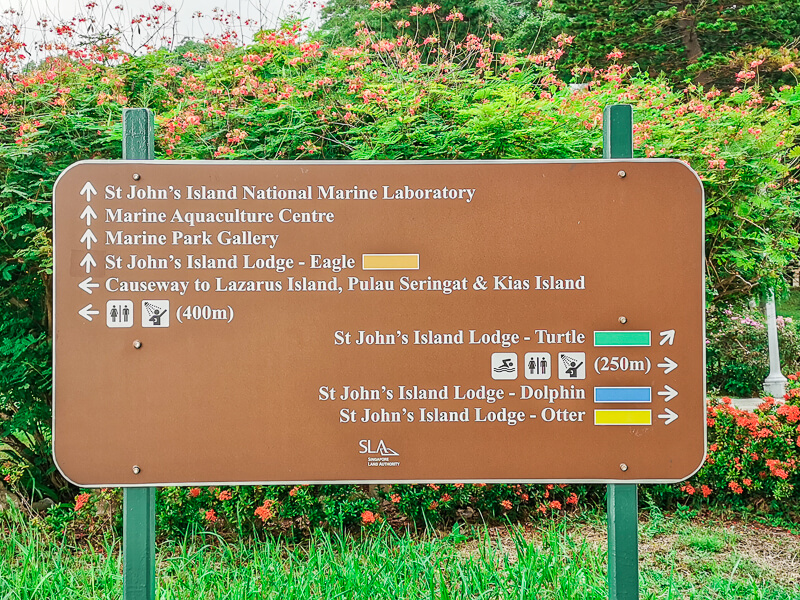 6. NParks Guided Walking Tour
If you're the type of person who loves to learn about a place directly from a guide, then I recommend that you join NParks' free guided walking tour. o read about this tour, click here and scroll down to "Event" section.
There's only 1 tour a month and the slots are limited, so it's quite hard to get in. Registration is on a first come first served basis, so you need to act fast when registration opens.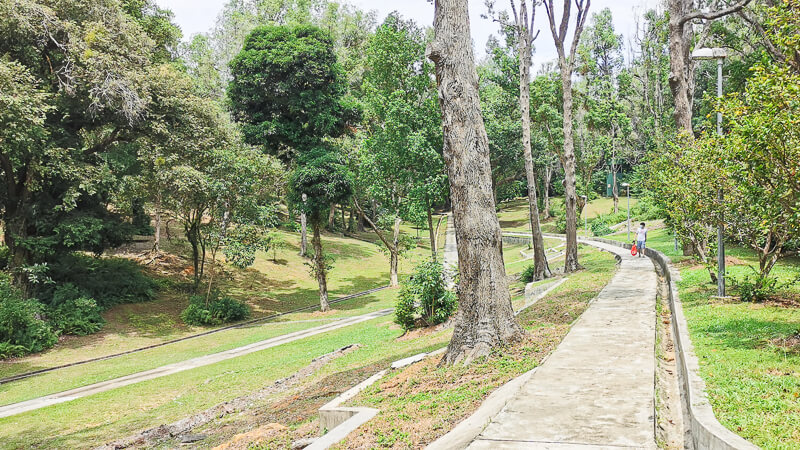 7. Walk to Lazarus Island and Seringat Island
Lazarus island is just 10-min walk from St. John's pier. Meanwhile, Seringat island is 20-min walk from St. John's pier. There is little to no shade along the way, so an umbrella or a hat is definitely useful.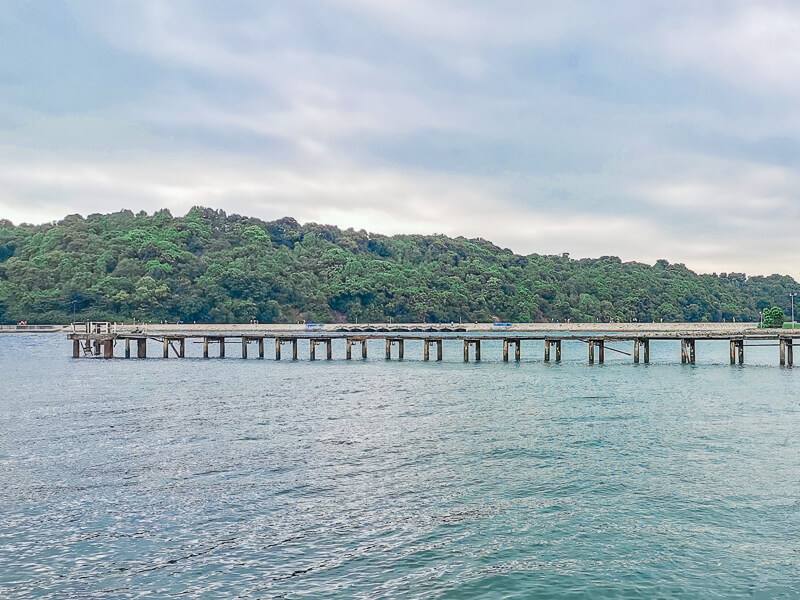 Things to do on Lazarus Island
The Lazarus Beach is about 17-min walk from St. John Island pier, which explains the lack of crowd and clear waters on this beach. During peak season, private boats/yachts do bring people to this lagoon, so be prepared to share this hidden gem with others.
There is no toilet on Lazarus island. If you need to go to to toilet, there is one at Seringat island's pier, which is about 5-min walk away.
There are very few trash bin on Lazarus island. Do pack your trash and throw them at the designated bins to keep the island pristine.
There are no fancy things to do on Lazarus island. Most people come here to just enjoy the serenity and connect with nature.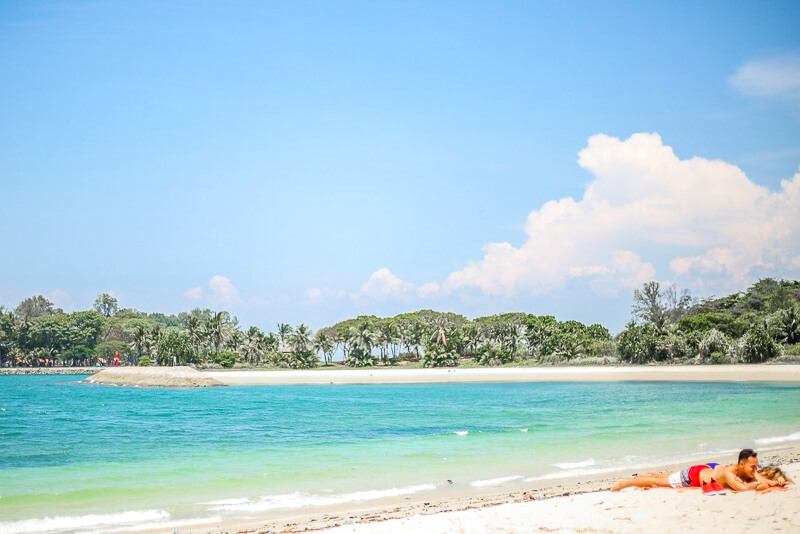 Things to do on Seringat Island
Seringat island used to be separated from Lazarus island. Reclamation works was done to connect these two islands to what they are today.
To be honest, there are not many things to do on Seringat Island except strolling around the perimeter of the island while soaking up the sights and relaxing by Lazarus Beach.
Seringat Island has its own pier, so people who hire private boats can reach Seringat directly without having to walk from St. John Island. There is a toilet near Seringat's pier.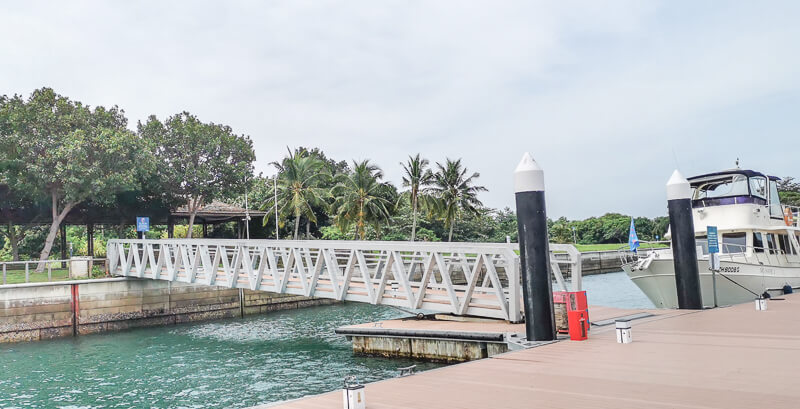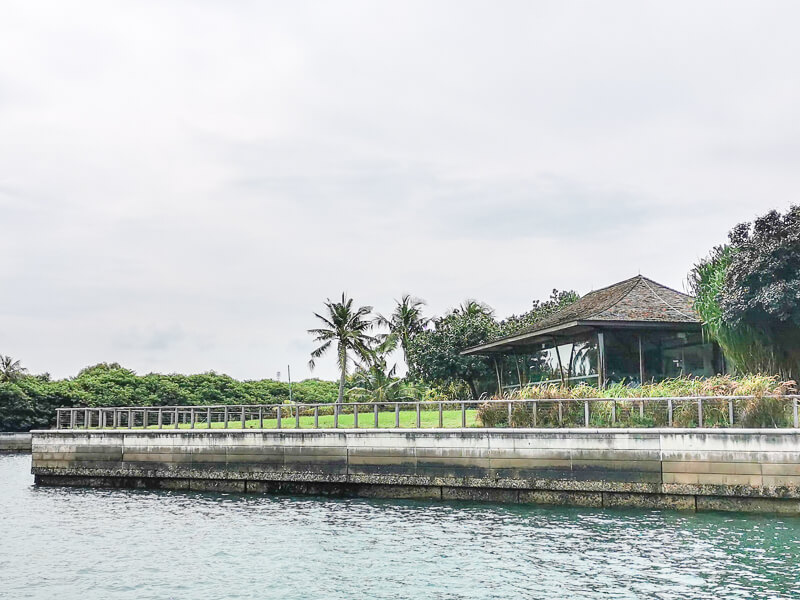 Want to be the first to know whenever I post new articles and videos? Join my Telegram Channel and you'll get new post alerts sent directly to your phone.