Sisters' Islands are hidden gems located off the south coast of Singapore. It is also a designated Marine Park, which means that you can expect plenty of biodiversity and relatively clear water.
There are 2 islands in Sisters' Islands Marine Park:
1. Big Sister's Island (Pulau Subar Laut)
2. Small Sister's Island (Pulau Subar Darat)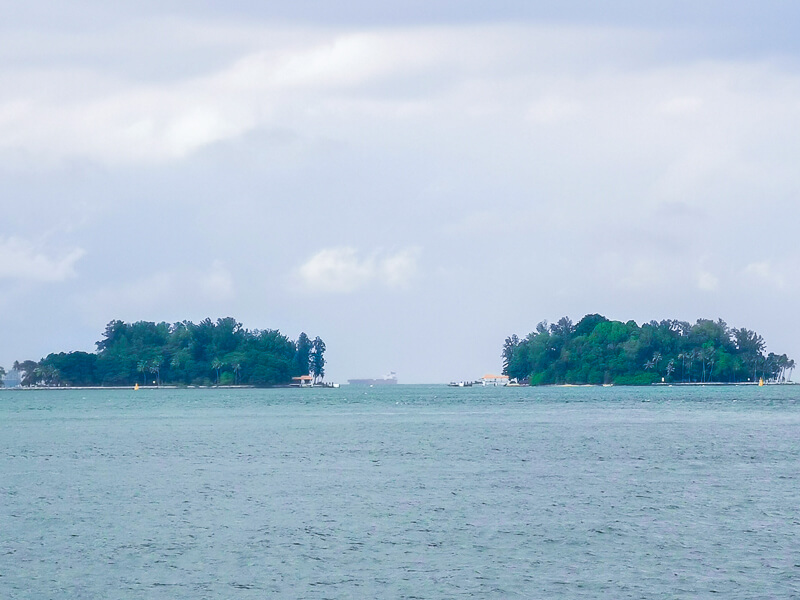 The Small Sister's island is not open for public. It is currently being used for research and conservation to promote species recovery and habitat enhancement.
Only the Big Sister's island is open for public. Therefore, this article focuses solely on the Big Sister's island. I will use the term Sisters' Island to refer to Big Sister's Island.
The Big Sister's island is the epitome of off-the-beaten-path. It is really secluded because it doesn't receive as many visitors as other Southern Islands, like St. John's island and Kusu Island.
If you're looking to really get away from the crowd, this is the place you should go.
Important:
Please bring your own food and drinks because you can't buy any on the islands, no matter how much money you have!
How to go to Sisters' Island?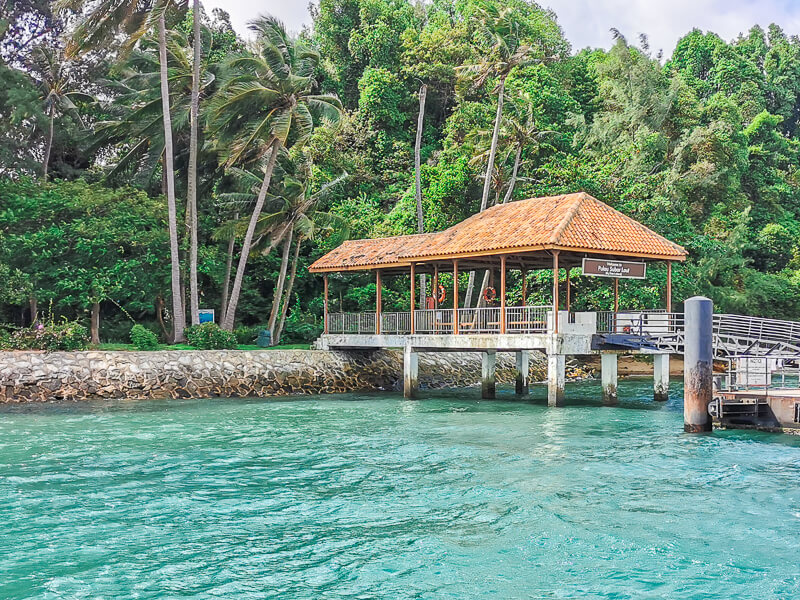 In the past, it's quite costly to plan a trip to the Sisters' Island because you need to charter a private boat, which costs about 200 bucks.
Fortunately, we're now in 2020 and getting to Sisters' Island costs less than 20 bucks per person now!
To go to Sisters' Island, you need to take a ferry from Marina South Pier. At the time of writing, there's only 1 company that provides ferry to Sisters' Island, and it's called Marina South Ferries. Do note that MSF's ferries that go to Sisters' Island only operate on weekends and Public Holidays.
The ticket costs SGD 15 and it includes stops are St. John's Island and Kusu Island without additional costs. That means, you can visit all 3 islands (Sisters, St. John, Kusu) just by paying SGD 15; but let me warn you, visiting too many islands can be really exhausting and it's not what I recommend.
Before you go to the Sisters' Island, I recommend that you read my detailed guide for how to visit Southern Islands. It has recommended itineraries to help you to plan your visit to multiple islands effectively; as well as packing list.
What to do on Sisters' Island?
1. Snorkeling
Because Sisters' Island is a Marina Park, there are many varieties of corals, fish and other underwater creatures. This makes Big Sister a great place for snorkeling.
There's no snorkel gears rental on the island, so you need to bring your own gears.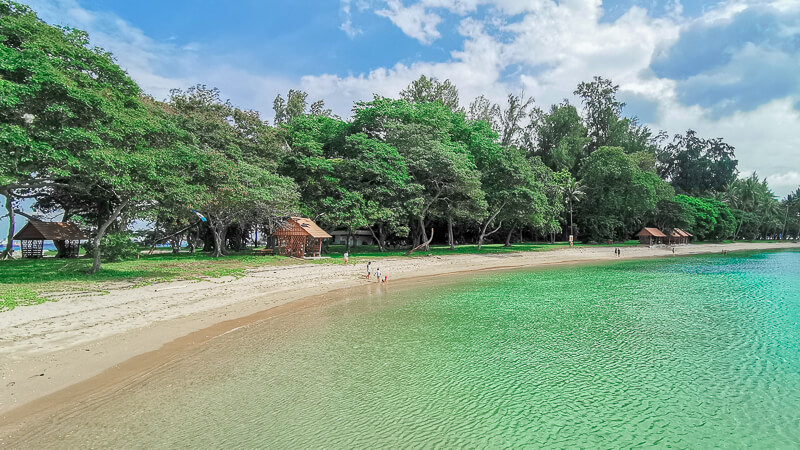 2. Swimming
There are 2 lagoons at Big Sister's island where you can swim safely. But do not swim outside of the lagoon because the current is pretty strong. Do watch out for jellyfish, though. They've recently been sighted in Singapore's waters.
If you want to shower after your swim, there is a toilet with basic shower facilities on this island.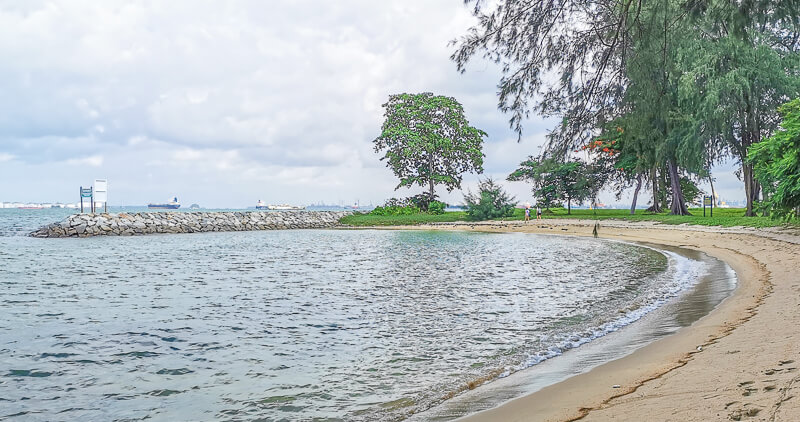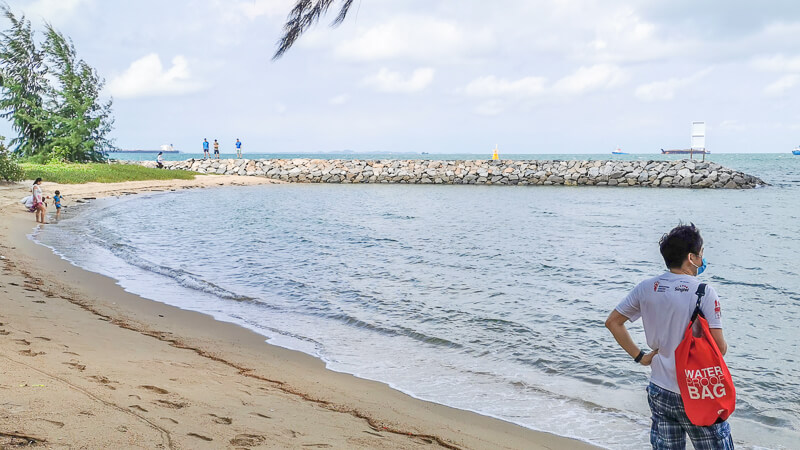 3. Picnic
There are a number of sheltered benches where you can hang out at or hide from the sun. Personally I think it's a good spot for having lunch, but watch out for the monkeys!
There are several monkeys on this island, so you need to protect your belongings. Please do not feed them so that they don't become dependent on human.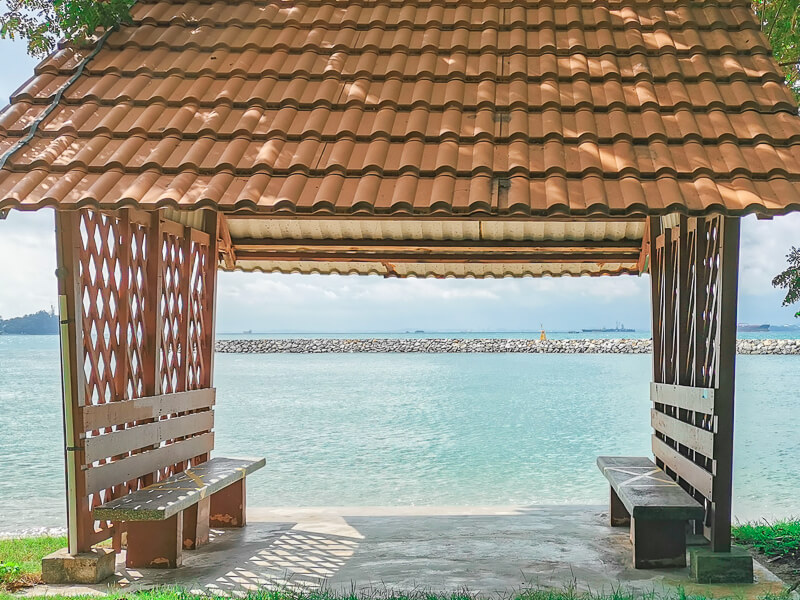 4. Take a Stroll
Looking for inner peace or quality me-time? The Big Sister's island is a great place to quiet your mind or contemplate about life.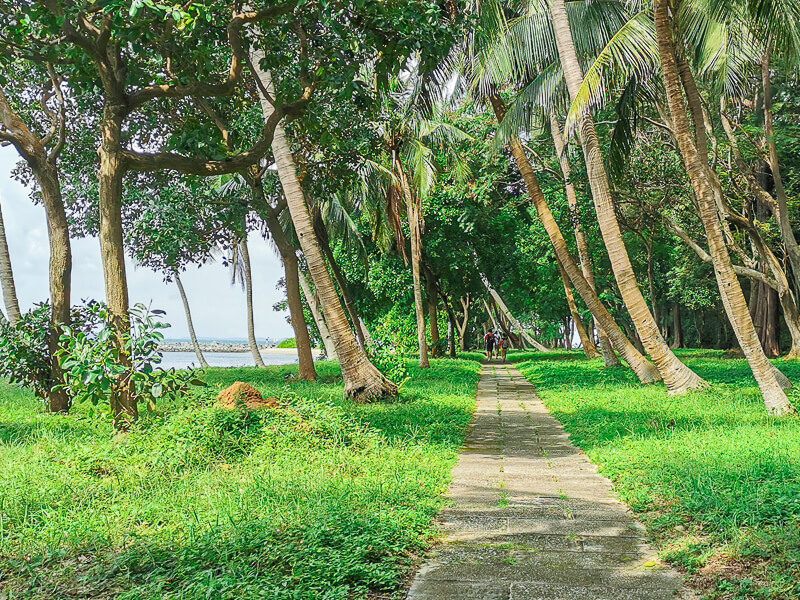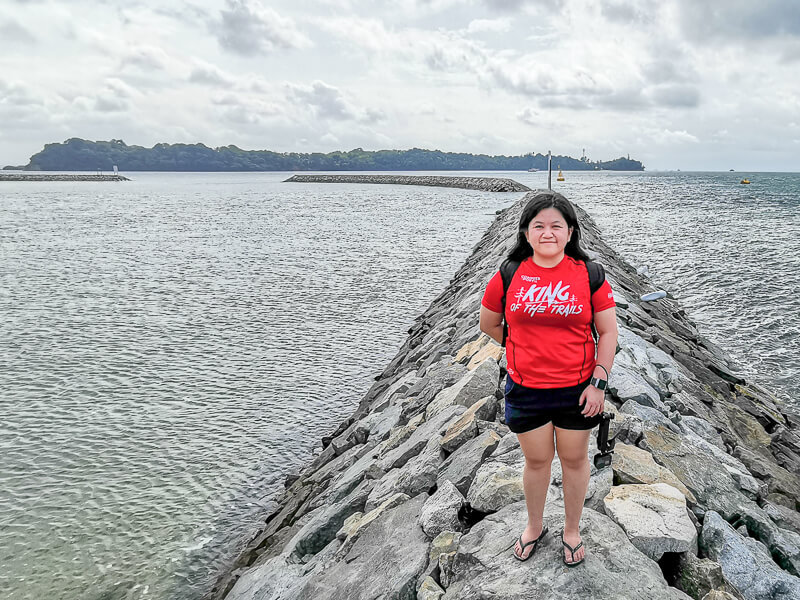 5. Intertidal Walk
Intertidal zone refers to places that are covered by sea water during high tide, and exposed during low tide. If you are lucky enough to visit the island during low tide, you can see interesting marine biodiversity! Do wear covered shoes to protect your feet.
To be honest, it's quite difficult to know the tide timing at Sisters' Islands. You can use this forecast tide schedule on NEA website as your rough guide to predict low tide timings. But, do note that this is a general forecast of the tide in Singapore, not specific to Sisters' Islands.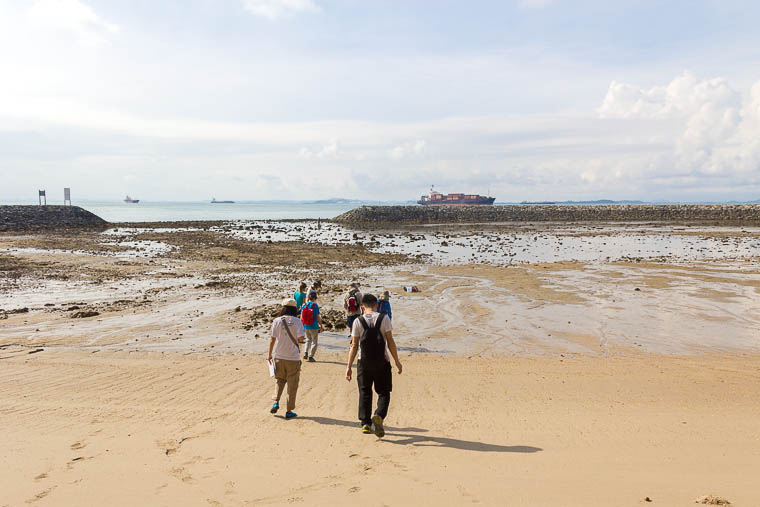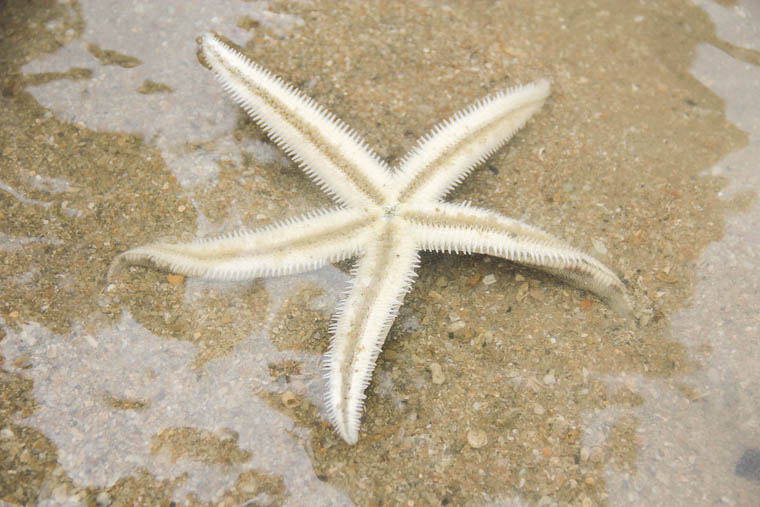 If you want to know more about what you can see at Sisters' Island during low tide, I wrote about my experience joining an intertidal guided walk at Sisters' Islands, which was organised by NParks. Sadly, this guided walk has now ceased.
6. Diving
At the Big Sister's island, there are 2 established dive trails, namely Shallow Trail and Deep Trail. The shallow trail is located at 6m deep, while the Deep Trail is at 15m deep. Both trails are great for discovering the marine biodiversity of Sisters' Island Marina Park.
However, you can't dive on your own. You need to join the trip organised by approved dive operators and you need to possess certain requirements (eg: have logged 20 dives and 1 local dive in the past 2 years, etc).
Things NOT to do on Sisters' Island
Now that I've listed all the things you can do on Sisters' Island, it's time to shed light on things you can't do on the island.
Fishing. Fishing is prohibited at Sisters' Islands Marina Park's because the purpose of the marine park is to protect the biodiversity.
Camping. Overnight camping is not allowed on Sisters' island. If you wish to stay overnight on an island, there are 2 other islands you can consider: St. John's island or Pulau Ubin. (PS: Due to 'rona situation in 2020, most campsites are closed)
Hiking. The truth is, the island is so small and so flat, there's no hiking trail at all. But some websites mention that you can hike here, so I just want to set it straight: you can't hike on Sisters' Islands.
Want to be the first to know whenever I post new articles and videos? Join my Telegram Channel and you'll get new post alerts sent directly to your phone.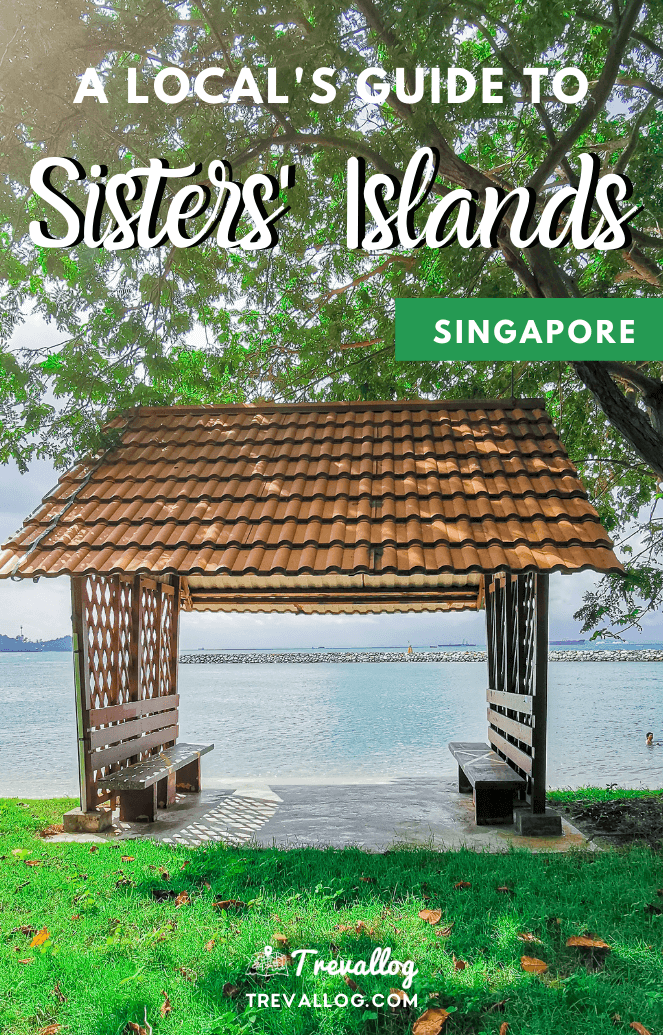 Have you visited Sisters' Island before? What did you like and not like? Let me know in the comments!