In the past, I used to think monkeys were cute and harmless. I used to think they were great photo companion. After all, the way they move was delicate, their faces looked innocent and tame. However, my perception was changed completely in 2013. Three years ago, I wanted to get up close with a monkey. I allowed it to sit on my shoulder and played with my hair. My friend helped me take a photo with the monkey, which I was hoping to boost on my social media. After a while, we were ready to move on, I stood up and expected the monkey to get away. But it didn't. It got defensive and started pulling my hair. My heart raced fast, I was so scared. My friends helped to shoo the monkey, thankfully it let go of me. That was a defining moment for me. From that moment, I knew monkeys are aggressive and I would not ever get close with monkey, never ever.
Three years later, I'm visiting Bali again, and visiting Monkey Forest again. I have learned my lessons to always steer clear from these creatures, no matter how cute they looked. Before you visit, do read up on "Dos & Don'ts." in my photo below. If you encounter any difficulties, do approach the staffs in green uniforms. The main points to take note: do not feed monkeys, do not bring loose items and do not bring food. I kept my water bottle, phone, wallet in my bag and had my bag zipped all the time. I did hang my DSLR camera around my neck but I guarded it protectively and stayed away from monkeys all the time.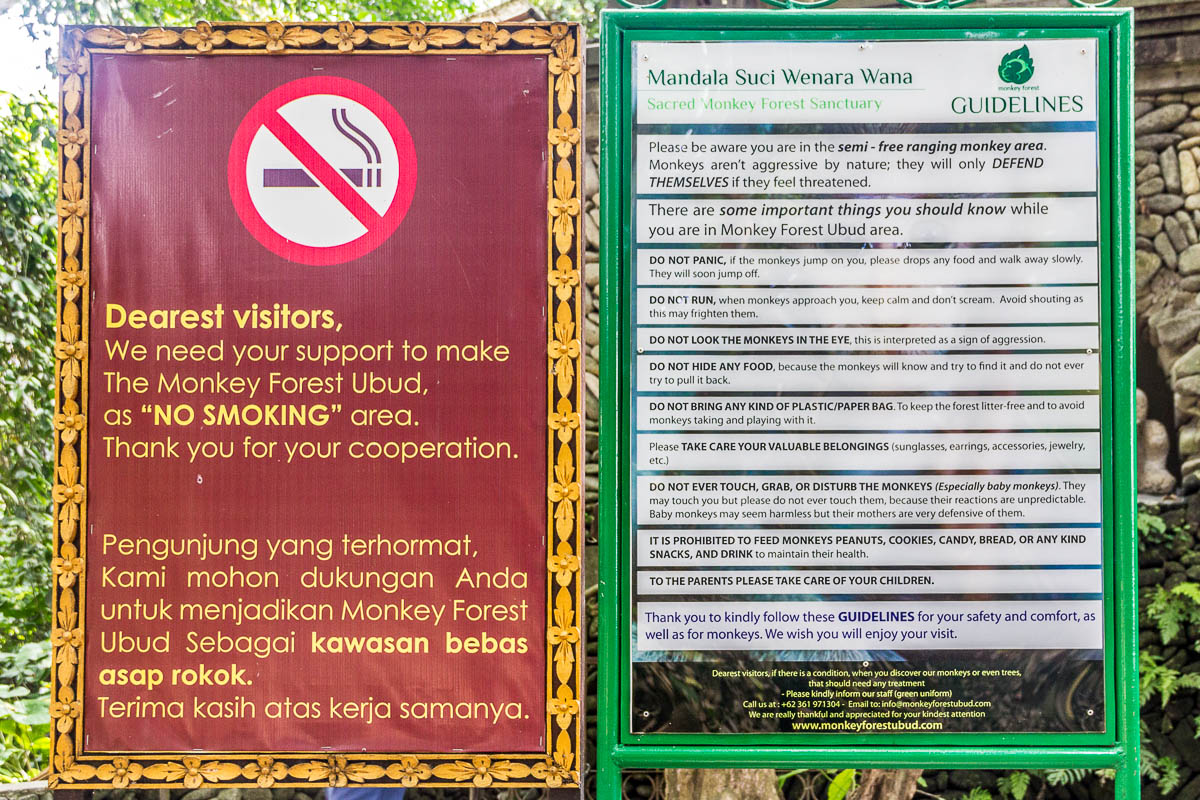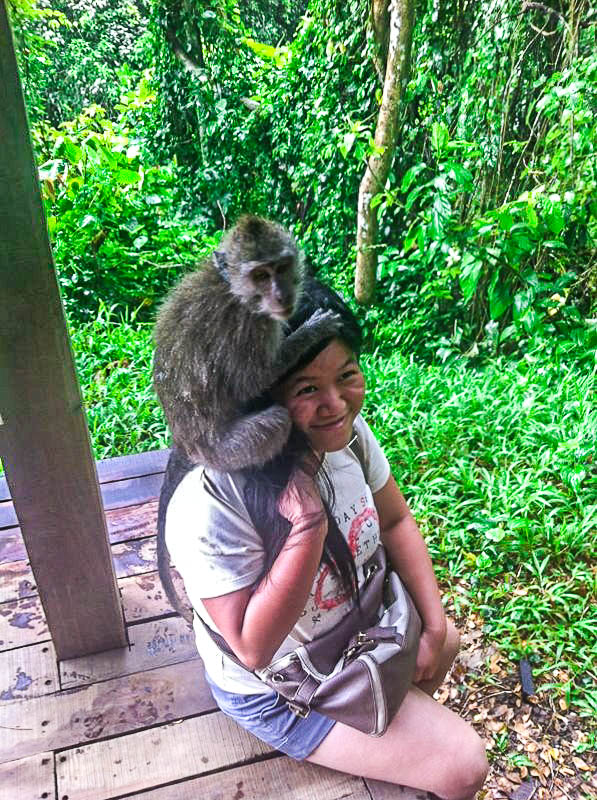 We paid an entrance fee of Rp 40k for each person (adult). The opening hour is 8.30am-6pm. There's no need to wear long pants when visiting the forest. The forest is pretty beautiful. There are plenty of wooden trails with beautiful green vegetation. The stream of a river runs through certain parts of the forest.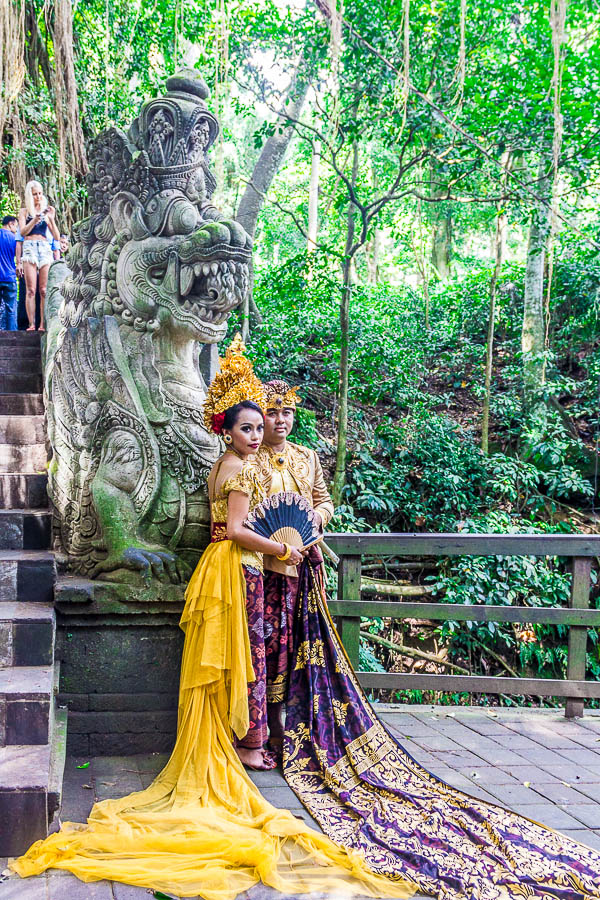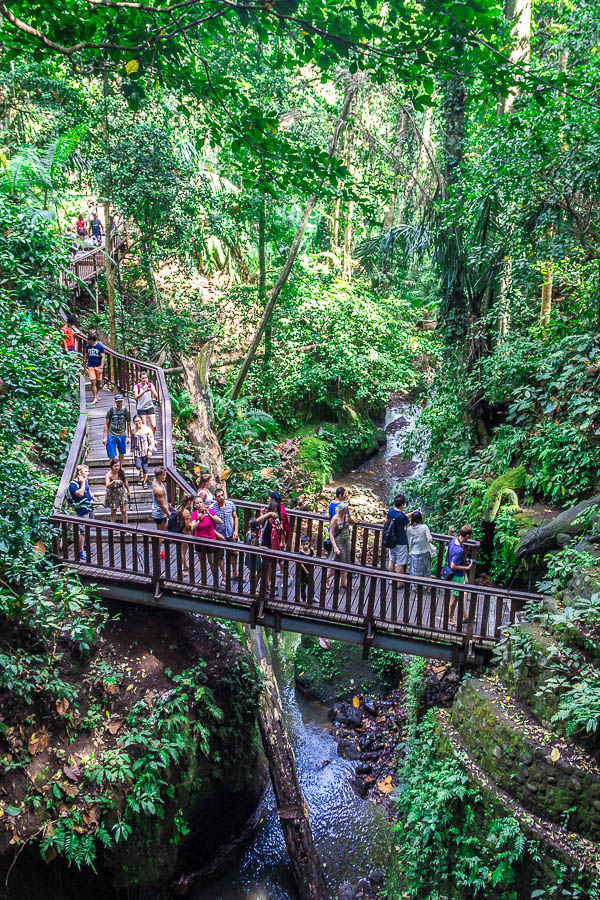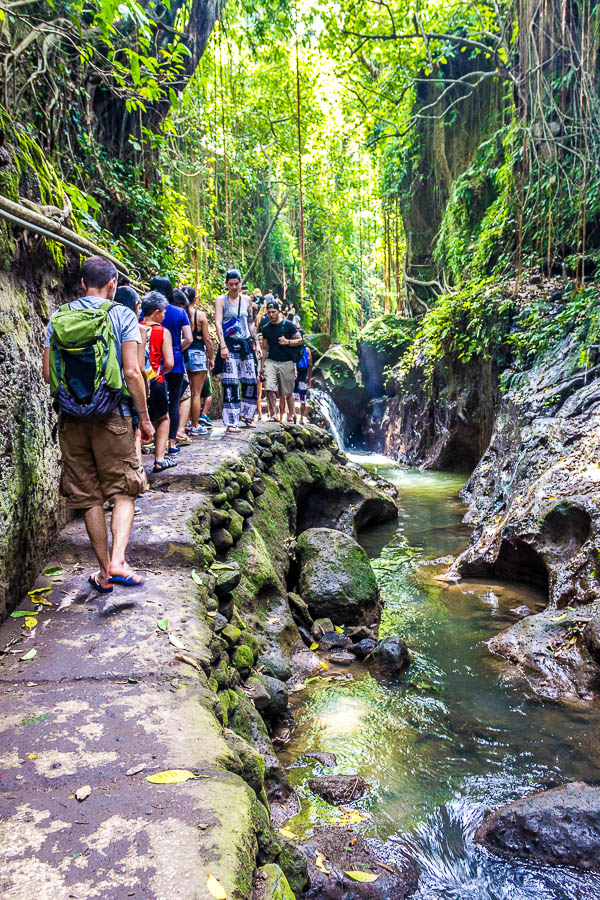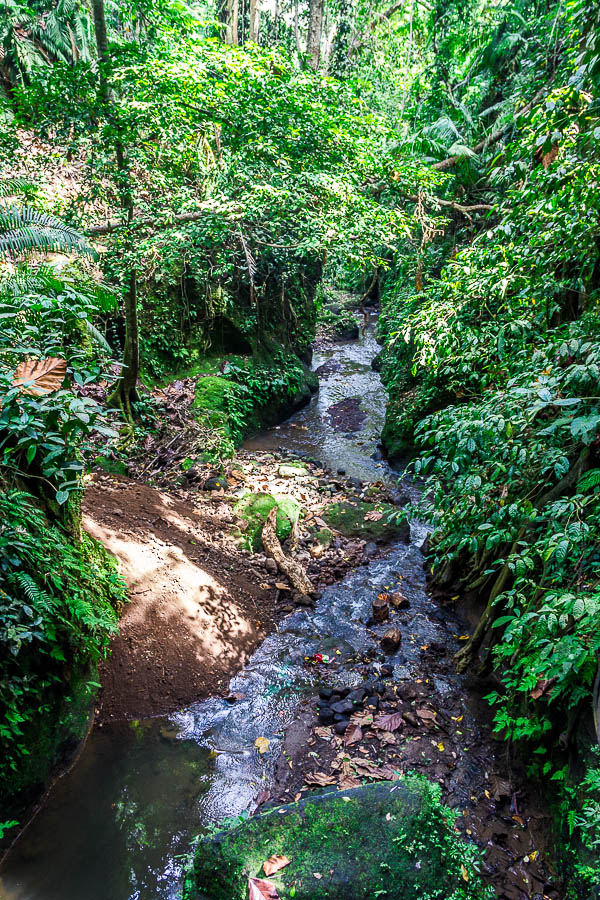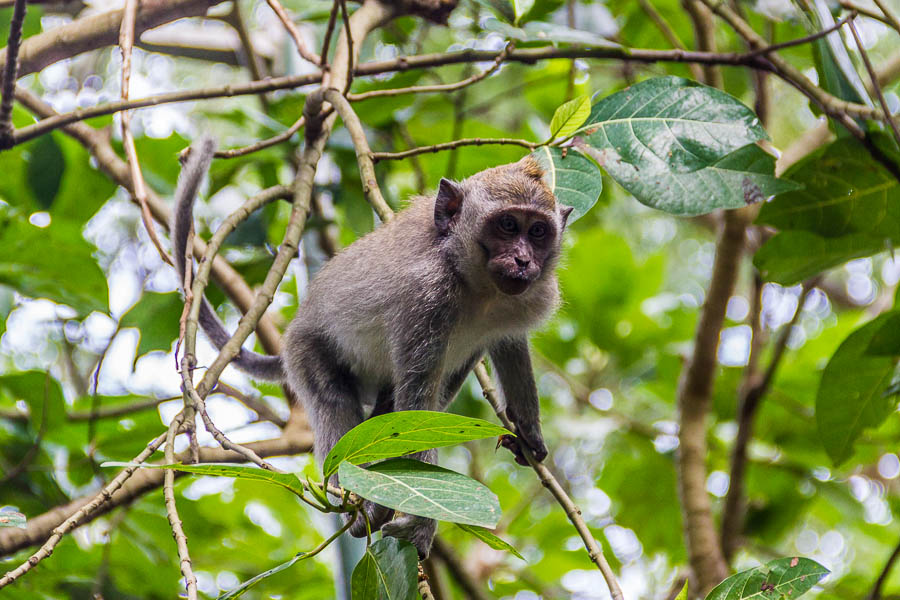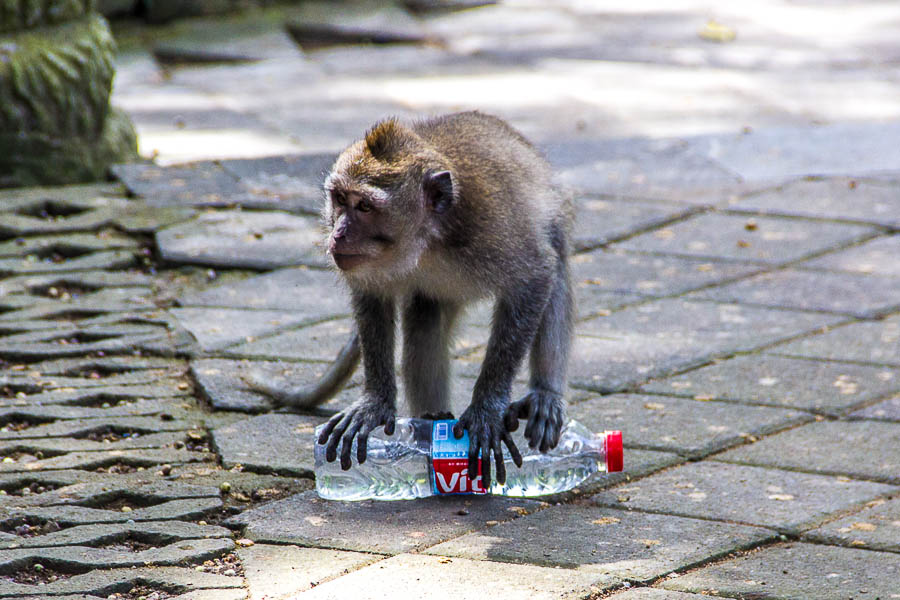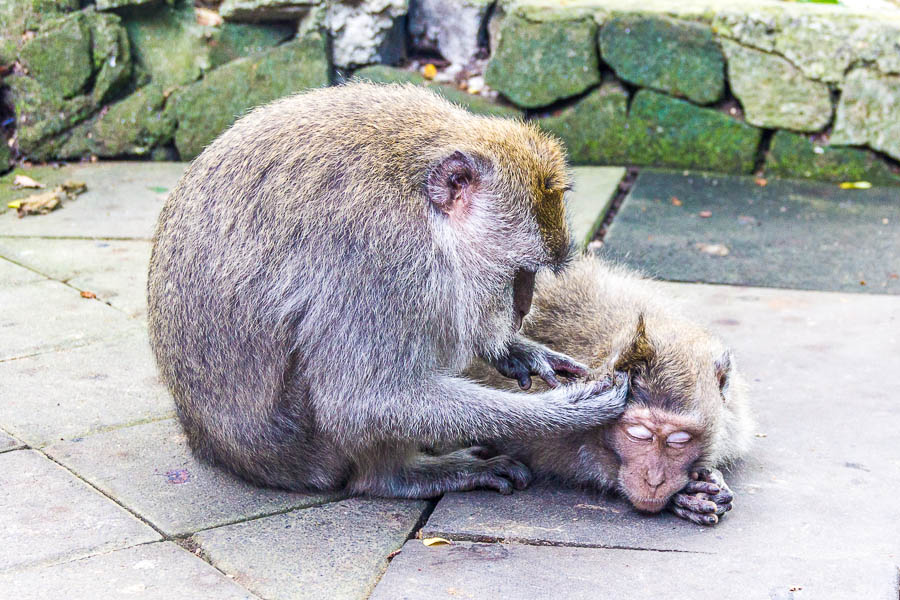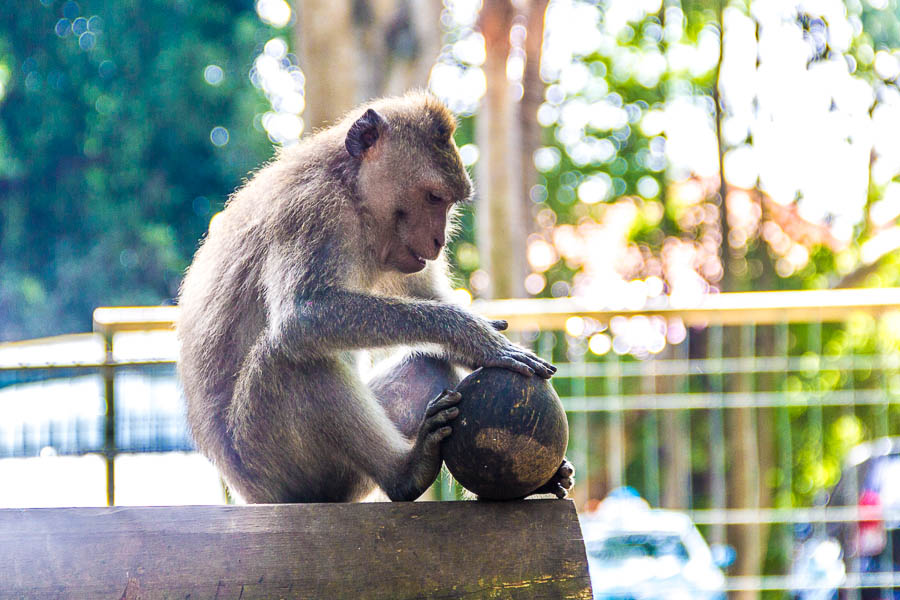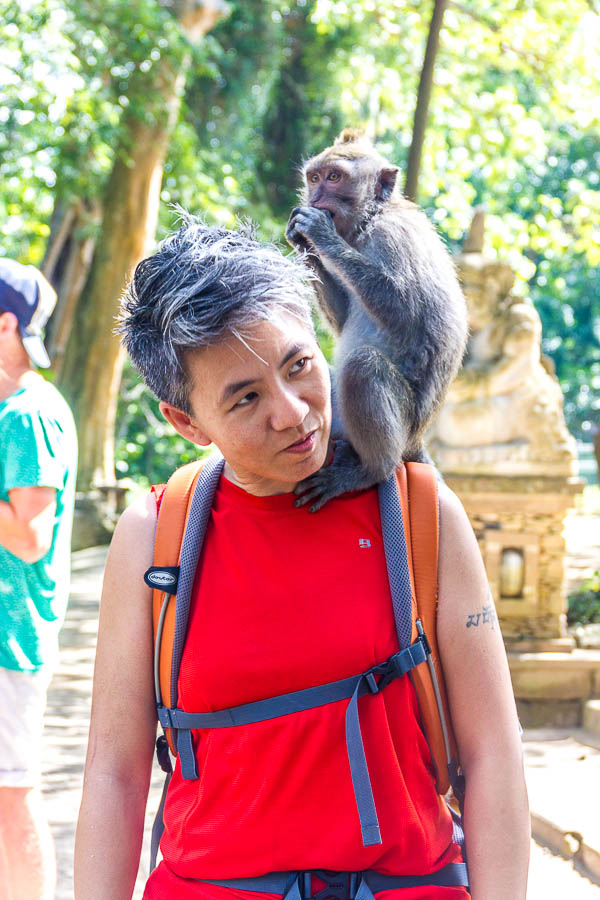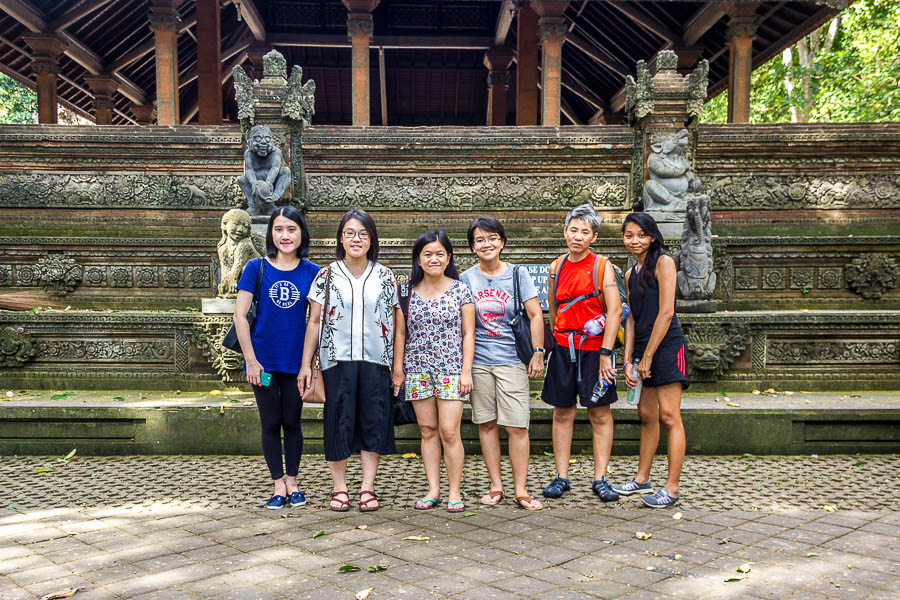 Upon exiting Monkey Forest, we walked north, along Jalan Monkey Forest. It was a road filled with souvenir shops and restaurants. A good place to hang out actually. We stumbled upon Cafe Wayan, which is a cafe featured in Eat Pray Love book. Stay tuned for my next post, which will be about Cafe Wayan.