Japanese people really know how to make the best snacks! From mochi, cakes, dagashi, umaibo, senbei, chocolate snacks/wafers, to instant ramen, there is a snack for people of every age!
If you love Japanese snacks and you want to try as many Japanese snacks as possible, the best way to do that is definitely through a Japanese snack box subscription!
Today, I will be reviewing TokyoTreat, a very popular Japanese snack box that has garnered 18,000 verified reviews, with an average rating of 4.8 over 5.0 (at the time of writing)! Those numbers speak volume about the quality and popularity of the box!
If you've never tried TokyoTreat before, you might be wondering, is TokyoTreat worth it? In this article, I'll share how TokyoTreat works, what you can get from a TokyoTreat box, and what I honestly think about the box.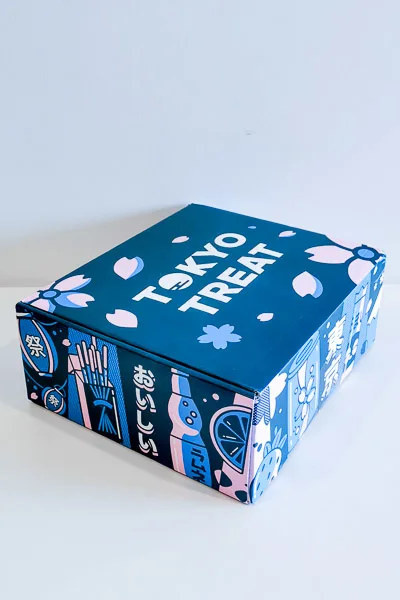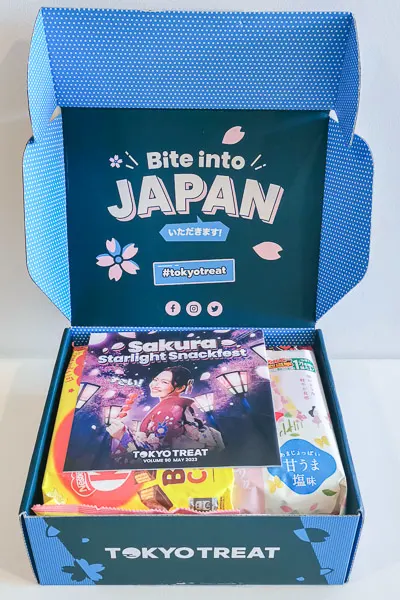 Tokyo Treat Price
Tokyo Treat subscription box prices depends on the length of your subscription. The longer your subscription is, the cheaper you'll pay. Here are the prices:
1 month: US$37.50 per month
3 months: US$35.50 per month
6 months: US$33.50 per month
12 months: US$32.50 per month
The above prices EXCLUDE shipping.
Tokyo Treat Shipping Cost
You will need to pay shipping fee for each box, ranging from US$10.50 to US$12.50 per box. Detailed shipping fees can be found here.
For Singapore, the shipping fee is US$10.50. You will be given a tracking link via email/SMS, so you will know exactly where the parcel is throughout the shipping journey.
The estimated delivery time is between 2 to 14 business days according to this help page. For me, it took 8 calendar days (not business days), which is quite fast in my opinion.
The box was delivered right to my door!
What's Inside a Tokyo Treat Box
Each TokyoTreat box has 15 to 20 Japanese snacks. You can get a sneak peek of what's inside the upcoming box!
One thing I love about TokyoTreat is the booklet! Inside the booklet, there are allergen information about each snack, as well as cultural guide!
I learned A LOT about Japanese culture from this booklet, such as Japanese festivals and events, Japanese phrases, Japanese traditions, and not forgetting, Japanese food!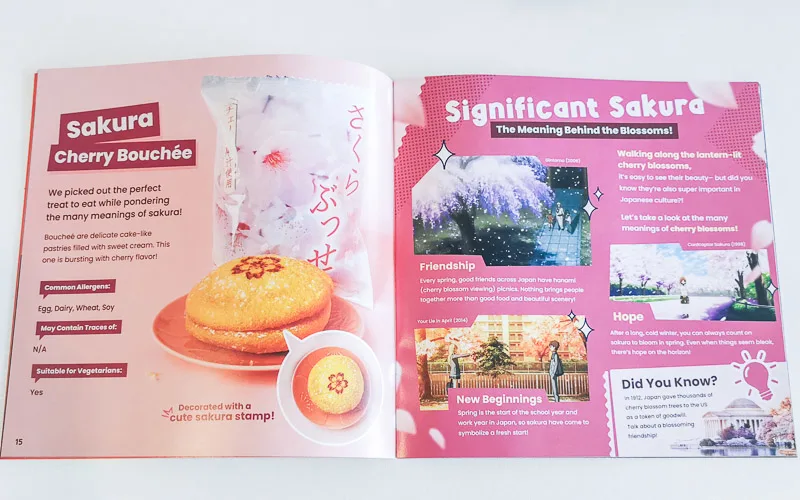 The snacks inside TokyoTreat box varies each month, so you won't get the same snacks with previous boxes. Each month has a different theme.
The box that I got has the theme of Sakura Starlight, which commemorate cherry blossom nights.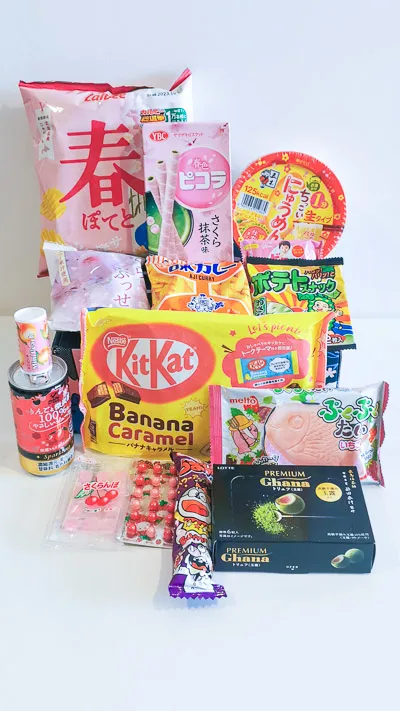 Now, let's talk about THE snacks!
Rare Japanese KitKat Flavors
No other nation does KitKat like Japan. Did you know, there are over 300 KitKat flavors in Japan? Yes, I'm not kidding.
Each month, TokyoTreat features different flavors of KitKat, so you can try as many different flavors of KitKat and never get bored!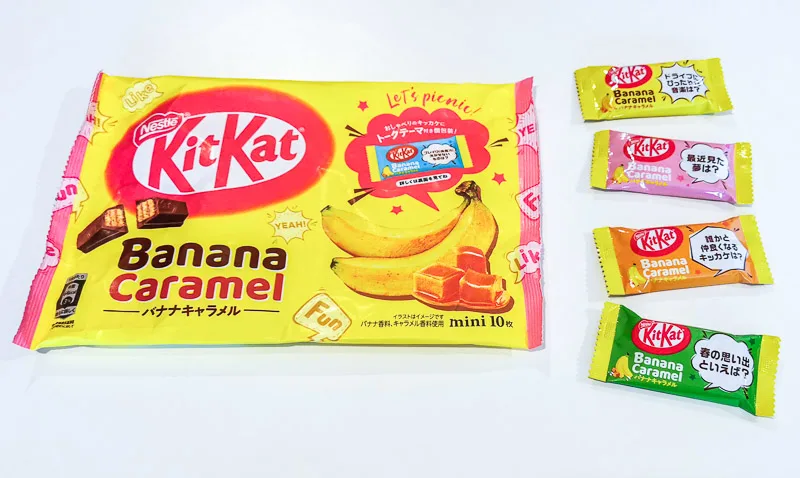 Japanese Instant Ramen
If you love Japanese noodle, you will be glad because each TokyoTreat box will feature instant noodle (can be ramen, soba or udon). They're so easy to cook, and taste oh-so-umami.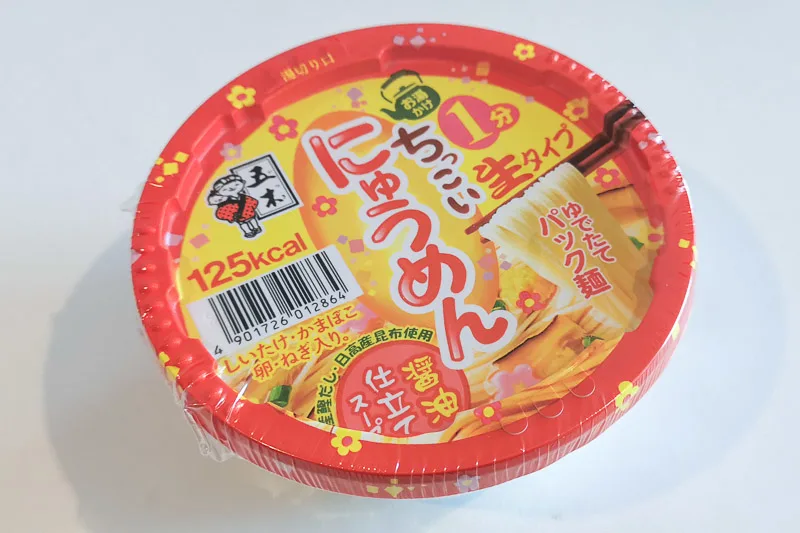 Crunchy Chips, Salty Snacks
I love savory and crunchy snacks and I'm glad that TokyoTreat has quite a number of savory snacks in each box. In my box, the savory and cruncy snacks include senbei (rice crackers), umaibo (melt-in-your-mouth crackers), and potato chips.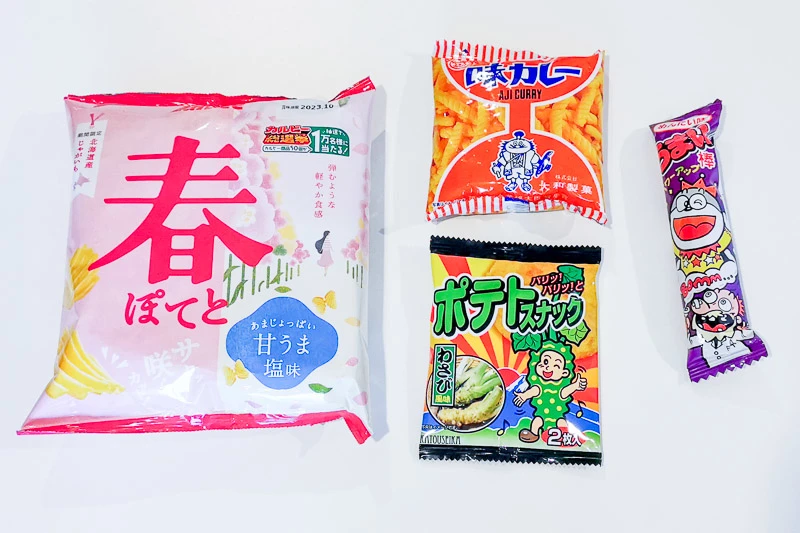 Cakes, Cookies, Breads
Gosh, I'm a fan of Japanese cakes and I love that there are plenty of cakes, cookies and breads in TokyoTreat box! I can't stop munching these goodies!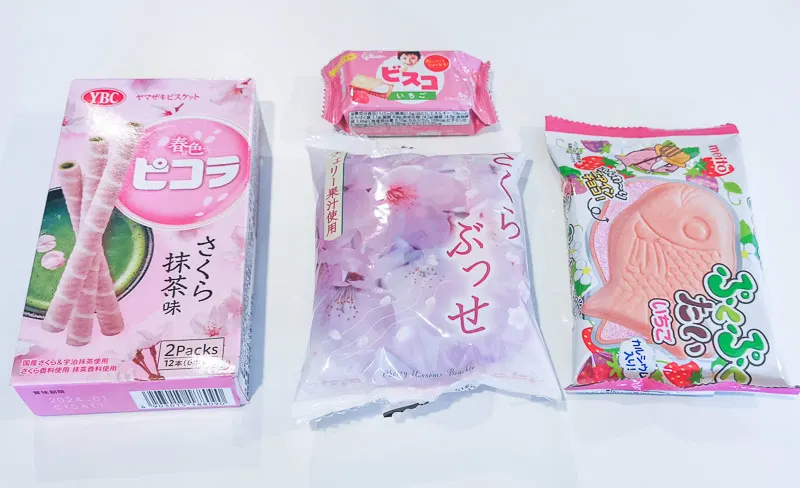 Japanese Chocolate and Candy
For the sweet-tooth out there, TokyoTreat box has various Japanese chocolate and candy that you probably have never tried before.
I love chocolate, but I am usually not a fan of candy, but I found the candy in my box to be not too empowering.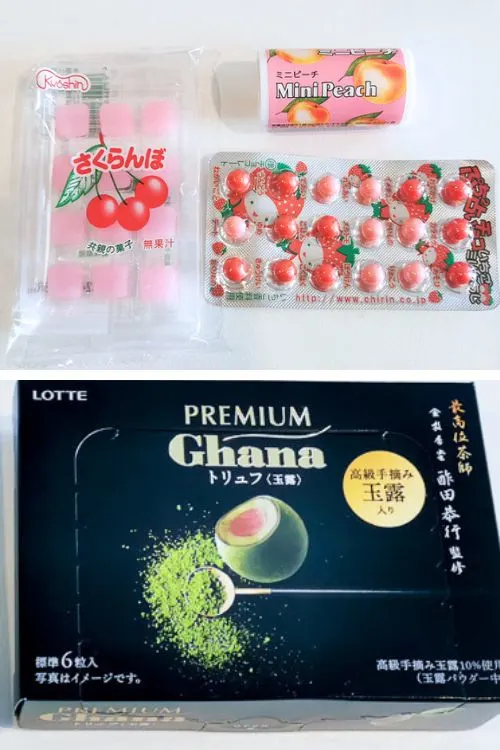 Exclusive Japanese Drinks
If you've been to Japan, you'll know that Japan has SO MANY Japanese drinks. If you love those, you'll love that TokyoTreat box also feature exclusive Japanese drinks that can't be easily found outside Japan.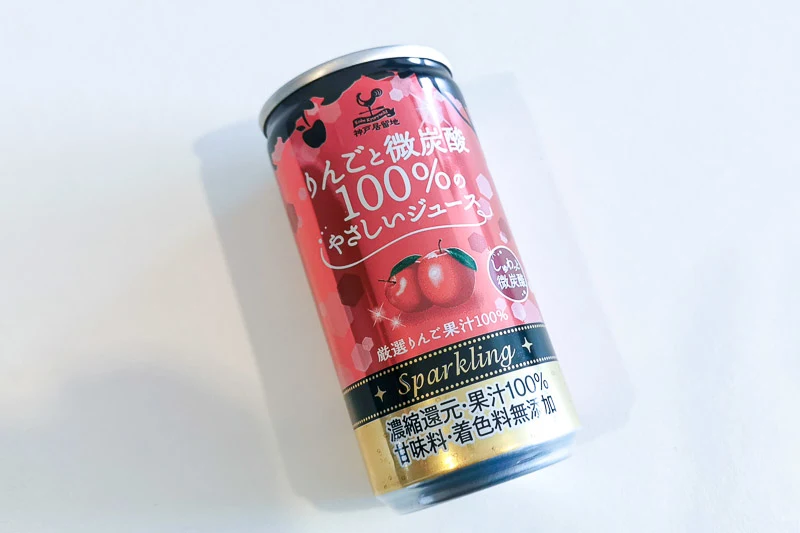 Conclusion
As someone who always deal with analysis paralysis when it comes to shopping (be it food or anything), I love the fact that someone else is curating a snack box for me.
Granted, there is a risk that I don't like some of the snacks. But as a snack lover, as long as I enjoy majority of the snacks, I'm okay to have 1 or 2 snacks that don't suite my palate.
If you're not sure how much you will like the snacks, my advise to you is to try the 1-month box first before committing to the longer-duration subscriptions. Click here to check the latest Tokyo Treat's box. Also, remember to click "Today's Promo" to get special offer.
When you get your first box, I recommend that you have a control system in place (maybe, hide each items in different places in your house), otherwise, you will binge eat every single item in TokyoTreat box in just one day!
PS: If you like baked goods or artisanal snacks, you can check my Sakuraco review.
Disclosure: Thanks TokyoTreat for sending me this snack box. All words and opinions in this article are my own.
If you like my work, you can buy me a coffee! Your support will help me to keep going!