Here's a list of Christmas events and light-ups in Singapore in 2021. For the latest article of Christmas events, read here.
Where to go for Christmas in Singapore
1. Orchard Road: Christmas on a Great Street
Orchard Road has been consistently putting up breath-taking Christmas decorations every year. This year's theme is "Christmas in Bloom" which symbolizes the shopping strip's hope for a return to normalcy.
From 19 November 2021 to 2 January 2022, the 3.1km stretch of road from Tanglin Mall to Plaza Singapura (including Scotts Road) will be decorated with Christmas lights that's inspired from Singapore's botanical richness and the interior of ribbed vault architecture which exudes a feeling of being safe, an especially needed attribute during a time like this.
Unlike in 2019 (before global disruption), this year's Christmas at Orchard Road will not feature Christmas Villages and street festivities (thanks, Mr 'Rona!).
Some sights that you don't want to miss this year:
The Main Arch at the junction of Scotts-Paterson Road (aka the junction of ION-Tangs-Wheelock-Shaw).
Giant Outdoor Augmented Reality Projection at Mandarin Orchard Singapore. Between 8pm to 10.30pm daily, the side of Mandarin Orchard will display 3D projection mapping show.
Various Christmas Trees and decorations along Orchard Road (of which I'll share the photos below).
If you're overseas and unable to travel to Singapore this year, or you are in Singapore but exploring Orchard Road in December gives you goosebumps, you can enjoy a virtual tour of Orchard Road's Christmas Light Up here.
When is the best time to visit? Go there in the morning if you want less crowd and you don't need to see the actual lights up. Go there in the evening if you want to see the dazzling lights and performances, but it'll be crowded so you'll probably have a hard time to take photos without other people in it.
How much does it cost? It's free to walk along the Great Street (from Tanglin Road to Orchard Road).
More details: https://christmas.orchardroad.org/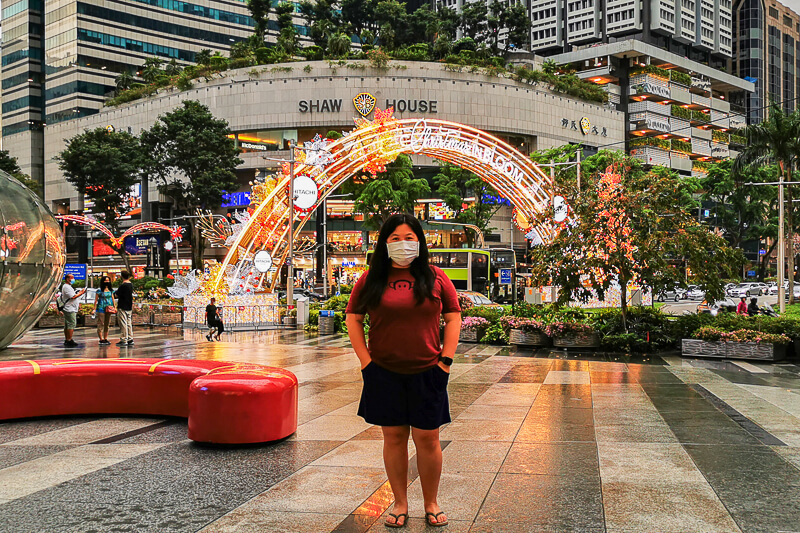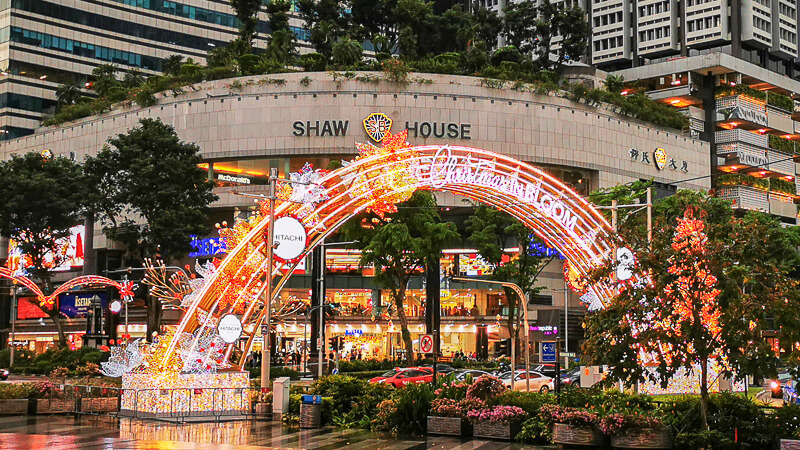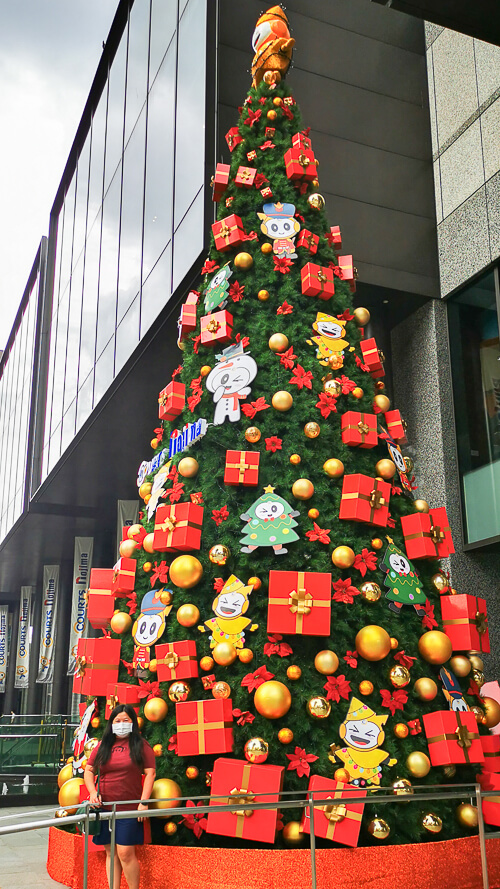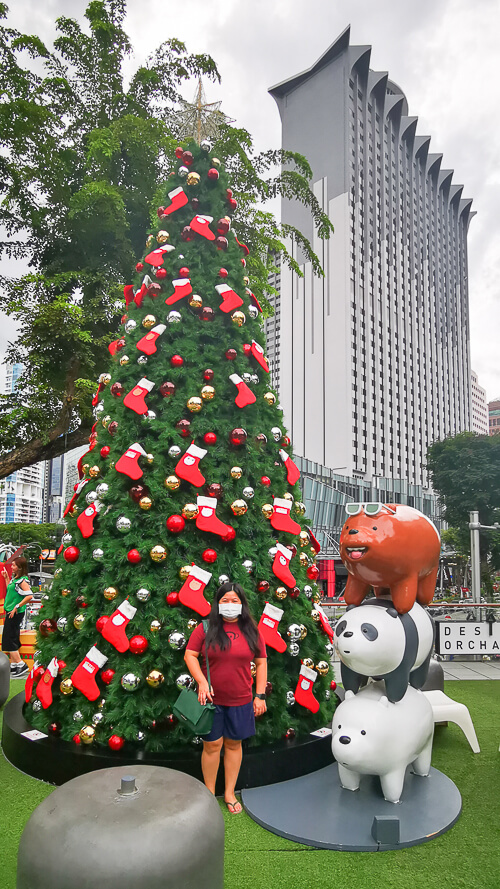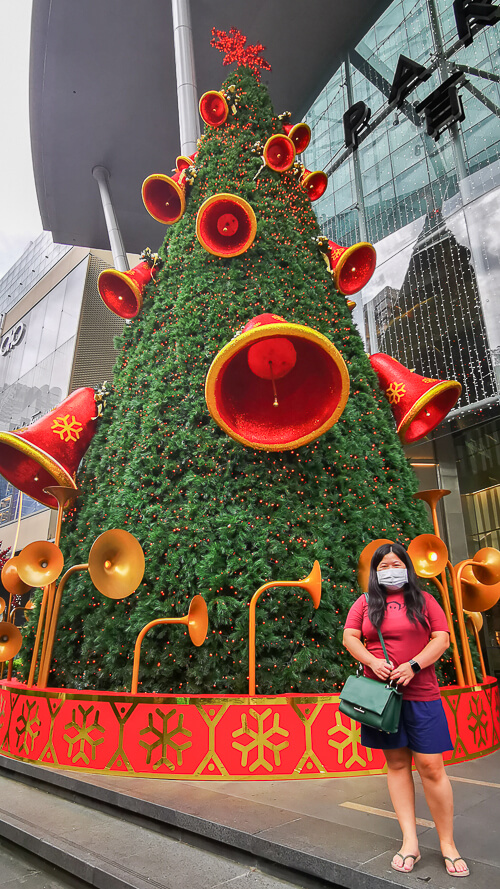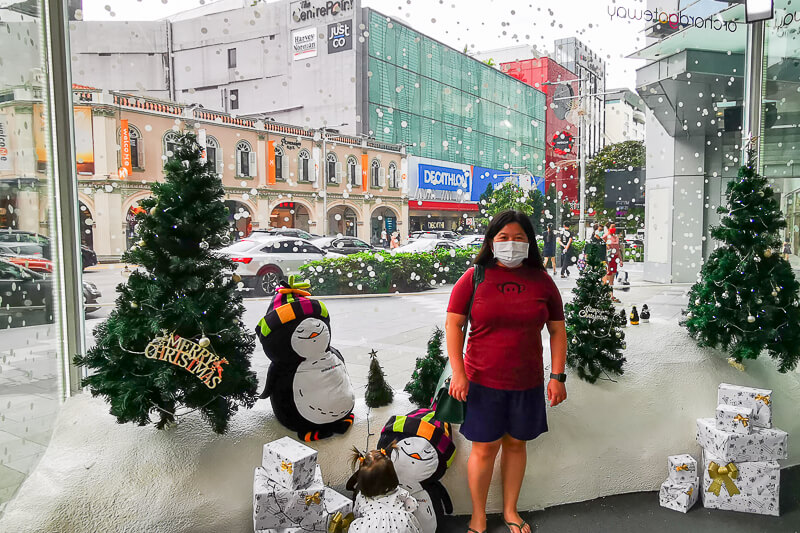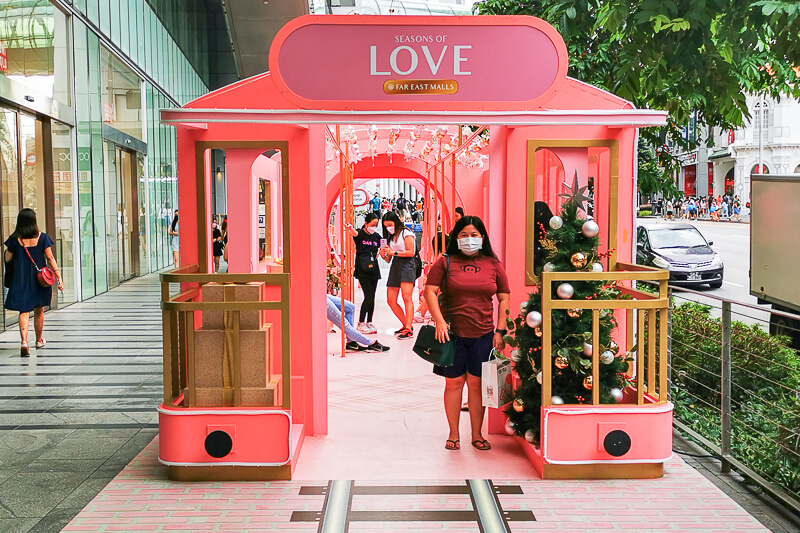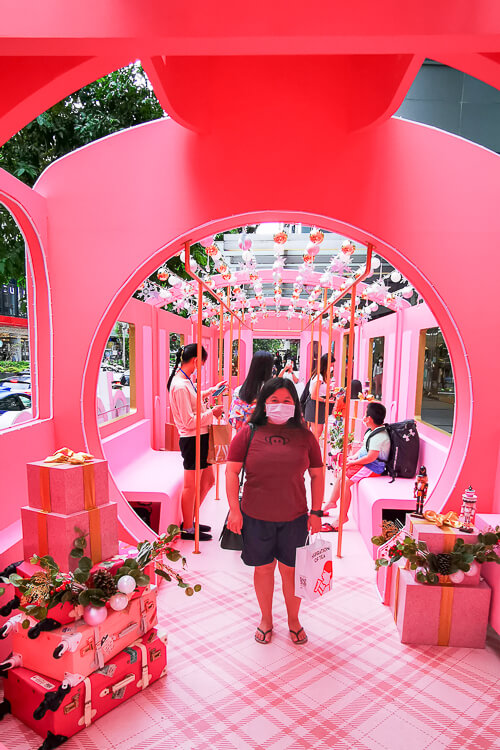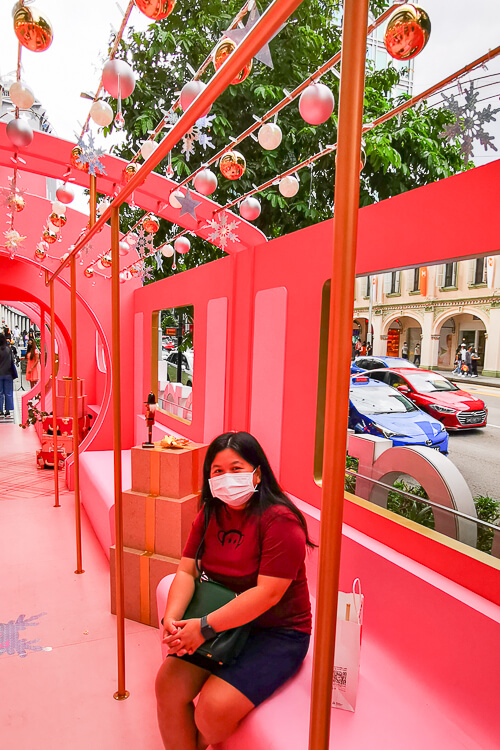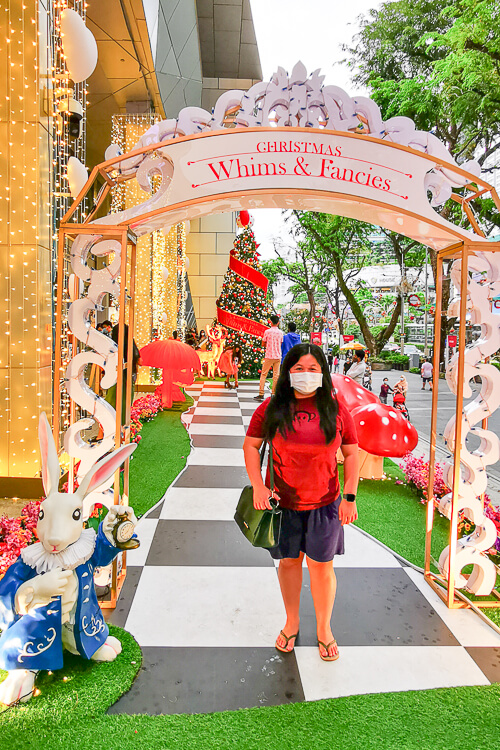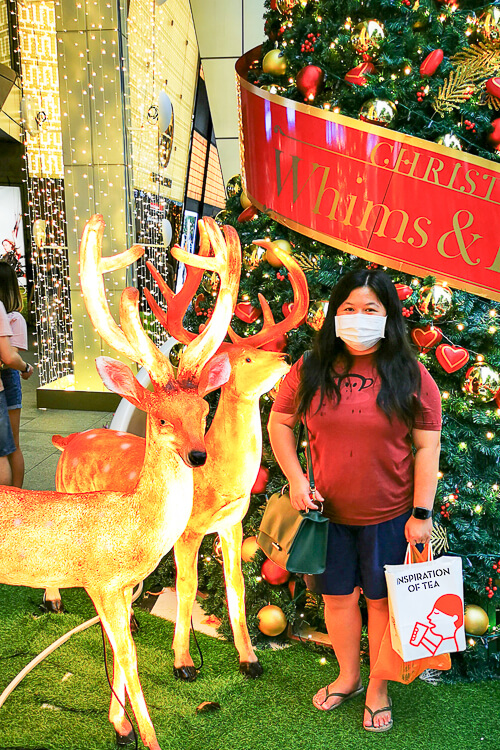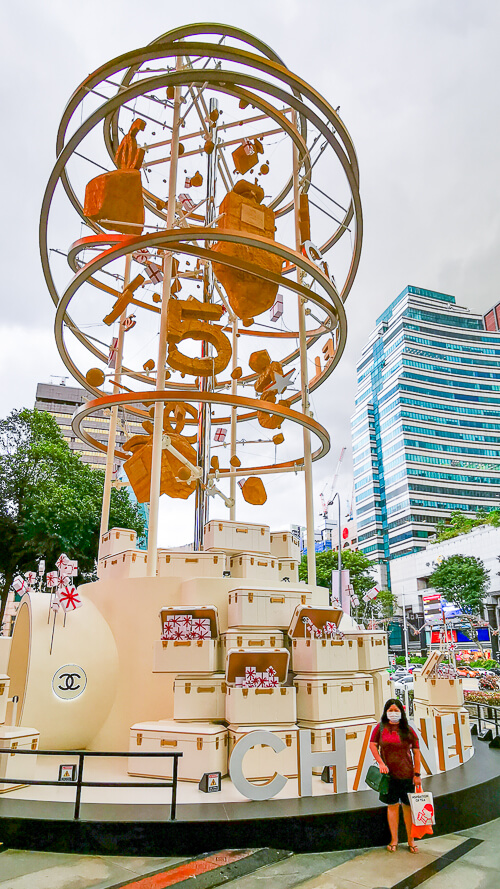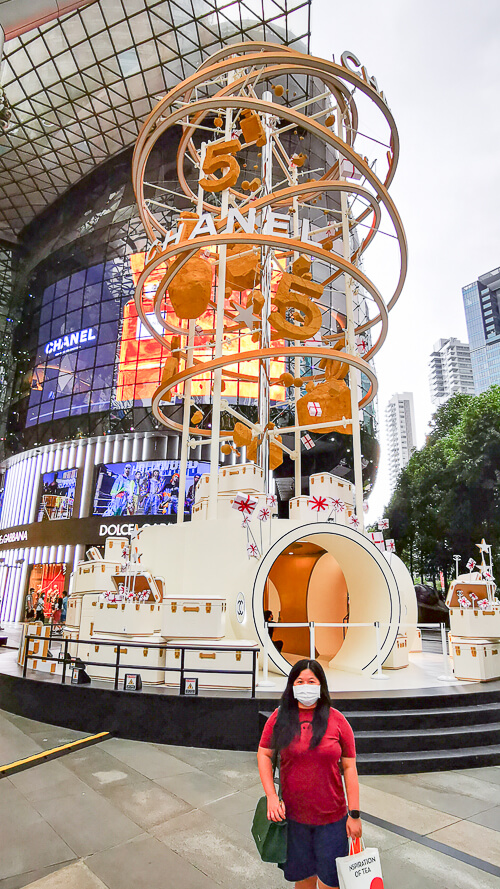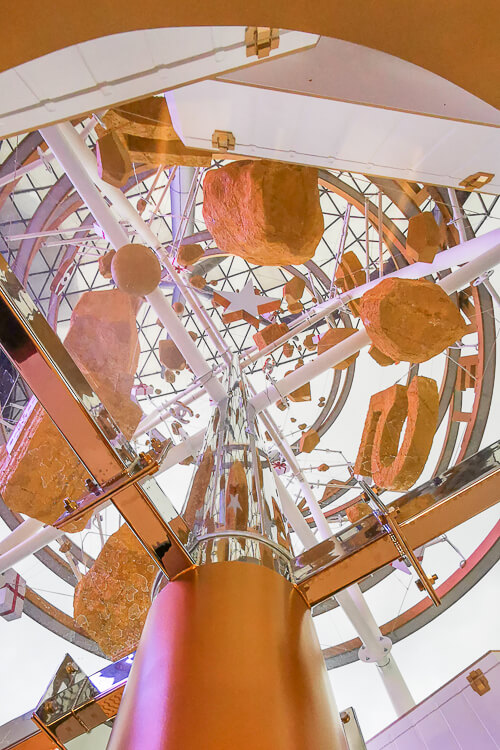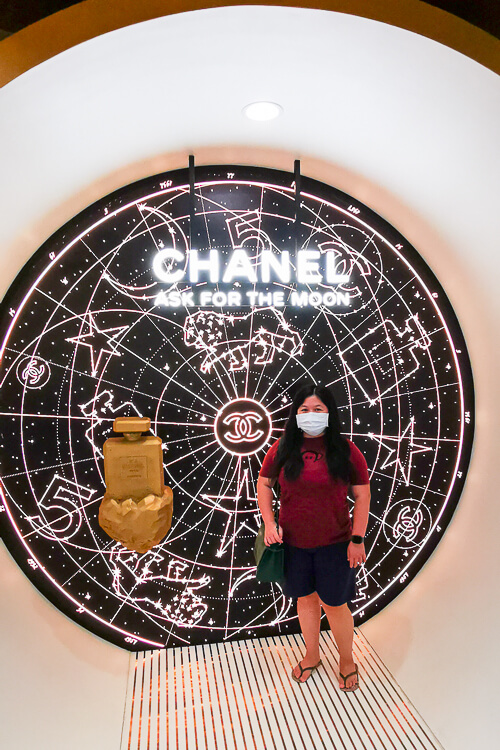 2. Changi Airport: Changi Festive Village
Despite being a desert for almost 2 years now, I'm really glad that Christmas is still happening at Changi Airport. Since the Terminal 2 is still under construction this year, the Christmas celebration will be taking place at Terminal 3 and Terminal 4.
Dino is Changi's main theme for Christmas again (similar theme to 2020, yet different attractions/activities), so do expect Dino overload between 26 November to 3 January 2022.
Here are what to expect at Changi Festive Village:
Dino Blitz
Disney Tsum Tsum photo spots
Dino Dazzle
Dino Carnival
Dino Bounce
Dino Kart 2.0
Glamping by the Runway
DINO BLITZ at Terminal 3 Level 2 (Departure Hall, Public Area)
Beware when you visit T3, there are 2 "alive" dinosaurs standing in front of Departure Immigration!! I mean, they're moving, so they're "alive" right?
Dino Blitz is open from 26 Nov 2021 to 3 Jan 2022. Admission is free. Take note of the opening hour below:
Daily 11am – 10pm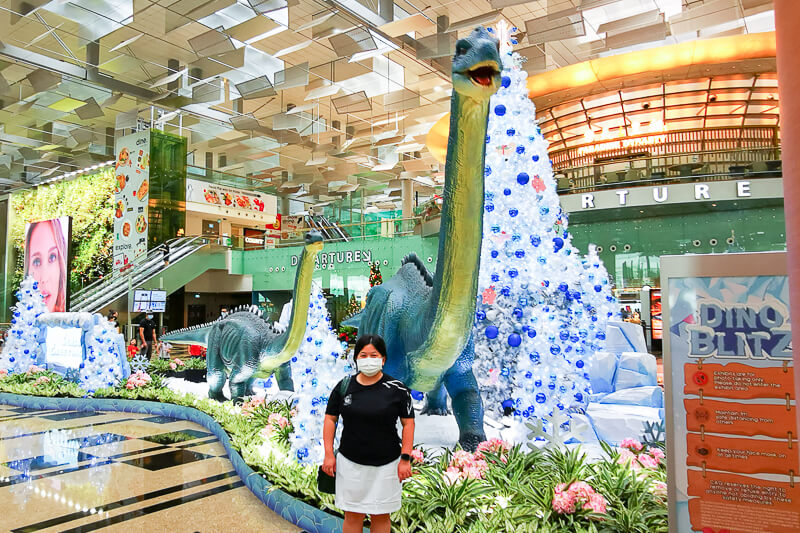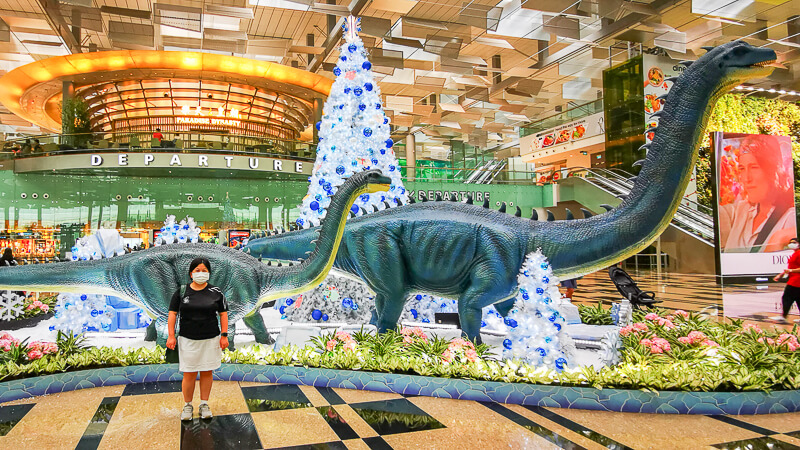 Disney Tsum Tsum Photo Spots at Terminal 3 Level 2 (Departure Hall, Public Area)
Ready to jet? Head to Tsum Tsum photo spots next to Row 11, and you'll find 3 Tsum Tsum cute jet planes. After that, head to opposite the link bridge to Jewel where you'll find the Love snow globe where you can let your heart dream and follow your heart.
Disney Tsum Tsum Photo Spots is open from 26 Nov 2021 to 3 Jan 2022. Admission is free. Take note of the opening hours below:
Daily 11am – 10pm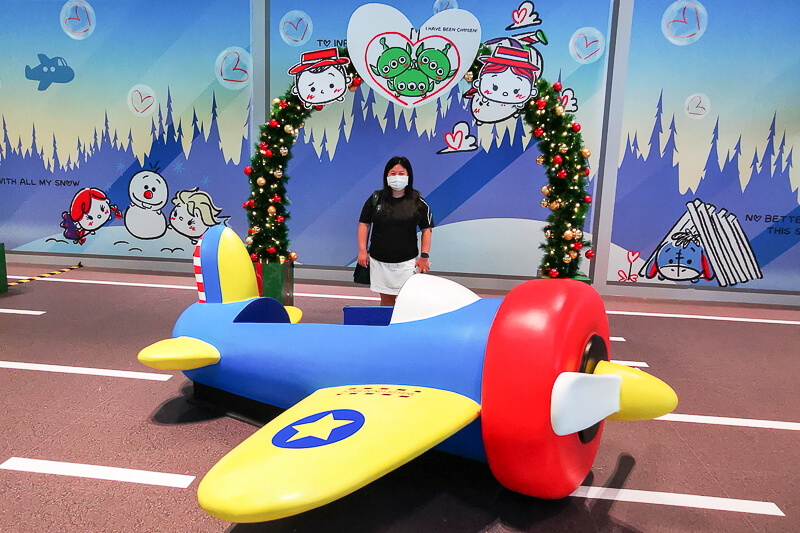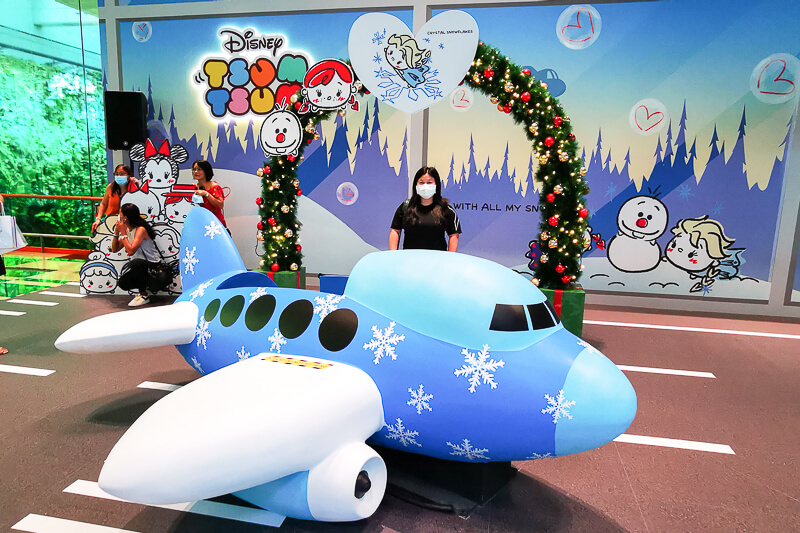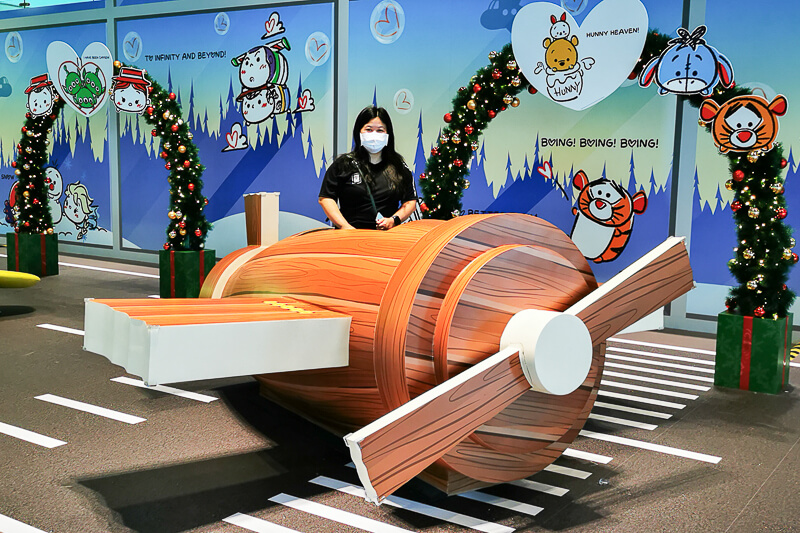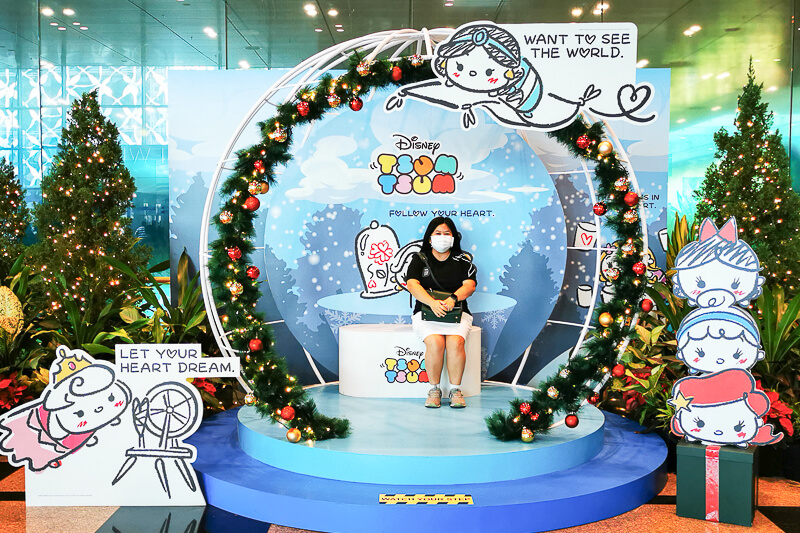 DINO DAZZLE at Jurassic Mile
Between 7pm and 2am, you will be dazzled by Christmas light-ups as you visit the carnivores at Jurassic Mile along the Changi Airport Park Connector.
You can also visit the dinos during the day, but the lights won't be up. Since the path stretches for more than 1km, do wear a pair of comfortable walking shoes! To go to Jurassic Mile, you can walk/cycle from HUB & SPOKE or from East Coast Park via the Changi Coastal Park Connector.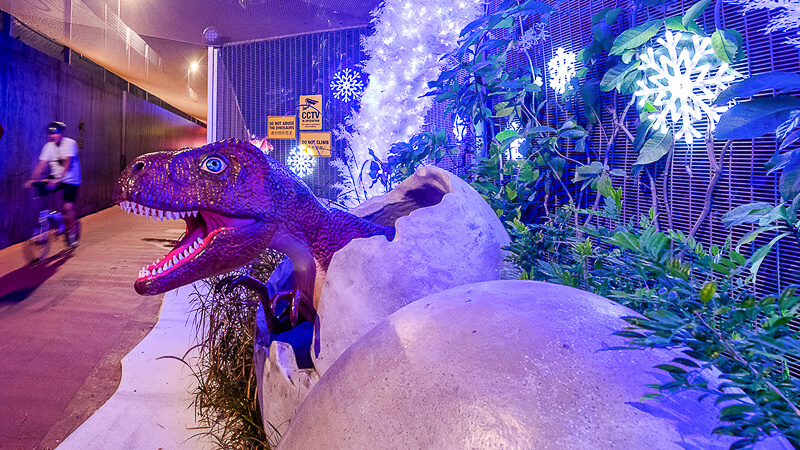 DINO CARNIVAL at Terminal 4 Departure Hall
Dino Carnival is a dinosaur-themed carnival market where you can play carnival games, be a palaeontologist at Dino Dig, and feast on delicious food.
The admission costs $2/adult for each session of 2 hours. Tickets must be purchased via iChangi app. Separate tickets are required for Dino Dig and Ice Fishing.
Dino Carnival is only open from Thursday to Sunday, 1pm to 9pm. Last day of operation is 2 January 2022.
To go to Terminal 4, you can take the Shuttle Bus from Terminal 3, near Row 11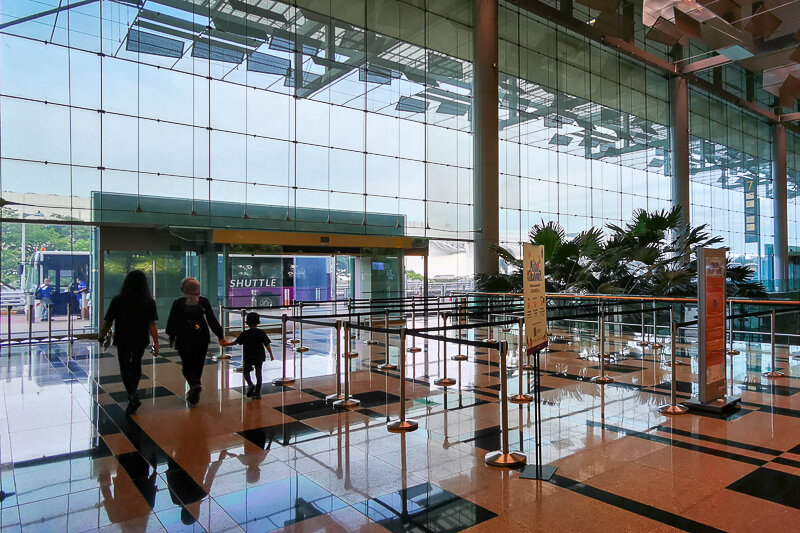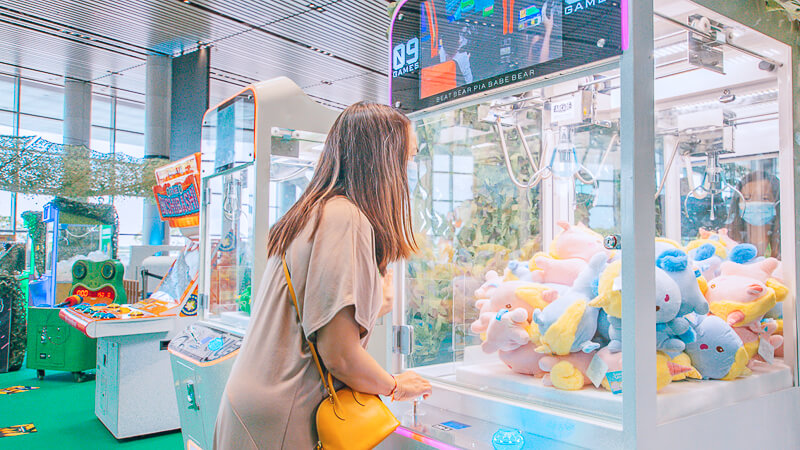 DINO BOUNCE at Terminal 4 Departure Hall (Row 5)
As the name suggests, Dino Bounce is a huge inflatable playground for dino lovers. First introduced in 2020, Dino Bounce is back again at Terminal 4 by popular demand with new additions.
There are 2 zones: Bounce n Slide & Bounce n Surf. Each ticket allows admission to only 1 zone. Each session is 20 mins long. Advanced booking is required via iChangi.
It costs $8 per person per session, or you can pay discounted rate of $4 when you spend $25 at participating outlets ($50 at supermarkets).
Dino Bounce is open from 26 Nov 2021 to 2 Jan 2022. Take note of the opening hours below:
Mon – Wed: 2pm – 10pm (last entry at 9.30pm)
Thu – Sun: 1pm – 10pm (last entry at 9.30pm)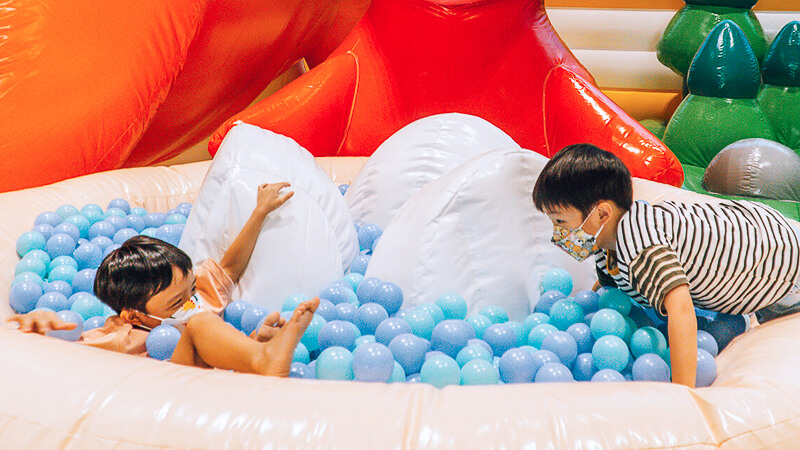 DINO KART 2.0 at Terminal 4, Departure Hall (Row 4)
Love exhilarating rides? Try Dino Kart, a dino-themed go-kart. This year, Dino Kart is indoor and air-conditioned. There are 2 circuits: Novice (8km/hr) and Pro (24km/hr).
| | | |
| --- | --- | --- |
| Circuit | Weekdays (Mon – Wed) | Weekends (Thu – Sun) |
| Novice | $15 | $18 |
| Pro | $18 | $25 |
Each session is 20 minutes long. Discounted rate is available if you spend the qualifying amount at participating stores. Details here.
Dino Kart is open from 26 Nov 2021 to 2 Jan 2022. Take note of the opening hours below:
Mon – Wed: 2pm – 10pm
Thu – Sun: 2pm – 11pm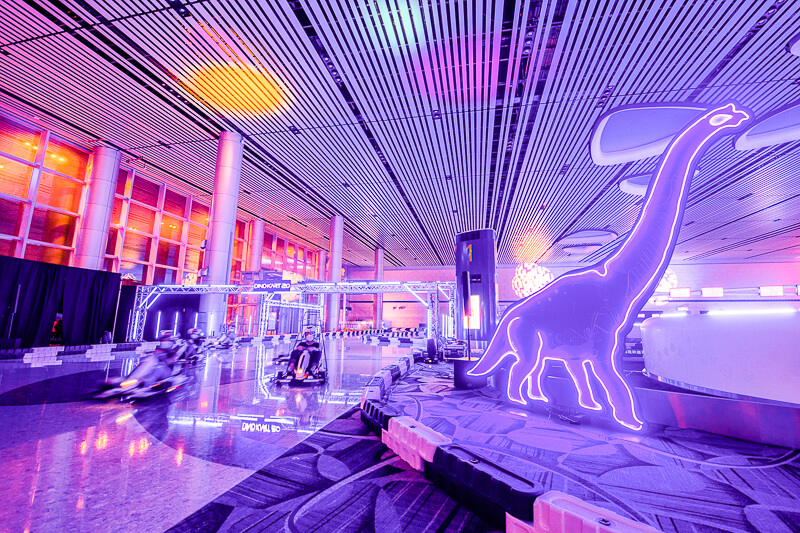 GLAMPING BY THE RUNWAY at Terminal 4, Departure Transit Area
Ever slept in the airport in the past and now you miss it? Or you've never slept in the airport and now you want to? Then, you're going to love Glamping by the Runway.
At Glamping by the Runway, you'll be able to sleep in a cozy glamorous tent overlooking the runway. The tent comes with a queen-size airbed, pillows, blankets, tables, cushions, charging points, water as well as breakfast platter!
| | | | |
| --- | --- | --- | --- |
| Cost | Mon – Wed | Thu – Sun | 24, 25, 31 Dec & 1 Jan |
| Per night | $360 | $390 | $420 |
Glamping by the Runway is open from 3 Dec 2021 to 2 Jan 2022. Take note of the opening hours below:
Daily 3pm – 11am the next day.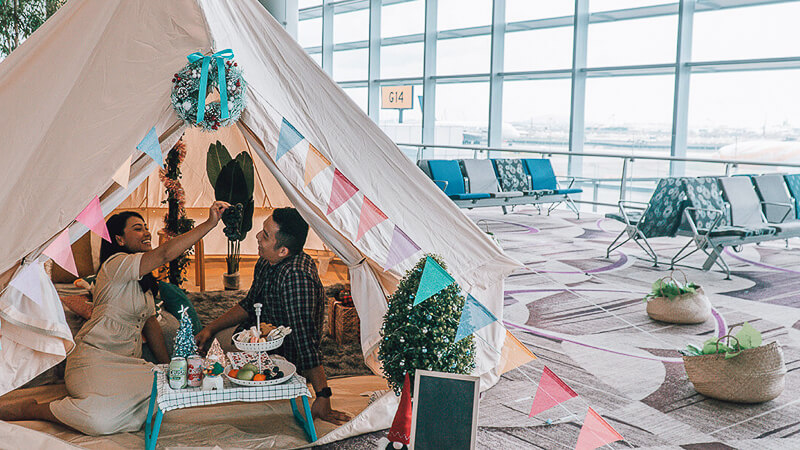 More information on Changi Festive Village: https://www.changiairport.com/en/changifestivevillage.html
Read my complete guide about things to do in Changi Airport.
3. Jewel Changi Airport: Meet the World at Jewel
This year's Christmas theme at Jewel is Meet the World at Jewel, with Christmas activities revolving around Shiseido Forest Valley, and Level 5.
Shiseido Forest features giant Christmas tree, giant travel gears & accessories as well as iconic landmarks around the world. Admission to Shiseido Forest is free before 6pm.
Shiseido Forest Valley at Night. Between 6pm to 11pm, the Forest Valley will turn into a gated attraction with faux snowfall twice every hour from 6:15PM to 10:35PM daily. Do note that entrance to Shiseido Forest Valley in the evening is NOT FREE. You need to meet certain qualifying spending amount to redeem a ticket, details here.
Canopy Park at Level 5. Besides Shiseido Forest, the Canopy Park is also decorated with Christmas accessories. Ticket costs $5 for Public, but if you're local resident, you may get discounts. Read my guide for exploring Canopy Park at Jewel.
Glam-party in the Clouds offers glamping daycation at Level 5, the top-most level of Jewel. Each tent is furnished with an elaborate picnic table set up complete with stylised centerpieces, tablecloth and dining ware. You can dabao food to the tent, or order food delivery.
Each session is 5 hours long, and it costs $150 (Mon-Fri), $180 (Sat-Sun), and $200 (24 to 26 Dec 2021).
When is the best time to visit Jewel Changi Airport? In the evening if you want to catch the Christmas light-up, otherwise, during the day if you prefer natural light. Weekdays are less crowded than weekends.
More information: https://www.jewelchangiairport.com/en/promotion/meet-the-world-at-Jewel-this-christmas.html
Read my guide for exploring Canopy Park at Jewel.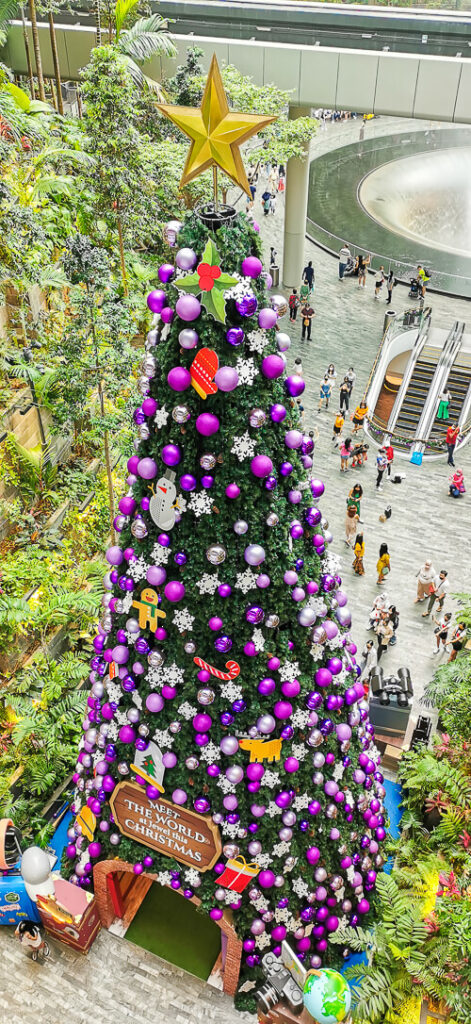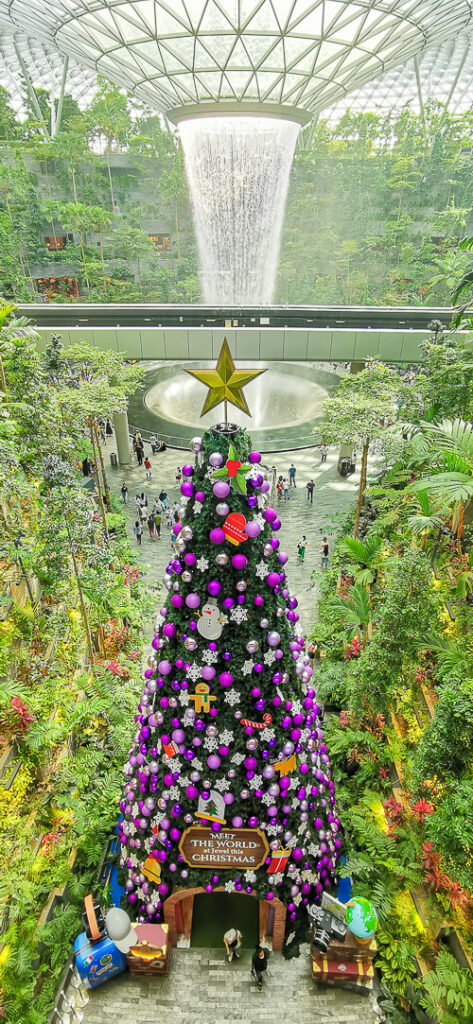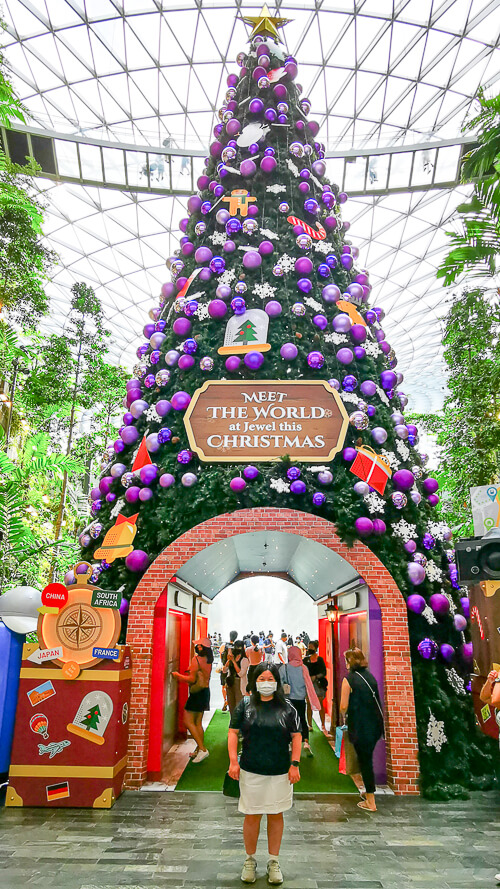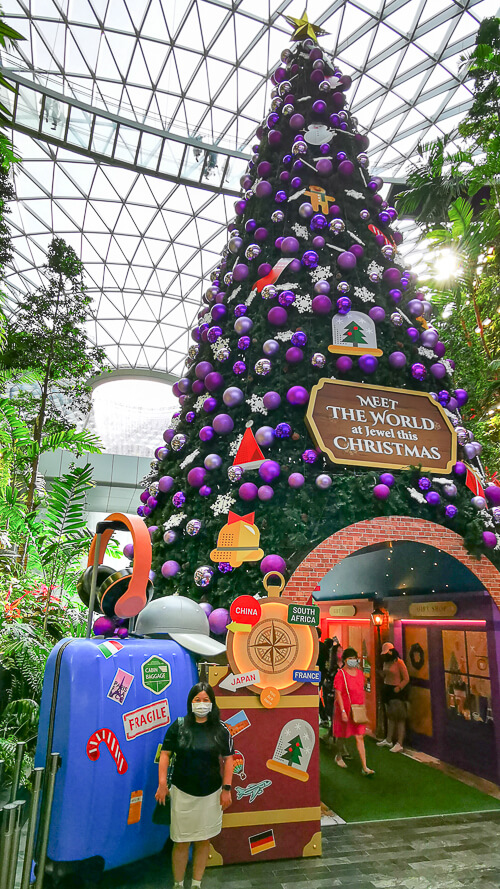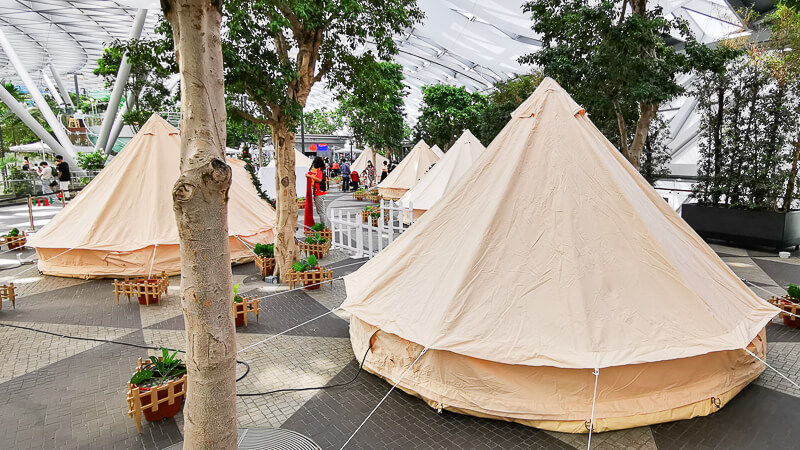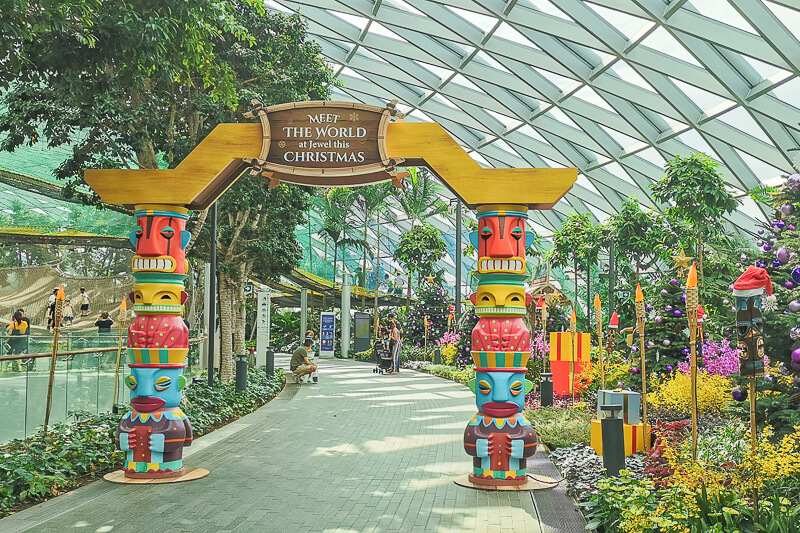 4. Gardens by the Bay: Poinsettia Wishes & Christmas Wonderland
You haven't been to Singapore if you haven't been to Gardens by the Bay, really. GBTB is the perfect place to spend a full day at.
Spend your morning exploring the outdoor gardens admiring the Supertrees. Then, in the afternoon when the temperature rises, enjoy strolling at the two mesmerising indoor conservatories: Flower Dome and Cloud Forest.
Specially curated for this year's Christmas theme, Poinsettia Wishes, Flower Dome is filled with poinsettias and winter blooms as well as Candy Apple Carriage, Giant Cupcake Ferris Wheel, Giant Gingerbread Man and Giant Sweets from 26 November 2021 to 3 January 2022.
BTW, there is NO Christmas decoration in Cloud Forest. So, if you're only looking for Christmas decoration, feel free to skip Cloud Forest.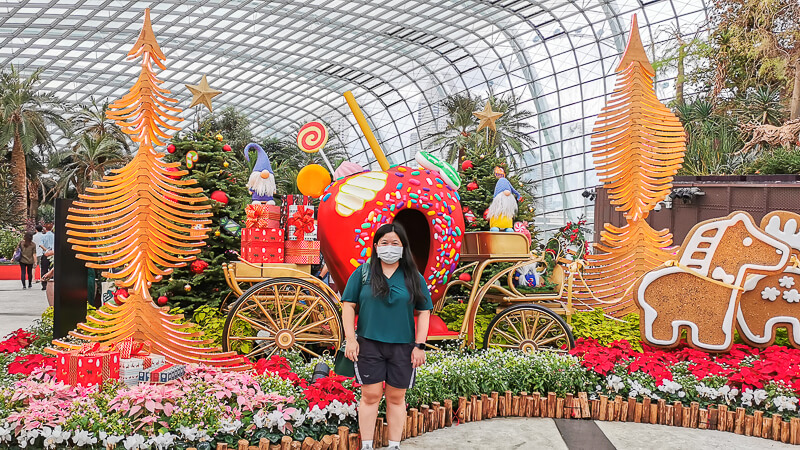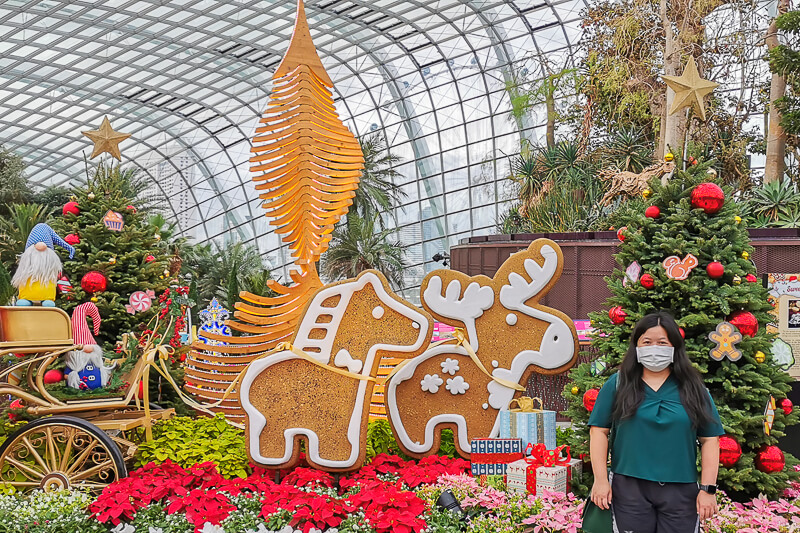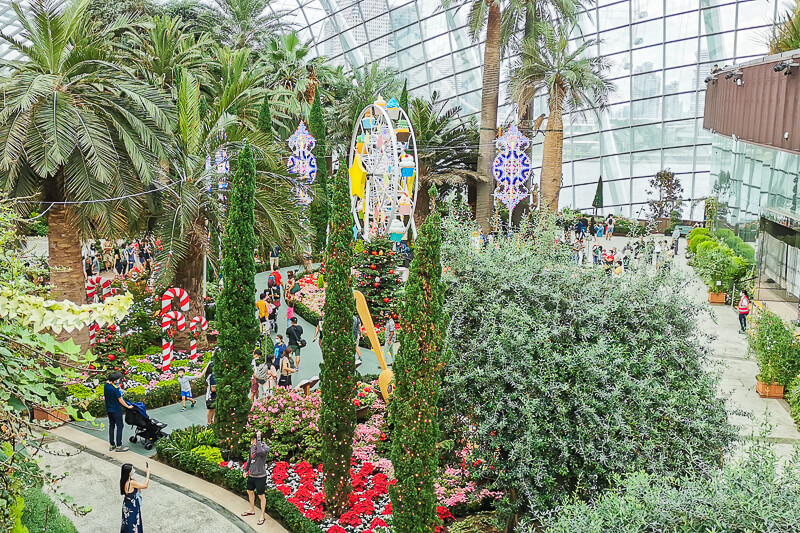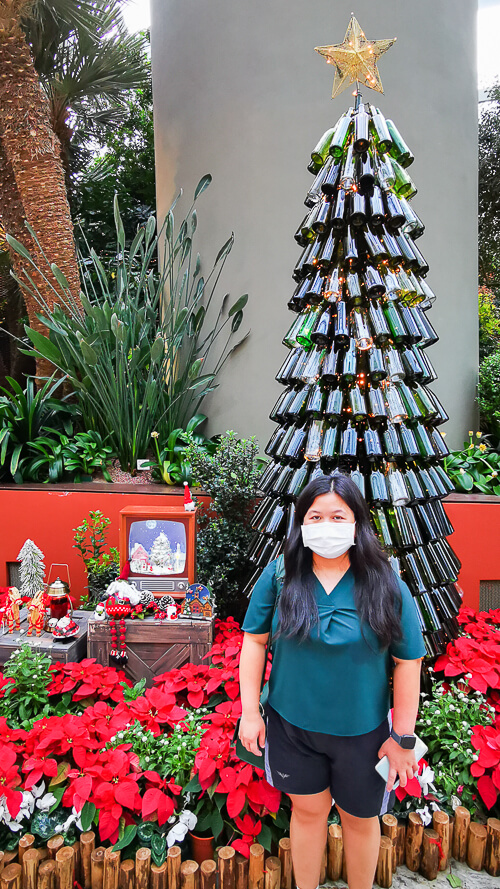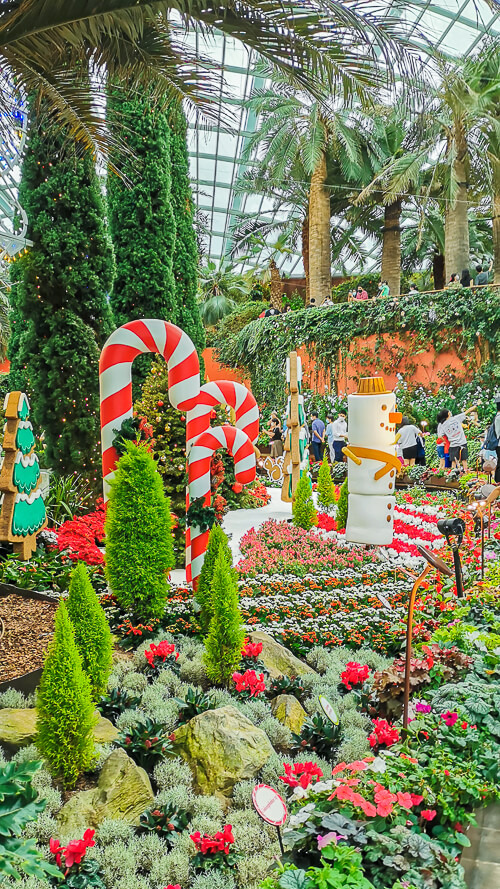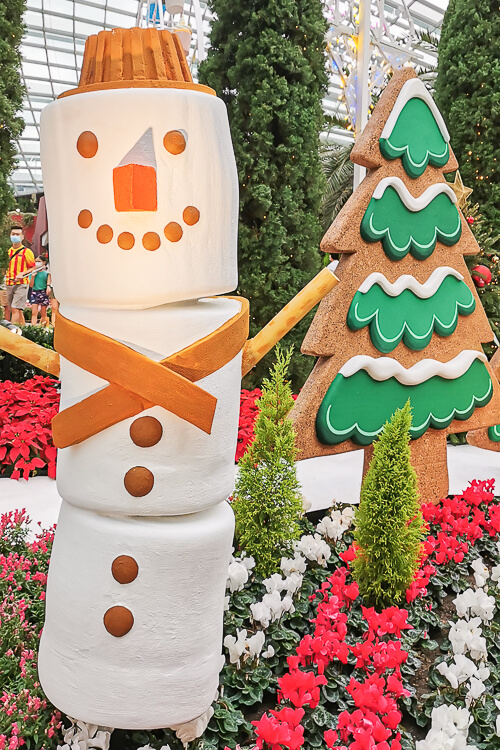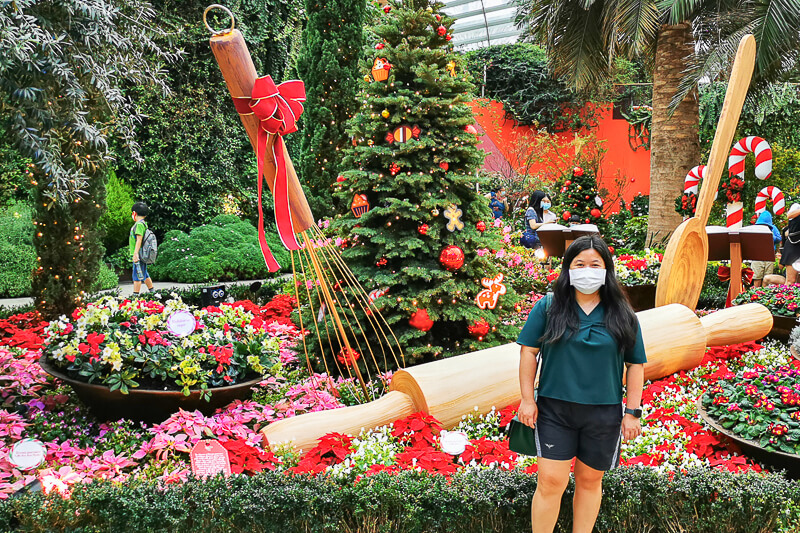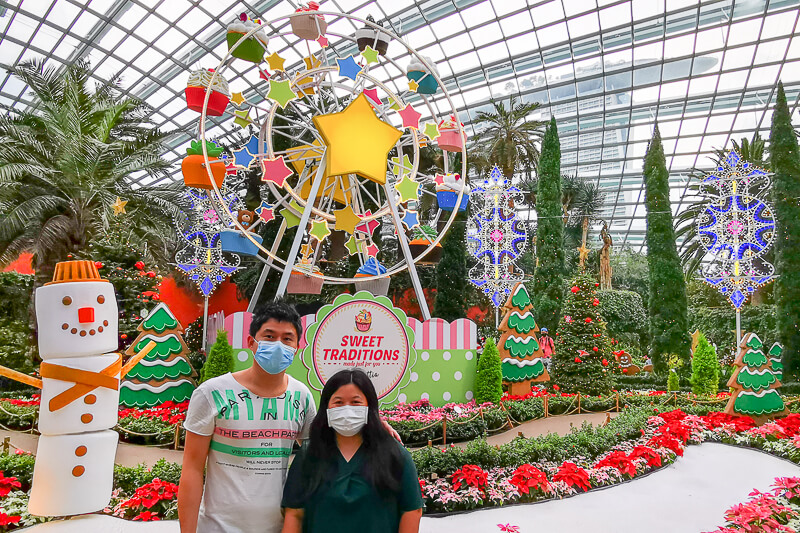 After enjoying the beauty of floras, spend your evening at the spectacular Christmas Wonderland, a Christmas-themed festive market. It is open from 3 December 2021 to 2 January 2022.
Unlike 2019 where the Christmas Wonderland offered snow blizzard, live performance and Christmas parade, this year's Christmas Wonderland is slightly quieter than 2019 but a lot livelier than 2020 as festive market and carnival games made their comeback.
Here are things you can do at Christmas Wonderland 2021.
Enjoy soothing background music and soft lighting at Garden Rhapsody amidst the magnificent Supertrees.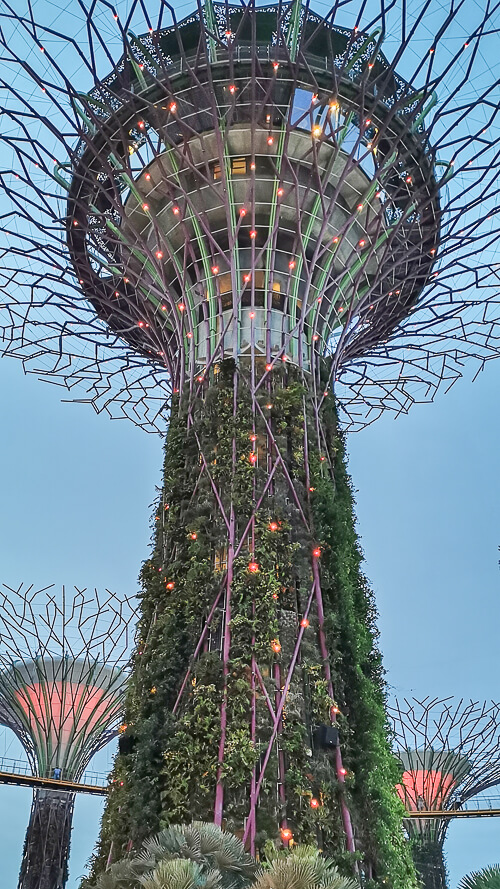 Take selfies with 8 massive Light Sculpture installations, including Spalliera, Walk of Stars, Enchanted Bridge, Magical Carriage, Merry Arch, Ornament Ball, Santa's Sleigh, and a 10-metre tall Tinsel Castle.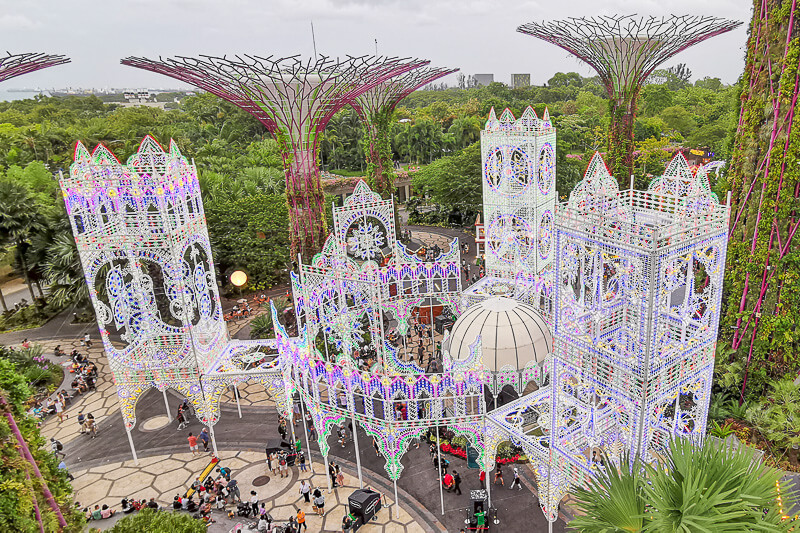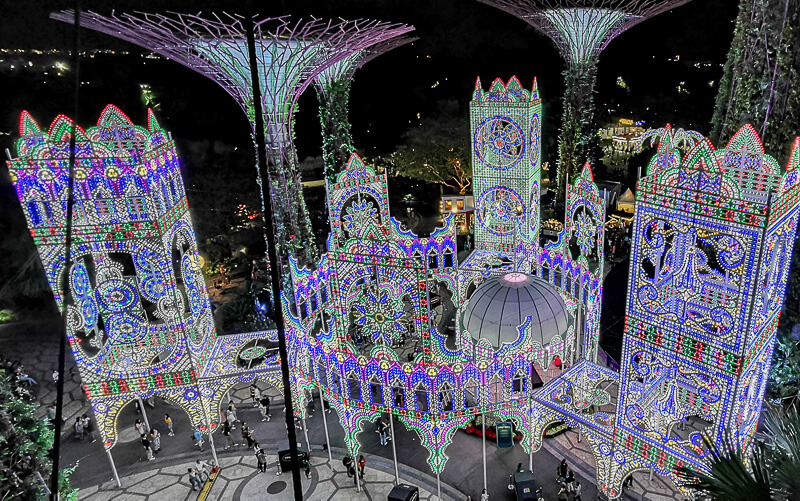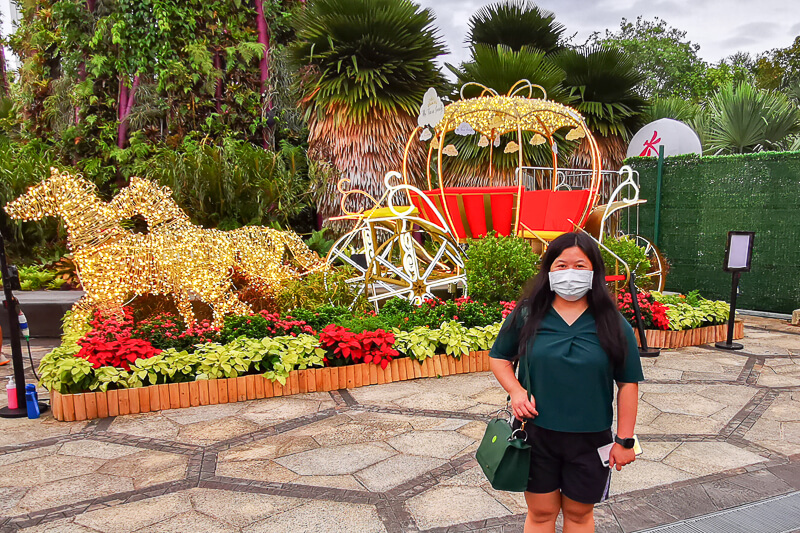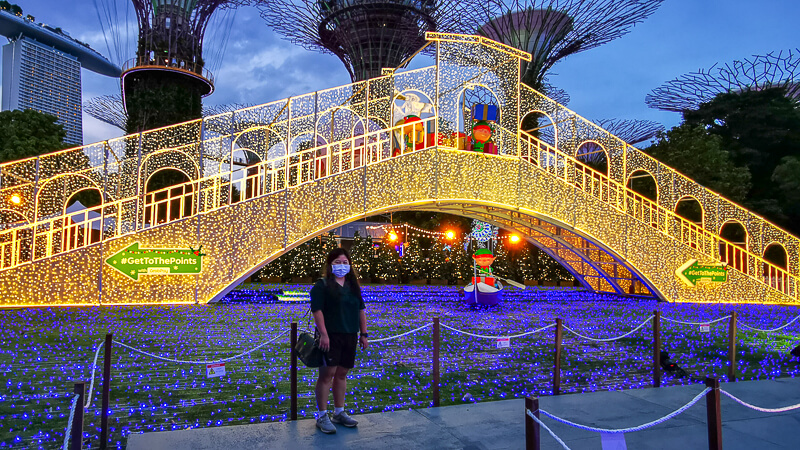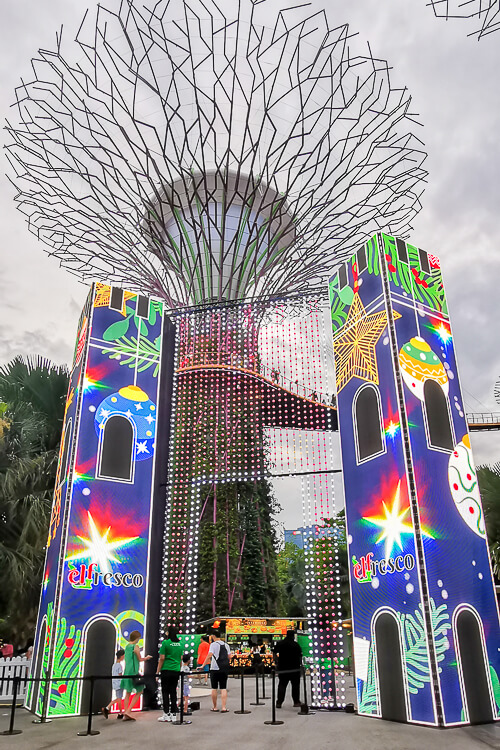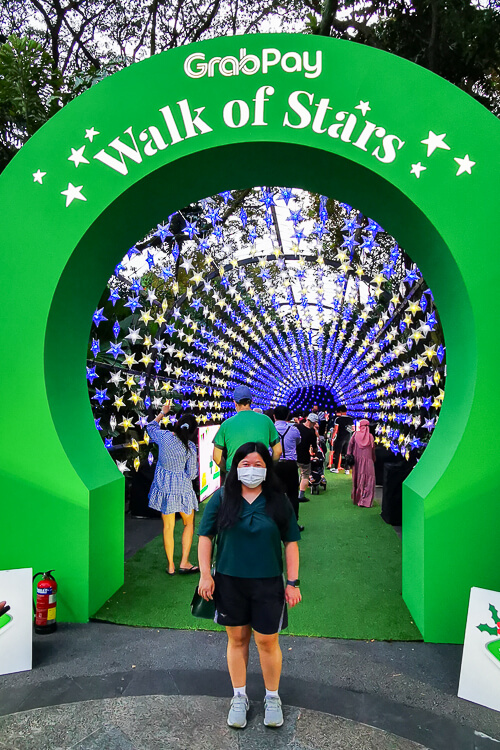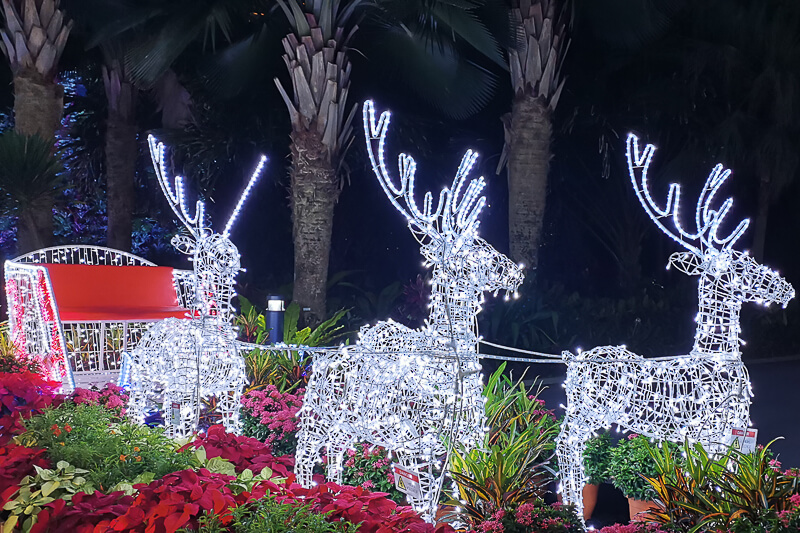 Meet Santa Clause and take a selfie at La Casa di Santa Claus.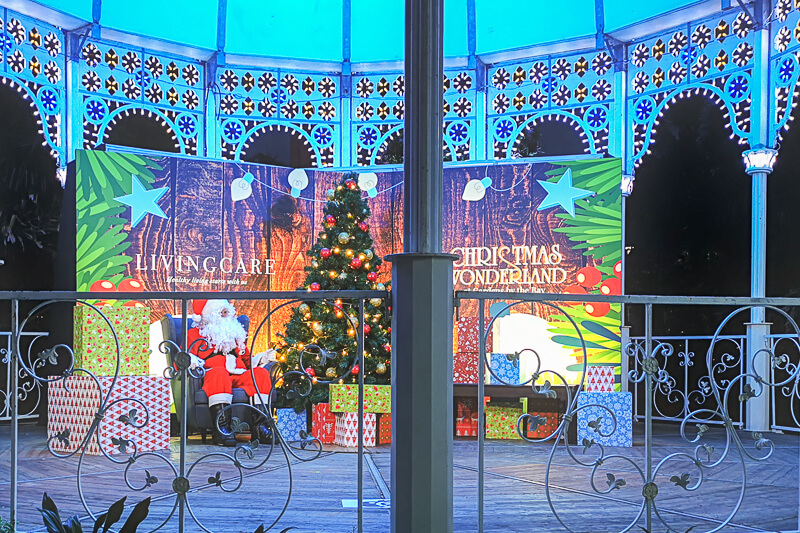 Take a ride on the double-storey Venetian horse Carousel, that is hand-painted by artists and crafted by skilled craftsmen in Europe. The rice costs $10, online booking is compulsory.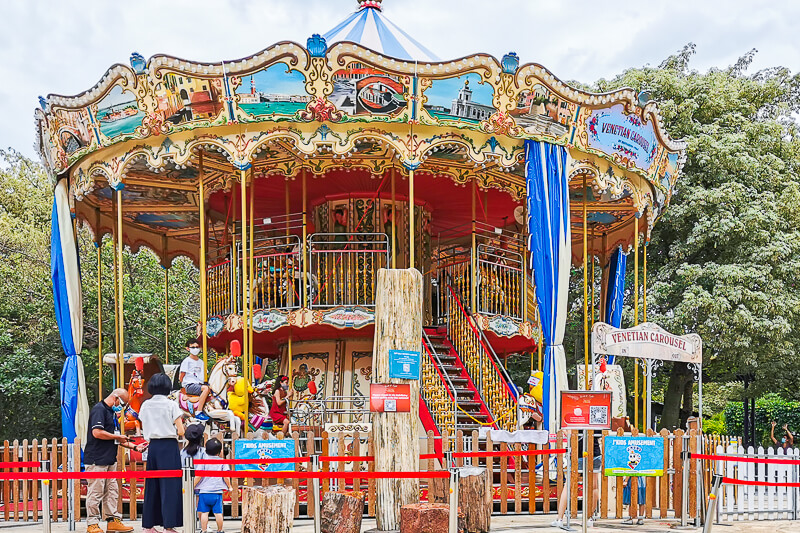 Have a feast at European-style ELFresco.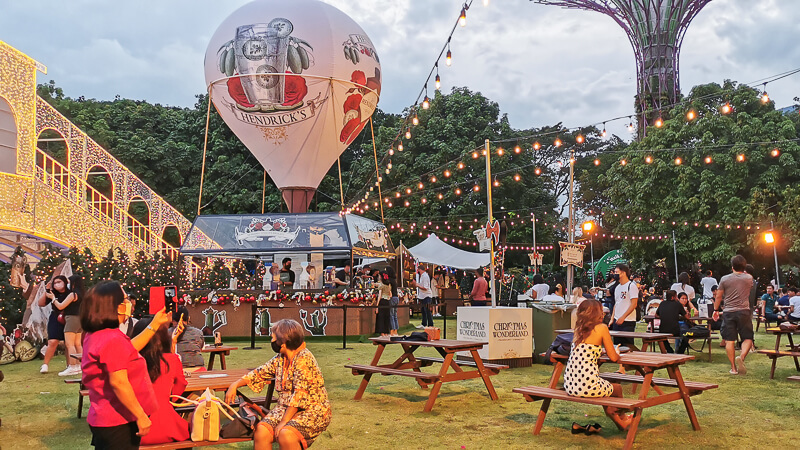 When is the best time to visit? For Gardens by the Bay conservatories, personally I prefer to visit them during the day because I love natural light. For Christmas Wonderland, I guess any day is fine. All of the attractions require advance reservation, so remember to make booking online before visiting!
How much does it cost? Admission to Christmas Wonderland costs $7 (before 17 Dec) or $9 (from 17 Dec onwards). Admission to Flower Dome & Cloud Forest costs $20.
More information: https://www.christmaswonderland.sg/
5. Universal Studios Singapore: A Universal Christmas
No matter how old you are, you are never too old to visit a fabulous theme park. And the Universal Studios Singapore (USS) is not just a normal theme park during this festive season. Why?
Because this fabulous theme park is transformed into a magical place where you can experience magical things such as:
Head to winter wonderland of Sesame Street to visit Elmo and Abby who are busy writing their letters to Santa
Write a letter to Santa, hand it over to the Postmaster Elf, and watch the letter fly off from the North Pole Postal Service
Take selfies with Otto, the newest minion from the upcoming movie Minions 2: The Rise of Gruwhich will debut in 2022
Follow Universal Rockin' Railway and be amazed by Christmas trees inspired by Jurassic World, Illumination's Minions and Shrek
At Rockin' Railway, meet Gru, Margo, Edith, Lucy and Agnes from Despicable Me, Shrek and Fiona from Shrek, as well as Cookie Monster and Oscar from Sesame Street.
Sink your teeth into a delectable Christmas Turkey Leg, Christmas Cookie Tree or Festive Macaroons at the Merrylicious Sips and Bites food cart
Don't forget, there are plenty of thrill and fun rides in the USS too in addition to all of these Christmas specials.
A Universal Christmas happens from 25 November 2021 to 2 January 2022. Do note that USS is closed on Tues & Wed. They're only open from Thu – Mon, from 12pm to 9pm (Check USS Calendar for more info).With 7 hours of daylight and 2 hours in the evening, I think that's pretty good.
When is the best time to visit? Any day (Thu-Mon) is fine, just make sure to be there early before the gate opens to maximize your time.
How much does it cost? Regular price is SGD 81, but you can get cheaper tickets if you book here.
Read my tips about Universal Studios Singapore:
List of Attractions in Universal Studios Singapore and My Recommendations
Guides on How To Maximise Your Visit to Universal Studios Singapore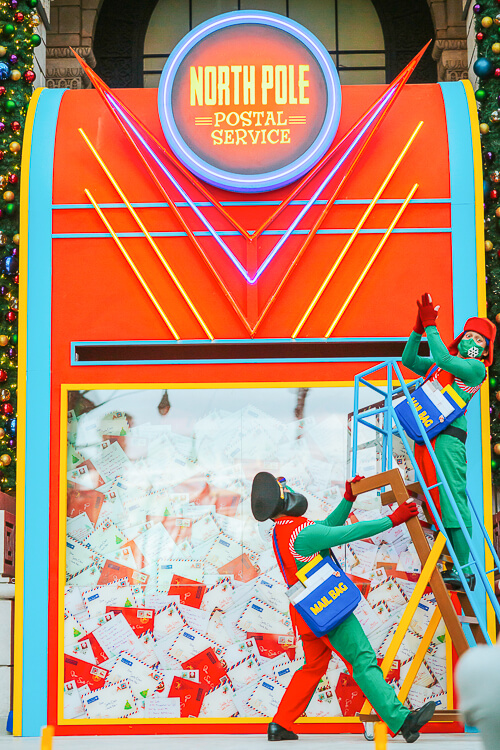 6. Other Locations
On top of the above major locations, there are many Christmas trees and decorations all around Singapore. Some of my favourites are below.
VivoCity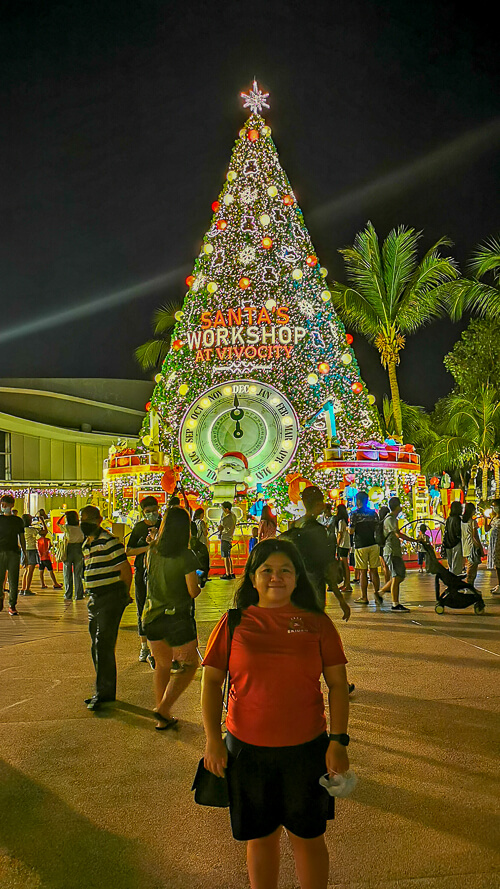 ---
You've finally come to the end of the post! Too many things to see, right? I recommend you explore Singapore slowly during the festive season in order to truly enjoy it.
If you have recommendations of other places to visit, let me know in the comments! I hope you have a good holiday season this year! Ho ho ho!
Previous years' Christmas Light-Ups:
Christmas in Singapore 2019
Christmas in Singapore 2020
If you like my work, you can buy me a coffee! Your support will help me to keep going!