Did you know that Singapore, a metropolitan, has its own countryside? If you didn't, well, now you know =)
Kranji Countryside is a suburb at the northwestern part of Singapore that is home to various vegetable farms, animal farms as well as nature parks. Don't worry, there is no skyscrapers here, if that's what you're escaping from.
You can visit all the popular places in a day, if you just touch and go. But, I'd recommend that you take it slowly if you want to truly enjoy the nature.
If you're a local living in Singapore, you can visit the countryside multiple times on separate days. If you're a traveler with limited time in Singapore, I'd recommend that you only choose 2 to 3 places to visit in a day.
In this guide, I'll share about what to do at Kranji Countryside as well as what you need to know before visiting.
How to get to Kranji Countryside
By Kranji Farm Shuttle (Sat, Sun, PH): This is the easiest way to get to Kranji Countryside on weekends & Public Holidays. Take MRT to Kranji MRT. From there, take Kranji Farm Shuttle (SGD5). Here's the route and timetable.
By car: If you can drive, car is a great option to explore Kranji Countryside at your own pace. It's my preferred method to explore the countryside.
If you do not own a car, you can rent car from here (use my code G748UZPK to get S$8 off your first drive, do register in advance though because approval may take some time).
By taxi: If you're not driving and you're visiting during weekdays, it's better to take a taxi because public transport is too time-consuming.
That said, I do not recommend visiting on weekdays because some of the farms may be closed, and taxi is scarce at the countryside (you'll need to wait for some time for the taxi to come).
Things to do at Kranji Countryside
1. Hay Dairies Goat Farm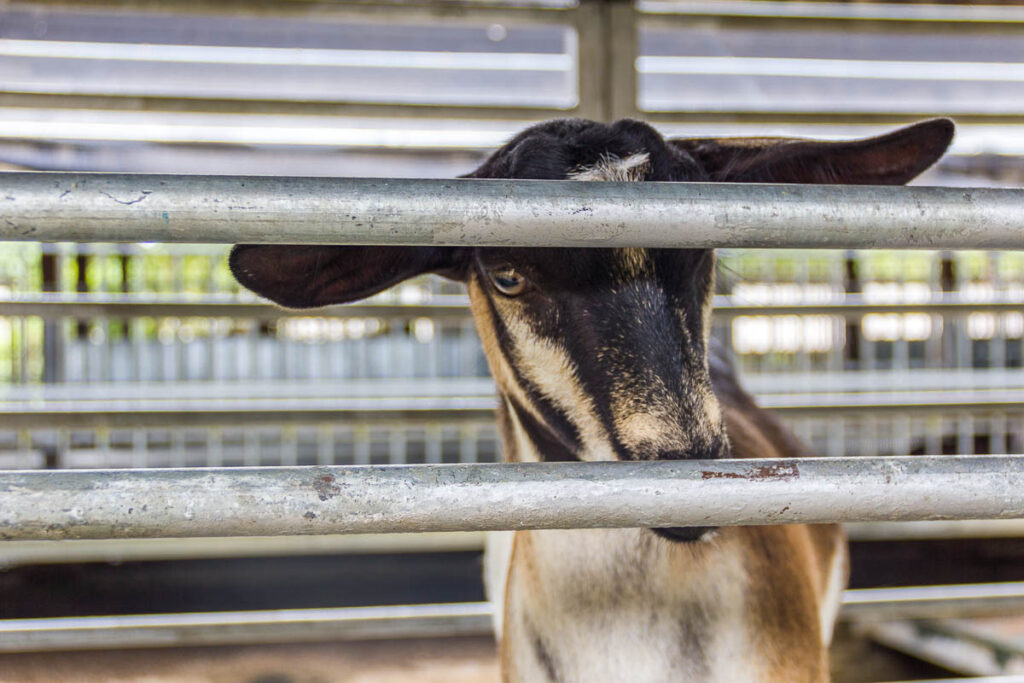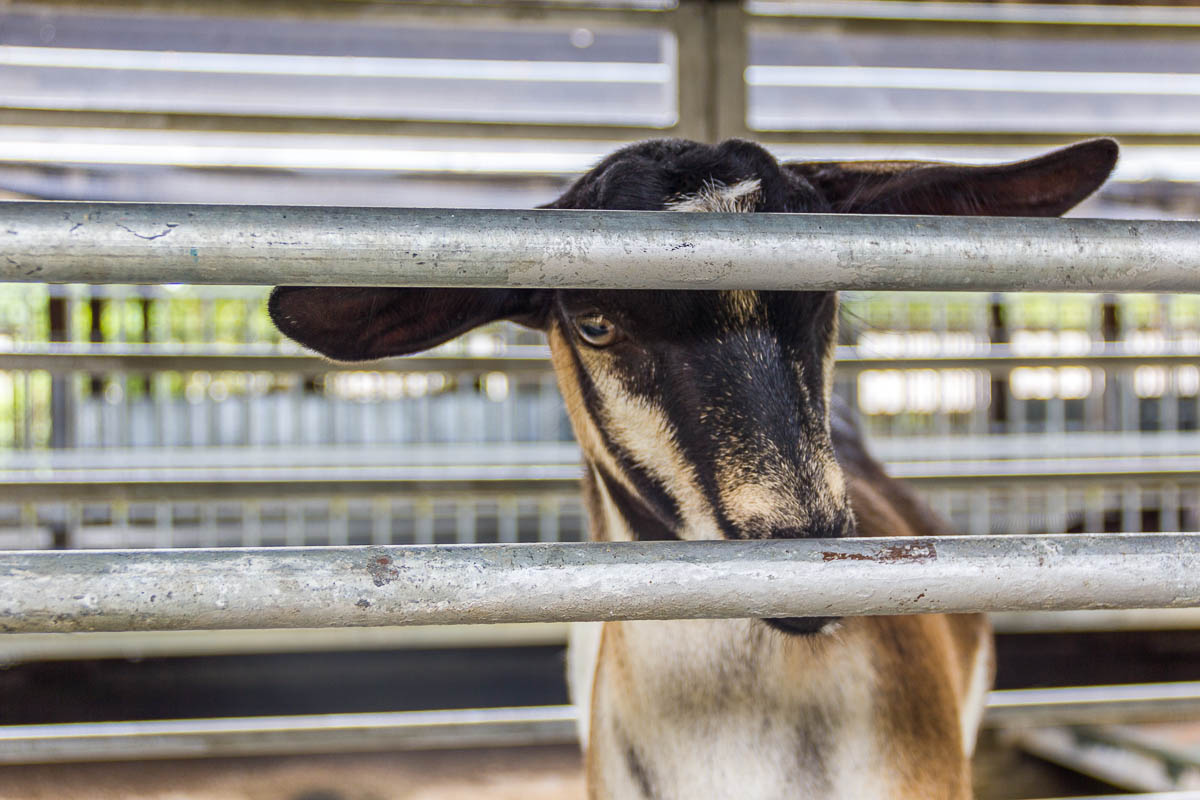 Hay Dairies Goat Farm is the only goat farm in Singapore. It is a must-visit farm at Kranji Countryside. Admission is free. Every morning, from 9am to 10.30am, visitors can watch goat milking process.
If you want to interact with the goats, buy the Alfalfa Hay (SGD5) and walk to the elevated cage to feed the goats.
Another must-do thing at Hay Dairies is trying out the pasteurized goat milk. They have 2 flavors: original and chocolate. A 200ml bottle of goat milk costs SGD2.70, while the 800ml bottle costs SGD8.50.
Hay Dairies Goat Farm
Opening Hours: Wednesday to Monday, 9am to 4pm (closed on Tuesdays)
Address: 3 Lim Chu Kang Lane 4, Singapore 718859 (location on map)
2. Bollywood Farms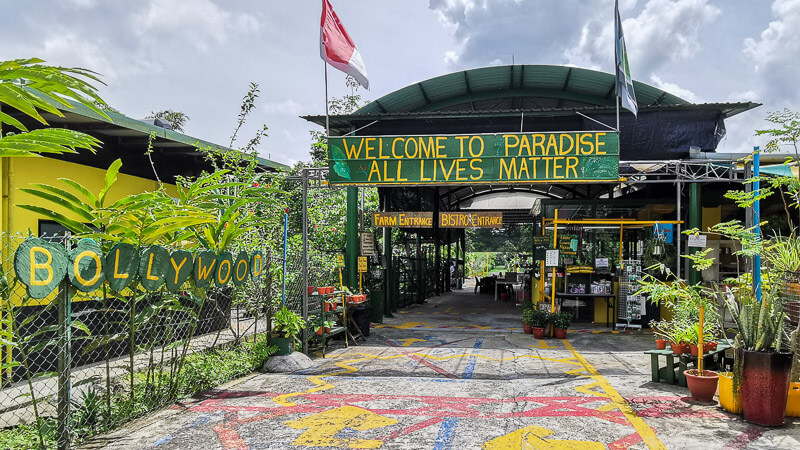 Bollywood Farms is a unique vegetable farm with an in-house restaurant that serves delectable meals cooked with farm fresh produce.
The farm planted various types of vegetable and fruits with no pesticides or fertilisers. Visitors are welcome to explore the farm without any guide; they even designed a self-guided walking trail that'll bring visitors through all of the plots in the farm!
Bollywood Farms
Opening Hours: Thu & Fri: 10am to 4pm; Sat, Sun & PH: 7am to 4pm (closed Mon-Wed)
Address: 100 Neo Tiew Road, Singapore 719026 (location on map)
3. Kranji Marshes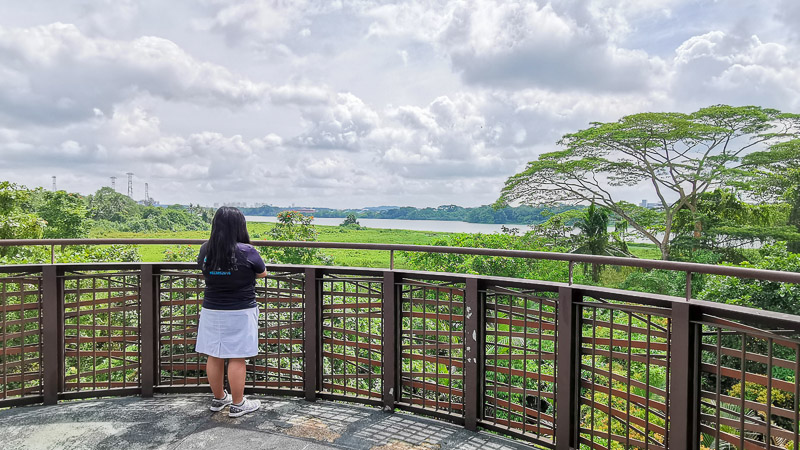 Kranji Marshes is the place to go for bird-watching. It is home to more than 170 species of birds, 54 species of butterflies and 33 species of dragonflies.
Kranji Marshes is Singapore's largest freshwater marshland with 56.8-hectare of area. However, only about 20% of the marshes is open to public. The remaining 80% is the Core Conservation Area, which is open only to approved guided walks.
The highlight of the park is Raptor Tower, a 10m-tall wooden tower where you can enjoy a stunning view of Kranji Marshes and Kranji Reservoir.
Kranji Marshes
Opening Hours: Daily 7am to 7pm
Address: 11 Neo Tiew Lane 2, Singapore 718814 (location on map)
4. Sungei Buloh Wetland Reserve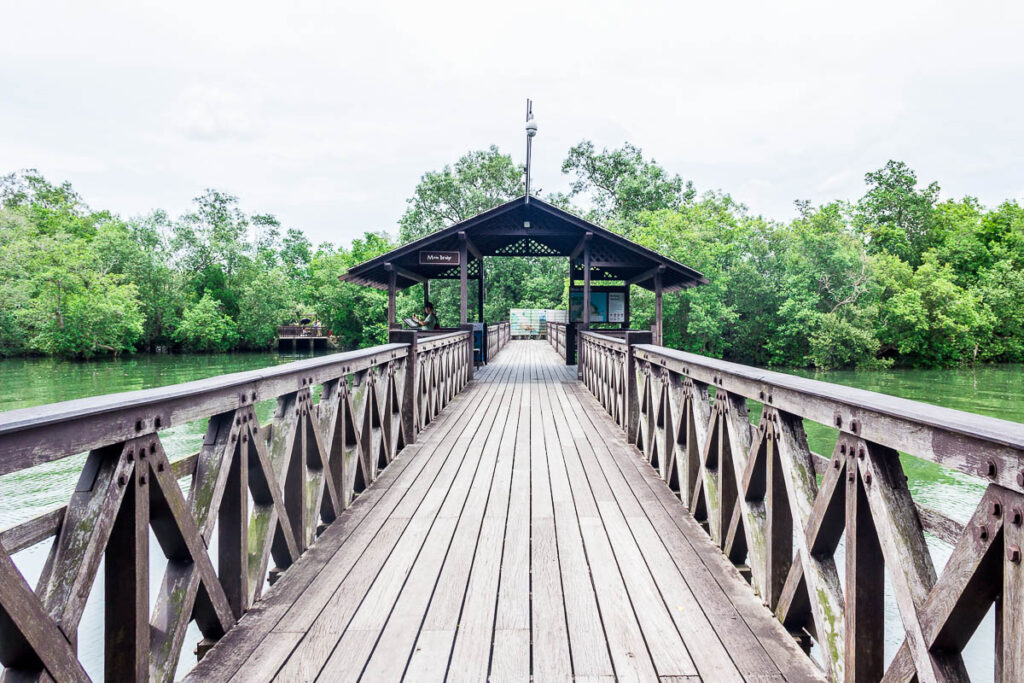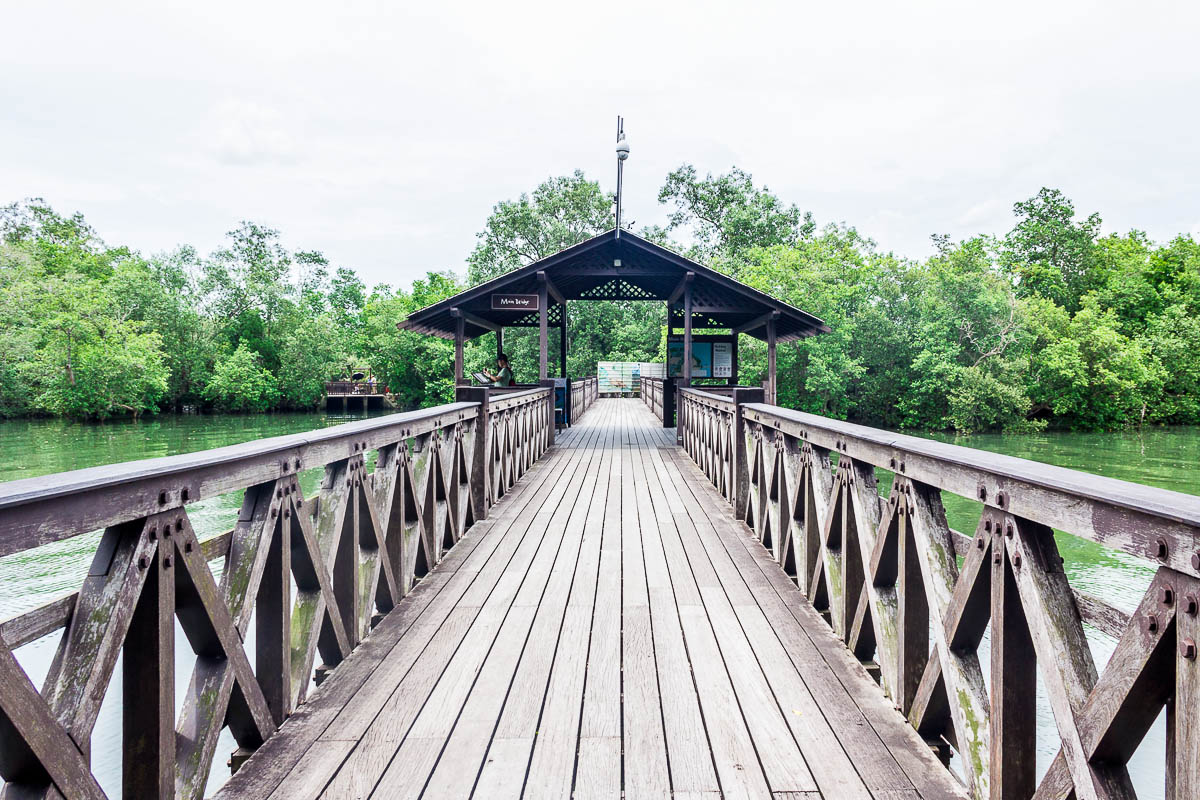 Sungei Buloh Wetland Reserve is a huge nature park known for its rich biodiversity. With a total size of 202 hectares, it can easily take you 2 to 4 hours to explore the entire park.
There are 2 main entrances: Visitor Centre and Wetland Centre. The Kranji Farm Shuttle Bus goes to both entrances, you can choose whichever entrance that you want to alight at. The distance between these 2 entrances are 1.5km.
At the Visitor Centre, you can explore Coastal Trail and take photos with many photogenic pod structures. Meanwhile, at Wetland Centre, you can explore the Migratory Bird Trail where there are plenty of shelters for you to hide while watching birds.
Sungei Buloh Wetland Reserve
Opening Hours: Daily 7am to 7pm
Address: 301 Neo Tiew Crescent, Singapore 718925 (location on map)
5. Nyee Phoe Gardenasia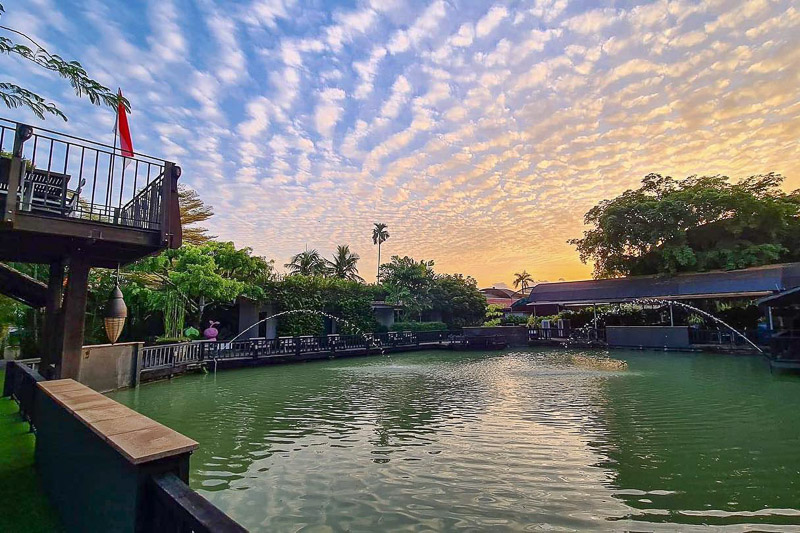 Nyee Phoe Gardenasia is a family-operated farm that focuses on horticulture. Here, you can find a wide variety of plants and flowers for purchase. The garden is also often used as event venues, such as weddings and even farmer's market.
A must-do thing is having a meal at Bistro Gardenasia. This bistro offers local and western cuisines prepared with ingredients sourced from local farms. There are even villas that you can book for a farm stay.
Nyee Phoe Gardenasia
Opening Hours: Wednesday to Sunday, 10.30am to 4.45pm
Address: 240 Neo Tiew Crescent Singapore 718898 (location on map)
What to Bring to Kranji Countryside
Water. You can bring your own drinks, or you can buy them from the farms.
Umbrella/raincoat. Some farms are not shaded. Do bring umbrella to protect you from the sun and rain.
Mosquito repellant. Apply mosquito repellant or mosquito patches to protect you from mosquitoes.
If you like my work, you can buy me a coffee! Your support will help me to keep going!