Cameron Highlands has been on our radar for a few years. However, we kept putting it off because of its inaccessibility from Singapore.
The bus from Singapore to Cameron Highlands takes about 9 hours (FYI, here's a list of buses you can take from Singapore to Cameron. Personally, I prefer The One Travel/Five Star Express). By flight, one needs to fly to Ipoh or Kuala Lumpur first, then take a bus to Cameron Highlands.
A few months ago, we decided to go for a week-long trip to various Malaysia cities, including Cameron Highlands, Ipoh and Penang. Since we wanted to visit multiple cities in a short frame of time, we dedicated one night in Cameron Highlands.
What supposed to be a dream trip turned into one that we regret the most. We didn't do a diligent trip planning because it was an impromptu trip. So, we ended up making these 5 mistakes that ruined our trip to Cameron Highlands.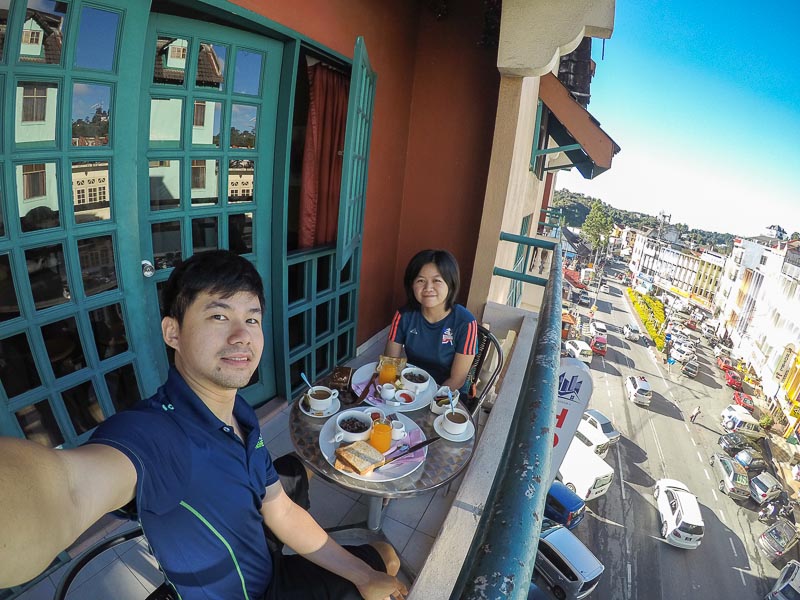 Mistake No. 1: Trusting TripZilla and spend only a night in Cameron Highlands.
Seriously, this is a big no-no especially if you're visiting Cameron on a budget, using public transportation and not joining a day tour.
This article on TripZilla makes it sounds like it's logical and practical to spend only a night in Cameron Highlands. However, it fails to mention that you need a car to do this. You can't visit all of them by public transport or by foot.
We arrived at Cameron about noon. After checking in and having our lunch, there was not much time left to visit famous attractions.
With only half day left, there was only enough time to visit Big Red Strawberry Farm and Sam Poh Temple because they are located within walking distance from our hotel in the heart of Brinchang. FYI, most attractions are closed at about 4.30 pm or 5 pm.
On the second day, we had to leave our hotel by noon because we had to catch the last bus to Ipoh, which is scheduled to depart at 2:30 pm from Tanah Rata.
So, if you only have one night to spend at Cameron, I recommend that you rent a car if you're not local. You can check out car rental options at Discover Cars.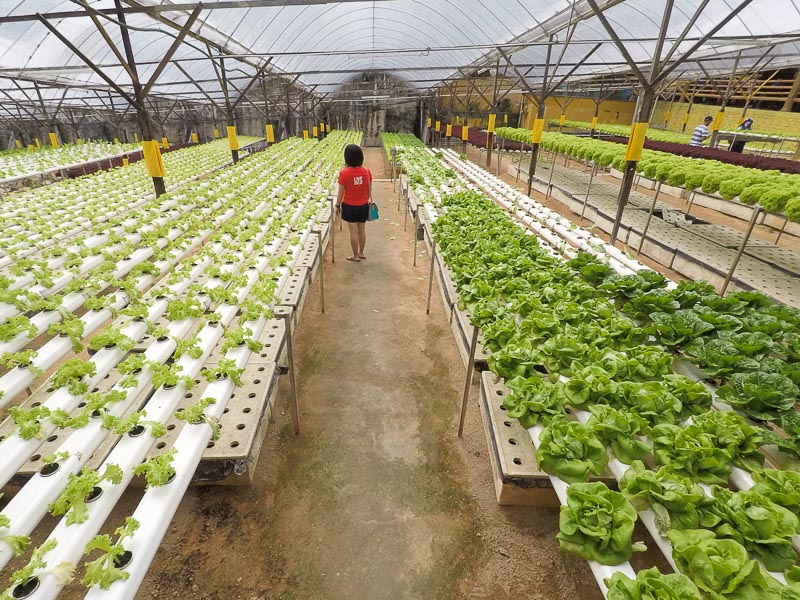 Mistake No. 2: Thinking that most attractions are located within walking distance from Brinchang.
Wrong! In fact, BOH Sungai Palas Tea Centre is located 8km from Brinchang, BOH Tea Garden is 19km from Brinchang, Lavender Garden is 10km from Brinchang.
Even Brinchang Night Market is 2.2km away from the heart of Brinchang. Meanwhile, Mossy Forest is 10.5km from Brinchang. The list would go on and on.
Only Big Red Strawberry Farm and Sam Poh temple are within walking distance from Brinchang.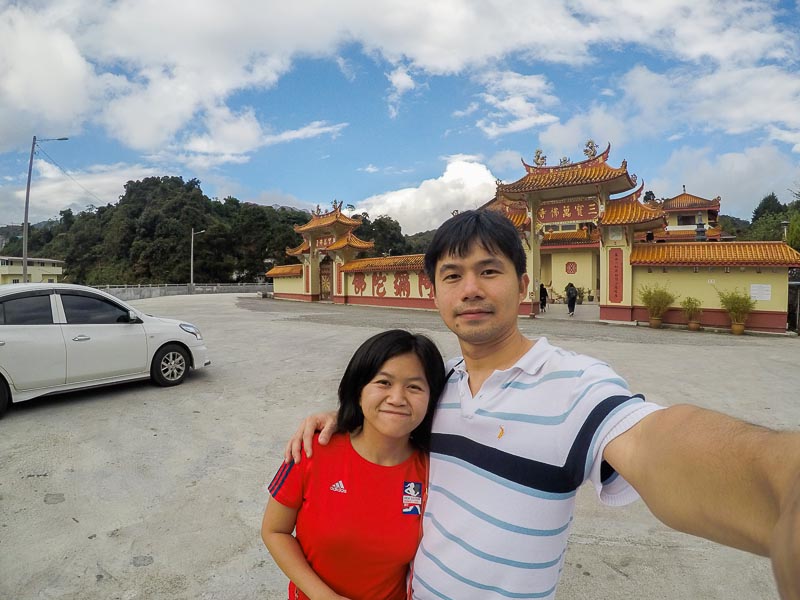 Mistake No. 3: Thinking that there are reliable public transportation to get around.
Nope, not a chance. There wasn't any local bus that brings tourist around Cameron Highland.
So, what do they have? Overpriced taxi!
The overpriced taxis charge RM 75 (SGD 25) for 3 hours. For 3 hours, we can only visit 1 attraction at a leisurely pace. At most, we can visit 2 attractions in a rush. It's not worth it.
There are only 2 ways to solve this challenge. First option is to drive a car from other cities to Cameron. Second option is joining a day tour which you can book online (like this one) or via your hotel/hostel.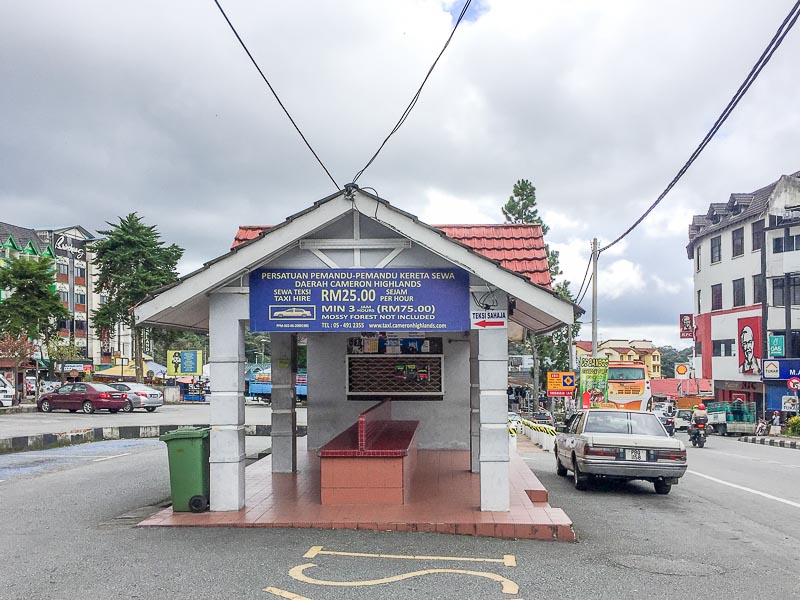 Mistake No. 4: Not enough budget.
Because we were planning to visit multiple cities, we had limited budget for Cameron. We couldn't afford to rent a car or to join the overpriced day tour.
At that time, we felt that it wasn't worth blowing our budget just for a few hours of sightseeing.
Mistake No. 5: Spend 1 hour waiting for the bus that never came.
Finally, it was time to leave Cameron. Our plan was to catch a bus from Tanah Rata bus terminal to Ipoh.
We were told by the receptionist of our hotel that there is a local bus that brings people from Brinchang to Tanah Rata. This bus will pick people up from the main road's bus stop at about 12 or 12.30 noon, but it might or might not come.
We decided to give it a try. We quickly checked out and decided to skip lunch in order to catch this bus.
Minutes passed by. There wasn't any Tanah Rata-bound bus that stopped at our bus stop. We even tried to flag buses that, we suspect, were going to Tanah Rata.
Unfortunately, the bus never came or never stopped. We shouldn't have waited for it.
After waiting for 1 hour, we decided to find a taxi that can bring us to Tanah Rata bus terminal. But, finding a taxi is quite a challenge!
After waiting for a taxi for almost 30 minutes, finally, we found a very old taxi. We shared the ride with a man because we're going to the same place.
It cost about RM 15 from Brinchang to Tanah Rata, and we divided the amount among 3 people. Thankfully, the taxi ride didn't cost RM 75 as written at the taxi terminal!
Our Resolution
We had wanted to enjoy Cameron at our own pace and our own budget, but we failed. This wasn't the right time. We will visit Cameron again in the future, well-equipped with information and budget.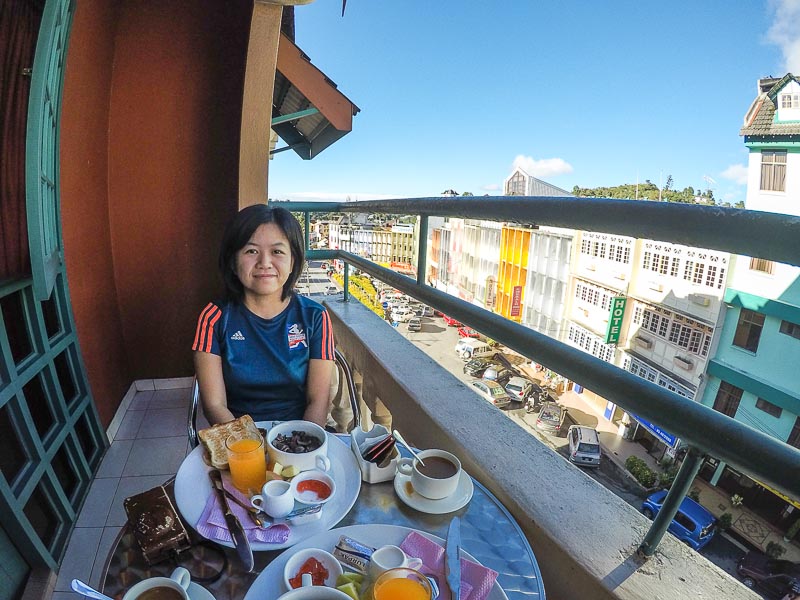 Travel Information
Bus from Amanjaya Terminal, Ipoh to Cameron Highlands costs RM 20/person. The return trip costs the same, but you need to board from the Tanah Rata bus terminal (5.5km away from Brinchang).
If you're arriving at Cameron by bus, you can request the bus driver to drop you at your hotel if it's located near the main road.
There are a lot of food options at Brinchang, but the famous ones get crowded. So, if you want to avoid the crowd, eat early.
Taxis can be booked for RM 25 an hour, with a minimum of RM 75 per booking. We tried to negotiate the rate but they wouldn't budge.
Need inspiration to travel around Malaysia? Get my FREE Malaysia Bucket List.
PS: Have any questions regarding traveling in Singapore, Malaysia or Southeast Asia? Join Trevallog Community on Facebook where we can discuss about traveling in Southeast Asia.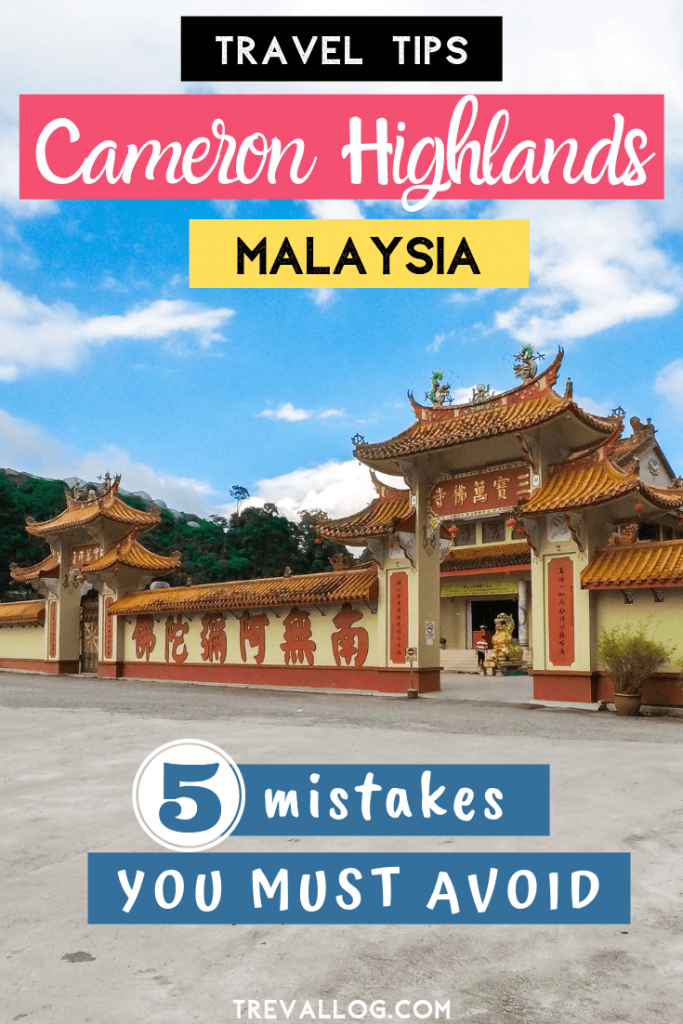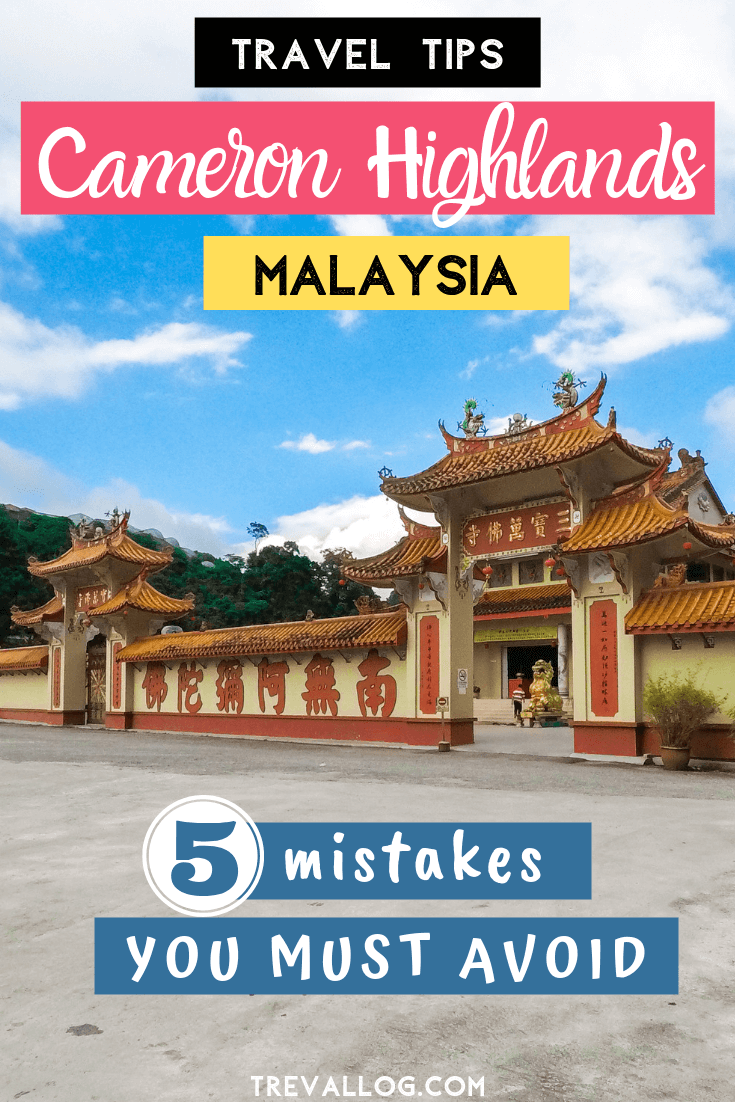 Find your accommodation here
If you like my work, you can buy me a coffee! Your support will help me to keep going!