Once upon a time, I was young and naive. I wanted to quit my job and travel the world. I bought an air ticket to India, followed by Australia. It was a life-changing milestone in my life. I spent 1 month in each country. I fell in love with both countries.
I wrote long essays about my trip to India (if you're keen to read about it, here's the start of the India series). However, I have never written about my trip to Australia at all. It's been 7 years since my first visit to Australia, and I figured it's about time I write about it. Else, it'll slip away from my memory for good.
Since I took literally thousands of photos, a photo essay is the best way for me to present my travel stories, isn't it? So, brace yourself for lots and lots of photos from the land down under, ok? I'll start it off with photos from Sydney, the city where I spent almost 2 weeks in.
Paddy's Market
From outside, this building looks like just another shopping place. If my elder cousin, who stays in Sydney, didn't recommend me to visit it, I wouldn't have found the best souvenir shopping place in Sydney. Really, my younger cousin and I spent at least 3 hours there hunting I-Love-Sydney-souvenirs! And it's not only selling gifts, there is plenty of other stuff as well.
Since it's located near Chinatown, we satisfied our Asian tummy at the bustling Chinatown prior to visiting the market. I recommend a visit to this place if you're visiting Sydney or Australia for the first time.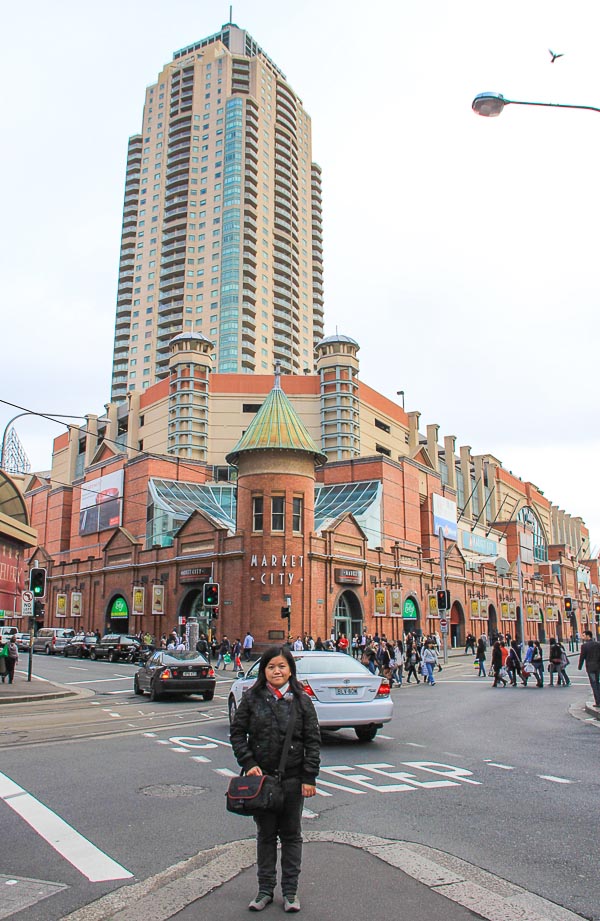 The bus
As an independent traveller, I'm always drawn to public transport. As a girl from Indonesia, public buses and metros always fascinate me because my hometown doesn't really have a modern public transport system yet. But the bus and train ticket in Sydney are too expensive for my wallet. We tried to maximise walking and minimise taking public transport whenever possible.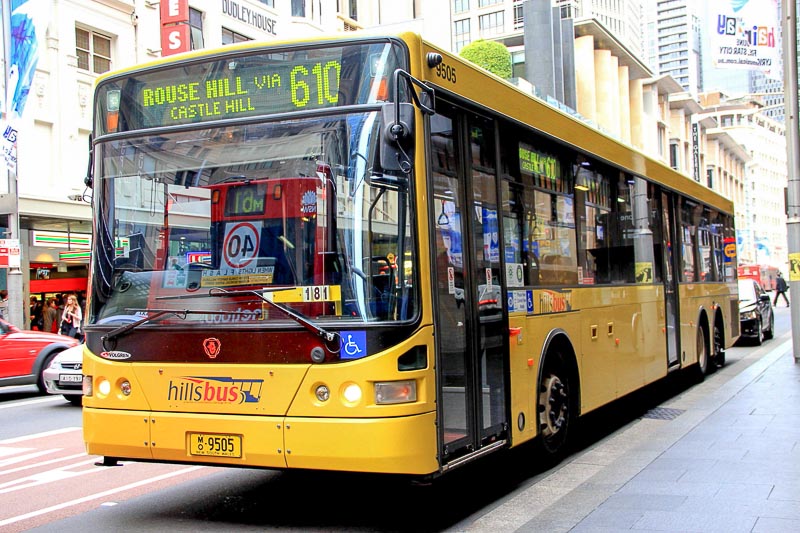 The birds
I'm not sure why but I'm also fascinated with birds! Thanks to the article from Australian Geographic, I learnt that this bird is called Silver Gull. I met a lot of them at major attractions in Sydney. Don't you think they're cute?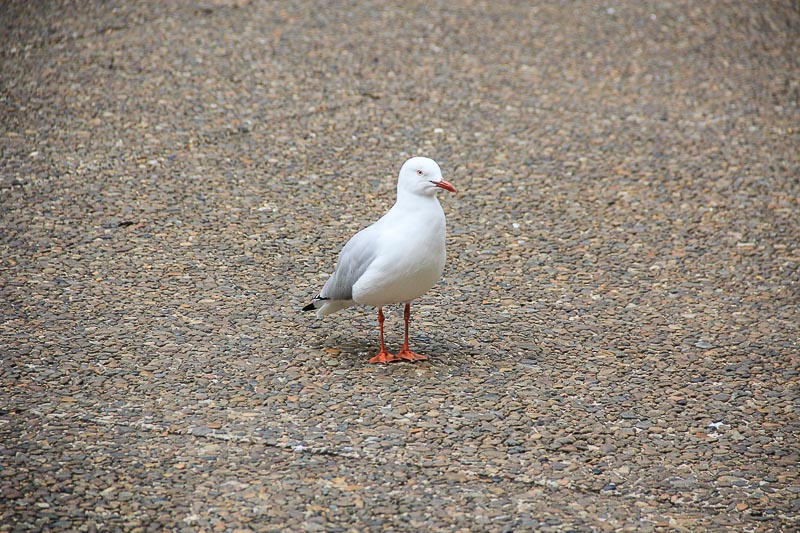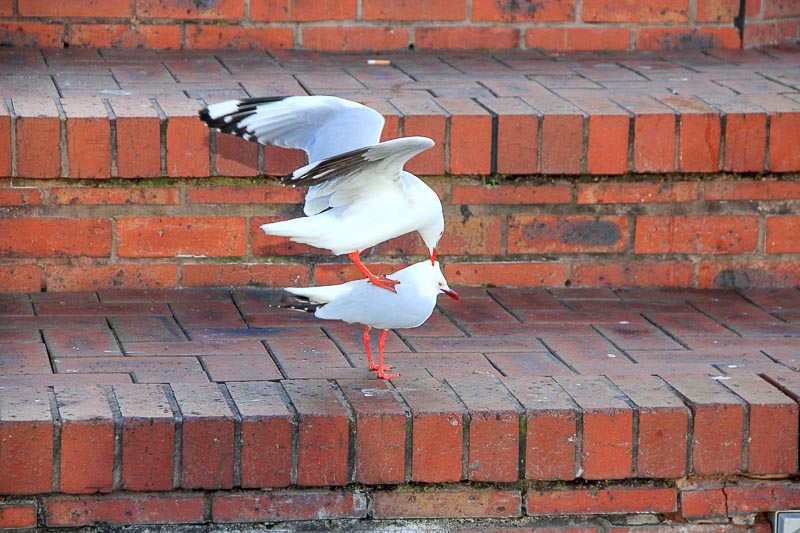 Sydney Harbour
When you're in Sydney, you OUGHT TO visit Sydney Harbour, even if it's just for a short while, and the sky is turning dark, and it's so cold in July!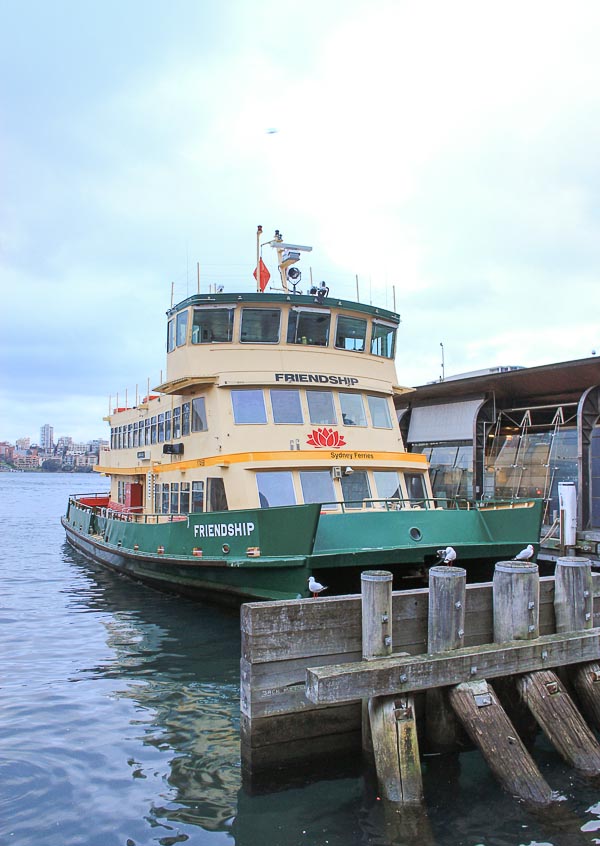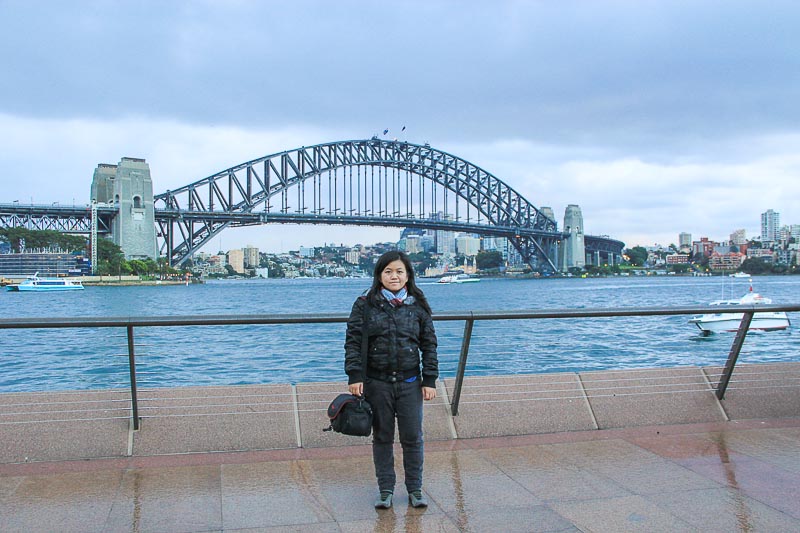 St Andrew's Cathedral
Located just next to Sydney's Town Hall is the St Andrew's Cathedral. It feels magical seeing the cathedral standing tall amongst skyscrapers.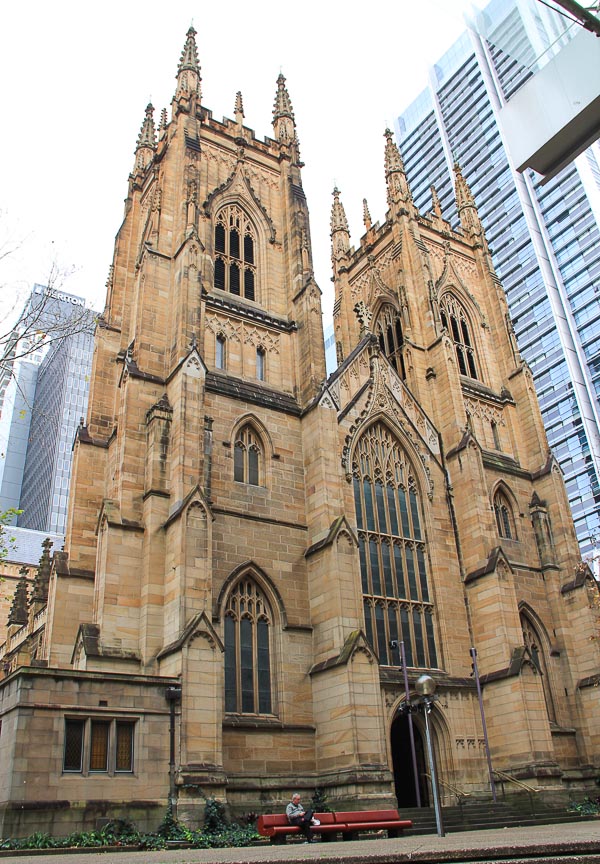 St Mary's Cathedral
St Mary's Cathedral is another magical cathedral in Sydney located within walking distance from St. Andrew's Cathedral. If you're visiting these two cathedrals, don't skip the Hyde Park, which is located between these two cathedrals.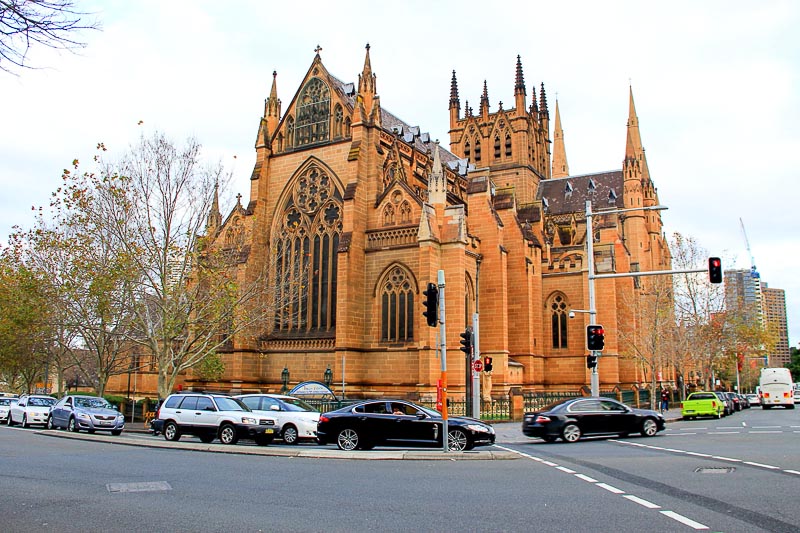 Art Gallery of NSW
This is a cool art gallery and I recommend you visit it if you have the chance. The admission is free for permanent galleries.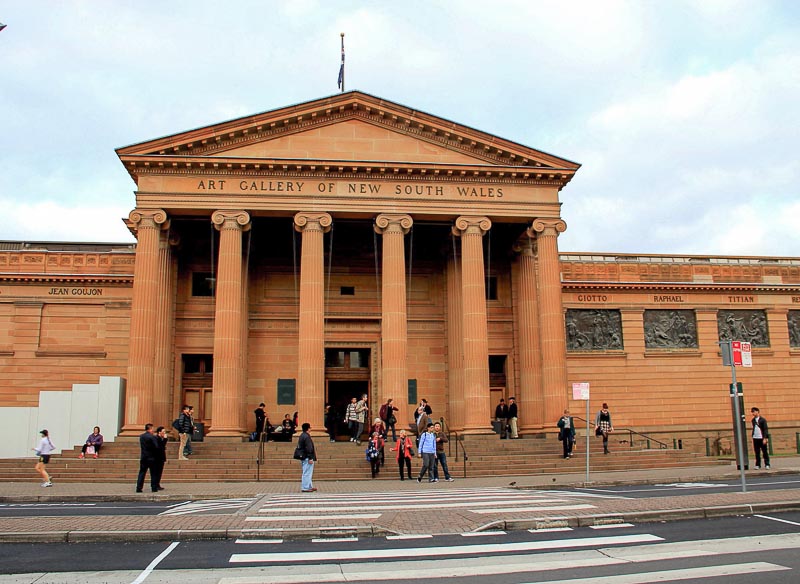 Bondi Beach
A beach in the winter is as awesome as it is in the summer. Look at those beautiful hues. I could sit there all day reading books and sipping hot flat whites! The beach was definitely not quiet, but it wasn't crowded as well. It was just calm.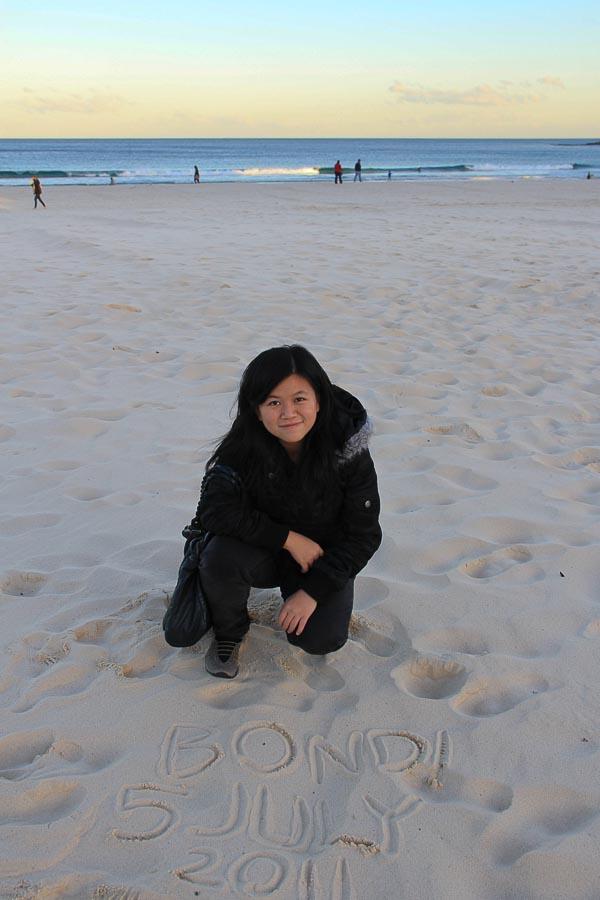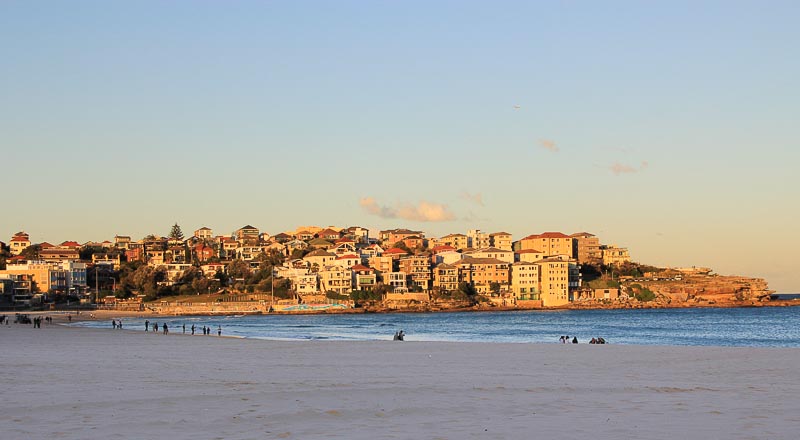 Sydney Fish Market
Sydney Fish Market was great, but it wasn't mind-blowing for me. We had fish and chips, which didn't taste like what I had expected. Maybe it was me, maybe I didn't order the right food from the right stall. From the fish market, we walked to Darling Habour.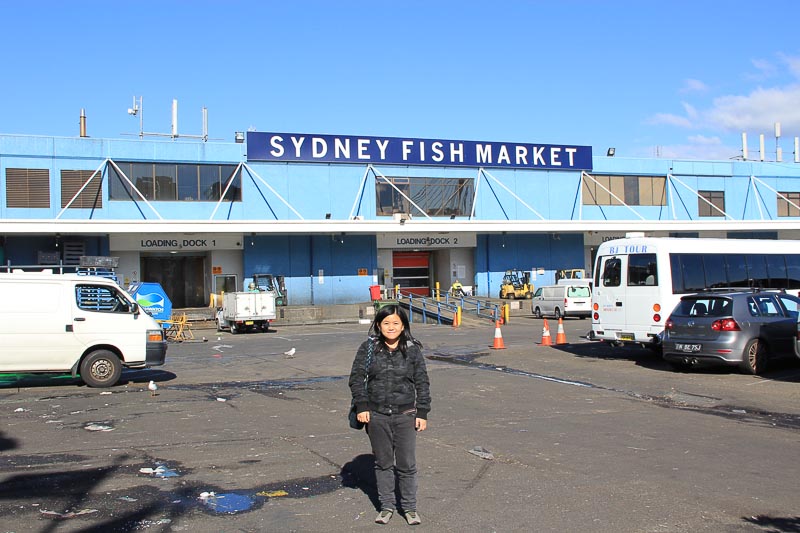 Darling Harbour
Darling Harbour is beautiful! The sky was blue, the crowd was thin, the sun was shining, the skyline views were unbeatable. The National Maritime Museum was located there, together with ships and sailboats.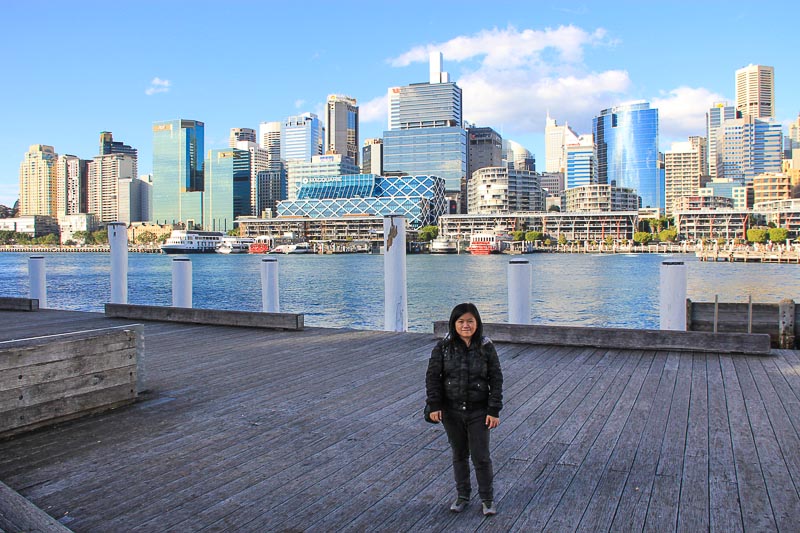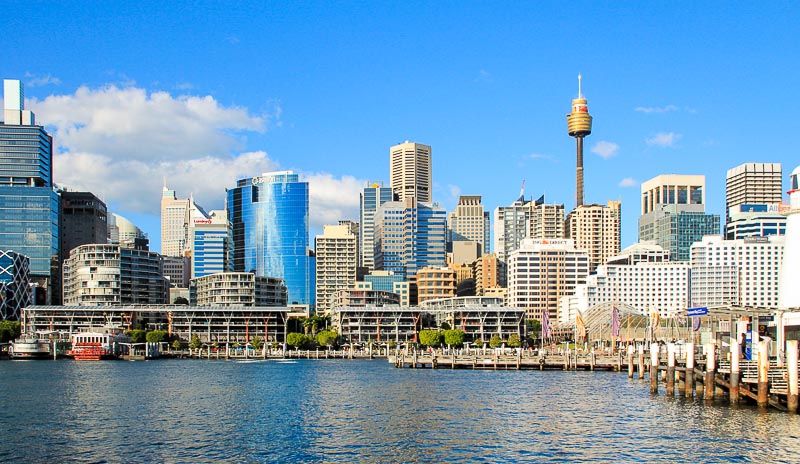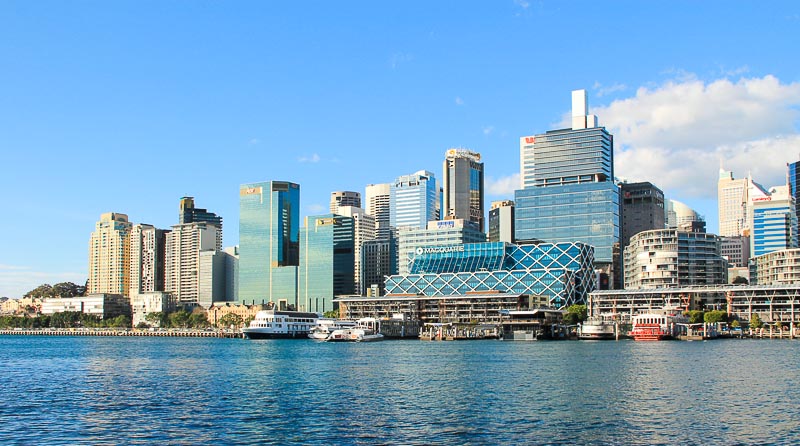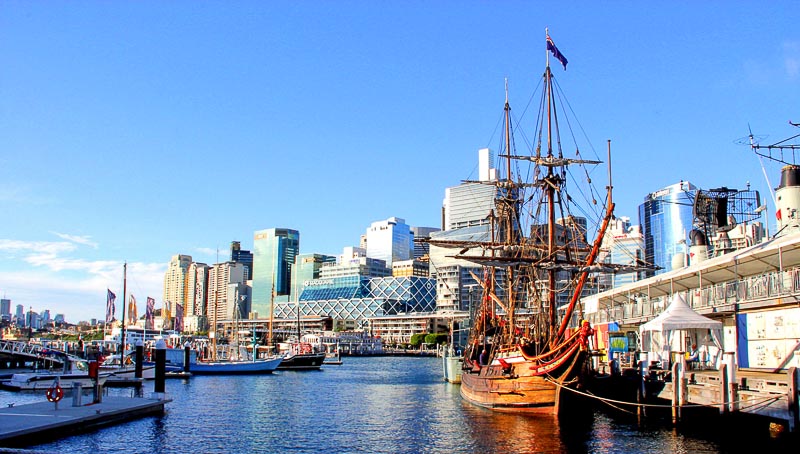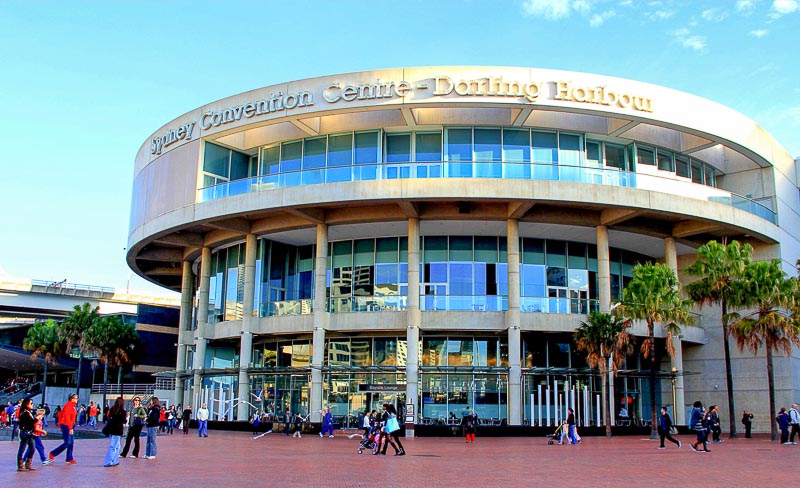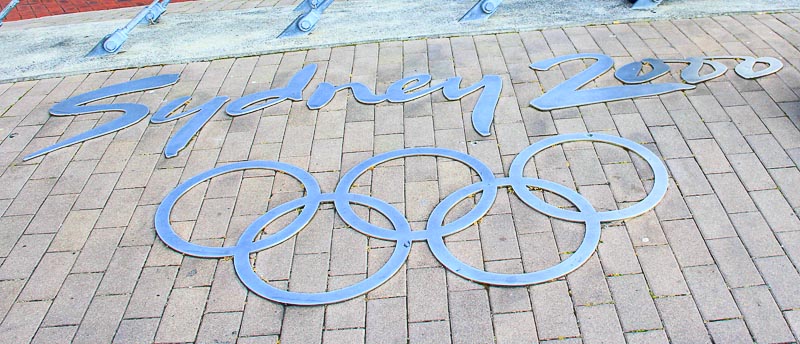 Sydney University
Confession time: I had an obsession with universities! When visiting Sydney, I didn't want to leave the city without visiting Sydney University. My kind cousin kindly obliged to my obsession and accompanied me to the university. Sydney U is a huge university with some traditional-style buildings and plenty of modern-style buildings. My favourite part has to be this beautiful building that looks like a chapel.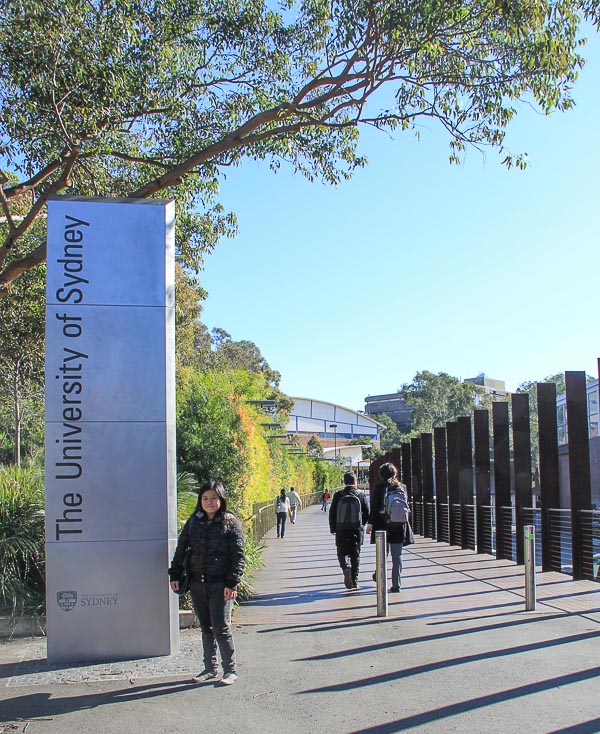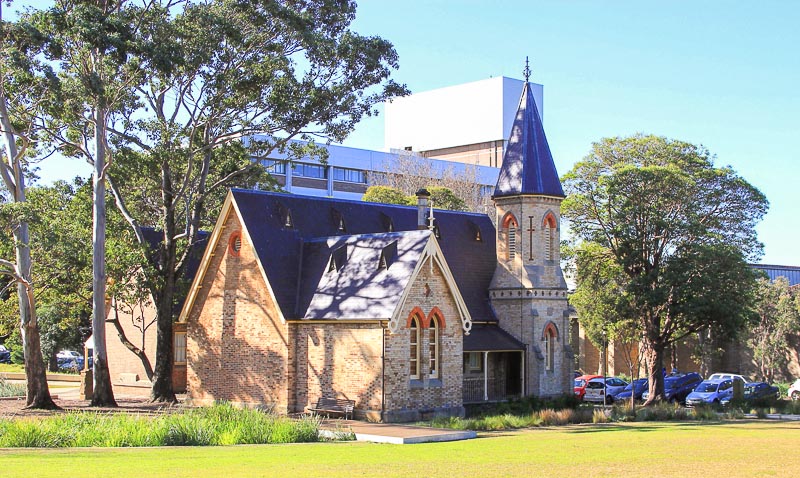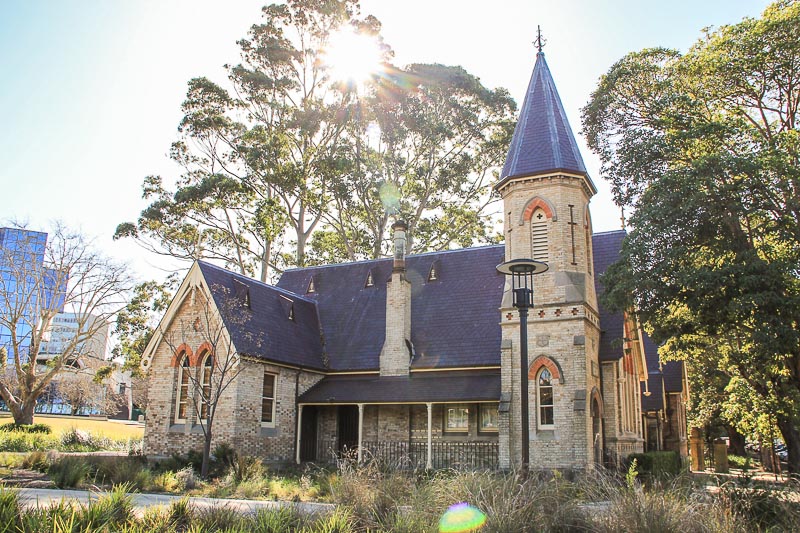 Sydney Harbour, Opera House, Harbour Bridge
I couldn't visit Sydney and not see the Opera House during the day! So I went back to Sydney Harbour, walk along the Harbour Bridge and took plenty of photos from the bridge. Aren't these Opera House photos awesome? I've tried to take photos of Opera House from a couple of places and I think Harbour Bridge is the BEST place to shoot photos of the Opera House.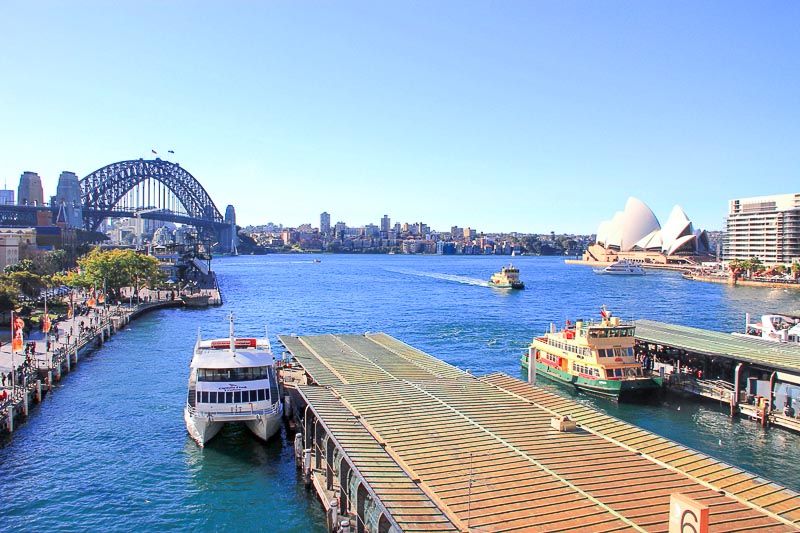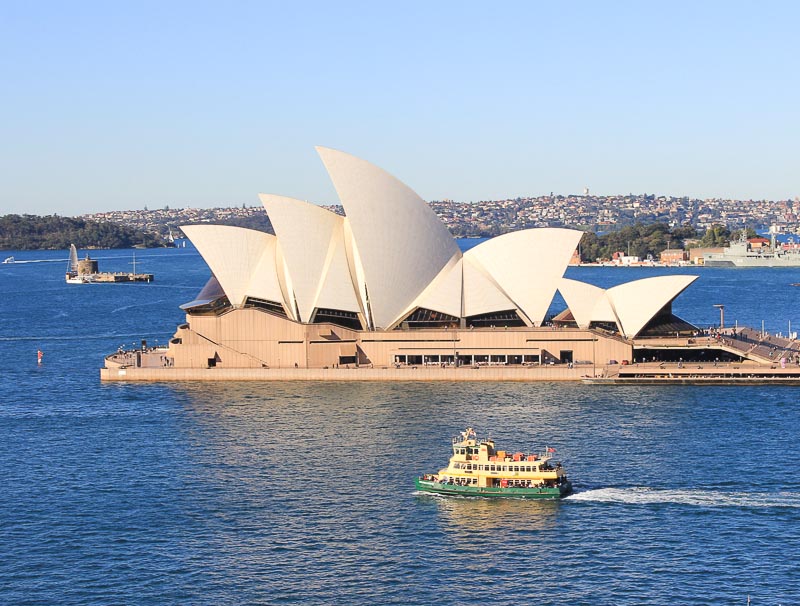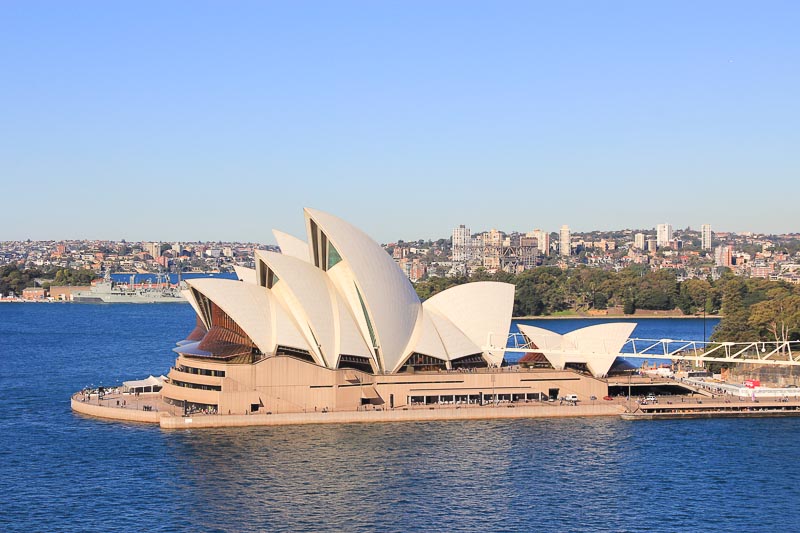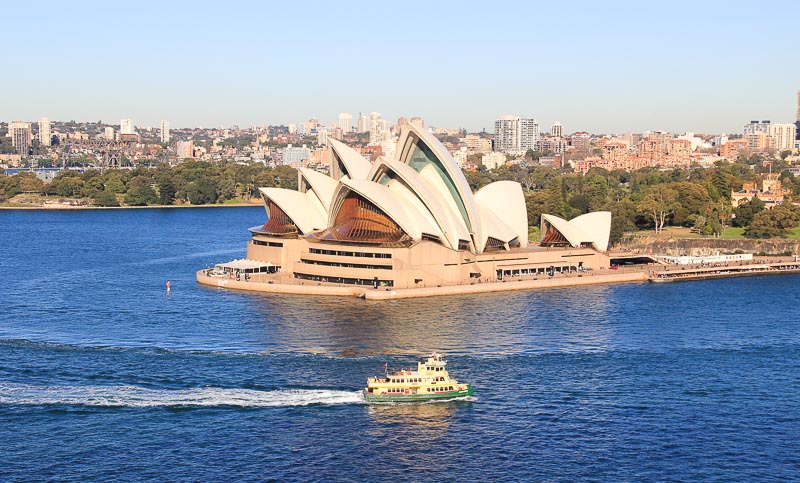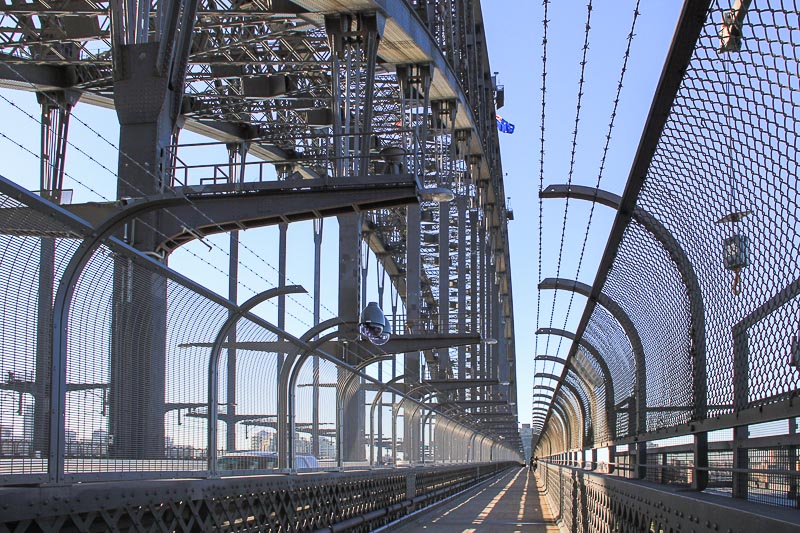 Luna Park
Luna Park is an amusement park located at the end of Harbour Bridge (the other end is Circular Quay). No, I didn't play in Luna Park, I simply walked around. The face at the entrance is too scary for me and I couldn't correlate Luna Park with fun. My bad.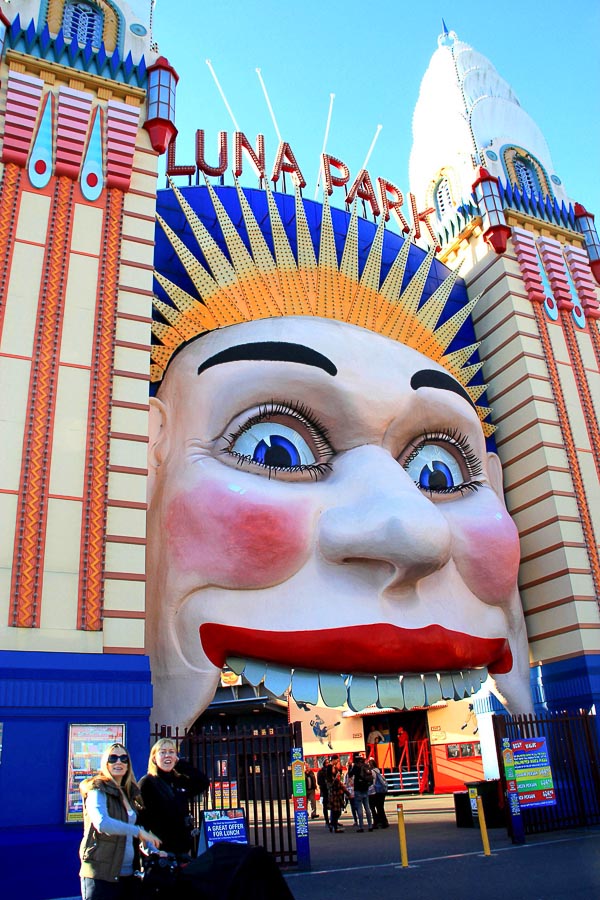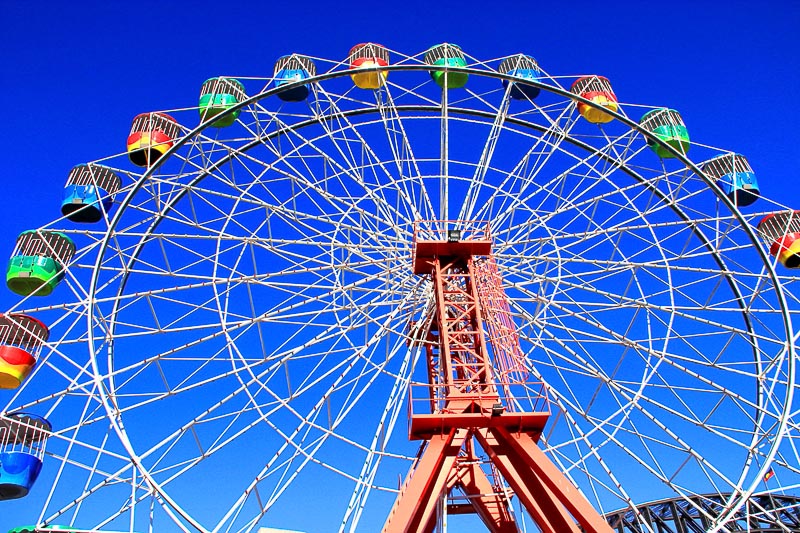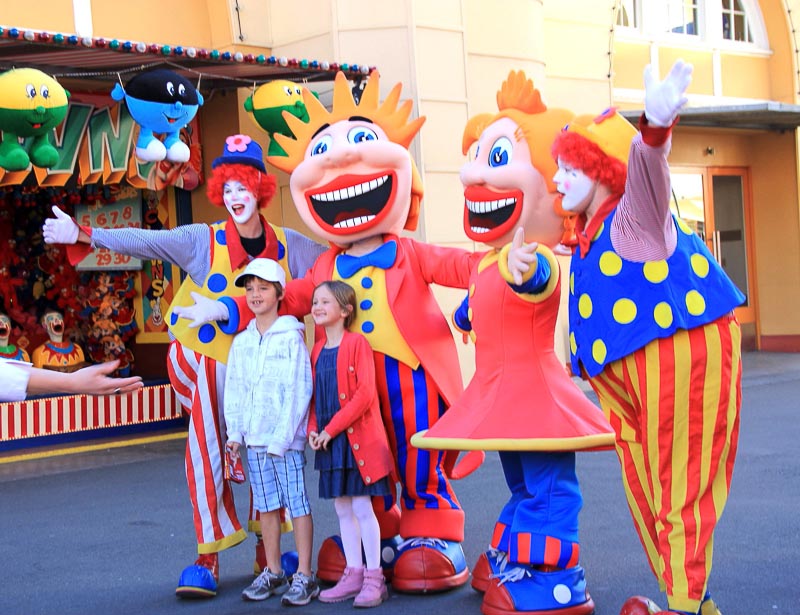 On the ferry to Manly Beach
Manly beach was just another item in our list. It was lively but we arrived there too late. There wasn't much light left for me to take a good-enough photo. Thus, here are the photos taken on the ferry that we took from Circular Quay to Manly. The golden hour in Sydney is fabulous!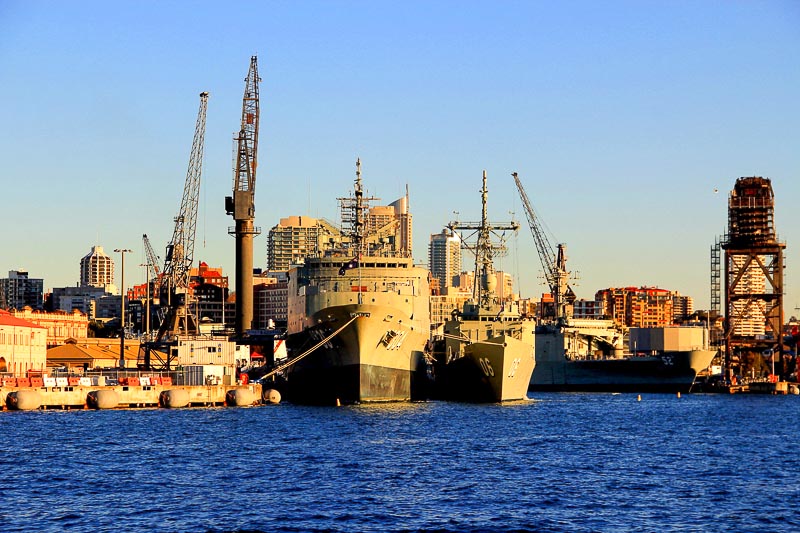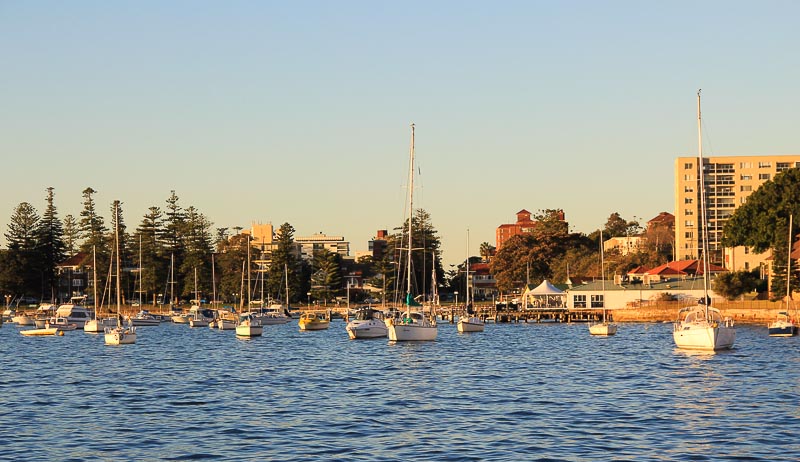 ---
This is Part 1 of my "Australia Trip in 2011" series. Read other posts in this series:

To see all articles I've written about the land down under, visit my Australia page.