"Travel isn't always pretty. It isn't always comfortable… But that's okay." – Anthony Bourdain.
Gold Coast is more similar to Sydney than Hobart. It's a big city with a lot of people and options. You can do it cheaply or lavishly. The city is both challenging and pleasant for my cousin and me.
An overwhelming arrival
Right after we arrived at Gold Coast, we asked the information counter about how to get to our hostel, but we didn't receive a satisfactory answer. We called the hostel and the staff told us to take bus 702 and hung up without telling us where to alight. So we took 702 and met a very friendly and humorous driver.
We asked him to tell us when he arrives at the hostel, he said, "Sure, you'll be fine." We sat on the bus for almost 1 hour before I felt a strange feeling that the bus had passed our hostel. I asked the driver and he answered, "I said backpackers when we were at the main stop at Surfers. You need to get off now and change bus at the opposite bus stand." Oh well, we crossed the road to the opposite bus stand and took another bus back to Surfers Paradise.
Once we alighted at Surfers Paradise, we stood in silence. We didn't know how to walk to our hostel, there was nobody on the bus stand to ask, our phone didn't have an internet connection, there was no information around where we stood. What should we do? My cousin was in a panic. A solution suddenly came to my mind. I reached out into my luggage, took out a thick Lonely Planet Australia. It has a map of Surfers Paradise and the map has our hostel in it! Phew! That book is a life saver.
From the bus stand, we walked about 5 to 10 minutes to our hostel. After checking in, we changed our winter clothing to summer clothing. I dumped my long johns, waterproof pants, coat and sweater. For the first time in 2 weeks, I can finally wear a single layer top!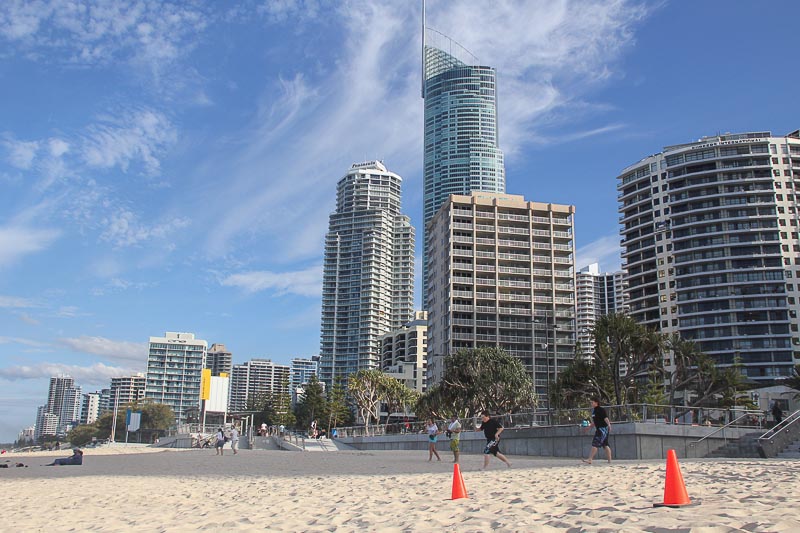 Cheap & expensive stuff
Certain things are really cheap in Gold Coast, such as pasta ($1 for a pack), tomato sauce for pasta ($2 a bottle for 4 servings), internet cafe ($1 for 1 hour), fresh milk (under $5) and alcohols (under $10 for a bottle of wine). We rejoiced to find such awesome deals.
But… other things are quite expensive. An admission ticket for Movie World costs $64. A coach transfer from Gold Coast to Brisbane airport costs $43/person. Bus rides are expensive, it cost us $6.10/person to ride a bus from Surfers Paradise to Movie World.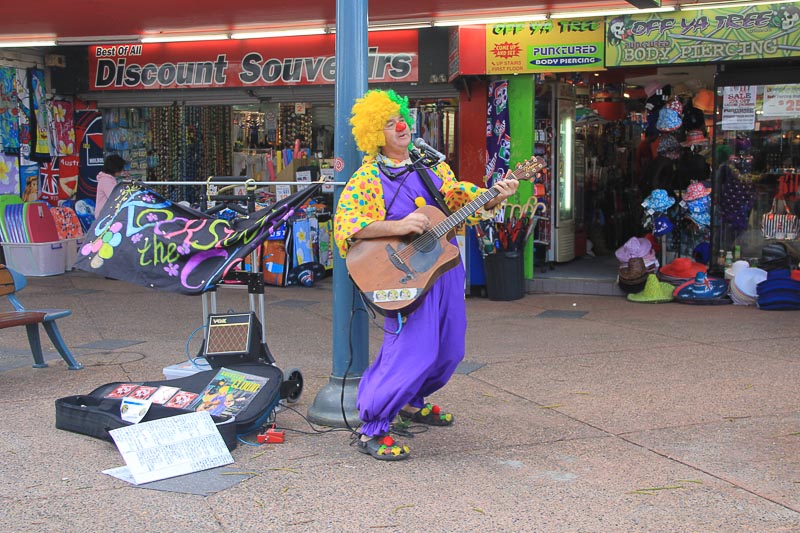 A frustrating incident
I was so stupid. I locked my bag inside a cabinet. And the key of the lock was inside my bag (which was inside the cabinet)! I was so worried that I needed to pay a hefty sum to the hostel because I presumed the only solution would be to break the cabinet's door. It was the most frustrating situation I've ever been in since I landed in Australia.
To my surprise, my cousin was so calm when I explained my problem. I think I saw slight annoyance on her face having to deal with my anxiety. We tried every single thing that came to our mind, using every single thing we could find, including hairpin!
Between the 2 doors of the cabinet, there is a gap big enough for our fingers to go in, but not our hands. My smart cousin pulled my bag towards the gap, unzip the bag, and pulled out the key of the lock! WOW! I was so amazed by her skill. The whole saga took about an hour or more. My humble cousin said she had a similar experience in the past, that's why she could remain calm. I'm so lucky to have her as my travel partner.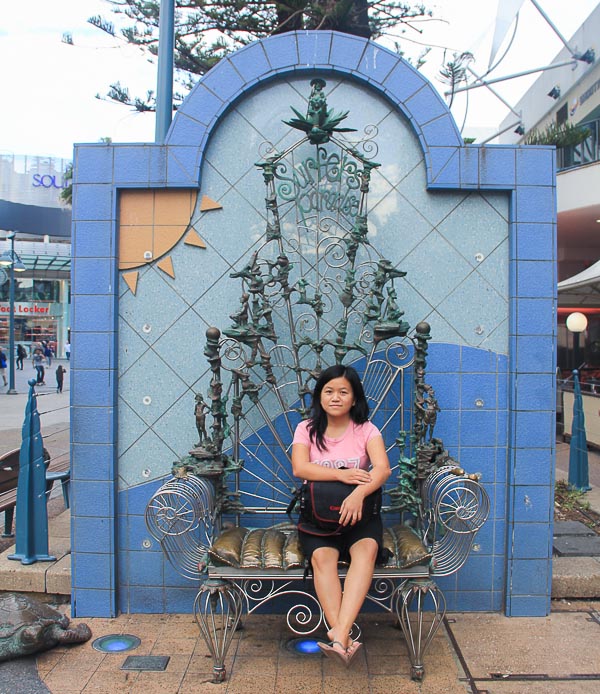 A Day in Movie World
To me, Gold Coast equals to theme parks and beach. So, my cousin and I decided to spend a day at Movie World, one of the many theme parks in Gold Coast. In 2011 when I visited, there were 2 main rollercoasters (Superman Escape and Lethal Weapon), 1 indoor coaster (Scooby Doo Spooky Coaster), 1 wet coaster (Wild West Falls), 1 space shot (Batwing Spaceshot), 1 boring indoor simulator ride (Batman Adventure), a number of kids rides and a huge number of shops.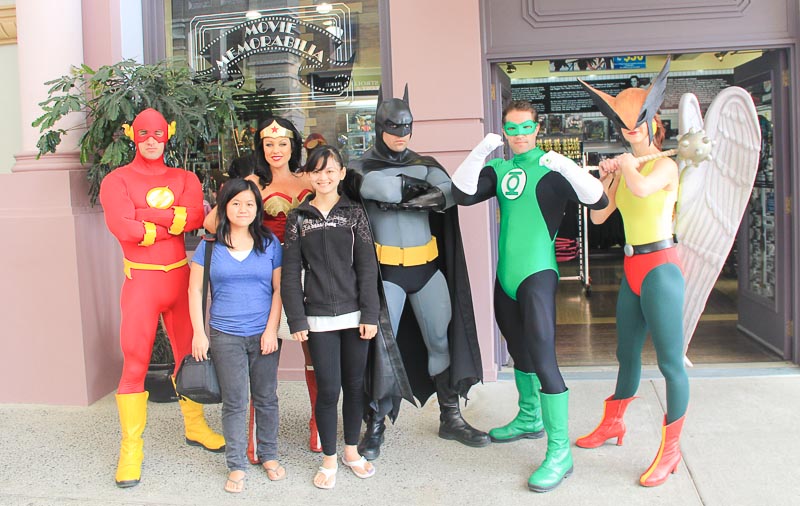 Superman Escape has this 90-degree downward motion! That was so scary! It all happened too fast for me to be scared. We didn't take Lethal Weapon because I found it not scary at all since it doesn't have freefall motion, only fast motions. Scooby Doo Spooky Coaster was a ride confined in dark rooms; there was a reverse downward motion which wasn't that scary but was a good warm-up for us at the beginning of the day.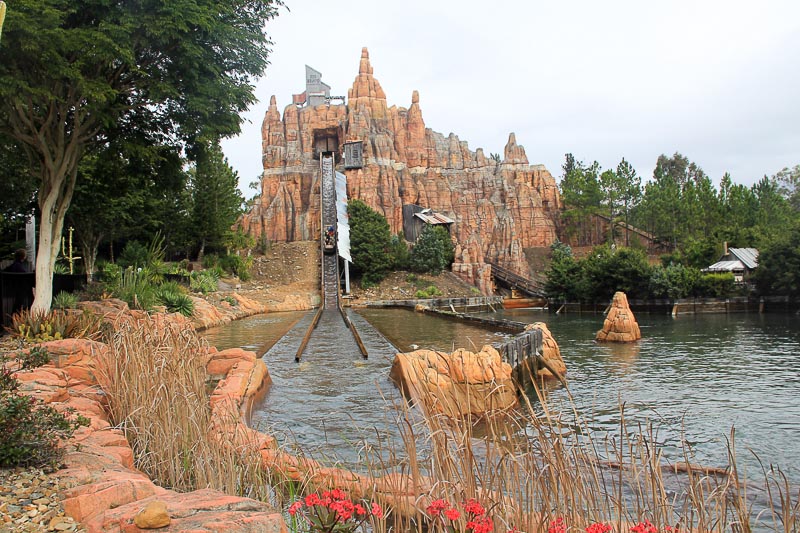 We didn't ride the Wild West Falls because the weather was so cold and windy; we didn't want to get wet; basically, the vehicle just come down to the water and everyone got splashed by the water, that's all. Batman Adventure was very boring, I don't bother to recommend it to anyone.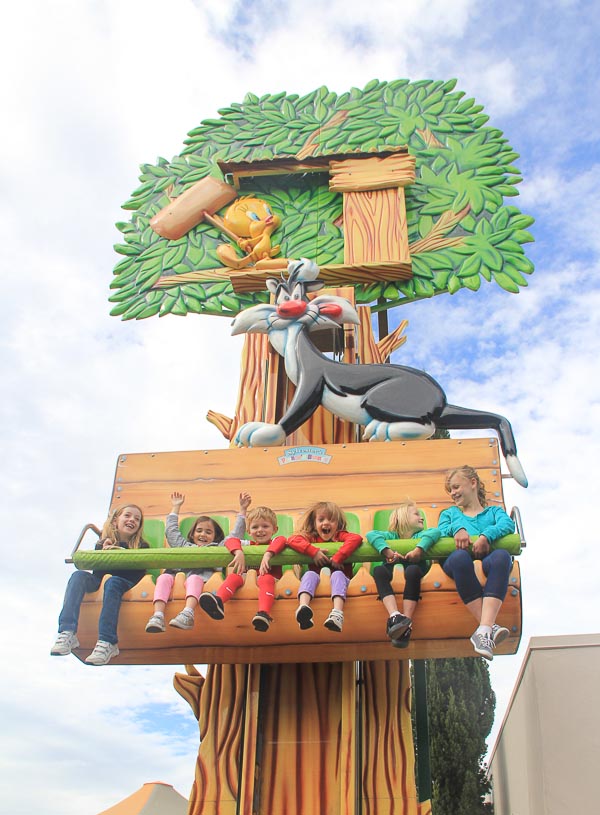 Despite the underwhelming rides, I totally love the shows! The first show we watched was the 4D Journey to the centre of the earth. The ride and the story were both awesome. Then we watched MotoMonster Xtreme, a show of freestyle extreme actions performed by motorcycles, truck, monster truck, and motorcycle. In the Looney Tunes What's Up Rocks show, the characters of Looney Tunes performed an amazing musical show.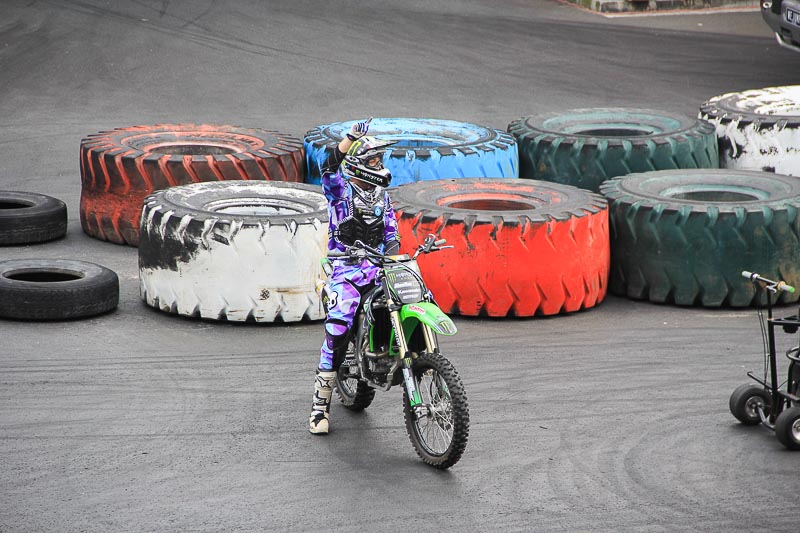 The next show we attended was Batman – The Shadow of Gotham, where Batman rode his car to the main street and then fought with some of his enemies. After Batman left, Marilyn Monroe came to the main street to sing a few hits. She was teasing with all the men throughout the show. In total, there were 9 shows in a day including the parade, but I only checked out five of them. I missed the parade because I was lining up for the Superman Escape rollercoaster. The parade was only 15 minutes long; it's really too short.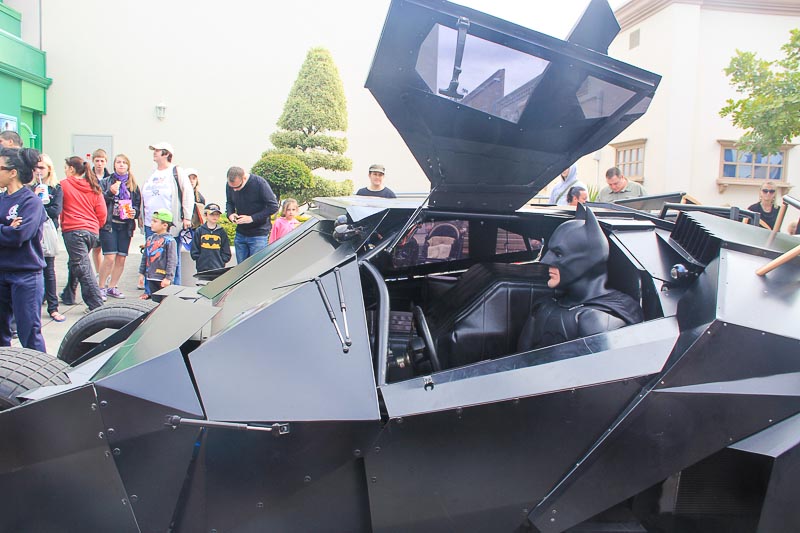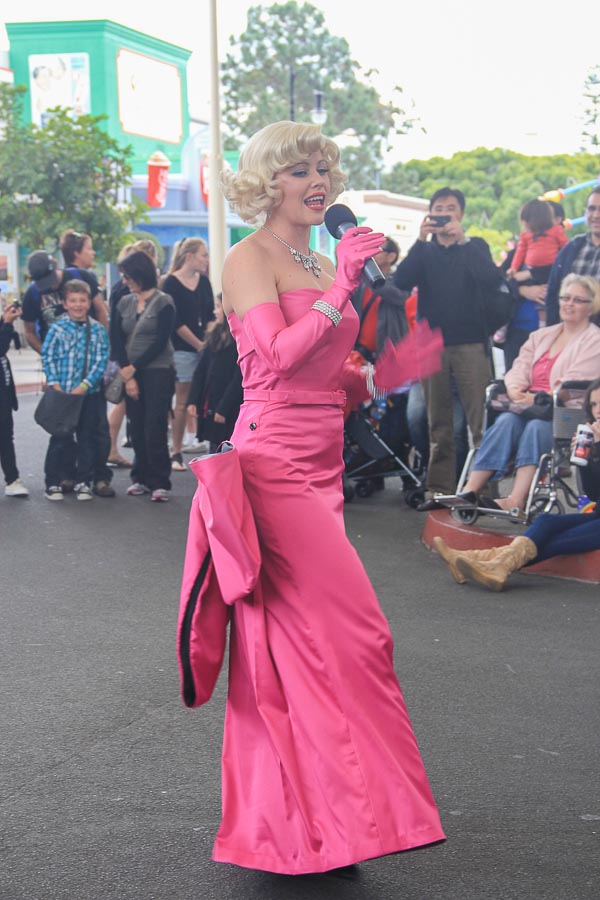 Overall, it was a small park with lotsa good shows. So do come here if you don't feel like taking any rides and just feel like strolling around, taking photos with the characters, shopping, eating and watching shows. Today, the attractions and shows in Movie World is so much different from 2011, maybe I need to go back to re-experience Movie World theme park!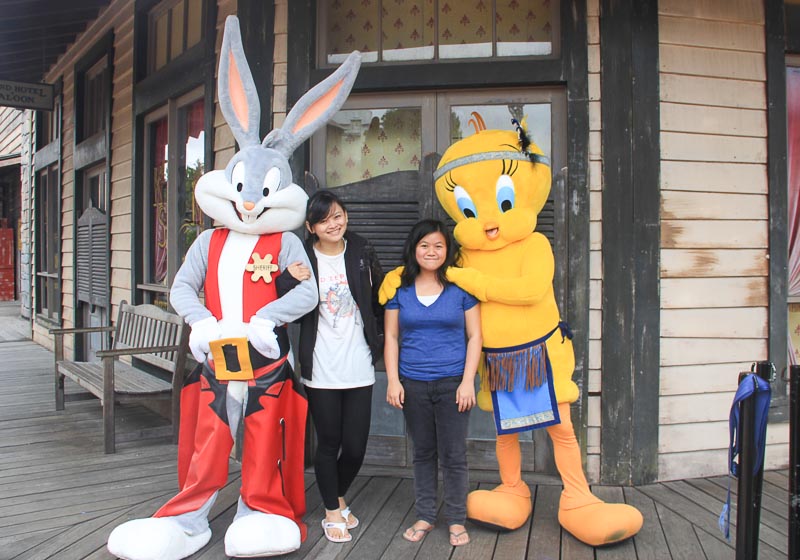 A Walk by the Beach
On our last day in Gold Coast, I wanted to explore the city on foot while my cousin wanted to hang out at the beach. So, we decided to do our own thing and meet at the hostel in the evening. I asked the guy at the information centre about how to get to Pacific Fair, he told me to just walk straight for half an hour.
I set off walking along the beach and then the quiet roads. I was mesmerised by the skyscrapers overlooking the ocean. I wish I could afford to stay in such apartments. I walked for an hour and arrived at Gold Coast Convention Center and Jupiter Casino (which is located next to Pacific Fair). But I couldn't make it to Pacific Fair because my legs hurt for walking too long. I ended up taking the bus back to Surfers Paradise. It was a good walk that satisfied my curiosity.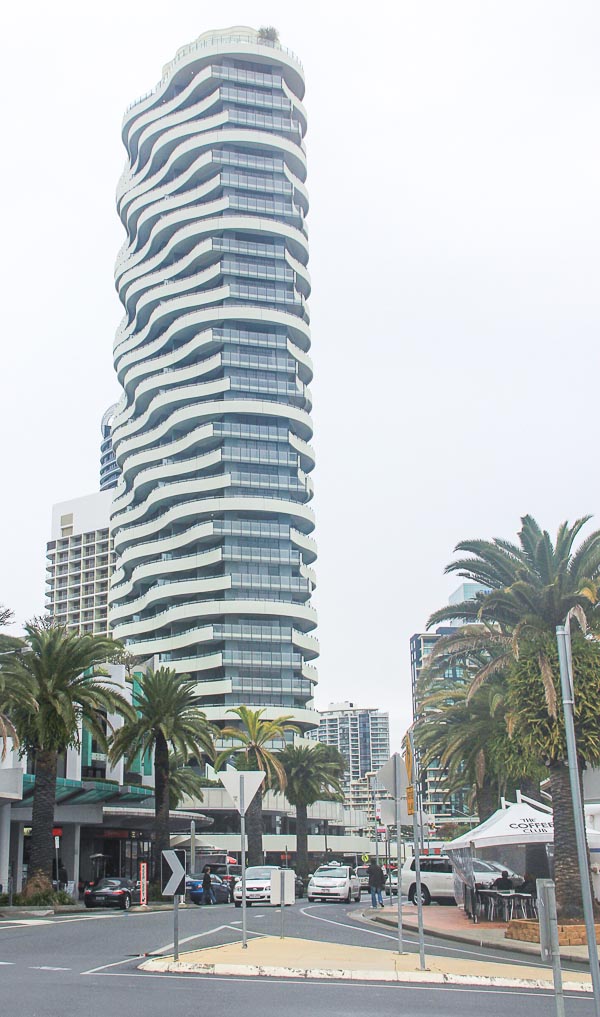 Little did I know that 6 years later, I would be back at Surfers Paradise and Convention Centre. Heck, I didn't even know I would run 42km in Gold Coast and finally visited Pacific Fair. Life is really funny and unexpected.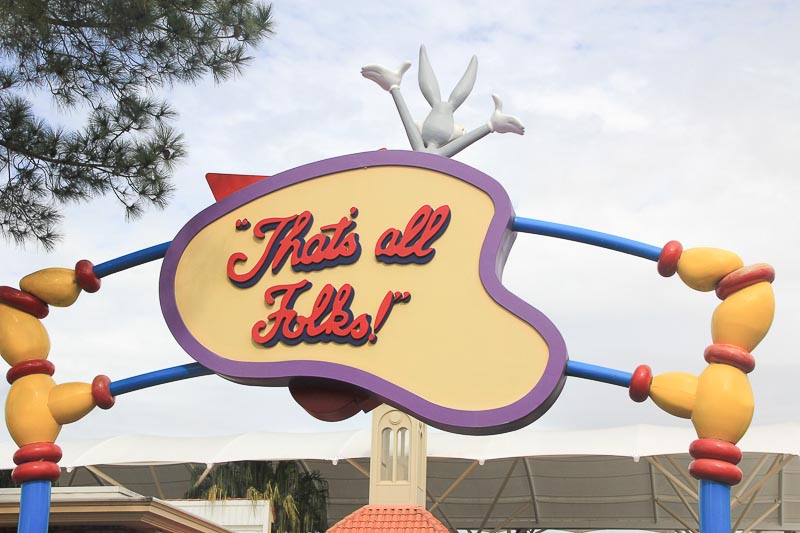 ---
This is Part 6 of my "Australia Trip in 2011" series. Read other posts in this series:

To see all articles I've written about the land down under, visit my Australia page.