When my cousin who stays in Australia recommended that we visit Wollongong, we were stunned for a moment.
We hadn't heard about Wollongong before, had no idea how to spell it and were contemplating if it was worth visiting a city whose name we do not know how to pronounce correctly. But we decided to go for it anyway. Afterall, we didn't know when we would return to Sydney again.
On a Saturday morning, we took the train to Hurstville and changed to South Coast Line. South Coast Line is an intercity train that runs along the south-east coast of New South Wales. This train runs from Bondi Junction in Sydney to Bomaderry in the south of NSW.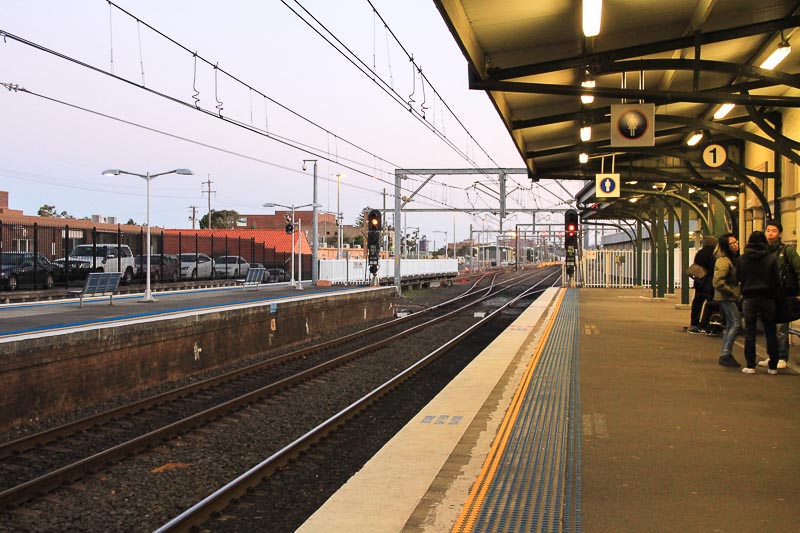 The frequency of South Coast Line is not too high even on a weekend. Also, not all trains on South Coast Line stop at Wollongong, so we had to be extra careful. We spent about 40 minutes waiting for the South Coast Line to arrive at the platform. Eventually, a train with limited stops came, and we boarded it. It took us about 30 minutes on this "express train" to get to Wollongong. Here's the South Coast Line timetable.
From the train station, we walked to the bus stop along Crown St, at Piccadilly Center (a building just beside the train station), and took bus 34 to Nan Tien Temple. Why did we visit a Buddhist temple when in Wollongong? Because it's said to be the largest Buddhist temple in the southern hemisphere!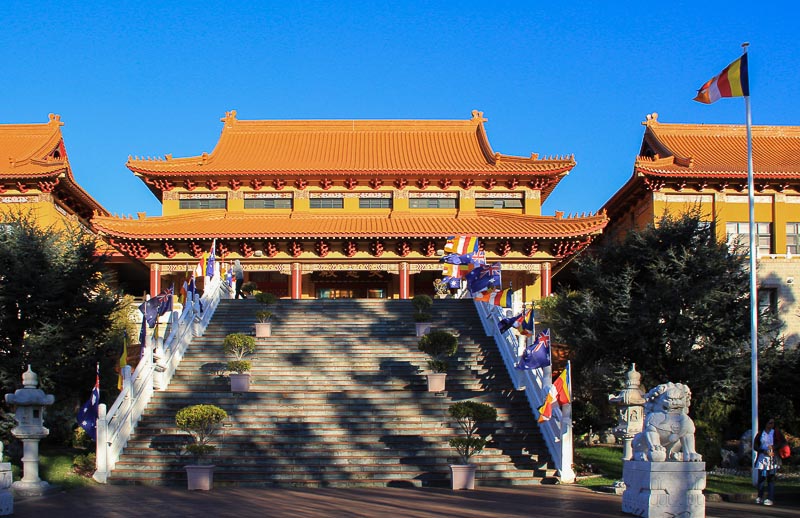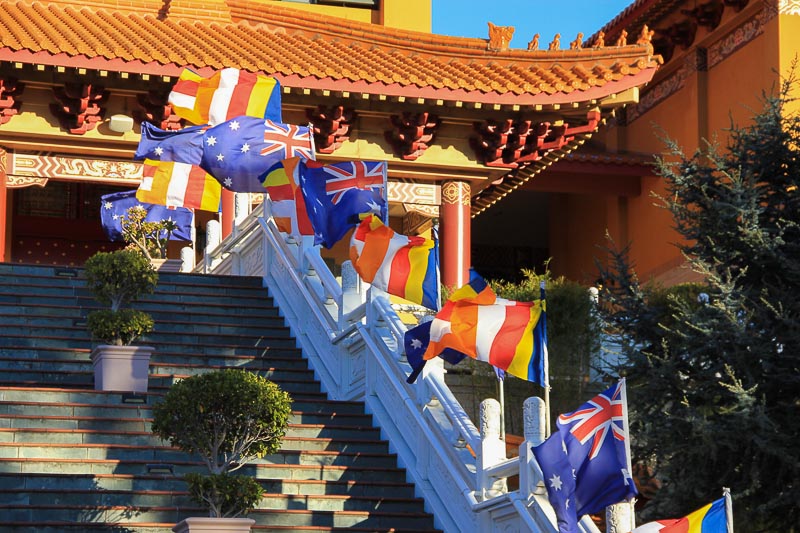 And well, it is indeed! There were so many halls after halls, statues after statues, pagoda, museum and even a pond. We took our time exploring the vast temple, trying to enjoy the present state.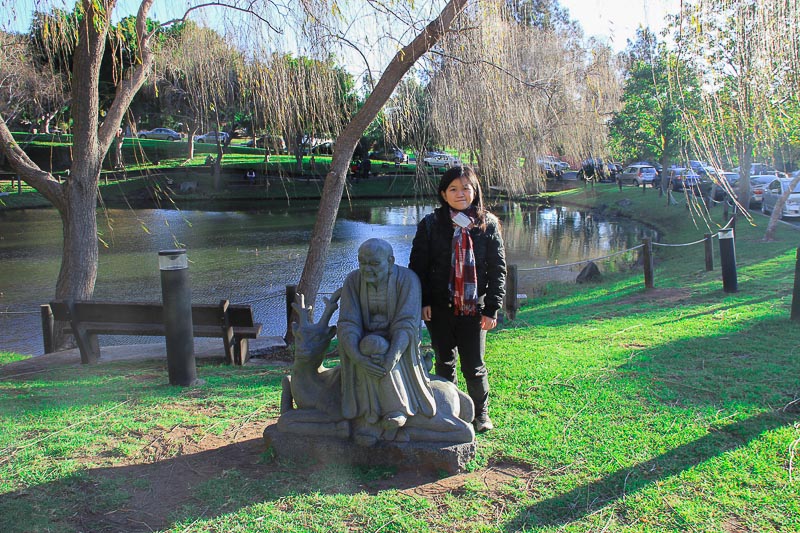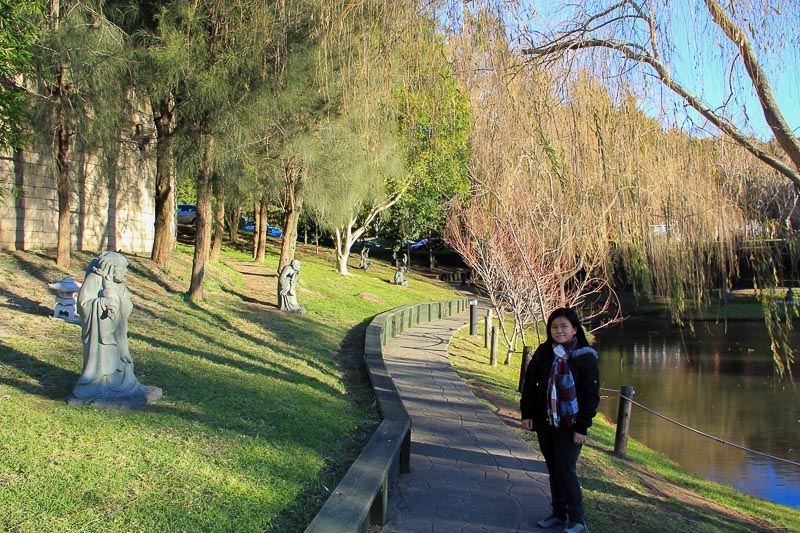 On the day of our visit, there was a conference in the main hall, so we didn't get the chance to explore the main hall. It was the International Buddha's Light Young Adult Executive Conference.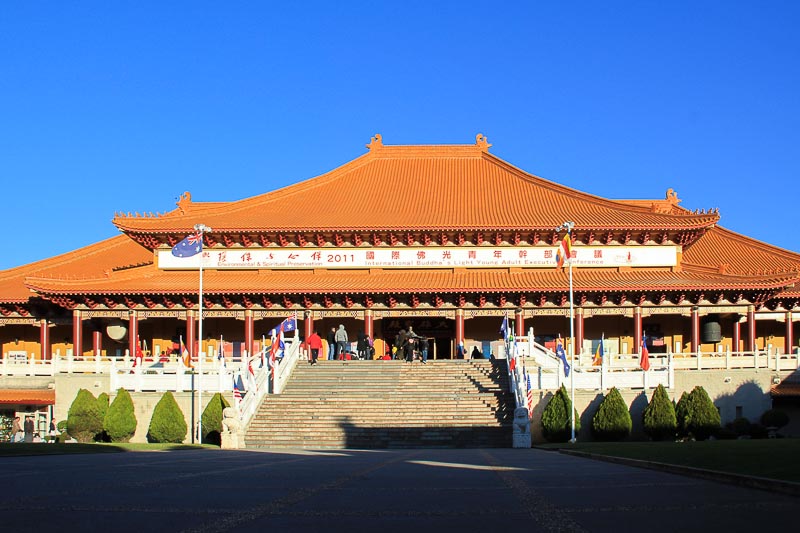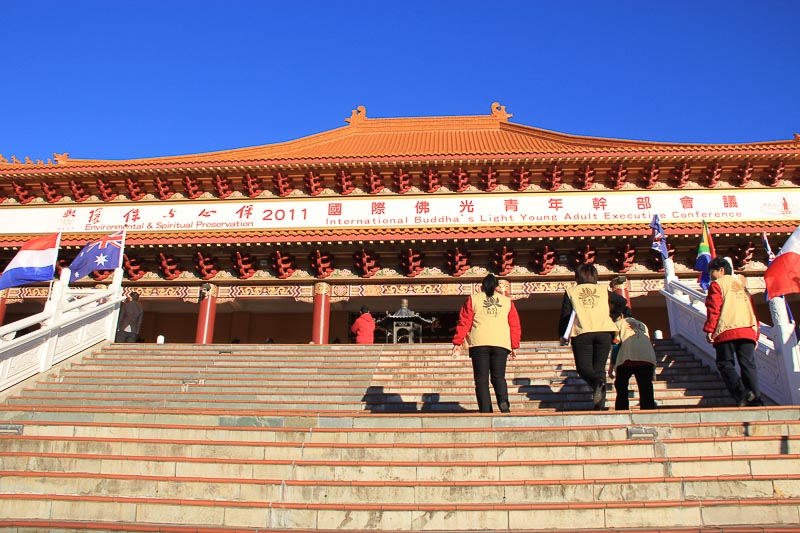 And here's the pagoda!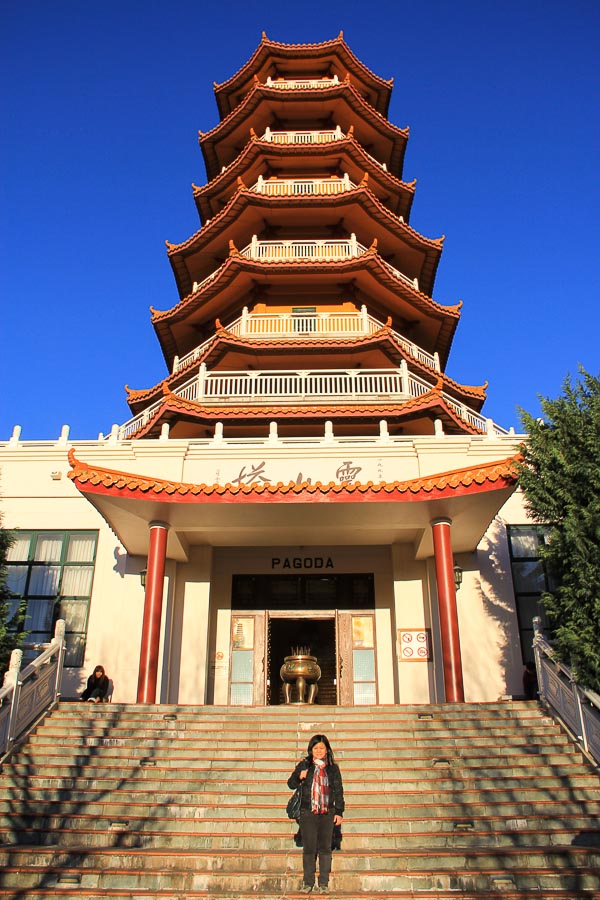 There are so many statues of little monks with various cute poses. We couldn't stop taking photos of these statues. Here are my favourite statues.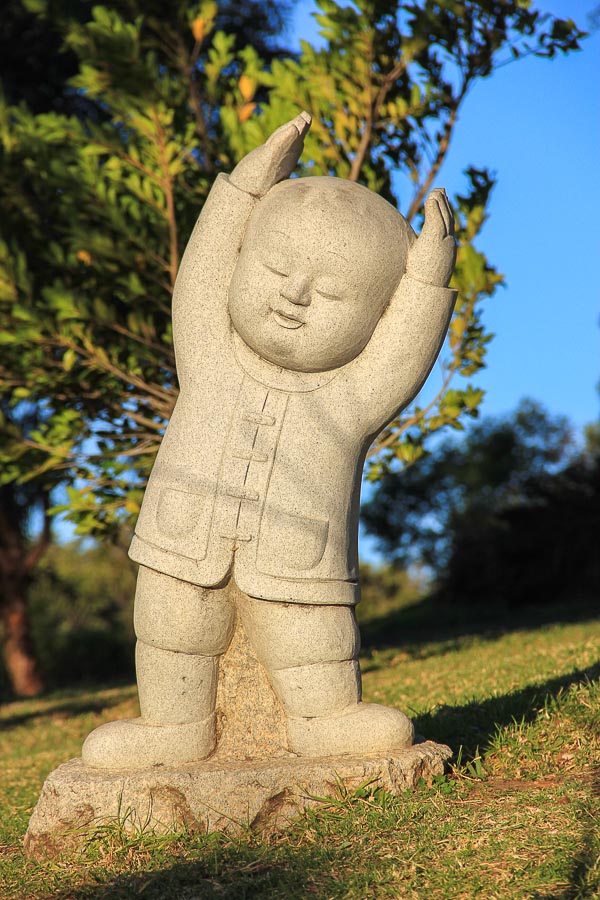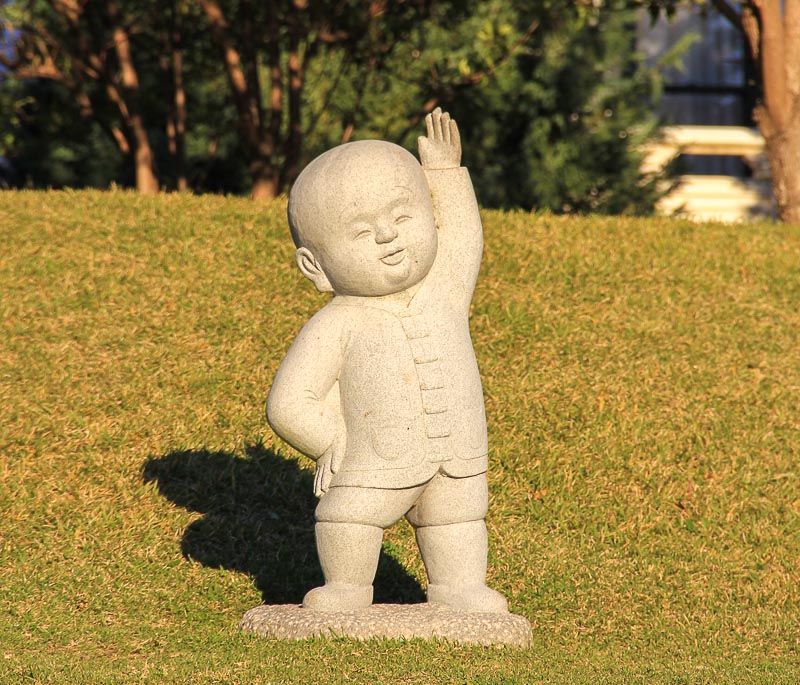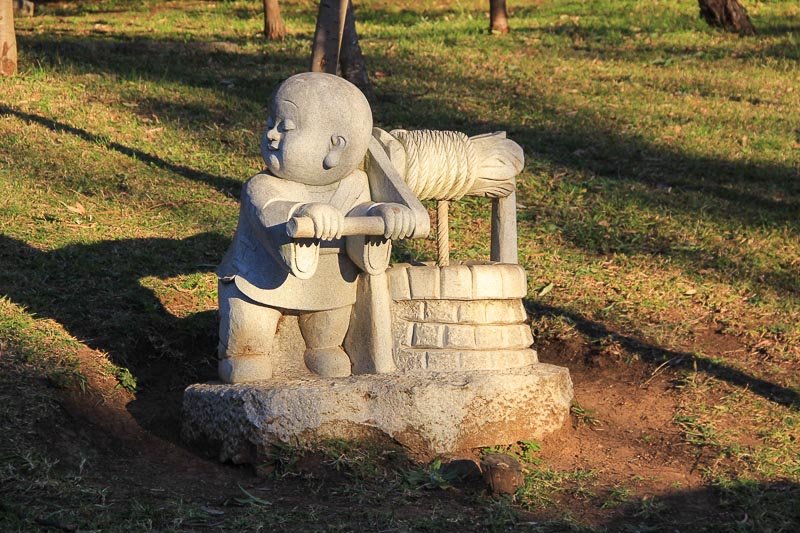 After exploring the temple, we decided to head back to Sydney because it was getting dark soon. Yeah, I admit that one day is too short to explore Wollongong, unfortunately, we didn't have plenty of time left in Sydney. We were itchy to explore more places in Australia.
If I ever go back to Wollongong again, I would very much like to try the zip line at Illawarra Fly Treetop Walk, see the Sea Cliff Bridge (cantilevered bridge with ocean views) and go to Bald Hill for a bird's eye view of the coast!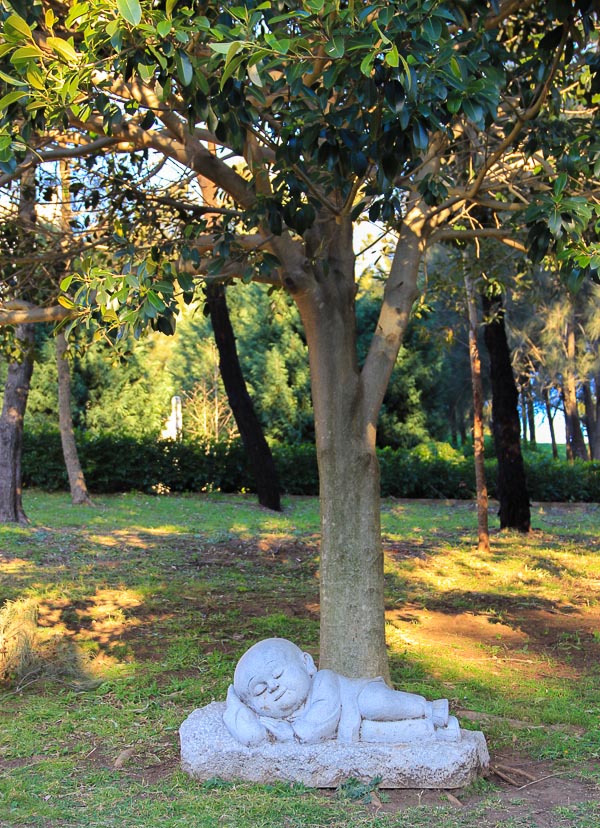 ---
This is Part 2 of my "Australia Trip in 2011" series. Read other posts in this series:
To see all articles I've written about the land down under, visit my Australia page.