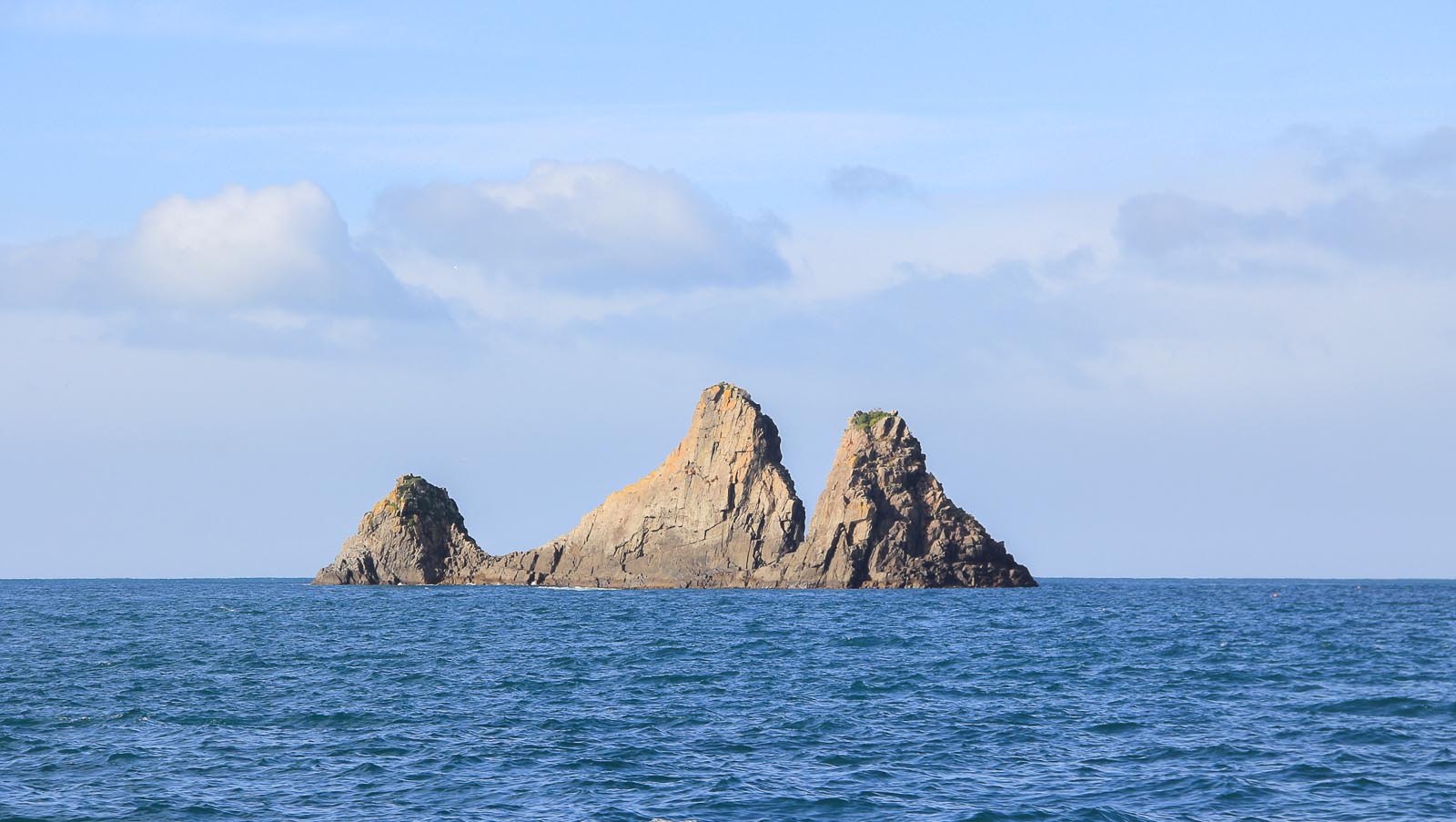 After spending close to two weeks in Sydney, a big city where convenience is everywhere, my cousin and I took an early morning flight from Sydney to Hobart with Jetstar. Hobart is like a world away from Sydney. As we landed, we could feel the real winter. It was cooler than Sydney, for sure.
As budget travellers, we tried to ask the information counter whether there are any public buses that connect the airport and city. Unfortunately, there wasn't. Thus, we decided to take the airport shuttle and paid 25 bucks for the return trip (one-way trip cost 15 bucks). The airport shuttle is a 24-seater minivan. The driver dropped us right in front of our hostel. Yay, no need to drag our luggage.
The staff let us check in earlier than the usual check-in time. So, we had a lot of time exploring the city. Our first stop? The tourist information centre. There, we read plenty of brochures suggesting activities in Tasmania. After one hour or so, we decided to book the Full Day Tour of Tasman Cruise for the next day. The $165 tour consisted of transport from Franklin Wharf at Hobart to Port Arthur, 3 hours cruise around the island, breakfast, lunch, and sightseeing tour at Port Arthur.
From the Information Centre, we walked a couple of steps to the Tasmania Museum & Art Gallery. The museum had stories about Aborigines life since the beginning till the present time in Australia, figurines of animals and reptiles in Tasmania, stories about Antarctica, paintings about Aborigines, sculptures, and some furniture from the colonial era. It was a nice museum and entry was free!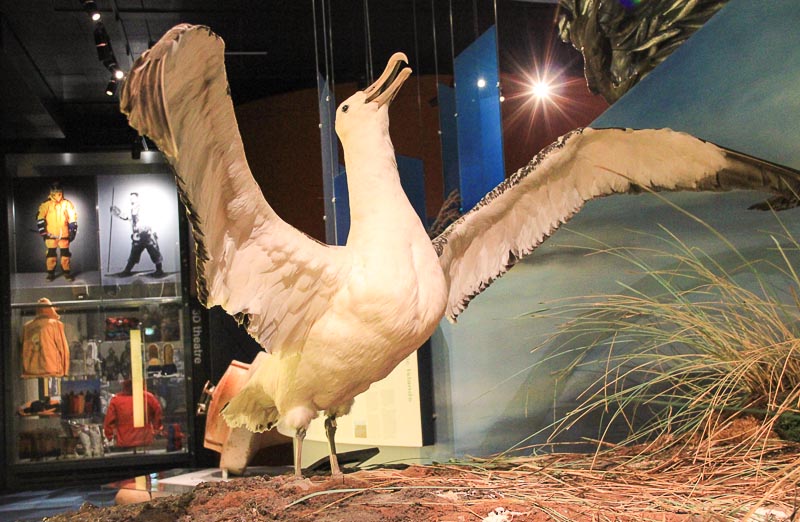 After our lunch at Subway, we visited the Salamanca Place. The fruits at Salamanca Fruit Market were surprisingly cheap! The fruits were probably the cheapest we've ever encountered in Australia thus far. Three kiwis for 99 cents. One kilo of imperial orange for 2 bucks. We were so happy and bought several kiwis and oranges.
Our first day at Hobart ended early because it started raining and most of the stores were already closed at 4.30pm. It was 3 degrees Celcius, according to Weather app. We went back to our hostel and had an early rest. But, to our dismay, the heater in our room didn't work. I wore layers upon layers of jacket and warm clothing and managed to get a decent sleep.
Our Day 2 was started early. We were ready at Franklin Wharf at 7.30am. From the wharf, a minibus drove us and other tour participants to Port Arthur for a morning tea. 1.5 hours later, we arrived at Port Arthur and received a muffin and a drink! After the breakfast, we collected our drysuit from the cruise office and met our boat guides. Shortly after that, we headed to the boat and started our 3 hours wilderness cruise.
The next three hours were the best three hours of our time in Tasmania. We cruised along the east coast of Tasmania Island, towards the south. We saw so many spectacular capes. And, oh, we saw seals and a huge group of dolphins! I was so excited I didn't have time to react and take photos of the dolphins. But I do have photos of the incredible nature. Take a look.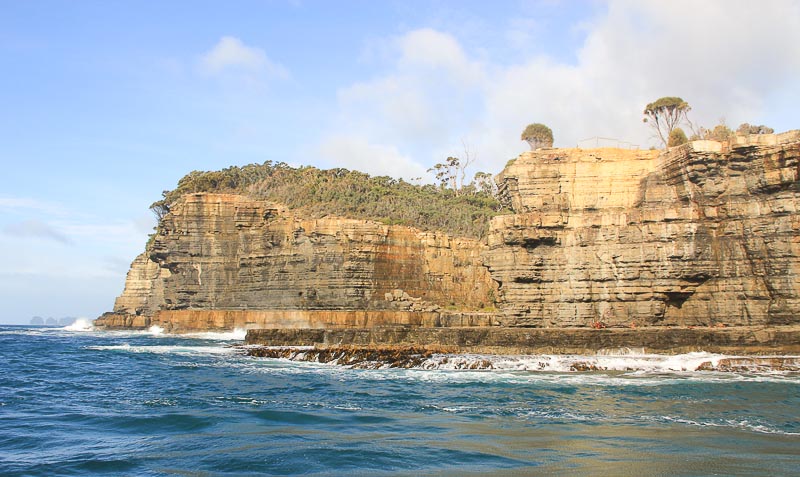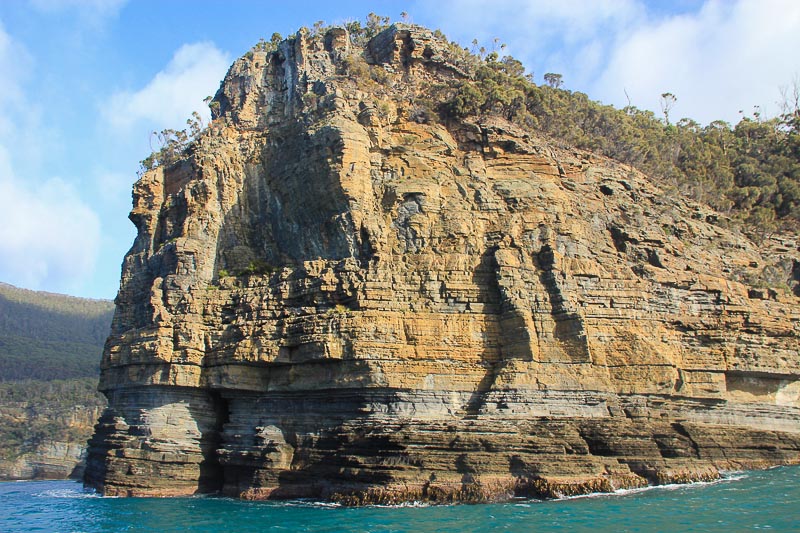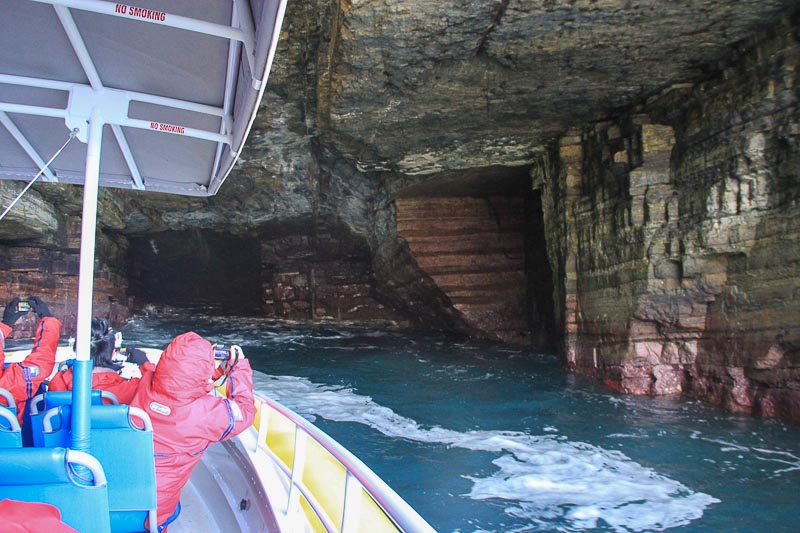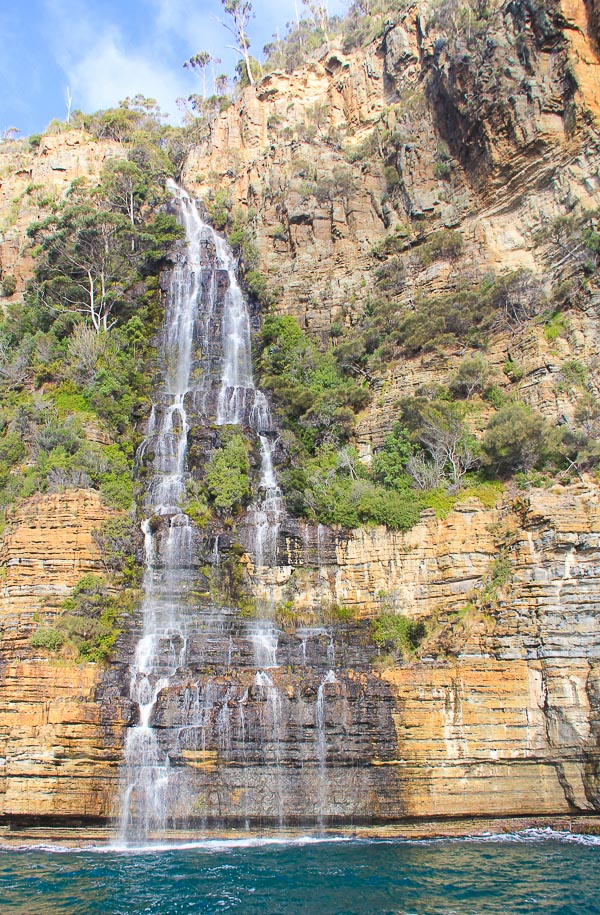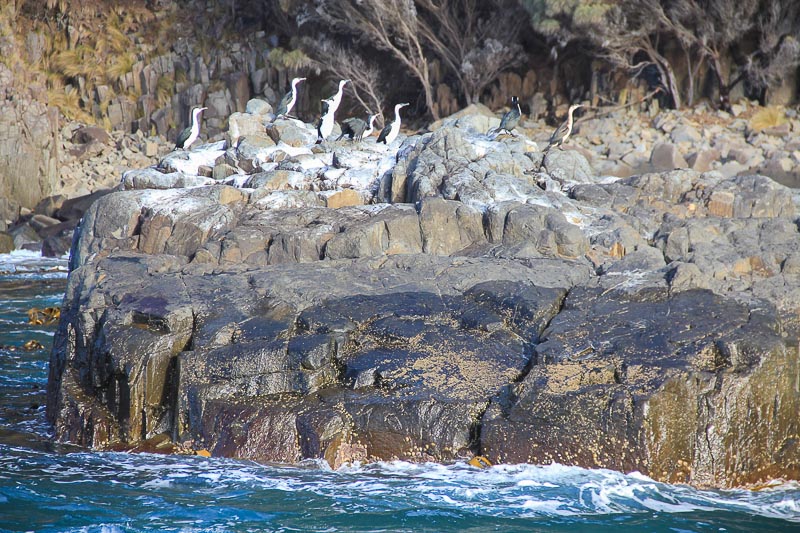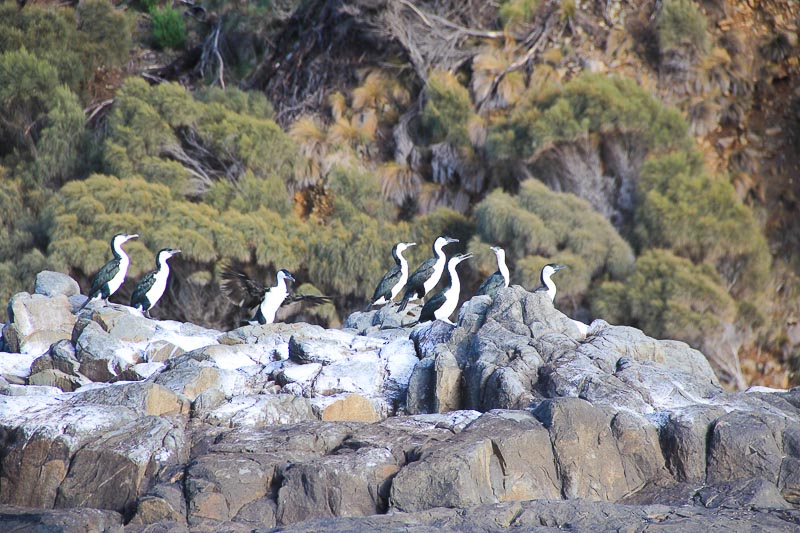 In the beginning, the weather was windy. However, as we went further to the south, the weather turned wilder. I felt like I was riding a rollercoaster. I felt so dizzy. The boat guides decided not to visit Cape Pillar and Tasman Island due to the choppy water. It was unfortunate that we didn't get to visit those two awesome places, but it didn't make the trip any less amazing. I've said it before and I'll say it again, those were the best three hours in Tasmania. I'd really recommend you take the cruise if you go to Tasmania.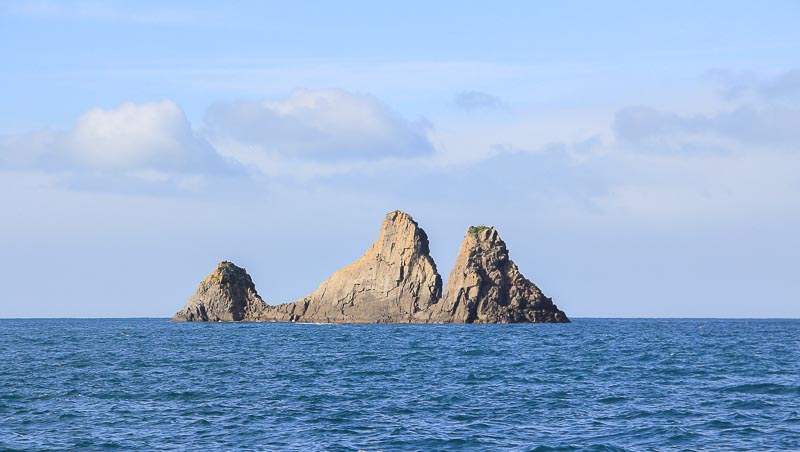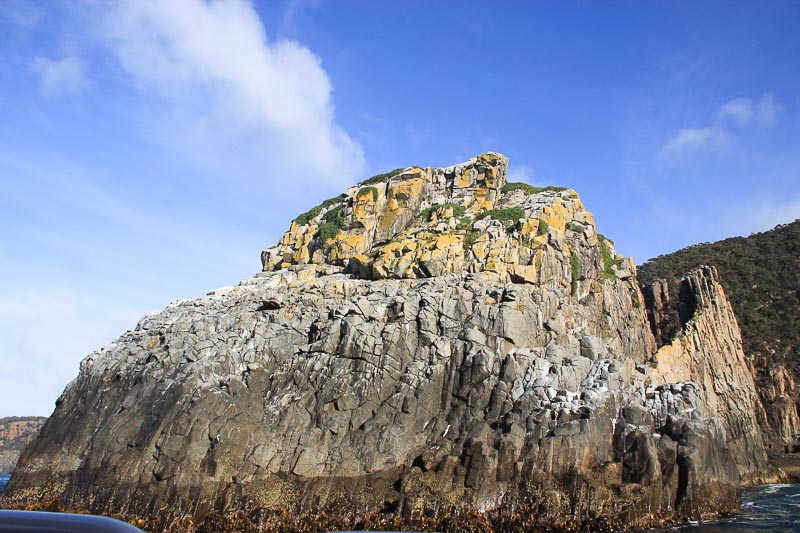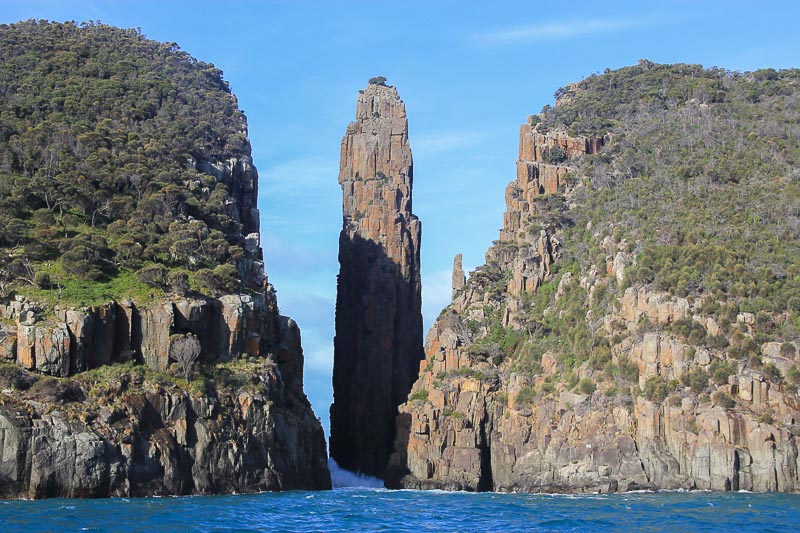 When we reached the shore again, we bid farewell to the boat guides and went to Port Arthur Historic Site for lunch. Our lunch coupon allowed us to have a pie or a sandwich, a soup, a cake and a drink. After lunch, we were divided into 3 groups. The first group, who wanted to visit the Port Arthur Historic Site, could go straight away to the site, the entrance is just opposite the restaurant. The second group, who wanted to visit the Tasmanian Devil Conservation Park, would take the minibus to the park. The third group, who wanted a sightseeing tour at Port Arthur, which was us and a Malaysian lady, took the same minibus as the second group.
The minibus dropped the second group first before driving us to the Remarkable Cave. Too bad, the cave was closed due to bad weather! The minibus driver told us that 2 days ago, the wave was so high that it poured over a tourist. So we took a few photos by the side of the cliff next to the Remarkable Cave entrance.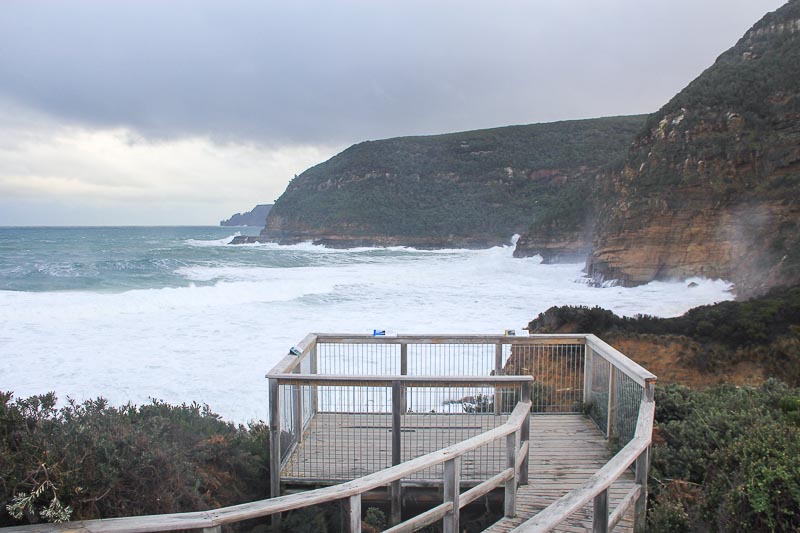 Our third and final day at Hobart involved wandering around Hobart City. We went to antique shops in Elizabeth Street. Then my cousin and I separated ways because I wanted to go to Battery Point while she wanted to see more antique shops. Battery Point is a laid-back suburban with museums, beautiful houses, cafes and a breathtaking backdrop. I finished my wandering as I arrived back at the centre of Hobart City, witnessing a marvellous rainbow.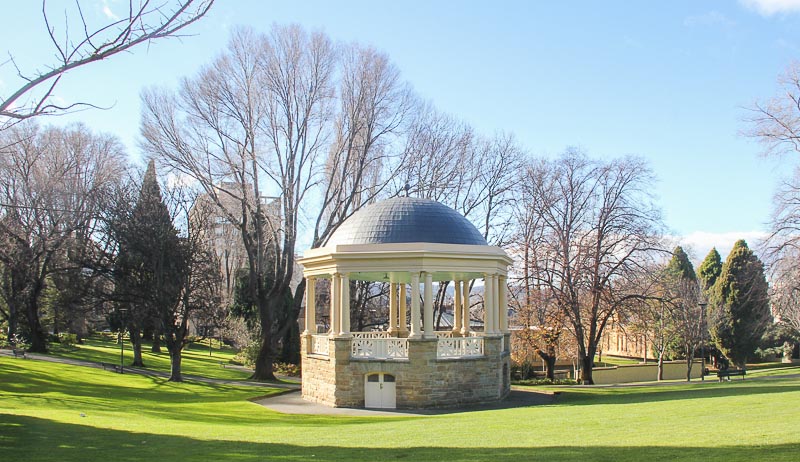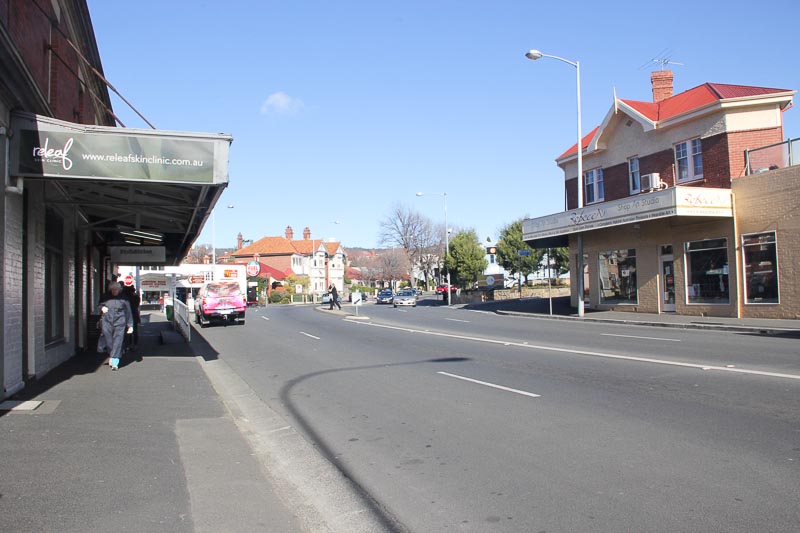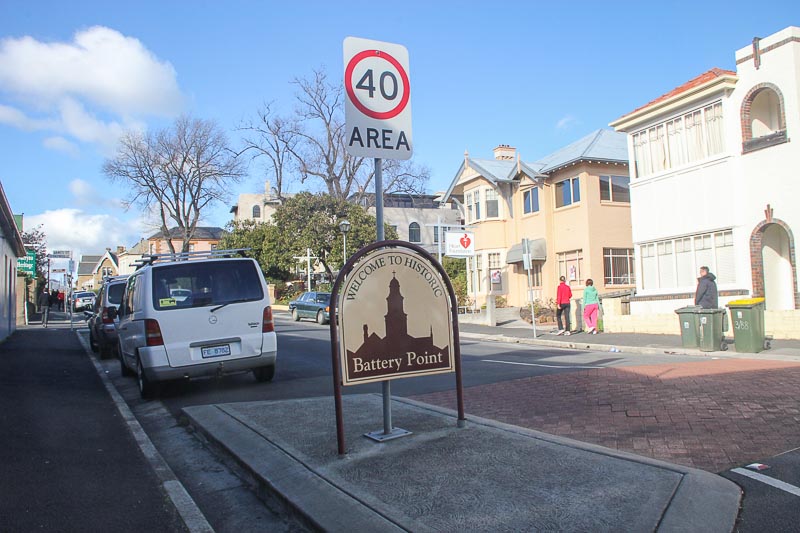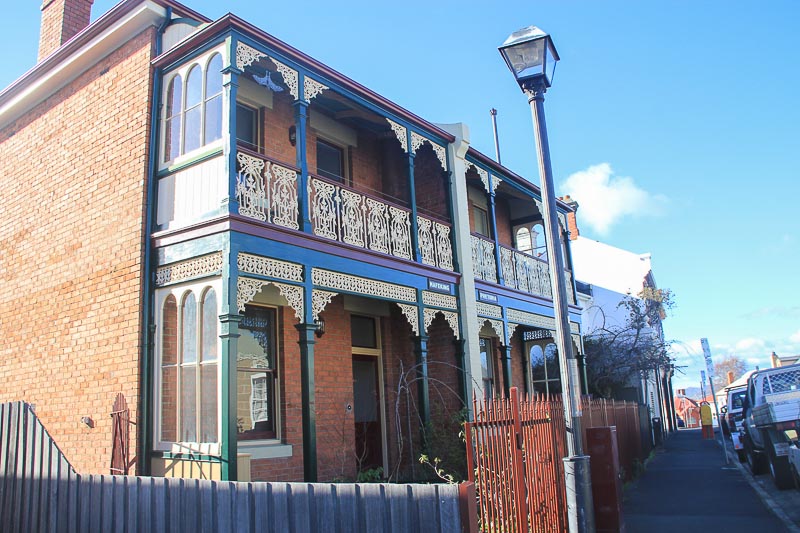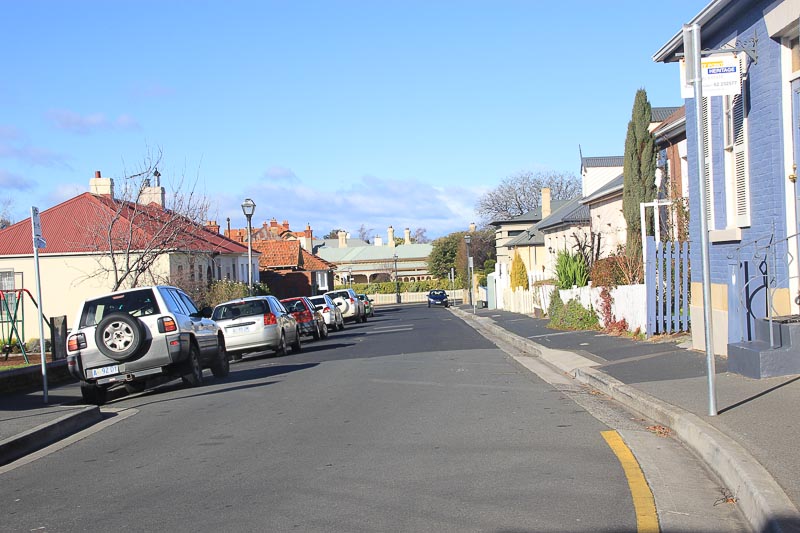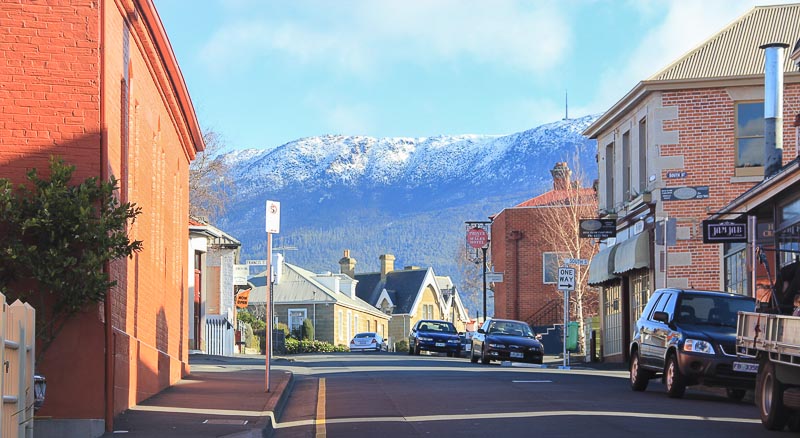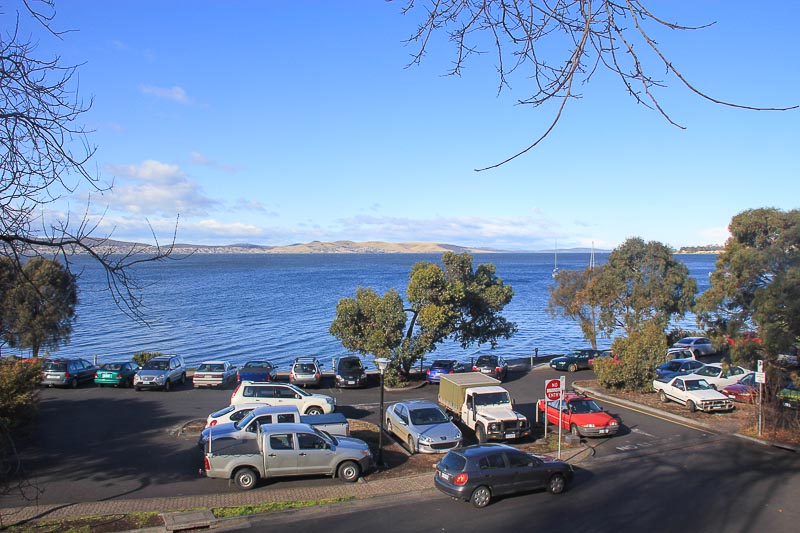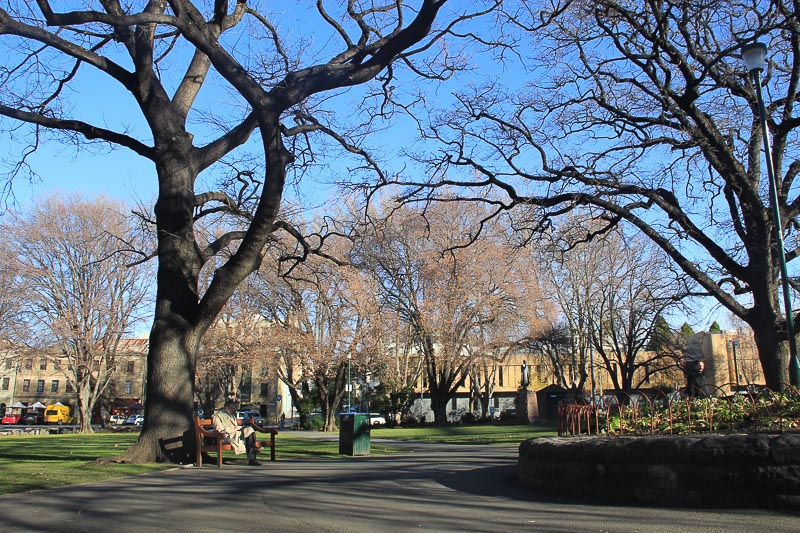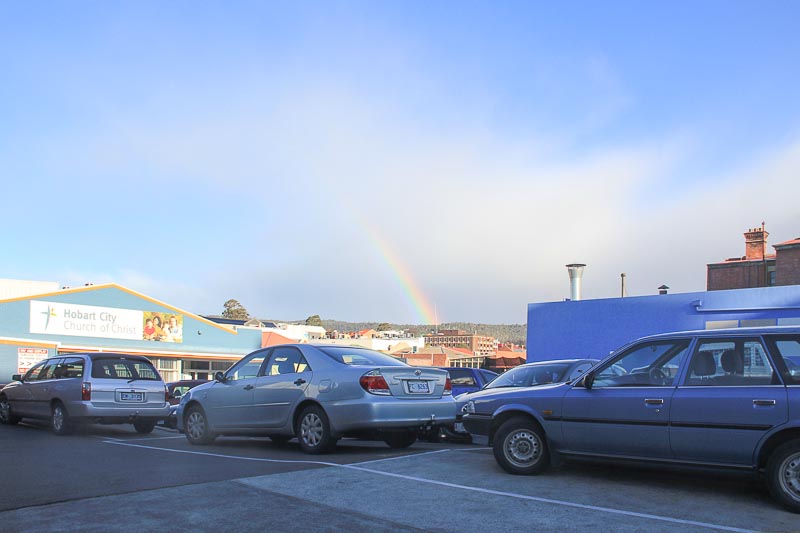 That concludes my three slow days in Hobart. Will I want to return again? Hell, yeah! There are so many places I haven't explored yet in Tasmania. I'll be back especially for the snow-capped mountain. Next, it's time for a bit of sunshine at Gold Coast.
---
This is Part 5 of my "Australia Trip in 2011" series. Read other posts in this series:

To see all articles I've written about the land down under, visit my Australia page.