For 23 years, I have always wondered how snow looks and feels like. As a girl living in the tropical paradise, snow and winter were foreign concepts for me.
When I finally got the chance to visit Australia in the winter, I knew I had to see snow. I thought I would see snow in Sydney, but nope. It was a wishful thinking in 2011. Luckily, my cousin and I shared the same vision.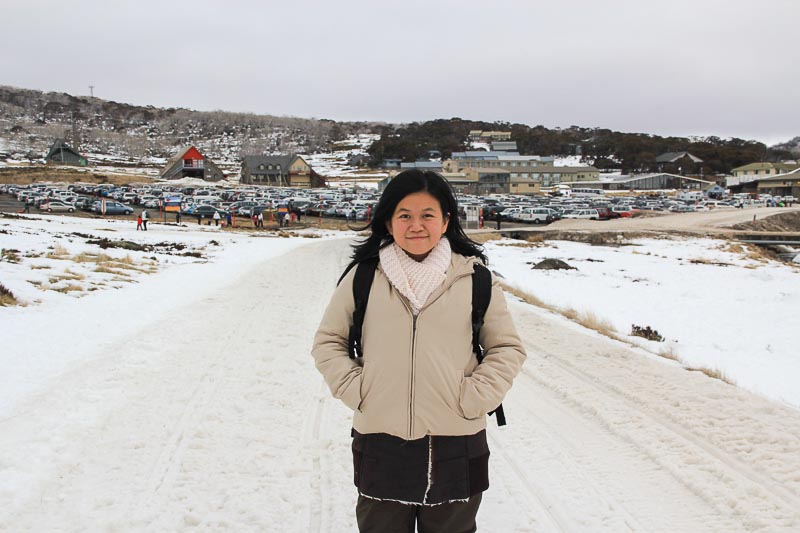 Booking a day tour to Snowy Mountains
When we browsed through the newspaper, we noticed an advertisement by Apollo Travel about a day tour to Snowy Mountains for only AUD 78. That was quite a steal, we thought. So, off we went to Capitol Square in Chinatown to book the tour.
Upon enquiry, we were told that the $78 price tag is for kids, meanwhile, adult's price is $88. Oh, well. Being the cautious Asians, we asked more questions before handing out our hard-earned cash. The staff grew impatient and rude.
We asked what time we would reach Snowy Mountain, she said, "You have to read the descriptions. It's mentioned in the description." Being someone easily aroused, I grew angry and told her "It's not there!" Then she apologized. I was deeply dissatisfied with the service. Anyway, we still booked the Snowy Mountains tour and Canberra tour because she agreed to give us discounts for booking 2 tours. The price of Snowy Mountains tour became $85 and Canberra tour became $30 (original price was $39).
From Hurstville to Snowy Mountains
Since we stayed near Hurstville, we decided to choose the pick-up point at Hurstville. The bus was scheduled to arrive at 00.30 am, but it arrived 10 minutes late. Not a big deal. We boarded the bus and dozed off.
There was a break at 3 am. After the break, we dozed off again until around 6 or 7 in the morning when we had the second break at Cooma. The first rays of the morning had appeared. It was beautiful. The tour guide told us that we could hire equipment there at Cooma.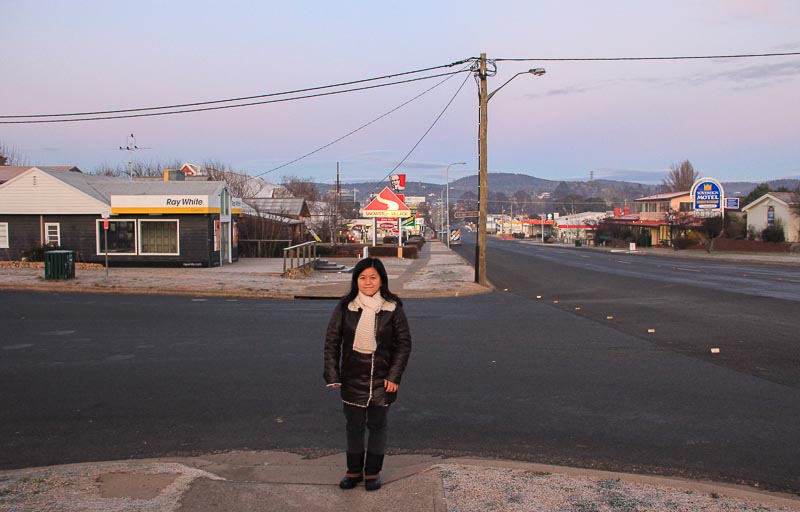 I hired a pair of walking boots for $9. We didn't hire any ski equipment or snowboards because we were not sure we could handle the cold. After that, we went to McDonald's just beside the equipment-hiring company. We had our breakfast at the McD.
Then, we set off for the final stretch to Snowy Mountains. Along the way, I tried to snap a few photos to preserve the moment but they were mostly blurry. It felt amazing to see barren lands with a few trees. The sky was light blue with hints of pink and orange.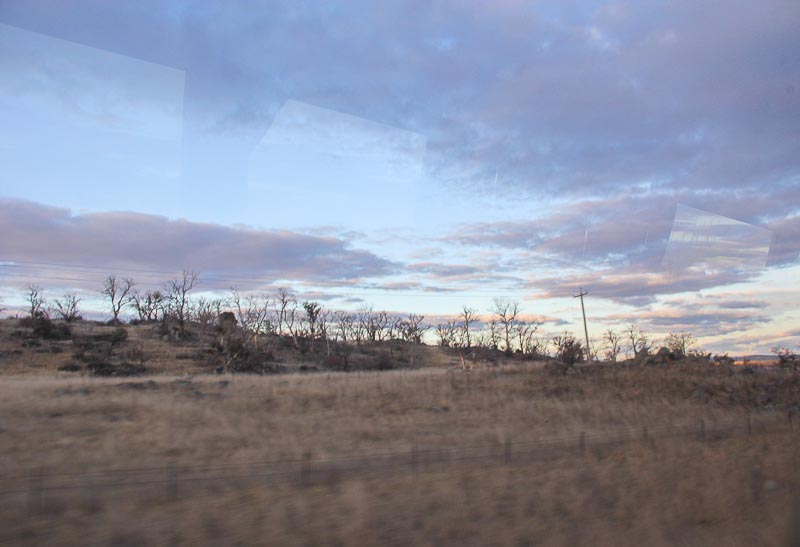 The journey from Cooma to Snowy Mountains took about 1 hour. After an 8-hour journey, we eventually arrived at Snowy Mountains at 8.30 am!
The tour guide told us to come back at 2 pm, and we were utterly shocked as we didn't expect to sit on an 8-hour bus ride just to spend 5.5 hours at Snowy Mountains. The itinerary had stated that departure from Snowy Mountain is at 4 pm. From that moment, we knew Apollo is a cheater.  But we didn't want to hold our anger as we were about to see and feel snow for the first time in our lives!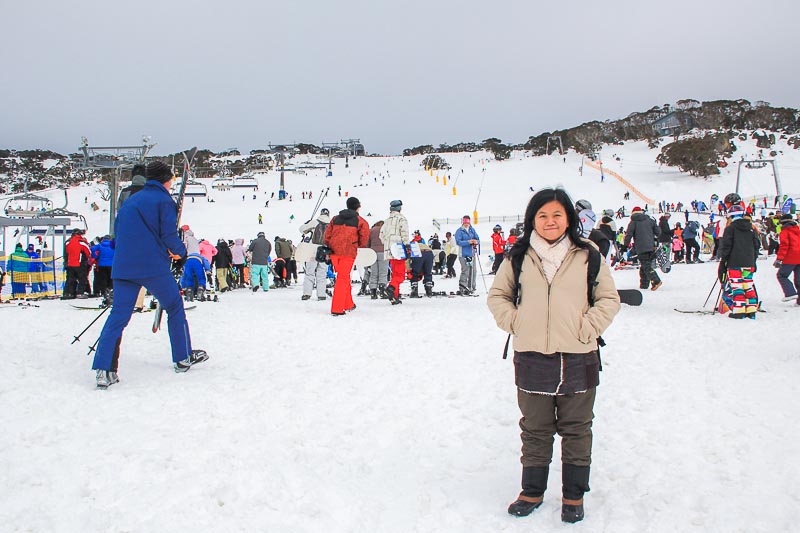 Snow at Snowy Mountains
The resort that we went to was Perisher. It was really crowded on that day. The visitor information board showed that the weather and temperature for the day. It was 1 degree Celcius at 9.30 am. Amazed by an unfamiliar yet interesting sight, we took so many pictures around the resort. We didn't ski or play anything, we simply walked around and enjoyed being surrounded by snow.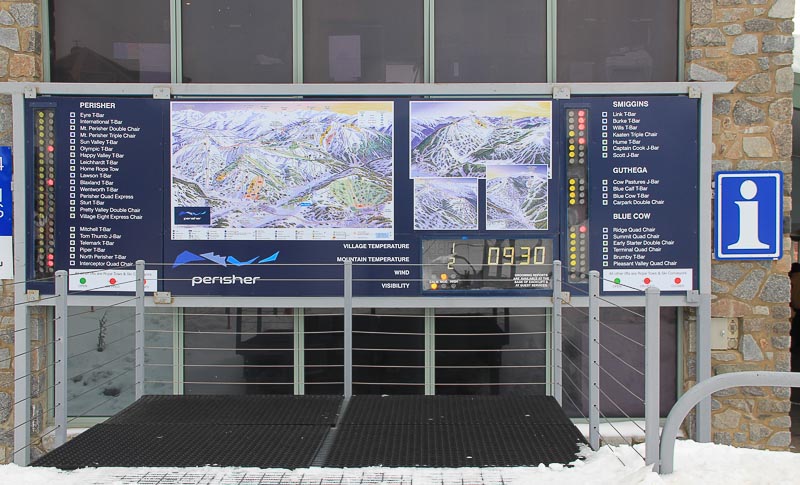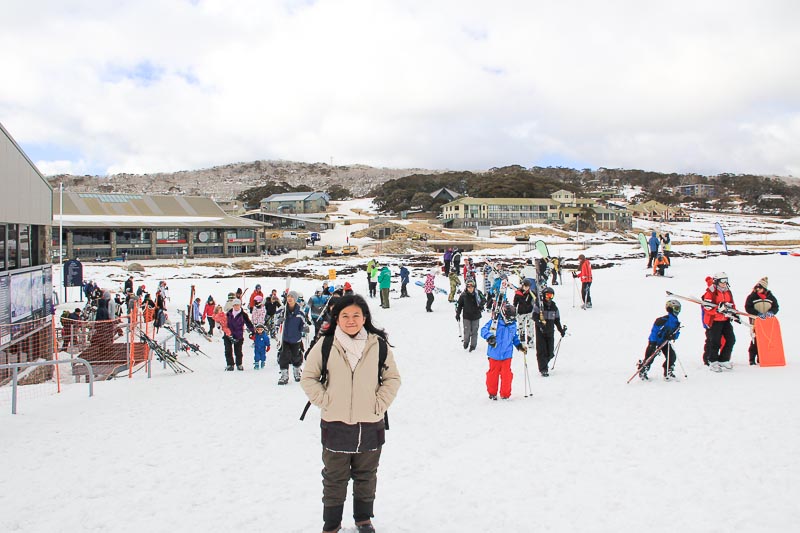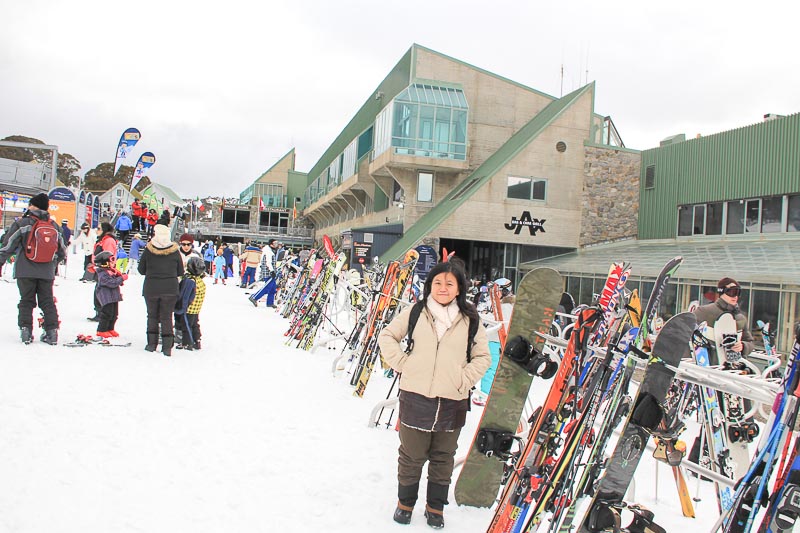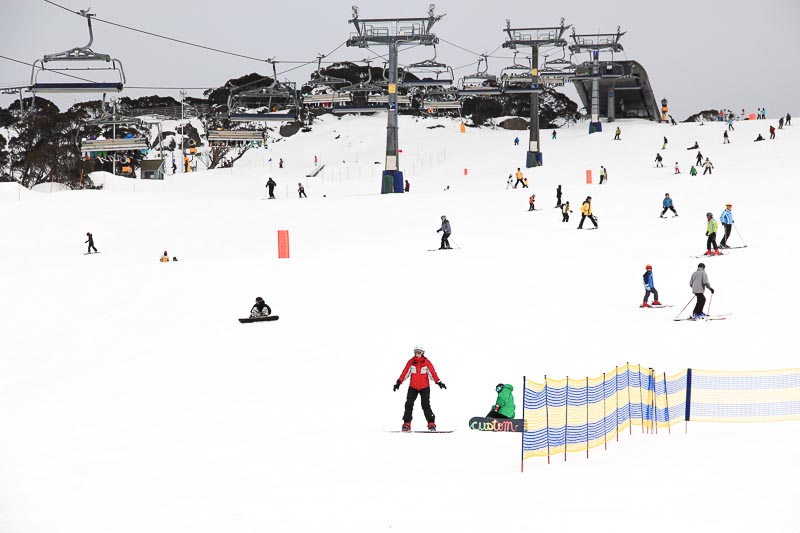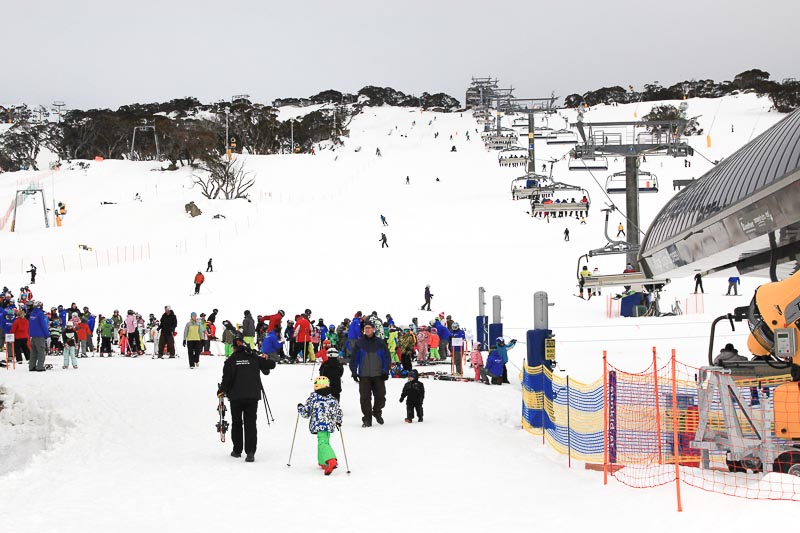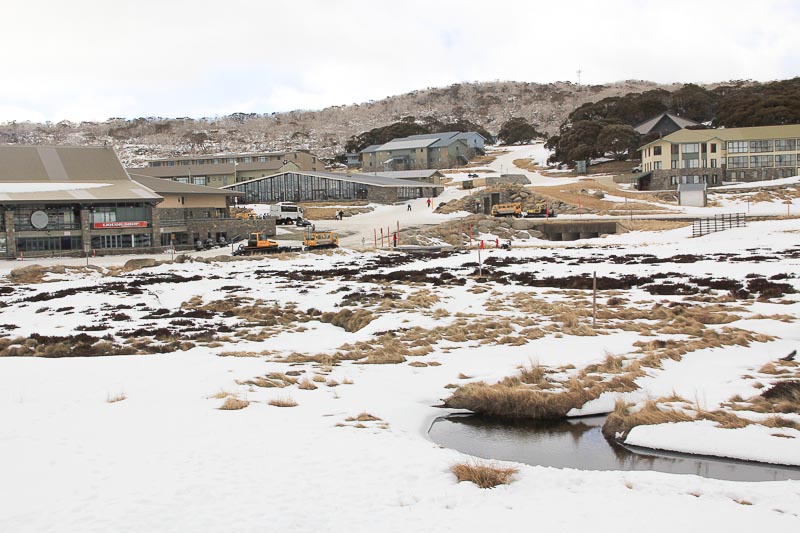 I thought that snow is supposed to be powdery, but the snow at Perisher was more like shaved ice. Inspired by Hollywood movies, we tried to make our own snowman. Guess what? We succeeded. Our snowman had green eyes but no nose, mouth or ears. It had two hands but no feet. It was fat, short and cute at the same time! Look at him!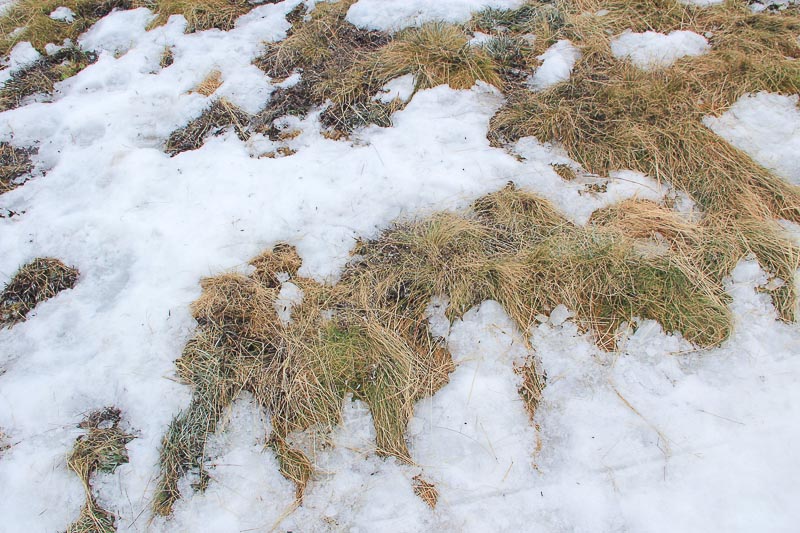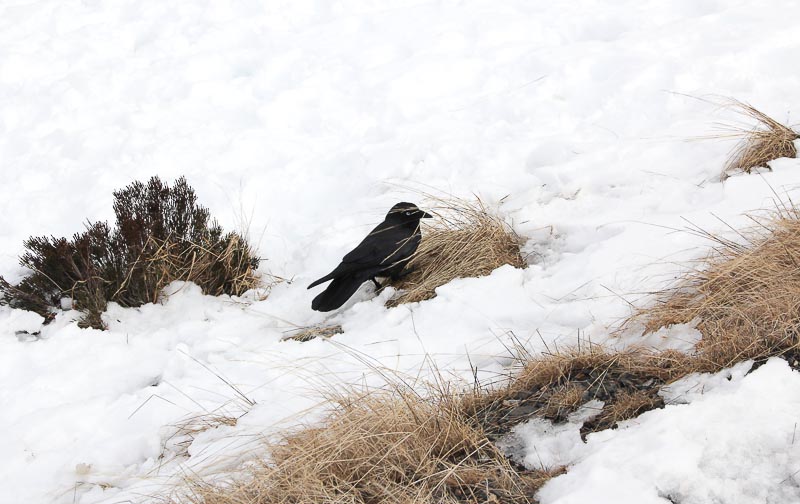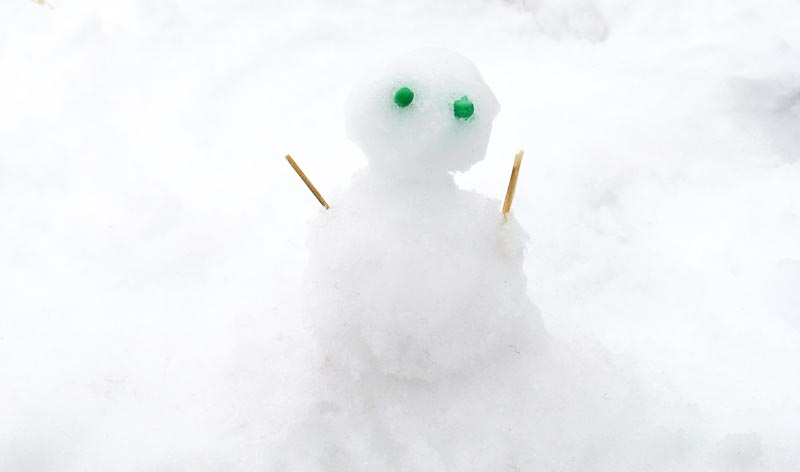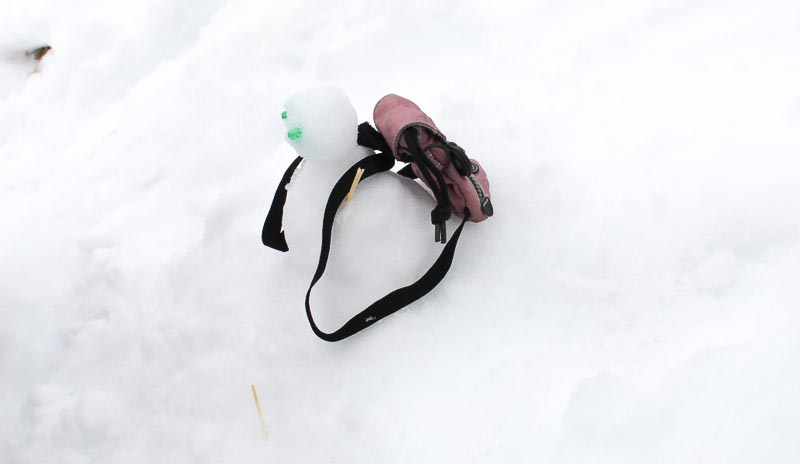 My cousin taught me how to make a snow angel. I imitated her but I failed cos I had no idea how a snow angel looks like. We lied down on the snow and we felt so cold. We kept talking and laughing. The sky was gloomy on one side, but bright blue on the other side.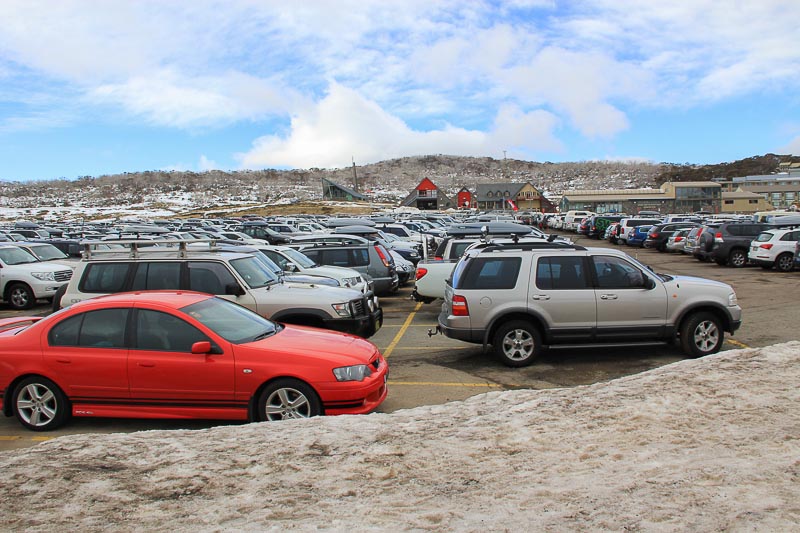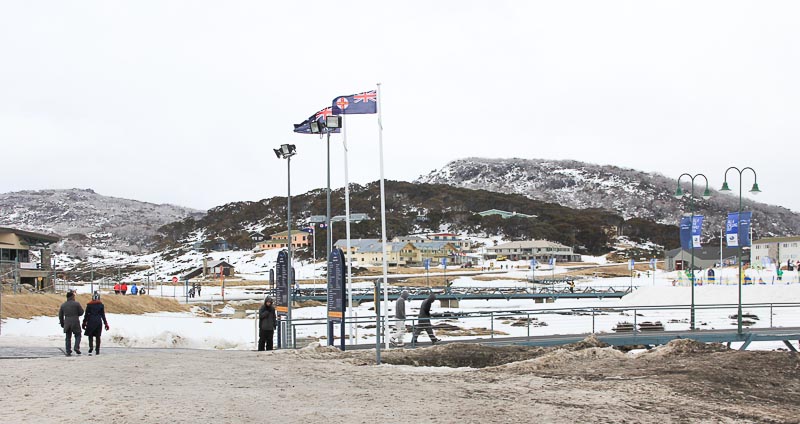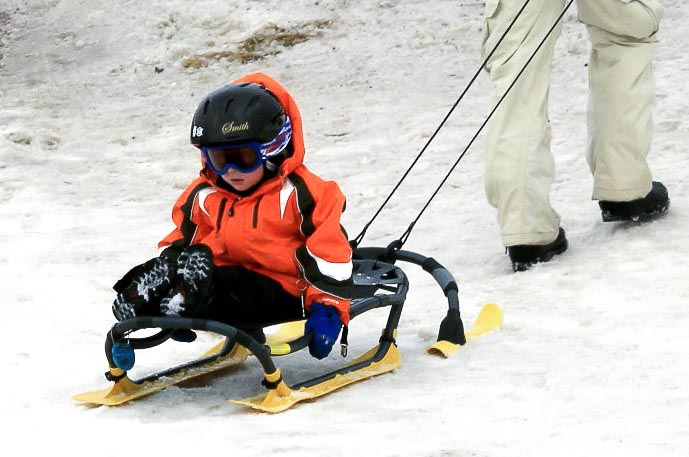 We had brought a lunchbox that was prepared by my talented older cousin who stayed in Sydney. A home-cooked comfort food in a foreign country is the best food ever. We savoured our lunch in the building while trying to warm ourselves up. Then, we explored again.
We were travelling on a budget, hence, we didn't spend a single cent at the resort and we were proud. You don't need to spend money to be happy. Travelling can be cheap if you know how to do it correctly.
Going back to Sydney
Like obedient students, we boarded our bus at 2 pm. On the way back to Sydney, we stopped at the place where we hired our boots earlier to return. Then, our tour guide requested each of us to pay $10 tips. I remembered clearly that Apollo Travel staff told us the tip was $5. Some passengers were complaining why we needed to pay $10, not $5 as promised by the travel agency. In the end, we relented.
Despite the bad experience with Apollo Travel, I will still go back to Snowy Mountains if I have the opportunity. I'm definitely not buying tour from Apollo Travel again. Perhaps, I'll drive there and stay for a few nights there. And I'll learn to ski for sure!
---
This is Part 3 of my "Australia Trip in 2011" series. Read other posts in this series:

To see all articles I've written about the land down under, visit my Australia page.