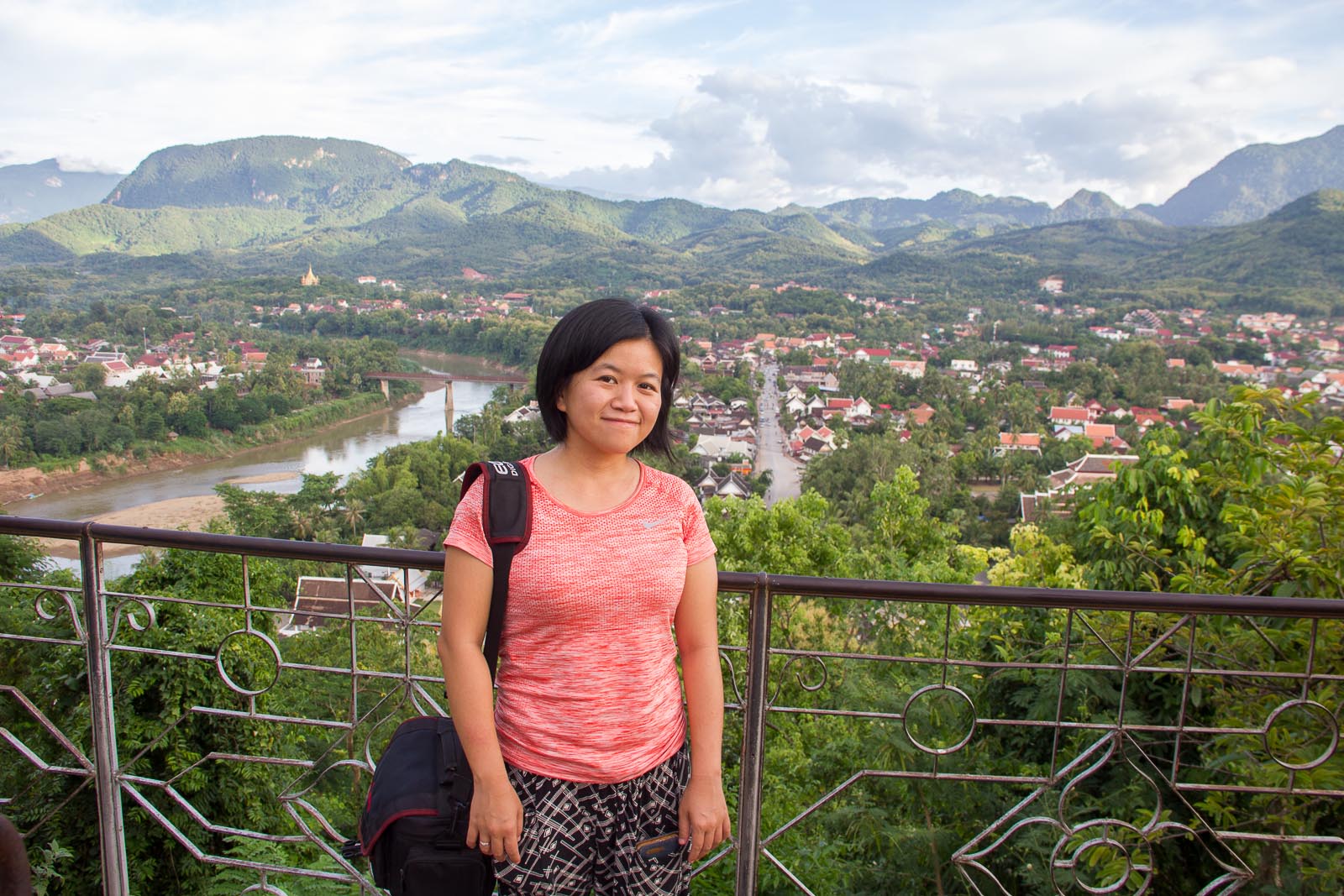 "You are now the proud owner of trevallog­.com!" said WordPress to me when I decided to push the button.
I've kind of lost count how many years I've been blogging. But I always remember that I started this blog in the summer, many years ago. Then, I decided to look through my old posts and realized that I've been blogging for THREE years! Oh, my. Those years surely passed by so quickly!
Today marks three years trevallog.com is around on the Internet. I've never written about the blog's first and second anniversary because my traffic wasn't that good and I didn't feel I made any impact on anyone's life. My own life wasn't hugely impacted as well. But this year, I feel that I have so many compelling reasons to celebrate the anniversary. So I decided to write this reflective post.
How it all started
I couldn't recall exactly when I started to entertain the idea of creating a travel blog. Perhaps it was in 2011 when I was researching for my upcoming trip to McLeod Ganj and I couldn't find detailed information about the little town. Or probably it was in 2012 when I realised that I have been travelling frequently but I didn't have clear recollections about how my trips went; so, I felt that a blog would help me preserve my travel memories. Or, maybe, it was in 2013 when I was researching for my year-end trip to Mount Bromo. I stumbled upon Be My Travel Muse's super helpful guide to visiting Bromo without a tour. I followed all of Kristin's advice and was inspired by how a single blog post helps me so much in my trip planning.
Then, I started to write travel-related blog posts in Blogger.com. My blog used to be trevallog.blogspot.com. After learning that it's better to have a domain instead of having sub-domain such as trevallog.blogspot.com or trevallog.wordpress.com, I took the leap to move to WordPress.com and decided to invest in a domain (trevallog.com) on 2 August 2015.
In the beginning, I wrote firsthand accounts of my travel and added useful information to it. Back then, I didn't understand a single thing about website jargons, such as SEO (search engine optimisation), social media scheduling, WordPress plugins, analytics, and other weird terms. I knew I need to have a niche. So, I chose 3 niches, which were summed up in my tagline: "Get adventurous. DIY your travel. Visit new places."
In 2015, I received a grand total of 343 views from August to end of December, which translates to about 70 views a month, or 2 views a day. Most of the views come from my family and friends. Looking back, I was surprised I didn't give up during the first 5 months! Despite the pathetic traffic, I persevered.
Three years later
Fast forward to three years later, the traffic to my blog has grown exponentially. Here are the stats:
First year: Page views = 2,986 from Aug 2015 to Jul 2016. Average monthly views = 249.
Second year: Page views = 43,050 from Aug 2016 to Jul 2017. Average monthly views = 3,587.
Third year: Page views = 176,246 from Aug 2017 to Jul 2018. Average monthly views = 14,687.
These statistics delighted me because, in a way, it's a validation that what I'm doing is useful for readers.
A lot of things on this blog has changed as well. What started out as a blog about personal travel stories has now morphed into a travel blog that provides useful information in addition to travel stories. My tagline has been changed to: "Travel independently in Southeast Asia."
5 things I'm grateful for in the past 3 years
1. I'm extremely grateful that I've received so many thank you emails and comments from readers. They have brightened up my days countless times. They made me feel that all my hard work has been truly paid off.
2. I'm really thankful that I can earn something from the blog through ads and affiliates. No, the amount is not enough for me to "quit my job and travel the world." Blogging is truly a labour of love; only people who would blog for free survive.
3. Blogging gives me a sense of fulfilment. I feel that I've made the world a sliiiiiightly better place, for that, I'm really grateful.
4. I'm eternally thankful for the abundant support given by my spouse, my family, my friends and also by people who I've never met before but recommended this blog to their friends and family. Without all these people, Trevallog won't be able to survive until today.
5. I'm grateful because I think I've found my blog's purpose, which is to help people travel independently in Southeast Asia and beyond. I wish my articles will help readers to feel empowered to travel on their own, in a foreign country.
What's next?
Moving forward, I'm planning to write more articles to help people travel independently in Southeast Asia as well as narrative stories.
My free trip planning will still continue because I still can handle it at the moment. Feel free to ask me any questions regarding visiting Singapore or even any places I've written on this blog.
It has always been challenging for me to blog consistently while working full time, 6 days a week. But I'm not complaining, in fact, I'm grateful that I have a job. I will try my best to publish at least 1 article a week.
If you're a new reader who stumbles upon my blog, welcome to my tiny home 🙂 If you've been reading my blog for quite some time, thank you so much for sticking around, I really appreciate it 🙂 If you have burning questions/ideas about travel or blogging, let me know! If you don't have any questions and just want to hi, please do!