Harper Malioboro Yogyakarta by ASTON is a 4-star hotel located at Jalan Mangkubumi, Yogyakarta. As the name suggests, it's part of Aston Group which manages over 50 properties in Indonesia.
Despite bearing "Malioboro" in its name, Harper Malioboro is not located at Malioboro. Instead, it is about 600m away from Jalan Malioboro.
We stayed here for 1 night during our trip to Yogyakarta. We booked our room here and paid about IDR 700k for a night stay at Superior Room with breakfast for two.
We chose this hotel because it's near Tugu, and reviews are mostly good. Does it live up to our expectation? Here's my honest review.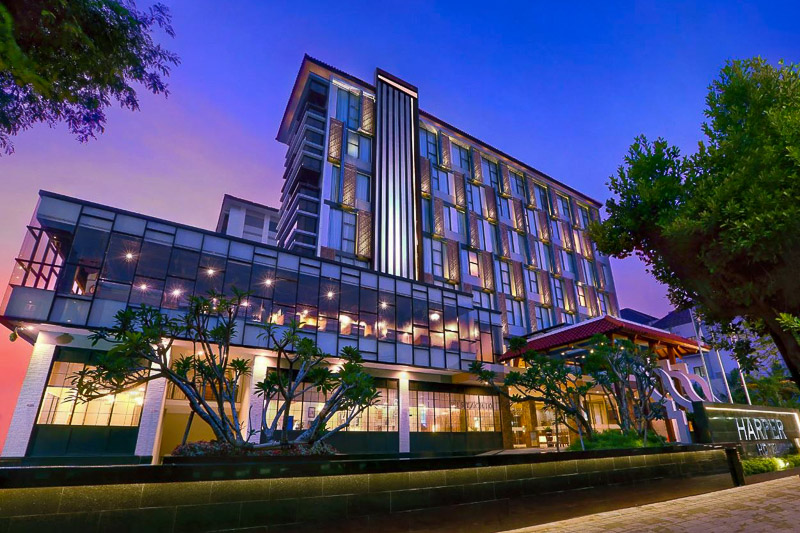 Location
Harper Malioboro Yogyakarta is located at Jalan P. Mangkubumi No.52, Gowongan, Kec. Jetis, Kota Yogyakarta, Daerah Istimewa Yogyakarta 55232, Indonesia. (Location on Google Map)
When planning for our Yogyakarta trip, we wanted to stay near Tugu because we had planned to take the airport train from YIA airport to city, so we wanted to simply walk from train station to our hotel.
Well, the good news is, Harper Malioboro is only 220m (3-min walk) from Tugu. BUT, the bad news is: Tugu Monument is not the same as Tugu Train Station!! Harper is near Tugu Monument, not Tugu Station! What a rookie mistake we made!!
Harper Malioboro is about 750m on foot from Tugu Train Station, or 2.2km by car. Sure you can walk, but I'd recommend taking a taxi instead.
Check-in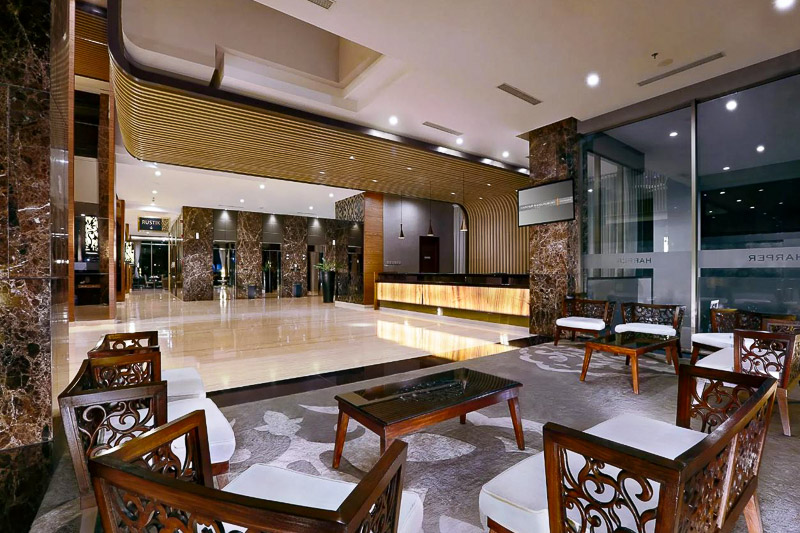 Check-in was swift. There was no queue, so we didn't have to wait. During the check-in, we weren't asked to pay deposit or to authorize our card to be charged with refundable deposit.
We were told that we can finish up the snacks in the room (yay to free minibar!). We were also told that they don't provide bottled water in the room, instead they provide a jug which we can use to refill with drinking water from the dispenser located along the corridor.
There were orange juice and coffee at the lobby, which guests can help themselves to.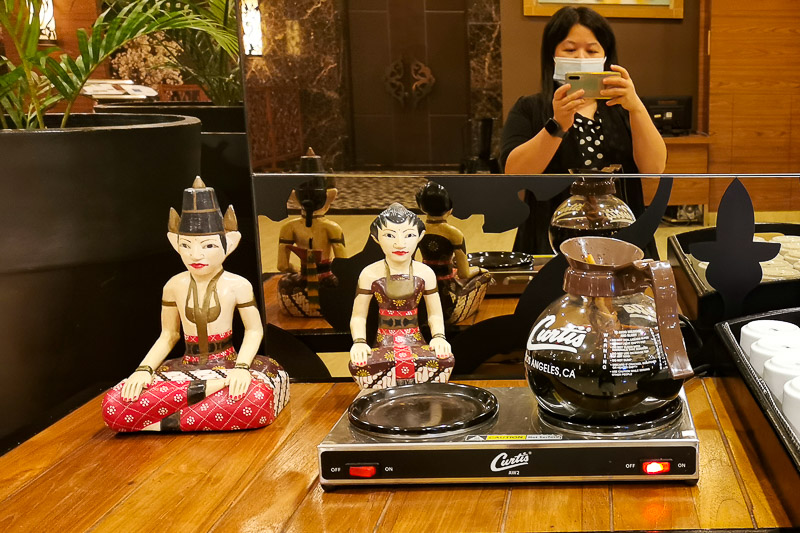 Superior Twin Room
We booked a Superior Double or Twin Room but we got assigned with Twin Room.
The room felt cramped with very little walking space, but it was still manageable between the two of us. The bed took most of the space in the room, which we didn't mind at all.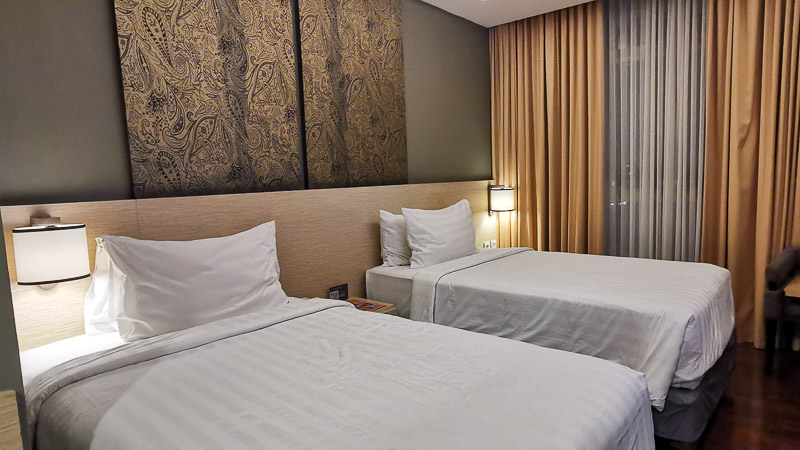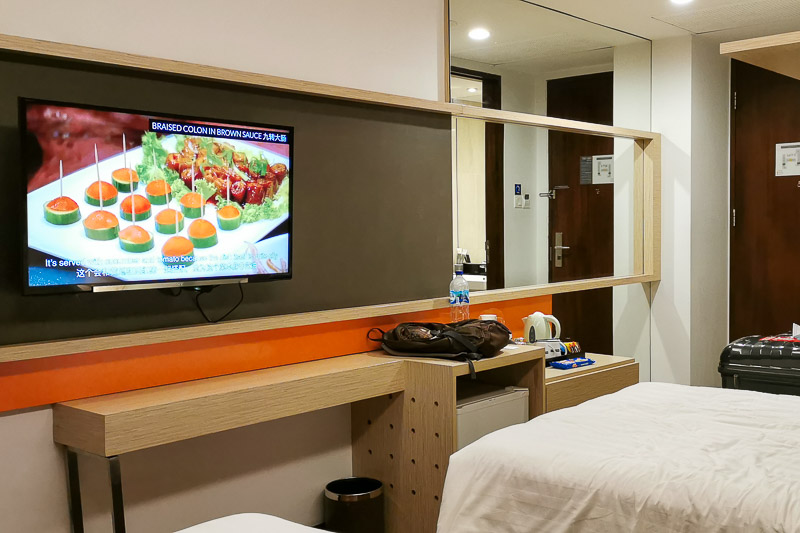 There is a small armchair with a tiny coffee table, which I guess is meant for people to do work? I'm not sure.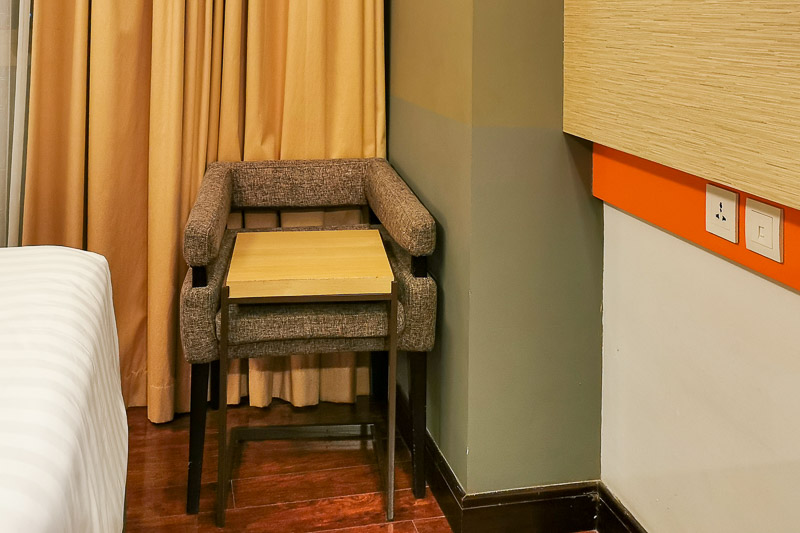 In terms of power outlets, there are 4 power outlets in the room:
One universal power outlet right below the TV, next to the mini table.
One power outlet by the bed, next to window.
One useless power outlet by the bed, next to toilet. Useless because there's no way you can use it unless you shift the bed.
One power outlet at the minibar, next to kettle.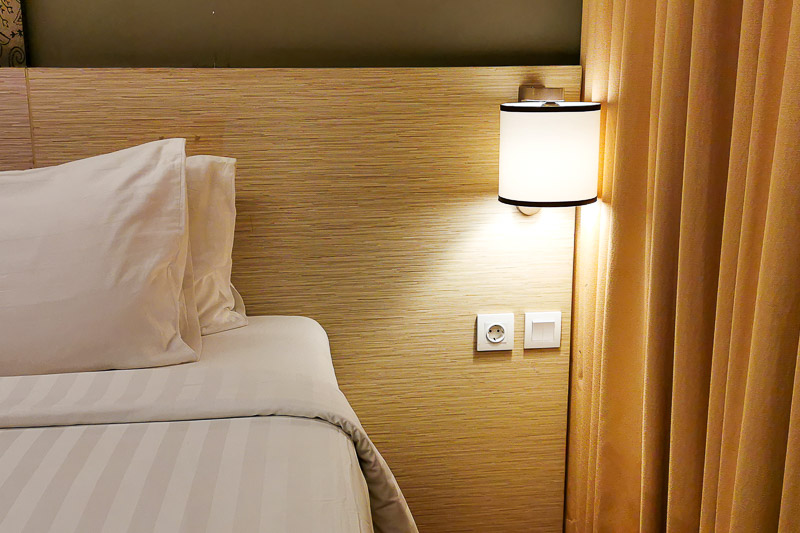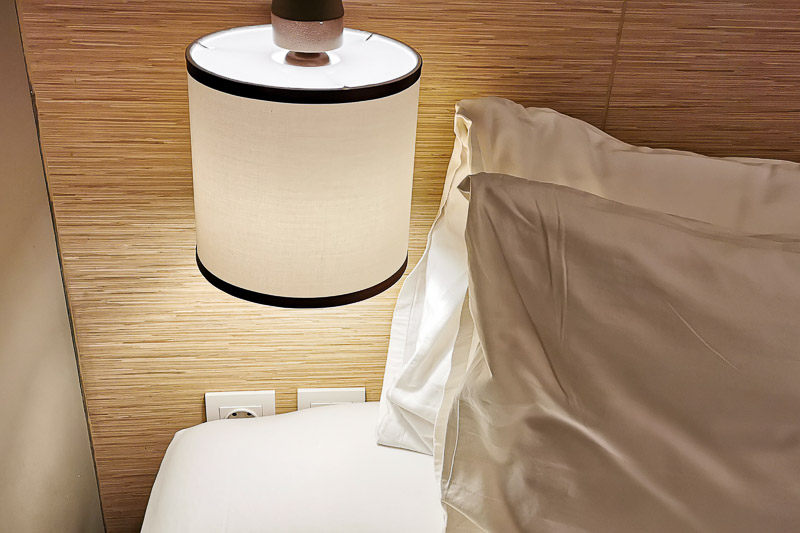 I always love free minibar, especially when there are potato chips and Teh Botol involved! On the minibar counter, we found potato chip, Oreo, wafer, as well as instant coffee and tea.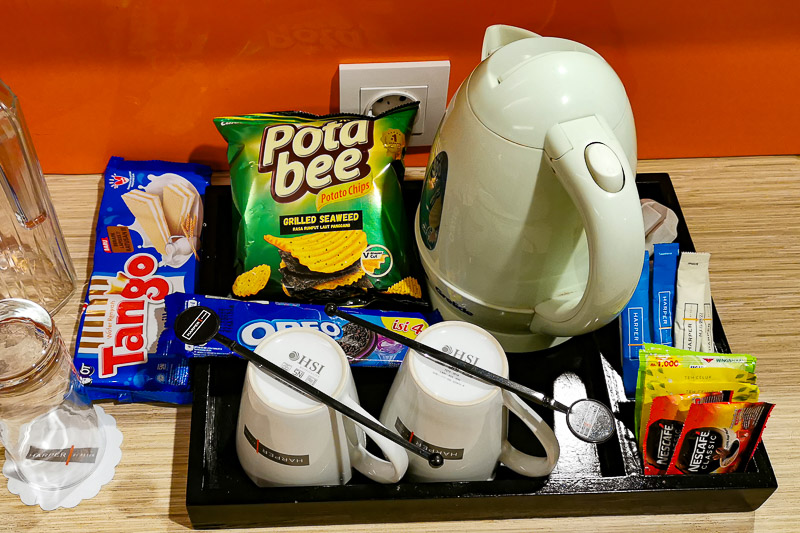 Meanwhile, inside the fridge, we found 2 packs of Teh Botol (my kind of heaven!) and 2 packs of guava juice.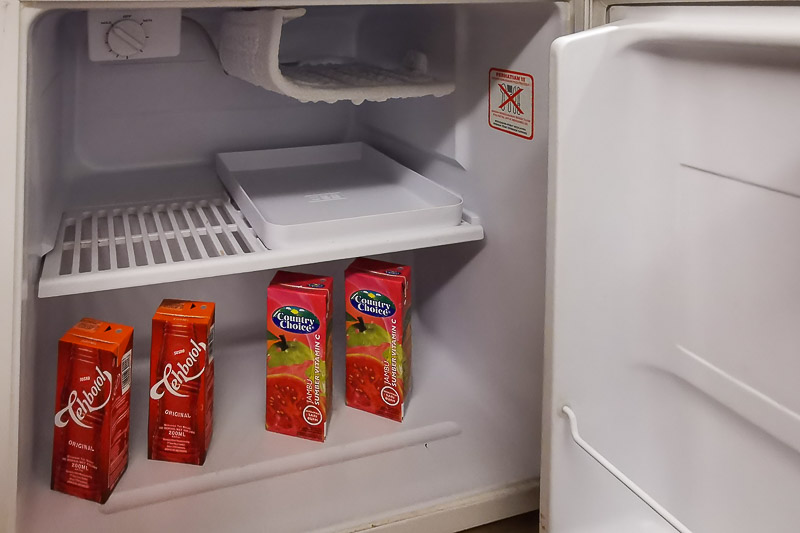 The luggage storage and open-wardrobe area is compact yet functional. At the bottom rack is where the safe deposit box and slippers are located at.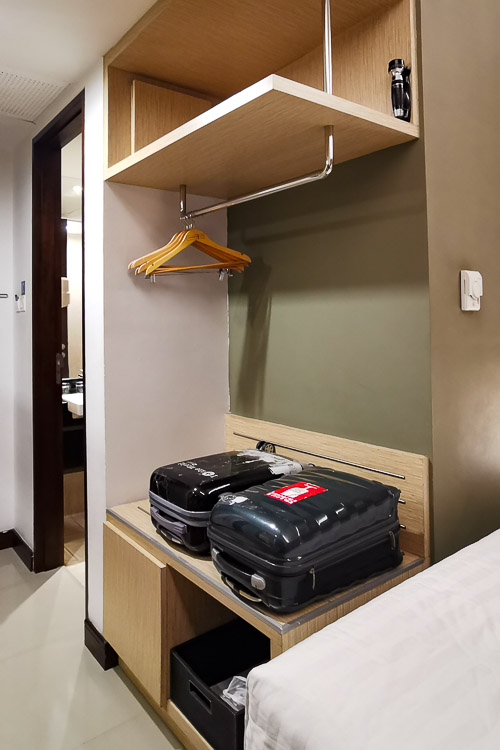 The slippers have certain unpleasant plastic smell that we can't bear with. We decided to throw it in the bin outside. When we stayed in other Aston hotel in Jakarta, they have similar slipper with similar unpleasant smell, ugh! Aston, if you read this, please please change your slippers.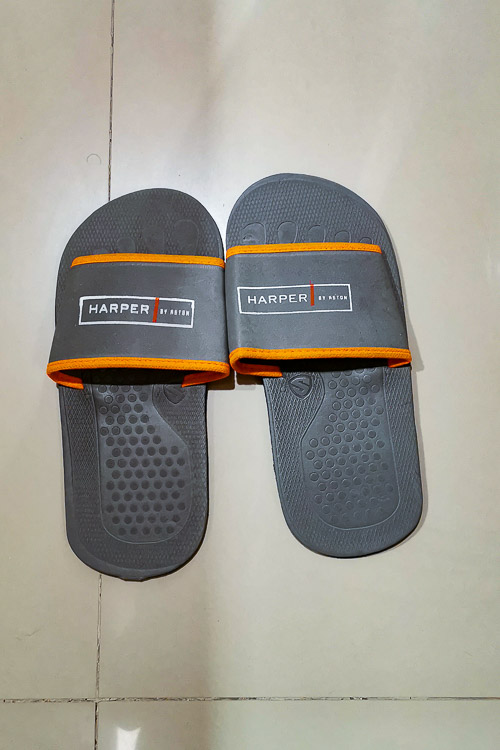 The safe deposit box is quite a challenge for us. We couldn't figure out how it works, we spent probably 30 mins tinkering with it and got our stuffs locked inside the box.
We then called for help and the receptionist came to our rescue. Apparently, there were instruction sheet but it was covered under the carpet inside the safety box! Who keeps instruction sheet hidden like that? Anyway, after reading the instruction sheet, we figured it out and were able to use the deposit box.
The toilet is also a compact one. It was not dirty but it wasn't shiny either. However, the towels looked old, so we didn't dare to use.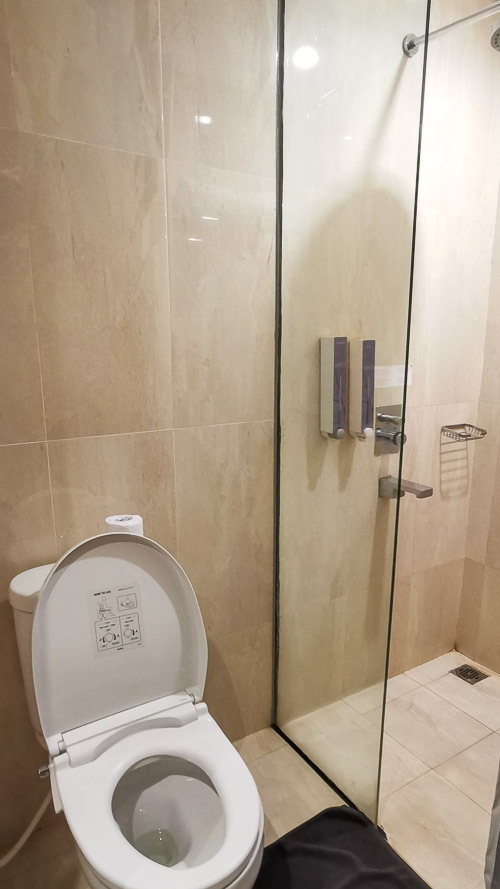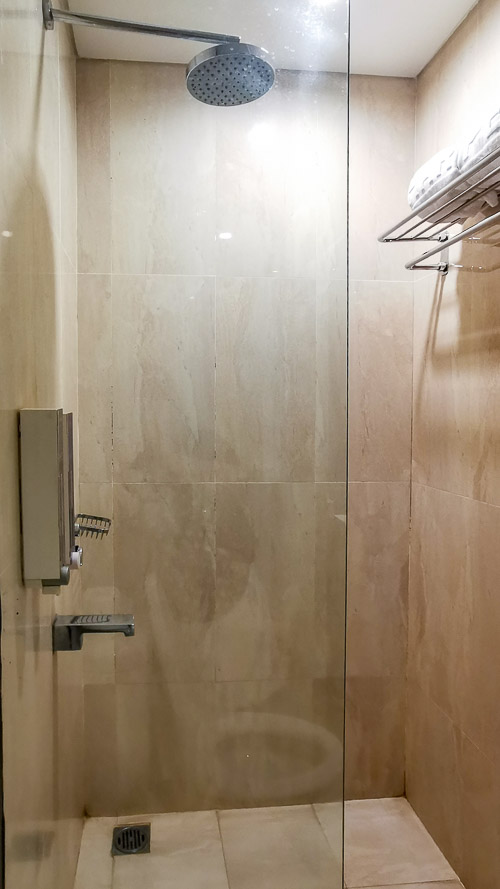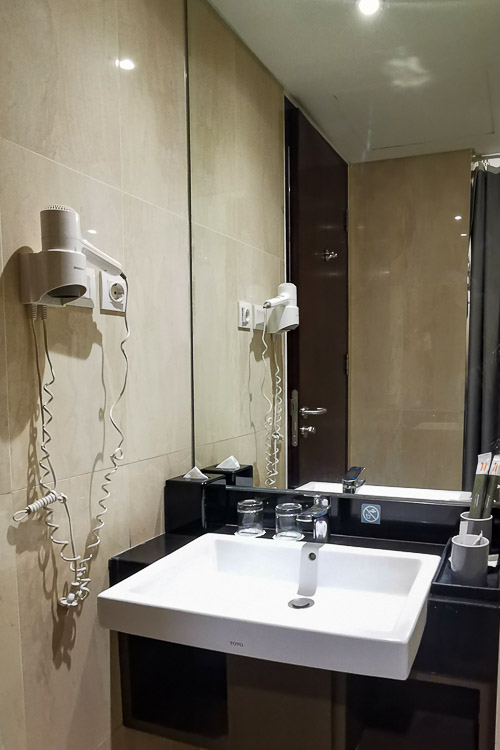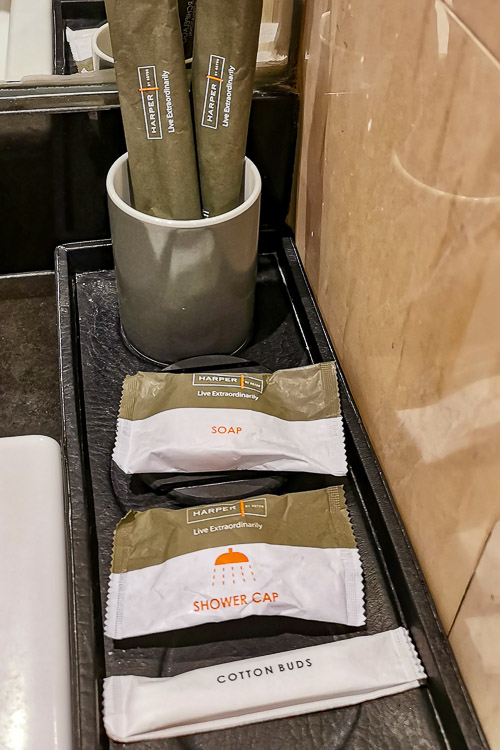 The water dispenser is located along the corridor outside the rooms. Here's how it looks like.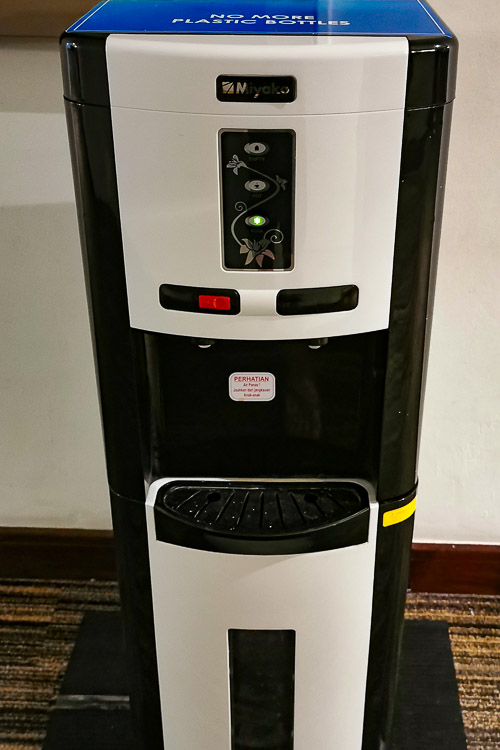 Swimming Pool
The swimming pools are definitely something you can skip at Harper Malioboro.
There's a square kid's pool (50cm depth) and a rectangle adult pool (120cm depth). Both are really small. You can probably swim one lap in the adult pool in 5 seconds!
The pool deck is quite small with only a handful of sun loungers and chairs.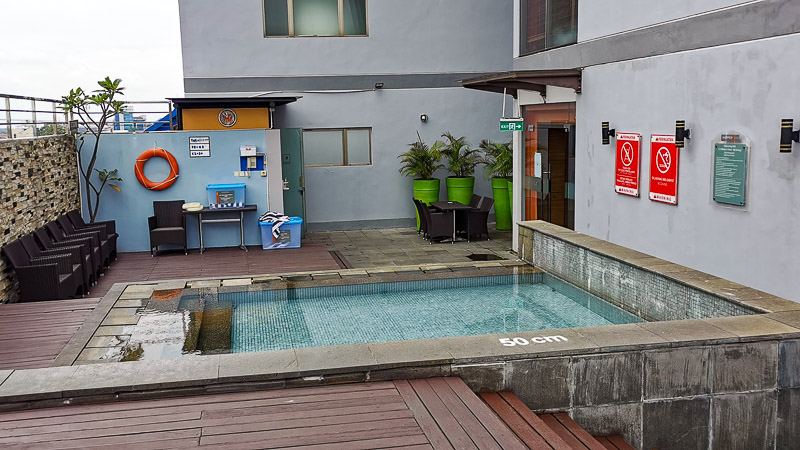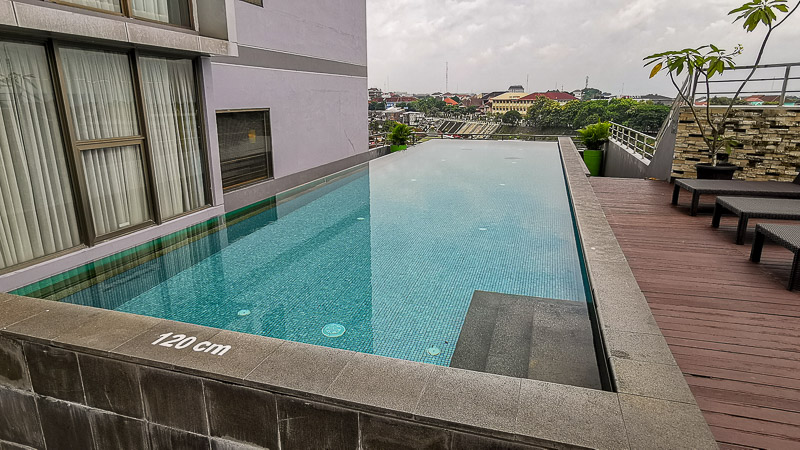 Breakfast at Rustik
Breakfast at Rustik Bistro & Bar starts from 6am until 10am.
To be honest, I didn't have a high expectation of the breakfast, But I was pleasantly surprised!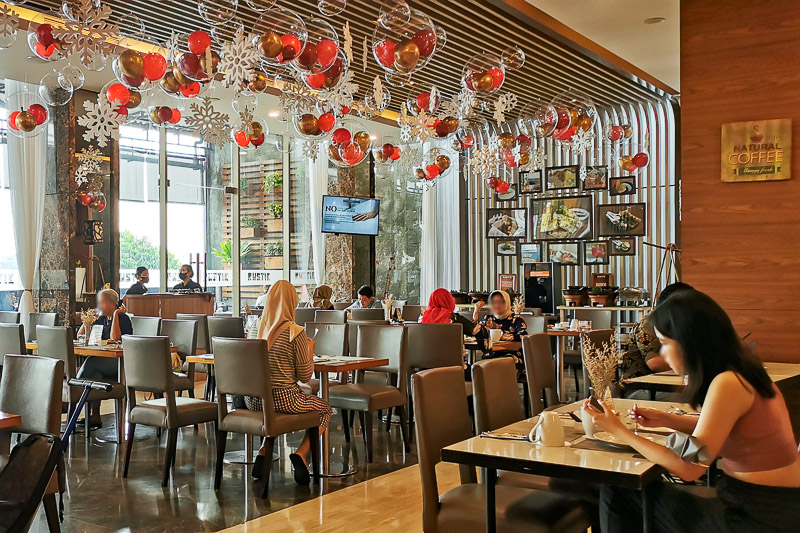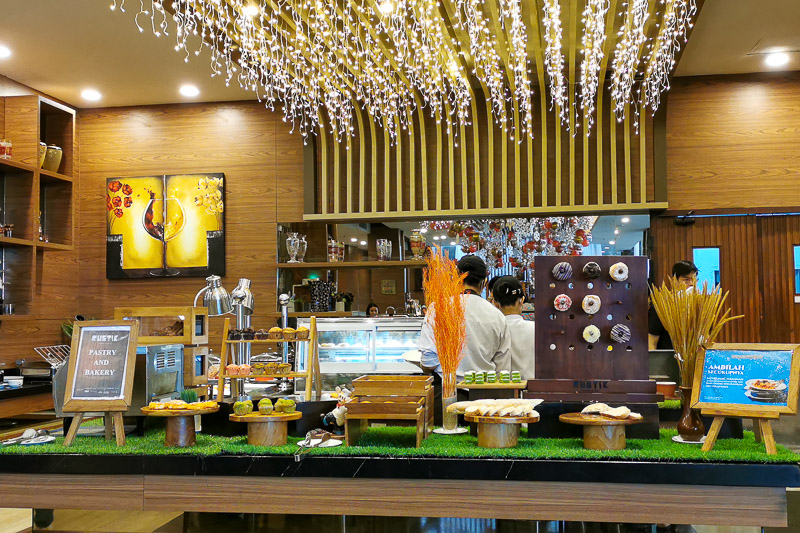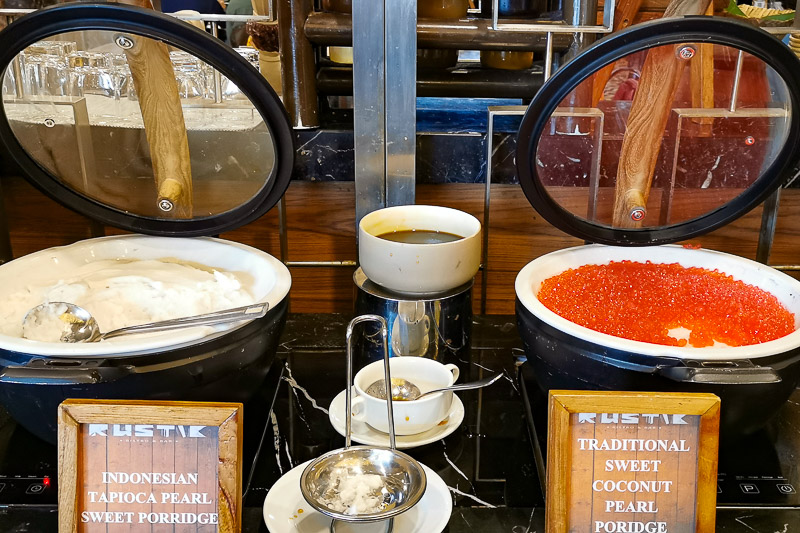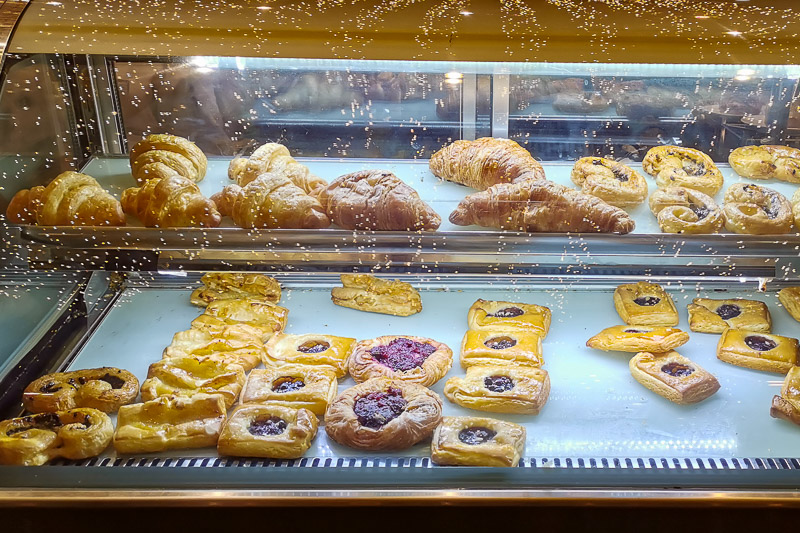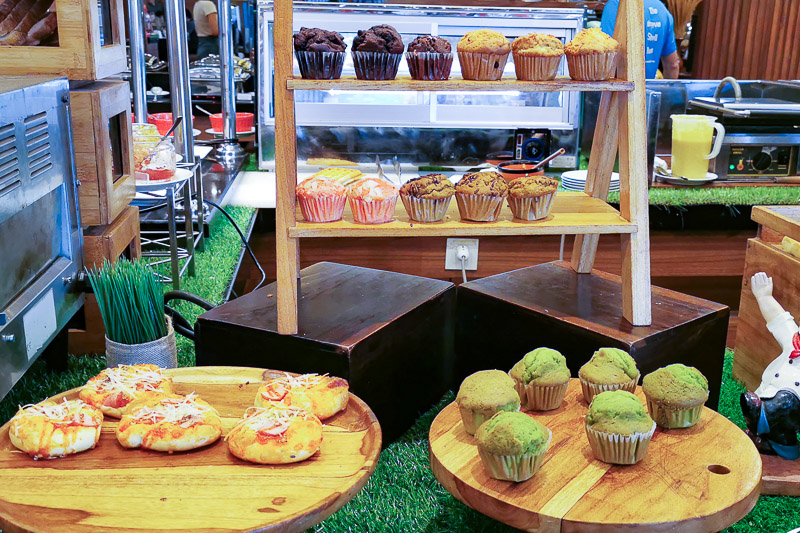 My favorite corner has to be the cracker corner. There were so many kinds of crackers (10 to be exact) and I was so happy like a child. Next to the crackers were at least 5 kinds of different chili sauce. I felt so spoilt.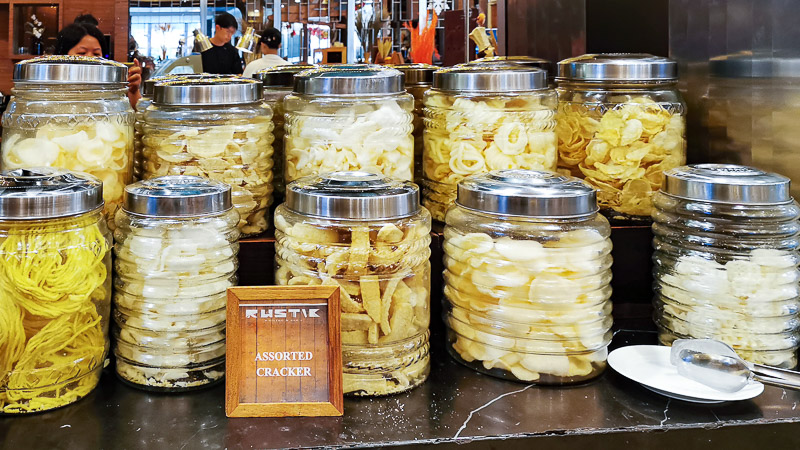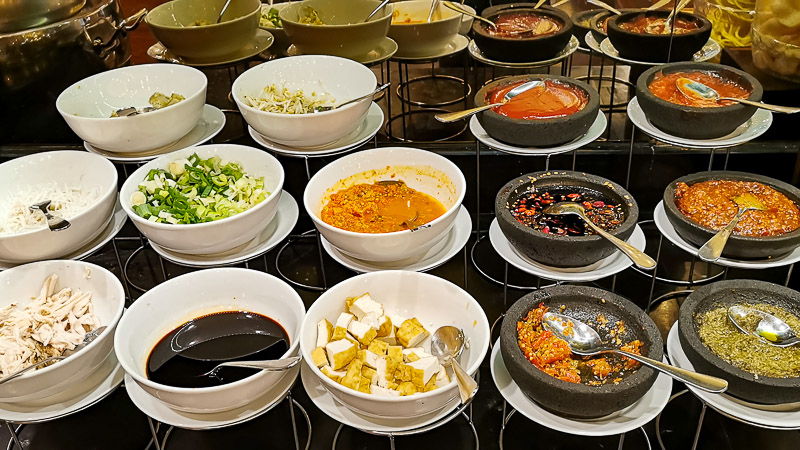 In the soup section, there is also a chicken clear stock (I guess it is a kind of soto?)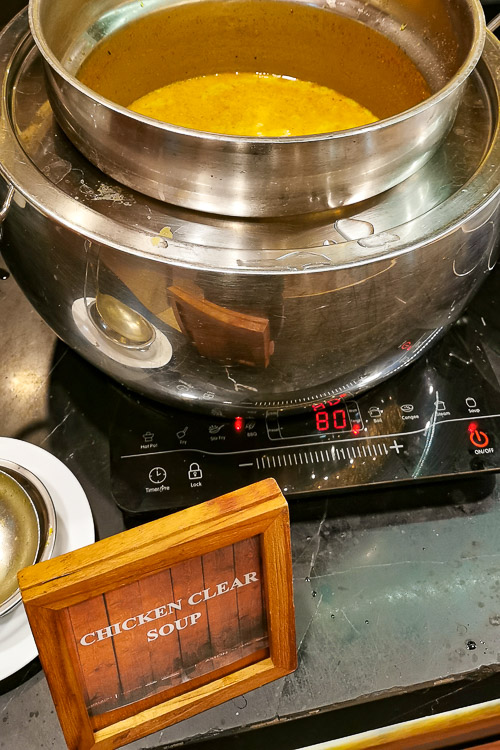 Then, there's a porridge section with a chicken stock and 20 kinds of condiments! TWENTY! I was blown away! Also, I learned that people here eat porridge by pouring chicken stock on it, that's interesting.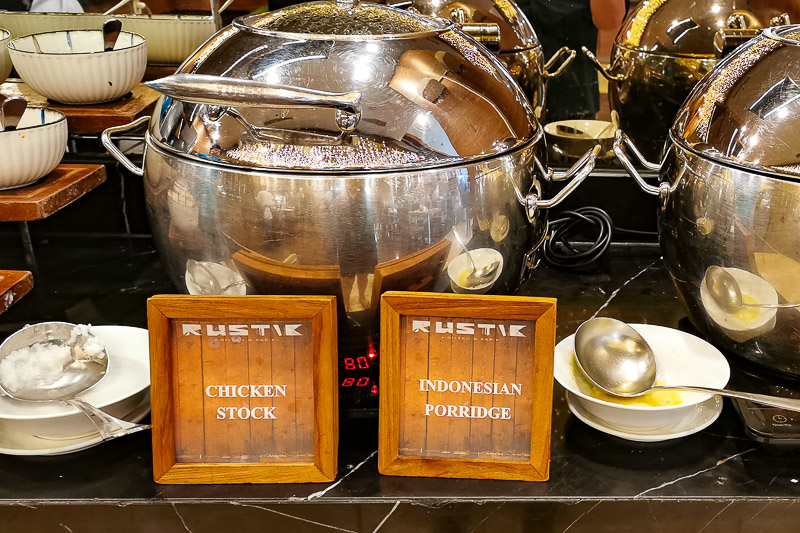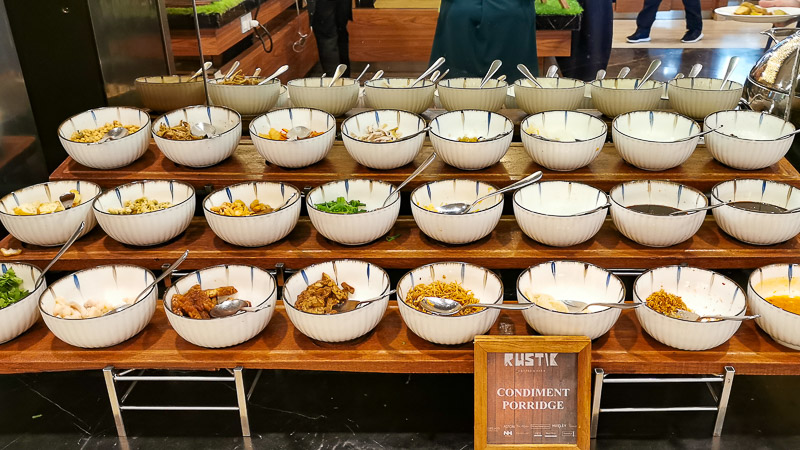 If you love pecel and gudeg, you'll be glad to know that you can get your fix here.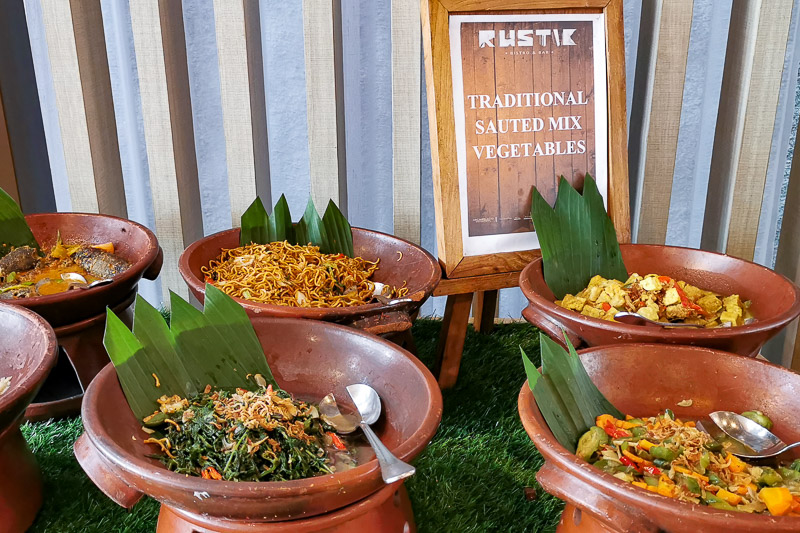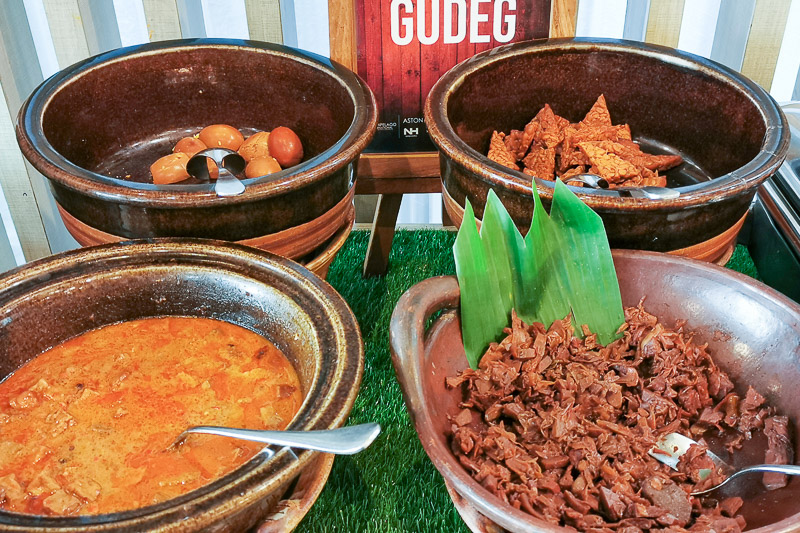 If you love jamu, Indonesian traditional herbal drinks, there are 6 different jamus that'll help improve your health, namely Temulawak, Kunyit Asam, Sirih, Brotowali, Beras Kencur and Gula Asem.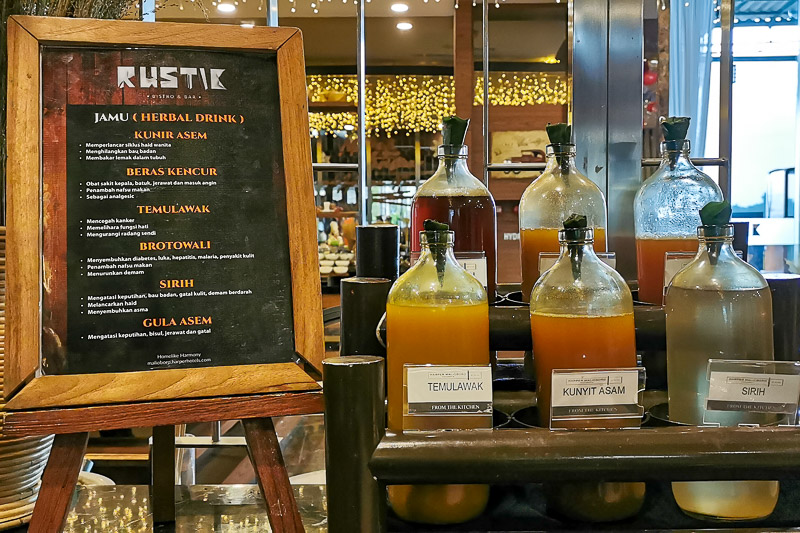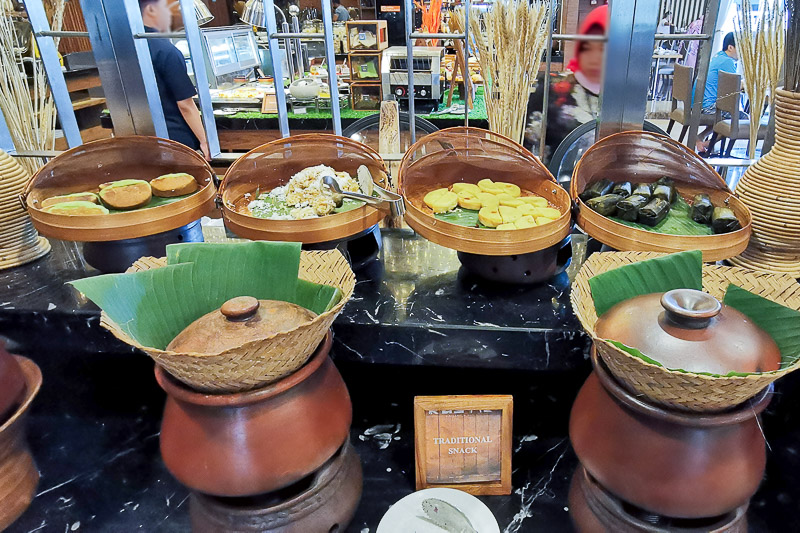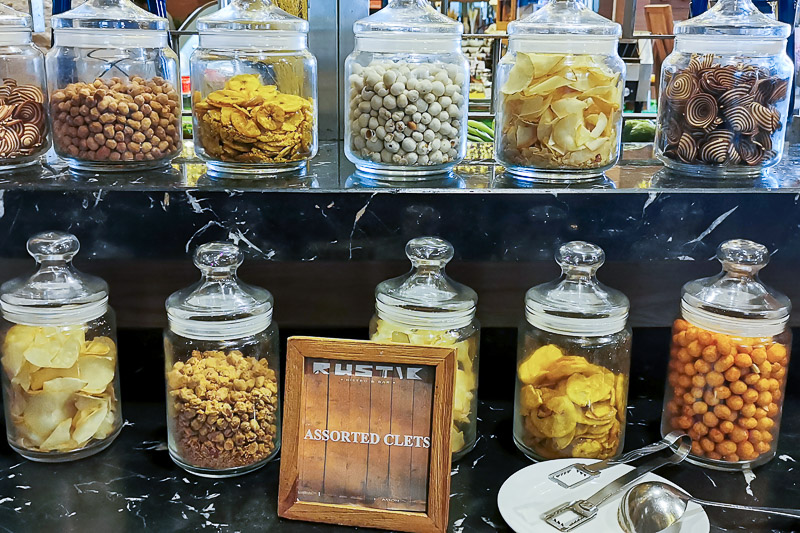 One thing that you should not miss, that's not on the display, is their milkshake! From time to time, they make milkshakes and offer them directly to the customers at their tables. We liked the milkshake and even requested for extras.
At the outdoor area, you can find egg corner and Mongolia BBQ corner. This outdoor area also doubles up as smoking area.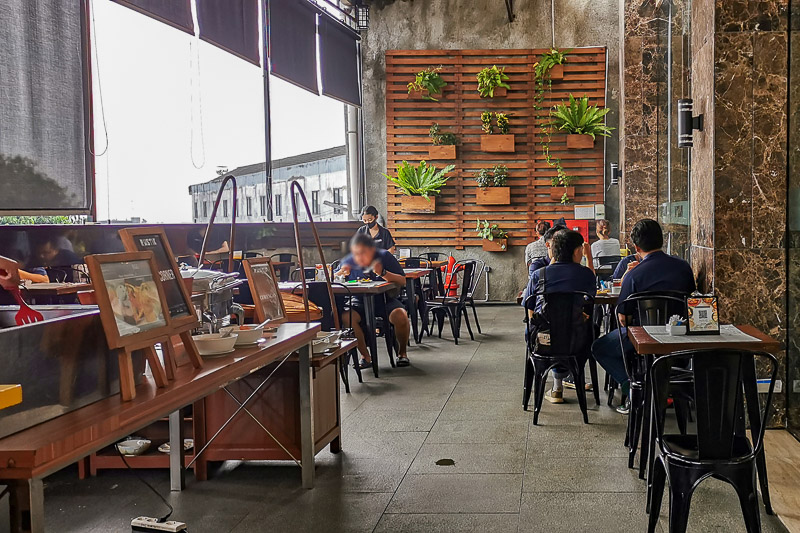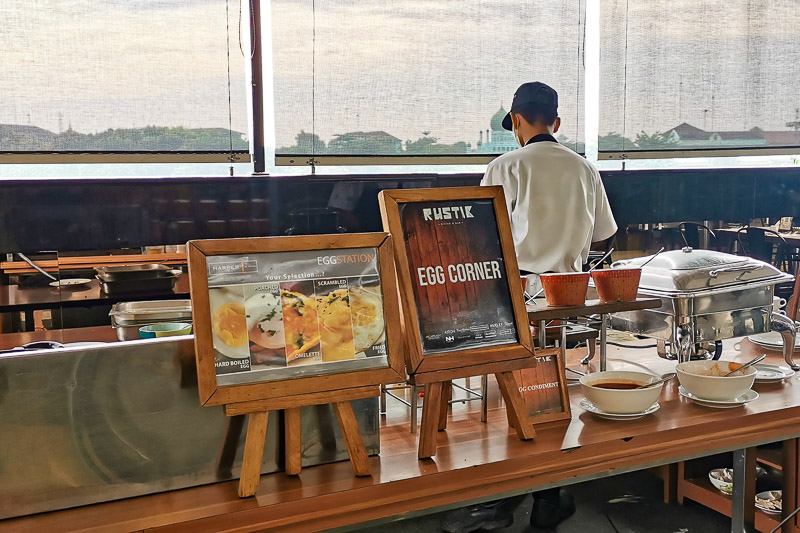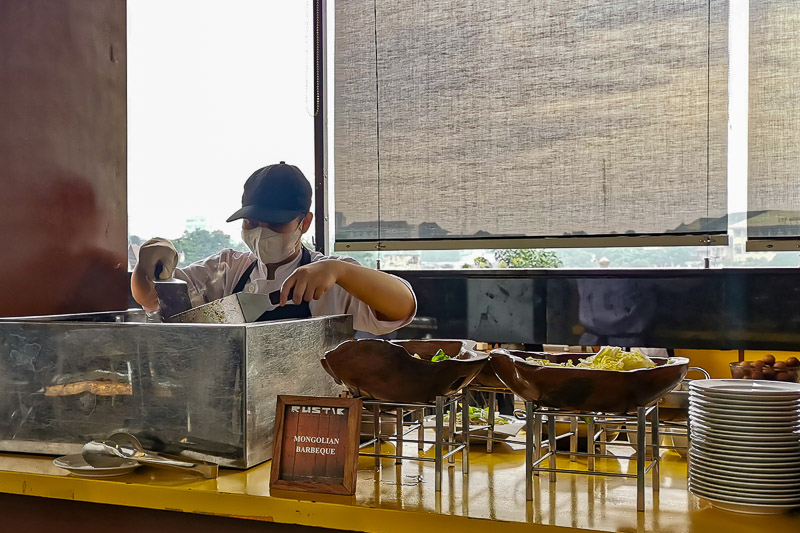 Conclusion
All in all, I think Harper Malioboro is a decent hotel in Yogyakarta. It may not have the best location (not near train station and not exactly in Malioboro), but its location is good enough. There are plenty of cafes and street food near the hotel, you won't go hungry.
It may not have a very spacious and shiny room but it's good enough for a night stay. Just make sure you don't have really high expectation.
Its breakfast is surprisingly nice. Highly recommend that you book the package that comes with free breakfast, it's worth it.
Will I come back? Only if the good hotels are all sold out. If I'm going back to Yogyakarta, I'll definitely want to try other better hotels, like Phoenix Hotel or Royal Ambarrukmo.
If you like my work, you can buy me a coffee! Your support will help me to keep going!