Yogyakarta International Airport (YIA) is the new airport at Yogyakarta. It is located at Kulon Progo Regency, which is about 45km from Yogyakarta city.
YIA commenced operation in 2019, and completely replaced the old airport (Adisutjipto Airport) in 2020. YIA serves domestic as well as international flights.
If you're flying to or from Yogyakarta International Airport, here's my guide to help you plan your trip.
Overview of Yogyakarta International Airport
Yogyakarta International Airport has 3 levels: Level 1 (Arrival), Mezzanine (Airport Train Station) and Level 2 (Departure).
The Arrival, Mezzanine and Departure are not connected from the inside of the building. Instead, they're connected by external escalators & lifts.
That means, if you're at Arrival Hall, you need to come out of the building, and take the external escalators/lifts to get to Mezzanine or Departure.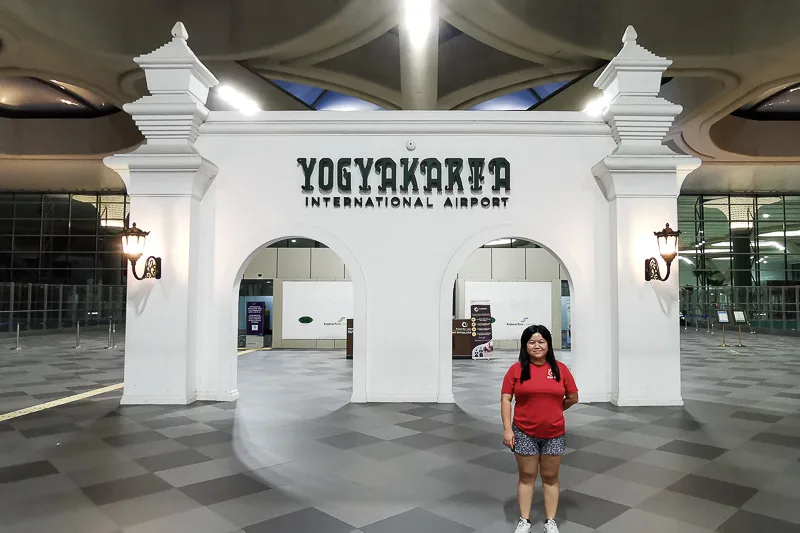 ---
Arriving at Yogyakarta International Airport
After you have collected your baggage and exited the arrival gate, you will find yourself at the Arrival Hall.
The Arrival Hall at Yogyakarta International Airport is not that big. There are several food options, plenty of service counters, a tourist information, a convenient store and ATM corner.
YIA Arrival Hall: Service Counters
There are plenty of counters offering services, such as taxi services (Blue Bird, Grab, Gojek, Jas Taxi, Rajawali Taxi), hotel reservation and bus services (DAMRI). They don't print out their prices, so you'll have to approach them to ask for prices.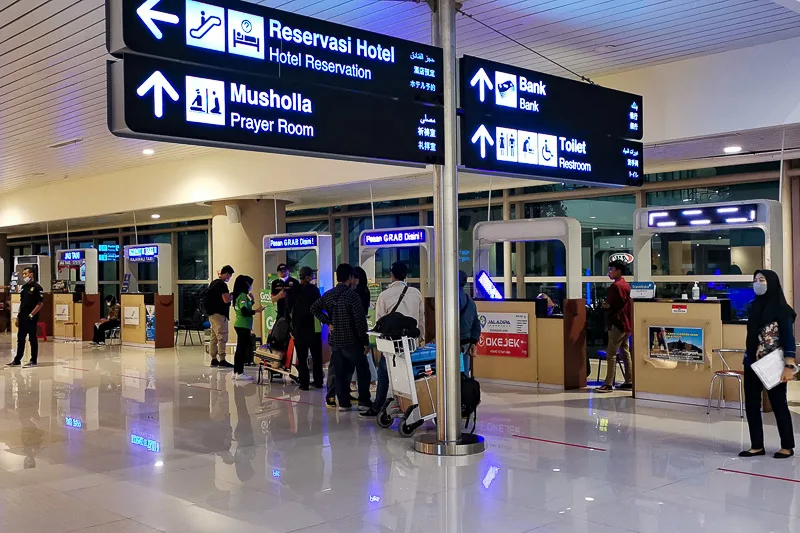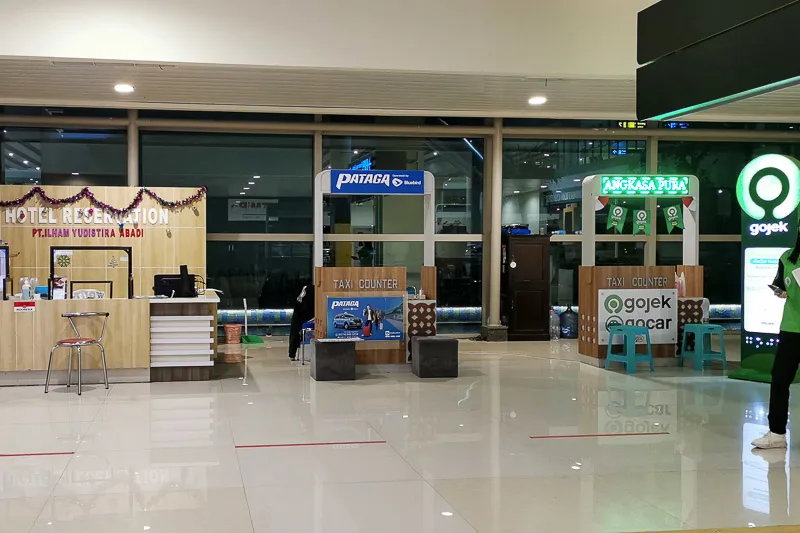 YIA Arrival Hall: Convenient Store
There is a convenient store called ToMiRa but it isn't operating 24 hours.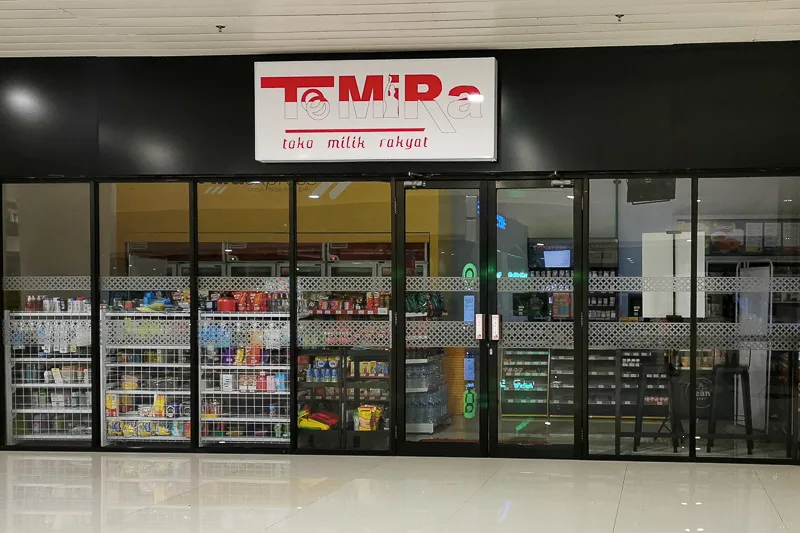 YIA Arrival Hall: Tourist Information Centre
There is a Tourist Information Centre but it was closed during both our arrival and our departure. I'm not sure what services they offer, and when they will operate.
YIA Arrival Hall: Food
For food, there were Roti O and A&W.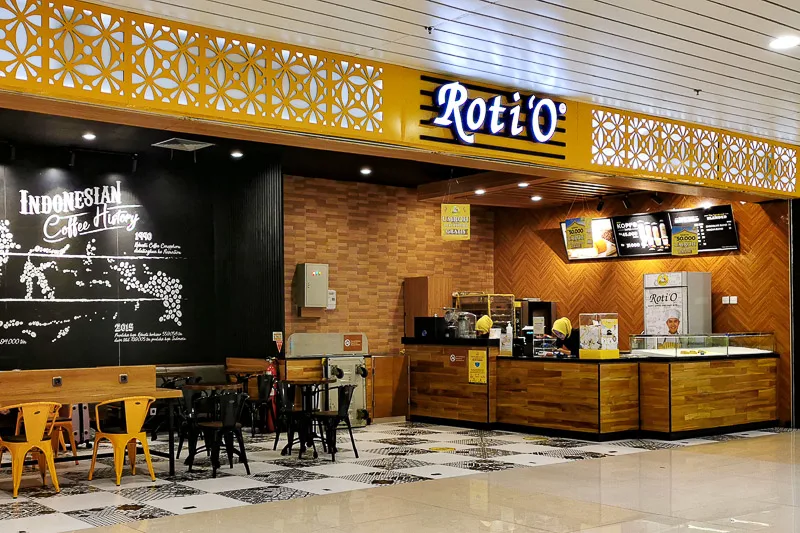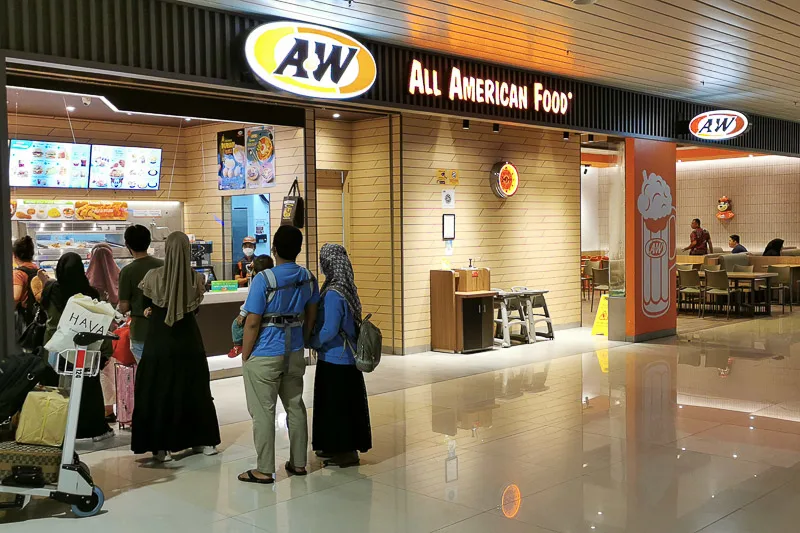 YIA Arrival Hall: ATM
For those who need to withdraw cash, there is an ATM corner which provides only 4 ATM machines at the time of our visit: Mandiri, CIMB, BRI and BNI.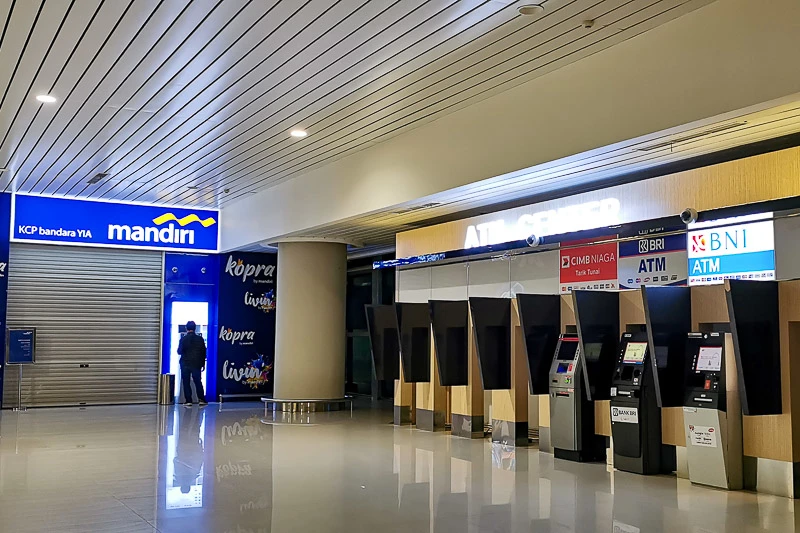 Outside YIA Arrival
When you exit the Arrival building, you will be greeted with a calm pond which is a replica of Taman Sari Water Castle, and several friendly people who are looking to sell their taxi services.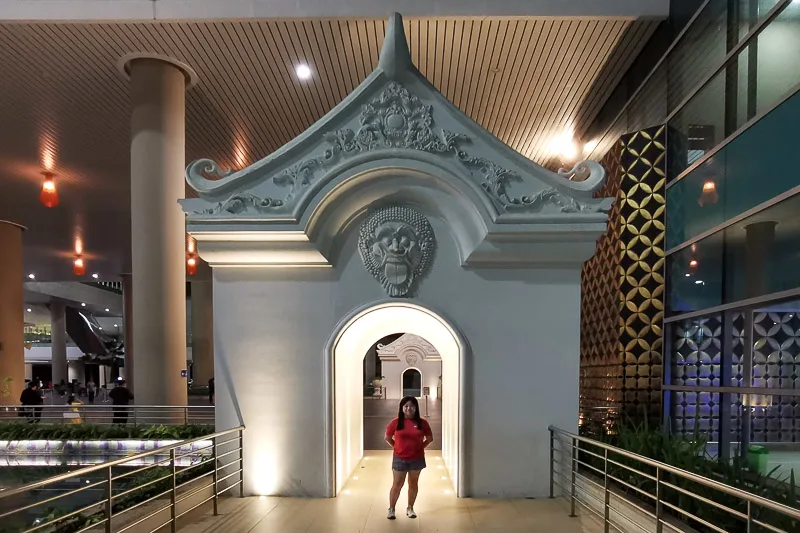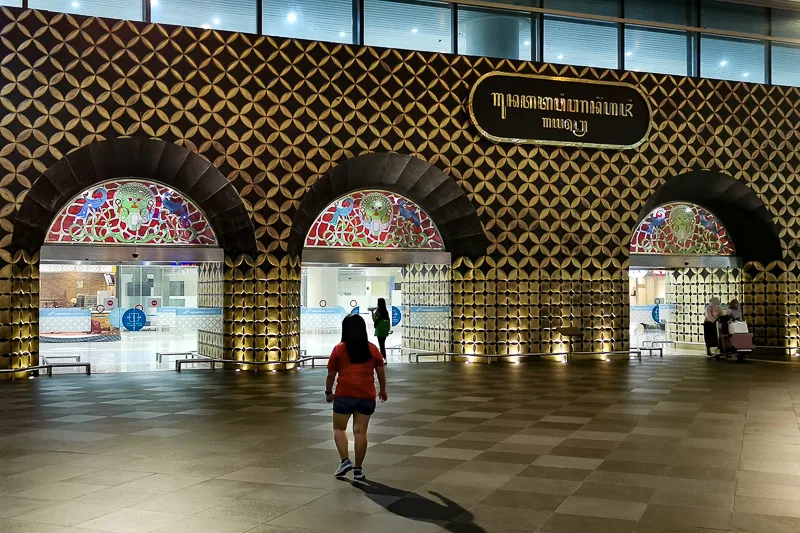 ---
Departing from Yogyakarta International Airport
Yogyakarta International Airport has a very lovely backdrop. There are mountains and greeneries surrounding the airport. If possible, I recommend that you take a morning or afternoon outbound flight, so that you will able to admire these stunning view from inside of the terminal.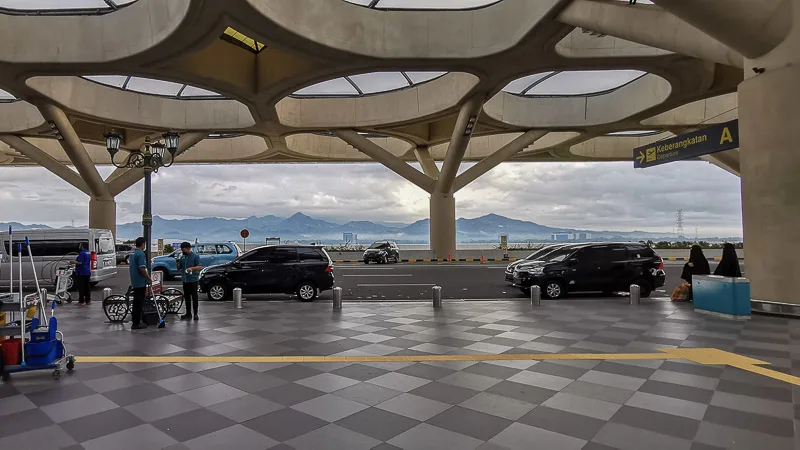 YIA Check-in Hall
The check-in hall consists of 3 check-in rows (A, B and C) as well as various self-check-in machines. It serves both domestic and international flights.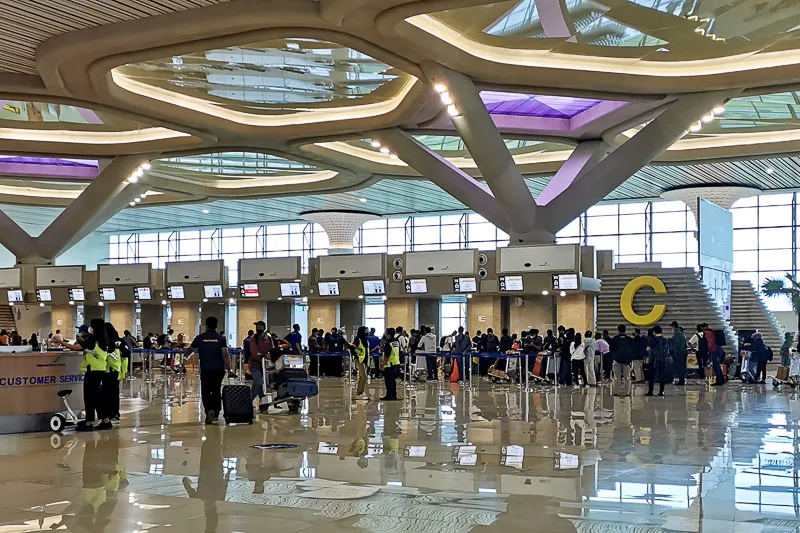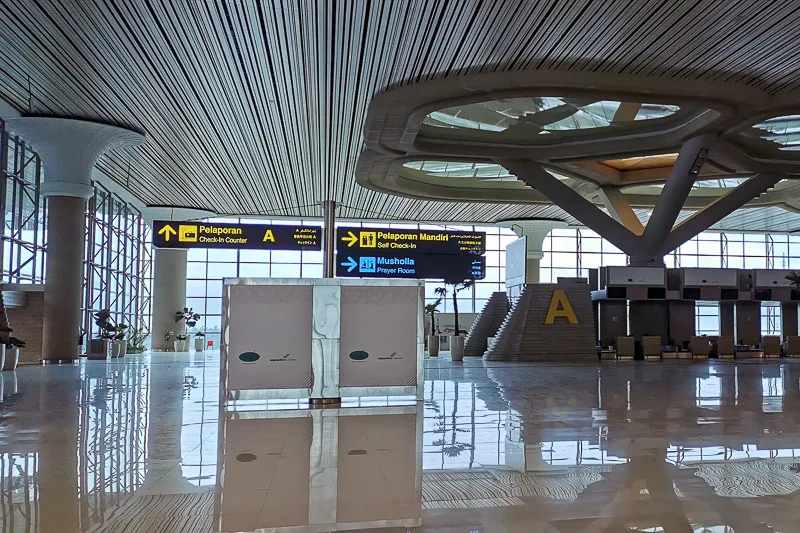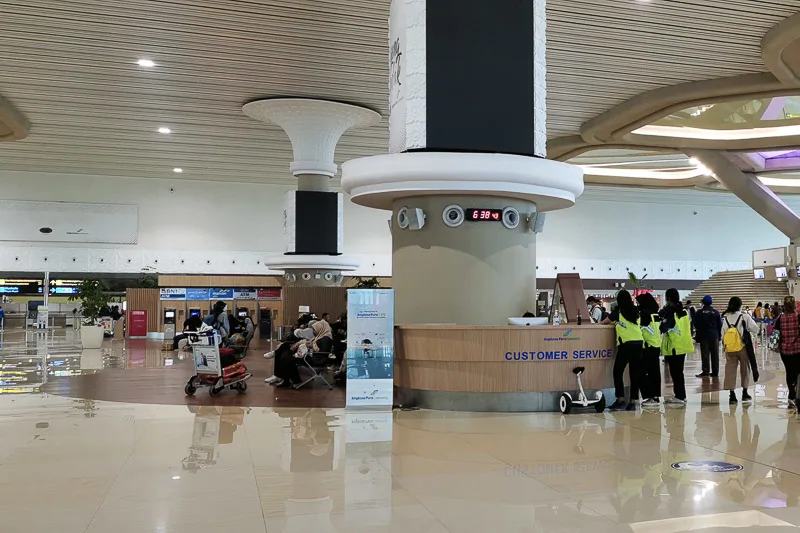 YIA Check-in Hall: Food and Shops
At the check-in hall, there are various restaurants (eg: KFC, Solaris, Roti O, etc), convenient store, baggage wrapping store, and souvenir shops for those who need to buy souvenirs last-minute.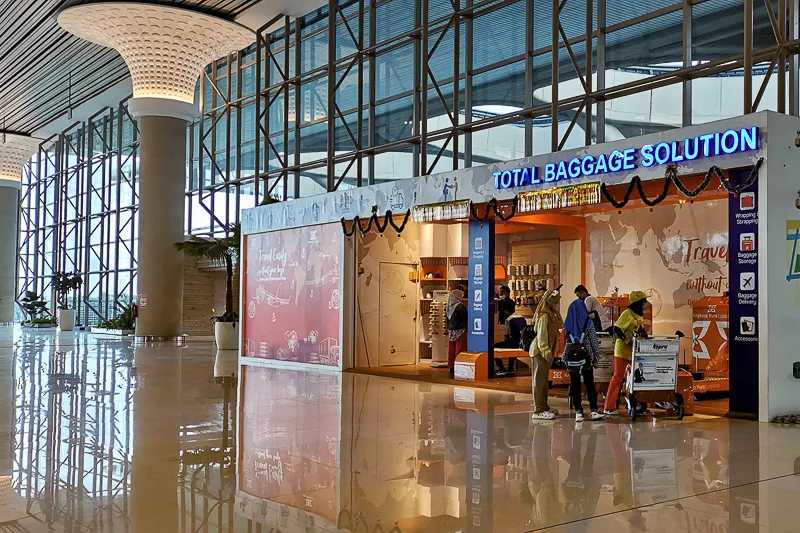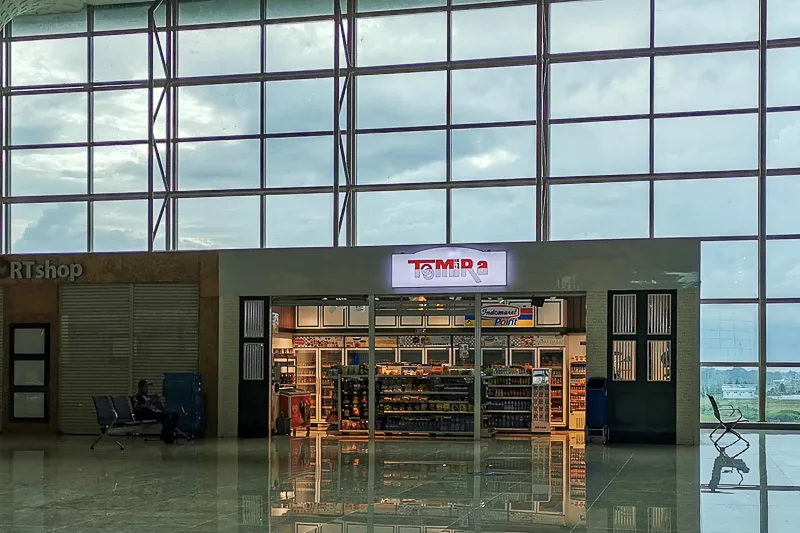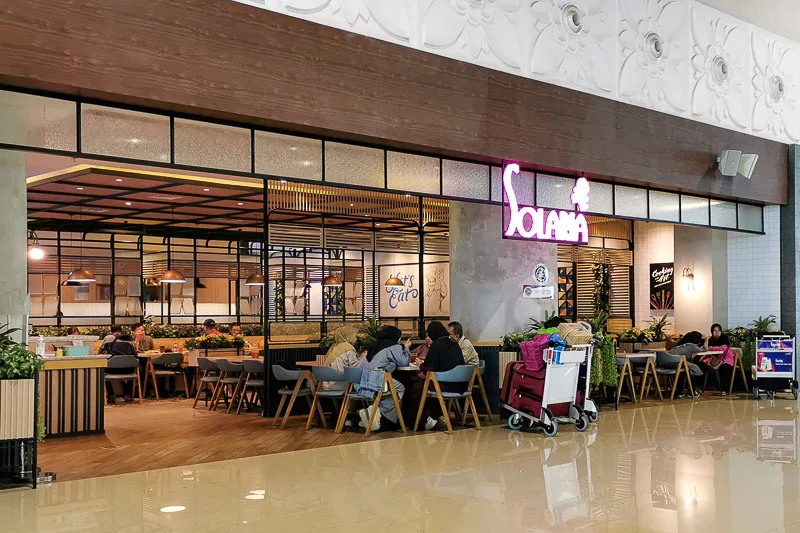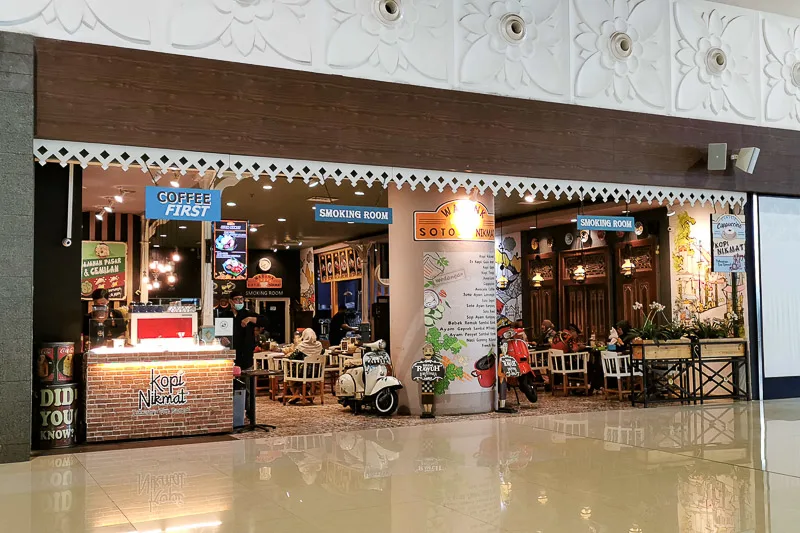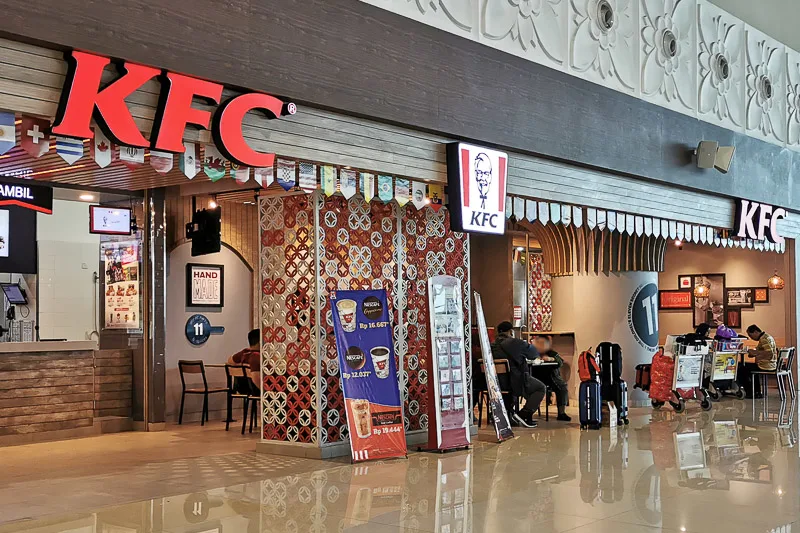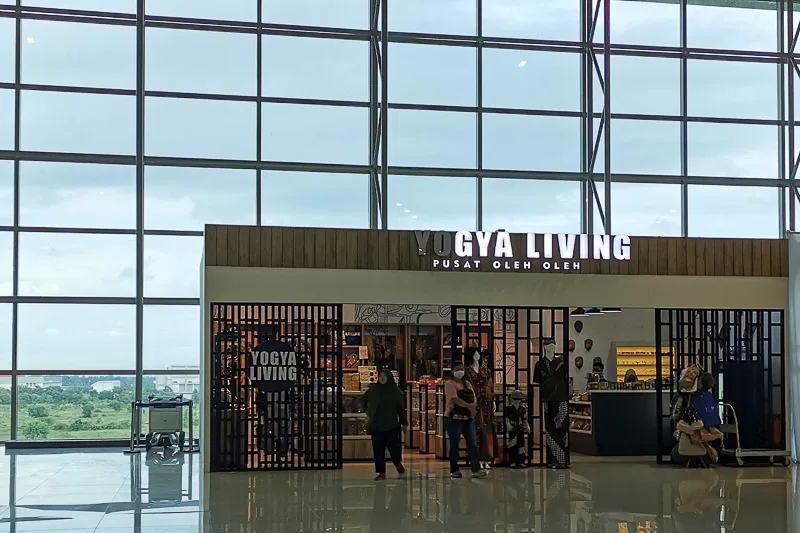 YIA Departure Gate: Overview
Now that you're ready to go to gate, head to Departure Gate (shown below).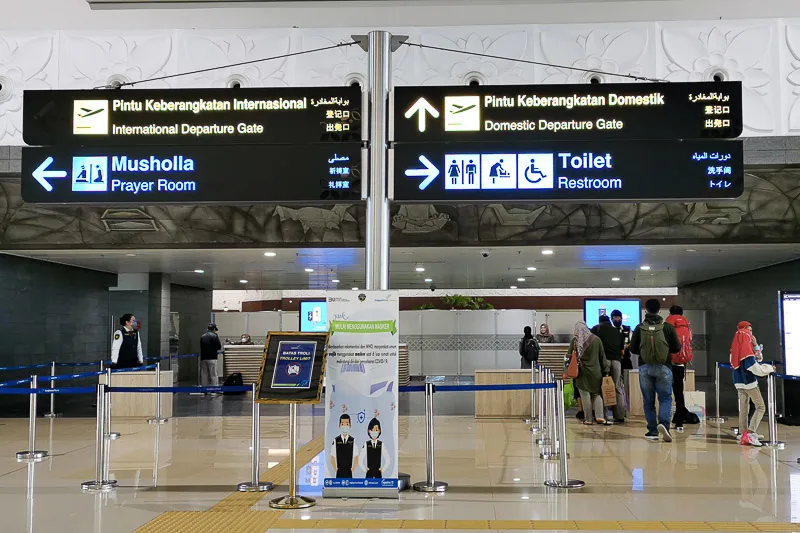 The Departure Gate is quite spacious. It has 5 domestic gates and 1 international gate. Each gate is further divided into sub-gates.
International flights depart only from Gate 1C and 1D, so the immigration is located right before Gate 1C & 1D. Inside international gate, there is no shop or lounge, only seats. So, there is no need to rush to Gate 1C & 1D, you can spend more time exploring the domestic gates if you are early.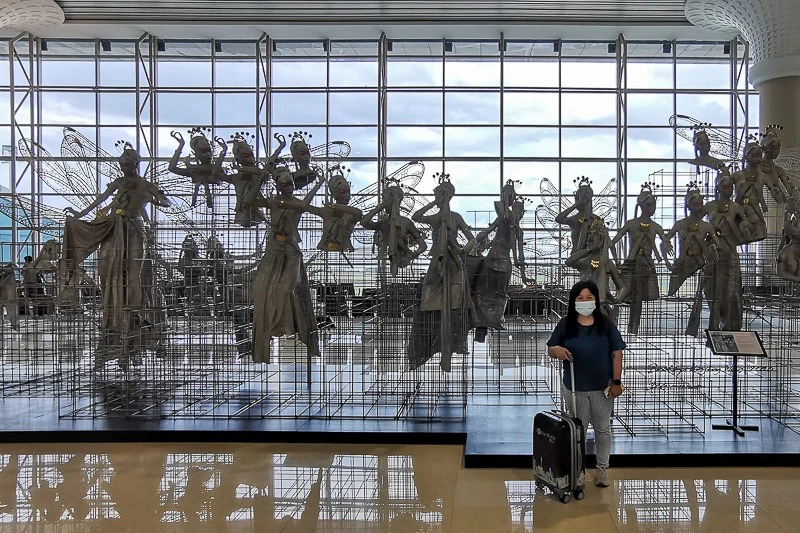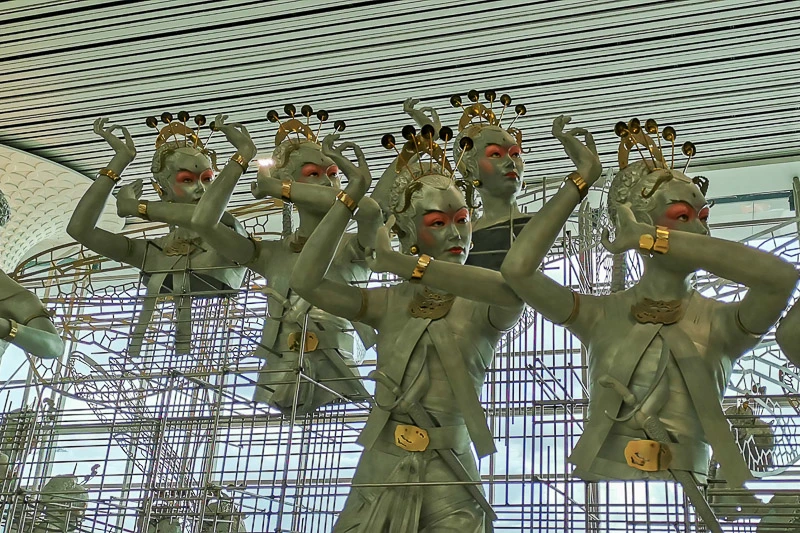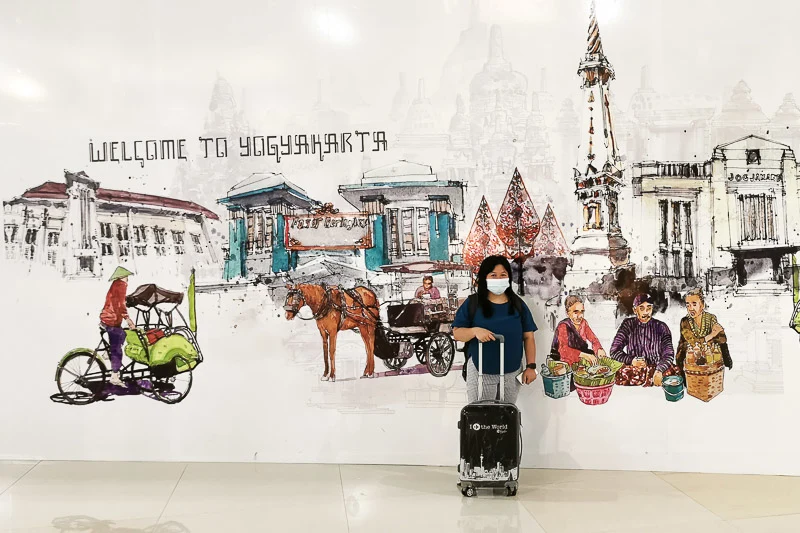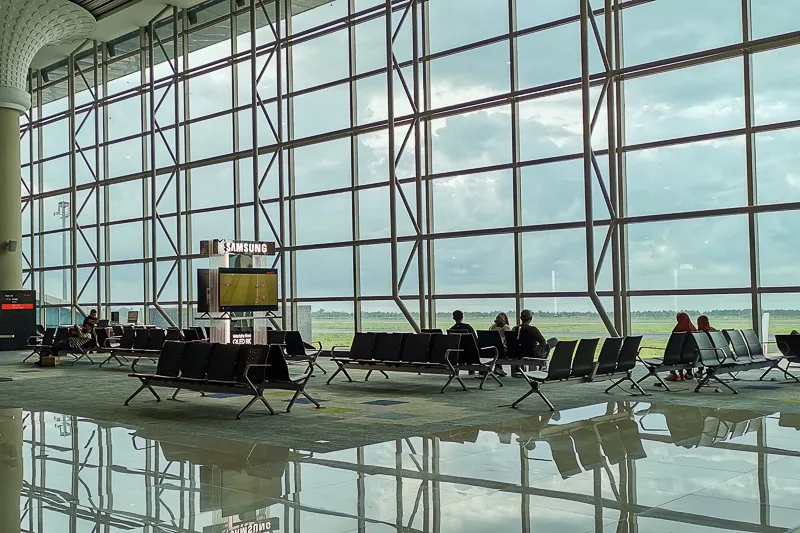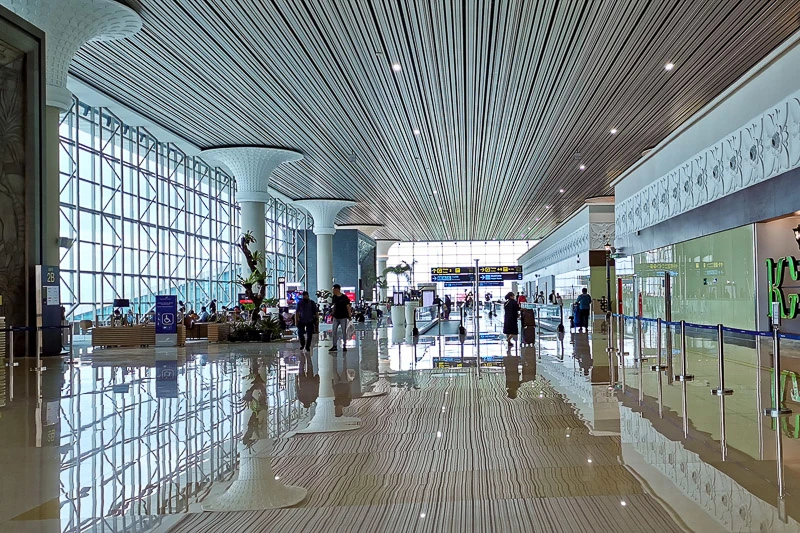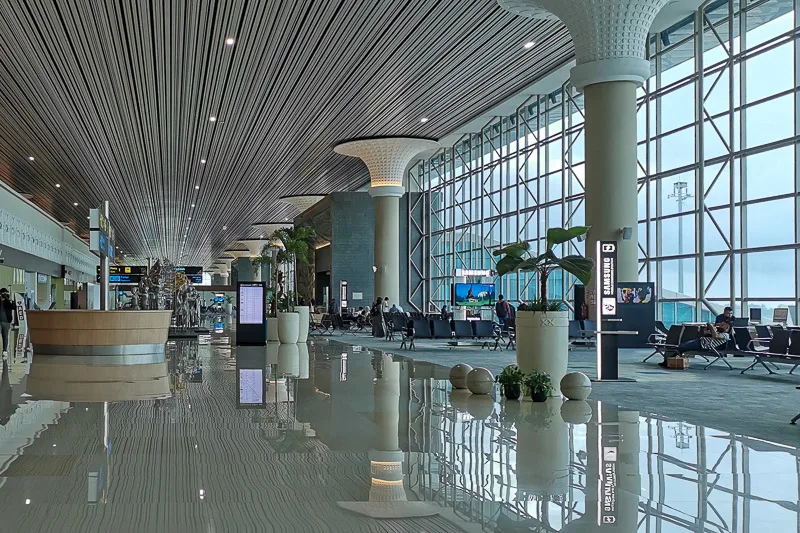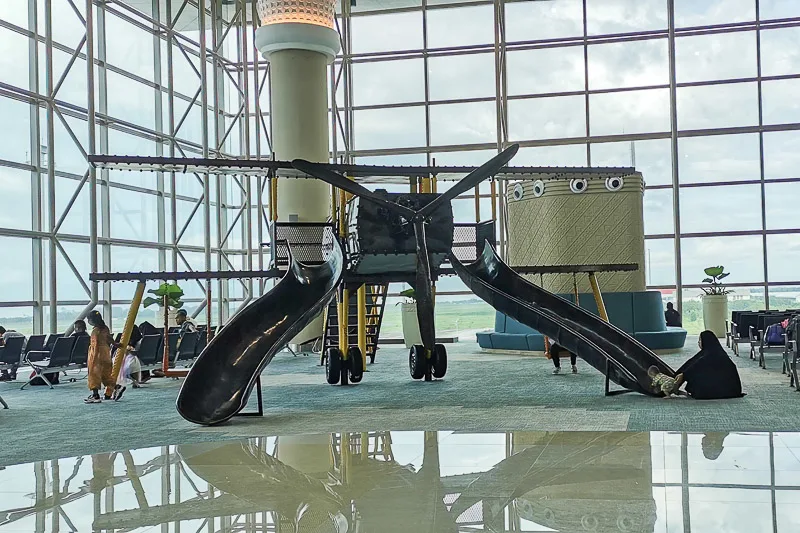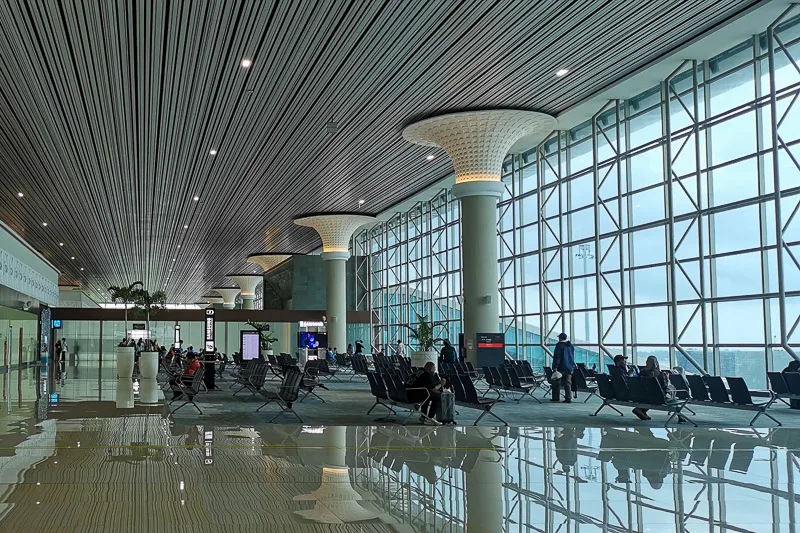 YIA Domestic Departure Gate: Food and Shops
There are so many restaurants at the domestic departure gate, including local and international chains. There is also a massage shop and a book shop.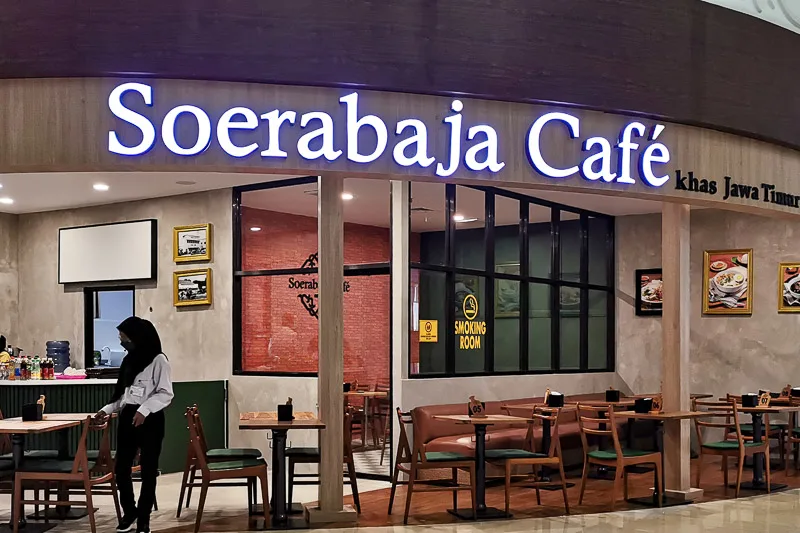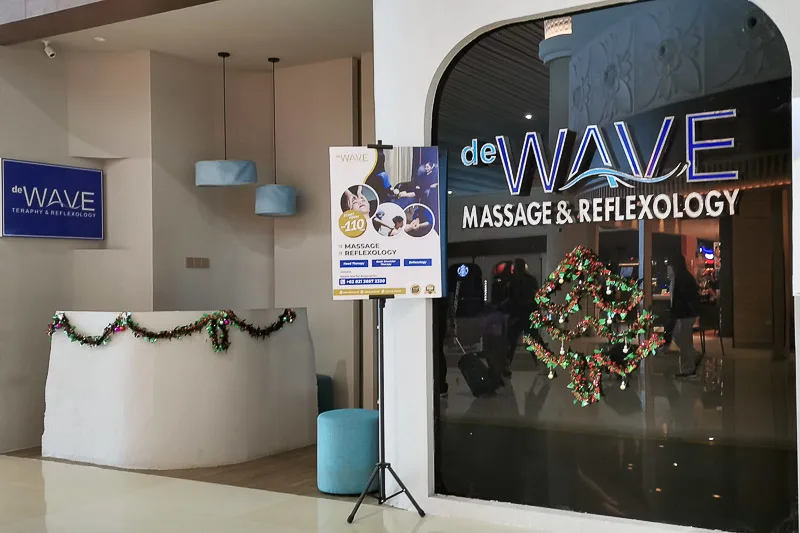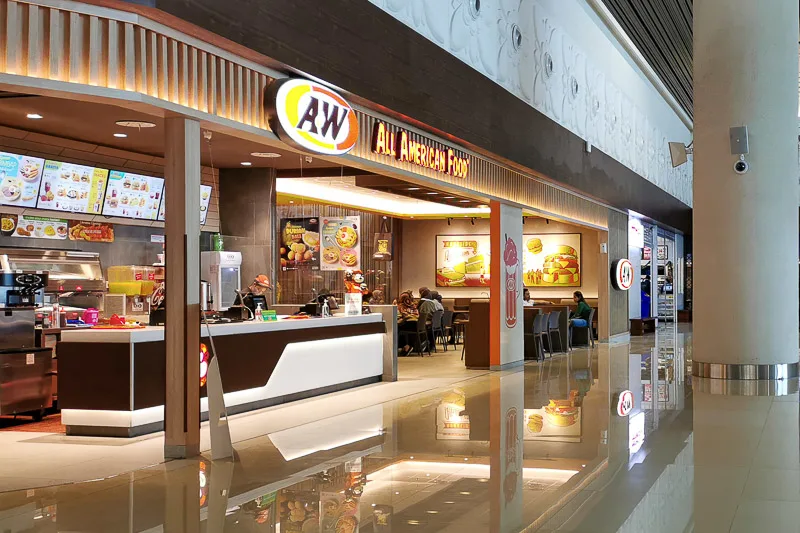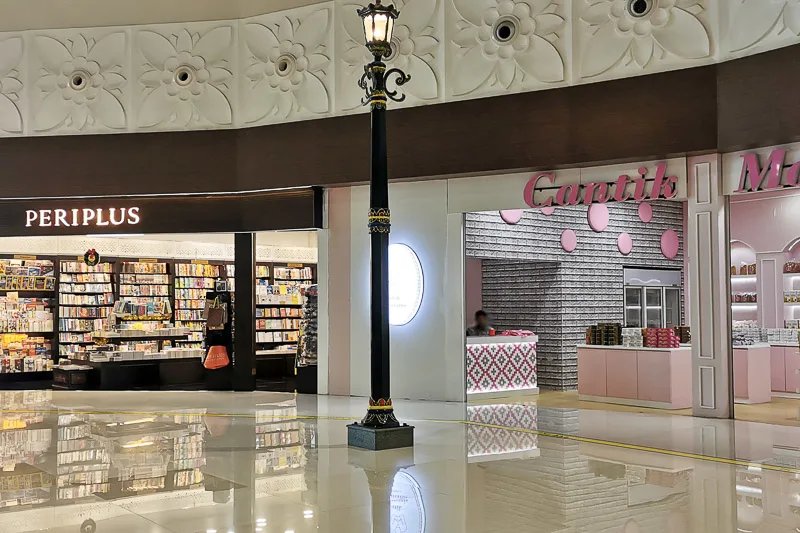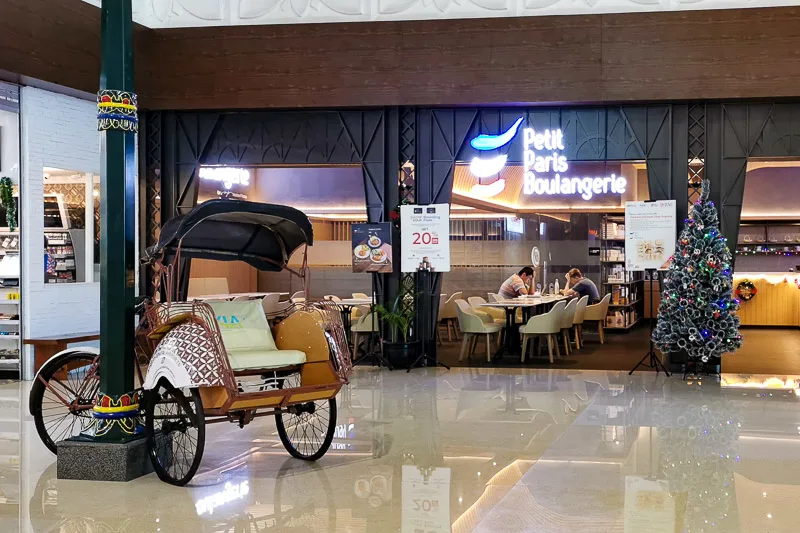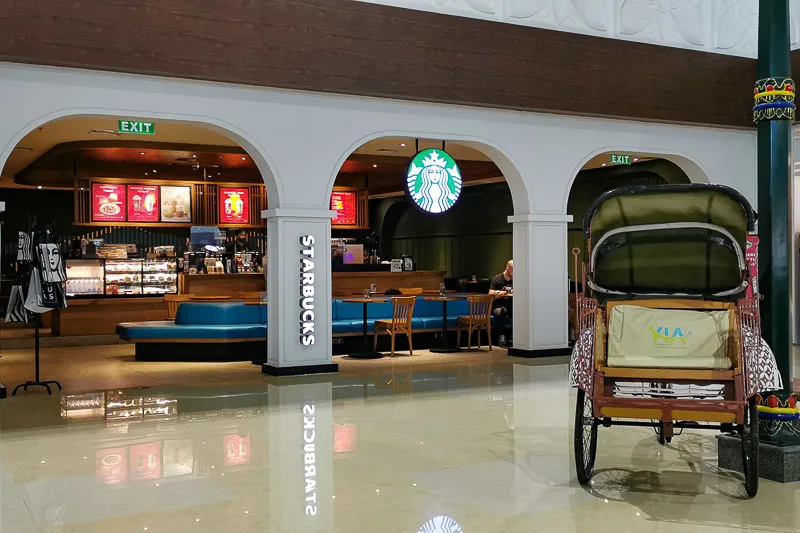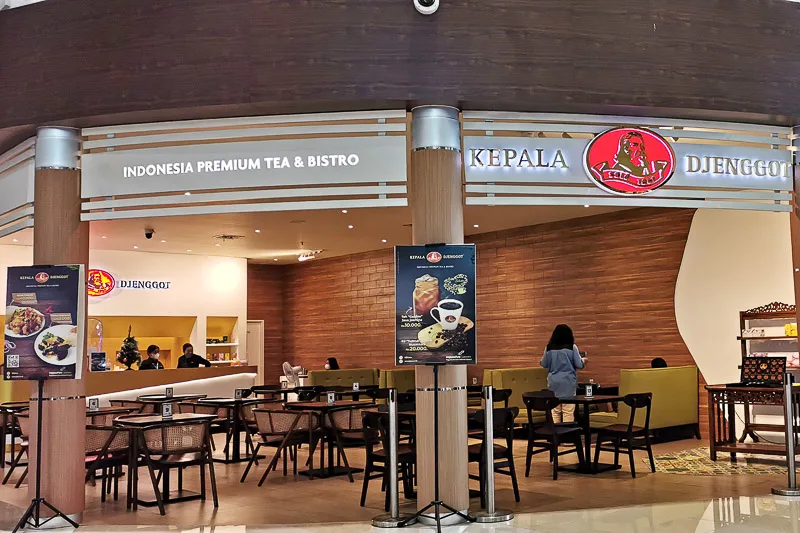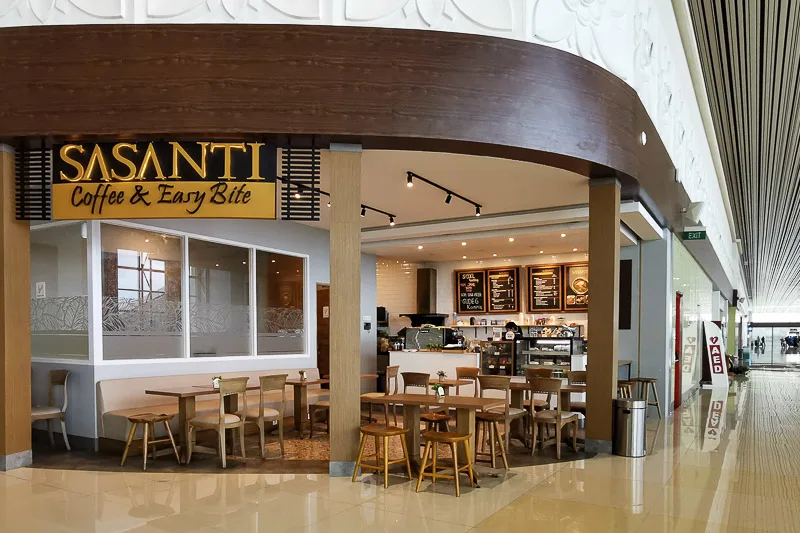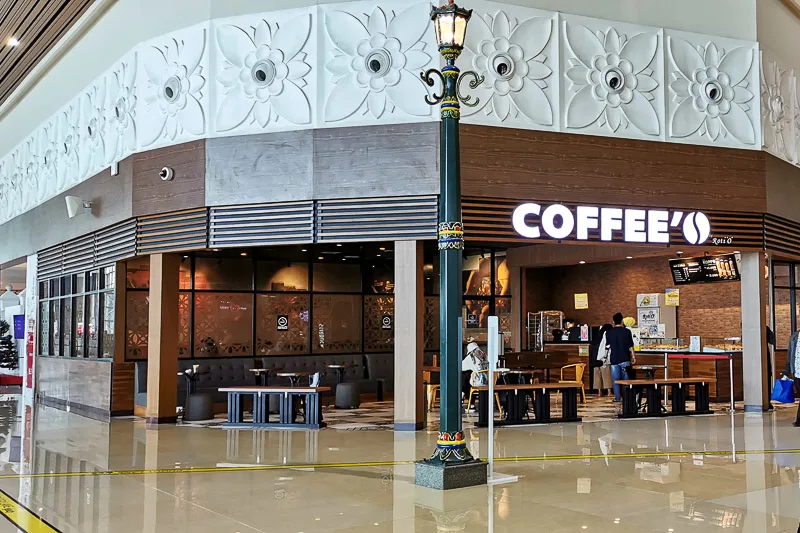 YIA Domestic Departure Gate: Concordia Lounge
There is only 1 lounge at YIA, and that is Concordia Lounge. Admission costs IDR 150k, no Priority Pass access (yet). There's no alcohol served in this lounge.
The best thing about the lounge is the view! You can enjoy a calming view of the mountain while waiting for your flight.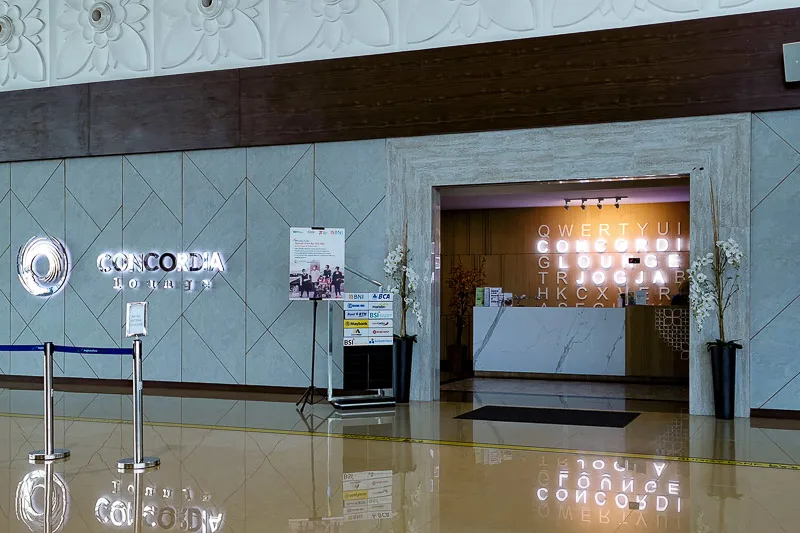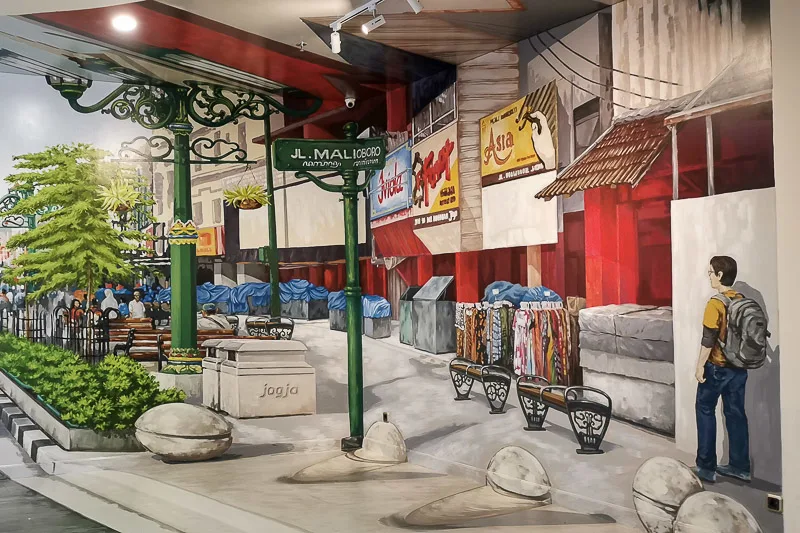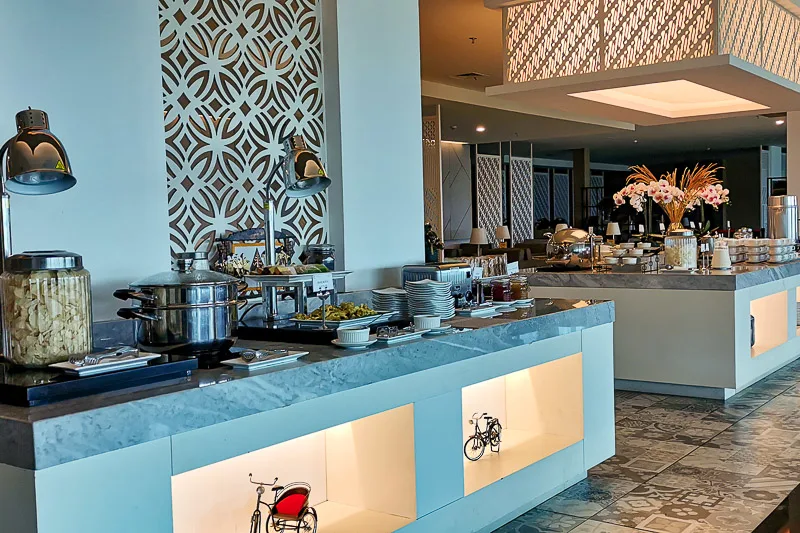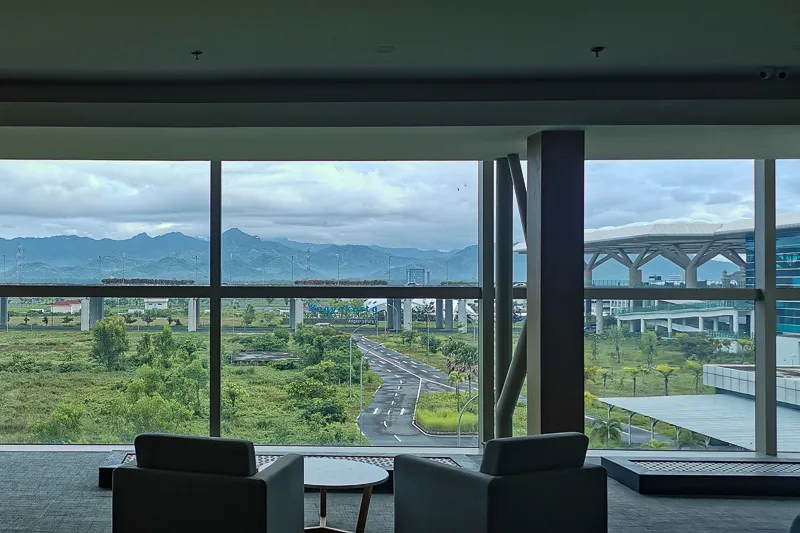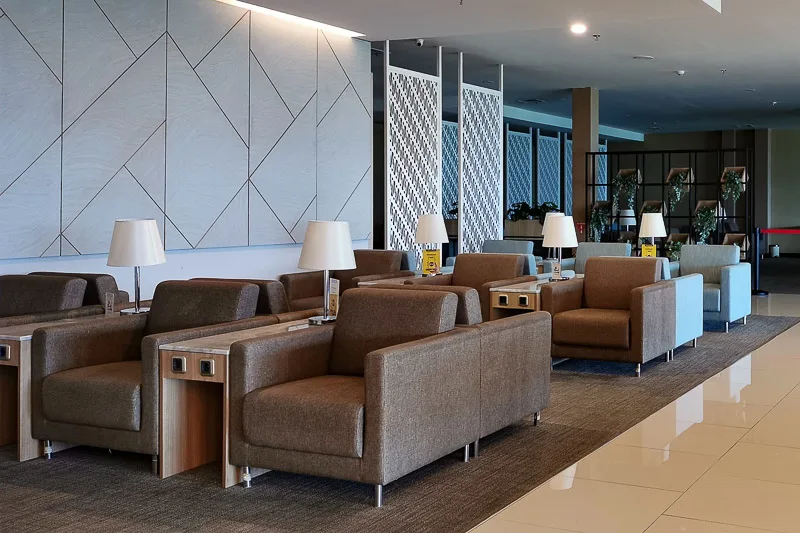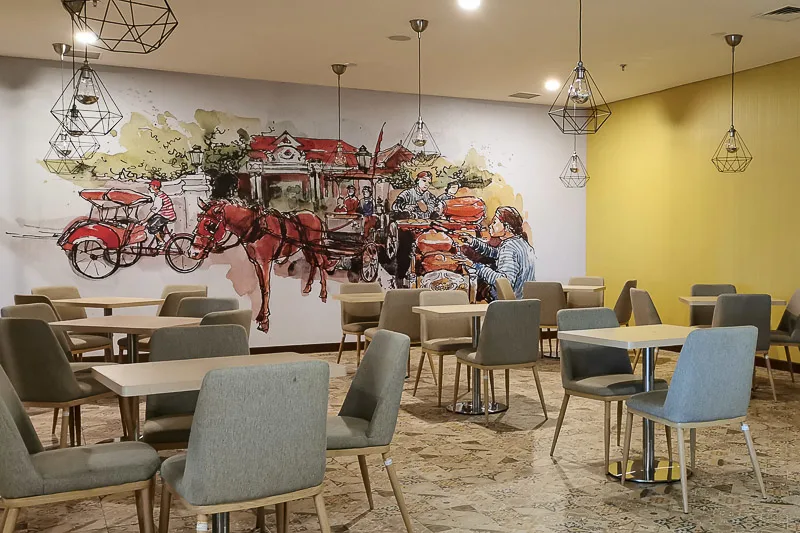 YIA International Departure Gate
As I mentioned above, international flights depart from Gate 1C and 1D. The immigration is located right before Gate 1C & 1D as shown in the picture below.
After immigration, there will be a baggage check where you'll be required to dispose any liquid that exceed 100ml. '
Inside, there isn't any shop yet, there are signs saying that some shops are coming soon. By the time you read this article, maybe the shop is already operating.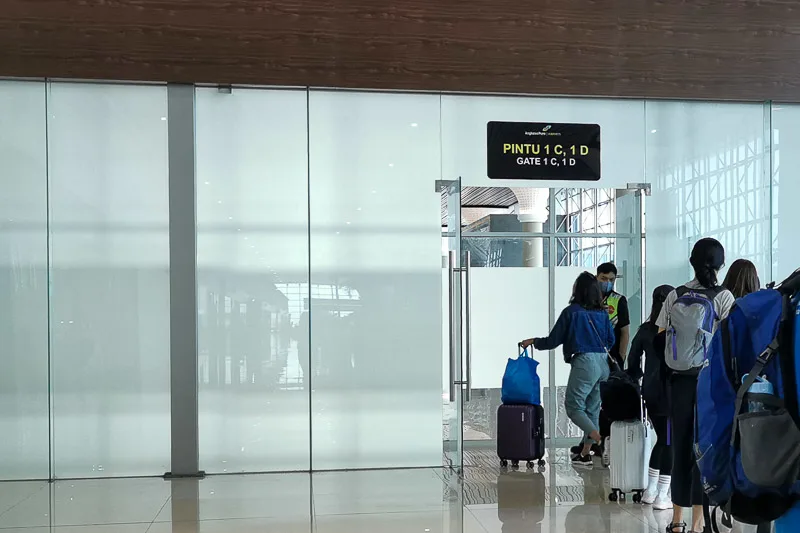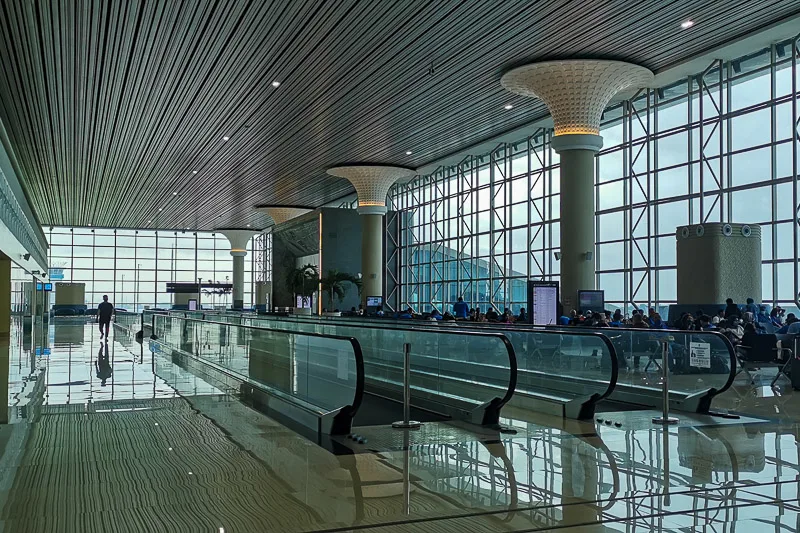 ---
How to Travel from Yogyakarta International Airport to Yogyakarta City
By Yogyakarta Airport Train
The Airport Train is by far the best transportation method to get to the city from airport, and vice versa. It's cheap (only IDR 20k), it's fast (only 39 mins), it's on-time, and it's clean!
However, trips and seats are limited, so it's important to book the tickets in advance. Also, if you have late night flight or early morning flight, the train may not be the best option for you.
I have written a complete guide on how to take airport train to travel to the city. You can read it here:
By Taxi
There are several taxi services at the Arrival Hall that you can choose. Each trip costs between IDR 230k-300k depending on the distance. Each trip takes about 75-90 mins.
By Grab/Gojek
You can also take Grab or Gojek from the airport. The price and duration are similar to taxi.
First, you can book Grab/Gojek directly from your app, then you need to approach their counter at Arrival Hall so that they'll bring you to the boarding point, and assign a driver for you.
By Private Transfer
If you're arriving in Yogyakarta in the morning, and you want to go for sightseeing on the same day, you can consider getting a private car charter. If you want to visit Borobudur, just choose the package that includes Airport + Borobudur.
By DAMRI Bus
DAMRI Bus is another option to get from YIA to Yogyakarta City or Borobudur. However, I do not really recommend taking a DAMRI because it is more expensive than train, and the route is not straightforward (there are plenty of stops in between, so it may take hours to get to city).
The only time I'd recommend DAMRI is if you're a light traveler with only a backpack and you want to visit Borobudur directly from the airport. The cost of DAMRI Bus from airport to Borobudur is only IDR 20k, but the duration may be quite long.
---
Hotels near Yogyakarta International Airport
If you're arriving late at night or you have an early morning flight, you may consider staying at airport hotel for a peace of mind. Here are the hotels near Yogyakarta International Airport.
Cordia Hotel (inside Yogyakarta International Airport)
Cordia Hotel is the ONLY hotel inside Yogyakarta International Airport. I have stayed here once because I had an early morning flight, and I think it's a decent hotel with a pretty affordable price.
It is located above Arrival Hall and below Departure Hall. To get to the hotel, you need to take the lift from Arrival Hall.
There is no swimming pool (but who needs it anyway when you have a flight to catch?). There is a restaurant as well as in-room massage service.
Grand Dafam Signature International Airport Yogyakarta
Grand Dafam Signature International Airport Yogyakarta is a 4-star located about 1km from the airport. The hotel provides free shuttle bus for the guests to get to/from the airport. It has a swimming pool and guests rave about the breakfast.
If you like my work, you can buy me a coffee! Your support will help me to keep going!