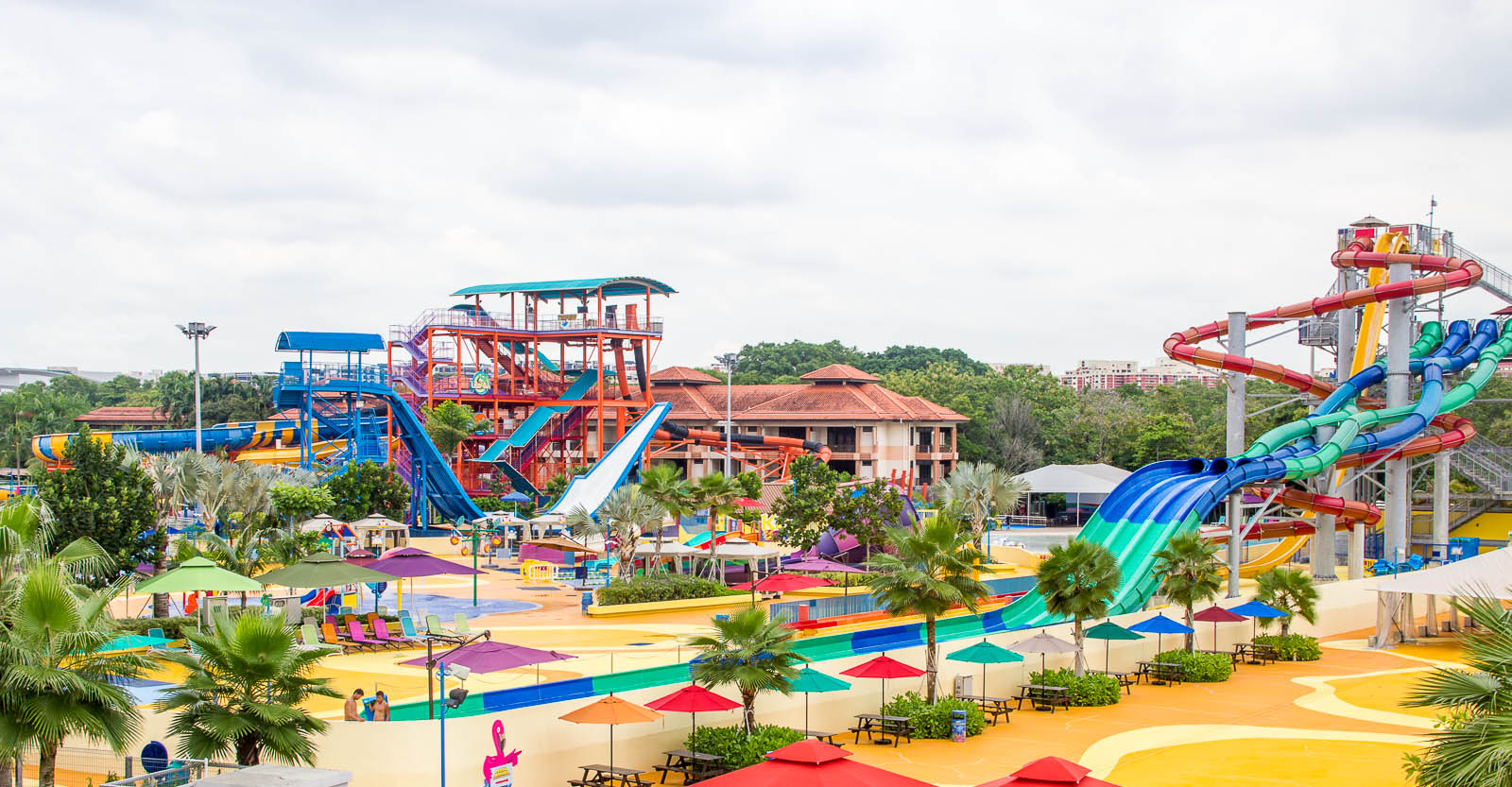 PS: Wild Wild Wet is eligible for SingapoRediscovers Vouchers (SRV)!
Redeem your ticket here.
Hidden in the deep east, Wild Wild Wet may not be as famous as Adventure Cove in Sentosa. Wild Wild Wet is probably more well-known to locals rather than tourists.
I've visited Wild Wild Wet a couple of times before. My latest visit was during my staycation at D'Resort this year, and we were thrilled to find new slides! If you're planning to visit Wild Wild Wet, here are 10 things you should know before visiting.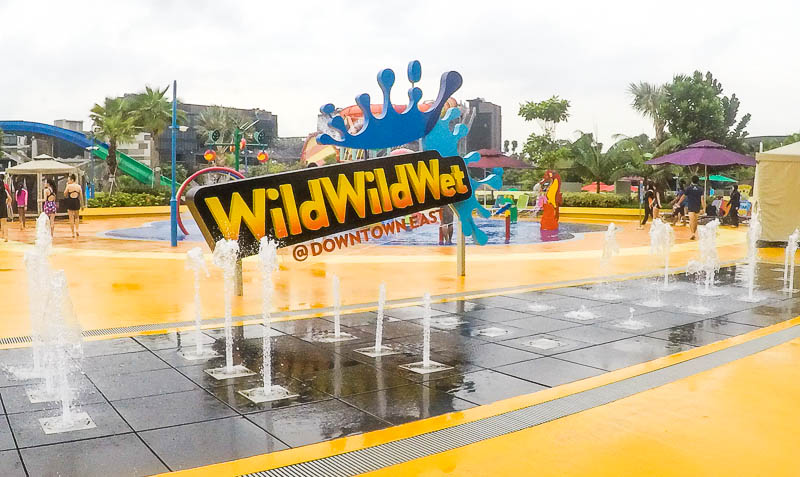 1. Ticket Price and Where to Buy
The standard ticket price for Adult is SGD 24 for Off-Peak Period (aka weekdays) and SGD 32 for Peak Period. Children under 12 years old and Senior citizen over 55 years old will pay slightly less.
You can buy ticket online from here or here
.
You can also purchase the ticket from the counter at the entrance, but most likely you will pay the full price. Most of the time, buying online is cheaper than buying at the entrance.
2. Opening Hours and When to Visit
On non-peak weekdays, the park is open from 1pm to 7pm. That means, you only have 6 hours to enjoy the park!
On weekends or peak period (public holiday and school holiday), the park is open from 10am to 7pm; you'll get to spend more time in the park, but you'll need to share it with more visitors! Check this page to find out exactly what are the dates considered as peak period.
In my opinion, 6 hours are enough for you to explore the whole park.
3. How to Go There
Wild Wild Wet is located in Downtown East. To go to Downtown East by public transport, take MRT to Pasir Ris, then take bus 3, 5, 6, 12, 17, 21, 89, 354, 358 for 1 stop only. Alight at Downtown East bus stop.
4. Attire / Dress Code
Here's the park rules & regulation as well as allowed attire or dress code.
5. List of Rides
Tips: Before you go down to Wild Wild Wet, check if your favourite rides are under maintenance.
New Rides added in 2017:
1. Vortex: This Singapore's first high-speed 360° extreme loops ride is 18.5 metres tall, 135 metres long and will send you down the enclosed red slide with a speed of up to 10m per second. Minimum height = 1.2m.
2. Kraken Racers: This four-lane ride mat racer slide is 2.8 metres tall and 91 metres long. Race together with your friends and family to see who reaches the bottom first! Minimum height = 1.1m.
3. Free Fall: Located between Vortex and Kraken Racers, Free Fall is the extreme ride that not everyone dares to take. If you consider yourself brave, try this near-vertical drop at speeds of up to 15m per second! Minimum height = 1.2m.
4. Royal Flush: Gather a group of four, sit on a raft, and slide down the tunnel and up a near-vertical wall at crazy speeds. Minimum height = 1.2m.
Thrill Rides:
5. Torpedo: Imagine this, you're locked in a chamber, the robot announced, "three, two, one," then the floor opens and you're free-falling at a speed of 19m per second, or 70km/hr! Do you dare? Minimum height = 1.2m.
6. Ular Lah: Now you can do white-water rafting in a pool! Up to 6 persons can sit in the raft; you don't be the one who face up not knowing where the raft is going! Minimum height = 1m.
7. Water Works: This is the least scary thrill ride in Wild Wild Wet. It's perfect for those who are not adrenaline-junkie. Minimum height = 1.2m.
8. Slide Up: Carry a raft to the top of the slide. Sit on the raft with your buddy, facing each other. One of you face down, the other up. Slide down and enjoy the speed! Minimum height = 1.2m.
Relax Rides:
9. Shiok River: Regardless if you want to sit on a tube, lie face up or swim with the flow, Shiok River is the best place to just relax and watch the world goes by. No minimum height.
10. Tsunami: Who says pool can't have waves? Enter Tsunami. Better get your float ready before the waves come! No minimum height.
11. Jacuzzi: Let the water cure your tiredness.
Kids Rides:
12. Kids Zone: A place where your kids will be thoroughly entertained with mini-sized thrill slides.
13. Splash Play: Let your kids enjoy water spray and fun jets.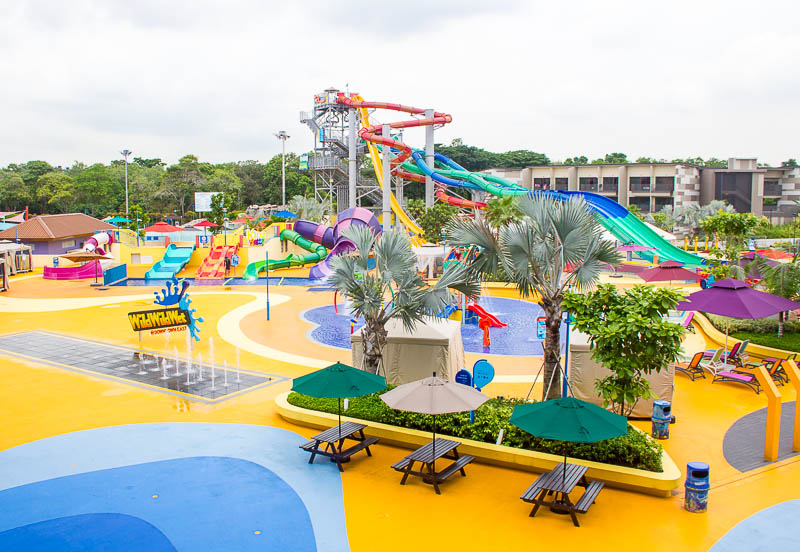 14. Professor's Playground: Let your kiddos go wild over slides, ladders, water cannons and fountains.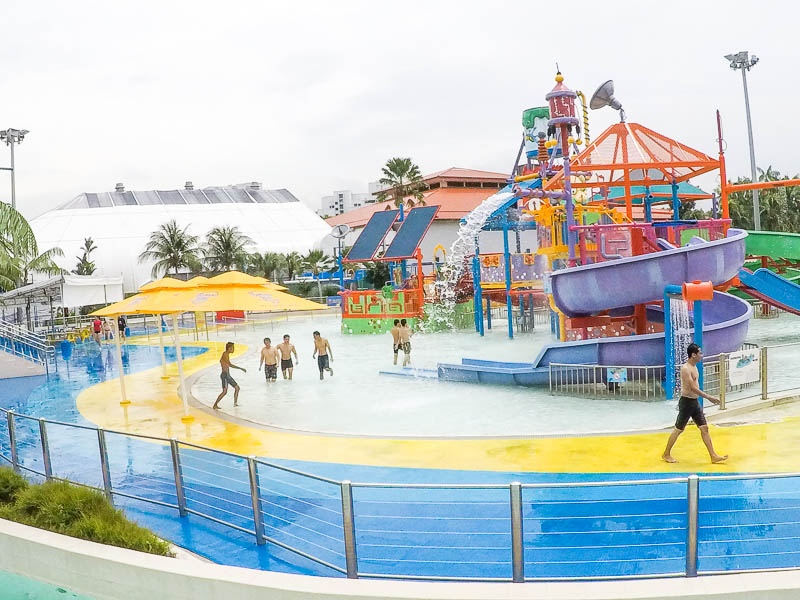 15. Yippie!: A shallow pool of 0.1m depth filled with soft play equipment to provide a safe and fun environment for your toddlers.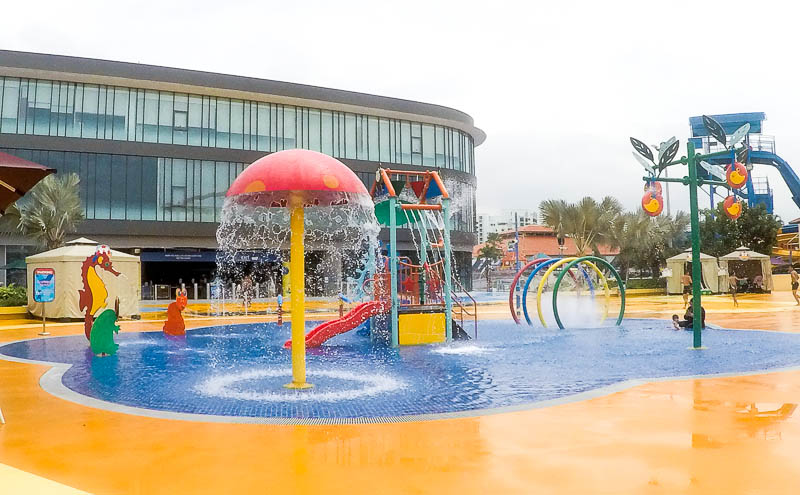 6. Food & Beverage
Breeze Cafe & Ice Cream Stop is the only F&B outlet inside the waterpark. It's a halal-certified restaurant. Do note that outside food is not allowed.
If you wish to eat outside Wild Wild Wet, just exit the park (get your hand stamped on exit) and you'll find a wide variety of food options at Downtown East.
7. Things to Bring
Bring: shower stuff, towel, change of clothes, allowable swimwear, water bottles.
Do note that most of the thrill rides won't allow you to wear loose items such as goggles, watch, and spectacles, so you'll need to keep these items in temporary locker (but most of them were faulty when we visited).
Another option is to ask your friend or family to take care, or probably ask the staff to help you keep an eye on them :p
8. Facilities
Things that are free: basic float, life jacket, sunbed, toilet, shower.
Things that require fee: giant and fancy float, towel, locker, cabana.
9. Cabana
Probably the fanciest thing you can treat yourself at Wild Wild Wet is the rental of Cabana.
It's kind of like a VIP tent where you can enjoy free wifi, locker cabinet, towels, fancy float, snack platter and chilled drinks.
There are 2 types of cabana package: Bubbles (price starts from SGD 70) and Laguna (price starts from SGD 90). NTUC and W&W members get SGD 10 off cabana rental!
10. Rain Code
If it rains during your visit to Wild Wild Wet, don't panic, you're not unlucky, it's just a bad weather. Wild Wild Wet says that if attractions remain closed beyond 30 minutes due to rain, they'll issue Return Visit Voucher which you can use within the next 60 days. WOOHOO!
Disclosure: Some of the links in this post are affiliate links. If you make any purchase through my links, I will receive a small commission, at no extra cost to you. Thank you for your support.