In the late of 2015, Hong Kong Michelin Guide released their 2016 Guides, which includes a list of 23 Street Food stalls recommendation, in addition to the usual Michelin Star restaurants. The appearance of Street Food section is the first time in history. The full list may be found here.
I have compiled a list of 5 easily accessible Michelin's Street Food stalls in Hong Kong. I have personally visited these 5 stalls in my latest trip to Hong Kong and found them pretty delectable, affordable and accessible.
1. Mammy Pancake
Address: 8-12 Carnarvon Road
Nearest MTR: Tsim Sha Tsui
Location: https://goo.gl/maps/yqb4SFQvesuwxyRK6
Mammy Pancake is basically a hole in the wall. The shop name is in Chinese characters, made of colorful neon lettering; however it's easy to recognize because they display the Michelin Award plate on the front wall.
Their menu (written in English and Chinese) is an easily readable poster, stuck on the front wall too. Service was quick, we ordered original flavor and green tea. Once the food is ready, the number is displayed on the TV so you can proceed to collect your order.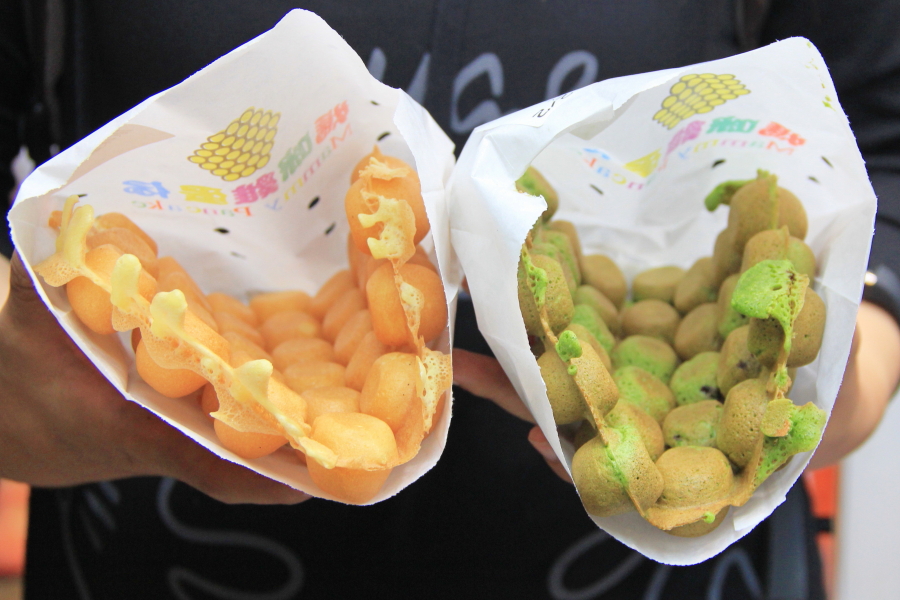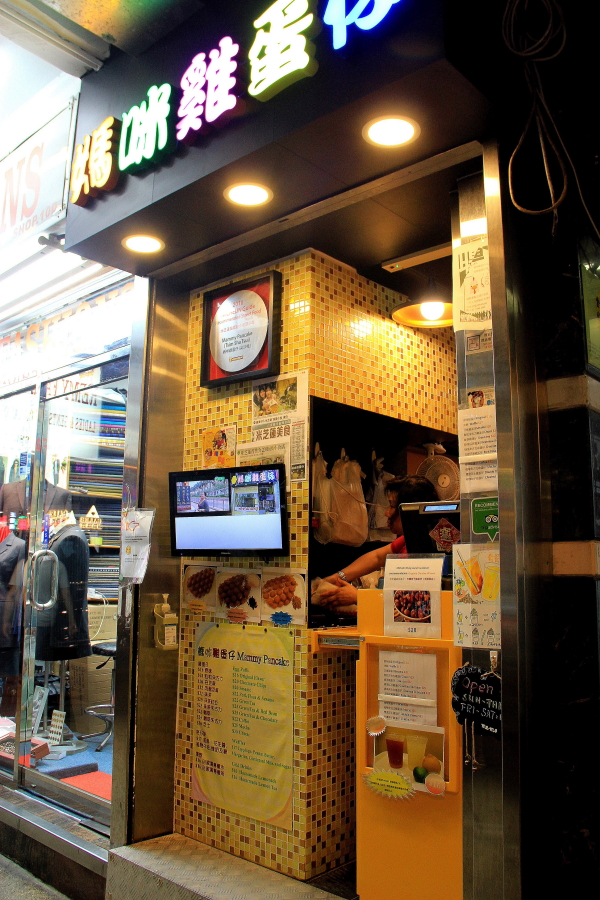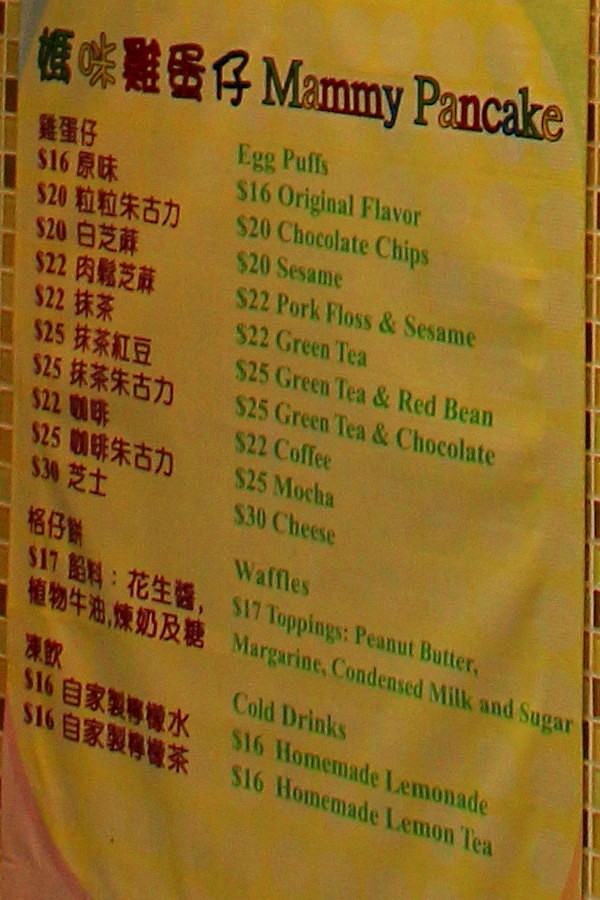 2. Three Potatoes
Shop 5, 6/F, 30-32A Nullah Road
Nearest MTR: Prince Edward & Mong Kok
Opening Hours: 12pm – 9pm
UPDATE: They've moved to new location, refer to their Facebook page
Three Potatoes is located at junction of very crowded streets, just a short walk from Prince Edward station, and a longer walk from Mong Kok.
The shop name and menu are displayed in huge and eye-catching fonts, in front of the stall. The main recommended dish is baked potato.
During our visit however, we decided to try cheese fries instead, and it was delicious. The lady who mans the stall speaks perfect English, so no worry about being lost in translation.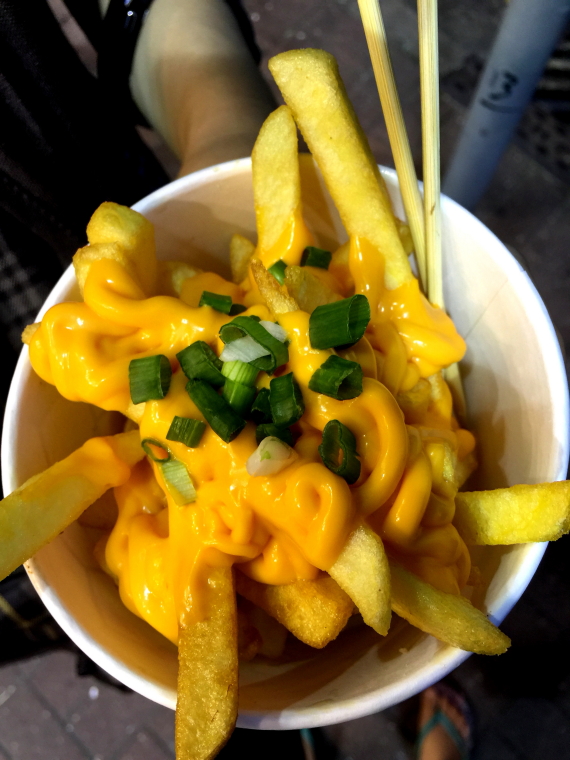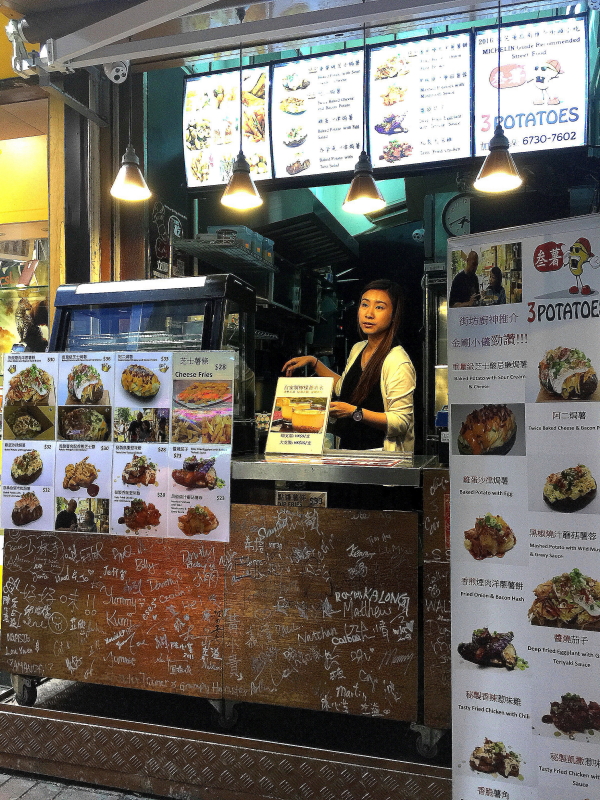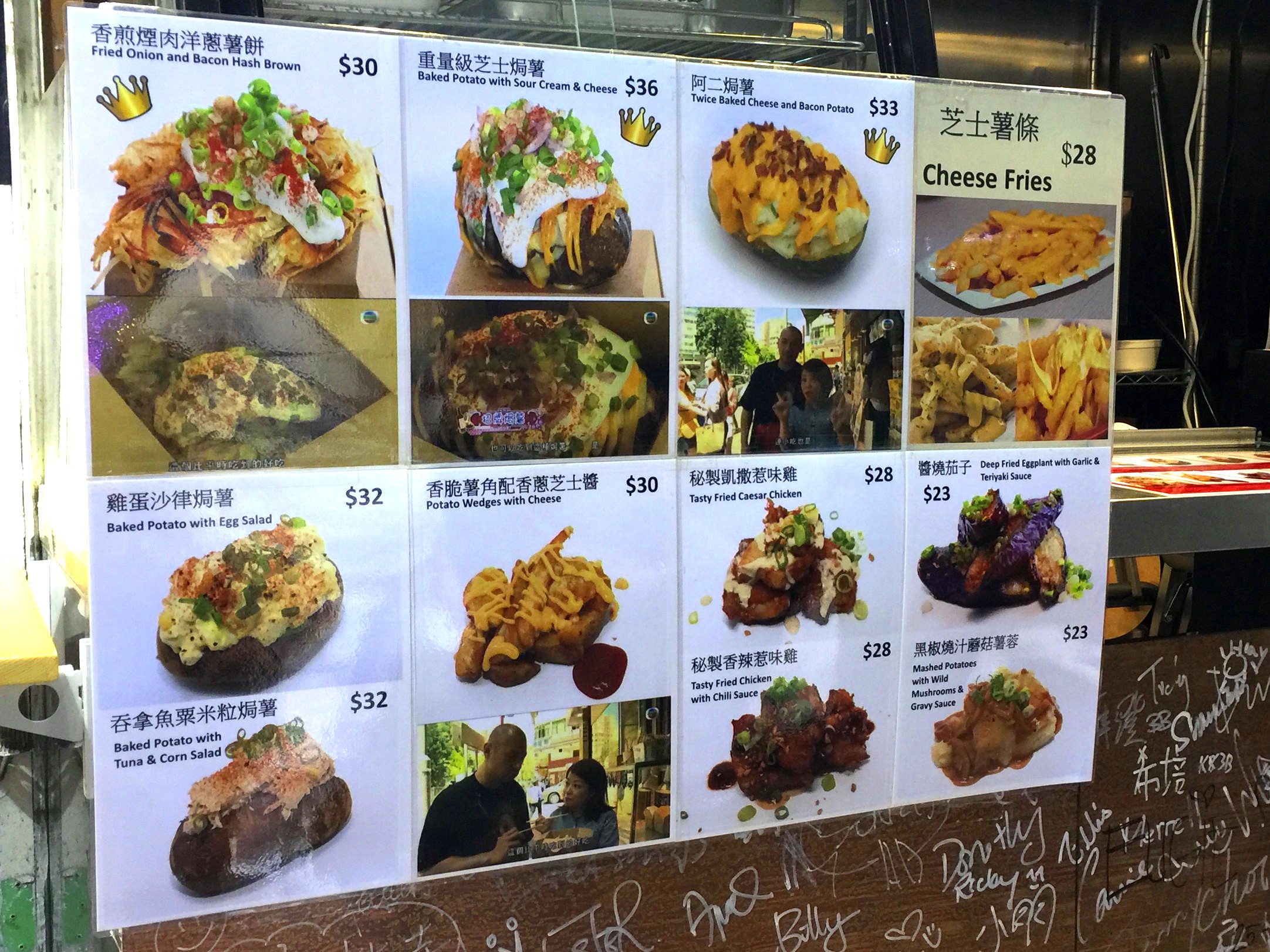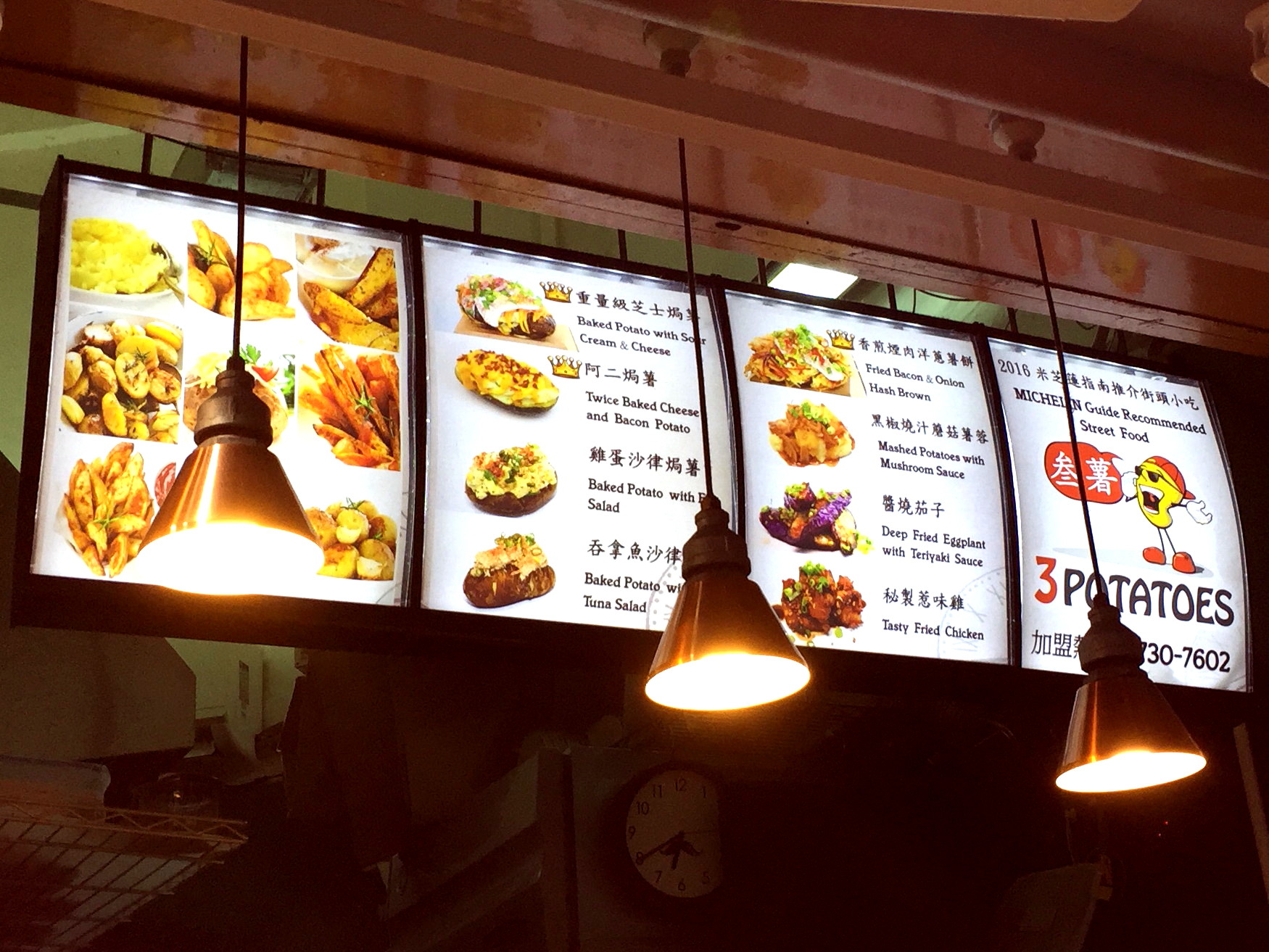 3. Block 18 Doggie's Noodle 十八座 狗仔粉
27A Ning Po Street
Nearest MTR: Jordan
Location: https://goo.gl/maps/AzF3D6LoKurSYBv5A
Located just a short walk from Jordan station, Block 18 Doggie's Noodle is a stall with roadside seating.
The name board is in Chinese characters only, and there were no visible display of Michelin Guide award. The menu is also in full Chinese characters, accompanied by photos, so it is easy to see how the food looks like prior to ordering.
The lady at the stall doesn't speak much English, and we don't speak any Cantonese nor read Chinese, so she told us the name of food in English, such as siew mai, fire ball, etc.
The main dish, as the shop name suggests, is the doggie's noodle, which is a thick and short noodle. Try to put chili in the noodle! Other than doggie's noodle, we also ordered siew mai and fire ball, which were quite filling.
We paid the food after we were done eating. Many photos are pasted on the wall, showing actors/actresses who have visited the stall. PS: This shop is also near the famous Australia Dairy Co, so you can visit both on the same day when you go to Jordan.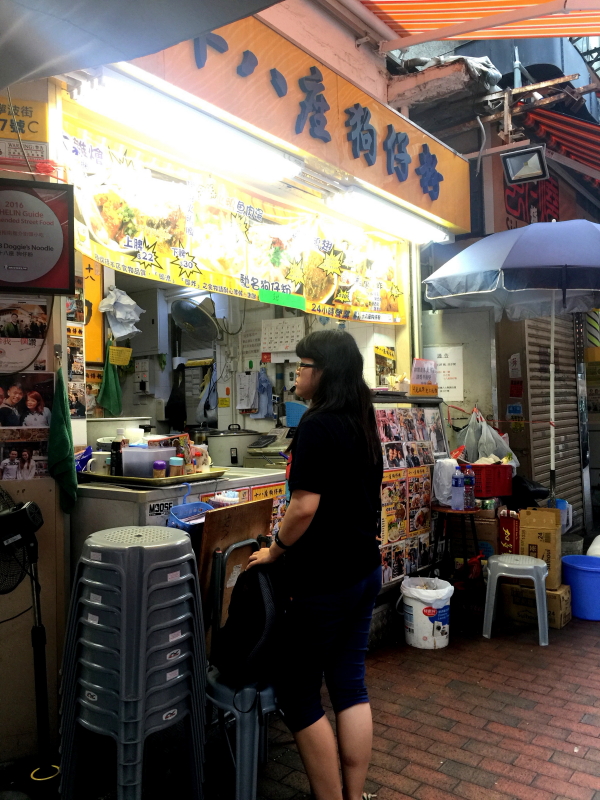 4. Kelly's Cape Bop
57 Johnston Road
Nearest MTR: Wan Chai
Opening Hours: 11.00am – 9pm
Facebook: https://www.facebook.com/kellyscapebopwanchai/
Location: https://goo.gl/maps/euVSxb5vy6CEBwk3A
Kelly's Cape Bop is very easily accessible from Wan Chai station. The lady was very friendly and speaks perfect English. The shop logo is very easily noticeable. The menu is available both on TV and paper.
We ordered chicken bites with spicy sauce and seaweed dumpling. Surprisingly, the chicken bites came with rice cake, vegetable and seaweed dumpling, so we had too much of seaweed dumpling. The seaweed dumpling consists of glass noodle wrapped with seaweed. We loved the chicken bites by the way.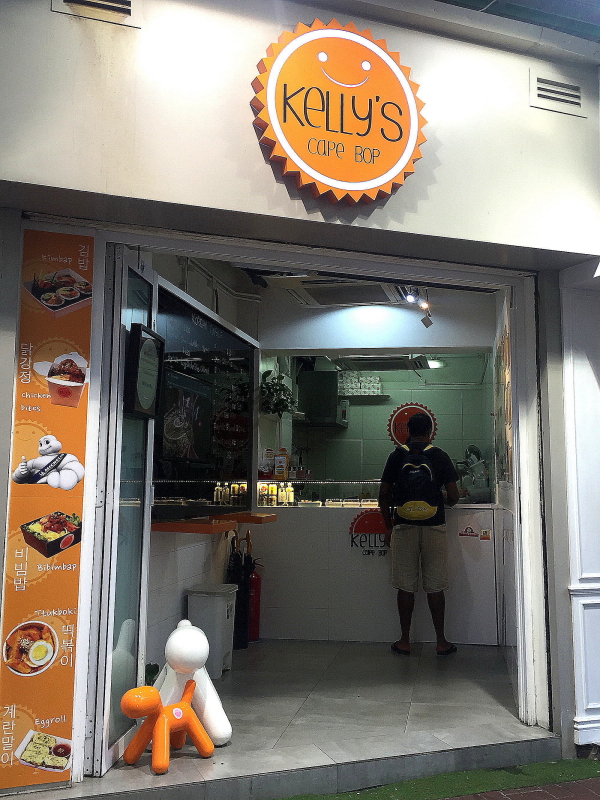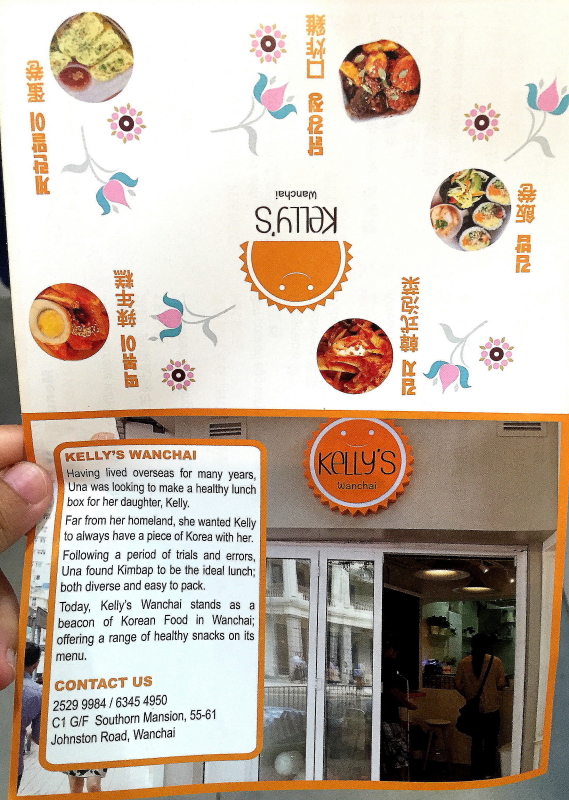 5. Kei Tsui 奇趣餅家
Address: 135 Fa Yuen Street
Nearest MTR: Mong Kok
Location: https://goo.gl/maps/PjjX8jDnpfhQZwaj9
Kei Tsui is another shop with Chinese name board. This shop sells traditional pastries and cookies. If you are looking to explore local delicacies, this shop is for you.
It is located on a very busy street, with many vendors setting up the tent on the street in front of the store. Once, the angry umbrella seller in front of the shop shooed us away because we stood there for quite long time, lol.
Anyway, the pastry sellers speak Cantonese, and there are food labels in Chinese with price. By the way, if you walk up north, you will meet Three Potato stall (no 2 above), so you can visit both on the same day.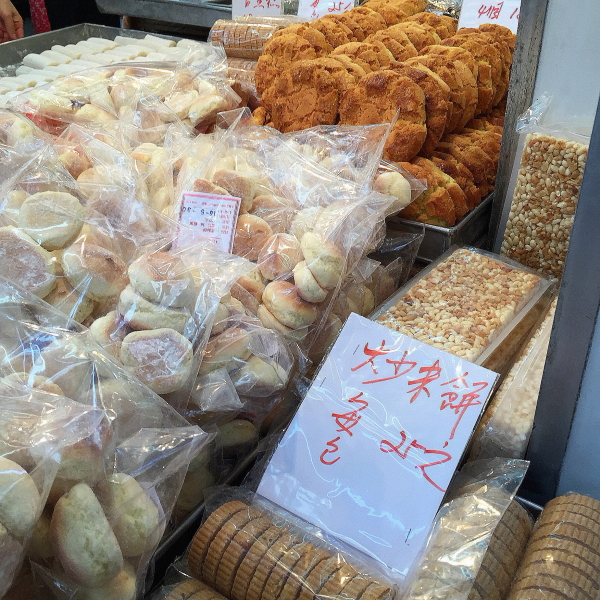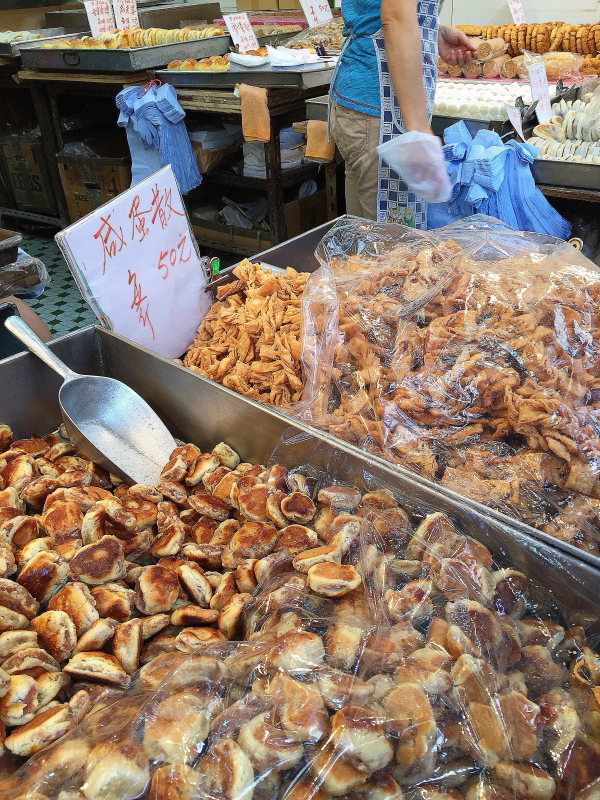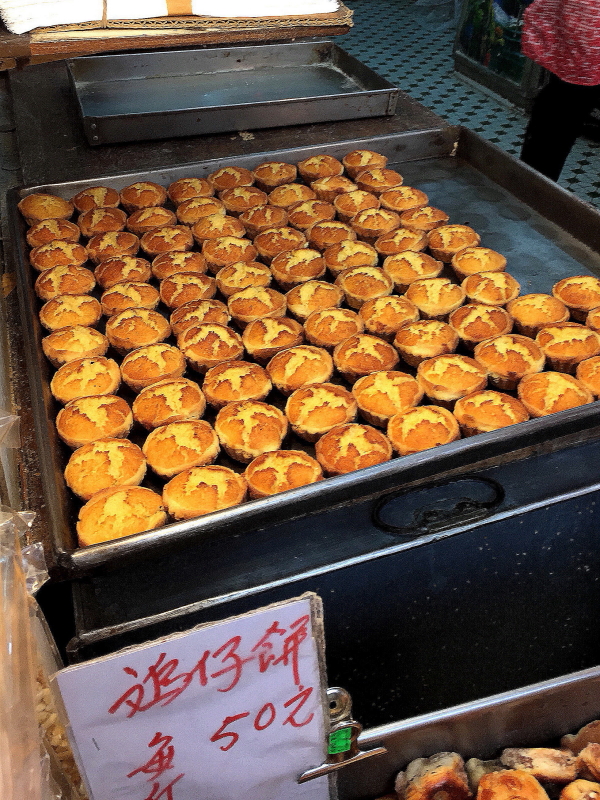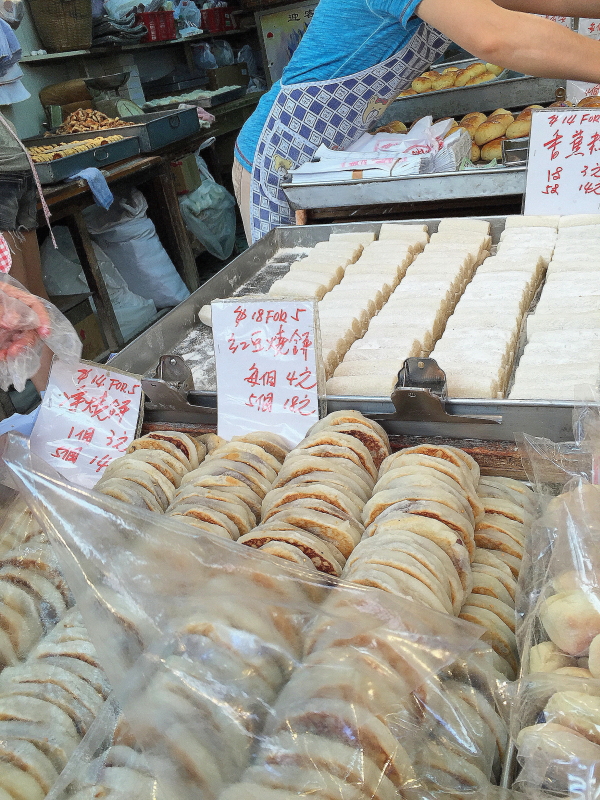 ---
This is Part 9 of 10 in my "Hong Kong Trip in 2016" series. Read other parts of this series:
To see all articles I've written about this country, visit my Hong Kong page.
If you like my work, you can buy me a coffee! Your support will help me to keep going!