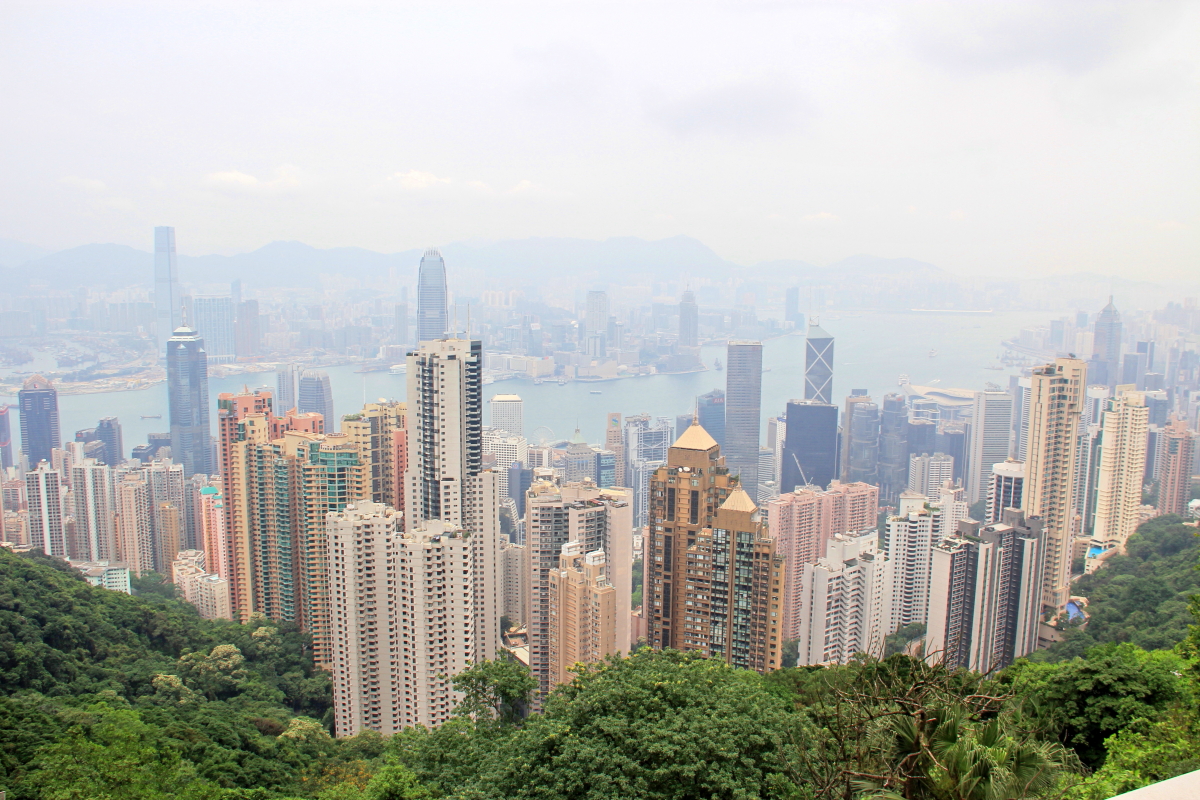 This visit to Hong Kong in May 2016 was my third time in Hong Kong.
My first visit was in June 2010. My aunt's family, my cousin, my parents, my siblings and I went to Macau and Hong Kong but we didn't visit so many places. We visited only 2 places in Hong Kong: The Peak and Disneyland. My aunt led the way and we just followed along. The ambitious me felt like I didn't taste the real Hong Kong.
Therefore, 8 months later, in Feb 2011, I went to HK for my second visit with my friend. My second visit was jam-packed with those must-visit places in HK and Macau.
I thought that I had enough of HK, and that the high density population and high living expenses are inhumane. But somehow, 5 years later, HK is calling out to me.
I want to be honest, I am lured by its food culture and extensive trails. I have tasted certain HK food chain here in Singapore and I'm hooked (hello Jenny Bakery, Tim Ho Wan). I'm starting to feel that I need to visit this special region again to validate my previous assumption that the city is indeed inhumane. This time, I'm going with my sister.
6 Days Hong Kong Itinerary
Here is my itinerary of 6 days in Hong Kong.
Day 1 (Airport – Hotel in Sai Ying Pun):
– Arrived in HK airport at night
– Took bus, train, bus to hotel
– Check in hotel
– Had McD as dinner in the hotel room
Day 2 (Lantau Island, Tsim Sha Tsui):
– Took cable car from Tung Chung to Ngong Ping Village
– Visited Tian Tian Buddha, Po Lin Monastery, Wisdom Path on foot
– Took bus to Tai O Fishing Village, and took bus back to Ngong Ping
– Took cable car back to Tung Chung
– Visited Tsim Sha Tsui Promenade
– Watched Symphony of Lights
Day 3 (Lamma Island, Mongkok):
– Visited Lamma Island by ferry from Central
– Visited Cat Café at Causeway Bay
– Visited Flower Market and Bird Garden in Mongkok
– Visited Ladies Market and Temple Street Market in Mongkok
Day 4 (Victoria Peak, Hotel in Tai Wo Hau):
– Visited Victoria Peak by bus
– Walked the "Peak Circle Walk"
– Collected our luggage from 1st hotel and checked in to 2nd hotel
Day 5 (Kadoori Farm, Garden of Star):
– Visited Kadoori Farm by train and bus
– Visited Garden of Star at night but couldn't take good photos
Day 6 (Garden of Star, Mongkok):
– Visited again Garden of Star in the day
– Visited Mongkok for food
– Went to airport and said goodbye to HK
Cost
Here is my cost of 6 days in Hong Kong.
Flight = SGD 138.3
Accommodation = SGD 153.5 per person
Cable Car = HKD 185
Transport cost using Octopus card = HKD 330
Food, souvenirs, attractions = approx. HKD 1690
Total Cost = approx. SGD 680 per person
Where I Stayed
I stayed in 2 different hotels during this trip:
Ramada Hong Kong Harbour View (formerly Best Western Harbour View Hotel) – This hotel is right at Sai Ying Pun. The best things about this hotel: the location is served by tram which is a cheaper transport mode compared to MTR or bus; there is so much good food around; the hotel is walking distance from MTR station.
Dorsett Tsuen Wan – This hotel is not too near to MTR, they provide shuttle bus, but we usually just walk from MTR to the hotel. The best thing is definitely the free mobile phone with free data and overseas call, how wonderful! Another great thing is, the room is pretty spacious.
My Verdict
Despite the crazy human density, HK food and trails are really exceptional. Prior to the trip, I was making a long list of food to eat, and I can happily say that I eat most of the food from my list, some of them are Michelin starred street food. When I researched about trails in HK, I was overwhelmed by the number of available trails and their distances. My time in HK didn't allow me to do a lot of hiking, so I have strong reason to go back someday. I do feel that HK always deserves second or third chance to fully show its charm to travelers.
Detailed Posts
This is the overview (aka Part 1) of my "Hong Kong Trip in 2016" series.
I'm going to write the details of this trip in the following posts.
---
Disclosure: Some of the links in this post are affiliate links. If you make any purchase through my links, I will receive a small commission, at no extra cost to you. Thank you for your support 🙂