From 13 May to 12 June 2022, roses are in full bloom at Flower Dome, Gardens by the Bay. This year's Rose Romance exhibition showcases a wide range of rose varieties in an Italy-inspired landscape that features narrow, winding alleyways of Italian towns, and the rustic, arcadian feel of its countryside.
This year marks Gardens by the Bay's 10th anniversary, and there will be 8 floral displays throughout the year at Flower Dome. The first floral display in 2022 was Dahlia Dream (Jan & Feb). The second display was Sakura & tokidoki (Mar & Apr). The third one was Peony (Apr & May), and the fourth one is this Rose Romance (May & Jun).
The opening hours of Flower Dome is 9am – 9pm daily. I highly recommend that you book the ticket in advance to avoid wasting time queueing to buy ticket from the counter.
Gazebo
The first thing you'll see once you enter Flower Dome is the white and blue Gazebo with a vespa and a rose garden.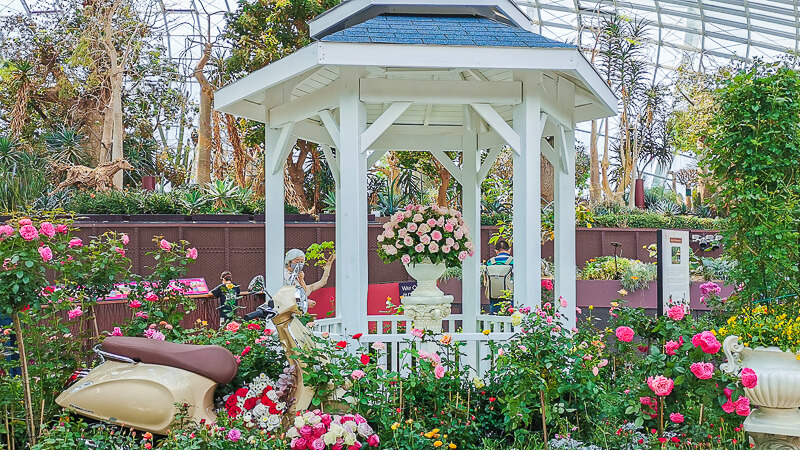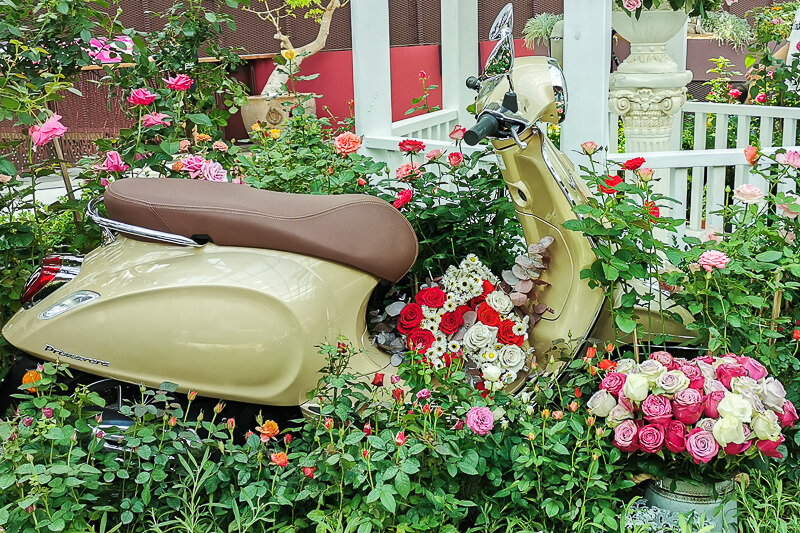 I love how they arrange the rose bouquets. Look at how detailed this bouquet is.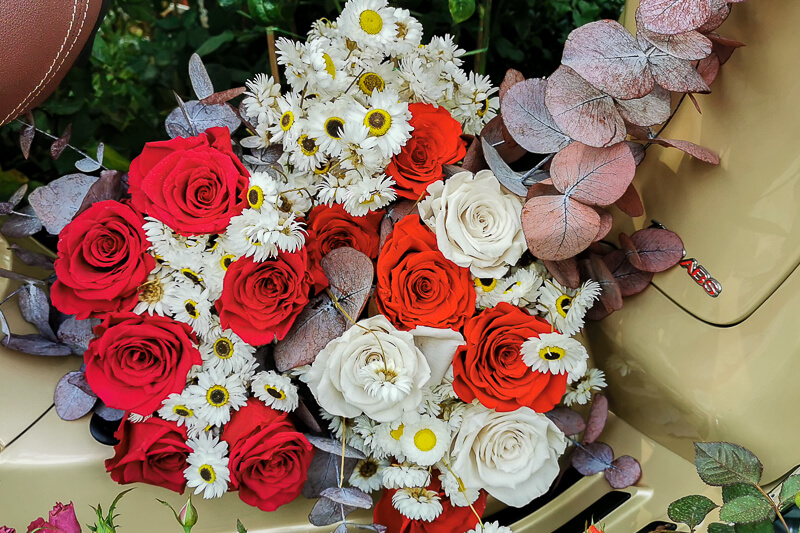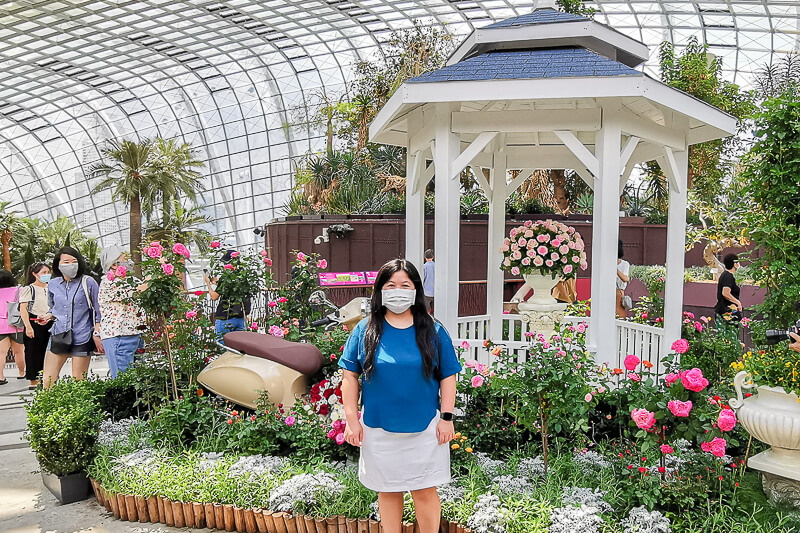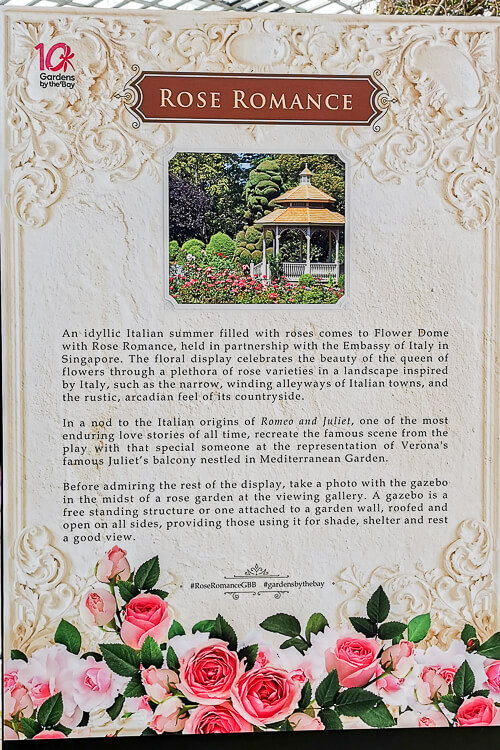 Juliet's Balcony
Juliet's Balcony is located at one of the gardens at the conservatory. It's quite hidden, so you need to explore every corners to find it.
At the first glance, the setup looks more like a window frame than a balcony. Later, upon reading GBTB's article, I realized that we took the photo the wrong way! This is the view from the inside, that's why we couldn't see the balcony.
To take a proper photo with the balcony, the photographer has to stand at the Flower Field *facepalm* Anyway, that's a pro-tip for you. Do not make the same mistake as me, lol.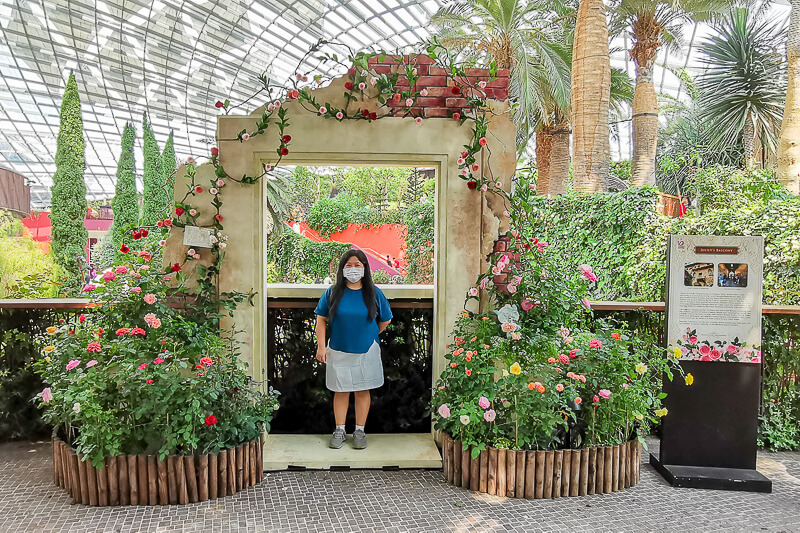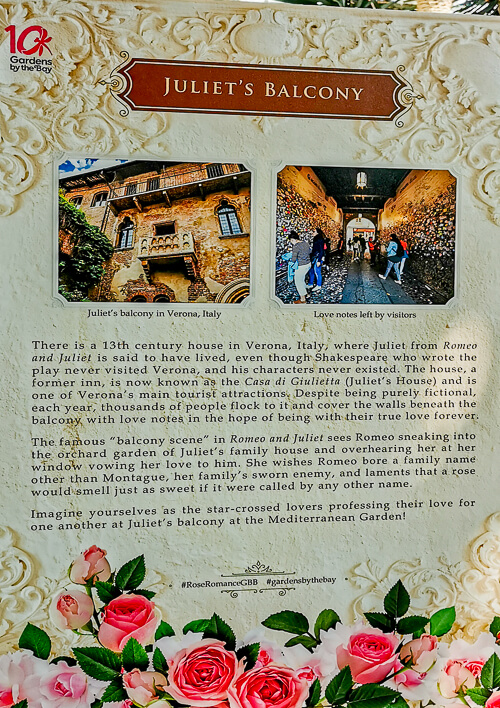 Sacred Art Reproductions
Right beside Juliet's Balcony is a miniature set of art reproductions. Some of the paintings include The Last Supper by Leonardo Da Vinci, and The Nativity by Pinturicchio.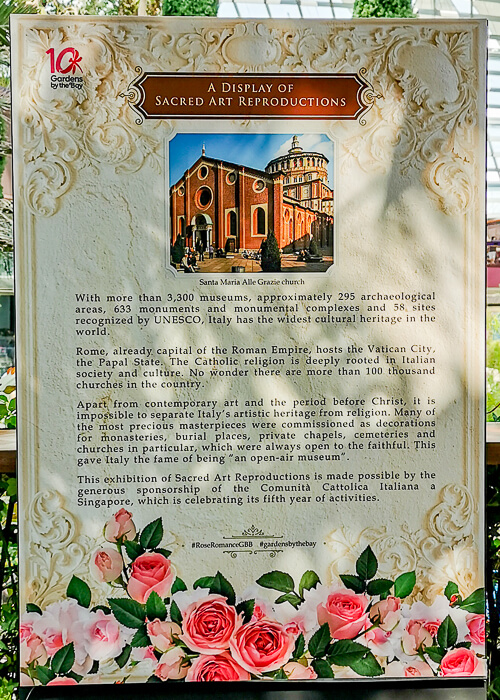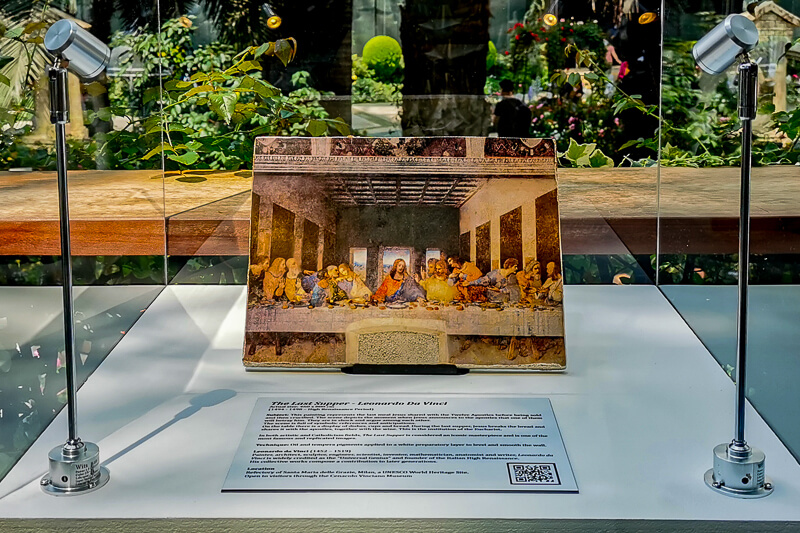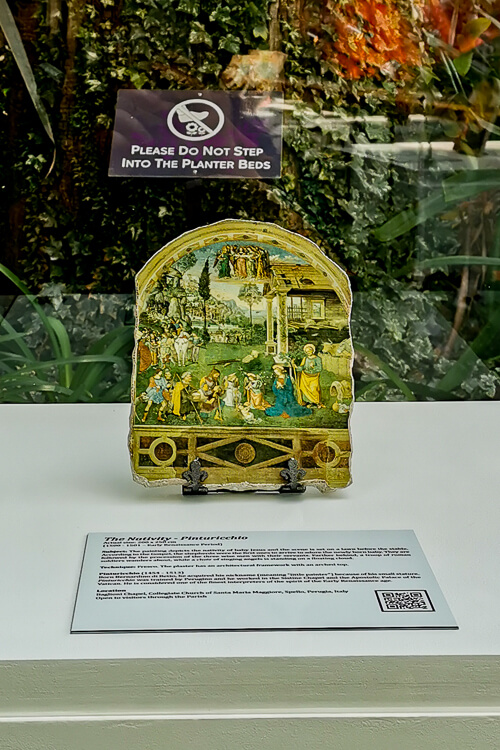 Flower Field
The main exhibition is located at the Flower Field. Here, you'll find rose fields amidst Italian-inspired landscape.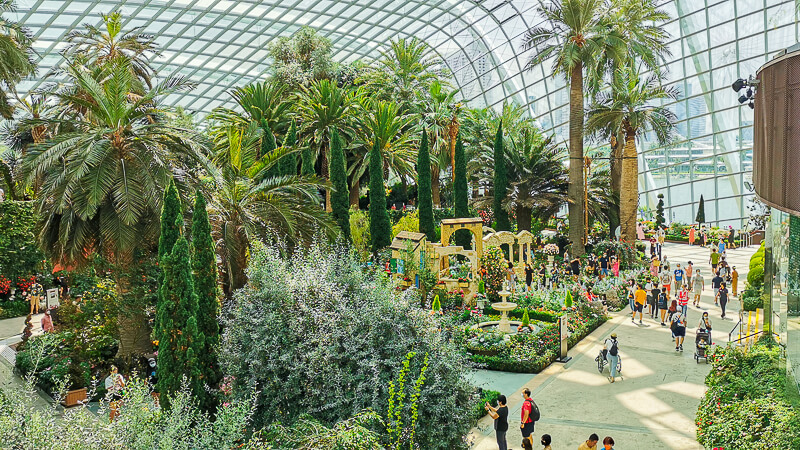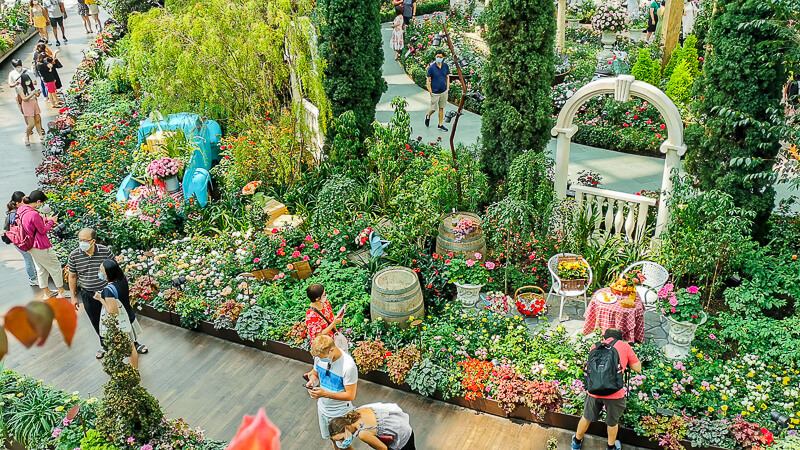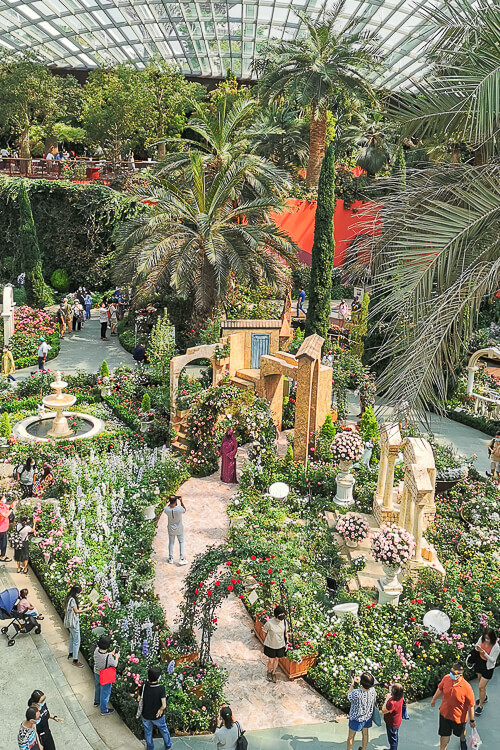 Italian Countryside and Gardens
At the Flower Field, you will feel like being transported to an idyllic Italian countryside. A picnic in the garden, a Vespa, floral arch, water fountain, there are so many Instagram-worthy spots at the Flower Field.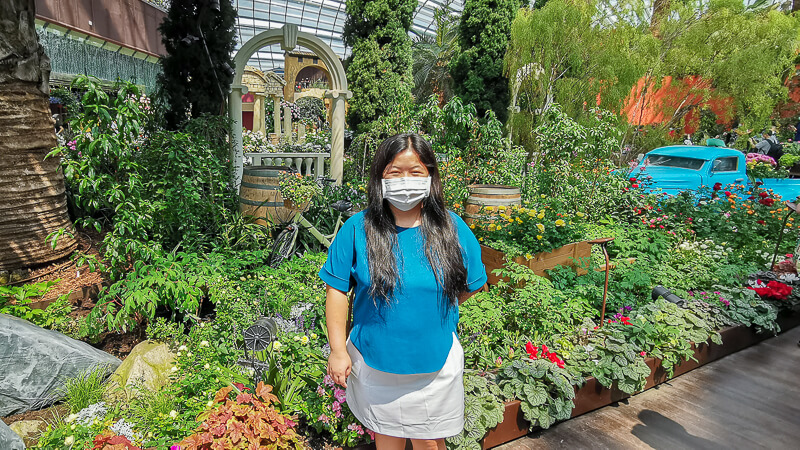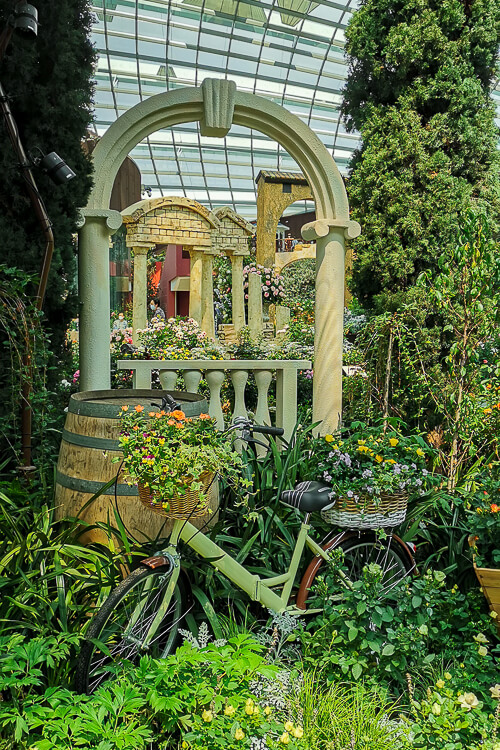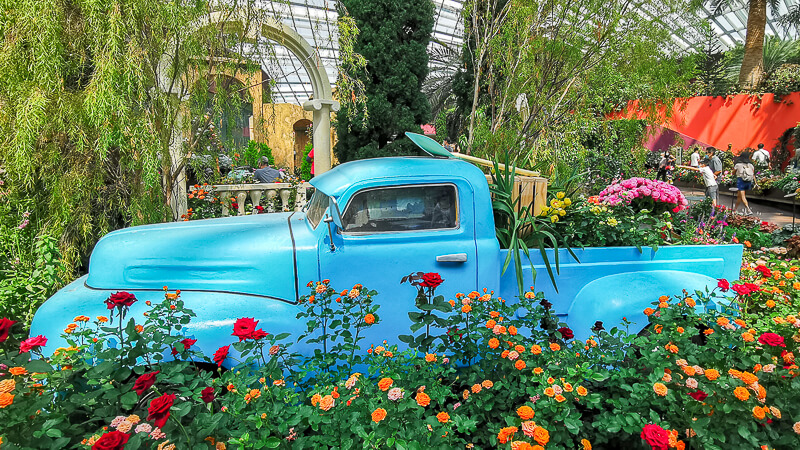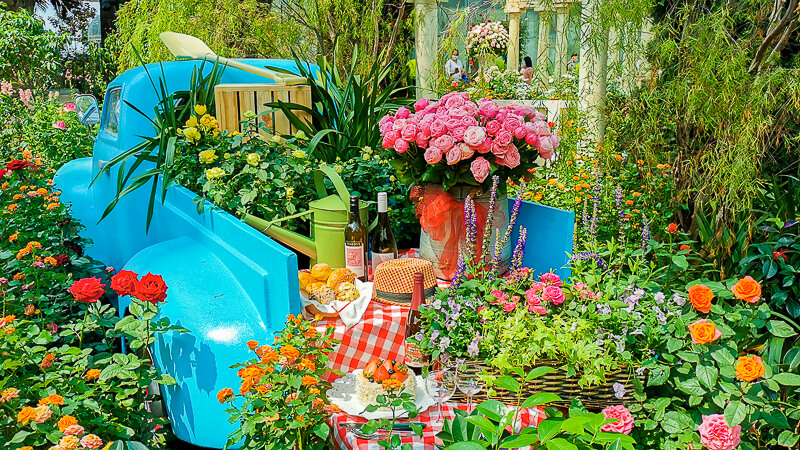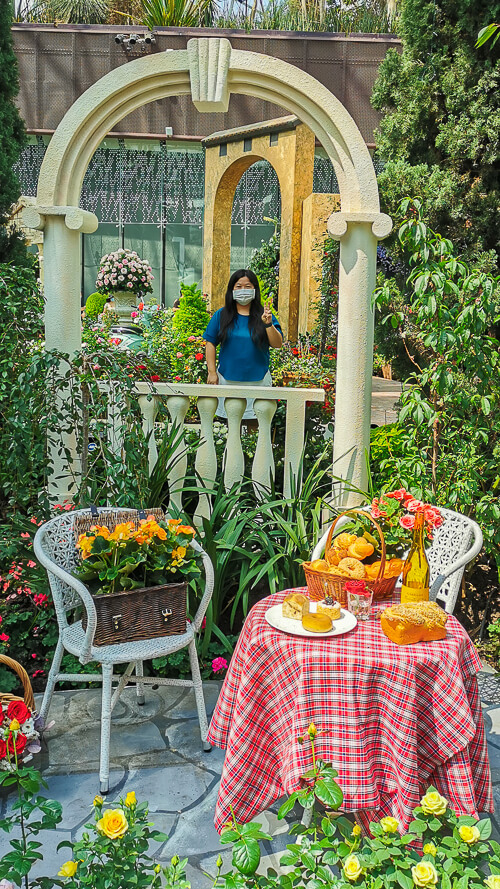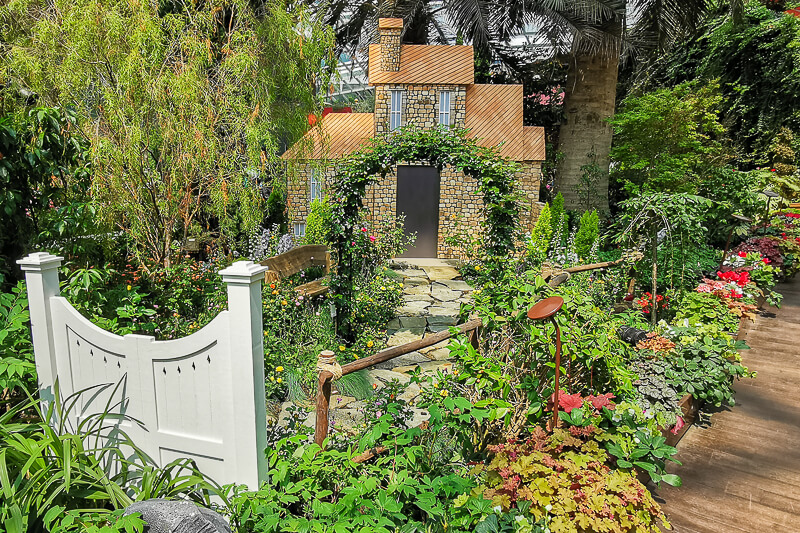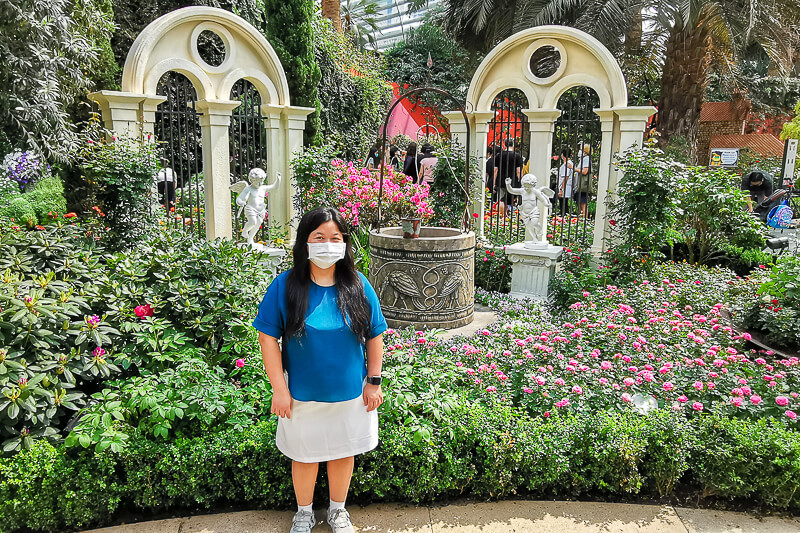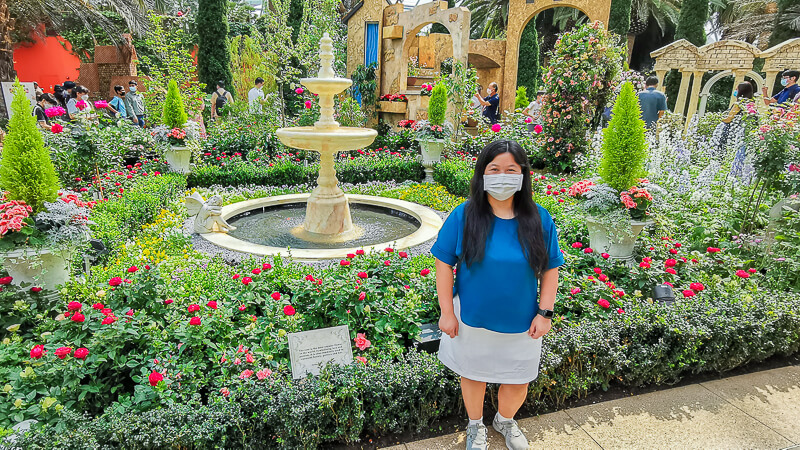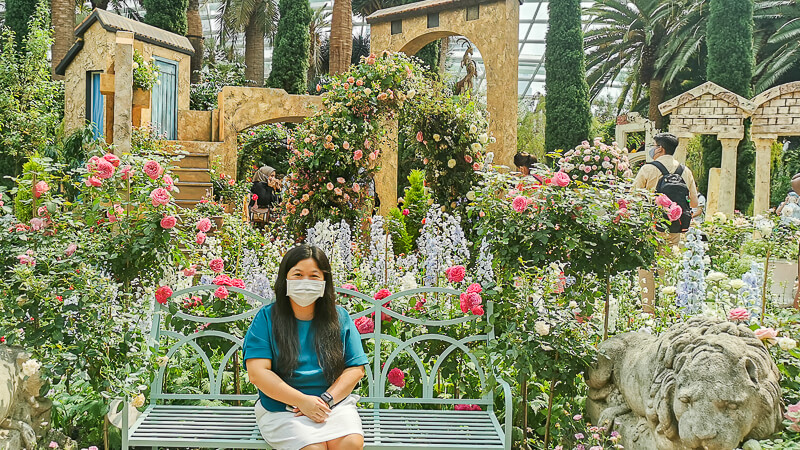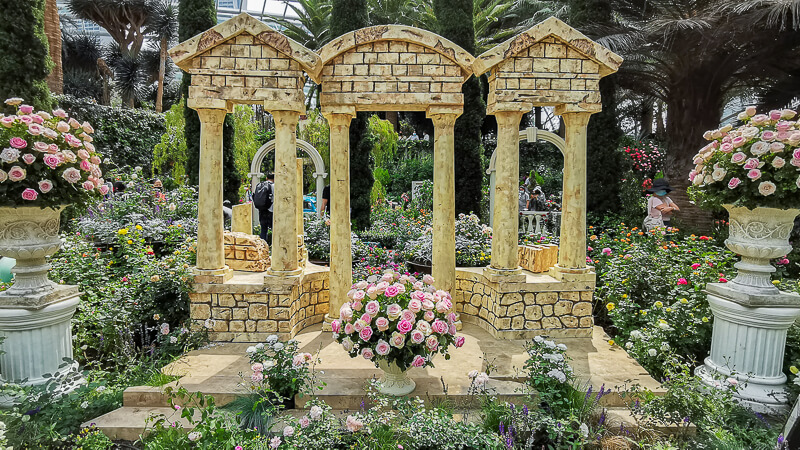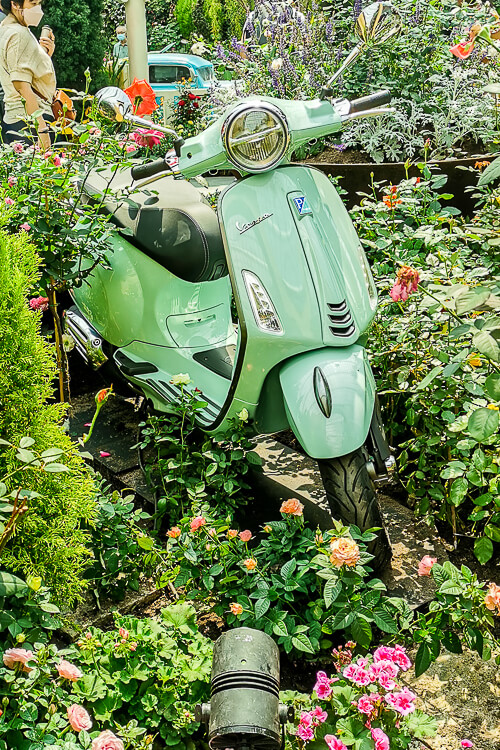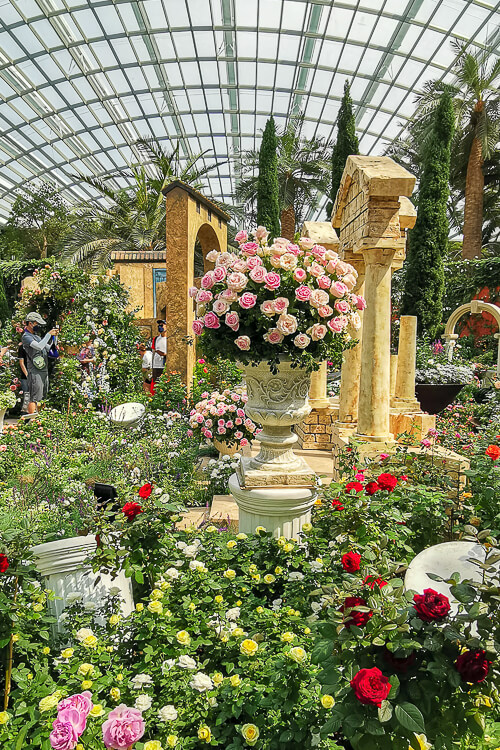 Roses
As I mentioned earlier, roses are in full bloom. There aren't many labels so I don't know the names of the roses. There's a guide of roses' colors though.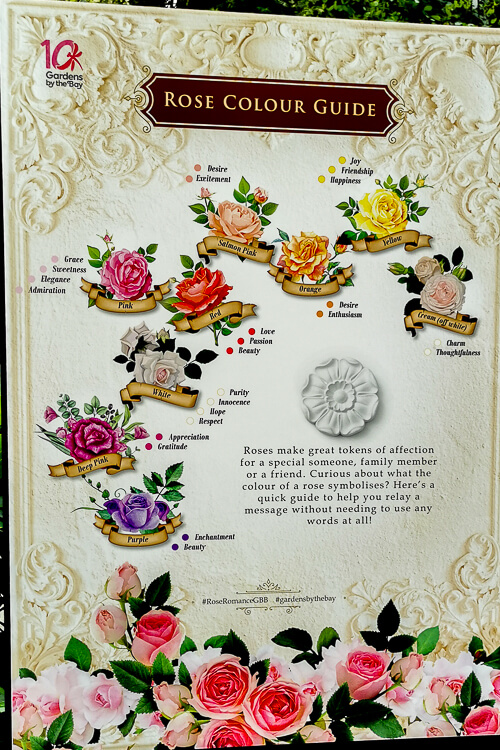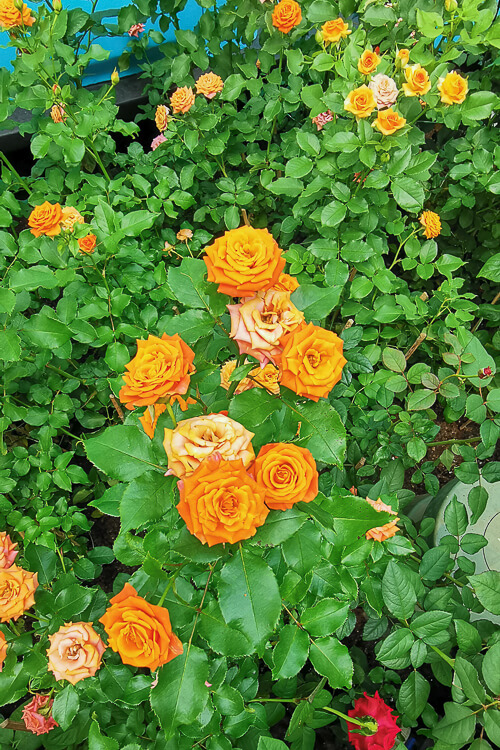 There is also a section that comprises of about 10 vases, each filled with colorful roses and accompanied with labels describing their names and origins.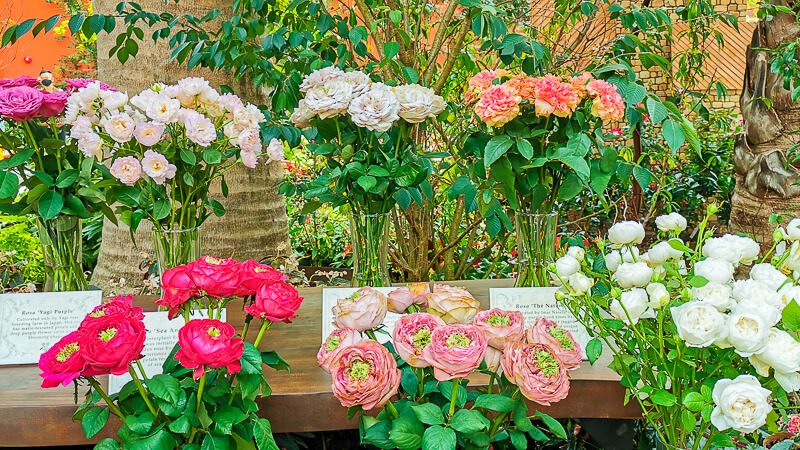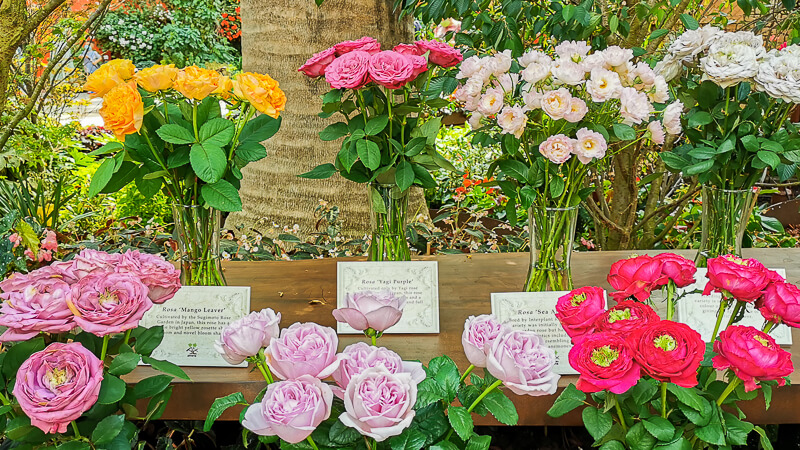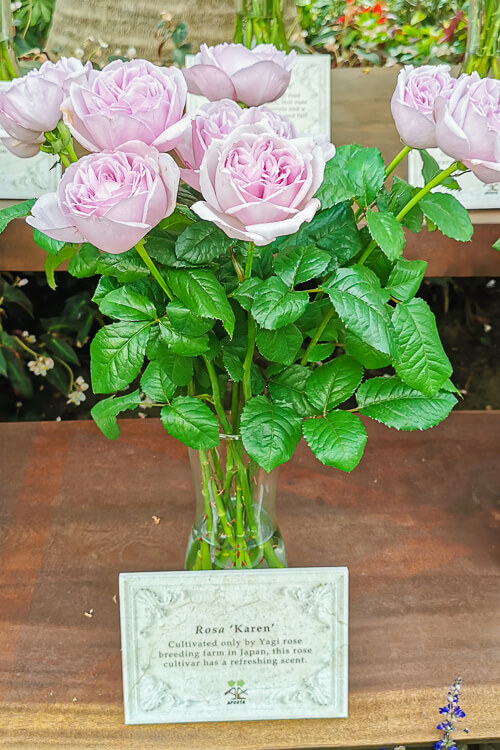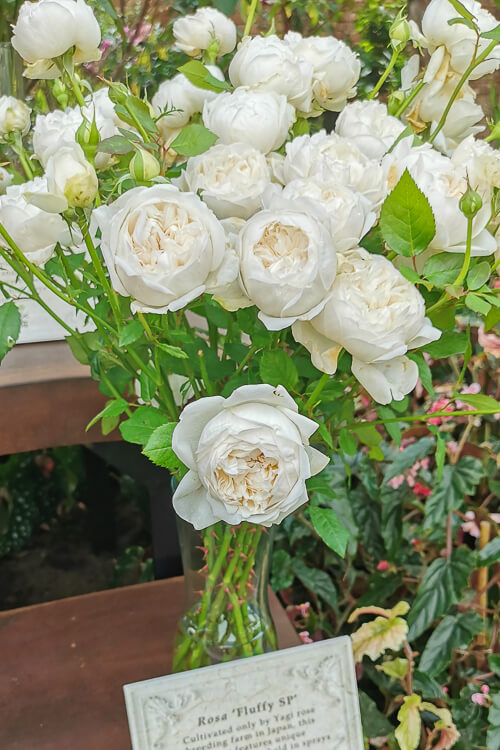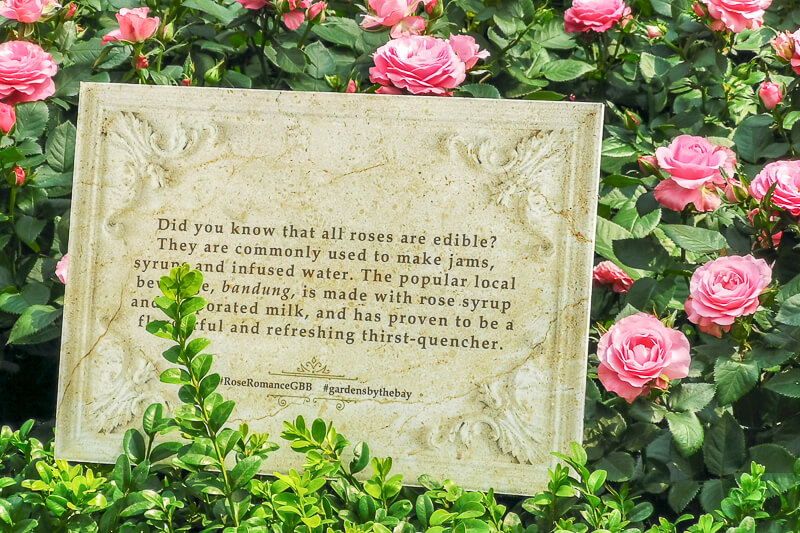 Thanks to this trip, I learned something new. And that is, all roses are edible!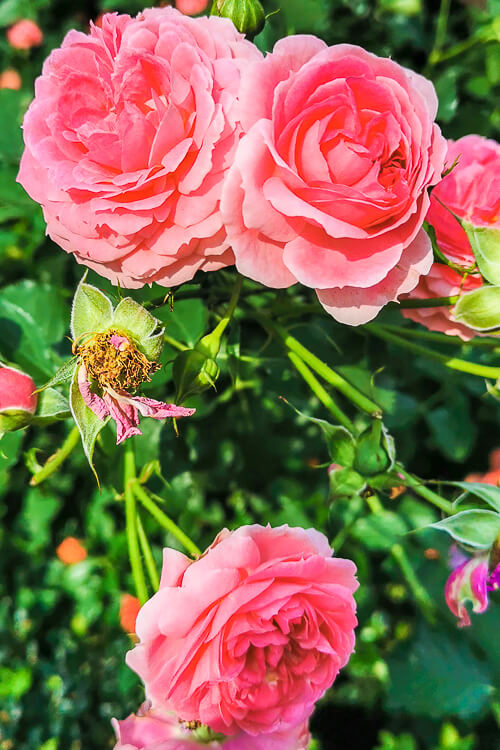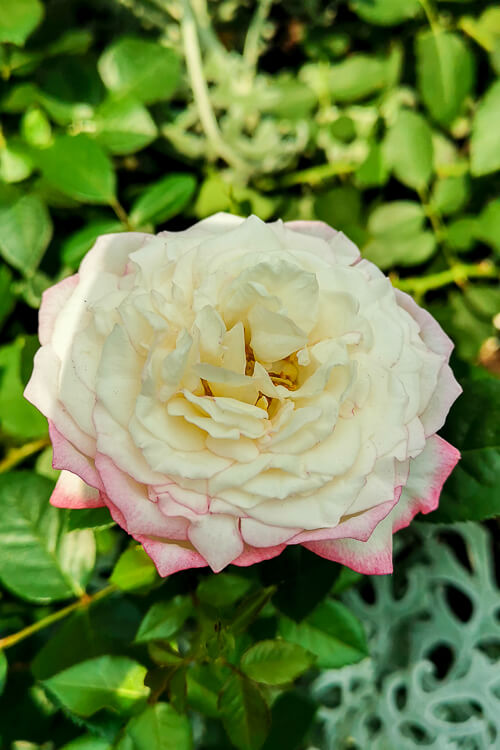 Read next:
If you like my work, you can buy me a coffee! Your support will help me to keep going!