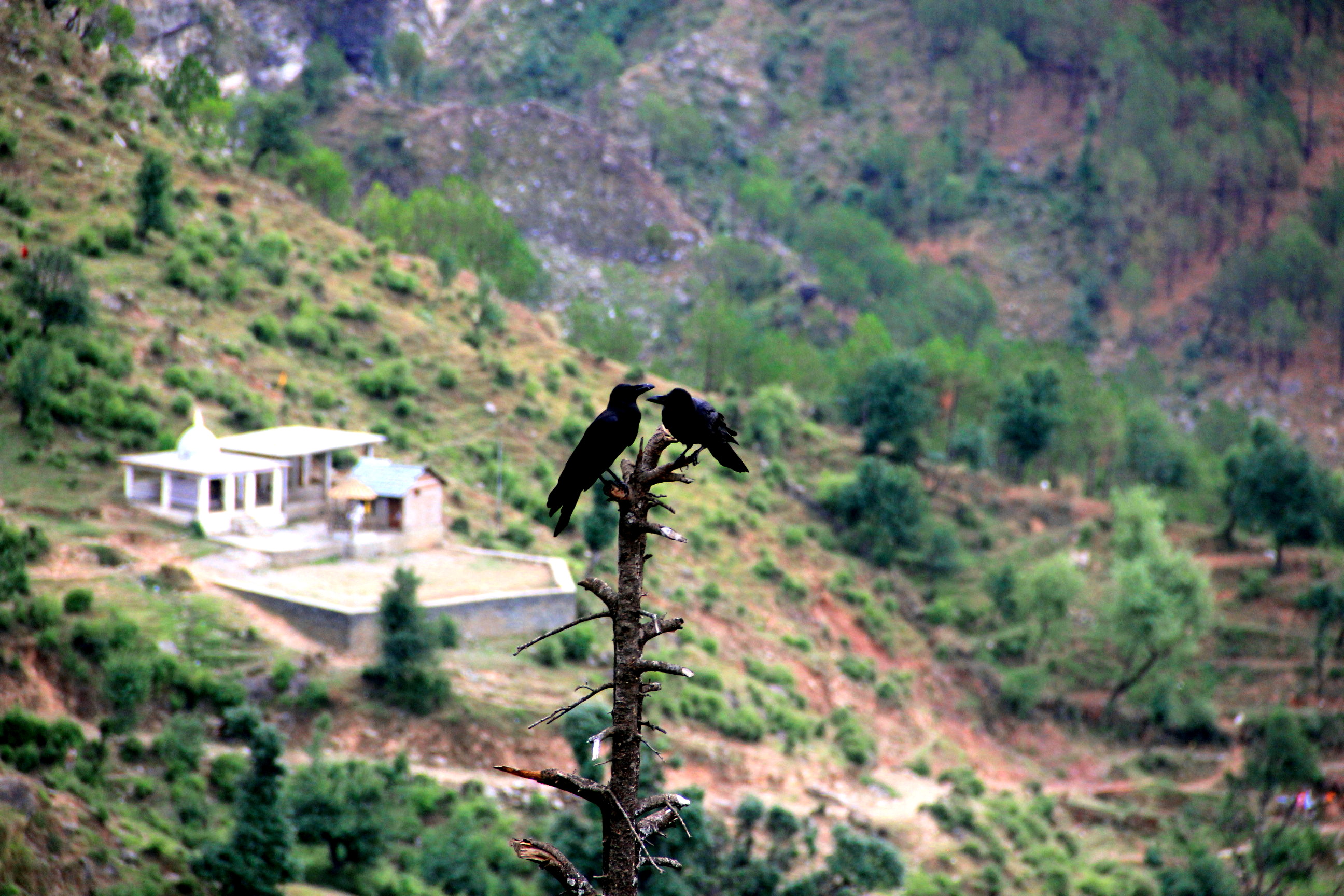 The day has finally come. The day we left a small town that has touched our heart and soul in so many ways. We have been a part of a wonderful community in McLeod Ganj.
We volunteered, we made friends, we listened to and shared stories, we learned what we like to do, we tasted freedom, we were surrounded by snow capped mountains, we saw Dalai Lama, we had the time of our lives. But all things come and go. We had to move on.
We had final breakfast in Carpe Diem. Elena went for her last conversation class with Sangmo, while I finished up my packing and souvenirs shopping. We had final lunch at Jimmy's together with Rabsel.
We told Rabsel of our plan after McLeod Ganj. I also told him that I would spend a week alone in New Delhi after Elena fly back home; I asked him if he knows anyone in town that can accompany me because I'm rather scared to explore New Delhi on my own.
Fortunately, he has a nephew in New Delhi, and he gave me his nephew's number. I was so relieved.
After lunch, I went to my final computer class at LHA. At the end of the class, I said goodbye to everyone at LHA. The receptionist at LHA (Sonam) gave me some tokens of appreciation for being a volunteer. They were a scroll that says I was a volunteer of LHA, and a white scarf. Until today, I still keep these 2 precious items in my memorabilia box.
After leaving LHA, we went to do our final businesses and eventually carried our bags from hotel to meet Rabsel at Commonground cafe, where we had our final meal for the day. Then we walked to an auto-rickshaw stand.
As we were about to start loading our bags to auto-rickshaw, Sangmo came. She was running towards us, as if she was afraid to miss our departure, oh my heart melted.
She gave a thread bracelet for both of us as a gift. She is so sweet and we were really touched. Then everything went so fast, we bid goodbye to Sangmo and took auto-rickshaw with Rabsel to a temporary bus stand near St John church.
We finally boarded the bus at 6.30pm after bidding farewell to Rabsel. We are going to miss McLeod Ganj for many years to come.
---
This is Part 9 of 14 in my "India Trip in 2011" series. To read from the beginning of this trip, click here.
To see all articles I've written about this exotic country, visit my India page.