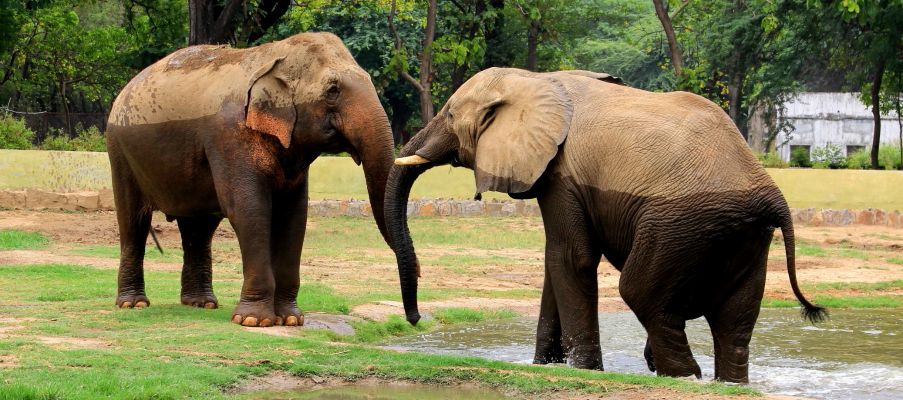 There was an argument between the driver and passengers of the bus that I rode from McLeod Ganj to New Delhi.
They were arguing in Indian language, probably Hindi. We did not understand the language but we understand that the passengers were complaining that they had paid for deluxe bus, which comes with air conditioner, but there was no air conditioner. The driver said something like the air conditioner wasn't working, then the passengers were demanding for refund.
After few rounds of arguing and yelling, eventually the driver turned on the AC and continued driving. We were just like: Wow. This is definitely a really interesting encounter for me. As the bus drove on, we continued our sleep as well. Our bus arrived at Delhi at 6.30am, it only took 12 hours compared to our 13-hour journey from Delhi to McLeod Ganj.
The first thing we did after arriving at Majnu Ka Tilla is to check in Hotel Ga-Khyil, the same hotel that we stayed in during our first day in Delhi. After checking in, we felt extremely hungry, we asked the hotel receptionist how to go to the nearest McDonald's.
She said it's at Kamla Nagar, which can be reached by taking rickshaw. We then took rickshaw for Rs 40. We arrived at McDonald's at 7.50am but McD's opening hour is 8am, so we waited until 8am.
Even though opening hour is 8am, the staffs only came at 8am, and they took a while to prepare the food and clean the store. We patiently waited until they were ready to take our order. I had McSpicy Chicken meal, but the taste was different from that in Singapore. Anyway, it was a good cure for our homesickness.
From McD, we took rickshaw to the nearest metro station, which is Vishwa Vidyalaya, then continued with metro from Vishwa Vidyalaya to Pragati Maiden.
In New Delhi Metro, there is "ladies compartment". Look for the signs on the floor indicating location of ladies compartment. During non rush hour, the passengers were not too savage. However during rush hour, there were so much pushing around when entering and exiting the train, even for ladies compartment, so you need to take care of your belongings.
From Pragati Maiden station, we took rickshaw to National Zoological Park. The weather was not too hot, so it was a perfect day for zoo. Entrance fee was Rs 100 for foreigner in 2011, which has increased over the year. The park is so huge. We were exhausted from exploring the park on foot.
After zoo, we were still craving for fast food. We went to Kamla Nagar to have KFC, yay! Then we went back to our hotel.
At Hotel Ga-Khyil building, we visited Tenzin office to ask him whether he could help us book a very cheap hotel room to store our luggage while we go traveling to Agra and Varanasi, he said he could let us keep them in his office! And he didn't want to charge any fee. What a generous man!
We asked him to book us a cab for next day, to bring us from hotel to Railway station. He told us to get ready at 4am the next day. We then quickly packed our bags and brought our luggage to Tenzin office not long after. We went to bed early that day.
---
This is Part 10 of 14 in my "India Trip in 2011" series. To read from the beginning of this trip, click here.
To see all articles I've written about this exotic country, visit my India page.