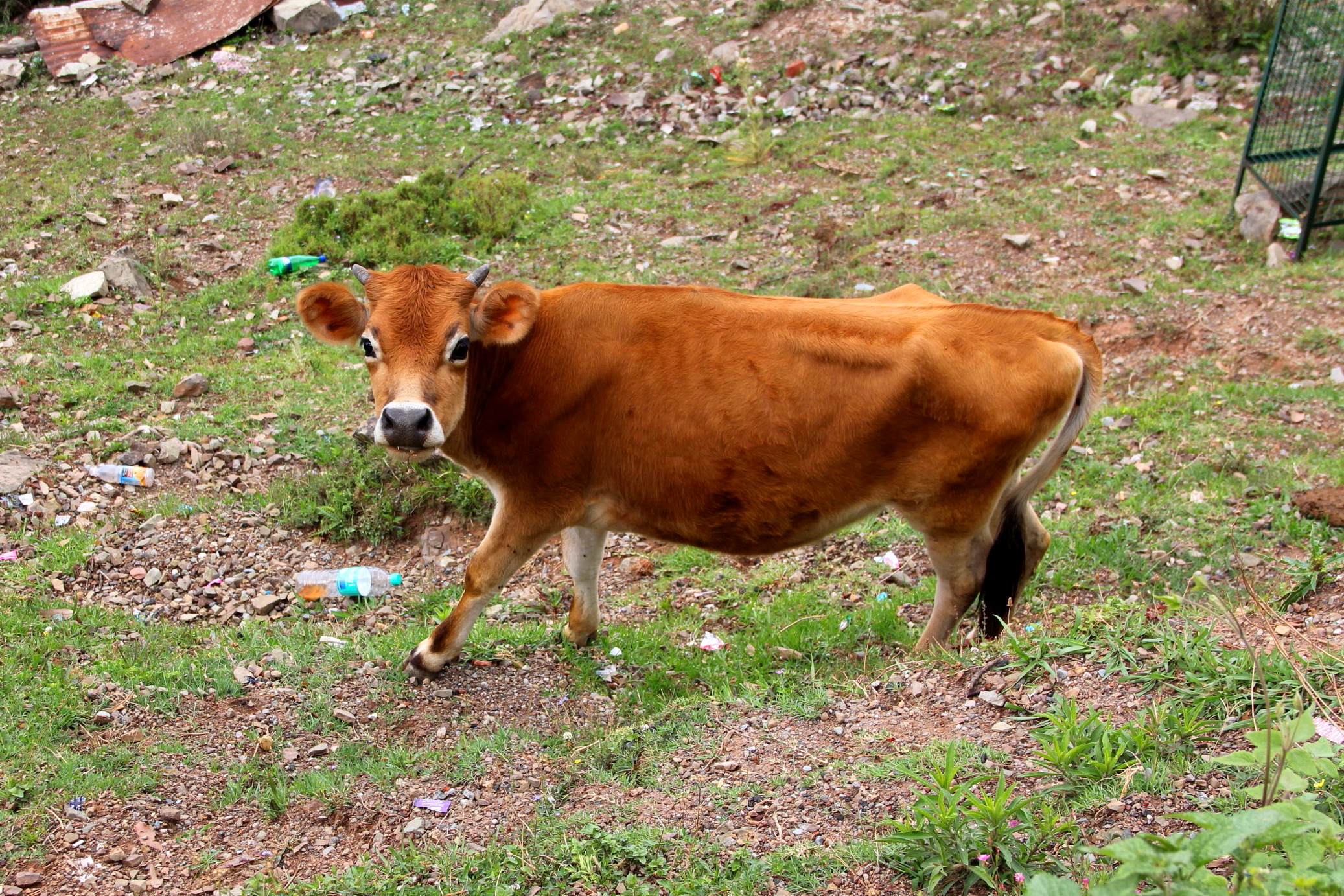 On a fine Saturday, I was introduced by Elena to her conversation buddy, Sangmo. Sangmo is a Tibetan nun who is eager to learn English. Elena converses with Sangmo daily, except Sunday.
The three of us had lunch at Nick's. Then we walked to Sangmo's house. Her house was a simple 1 room house, with a few modern electrical appliances like rice cooker and stove. No fridge, no TV, no fan though.
I was so humbled by how simplicity can bring so much happiness in one's life. She's the happy-go-lucky type of woman. I promised to send her postcards when I'm back in Singapore.
On a relaxing Sunday, we spent 3 hours in a gemstone store near our hotel. We read gemstone books to learn the meaning of each stones, talked to the seller to gain some insights, and chose a few stones to buy as a souvenir. I bought peridot for myself, mystic topaz for my mom and cousin, quartz and garnet for my sisters, and lemon topaz for another cousin. I got a crush with gemstones!
Done with gemstones, we were extremely hungry and immediately went to Jimmy's for lunch. I finally took the plunge to disobey by strict diet of no meat, no egg, no milk, no fruit diet. I ordered Chicken Meatball Pasta! And it tasted like heaven! Even though my medicine wasn't completely finished yet, I just decided to make the best of my final 3 days in McLeod Ganj. And my stomach turned out fine after the meal, so yay!
On Monday, the 2nd final day in McLeod Ganj, I walked to Dharamkot after my final meditation class at Tushita. I read somewhere that it is possible to go to Bhagsu Waterfall from Dharamkot, so I wanted to give it a try.
The path to Bhagsu was not clearly marked, I had to asked a few people along the way. The scenery was an interesting one, the town of Dharamkot was small and peaceful, there were quite many backpackers. There was a public swimming pool too in Dharamkot.
Eventually I reached Bhagsu Waterfall entrance after following some signs. The waterfall was awesome! Unfortunately I couldn't walk to the waterfall because I had to rush back to my computer class at LHA. Fortunately my camera has great zoom, so I could get a few captures of the waterfall.
If I have another opportunity to go to McLeod Ganj in the future, I wish to get near to Bhagsu Waterfall, and trek the Triund Hill.
Arriving back to McLeod Ganj from Dharamkot, I had a good chicken steak at Carpe Diem before going to my final computer class at LHA. Ah, I was sad to leave McLeod Ganj and LHA and to say goodbye to everything 🙁
Neil, the president of LHA, wanted to treat Elena and me a farewell dinner. In the evening, we walked to Dharamkot to dine at Family Pizzaria Restaurant, who makes great pizzas. Yeah, I visited Dharamkot twice in a day, LOL. Neil walked us back to our hotel and bid farewell to us :'(
---
This is Part 8 of 14 in my "India Trip in 2011" series. To read from the beginning of this trip, click here.
To see all articles I've written about this exotic country, visit my India page.