Plaza Premium Lounge is one of the 3 contract lounges in Terminal 1 Changi Airport Singapore. The other two are SATS Premier Lounge and Marhaba Lounge.
During my visit, Plaza Premium Lounge didn't accept Priority Pass & LoungeKey holders, hence the lounge wasn't too crowded. However, from mid 2023, Plaza Premium Lounge has rejoined Priority Pass & LoungeKey network.
Here's my first impression and review of Plaza Premium Lounge at T1.
Opening Hours
Plaza Premium Lounge at T1 is open 24 hours daily.
To check the latest opening hours, I use Plaza Premium website here.
How to get there
After clearing the immigration at Terminal 1, turn left and follow the signs to Plaza Premium Lounge (refer to the following photos). The logo of Plaza Premium Lounge is in purple color. The logo is quite small, so it might be easy to make mistake if you're not careful.
Plaza Premium Lounge is located at Transfer C, near Gate C1. It is quite a distance from Gate D (about 15 mins walk), so if your flight is departing from Gate D, do allow 15mins walking time from Plaza Premium Lounge to your Gate.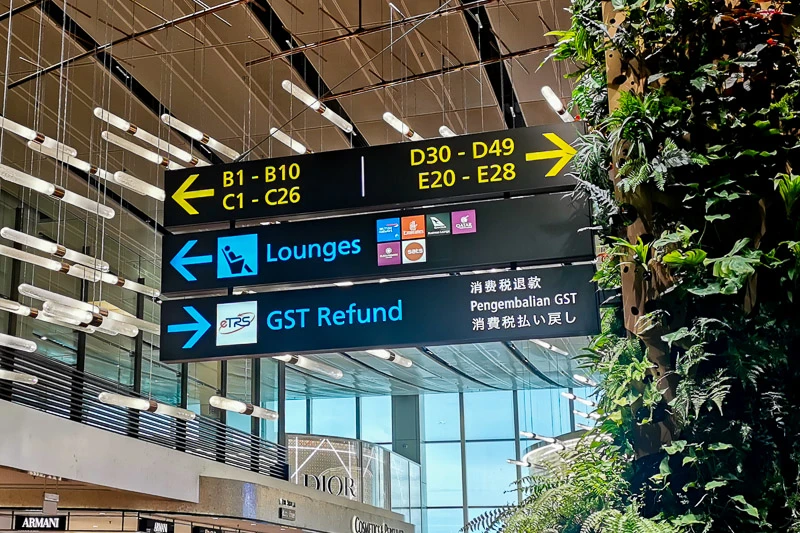 Have any questions about traveling in Singapore? Join All About Singapore Travel FB group, I'll be there to answer your questions!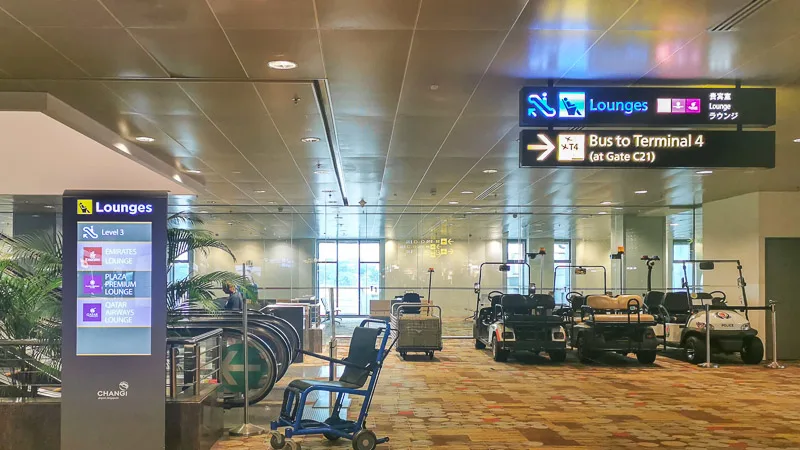 Admission
Here are the options to get access to Plaza Premium Lounge:
Via memberships such as:

Priority Pass
LoungeKey
DragonPass

Via credit cards that give Plaza Premium Lounge access, such as Diners and Amex Ascend
By paying:

walk-in rate: from S$55
online rate: from S$47
To check-in, I had to present my boarding pass and Amex Ascend physical card (because I used Amex Ascend vouchers).
Want to get free lounge access? Read: Which Singapore Credit Cards Have Free Lounge Access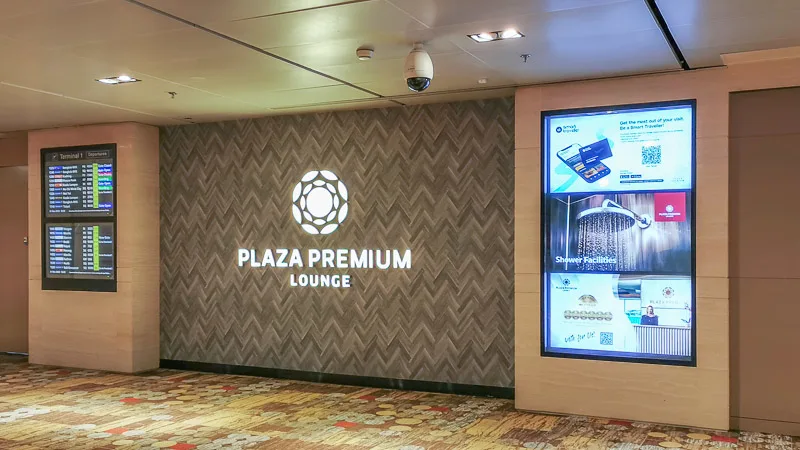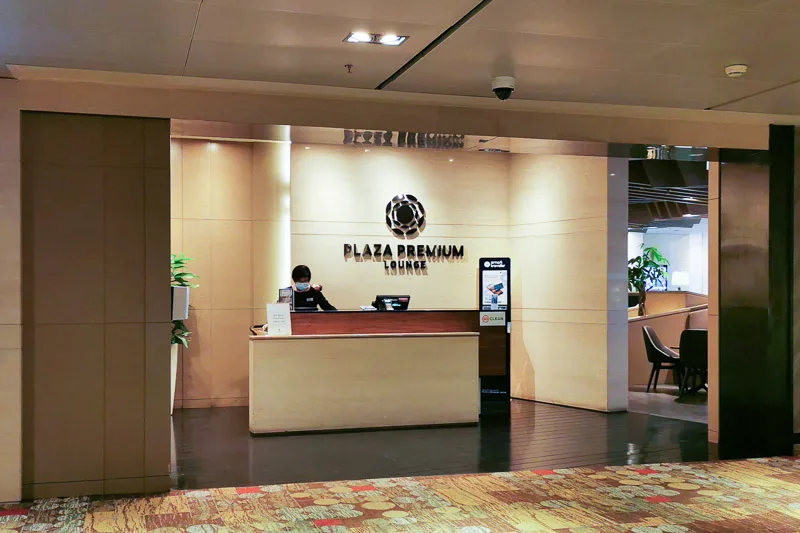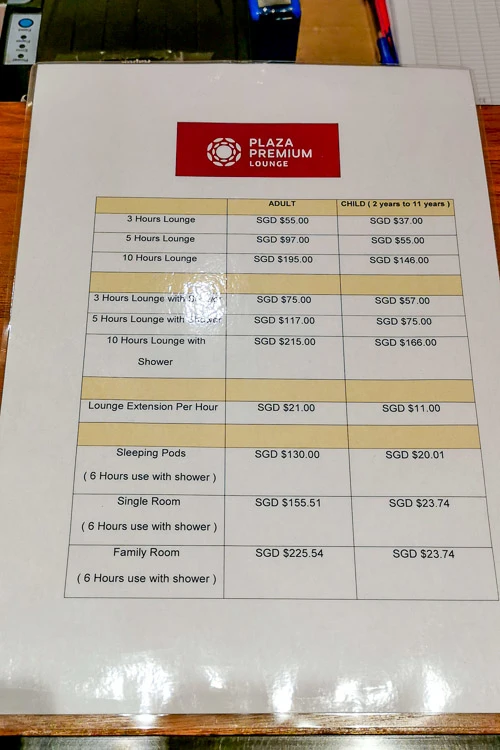 Seating
For easy reference, let me try to categorise the layout of Plaza Premium Lounge into 3 different sections: the main section, the work section, and the dining section.
The main section is probably the best section of the Plaza Premium Lounge. Here, there are plenty of armchairs with small side tables and power outlets. Some of the seats face the runway, while others face the inside of the lounge.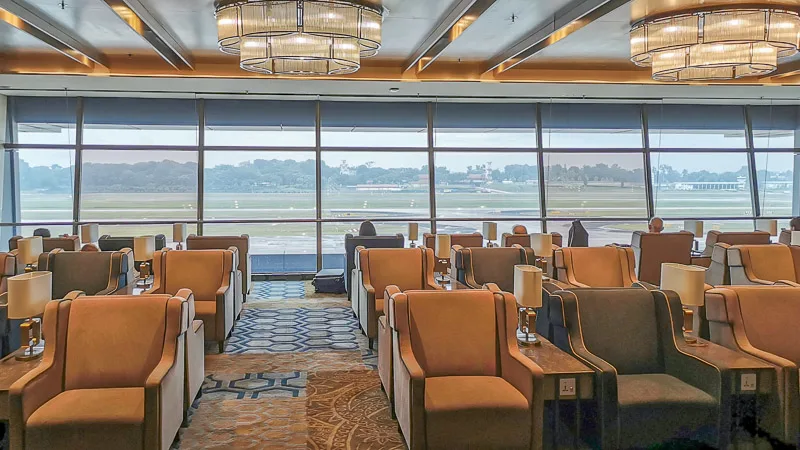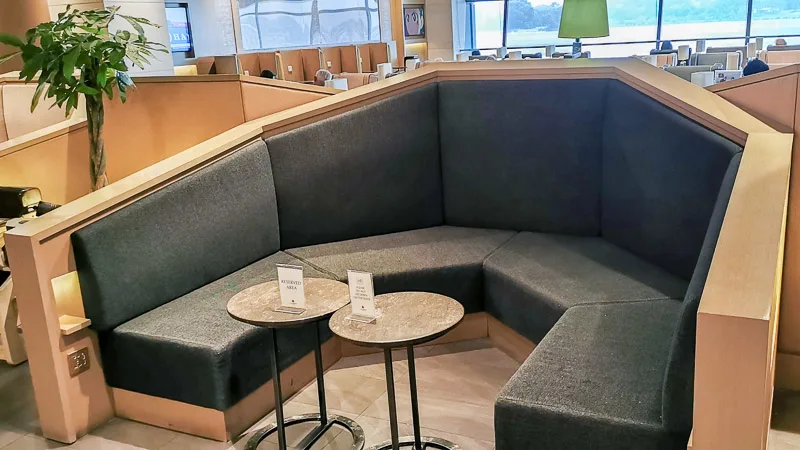 At the side, there is a row of small work stations with cushioned seat, small table and power outlet.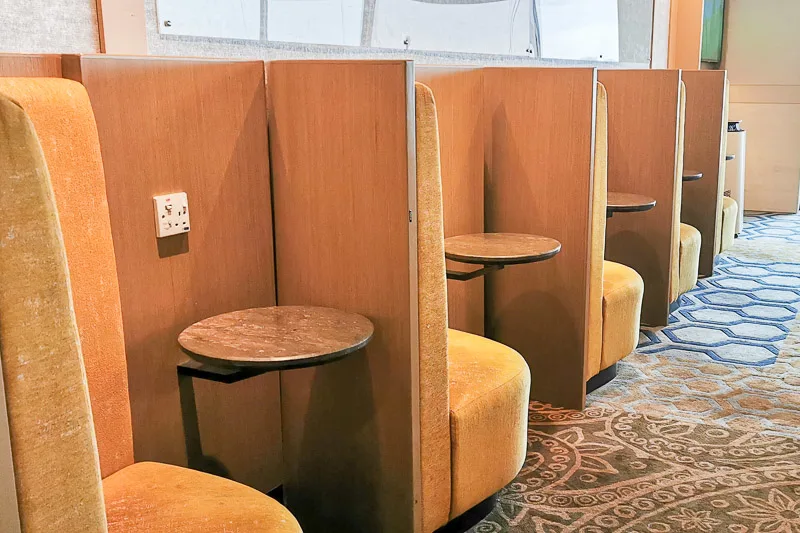 The work section comprises hexagonal-shaped cubicles.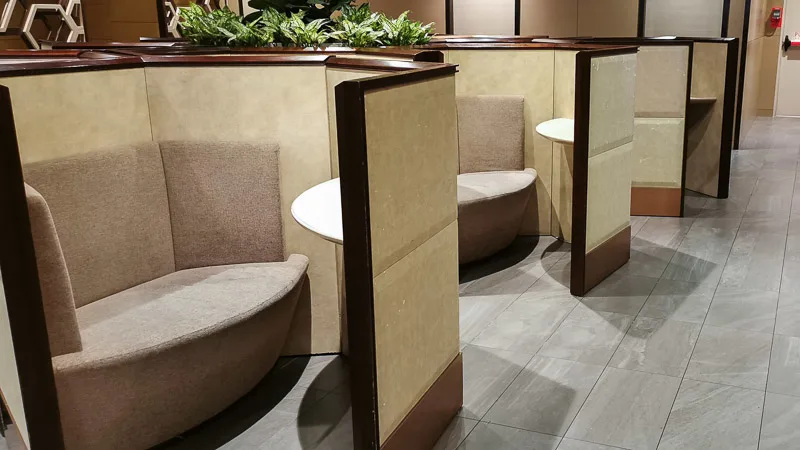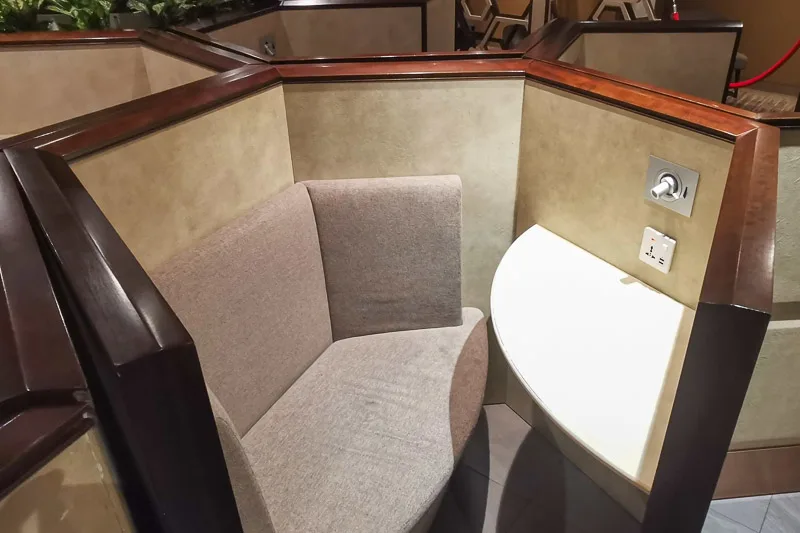 The dining section comprises several dining tables as well as a high table.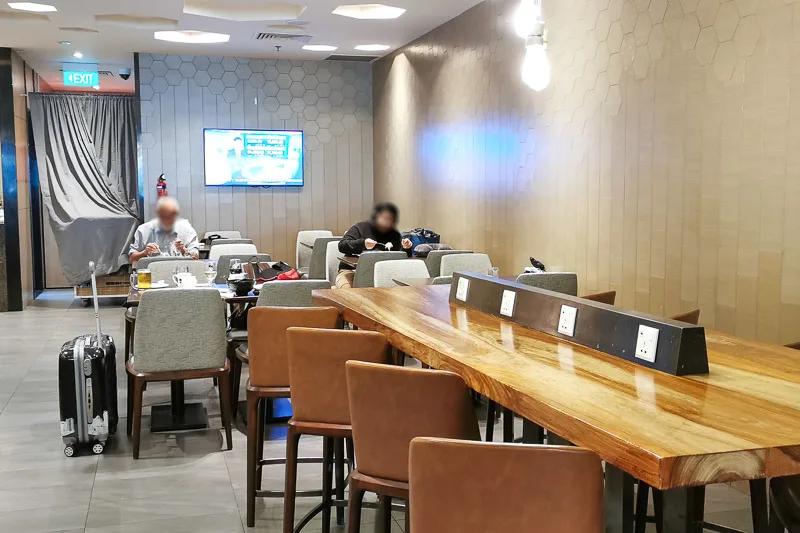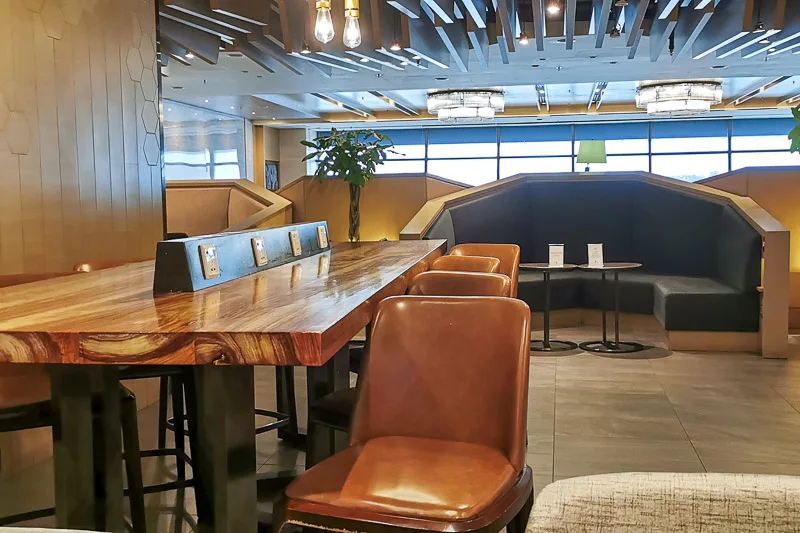 Food
The food section is not that huge.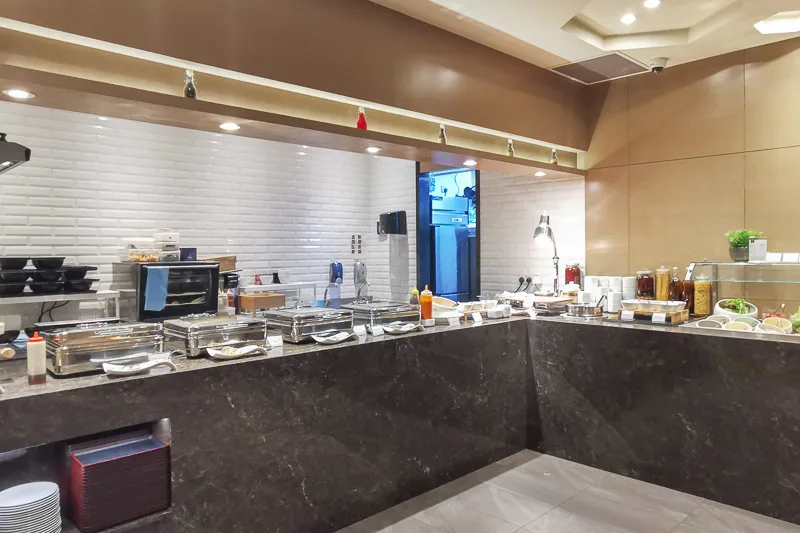 At the noodle station, the options during my visit were laksa and vegetarian noodle. The noodles were prepared upon order.
I tried the laksa and I felt it was just okay. The prawns were small-sized prawns that you hardly notice if you're not paying attention.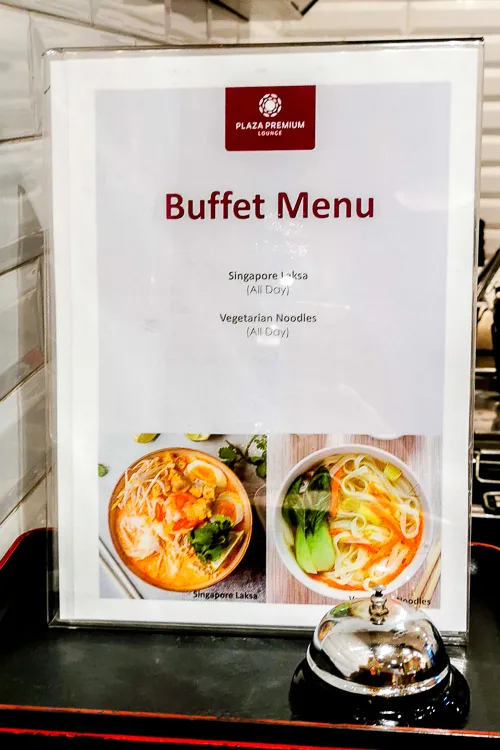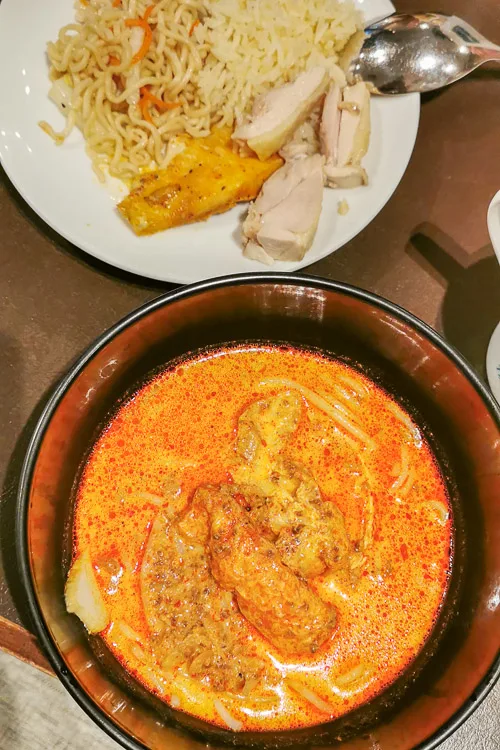 The food served in the main buffet line during my visit were Hainanese chicken rice, fried instant noodles, baked fish fillet, pancake.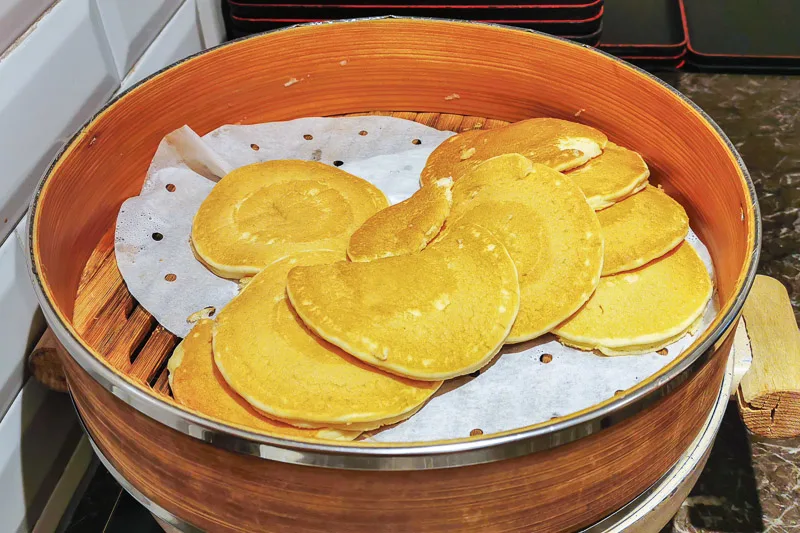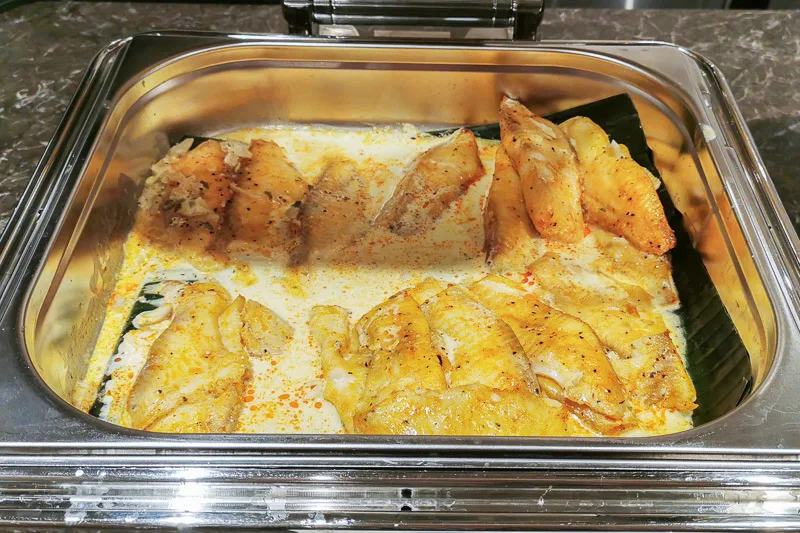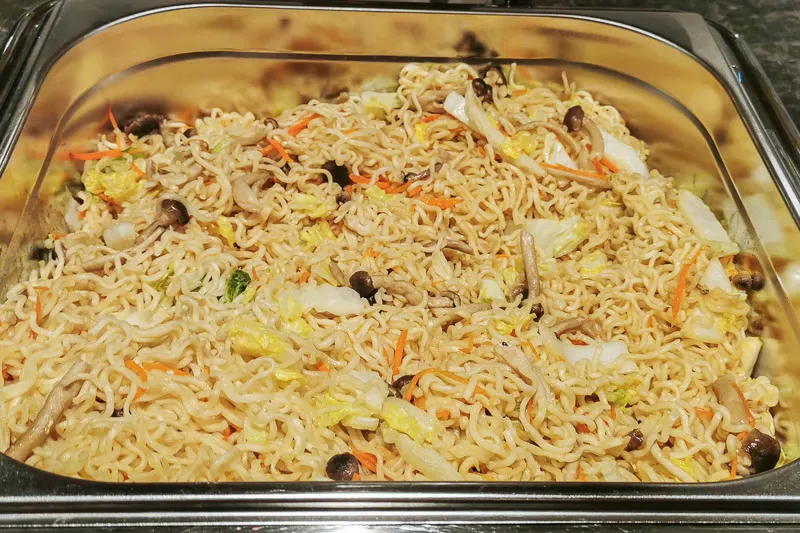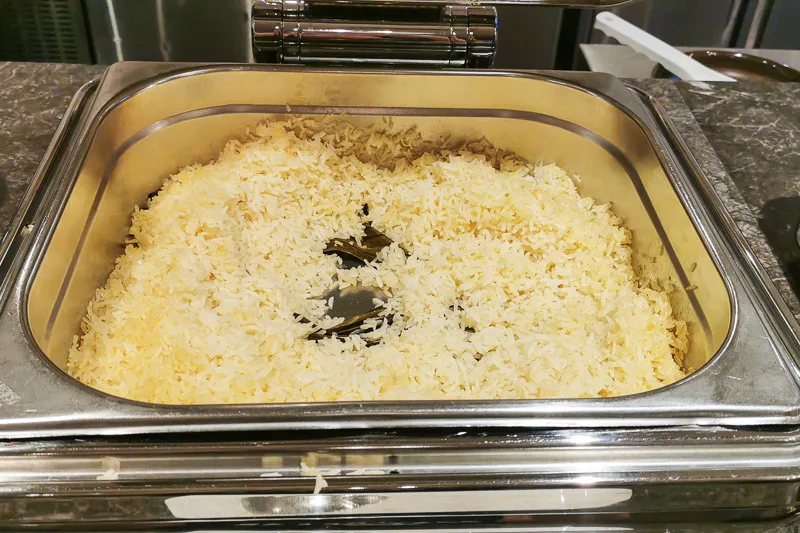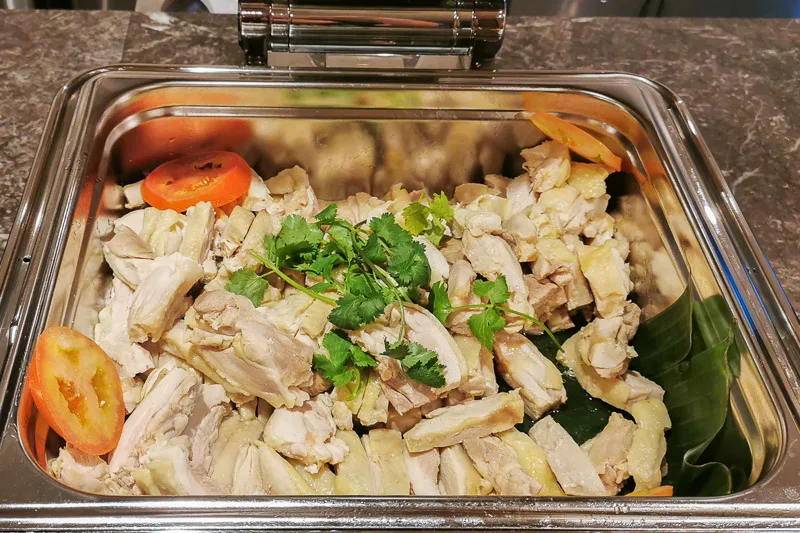 The steamed chicken was alright, but the rice was tough! I'm sure you can find better chicken rice from hawker centres. Meanwhile, I find the fried instant noodles and fish fillet to be enjoyable.
There were also toast section, pastry section, congee section and salad bar.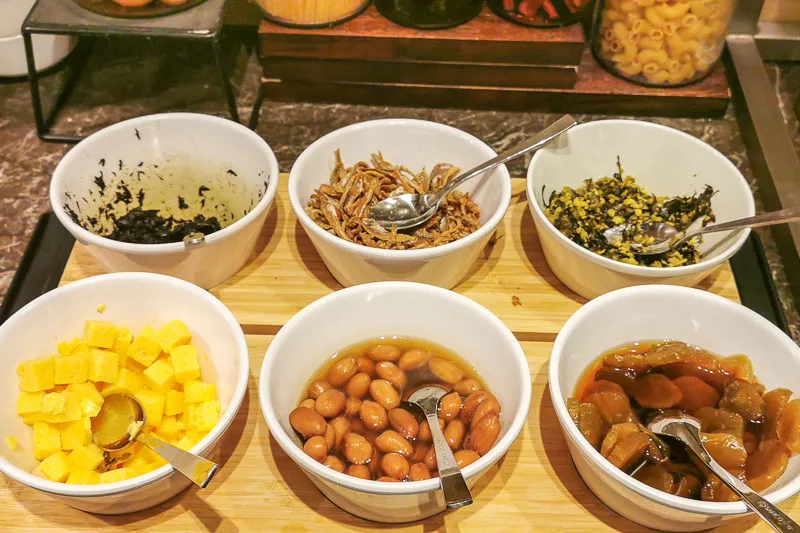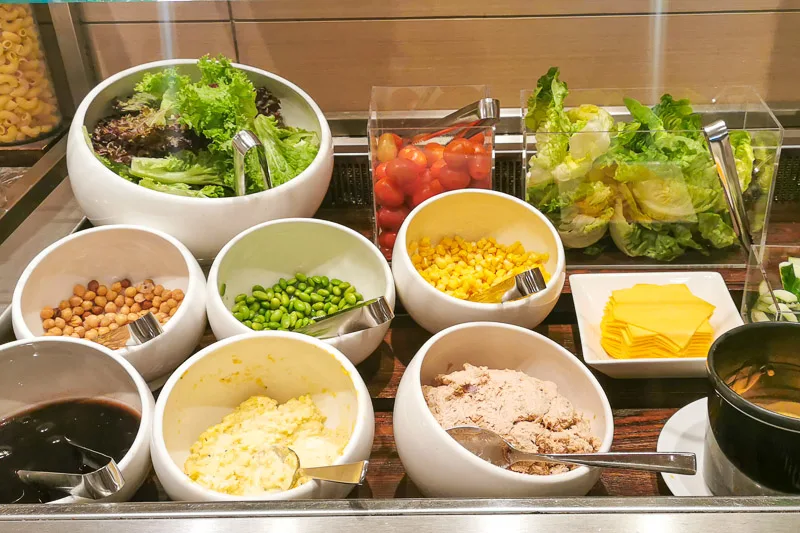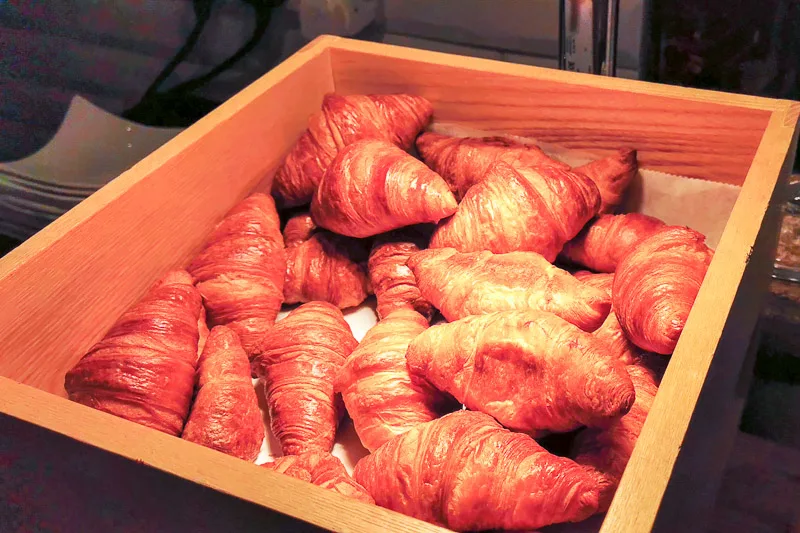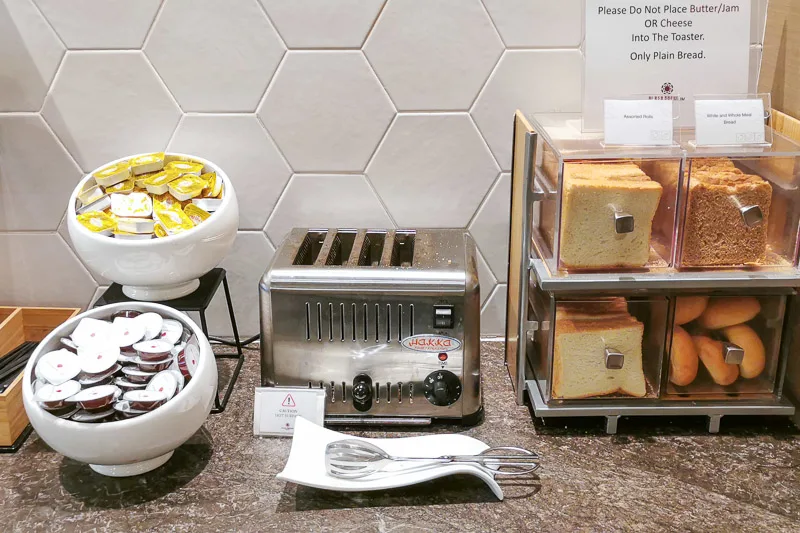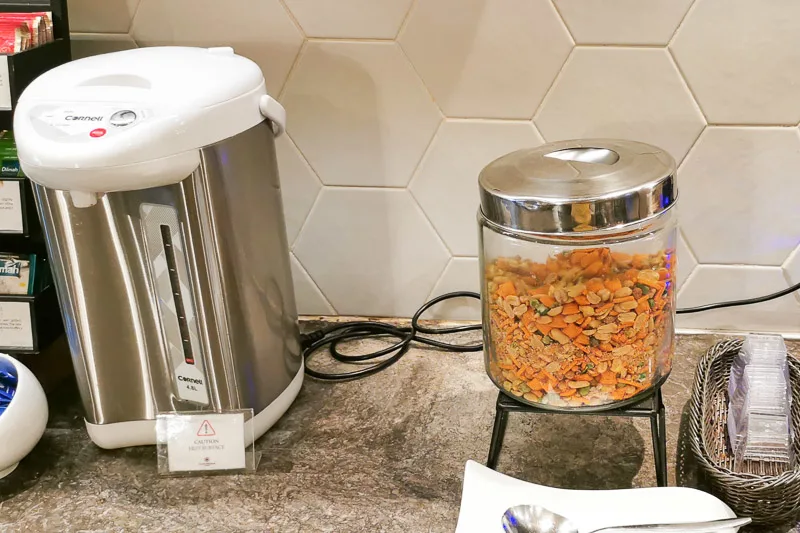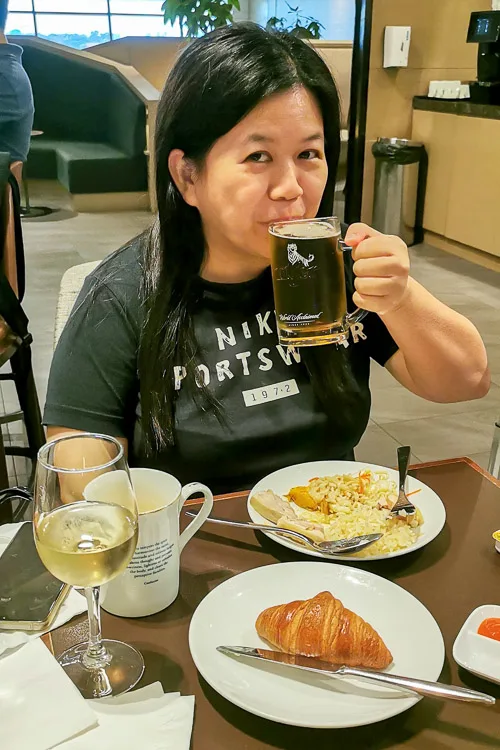 Drink
At the fridge, there were Coke, Sprite, Fanta, Heavens & Earth, Ayataka and A&W.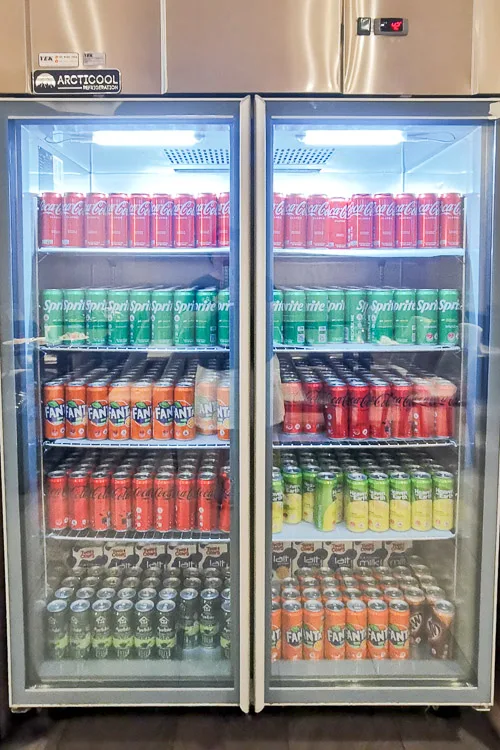 At the hot beverage section, there were coffee machines and hot teas.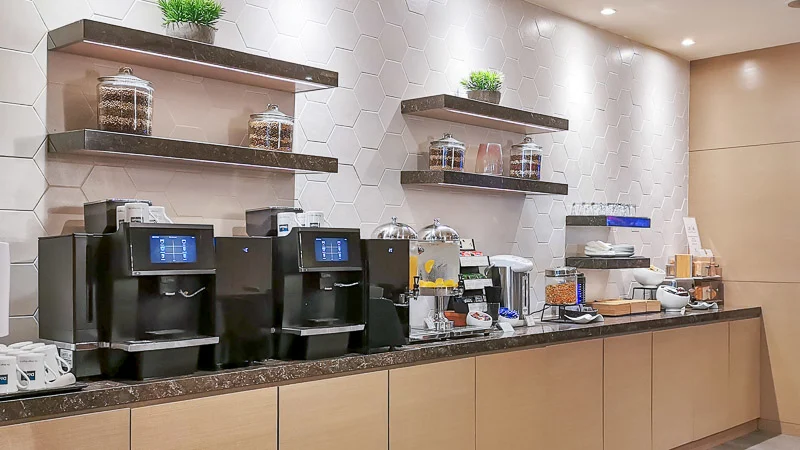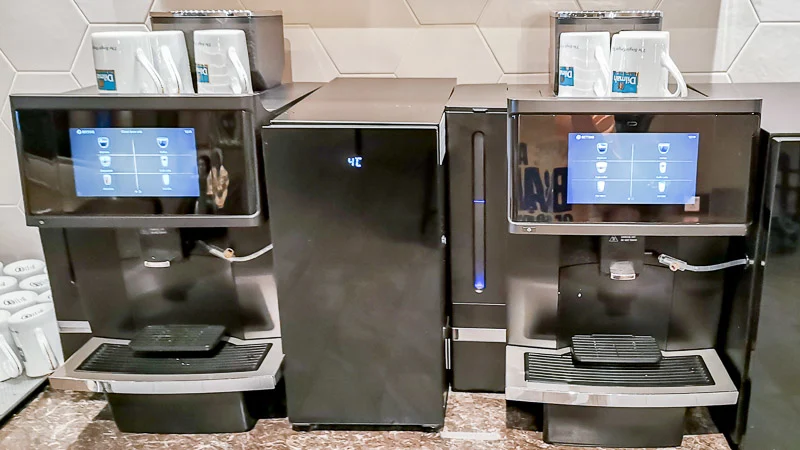 There were also orange juice and infused water near the coffee machine.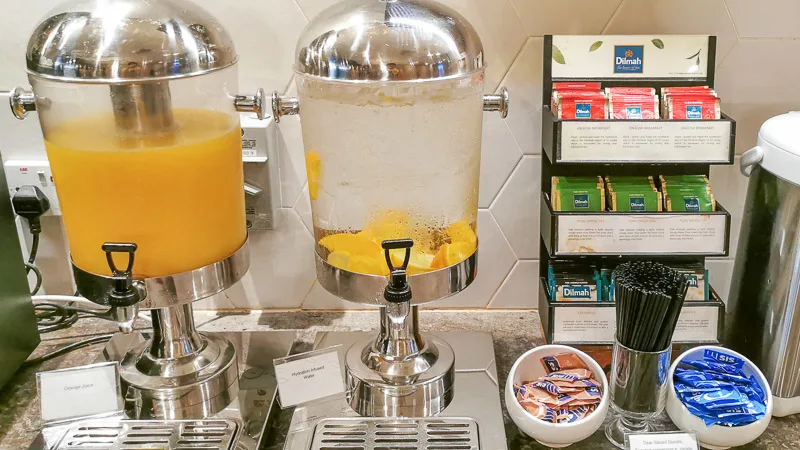 Alcohol lovers can only enjoy beers on tap as well as house wines (red & white) for free. However, it's not self-service. You need to ask the staff do pour the alcoholic drinks for you. Thankfully there isn't any limit of how much alcohol you can request.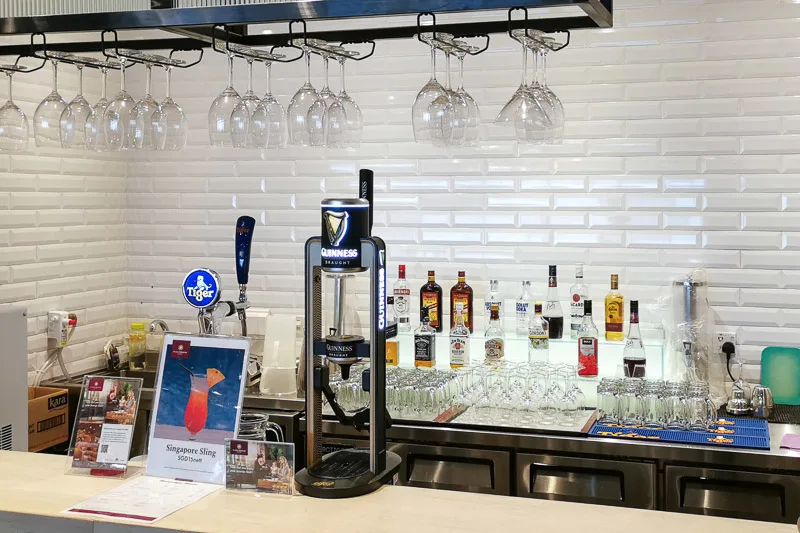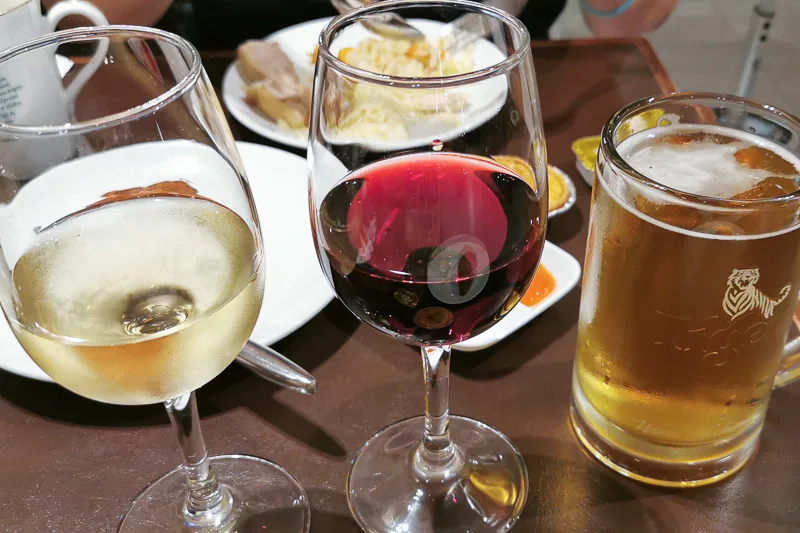 If you want to drink other liquors, you need to pay. It's a pity because other lounges serve alcohol free flow.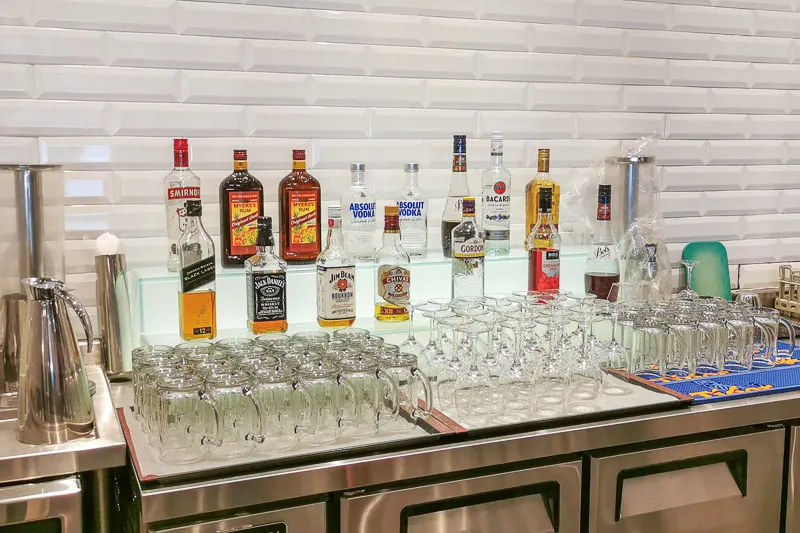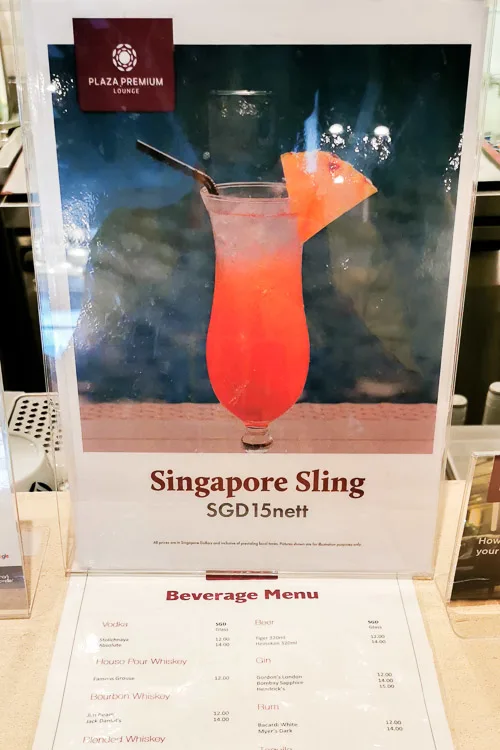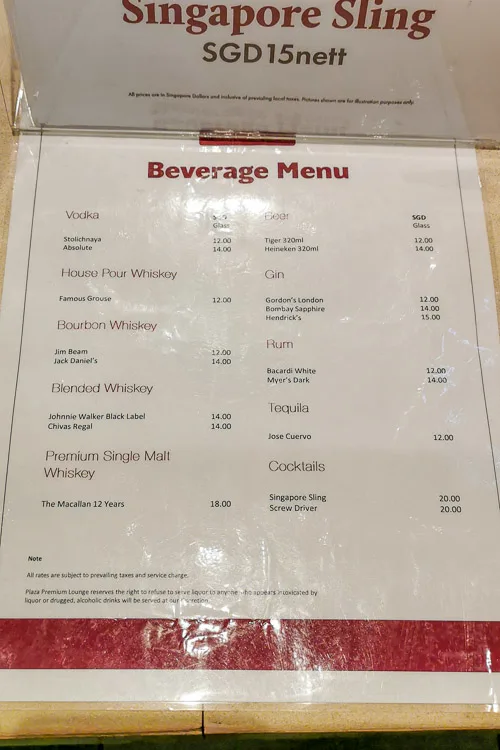 The beer on tap rotates regularly. During our visit, it was Tiger. Other times, they serve Heineken. The bar closes between 3am to 6m.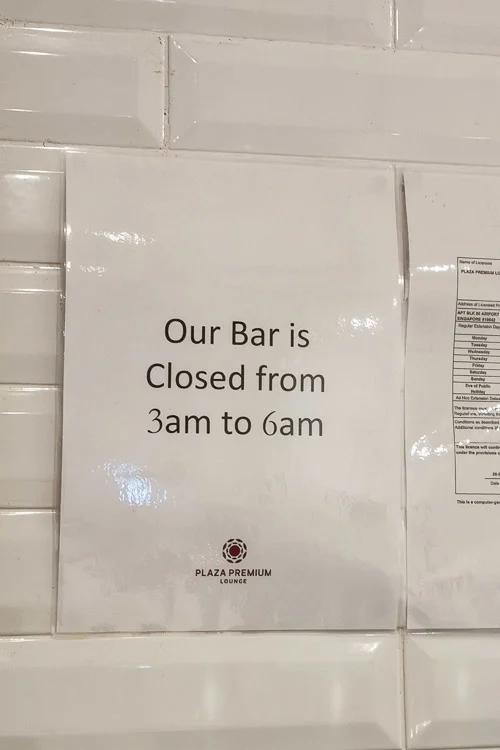 Toilet
Toilet is separated from shower (thank God!). Here's how the toilet looks like.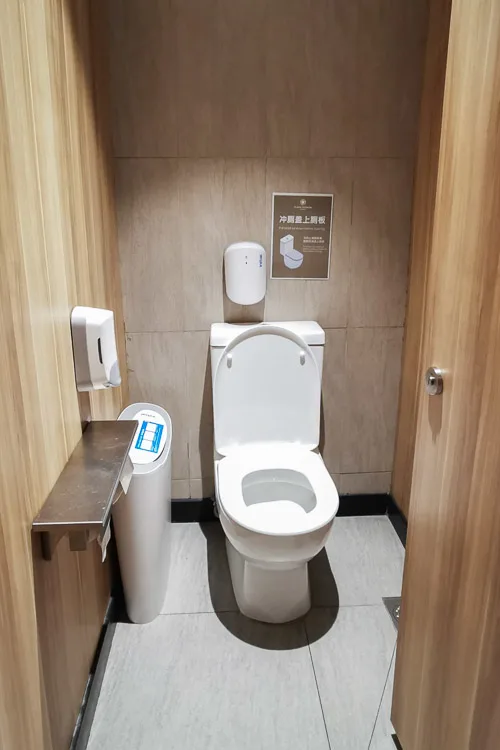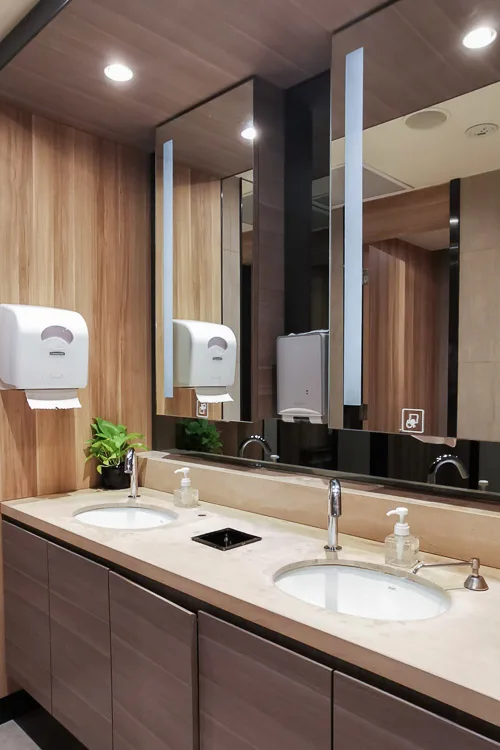 Other Facilities
There is a shower facility which you have to book in advance. However, I did not have time to check it out as I had to rush to my gate at Transfer D.
There are private resting rooms and sleeping pods which requires additional fee.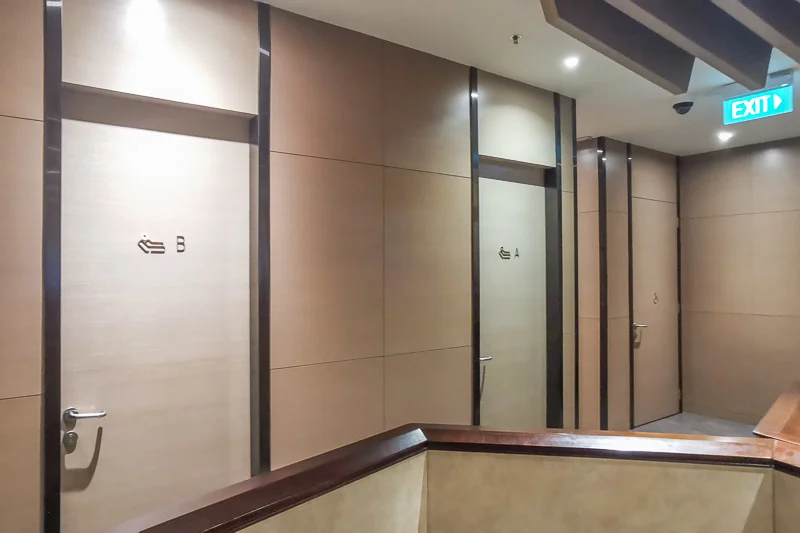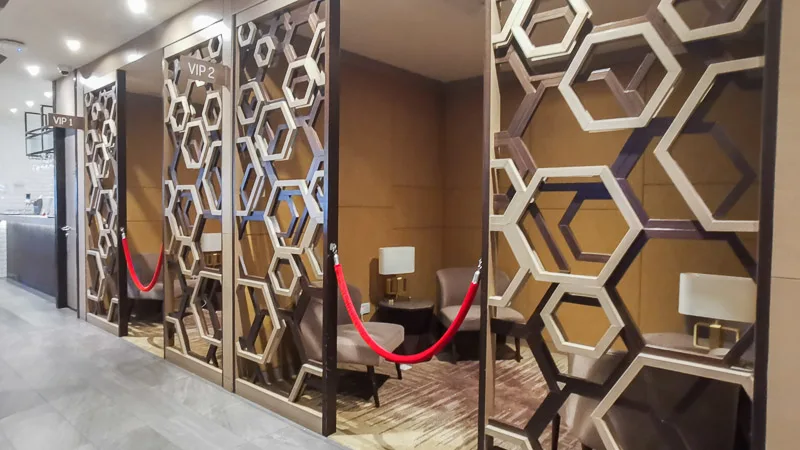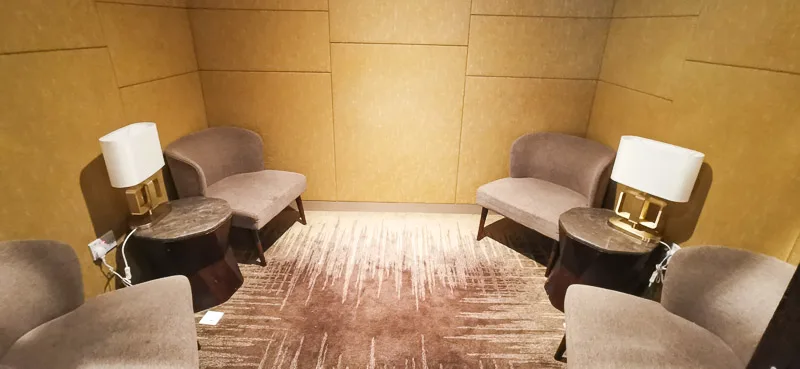 Final Thoughts
What I like from Plaza Premium Lounge is the fact that it's not crowded and it has an awesome view of the runway.
Overall, the food is just standard lounge food. Nothing is memorable, but it's enough to fill our hungry stomach.
However, the bar section is a disappointment because you can only get beer on tap and house wines for free. No free-flow liquors like other lounges.
If you like my work, you can buy me a coffee! Your support will help me to keep going!