On 2nd August 2022, my blog turns 7! Seven is my lucky number, and I'm feeling extremely great and proud of how far my blog has come.
Almost every year, I write an anniversary post to review my year in blogging. Here are my third year (2018), fourth year (2019) and fifth year (2020) blog anniversary posts. Didn't write one for the sixth year (2021) because you-know-what turned the entire world upside down and nobody could travel; it was a gloomy period for travel and for my blog.
I'm thrilled that travel is finally back in 2022, and this travel blog gets to live another year!
In this post, I'll share about my travel recap and blogging recap for the past 2 years.
Where I Traveled to
August 2020 to August 2021: stuck in Singapore, went for a couple of staycations and visited several islands in Singapore
September 2021: Cruise to Nowhere with Genting Cruise
October 2021 to March 2021: stuck in Singapore, exploring domestic travel attractions
April 2021: Johor Bahru (Malaysia) when the border finally opened up
May 2021: travel back to hubby's hometown (Malaysia) and my hometown (Indonesia)
June to July 2021: exploring Singapore
Highs and Lows of Traveling
1. HIGH: Cruising to Nowhere
Being stuck in Singapore in 2021, any chance to escape the city is very much appreciated. We went for a 3D2N cruise with Genting Cruise (formerly Dream Cruise) and had a blast. Wouldn't hesitate to do it all over again. Read my experience here.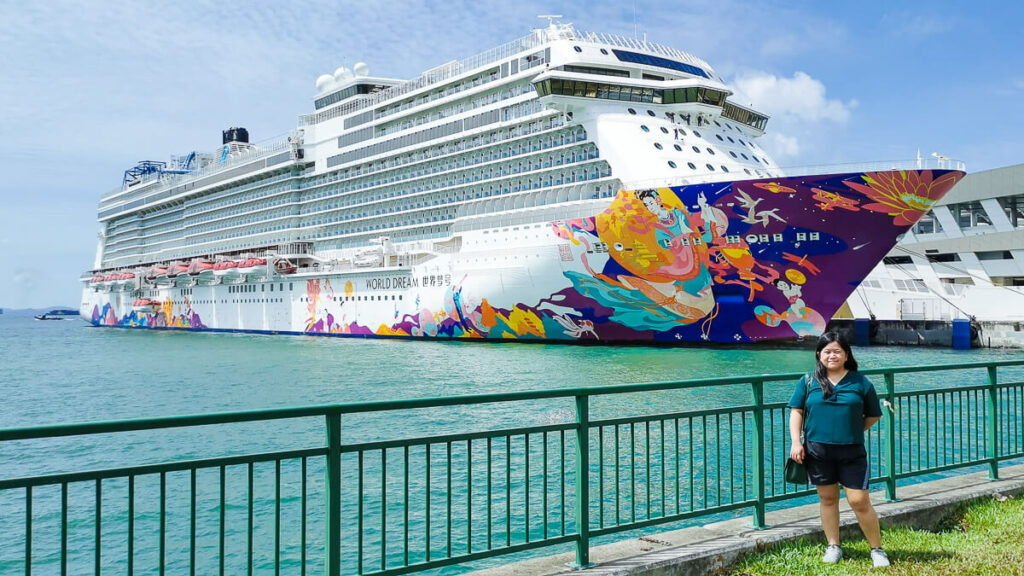 2. HIGH: Reunited with our family for the first time after corona
Singapore, Malaysia and Indonesia started opening up since April 2022. However, there was no direct flight to my hometown until May 2022. As soon as the airline started selling direct flight to my hometown, we quickly booked it and planned for our 2-week trip to Malaysia and Indonesia.
For the Malaysia's leg, we spent a couple of days in Kuala Lumpur and Kuala Selangor, and the rest in hubby's hometown. For Indonesia's leg, we spent the entire week in Medan, spending quality time with my family and friends. I met my nephew and niece for the first time and they're already 2 years old and 6 months old, sob sob.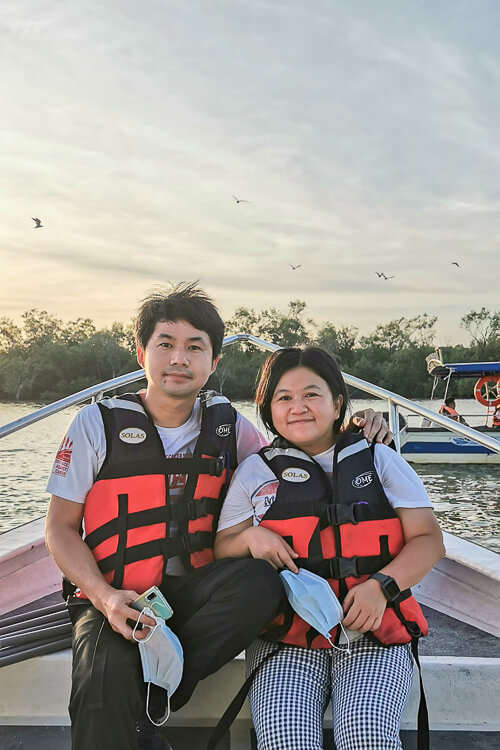 3. LOW: Stuck in Singapore before April 2022
Before the border opening in April 2022, life was tough!
4. LOW: Getting Corona and being stuck at home
I had fever and flu on 31 July 2022, which turned out to be corona. It was not fun getting the C! My symptoms were fever, blocked nose, sore throat and cough. I also partially lost my sense of smell and taste from around Day 4.
At the time of writing this post, I'm on Day 6 and my throat is still itching. I'm just thankful that I didn't get the C when I was traveling. In Singapore, we can exit isolation on Day 7 (which is tomorrow, yay!).
Blogging Stats
Number of blog posts published in Year 6 (Aug 2020 – Jul 2021): 25
Number of blog posts published in Year 7 (Aug 2021 – Jul 2022): 54
Traffic in Year 6 (Aug 2020 – Jul 2021): 333,638 pageviews
Traffic in Year 7 (Aug 2021 – Jul 2022): 721,476 pageviews
Quitting My Job to Blog Full Time
I guess I should now address the elephant in the room. As the title suggests, I have been blogging full time on this blog for 1 year now. I've been keeping it a secret from everyone because to be honest, transitioning from a stable day job to being self-employed is a scary endeavor. I didn't even tell my mom in the first 3 months!
So, why did I decide to leave my day job when travel was still restricted back in August 2021? Well, here's how the story goes.
My last job before going into blogging full time was an engineer in a construction company. I've been working there for over 3 years and I have great bosses. They're so kind and understanding that I can see myself working there for decades… had it not been for the small little voice.
All my life, there has always been this small voice inside my heart that says I should pursue my dreams and create my own thing, something that I enjoy doing everyday, something which I'll pour my entire heart into, something that will help other people and make me feel fulfilled. I've been figuring out what that is my entire adulthood, and I found it when I turned 28 in 2015. That thing is travel writing. That's the year this blog was born.
Fast forward to 2021, even though the travel industry is still struggling, I knew with high conviction that travel blogging is something that I want to do for a long long time. In August 2021, I just knew it was time to chase my dream. I had gained enough skills to run a blog that can give me a sustainable income. I had saved up enough emergency fund to last me for a year. I had side hustles which I can turn to, to keep me afloat in the event my blog doesn't take off soon enough.
So, in August 2021, I handed in my resignation letter. I told my boss the truth, I wanted to blog full time because it is my calling. It was tough saying goodbye to the people that I enjoyed working with for so many years, but I have to leave in order to chase my dream life.
As Hellen Keller said, "Life is either a daring adventure or nothing at all." Taking this leap of faith has been a daring adventure, and I'm so glad I made the leap.
Life as a Full-Time Blogger
The early months of my full-time blogging was tough, financially. Most countries were still closed, people were not traveling yet. My traffic was only 21k pageviews in Aug 2021 and income was abysmal. After putting in consistent effort throughout the months, it started paying off, I was averaging 40k-50k monthly pageviews from Dec 2021 to March 2022.
In April 2022, when borders were open, my traffic doubled to 100k pageviews and I was finally able to take a breather. From May to July 2022, I was averaging 100k+ monthly pageviews. I am still making less than my day job income, but it's enough to cover my living expenses. Right now, I'm happy with my current life because I'm living my dream.
As a full-time blogger, I work from the comfort of my apartment. No, I don't work at the beach or café as portrayed by most travel influencers. I can concentrate more when I'm seated comfortably at my own desk, and when I'm tired, I can easily retreat to the sofa or bed! I do my exploration mostly on weekends. On weekdays, I'll edit my photos, write blog posts, research and plan for travel, and do admin tasks.
One of the most memorable blogging highlights since I went full-time was being featured on CNA 938, a local radio in Singapore. I was interviewed about my cruise experience. I was so so nervous because it was my first time being on a radio and I'm a naturally shy person. Because of corona, the interview was done via phone call. I didn't get to physically visit the studio, instead, I was sitting in my own living room. I never imagined I would have this experience in my life. Thank you CNA 938 for giving me this memorable experience.
Another memorable highlight is seeing how much support I received from my readers via Buy Me a Coffee. I started BMAC in January 2022 and to-date, I've received 31 cups of coffee plus so many encouraging messages from readers. I'm truly thankful to have such supportive readers who helped me get through the choppy time.
What's Next
I'm itching to travel again, but I do not have any concrete plan yet on where to travel to. I might visit some countries in Southeast Asia. I might also visit some faraway countries.
But one thing I know for sure, I will continue exploring Singapore and write about it here.
Thank You
Thank you for reading my blog, for giving me encouragement to keep going, for sharing my articles to your friends, for buying me a coffee, for making your booking through my blog, and for supporting me in any way. Thank you!
Here's to many more travel in years to come!
If you like my work, you can buy me a coffee! Your support will help me to keep going!