Long-time readers would know that I love chasing skylines! I've written about where to see Singapore skylines, such as Pinnacle @ Duxton and ION Sky. This time, I'm venturing to the Dawson estate at Queenstown to seek Singapore's suburban skylines.
All of the places that I write here are public housing a.k.a. HDB blocks. They're accessible by public and there's no admission fee, BUT if you're planning to visit, I urge you to go in small groups (3pax or less) and keep noise turned down in order not to cause disturbance to the residents there.
In this first rendition, I'll cover Forfar Heights, SkyVille, SkyTerrace and SkyParc. In the future when more high rise buildings are completed, I will update this article.
Fun fact: I used to stay at Forfar Heights for 3 years, from 2010 to 2013! When I stayed there, there were very few high-rise buildings. SkyVille and SkyTerrace were still under construction. There was nothing at the east side of MRT station, except bus stop and green field (now, the green field is replaced with 2 new condos!). A lot has changed between 2010 and 2021!
TABLE OF CONTENT
1. About Dawson
2. Forfar Heights
3. SkyVille @ Dawson
4. SkyTerrace @ Dawson
5. SkyParc @ Dawson
About Dawson
Dawson estate (previously known as the Princess and Duchess Estates within Queenstown)1 is an estate with rich history. Queenstown was named after Queen Elizabeth II to mark her coronation in 1953, while Princess (Margaret) estate was named after her younger sister, Margaret.
In 1956, this estate was well-known for the iconic 14-storey block called Forfar House2, which was the tallest residential building in Singapore at that time. Forfar House was named after a small Scottish town where Queen Elizabeth's mother once lived.
In the early 2000s, Forfar House was demolished and a new development called Forfar Heights was built. In 2007, the Remaking Our Heartland initiative3 was launched to transform the old Dawson estate with old flats into the vibrant Dawson estate with numerous modern residential buildings with unique features (public and private), new hawker center, numerous supermarkets and eating houses, seamless connectivity and environment sustainability.
Forfar Heights
Forfar Heights refers to Block 48 to 53 Strathmore Avenue. Located right at the junction of Commonwealth Avenue and Alexandra Road, it is a 2-minute walk from Queenstown MRT Exit B.
There is no rooftop at the residential buildings at Forfar Height. Some residents at Blk 48, 52 and 53 are fortunate enough to have the skyline view of Alexandra Road from their living room.
If you're not those lucky residents, then you have a few not-so-convenient places to catch skylines of Queenstown vicinity, namely: the stairwell at Blk 48, the stairwell at Blk 52, stairwell at Blk 53, and the sky garden at Level 23 of Blk 53.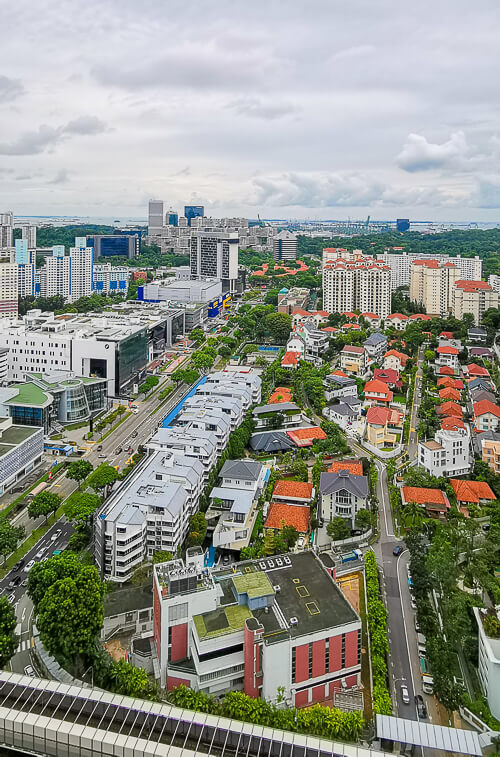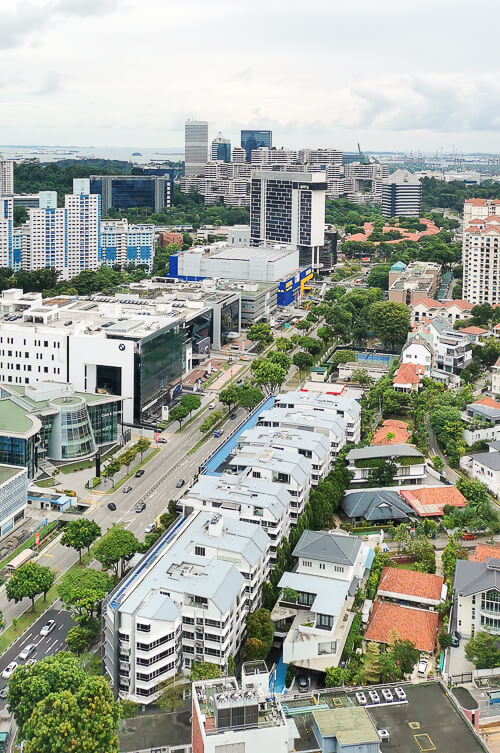 SkyVille @ Dawson
Completed in 2015, the SkyVille @ Dawson has a subtle resemblance to Pinnacle @ Duxton. The 3 residential blocks of 47-storey height are interconnected with a rooftop garden (at 47th storey) and skygardens (at 3rd, 14th, 25th, 36th storey).
I went in 2021, which is 6 years after its completion. And I'll be honest, the views at Rooftop garden are absolutely stunning, but the walls are in dire need of repainting. The skygardens at 3rd, 14th, 25th and 36th are less crowded than the rooftop and the breeze is less strong too.
Before visiting, you need to be aware of the elephant in the room: the residents at SkyVille dislike visitors overcrowding their rooftop gardens because they've been burned before. If you're not a resident there, please lay low and be considerate (avoid eating/drinking/partying at the gardens like you're at home, avoid screaming/laughing too loudly, avoid littering, just be respectful!). There's no toilet so do visit with an empty bladder.
It's best if you can visit during off-peak timing, such as weekdays noon. And it's best to avoid visiting during firework display. It's more convenient to watch fireworks from TV at your home rather than squeezing with other people in a small garden, isn't it?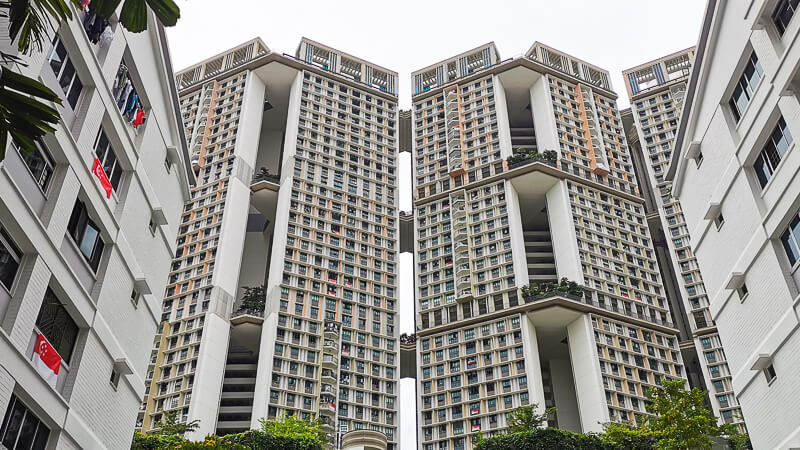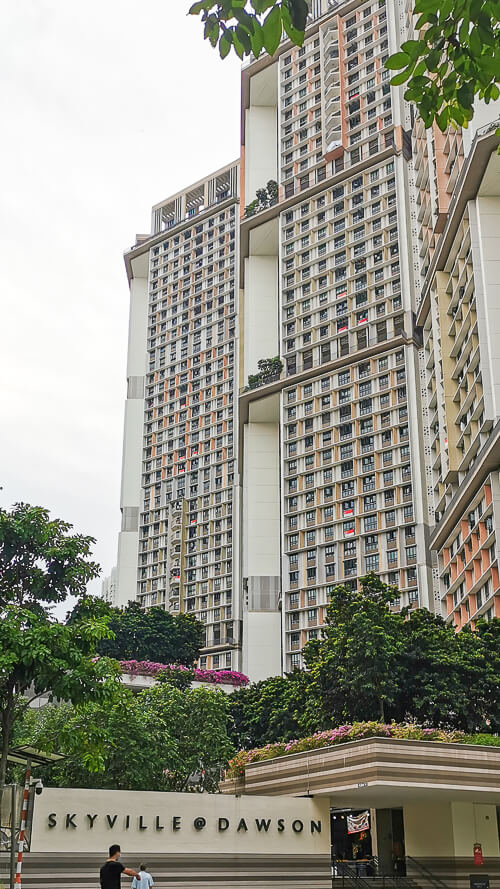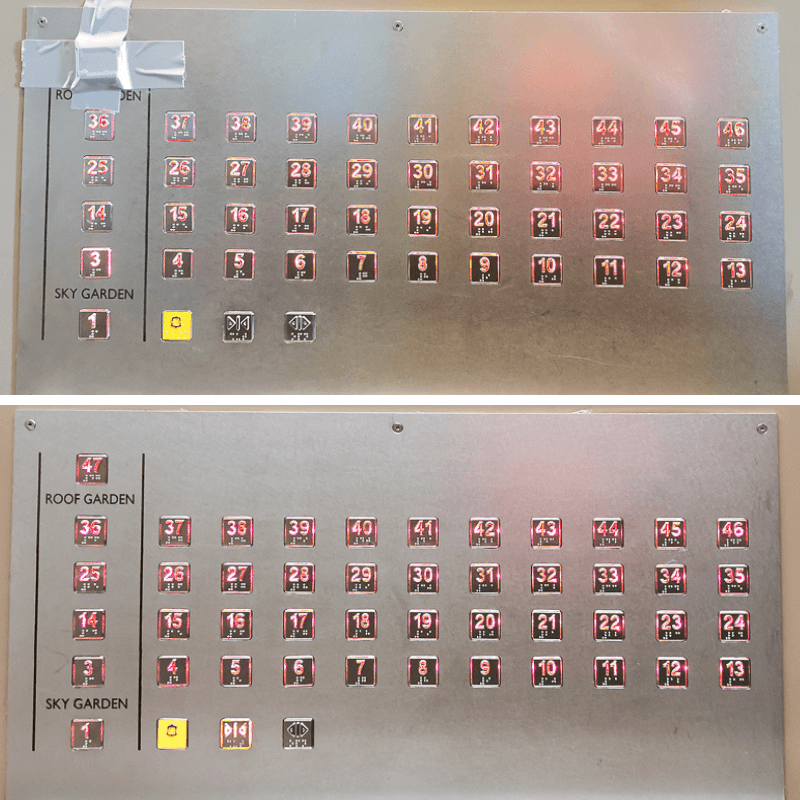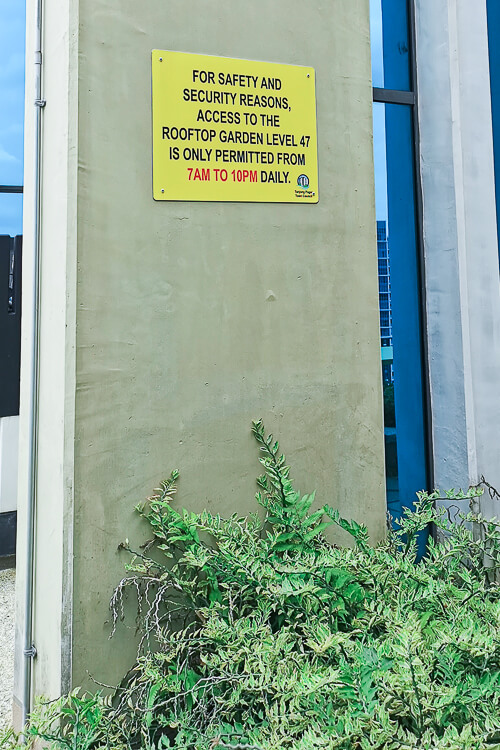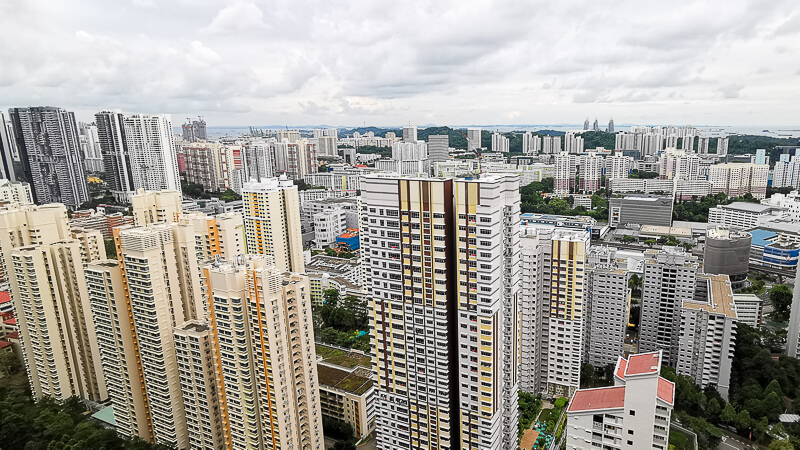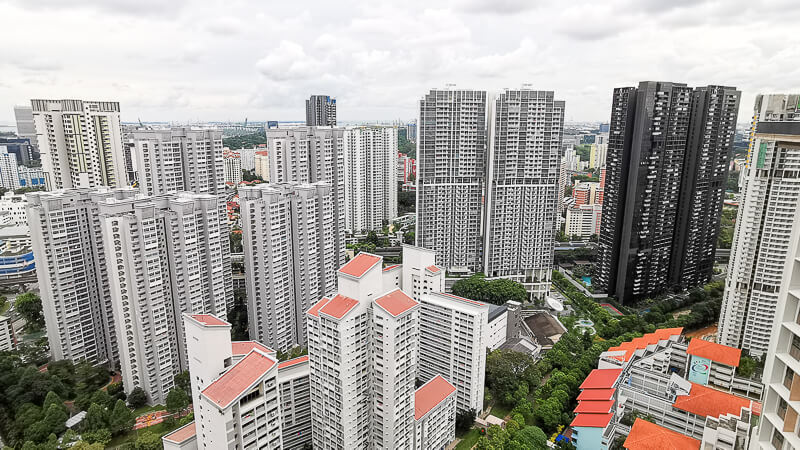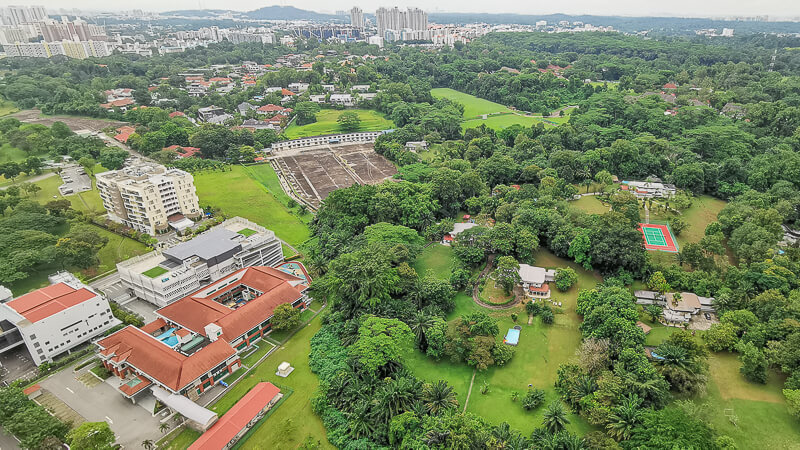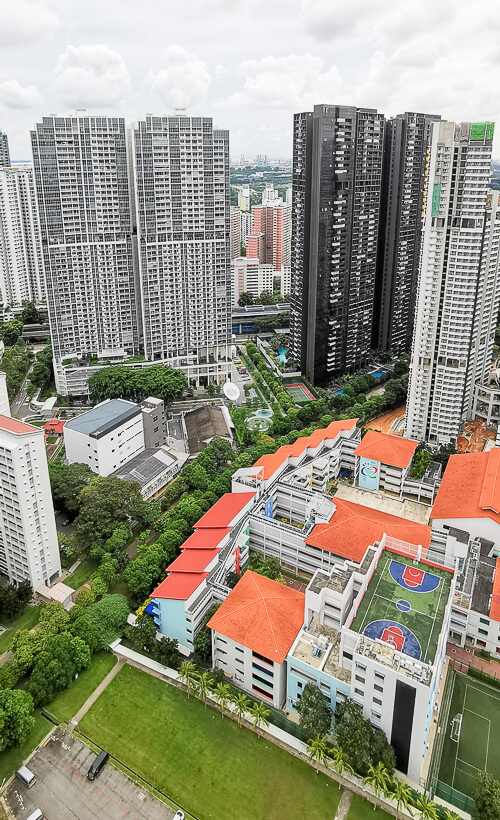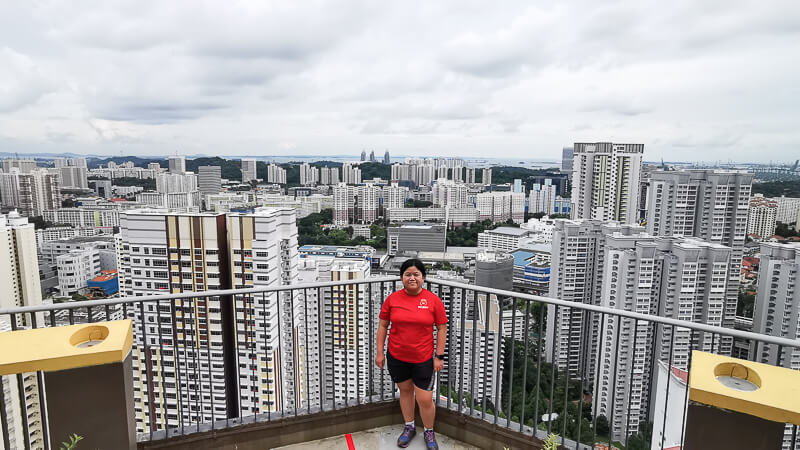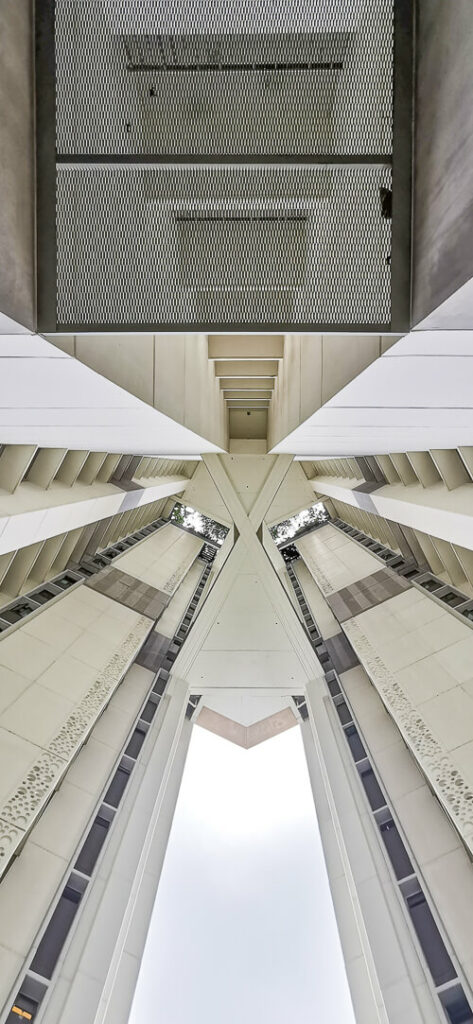 SkyTerrace @ Dawson
SkyTerrace @ Dawson has all the striking features of a condominium (well-manicured landscaping, balcony, loft, unique facade and luxurious finishes at common areas), except it's not. Yeah, this is surprisingly an HDB.
SkyTerrace does not have a rooftop garden, so it is not possible to have unblocked skyline views like the ones in SkyVille. Residents at higher floors can get skyline views through their living room, but the views are partially blocked by the HDB blocks of SkyParc and Strathmore Green. There is a small garden at the MSCP rooftop with a few benches.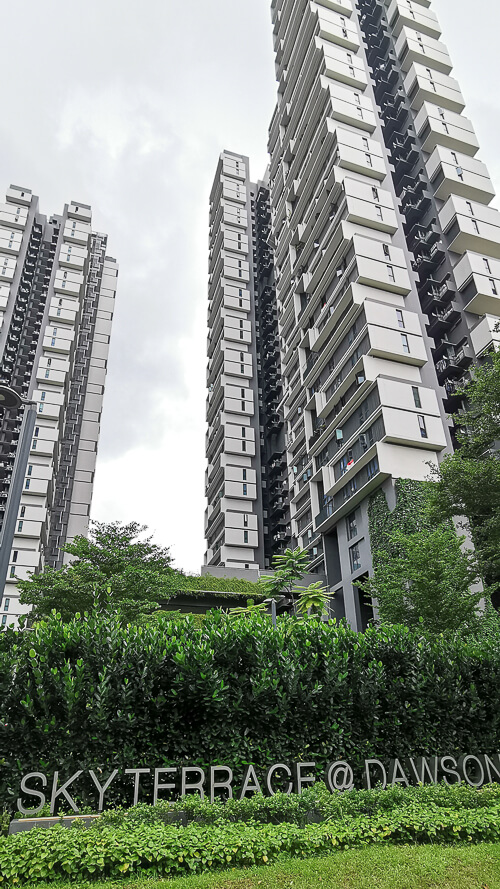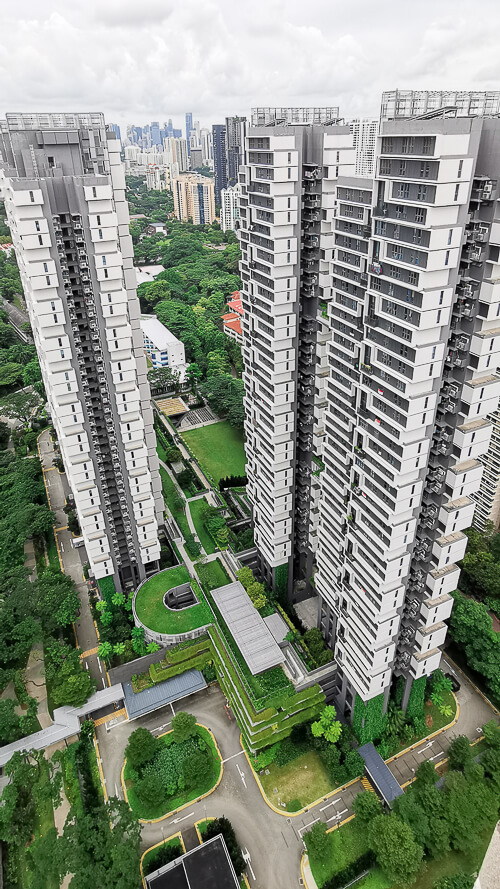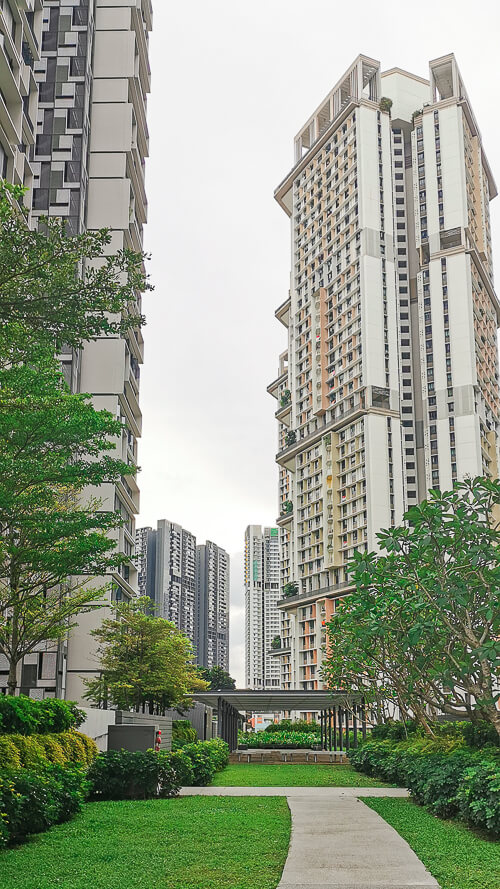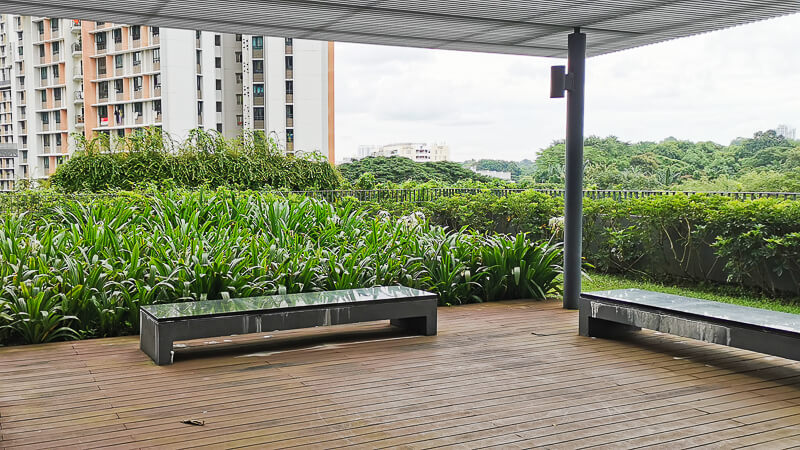 SkyParc @ Dawson
Completed in 2020, SkyParc @ Dawson has 3 blocks of residential buildings with varying heights, from 34 to 43 storeys. Each block has its own roof garden. Blk 94 and Blk 96 roof garden is at Level 39, while Blk 95's roof garden is at Level 35.
The views at these roof gardens in the south direction are partially blocked by SkyTerrace. Meanwhile, the view in the north direction is unblocked greenery over the landed house area. Besides roof gardens at residential buildings, there is also a garden at the rooftop of MSCP.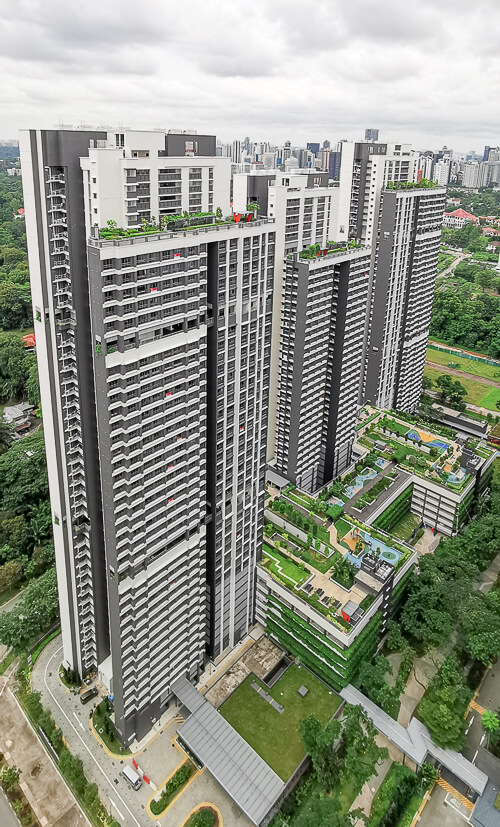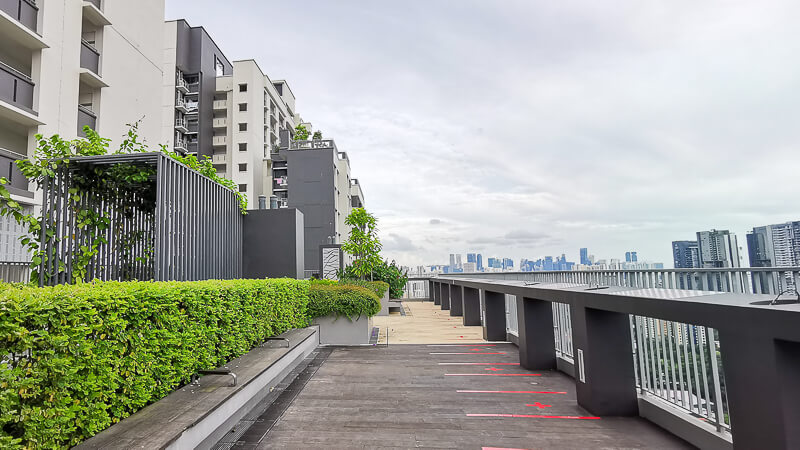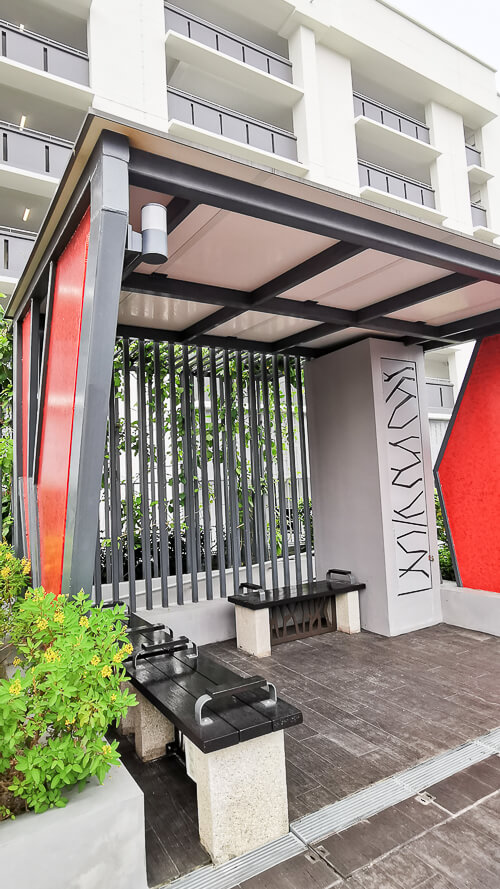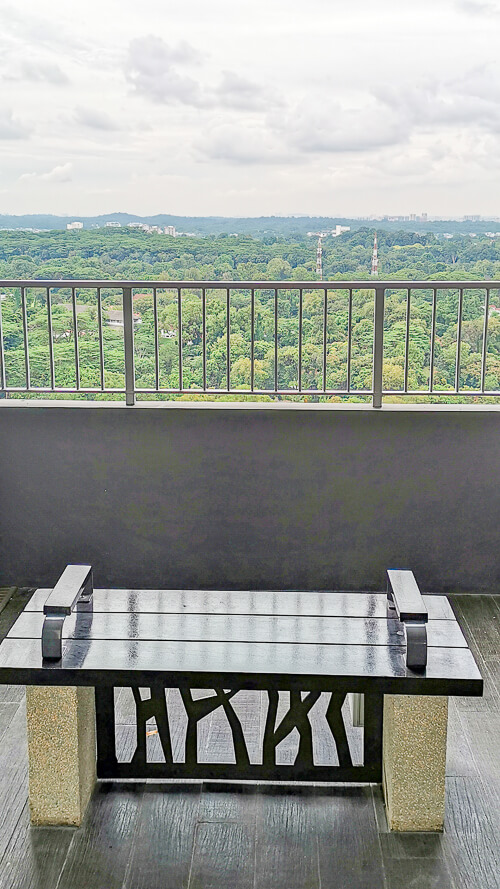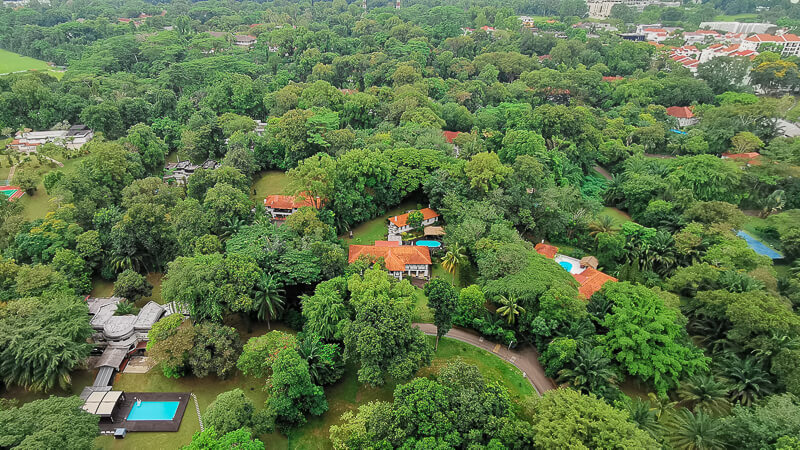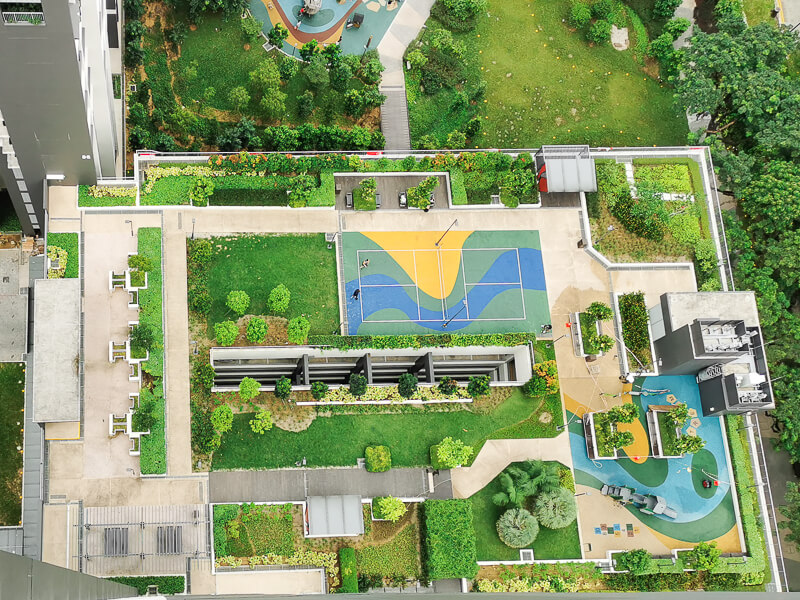 Want to be the first to know whenever I post new articles and videos? Join my Telegram Channel and you'll get new post alerts sent directly to your phone.
References
1. URA: About Queenstown Estate
2. Remember Singapore: From Villages to Flats Part 2
3. HDB: Dawson Today and Tomorrow