World Dream is one of the ships in the Dream Cruise line, which is owned by Genting. During the period of border restriction (2020-2021), World Dream is granted the permission to operate "Cruise to Nowhere" in Singapore; meanwhile, her sister, Genting Dream, is operating a similar cruise-to-nowhere in Hong Kong.
Having been grounded for more than a year in Singapore, I'm craving a real holiday that's much more than just a staycation. There are 2 cruises that are allowed to operate "cruise to nowhere" in Singapore: Royal Caribbean and Dream Cruise. I've went on a Royal Caribbean cruise in 2018, but I've never been on a Genting Cruise before.
Dream Cruise prices are much more affordable than Royal Caribbean's. The cheapest room in Dream Cruise is Balcony Stateroom, while RC's cheapest room is Interior Room. Furthermore, RC's Balcony Room is almost double DC's Balcony Stateroom! As a budget traveler, it's a no-brainer for me. Dream Cruise it is!
Because this is a 4 days 3 nights trip and I have loads of information that I want to share on this blog, I'll be breaking them into multiple parts for ease of reading.
World Dream Cruise to Nowhere (2021) Series
Part 1: Reservation, ART Test, Boarding
Part 2: Balcony Stateroom
Part 3: All Inclusive Dining
Part 4: Activities and Shows
Part 5: Tips for FOMO Travelers
Reservation
Similar to flights, you can book a cruise trip directly from the operator or through an agent. Booking through agents will allow us to use promo codes thus saving us money. However, if we need to amend our reservation in future, it may be a hassle to deal with agents.
Pro-Tip: If you just want to get the cheapest rate, do compare the price on the Offer section on DC's website as well as on Klook.
Below is the current promotion at Klook:
Because one of us is going to renew his passport soon, we're afraid that it'll be a hassle to change passport number via agents. So, we called the customer hotline to ask whether it's possible to change passport detail if we book through agent. After 30 mins of waiting on the line, we finally got hold of a customer service staff who said, "It's better to book directly because we have limited info from travel agent." It sounded like she didn't know the answer, and we've wasted 30 mins for this inconclusive answer! We then sent an email to reservation team, but didn't hear back until 1 week later, when we've already made our booking. The email stated that if we're booking through agent, it's possible to update passport details when doing online check-in.
Considering the passport-renewal situation and the ever-changing corona situation, we decided it's safer to spend a bit more and book directly through Dream Cruise to have a peace of mind during the time of uncertainty.
If you're planning to book a cruise during promotion period, I'd recommend that you book as soon as possible. That's because prices increase everyday (similar to flight tickets). We took 4 days from the day we shortlist a sailing date, to the day we finally made the booking, and the price had increased by $40/pax during that 4-day period! Sigh.
For info, during the booking, we only had to key in our full name, date of birth, email, phone number and place of residence. Passport is not required at all during booking. Passport is only required during online check-in, which can only be done 90 days before departure. Choosing room or deck is not allowed.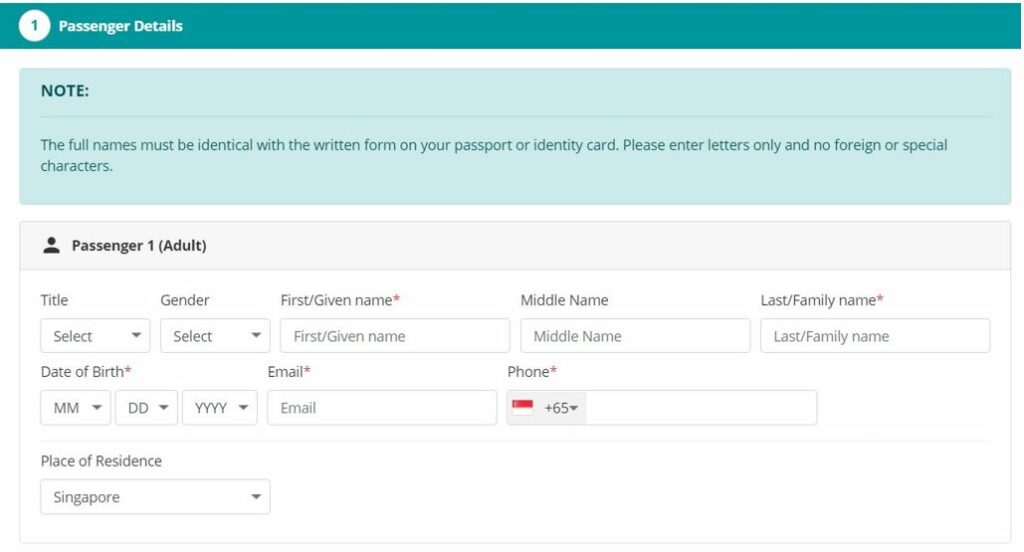 Not long after booking, we received our ticket which stated our room number as well as ART test timing. Glad that we got an early slot at 1.30pm. Based on ship brochure, we were able to know exactly the location of our cabin.
In the ticket, we also found that hubby's name was wrongly recorded even though during booking he input correctly. He had a screenshot of what he input during booking, so it's clearly a problem with the system. We got it fixed by writing email to DC.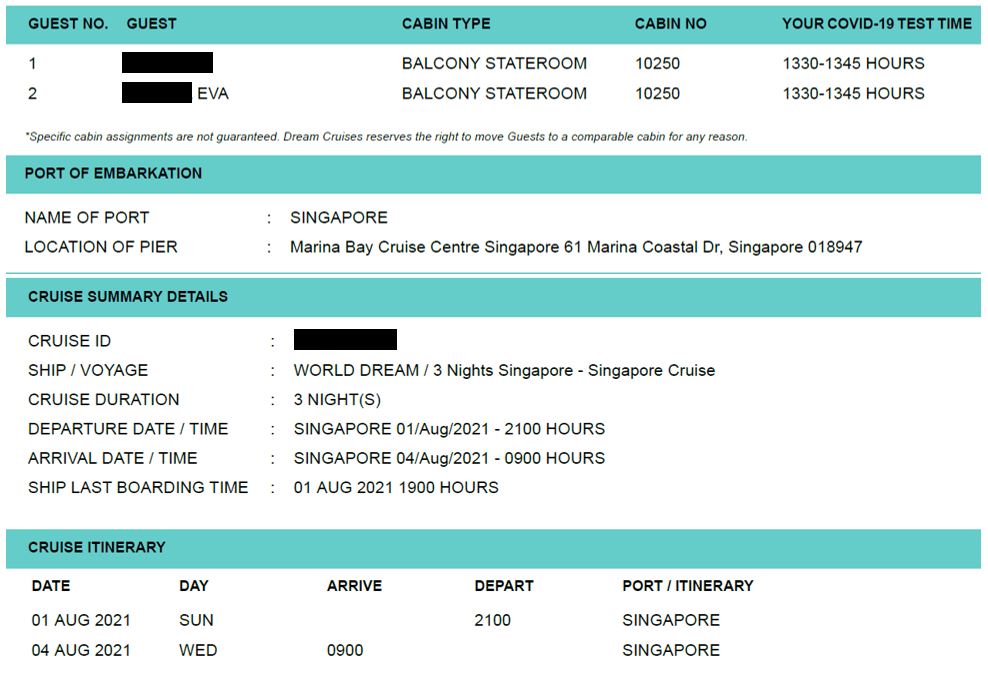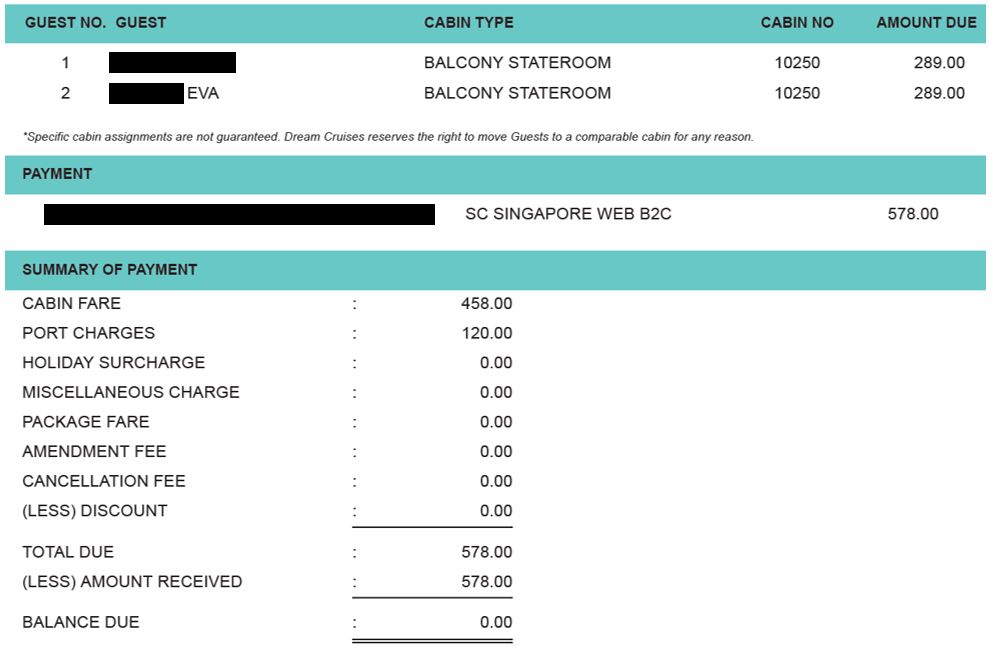 Online Check-In
A few days after booking, we received an email that asked us to check-in online. The email says, "Online check-in is available up 90 days before departure". To be honest, it's very confusing and very contradicting to what airlines usually say. Airlines usually say that online check-in is available up to 4 hours before departure, that means we need to check in more than 4 hrs before departure. In this case, does it mean we have to check in more than 90 days before departure?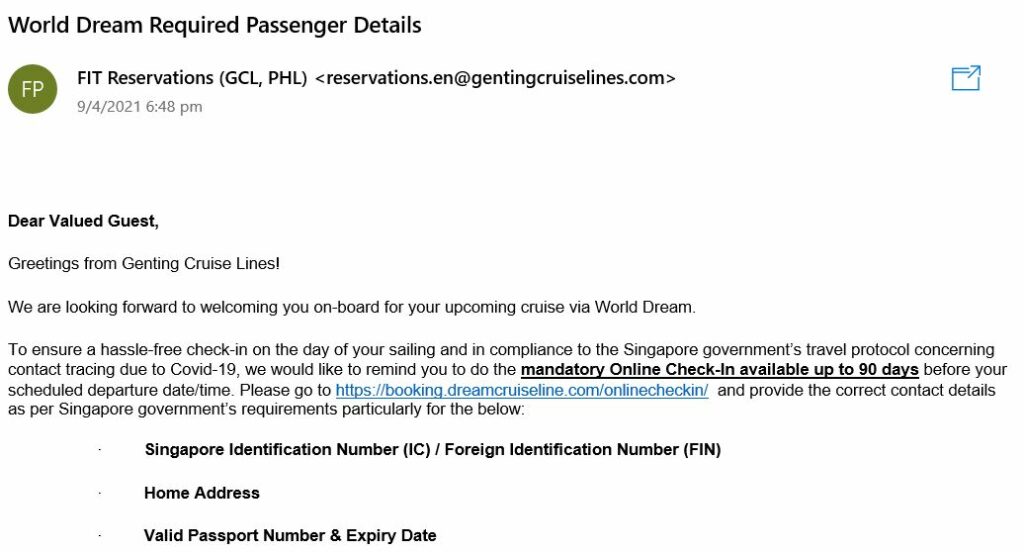 Our sailing date is still more than 100 days away, so we tried to click the link to check-in online. We couldn't get into the system and there was no error message explaining what was wrong. I guess that ended our confusion, the check-in online system is only available WITHIN 90 days before departure, NOT UP TO 90 days before departure.
Fast forward to 3.5 weeks before our departure, we did online check-in and found that hubby's nationality was wrongly recorded. During booking, we weren't asked to fill in our nationalities, but the system automatically assumed everyone is Singapore citizen. So, we had to call up customer service to ask them to change. Waited for more than 20 mins for English-speaking staff but still couldn't get hold of them, then we changed language to Cantonese-speaking and managed to connect with a staff in less than 1 min!
Once the nationality issue is fixed, we proceeded to check-in online. During the check-in, it's not enough to just key in the details of our passports, we also had to UPLOAD a photo of our passport. It's not a deal breaker, but it's definitely a hassle.
Pro-tip: If you really need to talk to customer service, and you are multilingual, avoid choosing "English language" because the waiting time for English-speaking staff is generally longer than other languages. The language options keep changing every time we call, we've dealt with Cantonese and Mandarin speaking agents and they're very efficient compared to the English-speaking staff we encountered before we booked our ticket.
Change of Date due to Heightened Alert
Our original sailing sate was 1 August 2021. However, Singapore went into Phase 2 Heightened Alert (P2HA) between 22 July 2021 and 18 August 2021. During P2HA, cruises have to reduce capacity from 50% to 25%, and dining-in is not allowed, cruise goers must dine inside their cabin.
That's not the kind of holiday that we envisioned. Dream Cruised announced on their FB that affected travelers may change date of travel for free and would receive SGD 75 credit. Hence, we decided to postpone to September and got our ticket changed by calling.
We are thankful that the process of changing sailing date is quite hassle-free. The disadvantage of changing cruise date is that our room got re-assigned. Instead of Room 10250 near lift, our new room is 10510 which is the furthest room from lift. Also, our original room has a bigger balcony than the new room. Oh well, I guess sometimes it's ok not have the best thing.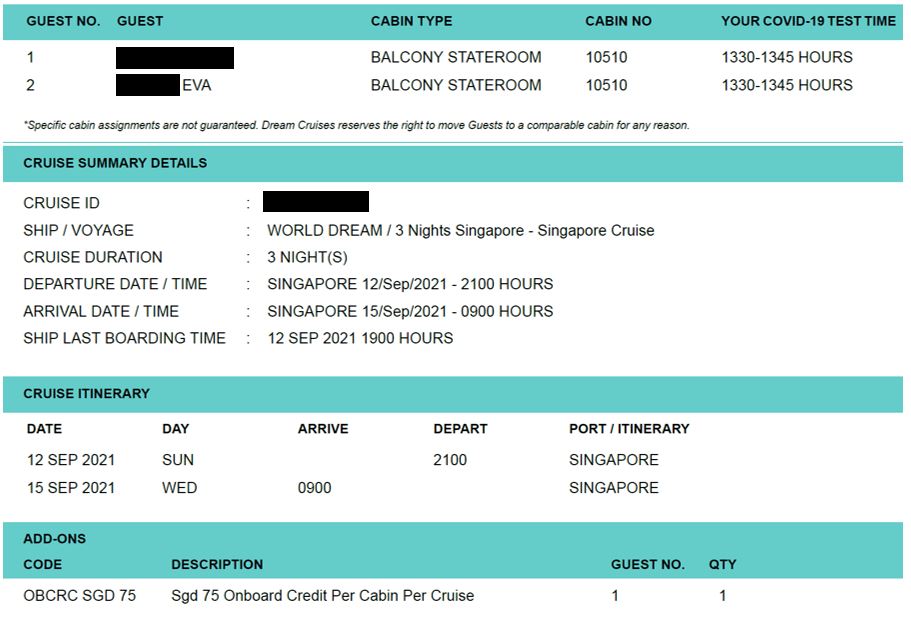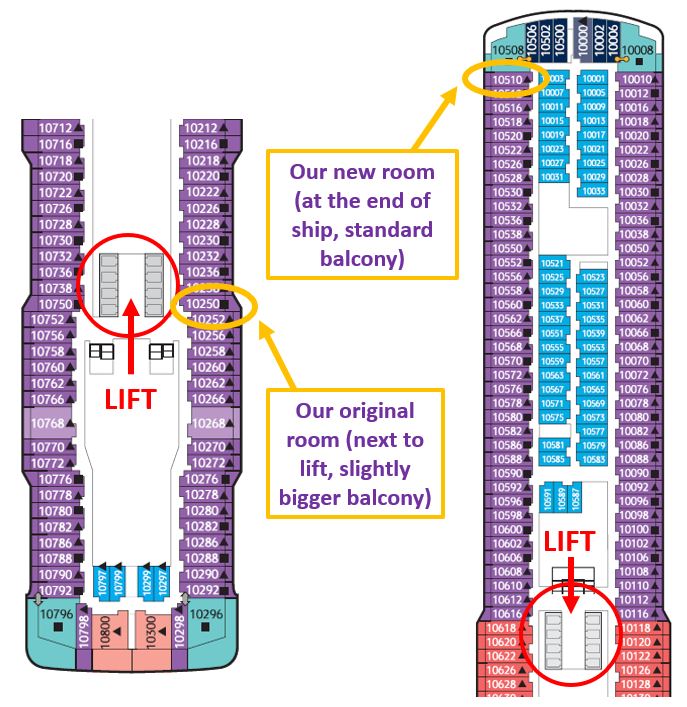 Going to Marina Bay Cruise Centre by Public Transport
To get to Marina Bay Cruise Centre by public transport, you need to take MRT to Marina South Pier Station (Red Line). From there, you have 2 options. The first option (which I recommend) is to take exit A, then walk about 10-15 mins to the cruise centre. If you choose this option, do consider using suitcase instead of hand-carry bag to ease your burden. I usually choose the first method because it saves me time from having to wait for the bus.
The second option is to take Exit B, then walk to the bus stop and take bus 400. Cruise centre is just one stop away. The bus will alight at the carpark of cruise center. From there, you just need to take lift to Level 2.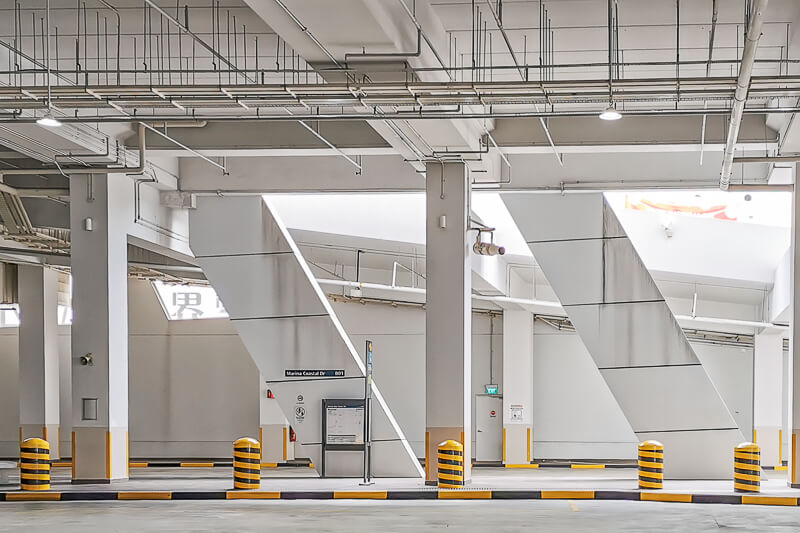 ART Test
Our ART Test was scheduled on 1.30pm. Even though we arrived on time, we still had to join the queue at Level 2, before finally arriving at Level 3.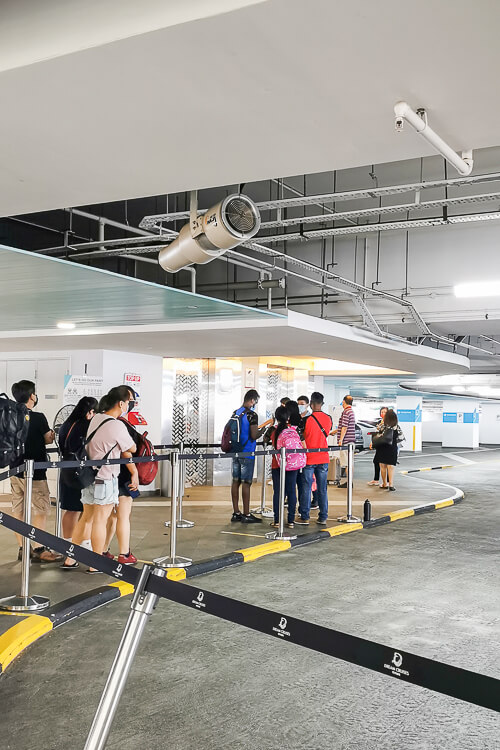 Once we were at Level 3, everything seemed to move faster. First, we had to sit down at registration counter to register our phone number, then we went to the testing room to get tested. After that, we had to sit at a holding area and wait for the result. While waiting, we started planning our first day based on the cruise itinerary that's given to us right before we did the testing.
We got our result in about 20 mins through SMS and went back to Level 2 to proceed for immigration and check-in.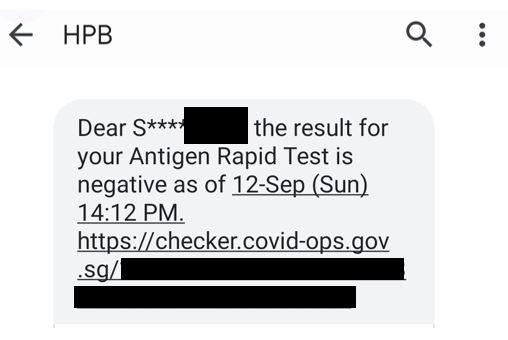 Immigration, Check in, Boarding
I was surprised to find that the automated clearance lanes at immigration is using a face detection system. The last time I went through immigration, I was still using a thumbprint.
We had the impression that since we have done online check-in, we can self checked ourselves in using the kiosk. Well, it turns out that only Singapore citizens can use the kiosk. Permanent Resident and Long Term Pass Holders still need to go to the counter for manual check-in. Then, we have to go to another counter at L2 to collect Tracey, which is the token we have to carry around during the entire cruise duration.
After that, we received a paper with the word "3E" and were asked to sit down at the hall to wait for our turn to board. Basically, the boarding is done in a staggered manner, according to the boarding sequence. Since ours is 3E, we had to wait for those people in Group 2, then Group 3A to 3D to board, before we can finally board.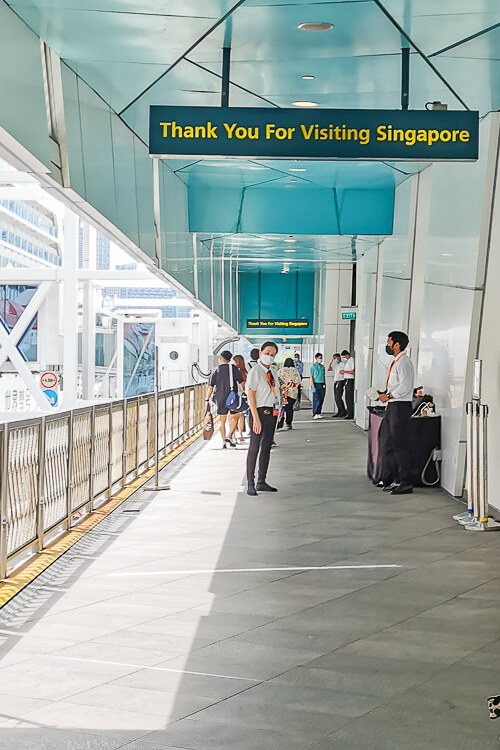 Must do Before Boarding: Download Dream App
I highly recommend that you download Dream App before going to the cruise (or before the cruise departs) because you need Dream App to do a lot of things, such as to book shows, purchase wi-fi packages, see the menu of Dream Dining Rooms, see your bill as well as make payment for your bill.
You can only login to Dream App once you're on board and connected to their wifi. So, don't be alarmed if you can't see what's inside the app before you board the ship.
Conclusion
I feel that Dream Cruise's reservation system definitely has a lot of room for improvement. As for customer service, the quality of service is mixed, we had bad experience with English-speaking staff and amazing experience with Cantonese and Mandarin-speaking staffs.
The ART Test process is pretty painless and I would say quite smooth. The boarding process could have been made faster. There was 1 hour gap between the time we received SMS on ART result and the time we actually reached our room. It would be nice if the gap can be reduced to 30 mins and if Lido's operating hour can be extended to 4.30pm on the first day.
Next:
Want to be the first to know whenever I post new articles and videos? Join my Telegram Channel and you'll get new post alerts sent directly to your phone.