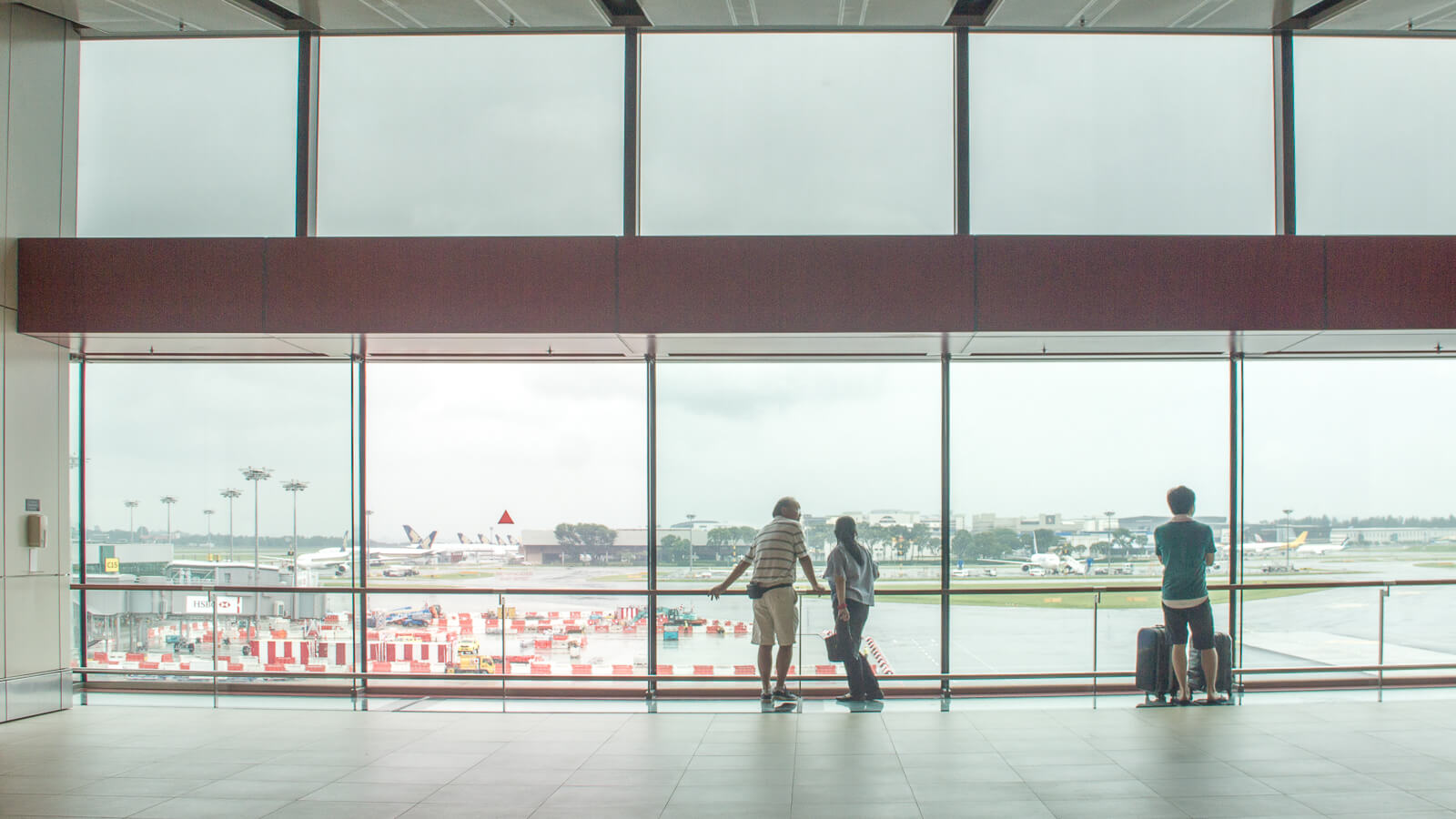 It has been 10 years since I had my first miles credit card, the Citi Premiermiles, and 2 years since I started active miles chasing.
My travel hacking journey is far from smooth. I made plenty of mistakes along the way. Some are too embarrassing (#1). And most of them are really painful!
In this article, I'm going to share the mistakes that I made. Hopefully it will benefits you in your travel hacking journey. At least, I hope my first mistake will make you laugh.
Are you new to travel hacking? I wrote about my own travel hacking strategy as a beginner who holds only entry-level credit cards.
1. I had free lounge access for 8 years but did not know how to use it
Until today, I can't forgive myself. I am SO MAD! See, I got Citi PremierMiles in 2009. I was fully aware that I have 2 access to Priority Pass lounges because Citi sent me a physical Priority Pass black card. But I did not know how to use it, so I did not use it!
I really don't remember why I did not bother to find out how to use it. Maybe I was always traveling with a group of friends and family, and the card only allows 2 access per year, so it'll not look good if I visit the lounge alone. I didn't like to be the odd one out.
Finally in 2017, I use my Priority Pass for the first time at SATS Premier Lounge at Terminal 2, Changi. That was a turning point in my life when I realized that getting access to airport lounges is not as difficult as I thought!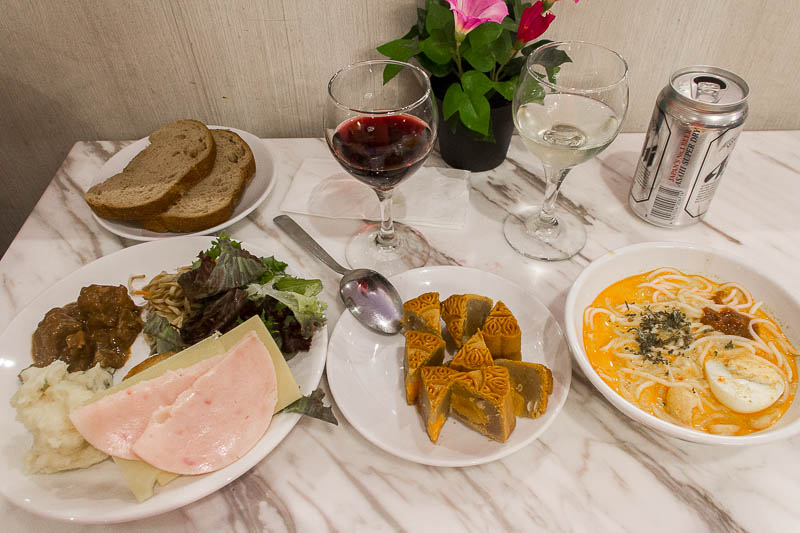 If you're a newbie and you have credit cards that give free lounge access, please please please, do not waste your entitlement. In case you're like me who doesn't know how to get access into airport lounge, here's the step by step.
First of all, if you sign up for Citi PM or DBS Altitude, you won't receive PP card automatically. Instead, you need to apply for the PP card. Instructions on how to apply will be given by the banks to you.
When you finally get your PP card, you can start using it.
Before your trip, check PP website to see which lounges accept PP card. Also, find out how to get to the lounge. Most of them are hidden at upper levels or at the end of the airport building.
Remember to bring your physical PP card before you go to the airport. Do note that not all lounges accept digital PP card, so it's best to bring your physical PP card.
On your travel date, go to the airport early (like 4 or 5 hours before flight) so that you can have enough time to enjoy at the lounge.
After immigration, head straight to the lounge of your choice.
Present your PP card and boarding pass to the receptionist.
Enjoy your stay (usually 3 hours)! And remember to watch the time or you'll miss your flight.
2. Paying attention to the wrong sign-up bonus
In late 2018, I signed up for Amex SIA Krisflyer card (aka the blue card). It was my first time chasing welcome bonus.
I received the card in late November. But it was only in December that I started to research about the requirements to be fulfilled in order to earn the welcome bonus.
Amex website stated that there's 7,500 bonus miles if I get to spend $3,000 within the first 3 months. Then, if I continue to spend another $3,000 in the 4th to 6th month, I'll earn another 7,500 bonus miles.
At that time, a lot of merchants in Singapore don't accept Amex so it was quite a challenge. Long story short, I managed to spend $3,000 in the first 3 months and successfully earned 7,500 miles.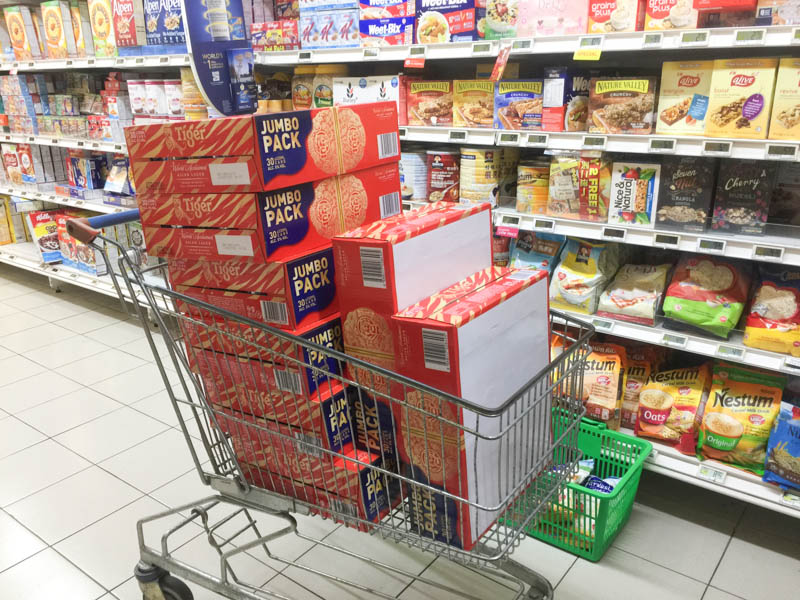 In the 4th to 6th month, I also succeeded in spending $3,000, but the second 7,500 bonus miles never came. I called the customer hotline and they said they would investigate.
Finally, they gave me the answer.
They said, when I got approved in November 2018, the ongoing promotion was only "spend 3k within 3 months to earn 7.5k miles," there wasn't any promotion about the 4th to 6th month spending. I protested and told them the website stated about the 4th to 6th month spending.
They said, the 4th to 6th month spending promotion was the new promotion for customers who got approved from December onward. So, I'm not eligible for this new promotion.
O.M.G!
I did not know that sign-up promotion changes all the time. I thought welcome bonus remains the same over the years.
My tips to you: As soon as you got approved for a credit card, go to the website and save every information about the card to your computer! That way, you'll have evidence in case any dispute arises in the future.
3. Did not check exclusion categories for welcome bonus
We made this mistake twice! Two freaking times! Ugh!
The first case was hubby's DBS Altitude Visa card. The promotion was, "Spend $6,000 within 3 months to get 10,000 miles."
$6,000 was twice the spending requirement of Amex but we were convinced that we can achieve it because Visa is universally accepted everywhere around the world. We can even use it for bus and MRT.
After 3 months, we managed to spend $6,500 on the card. We patiently waited for the bonus miles but it never came. We called the bank, and the staff said the miles will be credited by 6 months after the minimum spending is fulfilled.
Fast forward, 6 months after we met the spending requirement, or 9 months after hubby got the card, the miles still didn't come. He called the bank again but was told to wait 5 working days for investigation.
It turned out that our spending using Card-Up (which we used to pay rent) was not included in the final tally of our total spending. W.H.A.T? It was so frustrating!
The second time I made this mistake was with Amex. I was already holding Amex KF Ascend card, and there was this promotion that said, "Apply supplementary card and get 1.5k miles; spend $1,500 within 3 months to get 4.5k miles"
I felt that it was a pretty good deal, so I applied a supplementary card for hubby. It got approved and I received my 1.5k miles. In the first and second month, I didn't use the card at all, thinking that I can easily use it for rent payment in the 3rd month.
So, I used Card-Up to pay for my rent in the third month. At the end of 3 months, I did not get the 4.5k bonus miles. This time, I didn't call the customer hotline, but immediately checked the T&Cs.
Damnit. Apparently Card-Up, Grab Pay, and many other virtual wallets are considered "prepaid account" which is excluded from minimum spending calculation!
My tips to you: Transactions with prepaid accounts may earn you basic miles, but may not be included in the minimum spending to earn bonus miles. If you're serious about earning the bonus miles, do your best to make transactions with direct merchants, not prepaid accounts (like Grab, Dash, Cardup, etc).
4. Did not know we can go to lounge upon arrival
We had no clue!
We researched on the website about the possibility of visiting lounge when arriving at the airport, but couldn't find any answer. So we didn't even try to go to lounge during arrival.
Until one day in February when we were on a flight back to Singapore, we realized that our lounge access from Diners club is due to expire on 31 March, and we didn't have any upcoming travel plan until April.
Thus, that day was our last chance to make use of our lounge access from Diners before it expires the following month. We were fully prepared if we would be denied access because we were arriving, not departing passengers.
Lo and behold, we got in!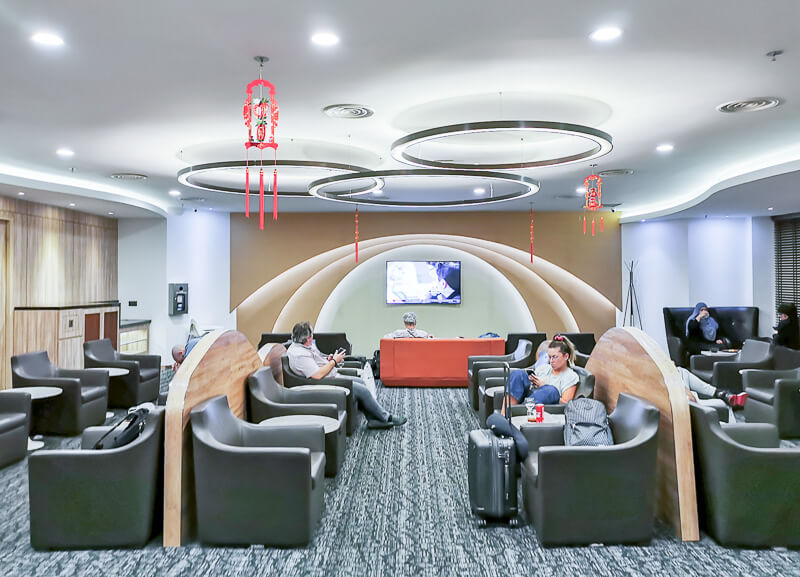 My tips to you: If you're planning to go to lounge after your flight, try not to check in your luggage because I'm sure you won't be able to enjoy your time at the lounge while thinking about your luggage at the conveyor belt.
5. Did not leave hotel early to enjoy lounge
It happened when we went to Bangkok in 2019. We left our hotel for the airport about 4 hours before our flight.
Our journey to the airport involved squeezing with crowds on local boat because it was after-work peak hours, getting lost at Ramkamheang station trying to find the Airport Rail Link, followed by getting stuck in human traffic when checking in and going through the immigration at the airport.
As a result, we only had 15 mins to use the lounge, before running to our gate. Sigh!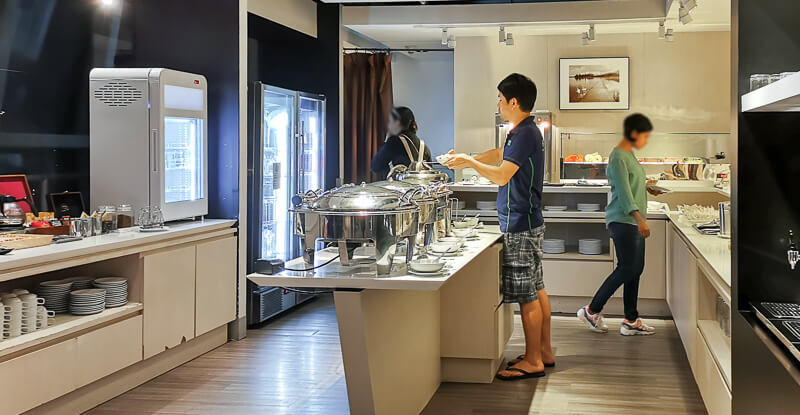 My tips to you: Try to arrive at the airport at least 4 hours before your flight to be able to fully enjoy the lounge.
---
As much as I hate making unnecessary mistakes, I've come to realize that mistakes are one of the best teachers you can ever wish for. They are blessings in disguise.
These mistakes made me pay more attention to small details. And they gave me ideas to write this post. Not all's lost 🙂