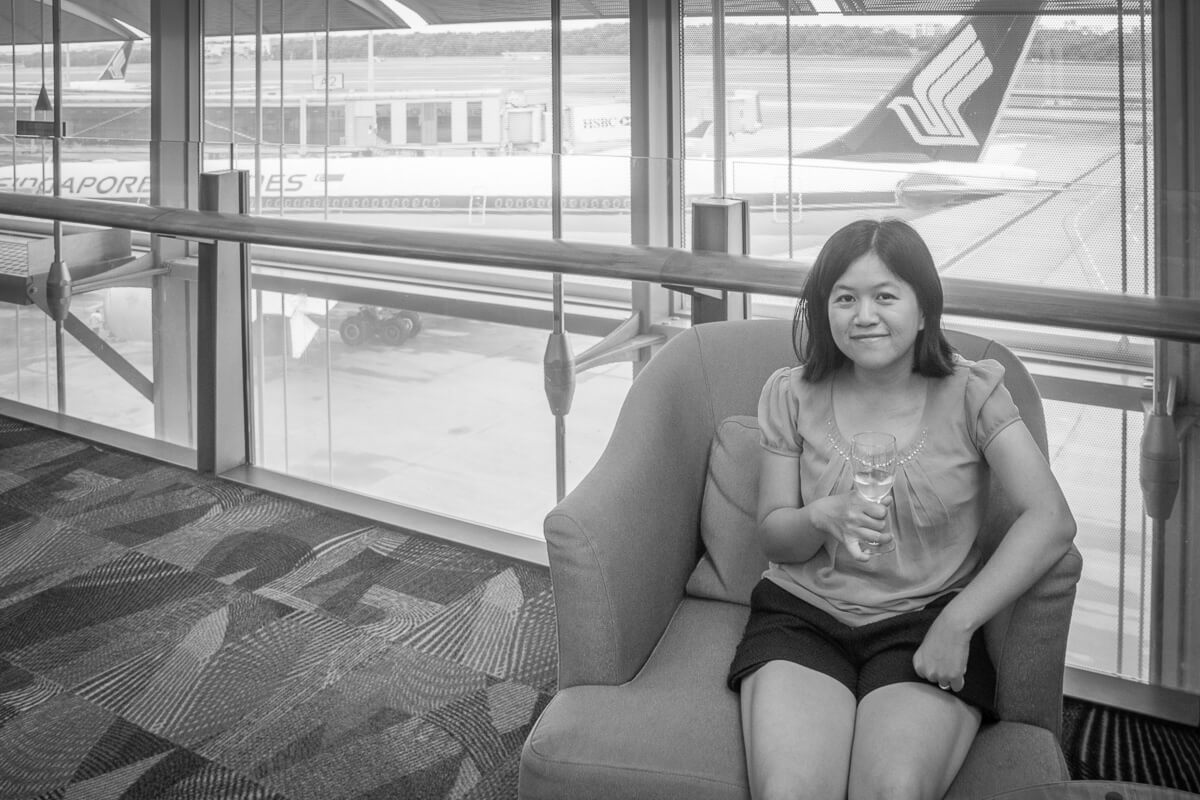 To say that I have an interest in travel hacking is an understatement. I am OBSESSED with it! I was sold the first time I learned that you can fly business class for free just by collecting miles.
So, I set out to learn about travel hacking from blogs and websites. To my surprise, travel hacking strategy really depends on which country you're residing in! There isn't a universal strategy, so I can't copy what US residents do.
Because I'm a resident in Singapore and my credit cards are all issued by Singapore banks, I have to follow strategies from Singapore residents. Thankfully, we've got plenty of expert miles chasers in this country, such as Aaron and Andrew. I'm so thankful for their dedication in educating the public about travel hacking and I learned A LOT from them.
However, because my circumstances (income level, travel frequency) and preferences (airline and hotel choices) are different from these experts, I have to customize my strategy to suit my "beginner" situation. I will explain more in the "My Constraints" section below.
If you are also an average Jane like me who dreams about flying business class and having access to airport lounges for free, I hope this article can help you kickstart your own journey and push you an inch closer to your dreams!
My Goals
To start travel hacking, I believe that you must have specific goals. Personally, I prefer goals that are realistic and they are things that I really want, NOT things I curate for the sake of boosting my ego.
My first goal: I want to fly business class. Not short-haul to Southeast Asia, but long haul to US, Europe or New Zealand. The further you travel, the more value you'll enjoy from your miles. And I want to experience flat bed, so long-haul is a must.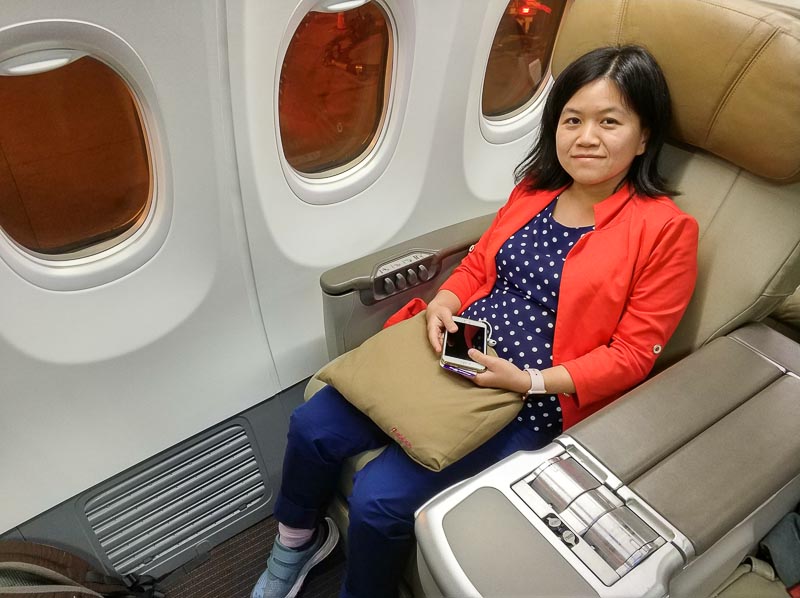 My second goal: I want as much airport lounge access as possible. I just feel so happy visiting airport lounges, eating interesting food, sipping coffees and wines, taking hot showers. Sometimes these lounges are life-savers when I have a midnight flight or when I have to fly 3 hours on a budget carrier that sells overpriced food.
It is not my goal to stay at high-end resorts for free or earn elite status with airlines/hotels because they're not realistic given my current income level. But I will not reject if anyone offers me a free stay at high-end hotels, or free status with airlines/hotels.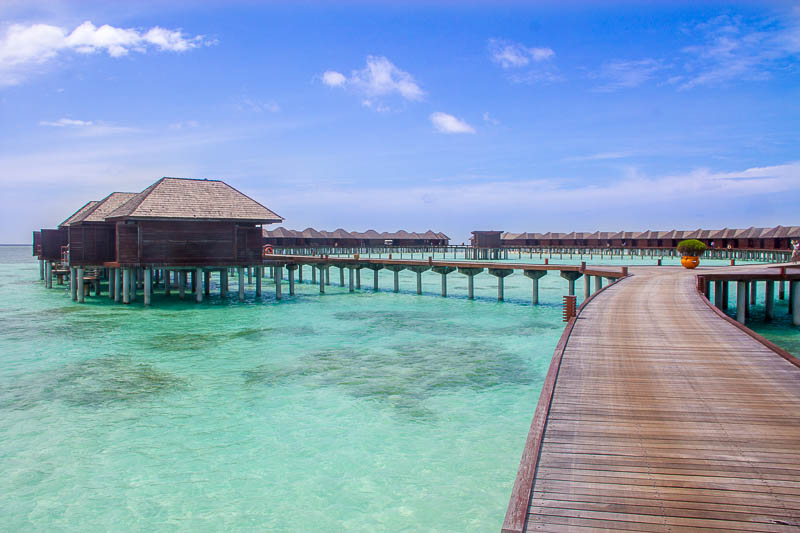 My Constraints
I'm not qualified for high-tier credit cards that give generous bonus miles and unlimited lounge access to their customers. I'm only qualified for entry-level credit cards (which requires min SGD 30k yearly income), so I have to be content with lower miles-earning rate, lower bonus miles, lesser privileges.
My day job doesn't send me flying all around the world, so I can't earn miles on someone else's dimes. No shortcut for me.
I rarely fly on full service carriers, because they're more expensive than budget carriers. I fly with budget airlines 99% of the time and they don't give any miles ever. Therefore, I need to find other ways to earn miles without actually flying.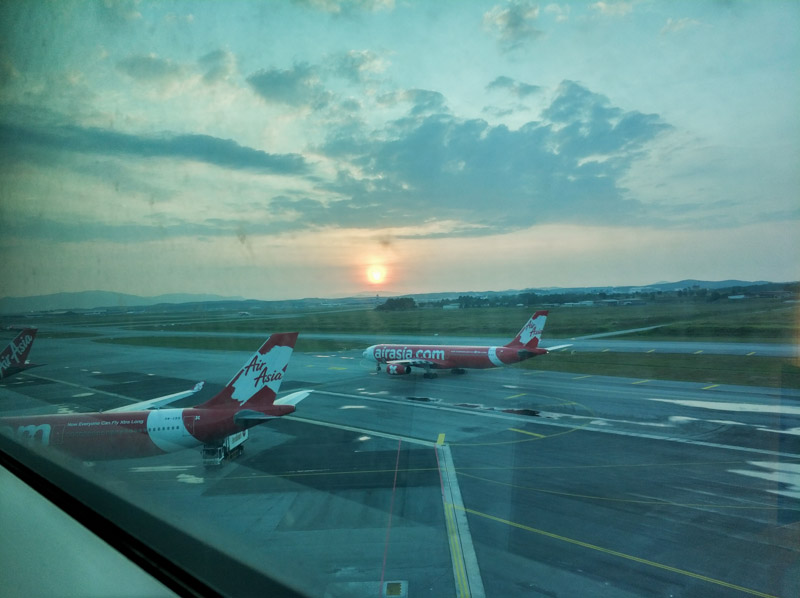 How I Get Free Airport Lounge Access
Frequent readers may notice that I love visiting airport lounges because I wrote about them on this blog. Here are my airport lounges reviews.
And here's how I get free access to them.
I sign up for credit cards that give free lounge access. Because lounge privileges change all the times, every half a year I check this page to see if there's any new card that gives free lounge access that I'm qualified for but I don't have yet.
I track my lounge access expiry dates, religiously. Different cards have different terms and conditions for lounge access. Some lounge access validity are based on calendar year, some are based on card approval date.
There was a period in my life where I got confused trying to remember which card I have used for the year, and which card I haven't. So, the nerdy me set out to create a tracking spreadsheet. Now, I know exactly which card I should use the next time I go on holiday. And I no longer have to worry about under-utilizing my entitlement.
At the time of writing, these are the cards I'm holding that give me free lounge access:
Citi Premier Miles – 2 access a year to lounges in Priority Pass network
DBS Altitude – 2 access a year to lounges in Priority Pass network
UOB JCB – 2 access a year to lounges in LoungeKey network and unlimited access to lounges in Japan & Hawaii
Diners – 1 access a year to selected lounges
American Express KrisFlyer Ascend – 4 access a year to selected lounges
Some cards allow you to use your entitlement for your guest, but some cards allow redemption for the cardholder only (like UOB JCB and Diners). So it's really important to read those tiny lines of words in Terms & Conditions.
If your family member or friends don't have any lounge access and you have used up your free access, your only option is a paid-access. Since I have Priority Pass from Citi/DBS, I can just swipe these cards for my guest's access, and the bank will charge me a fee (about US$ 32).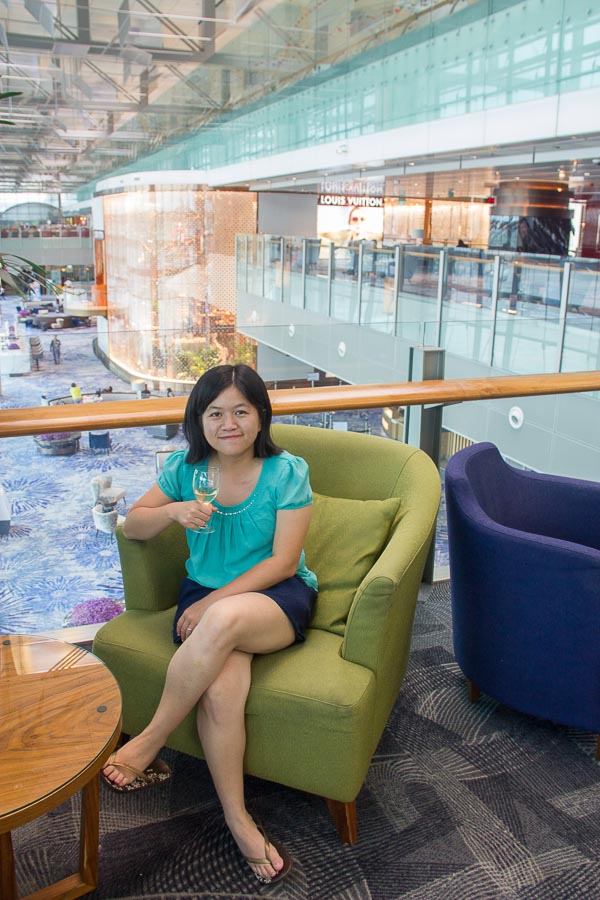 How I Earn Miles
I mentioned earlier that I rarely fly on full service carriers, so this section is about the strategies I deploy to earn miles without actually flying.
I sign up for credit cards that give generous sign-up bonus. Typically, most credit cards offer welcome bonus (or sign-up bonus) if you spend a certain amount within a specified period after account opening.
Some offers are genuinely generous (like, spend $3000 within 3 months and get 7500 miles), but some are not (like, spend $5000 within 3 months and get 10000 miles if you are one of the first 1000 person to qualify -> this is a big NO-NO, because it's not transparent and there's a really big chance you're not one of the first 1000 qualifiers).
Anyway, since promotion changes all the time, I look at this page to see if there are any interesting offers, once every 2 to 3 months.
Once I sign up for the cards, I will record the details about the promotion (eg: how much I need to spend to earn bonus miles, when the miles will be credited, etc) in my tracking spreadsheet, so that I don't have to spend time looking for the T&Cs on the bank's websites. This spreadsheet has helped me multiple times when banks forgot to give me my miles and I had to call them to enquire (read: demand) my miles.
I use credit cards to pay for as many things as possible. There's really no benefit paying cash if I can earn miles by paying with cards. These days, the opportunity cost of paying cash is too much.
Of course, not everything can be paid by card. But for those that can, I make sure I do. These are the things that I pay by cards:
Rent (yes, it's possible, I'll explain in next section)
Food (restaurants, foodcourt like Koufu or Kopitiam, some hawker stalls that accept favepay)
Groceries (most grocery stores in Singapore accept cards)
Transportation (yes, it's possible to use credit card to pay for bus & mrt, and earn miles for it)
Phone's bill (not every card gives miles for phone's bill, so do check the terms & conditions)
Travel expenses (flight, hotel, attraction tickets, etc)
This blog's expenses (domain, hosting, tools, etc)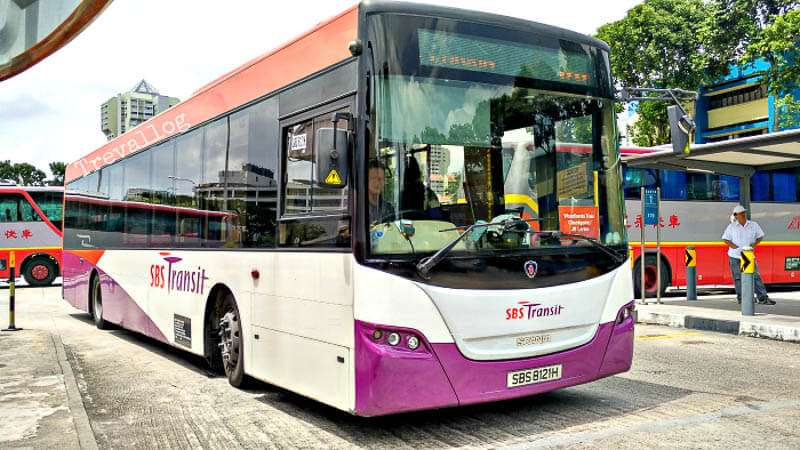 Pay rent and tax with CardUp. Instead of paying my landlord directly via bank transfer, I use CardUp, a service that help to pay my rental to my landlord's bank account and charge it to my credit card so that I earn miles. This service is not free, I have to pay a certain percentage of fee, depending on promotions. Same goes to my tax payment.
In other words, I'm buying miles, but at an affordable fee (less than 2 cents per mile) compared to buying miles directly from the airline (1000 KrisFlyer mile costs US$ 40).
If you want to sign up a new account with CardUp, you can get $20 off your first payment of min. $1000, if you use my promo code: SENGYEWY863 when you schedule your first payment.
Over the years, banks change their T&C and exclusions. As of now, Cardup payment will earn basic miles but won't enjoy many promotions, such as bonus miles for online spending. If unsure, you can call the bank to check.
I pay credit card annual fees to earn bonus miles. Some cards (like Citi Premiermiles and DBS Altitude) will reward you 10,000 miles if you pay the annual fees, which cost $192.60 at the time of writing. In other words I'm buying miles at 1.92 cents/mile.
I don't mind buying at this rate to accelerate my miles accumulation. If you think this is too expensive, you can always call the customer service to request for annual fee waive and forfeit the bonus miles.
I try to use the correct card for each spending. Some cards give more miles for certain type of spending. And some cards exclude certain type of spending. For example, Citi Premiermiles earns me 2 miles per dollar spent overseas, but gives me 0 mile for phone's bill.
So, to get the best out of each card, you need to figure out which card to pay for which category. I like to check this page to plan which card I use to pay for certain things.
I obsessively track my miles. Not only do I keep a track of miles earned every month, but I also keep track of miles earned every transaction! By doing this, I can notice if certain cards don't give me any miles for certain spending.
I learned this the hard way. I used to pay certain things on certain card without realizing that I do not earn any miles for god-knows-how-long because I didn't bother tracking my miles. I'm so thankful to Aaron for this useful guide on how to check points breakdown for various cards.
This obsessive tracking behavior of mine is also useful to track if certain banks forget to send my sign-up bonus miles. I have a spreadsheet to track all of my sign-up bonus, which include the month I'm supposed to receive the bonus.
Cards I Use
I contemplated back and forth whether to write this section or not, because:
1) I sign up for cards based on their promotions, and promotions change all the time, so whatever cards I'm holding right now is not necessarily the card that I'll recommend to you right now;
2) I cancel my cards every once in a while, so this list is not permanent, it changes every few months;
3) My lifestyle and spending preference may not be similar to yours, so the cards that I choose may not be the best for you.
But, STILL, I think this section will be useful to illustrate my travel hacking strategy. Showing is better than telling.
After all, I promised you in the beginning of this article that I'd share my actual strategy. So, here are the cards that I currently own:
Citi Premiermiles. Because they give 2 access per year to Priority Pass network. Also, their points never expire, so I've been keeping my points for 10 years, waiting for the right time to transfer them to KrisFlyer so that I can redeem an SIA business class.
DBS Altitude. Because they offer the same thing as Citi Premiermiles, which are 2 lounge access and never-expire miles.
Amex KrisFlyer Ascend. Because of their amazing 12,000 miles welcome bonus and exceptional customer service. I first signed up for the Blue Amex Card, and I love the card so much that I upgraded to this black Ascend card. (PS: If you sign-up here, you can get additional 7,500 miles for Amex KF Ascend or 5,000 miles for Amex KF, on top of their generous welcome bonus).
Don Don Donki Diners Club. Because they give 1 access per year to selected lounge. Not because I visit Don Don Donki frequently.
UOB KrisFlyer Credit Card. Because of their 12,000 miles welcome bonus (which is sadly no longer available).
UOB JCB. Because they give 2 access per year to selected lounges, and unlimited access to lounges in Japan.
Bank of China Elite Miles World Mastercard. Because they used to give 4 access per year to selected lounges and used to offer 1.5 miles per dollar which is very high. Sadly, they no longer give free lounge access and only offer 1 miles per dollar now. I'm seriously considering to cancel the card.
---
Conclusion
I hope this article provides you an overview of my travel hacking strategy as a beginner who owns entry-level credit cards.
Unfortunately, it's impossible to collect a million miles as someone with entry-level credit cards. It is, however, possible for me to collect close to 200k miles after many years, so make sure you have the right expectation 🙂
I think travel hacking is more about being on a lookout for latest promotions, reading credit card terms and conditions, understanding categories that are excluded in promotions, obsessive tracking, and less about finding the perfect card that'll give me everything, because that's just not possible.
If you like this type of article, let me know in the comment and I'll write more detailed topics about travel hacking from an entry-level-cardholder point of view.
To end this article, I'd like to acknowledge that I'm truly grateful to have the chance of doing travel hacking, because travel hacking is a privilege.