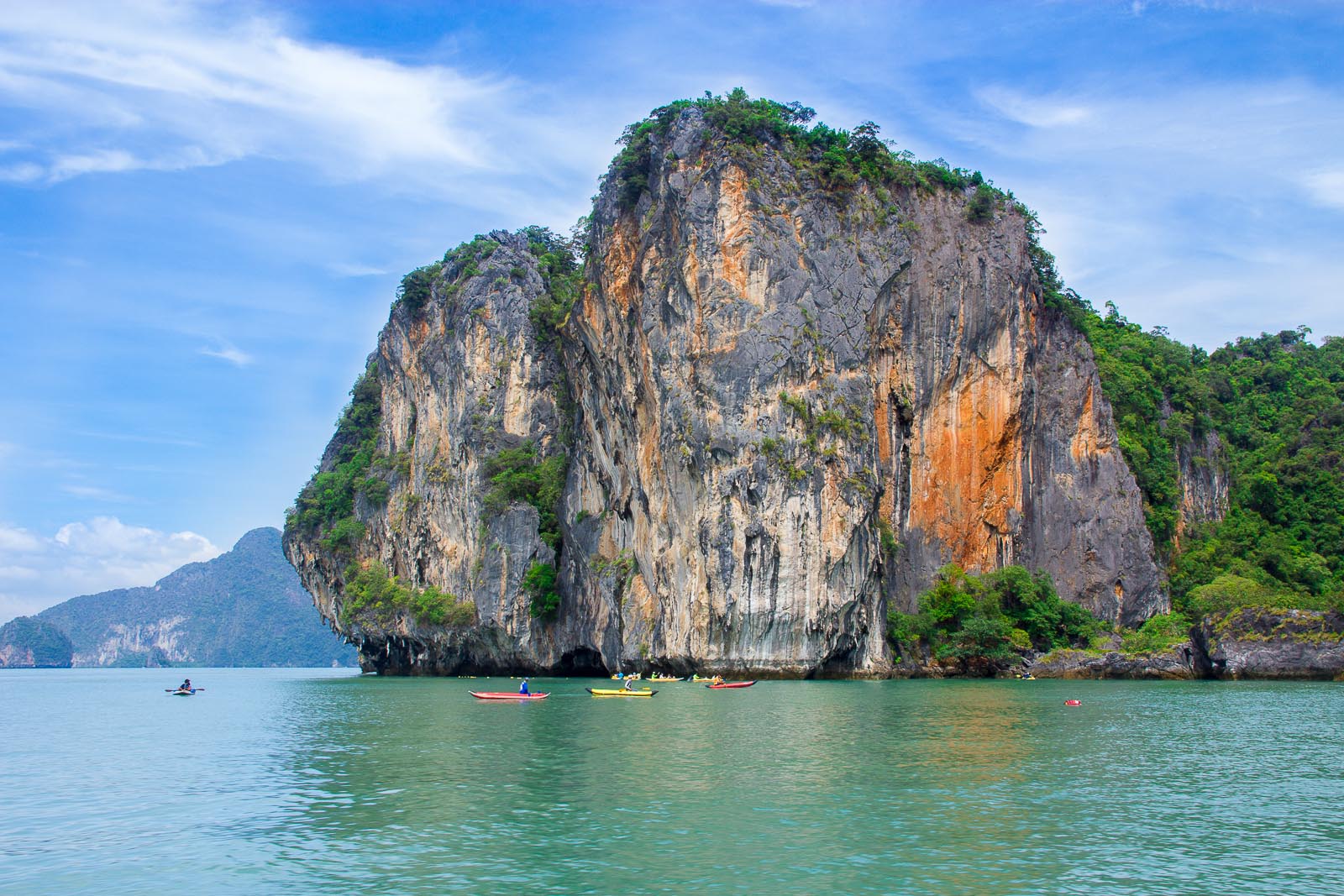 "Let's go to a place that we both haven't been to before!"
There's something magical when you visit a completely new place that your travel partner and you have not been to before. That's what drives us to decide that Phuket should be our next destination.
Well, I have been to Krabi and have done island hopping to Phi Phi islands 7 years ago, but I haven't been to Phuket! This trip is a good opportunity for me to explore Phuket and re-visit Phi Phi Islands.
Thanks to a travel agent who helped us book our flight tickets, we arrived at Phuket at night (7.20 pm) on our first day and left Phuket early in the morning (9 am). Technically, this is a 5-days-4-nights trip, but we have only 3 full days to explore because our first and last days don't count!
Lesson learned: It's better to spend a long time talking to a travel agent to find the best flight time than to agree to the suggested flight time because you feel bad about other people lining up behind you.
On a brighter note, we really enjoyed our 3 days in Phuket. We had Thai massage every night.
We had a great day island hopping to James Bond and Phang Nga Bay where we got to do some cool things like visiting a cave and canoeing.
We stayed a night in Phi Phi Don (I didn't know it's even possible). We saw Phi Phi from its highest point. We swam with fish and saw the plankton at night!
We also had a taste of Phuket Town, where the food is cheaper and the town is quieter.
Itinerary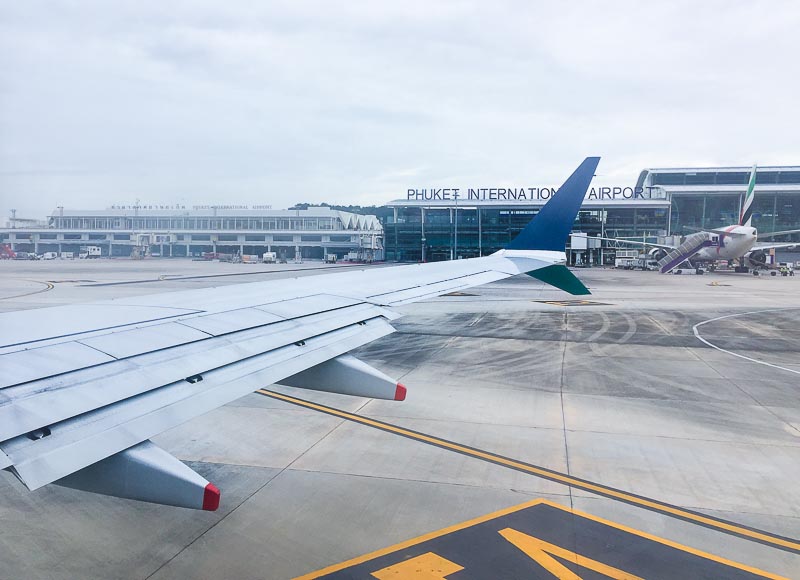 Day 0: Arriving in Phuket
Fly from Singapore to Phuket with Silk Air
Dinner on the plane
Take the minibus from Phuket airport to Patong
Check-in hotel
Massage near our hotel
Day 1: James Bond & Phang Nga Tour
Breakfast at hotel
Pickup from hotel to Ao Po Pier
Transfer from Ao Po Pier to hotel
Massage near our hotel in Patong
Dinner at Naughty Nuri's
Day 2: Phi Phi Island
Breakfast at hotel
Check out of our hotel in Patong
Transfer from hotel to Rassada Pier
Massage
Dinner at Chao Koh Restaurant
Day 3: Phi Phi Island and Phuket Town
Breakfast at hotel
Visit Phi Phi Viewpoint
Explore Phi Phi on foot (PS: Read our 24 Hours Itinerary in Phi Phi Islands)
Take a ferry back to Phuket
Transfer from Rassada Pier to Phuket Town
Check in hotel at Phuket Town
Visit Limelight Avenue Phuket, a quiet shopping mall with bustling night market outside of the mall
Massage at the mall (PS: it was NOT good)
Dinner at the outdoor food court outside Limelight Avenue mall
Shopping for snacks
Final Day: Leaving Phuket
Check out hotel at Phuket Town
Take the airport bus from Bus Terminal 1
Fly back to Singapore
Where we stayed at
1. Lub d Phuket Patong at Patong. Cost: SGD 50.9/person for 2 nights. The communal area of the hotel has plenty of space for socializing with other guests but it can get pretty noisy. Fortunately our rooms was quite far from the communal area, so it was very quiet.
2. Phi Phi Hotel at Phi Phi Don. Cost: SGD 33.3/person for 1 night. It's a pretty decent hotel but slightly dated. We loved how close it is to the pier and majority of the restaurants.
3. Tee Pak Dee Resident at Phuket Town. Cost: SGD 21.3/person for 1 night. We paid quite a cheap price for this hotel. I guess that's because it's really far from everywhere! Anywhere it wasn't a big deal because we stayed there just for a night and we left early the next day.
How much we spent per person
Flight = SGD 119
Accommodation = SGD 105.5 for 4 nights
SIM Card = SGD 12 (roaming with Singtel ReadyRoam)
Transportation = THB 950 (minibus from airport, return ferry to Phi Phi, bus to airport)
Food = THB 823
Activities = THB 1690 (day tour in Phi Phi, massage, exclude James Bond tour)
Others = THB 274 (souvenirs, tips)
Total Cost = approx SGD 399 per person
*1 SGD = 23.01 THB at the time we travel
Tips for first-time visitors to Phuket
1. Take the minibus from the airport if you're budget conscious.
Minibus costs THB 180, way cheaper than the taxi (it could cost THB 800 from the airport to Patong) and way more convenient than the public bus because minibus brings you directly to your hotel (bus only drops you at the bus stop and you need to walk to your hotel).
It departs when it is full, and it doesn't take long for it to get full. There are about 12 people in the minibus and the seats are really comfortable.
The only downside: they will drop you at a travel agent in the middle of nowhere and the agents will try to sell you travel package. If you're not ready to buy a package, just tell them you have already booked your own package with your hotel or online. They're not pushy and they will accept.
2. Sometimes, buying a package from a travel agent is cheaper than doing all the logistics yourself.
For example, we wanted to go to Phi Phi Island and stay there for a night, so we compared the cost between two options.
Option 1: we book the ferry ticket online and take Taxi / Grab from hotel to the pier
Option 2: we book ticket + transfer from a travel agent.
After getting quotes from travel agents in front of our hotel, we found that Option 2 is much cheaper than Option 1!
Bye, Taxi/Grab. Hello, travel agent.
3. Compare the prices.
Yes, travel agents are the best place to book activities in Phuket, but there are way too many travel agents.
How to decide? Easy, just ask a few agents (maybe 5) and choose the one you feel most comfortable with.
Don't book with the first agent you talk to, because you may not know the reasonable market price yet if you only talk to one agent.
4. Cheap food exists.
It's not a secret that food is expensive in Phuket, or even in Phi Phi Island. But cheap food exists, you just have to find it!
I don't know where to find cheap food in Patong, but I know at Phuket Town, you can get cheap food at Limelight. A grilled fish and squid cost only THB 75 (less than SGD 4). It's not even cheap anymore, it's dirt cheap.
My Wishlist
Damn, I hate to say this but we want to come back again. We want to visit the Similan islands.
Visiting Thailand soon? My other posts about Thailand might be helpful for you. Also, come join us at Trevallog Community on Facebook.
Disclosure: Some links in this post are affiliate links. If you book with my links, I will receive a commission, but you are still paying the same price. Thank you for your support.