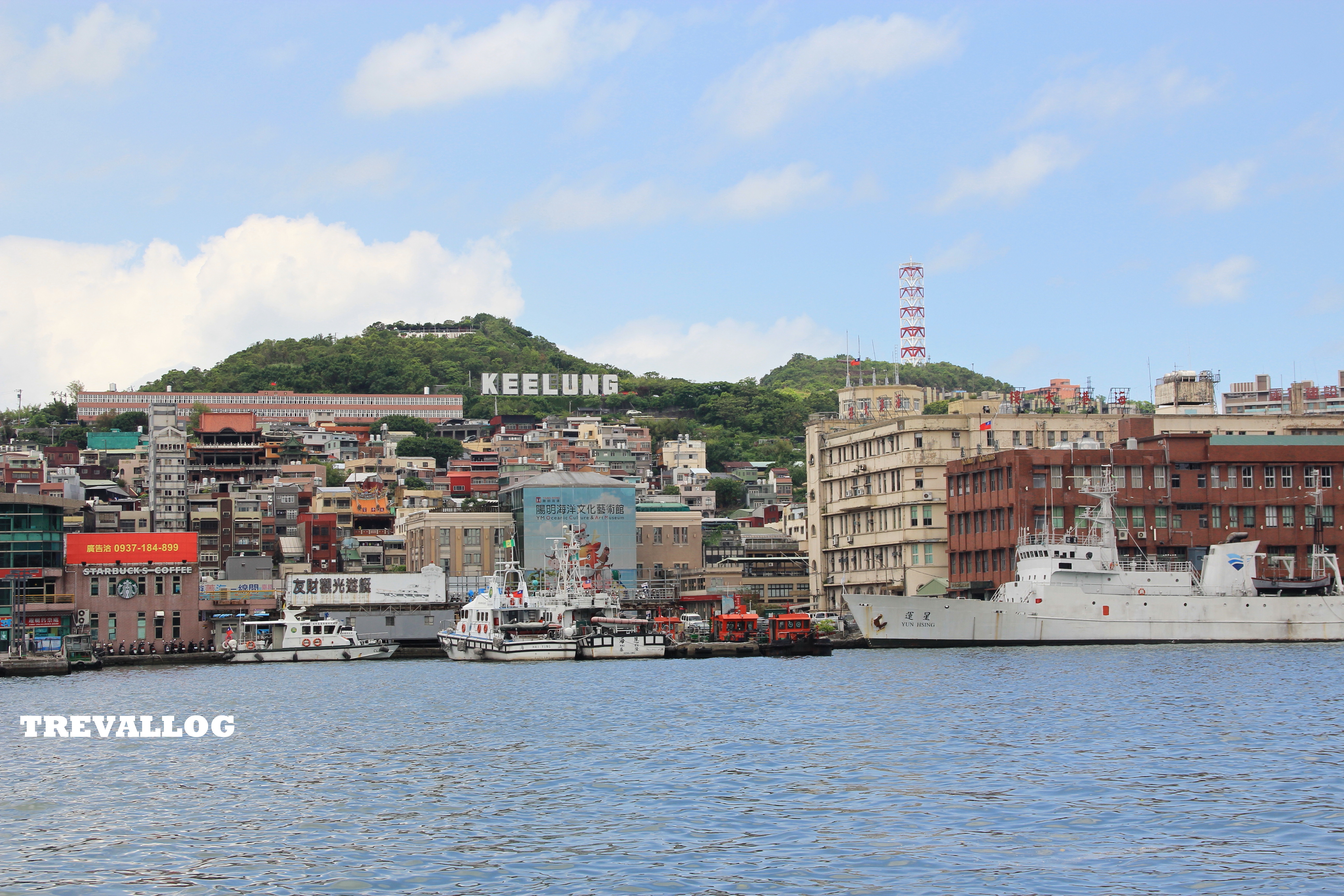 The plan for our second day is to make our way to Keelung and explore Keelung. We woke up not too early, packed, and had complimentary breakfast from our hotel Long Men Ke Zhan.
Again, we had great view for our breakfast, the view of Jiufen and the sea. Breakfast was great.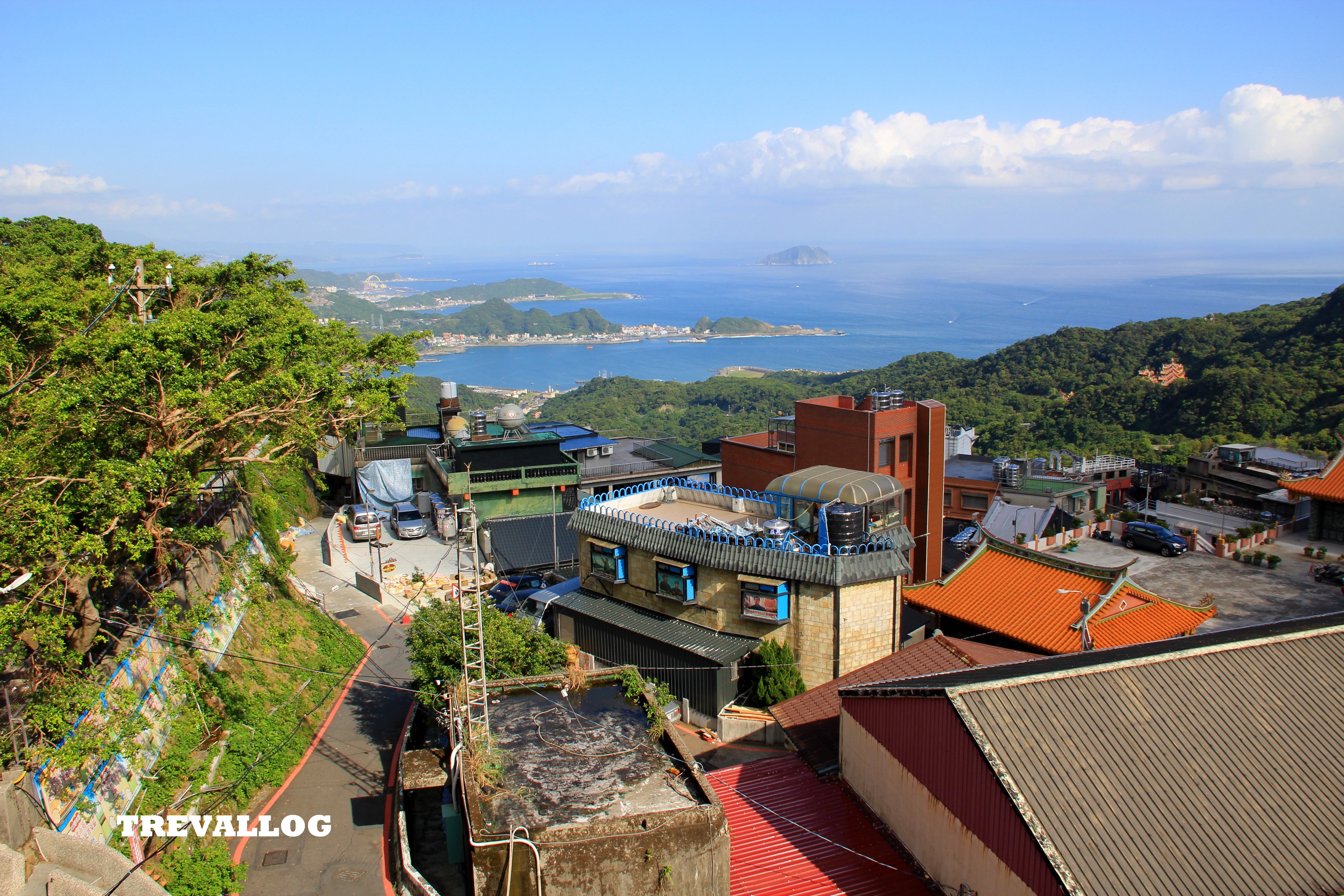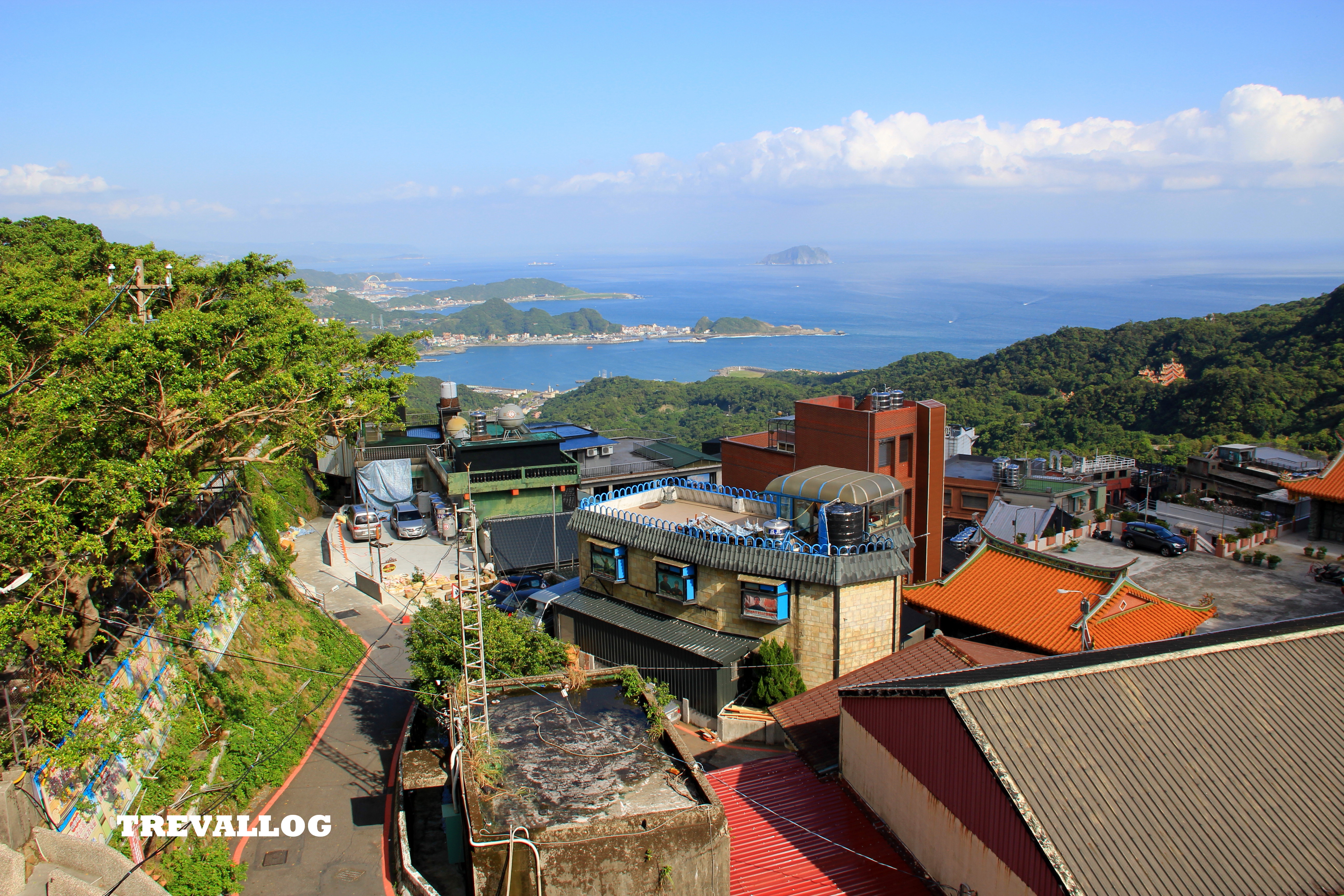 Our breakfast was accompanied by this view!
We then checked out and walked to Jiufen Old Street bus stop to take bus to Keelung. We took public bus with "Keelung" shown in the front screen. When entering the bus, we asked the driver to confirm our destination Keelung before paying our fare.
The journey was about 1 hour, and Google Maps was very helpful for telling us which bus stop is the nearest to our hotel. From bus stop, we walked to our hotel E-Coast Star Hotel and checked in.
Once we stored our luggage with the receptionists, we went out. It was a 15 minutes walk to Keelung Station. We then take bus for another hour to Yehliu Geopark.
Yehliu Geopark is a very touristy place. It is not too small, and not too big either, but it is very crowded. The main attraction would be the Queen's Head.
Yehliu is located just beside the sea, hence the waves are strong, and the breeze is enjoyable. Take note that the opening hour is from 7.30 AM – 5.00 PM.
After sweating it out under the hot sun light, we walked back to bus stop along the main road and crossed the main road. There is a souvenir shop just next to bus stop, selling fish crackers where we bought several packs. We then took bus back to Keelung Station.
We rest in hotel for a while. It was followed by a visit to Miaokou Night Market. The entrance is located at junction of Rensan Road and Road No 2. Just search for "基隆廟口" in Google Maps and follow the route.
We ate Hot Star Fried Chicken, BBQ squid, milk tea, bun, butter crab (which is not fresh and not good), and noodle. The noodle shop has long queue, it was good and cheap.
Feeling full, we walked back to Keelung Harbor and Keelung Train Station to plan for our train journey for the next day. After studying how to buy tickets and got the train schedule, we decided to take 2nd train (05.33am) to Taipei the next morning, in order to catch the first HSR in Taipei. We then walked back hotel and sleep.
Travel tips:
To get to Yehliu from Keelung/Taipei: Click here
To find Miaokou Night Market on Google Maps (because Google Maps is unable to recognize "Miaokou Night Market"): Type 基隆廟口and you will find the location as below:
---
This is Part 3 of my "Taiwan Trip in 2015" series. Read other posts in this series in chronological order:
To see all articles I've written about Taiwan, visit my Taiwan page.
---
Disclosure: Some of the links in this post are affiliate links. If you make any purchase through my links, I will receive a small commission, at no extra cost to you. Thank you for your support 🙂