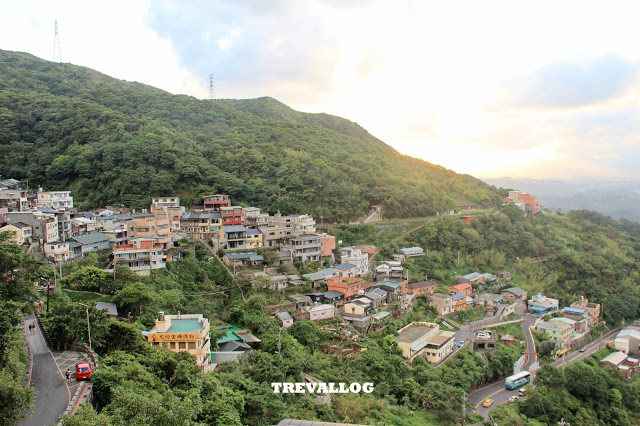 This trip is my first trip to Taiwan. As someone who neither speak nor read Mandarin, researching for this trip is rather difficult. Fortunately we have friends in the country who advised us where to go.
Here is our itinerary and cost for 6 days trip in Taiwan. It isn't cheap because we packed many places into 6 days. If you have time, I recommend that you travel slowly.
Days leading to the trip:
Booked a plane ticket 5 months in advance during promotion period
Researched 1 month in advance of the trip
Booked hotels 1 week in advance (LOL)
Itinerary:
Day 1 (Taipei-Jiufen):
– Arrive in Taipei in the morning
– Welcomed by a Taiwanese friend at the airport
– Friend drove and traveled with us to: Badouzi, Jiufen, Jinguashi
– Explore Jiufen narrow street market on foot
– Stay the night at Jiufen
Day 2 (Keelung):
– Took bus to Keelung
– Visited Yehliu Geopark
– Walked around Keelung Habor and Miaokou Night Market
– Stay the night at Keelung
Day 3 (Cingjing):
– Took early morning train to Taipei, then High Speed Rail (HSR) train to Tai Chung
– Took Nantou bus to Puli, then Nantou bus again to Cingjing
– In Cingjing, visited Small Swiss Garden and Green Green Grassland
– Stay the night at Cingjing
Day 4 (Cingjing – Sun Moon Lake):
– In Cingjing, visited Little France for brunch; stroll on the scenic trails
– Took Nantou bus to Puli, then Nantou bus again to Sun Moon Lake
– In Sun Moon Lake, cycled around part of the lake
– Dinner around Shuishe area
– Stay the night at Sun Moon Lake
Day 5 (Sun Moon Lake – Taipei):
– Took ferry to Itha Thao
– Explore Aboriginal Cultural Village
– Visited Wenwu temple
– Took direct Nantou bus to Tai Chung
– Took HSR train to Taipei
– Met Taiwanese friends in Ximending
– Taiwanese friends drove and traveled with us to: Raohe Night Market, Rainbow Bridge, Taipei 101
– Stay the night at Taipei
Day 6 (Taipei):
– Explore Beitou area
– Went to airport and flew back home
Cost:
In total, the expense of the trip is approximately SGD 900. The breakdown is:
Flight = SGD 117
Insurance = SGD 36
Visa = SGD 100
Hotels = SGD 237
Transports, Food, Attractions and other expenses = ~SGD 410
Overall Remarks:
Taiwan is an island country with well-developed transport system.
It is quite easy to do DIY trips using public transports as long as you did your research, dare to ask questions to the locals, and have bus/train/ferry timetable ready in your hands.
Even though in Cingjing, public transport is limited, it is still possible to roam around with ease.
Furthermore, my travel partner speak and read Chinese language hence it is easy to communicate.
I will do my best to provide guides on how to travel on the destinations that I visited. Hope you enjoy my blog!
Read Next
Here are the detailed posts in this "Taiwan Trip in 2015" series in chronological order:
To see all articles I've written about Taiwan, visit my Taiwan page.