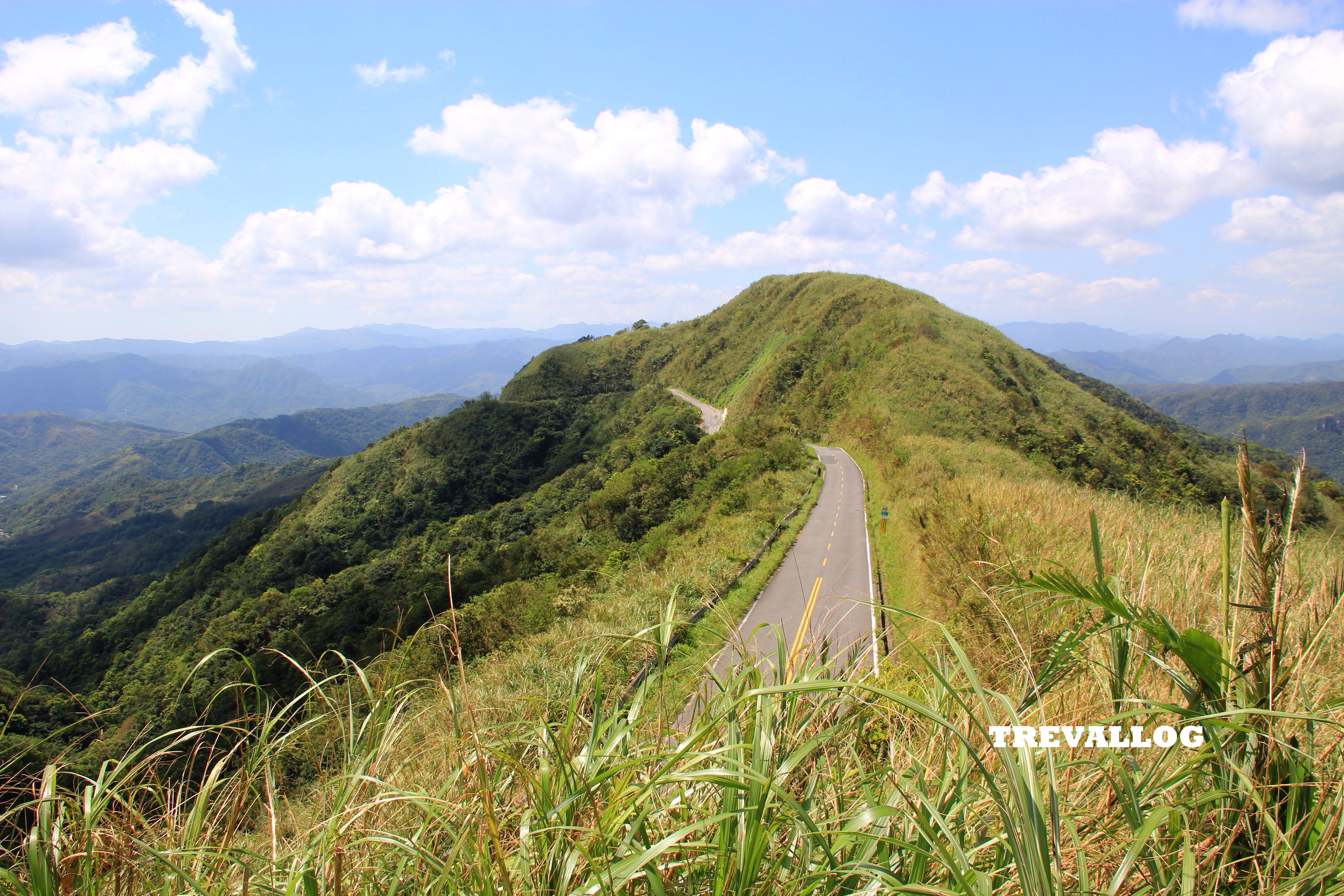 We landed at Taoyuan Airport early in the morning, at 6.00 AM. Our original plan was to get to the city of Jiufen by public transport and explore the city for the whole day.
However, we had a twist of plan because a friend of us offered to pick us up from airport and drive us to Jiufen. Taoyuan airport has a strong public wifi, hence we were able to get online to contact our friend, Ab.
After introducing ourselves, three of us (me, my bf and my bestie) loaded our luggage and bags into his car. And off we went to our first destination, Badouzi.
Along the way, we stopped to get some food for breakfast from 7-11. I was amazed to find out that Taiwan's 7-11 has yummy mealbox with affordable price.
In Badouzi, we enjoyed our breakfast with a superb view. After breakfast, we explored the area (Wangyou valley, 65 Highland, 85 Highland and 101 Highland) and took photos.
Tips: By public transport, you can take bus 103 from Keelung Station, alight at Badouzi and walk for about 600m. Badouzi Park is just behind National Museum of Marine Science & Technology. Therefore you may plan your visit to include the museum as well.
We then continued our journey to Jiufen. Firstly, we went to our hotel Long Men Ke Zhan to check in and put in our luggage.
After that, Ab drove us to Buyanting (不厭亭), a place with pavilion and scenic road. Ab told us that it was famous place for shooting of commercials. I got to say that it us awesome.
Then we visited Gold Waterfall, Ying Yang Sea at Shuinandong, and sea side near Nanya Nanxin temple but didn't have chance to see the famous Nanya rock formation.
Tips: Jiufen can be reached by bus from Ruifang Station or Keelung Station (it's nearer from Ruifang), you may ask the locals where the bus stop is. For Buyanting, I'm not able to find any public transport to go there, it's about 5.5km from Jiufen Old Street. Meanwhile, for Gold Waterfall, Shuinandong, Nanya, I recommend you to take Gold Fulong shutle bus (from Jiufen or Ruifang station) which will take you to these places plus Gold Museum (Jinguashi), Bitou, Audi and Fulong.
Our friend Ab dropped us at Gold Museum (formerly Gold Ecological Park) at Jinguashi, and went back to Taipei. We had our lunch at one of the restaurant. The price is not very cheap but we were too hungry and there were no alternatives so we just eat there. Food is not bad but not fantastic.
Once filled up with energy, we explored the Gold Museum. Caution: use mosquito repellent!! Because we were bitten by starving mosquitoes and the scars couldn't heal until weeks later. We had a dessert. And we touched the gold bar in the museum.
From museum, we took bus to go back to Jiufen. I didn't recall the bus number, as long as "Jiufen" is written on the bus screen, we would get on the bus, ask the bus driver to confirm our destination and pay for our fare.
Once in Jiufen, we feasted on street snacks at the old street market, namely wild pig sausage, yam dessert, milk tea, ice cream, and many other snacks that I can't recall. Feast til drop, literally.
I couldn't walk any further right before sunset, and chose to sit down somewhere. My two travel friends ventured on their own and then we went back to hotel to rest. At night, we took some photos of night scene at Old Street and called it a day.
Tips: If you don't read/speak Chinese, and you need to find ways to get to hotel from bus station, just copy your hotel name into google maps and look for direction. Of course you need to do this when you have internet connection =)
PS: If I'm back again, I'd love to climb Mt Jilong!
---
This is Part 2 of my "Taiwan Trip in 2015" series. Read other posts in this series in chronological order:
To see all articles I've written about Taiwan, visit my Taiwan page.
---
Disclosure: Some of the links in this post are affiliate links. If you make any purchase through my links, I will receive a small commission, at no extra cost to you. Thank you for your support 🙂