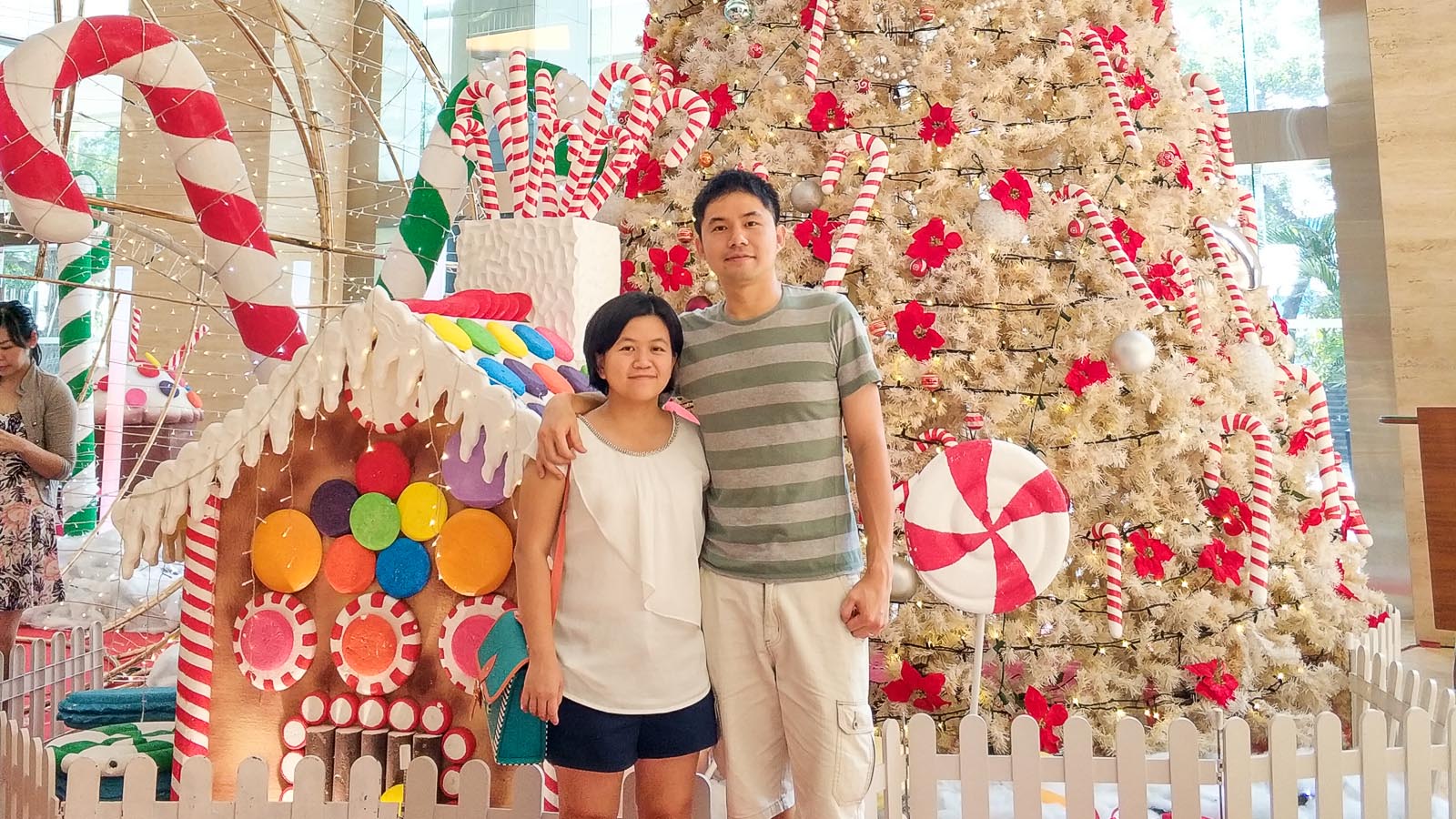 I'm always a latecomer to the party, aren't I? Other people have started their reflections in December, but I still couldn't make up my mind whether I should write a review post of my life in 2018.
Year 2018 is a real rollercoaster for me. My life went from great, to not so great, to nice, to bad, to amazing, to hell, to fabulous, to nightmare, to great again. I guess that's how life goes, isn't it? I almost didn't want to write this post because I'm afraid if I write about all the hardships that I faced, this blog would turn into a complaint outlet.
At the same time, I want to show that my life is definitely not as picture-perfect as how my blog might portray. I want to paint an honest picture that everybody can relate to. Without further ado, let's start.
My 2018 in Travel
I had a pretty rough start at the beginning of 2018. My first travel of the year was a trip to Penang to visit my dad who was hospitalised there. My parents were two of the strongest people in my world; it has never occurred to me that one of them would ever be hospitalised. I spent a weekend there, came back to Singapore to work, and went back to Penang again the next weekend. By that time, my dad's health has improved a lot.
In February, my hubby and I visited both pairs of our parents in Seremban (Malaysia) and Medan (Indonesia). We had a stressful and fun experience flying Malindo Air Business Class from Kuala Lumpur to Medan.
Throughout the year, instead of flying around Asia visiting new places, I flew to Penang and Medan to see my parents. In this year alone, I visited Penang 5 times and Medan 4 times to meet my parents. Such a record-breaking number for a girl who loves travelling, but family is the most important thing in my life and I wouldn't change it for the world.
In April, I travelled to Johor Bahru to run a half-marathon at the Iskandar Puteri Night Marathon 2018 thanks to an assignment from RunSociety. It was a memorable race, but not in a good way.
In October, I had a virgin cruise experience on Royal Caribbean's Voyager of the Seas. I wouldn't go on a cruise if it wasn't for my hubby's company trip. It turned out to be such a great experience. I'm pretty sure I gained a few kilos after the cruise.
In November, hubby and I had a long-awaited vacation at Phuket. We had lots of fun at James Bond Island and Phi Phi Island.
In December, I had a tough time deciding where to spend my birthday at. Every year, I would do all I could to disconnect from life and be away from Singapore. This year, I dug deep into my heart and realised that all I wanted to be on my birthday is my hometown. Even though the ticket was so expensive because it was the holiday season, it was a no-brainer. "I'm going home, ain't nobody's stopping me!"
My Personal Life
In 2018, a lot has happened in my personal life. Some were good, others were not.
In the career section, I started a job which I thought was a job that truly fits me. Things didn't work out. I changed to another job in construction line which consumed every energy that I had, 6 days a week. My energy level was literally 0 when I reach home after work. Thus, I neglected many parts of my life (exercise, social, blogging).
The silver lining in my career came when I was transferred to another department in my company where I was required to work only 5 days a week. It made a huge difference in the quality of my life. For that, I'm really thankful to my boss.
In the fitness section, honestly, I failed. I've gained weight, I could no longer run 10km without stopping. I didn't watch my diet. I would really like to put the blame on all of the stress in my life, but I know it's just an excuse.
In the accommodation section, 2018 was an outlier because I moved 2 times in a single year. It was so tough! It consumed so much of our energy and time looking for a new place, packing, moving, unpacking, cleaning up, arranging stuff, updating address, etc. Many times, I wish I have my own place instead of renting. I really do.
My Blogging Journey
Blogging is probably one part of my life that's mostly positive in 2018. I've mentioned in my 3rd Blog Anniversary post that my pageview increased a lot compared to the year before. For the year of 2018, I'm averaging at 22,500 views a month.
There's another exciting milestone for me. For the first time ever, I earned moolah from this baby. I received a payment from an affiliate company in February 2018. It was SGD 21.7 sent to my PayPal account. To say that I was excited was an understatement. I was drowning in joy. If you've booked anything through affiliate links from my blog, thank you thank you thank you.
I was glad that I had invested time learning SEO the year before, so most of my posts are optimized. Even though I didn't write a ton of articles this year (I wrote only 29 posts in a year, about 1 post every 2 weeks), I managed to hit 4 figures income in a year (average 2 figures income a month; it's a riddle, go figure).
I had a chance to meet a reader-turned-friend towards the end of the year. (Hi H & H if you read this). Making a new friend is a nice bonus from blogging. I'm already planning to visit their country in the future!
My 2019 Wishlist
I failed my 2018 resolutions, so I'm not going to make another resolution for 2019. Instead, I have a couple of wishlists.
I wish to produce more content for this beloved blog of mine. Writing makes me sane. Helping people through writing makes me fulfilled. No target number of post, I just want to write more than last year.
I wish to spend the same amount of time, if not more, with my family and my hubby's family.
I miss the mountains. So much. I wish I could hike at least once this year.
Lastly, I wish to keep my heads up despite the challenges that life will throw at me. I'm ready for you, 2019!